Valentine's Table and a Vintage Bar Cart
I'm not one to dress in red and go out to a crowded restaurant on Valentine's Day nor do I care about getting a dozen long stem roses (but if you want to give me a box of chocolates, I won't be mad).
Valentine's Day is just an excuse for me to set a pretty table and have a festive dinner with my family. I'll whip up a batch of my famous Cupid Floats and make my Conversation Heart Cake again.
Challenge – can you spot what's missing in this room?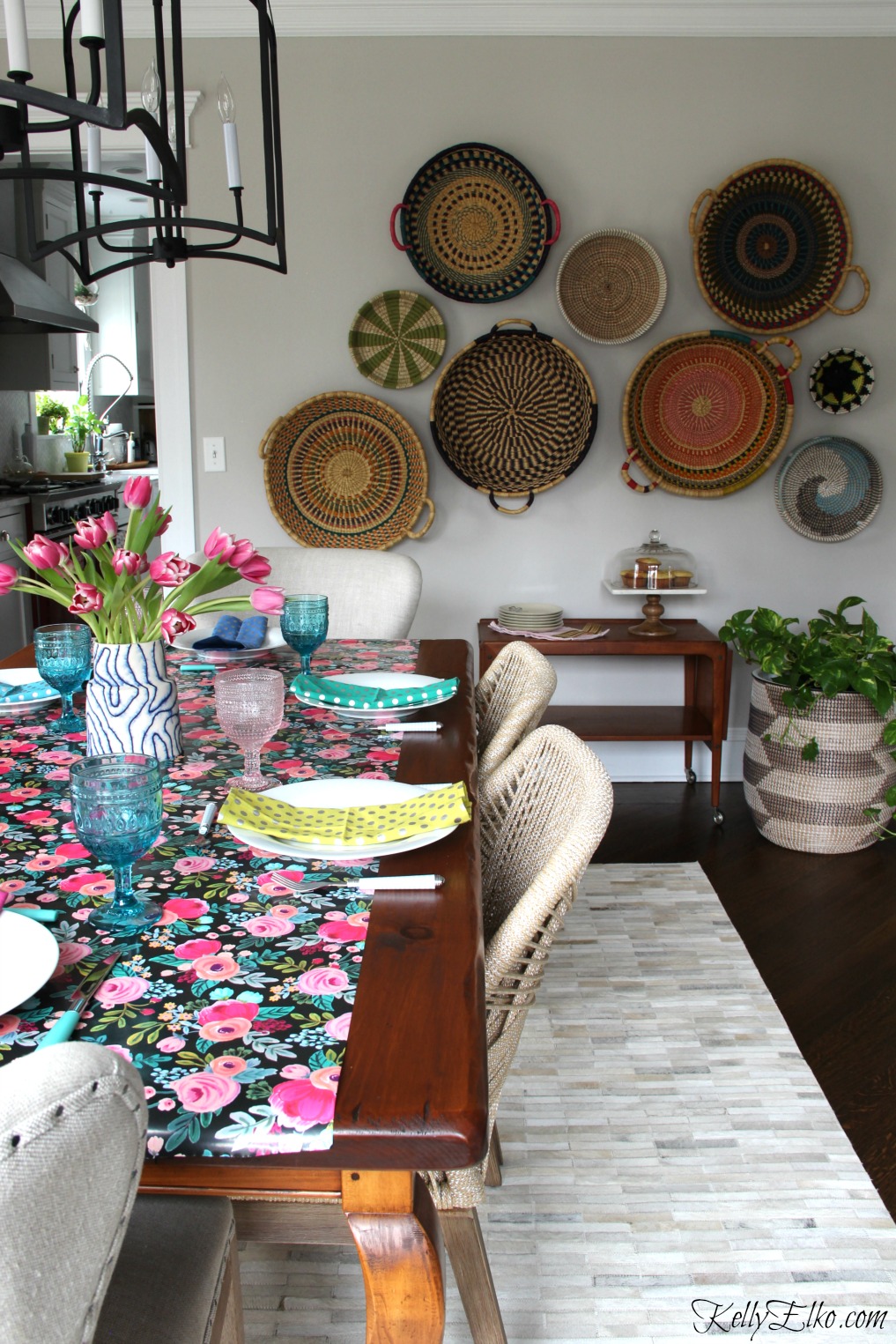 If you've been with me awhile, you know my secret weapon to setting a table is wrapping paper and I always score the best patterns at HomeGoods! I love this bold floral against a black background and the best part is when dinner is done, just roll it up and toss it in the trash.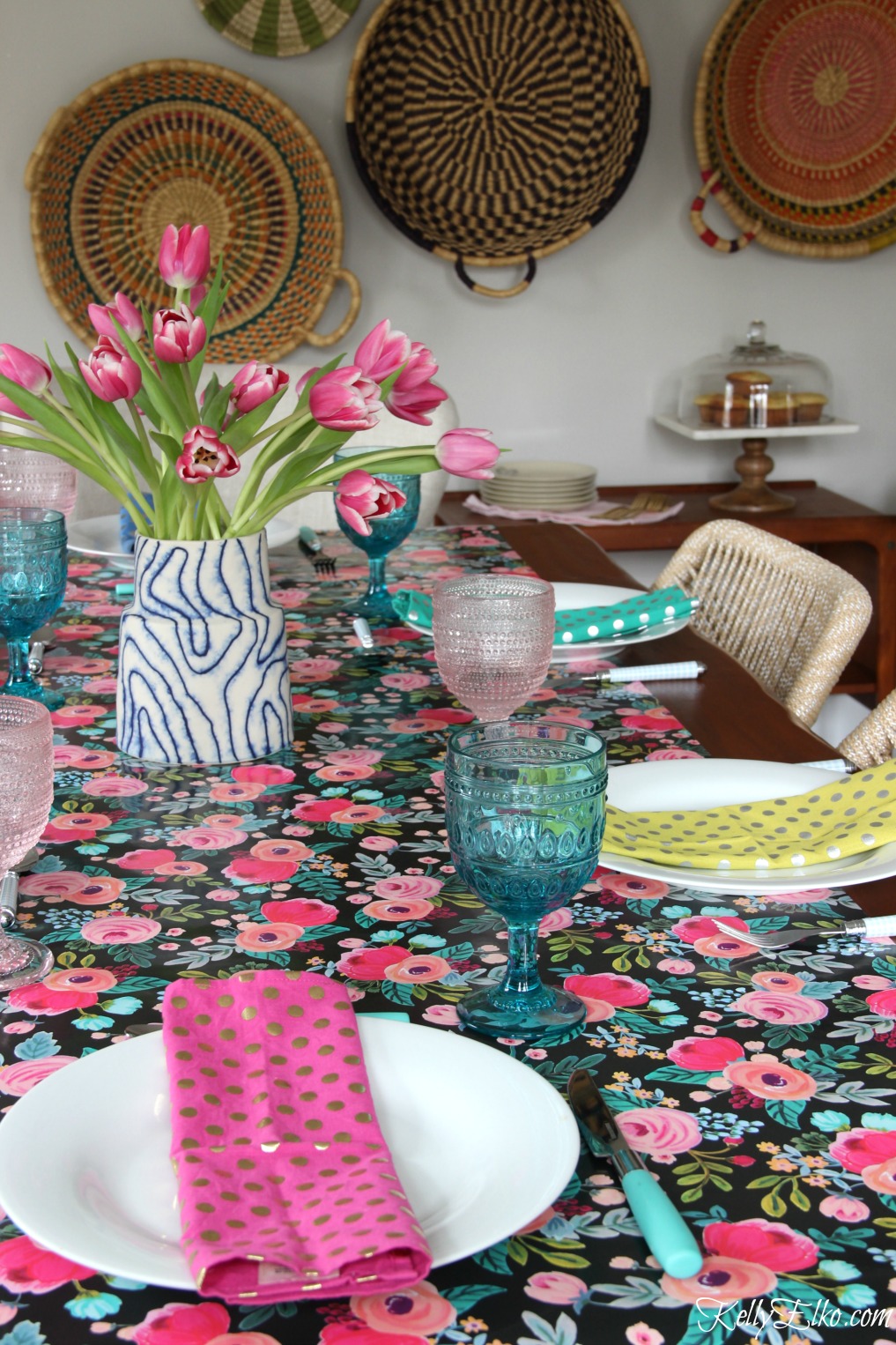 Glasses are my crack and I just can't say no. I mixed my latest pink finds with blue glasses.
Get my Cupid Float recipe HERE.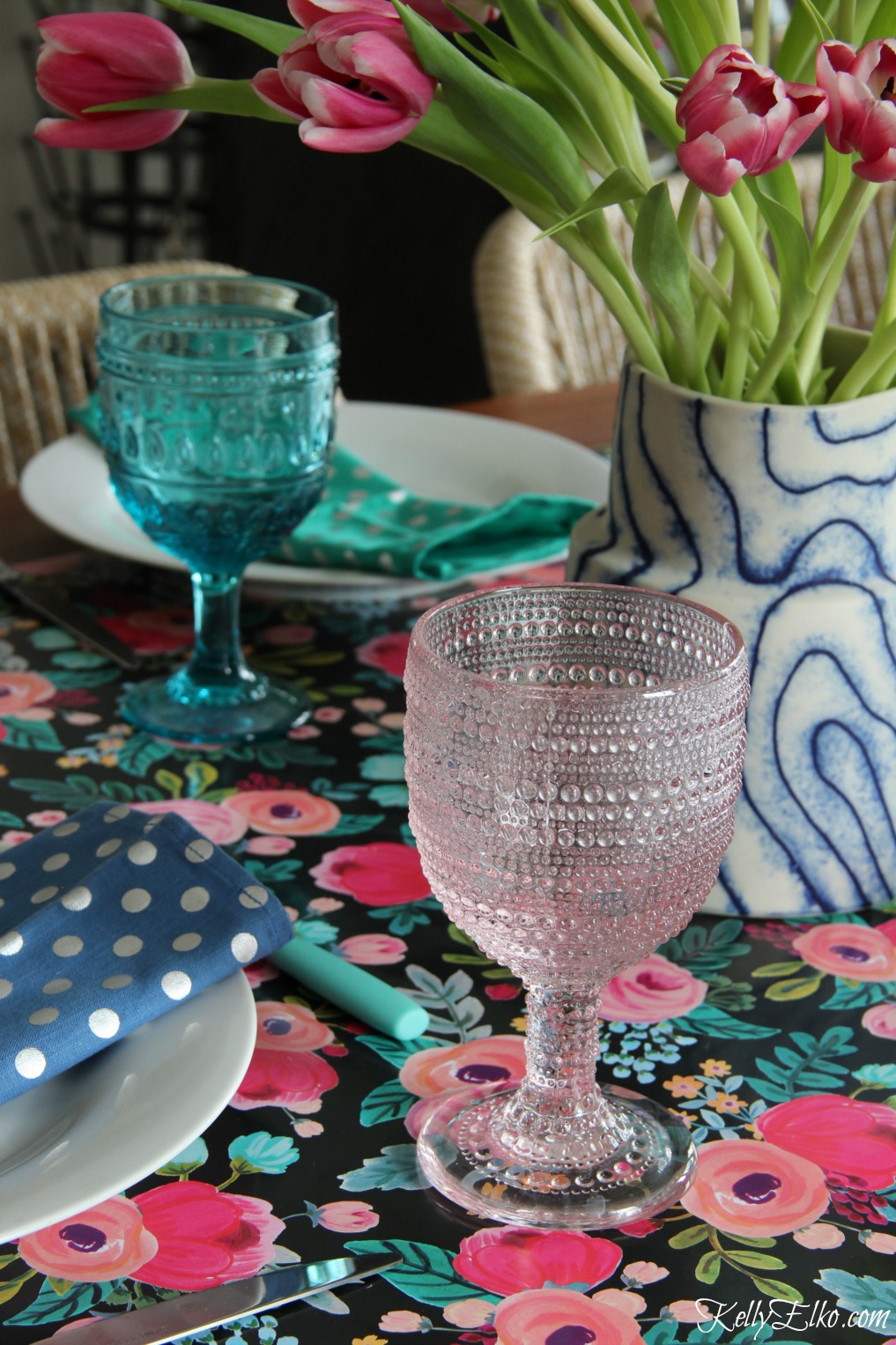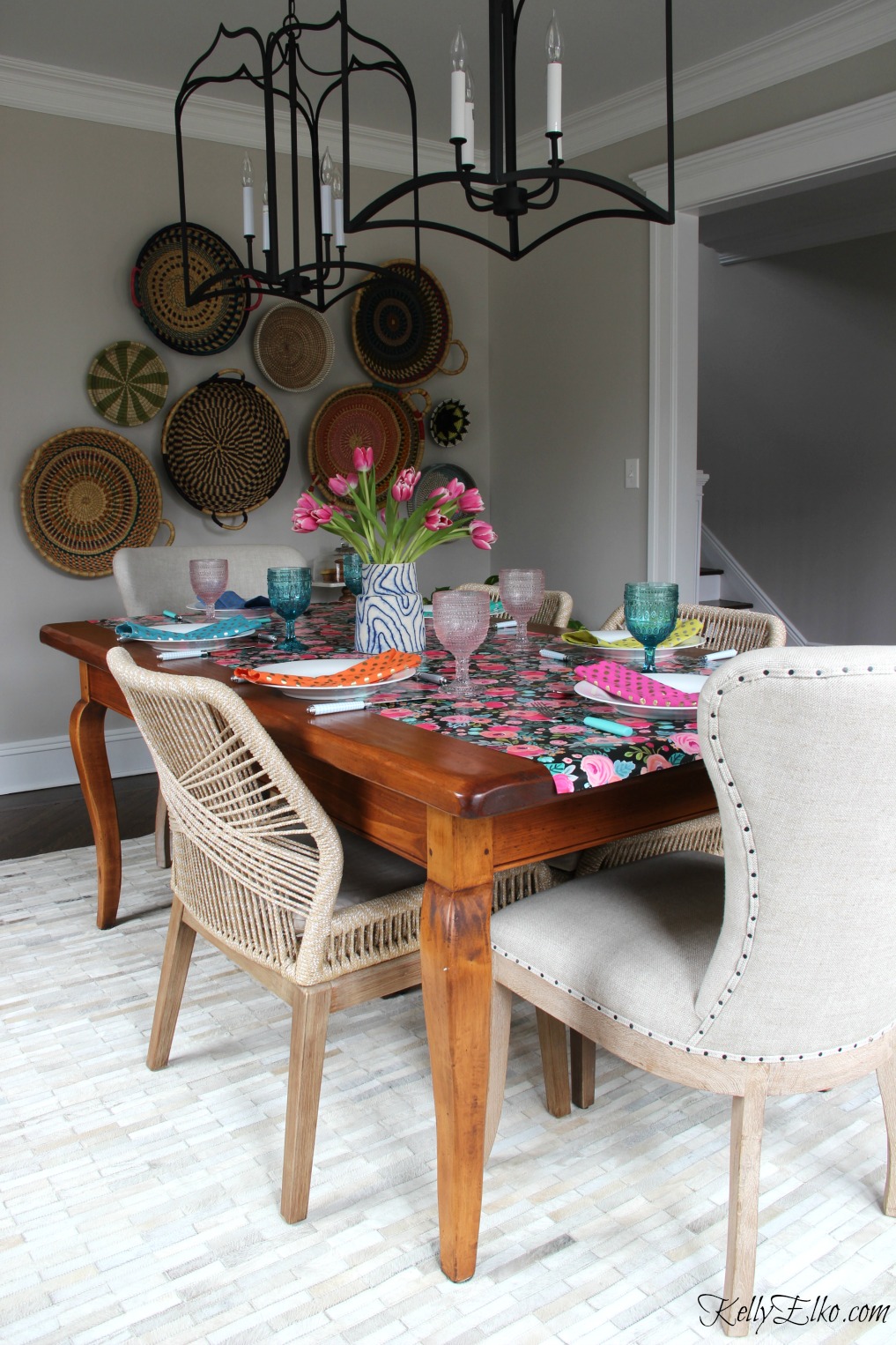 It's been five years since I scored this vintage Danish Modern bar cart at the thrift store for … wait for it …
$5!
It was in my guest bathroom but demanded to come downstairs and I am debating whether to make a true bar cart filled with all of my favorite friends … I mean liquor.
I etched the words "let them eat cake" on this glass cake cover years ago and love it! See how to etch glass HERE.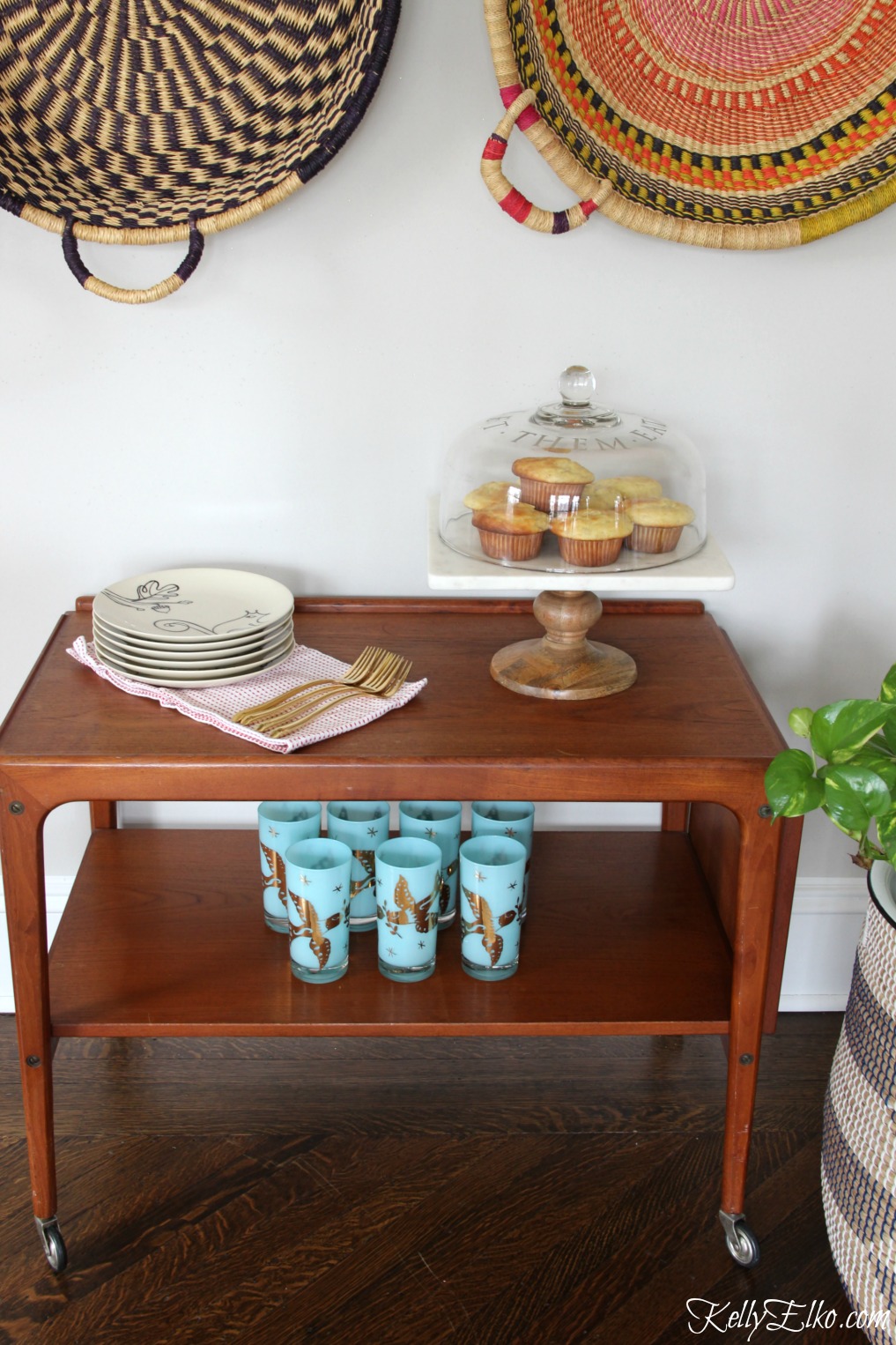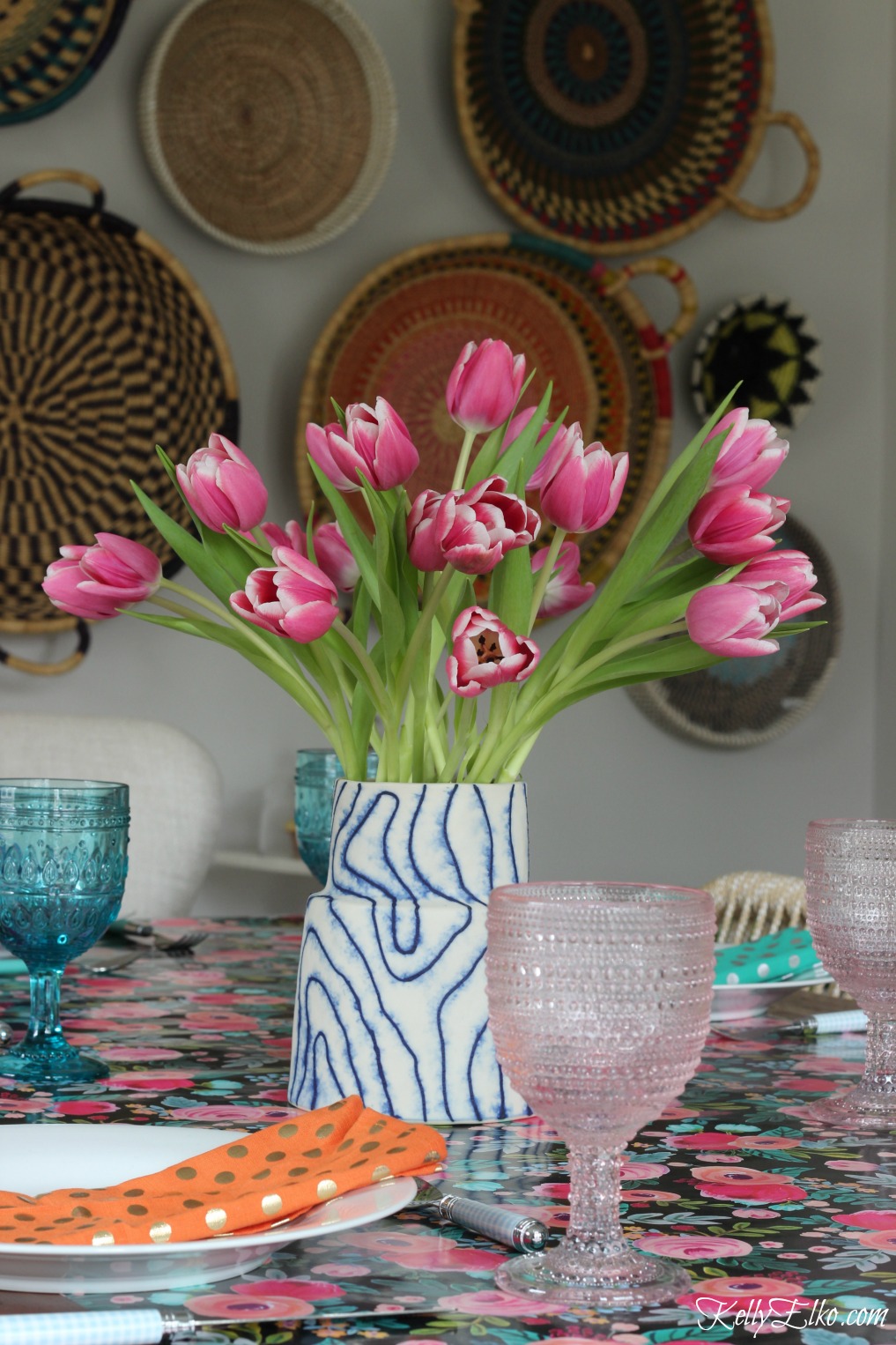 post contains affiliate links
This made me LOL …
Don't have a boyfriend to keep you warm, don't fret because you can cuddle with this Boyfriend Pillow!
P.S. Did you spot what's missing?
P.P.S. Get my free Valentine printable HERE
Sources:
HomeGoods – TableRunner, blue and pink glasses, blue vase, baskets on wall
Cowhide Rug
Rope Chairs – don't buy these, one of mine broke and it's not fixable!