It's 5 o'Clock Somewhere – Cranberry Fizz Cocktail
You know what's great about this world? It's always 5 o'clock somewhere!
I love a signature cocktail and I plan on whipping up more to share with you.
This one is fun, festive and simple because you can mix up a batch for a crowd or just make one (as if anyone can drink just one).
It's is everything a good cocktail should be. A little sweet, a little tart and a little bubbly!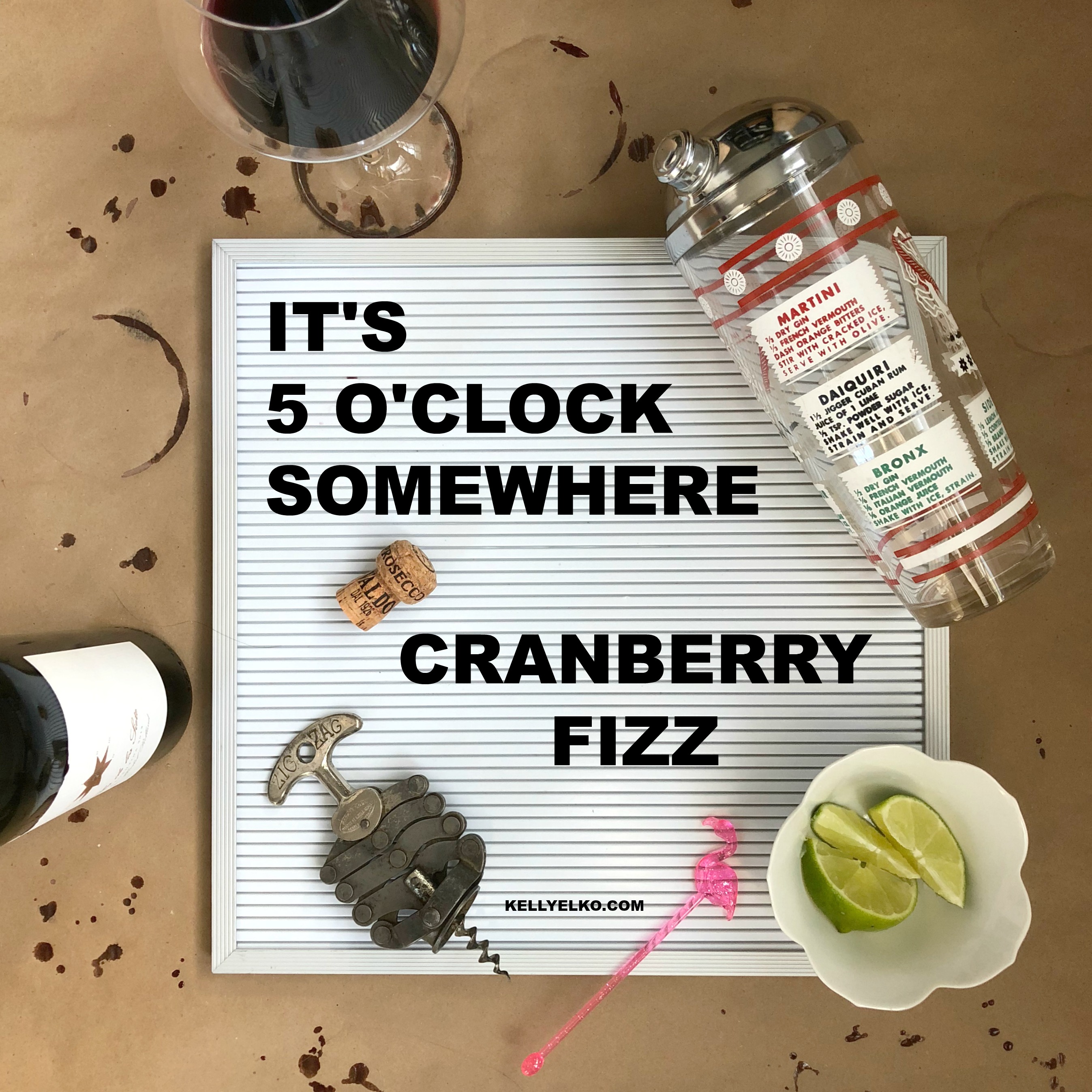 Enjoy my cranberry Prosecco cocktail – or as I call it – the Cranberry Fizz!
The festive red color makes it perfect for Valentine's Day or Christmas … or any day for that matter.
(If you love a good cocktail, don't miss my fan favorite Grapefruit Cocktail (get the recipe HERE).
It's 5 o'Clock Somewhere – Cranberry Fizz Cocktail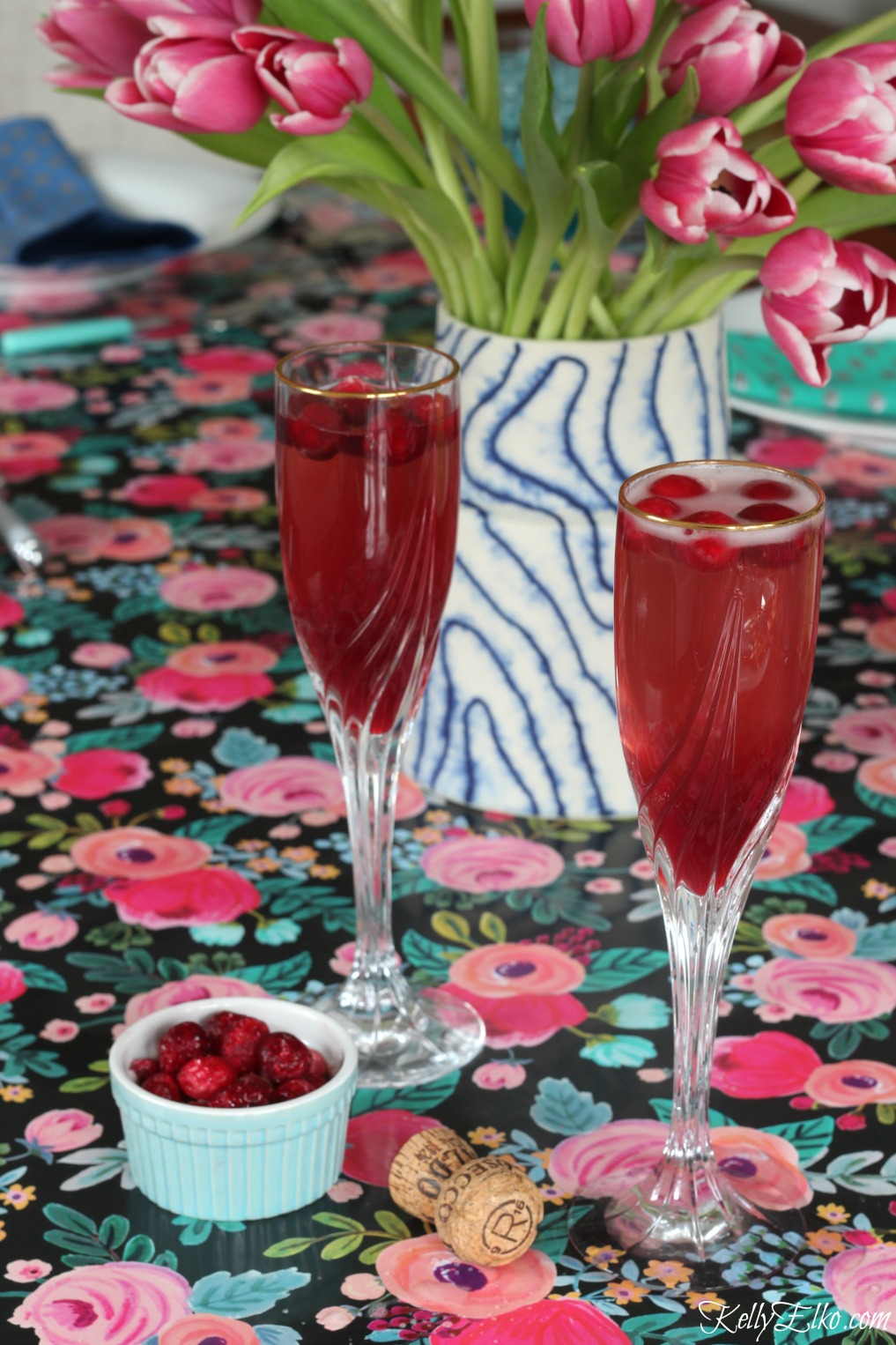 Ingredients
one bottle of Prosecco (I like a dry Brut)
1 cup Cointreau or Triple Sec
1 cup cranberry juice
6 tablespoons fresh lime juice
2 Tbsp agave (optional)
frozen cranberries (optional)
Instructions
mix Cointreau, cranberry juice, lime juice (and agave if using) together and refrigerate for a few hours
right before serving, add a few frozen cranberries to empty champagne flutes then fill each glass half way with juice mixture and top off with Prosecco
https://www.kellyelko.com/cranberry-prosecco-cocktail/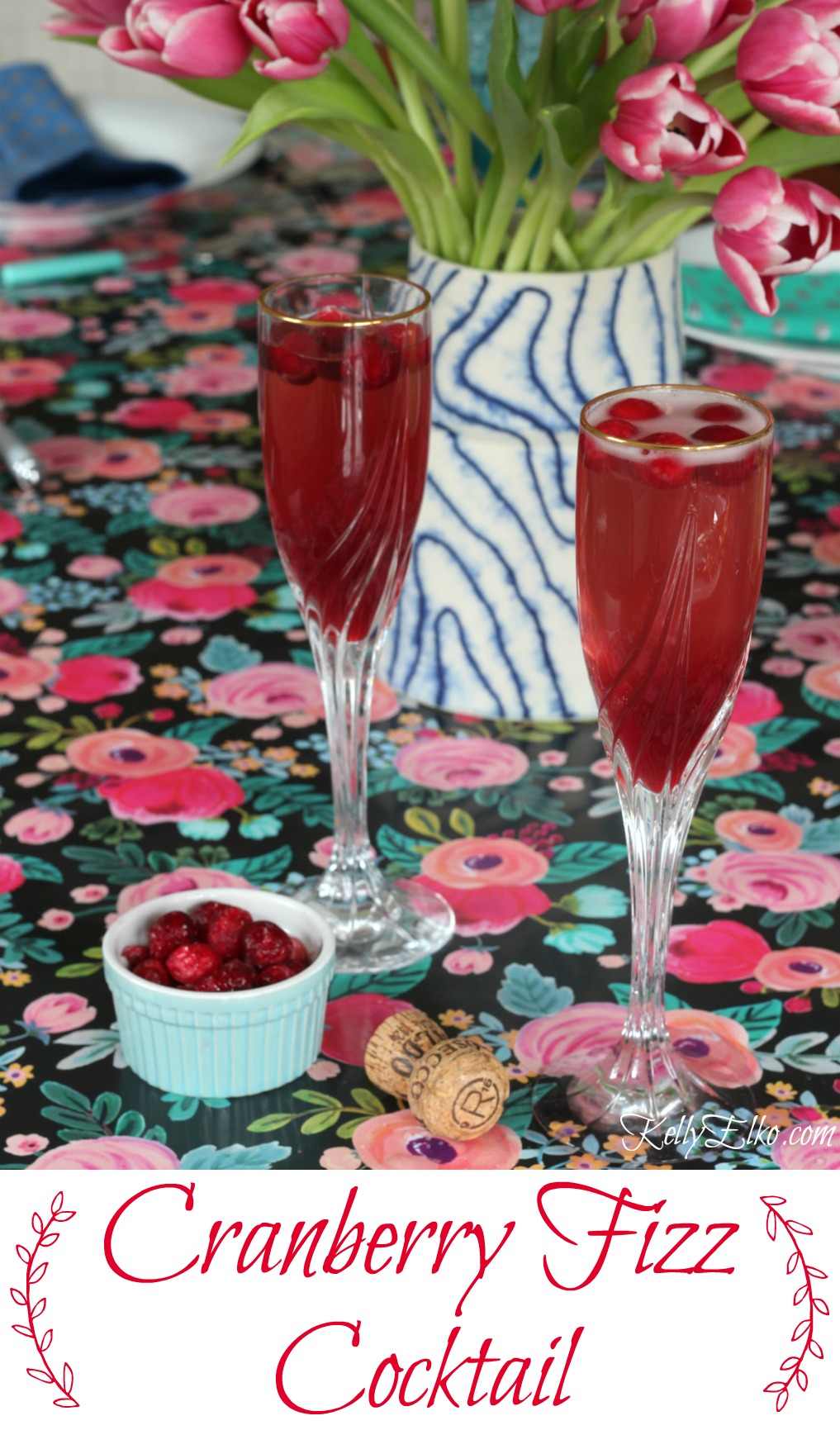 Because thankfully, it's always 5 o'clock somewhere – Cheers!
Don't miss my Grapefruit Cocktail Recipe – it's a real crowd pleaser!