My Favorite Festive Cocktail
Cheers!
To know me is to know I love a good cocktail and this has been my signature drink around the holidays for years and it's the perfect festive grapefruit cocktail to welcome in the new year.
I whip up a big batch for friends and it's always a huge hit but it's just as easy to make just enough for two.
The secret is freshly squeezed grapefruit and lemon juice.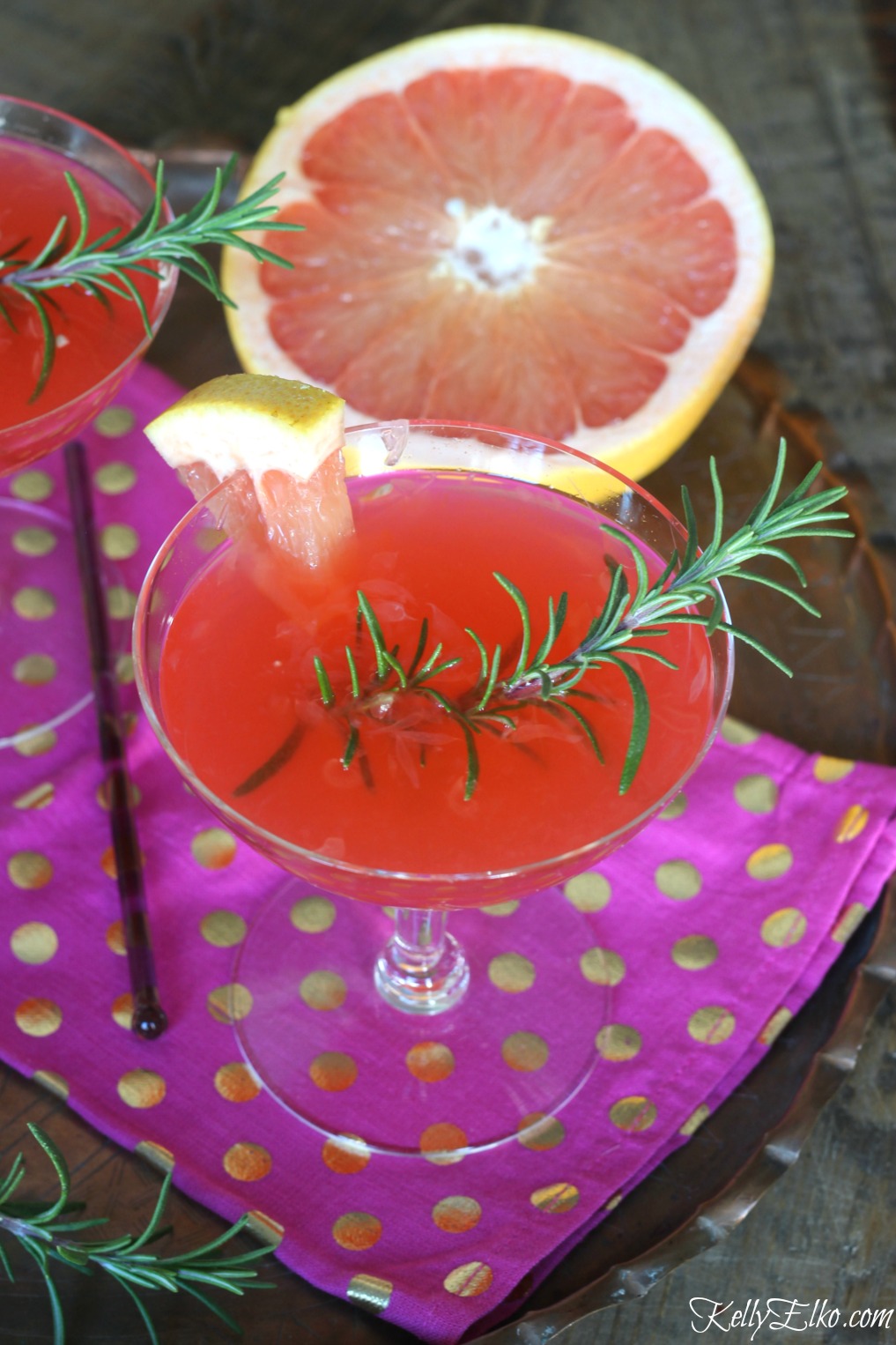 Festive Grapefruit Cocktail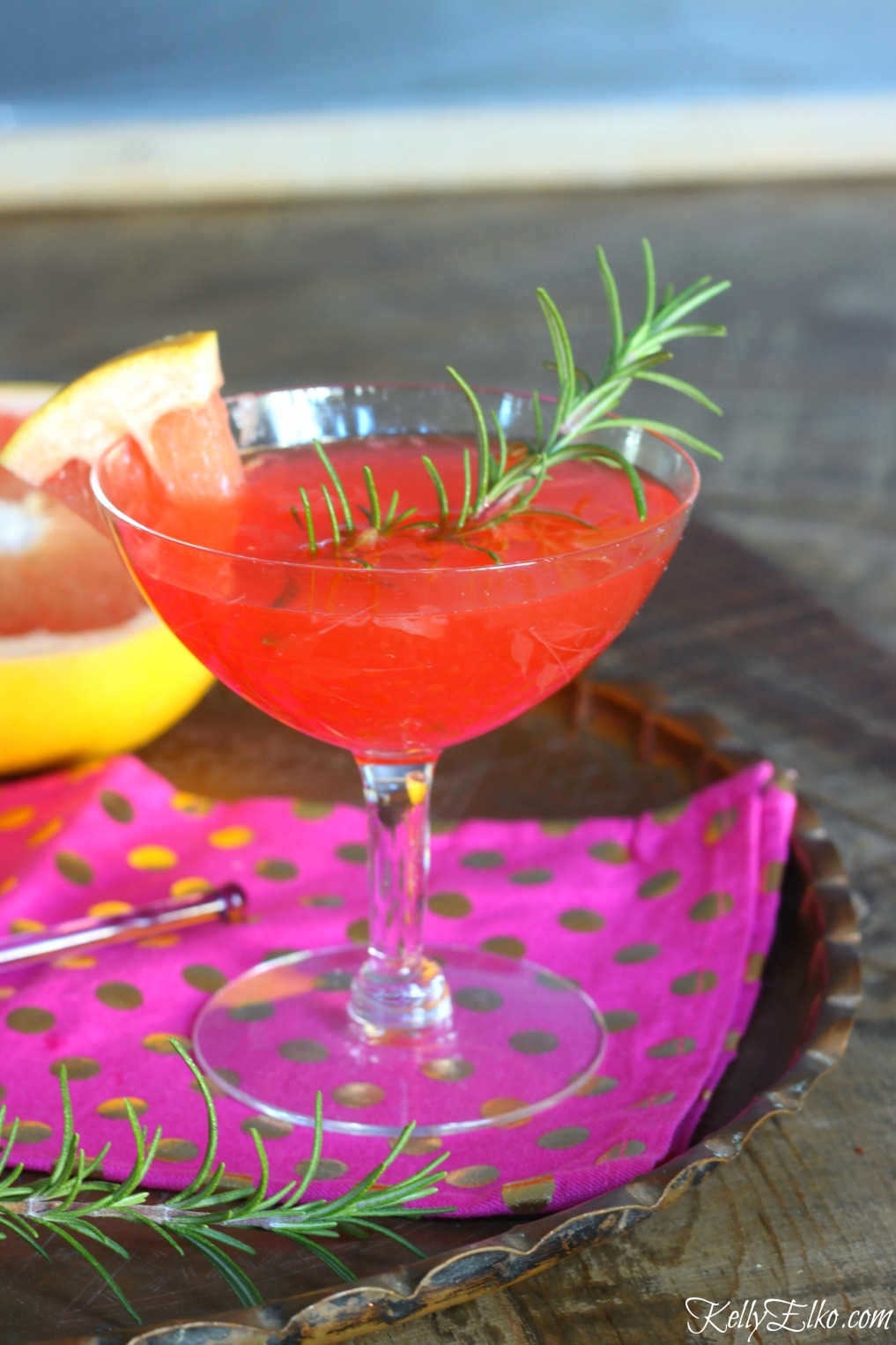 Ingredients
2 ounces freshly squeezed grapefruit juice
1 ounce freshly squeezed lemon juice
1 ounce simple syrup (combine equal parts water and sugar, boil until dissolved, cool)
2 ounces vodka
1 ounce Campari
wedge of grapefruit and rosemary sprigs for garnish (optional)
Instructions
Add all ingredients to cocktail shaker with ice, shake then strain into a cocktail glass. Garnish with a wedge of grapefruit and sprig of rosemary
or
Quadruple (or more!) the recipe for parties - mix everything up in a pitcher and put in fridge until ready to serve.
Note: 1 large grapefruit yields approximately 1 cup of juice & four lemons yields approximately 1/2 cup of juice
https://www.kellyelko.com/festive-grapefruit-cocktail/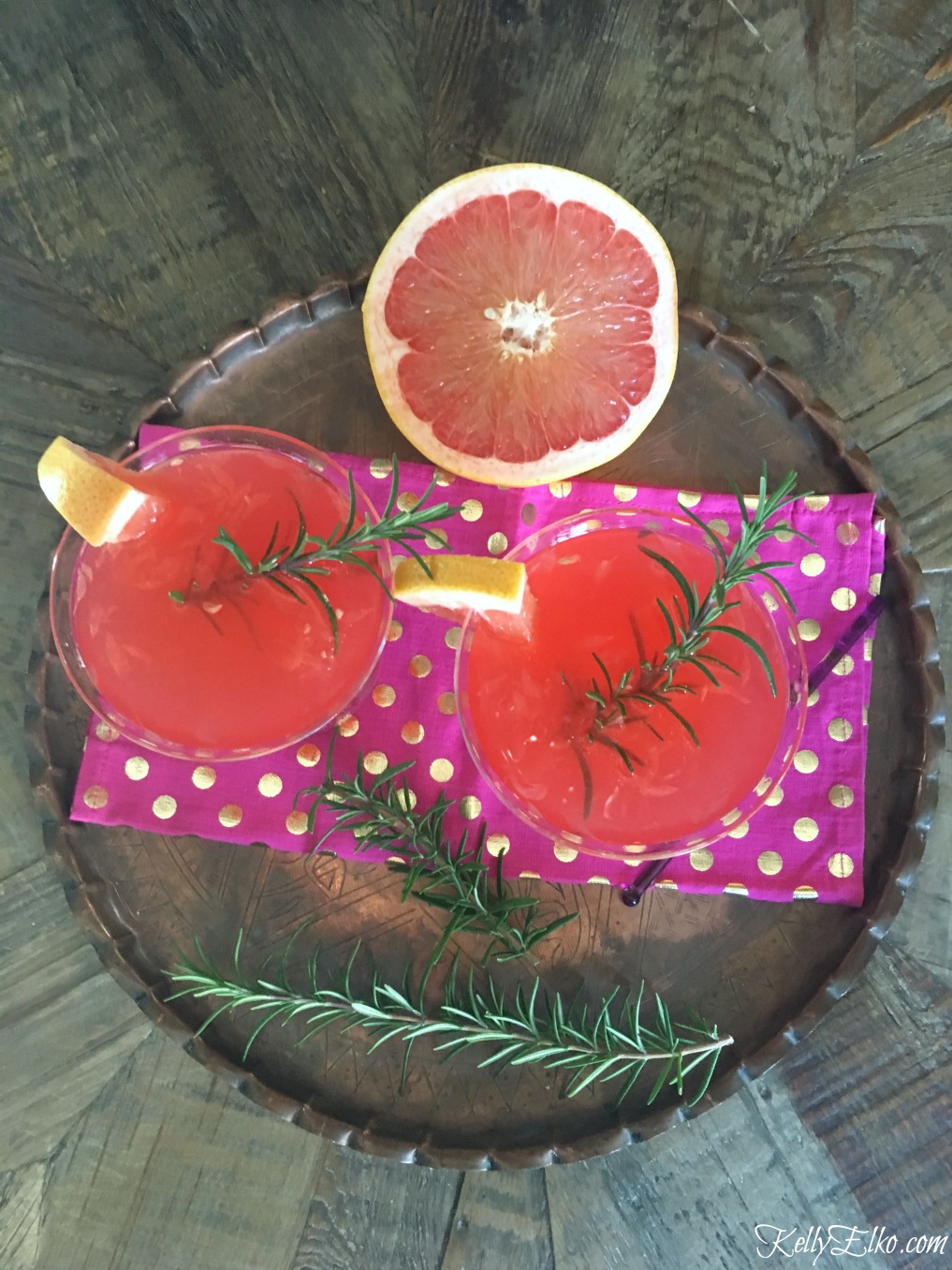 Campari gives the drink it's beautiful ruby red color.
Bits of pulp show off it's freshness.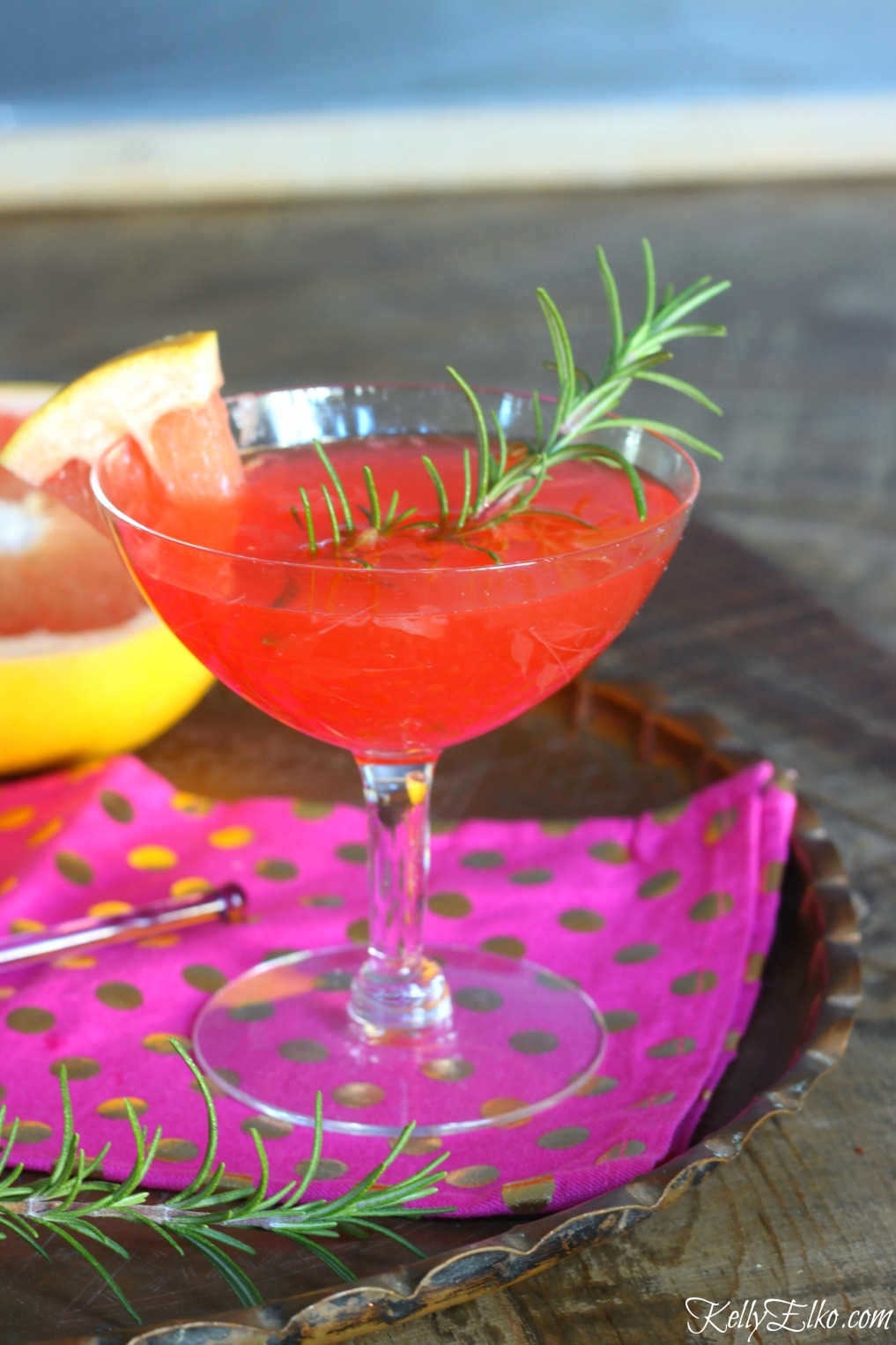 Wishing everyone a very happy New Year's Eve. I'll be celebrating in my flannel pj's and probably fast asleep by 10 pm! I'm wild and crazy like that.
Cheers!
P.S. Serve these amazing rosemary walnuts with the cocktails!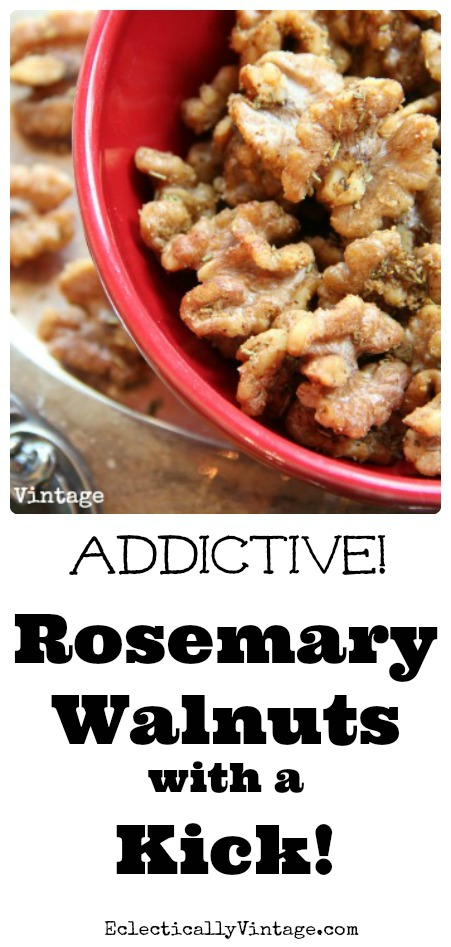 Recipe modified from Manny Hinojosa