Fall Patio Tour – in Pictures and Video!
Saturday night, I had a few friends over and I could not have asked for a more perfect fall night! I thought it would be fun to share my fall patio tour not only in photos, but also a short video. I hope it makes you feel like you're right there with me!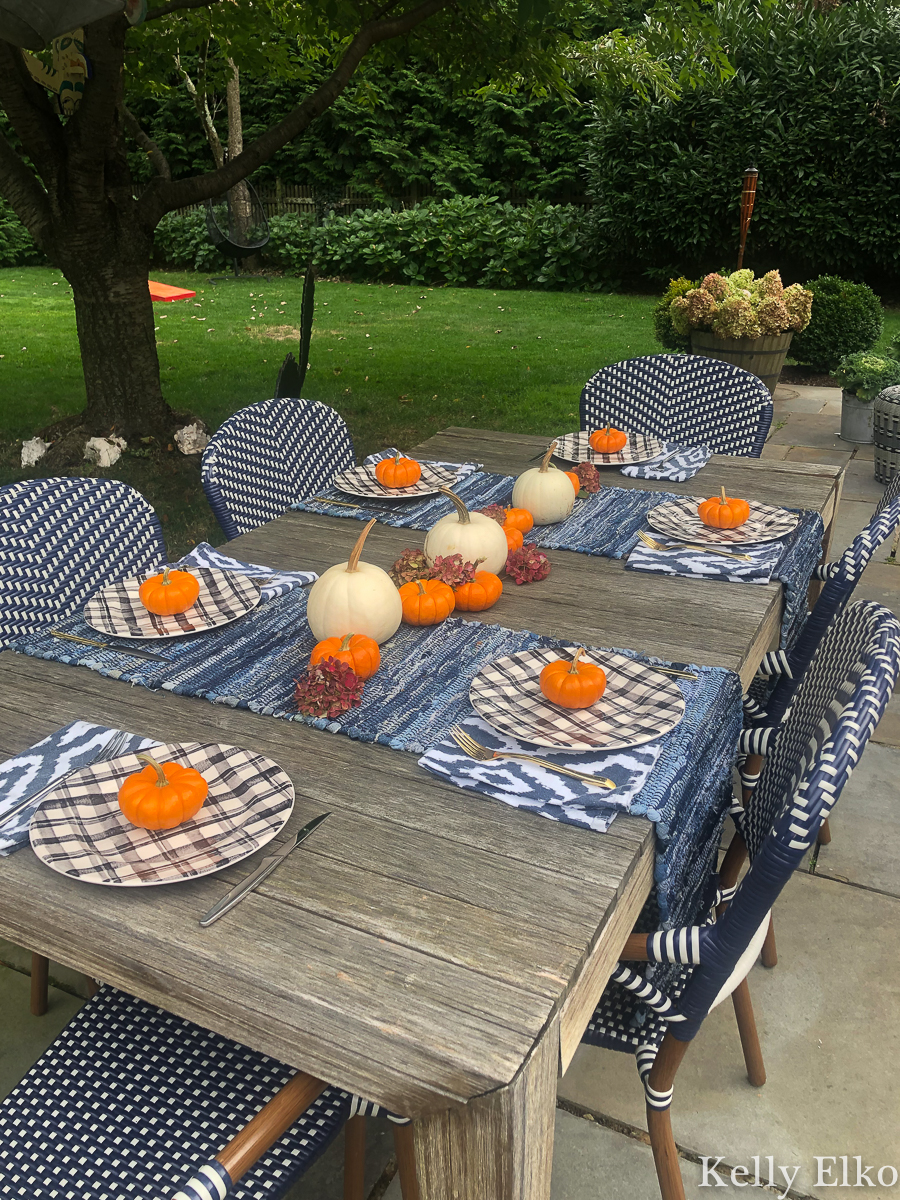 I'm not the kind of blogger who decorates for imaginary parties just to have something to share! I snapped some pics on my cell phone right before my friends arrived so this is real life. No over the top nonsense that nobody will ever be able to do for themselves. I hope you'll get an idea or two to use in your own home.
It doesn't get simpler than scattering a few pumpkins down the center of the table. A pair of table runners not only add color and texture, they also act as placemats.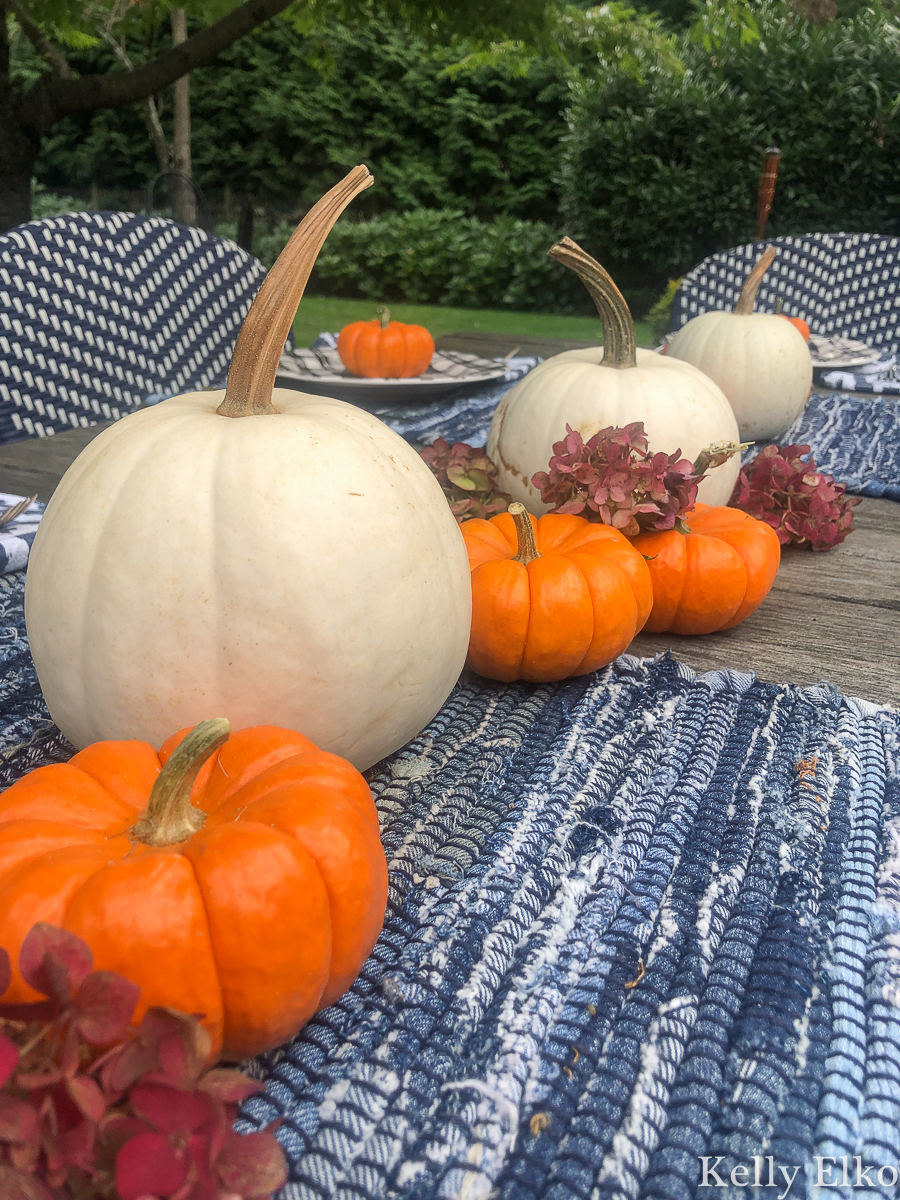 I like to set up the space early in the day so I won't be rushing around at the last minute. Tiki torches are ready to be lit when the sun goes down and we can't forget the corn hole (although we never did get around to playing)!
I love making a big batch of cocktails so I am not mixing drinks all night. I filled the huge silver bowl with ice and added wine bottles, pitcher of cocktails and water bottles so everyone could help themselves.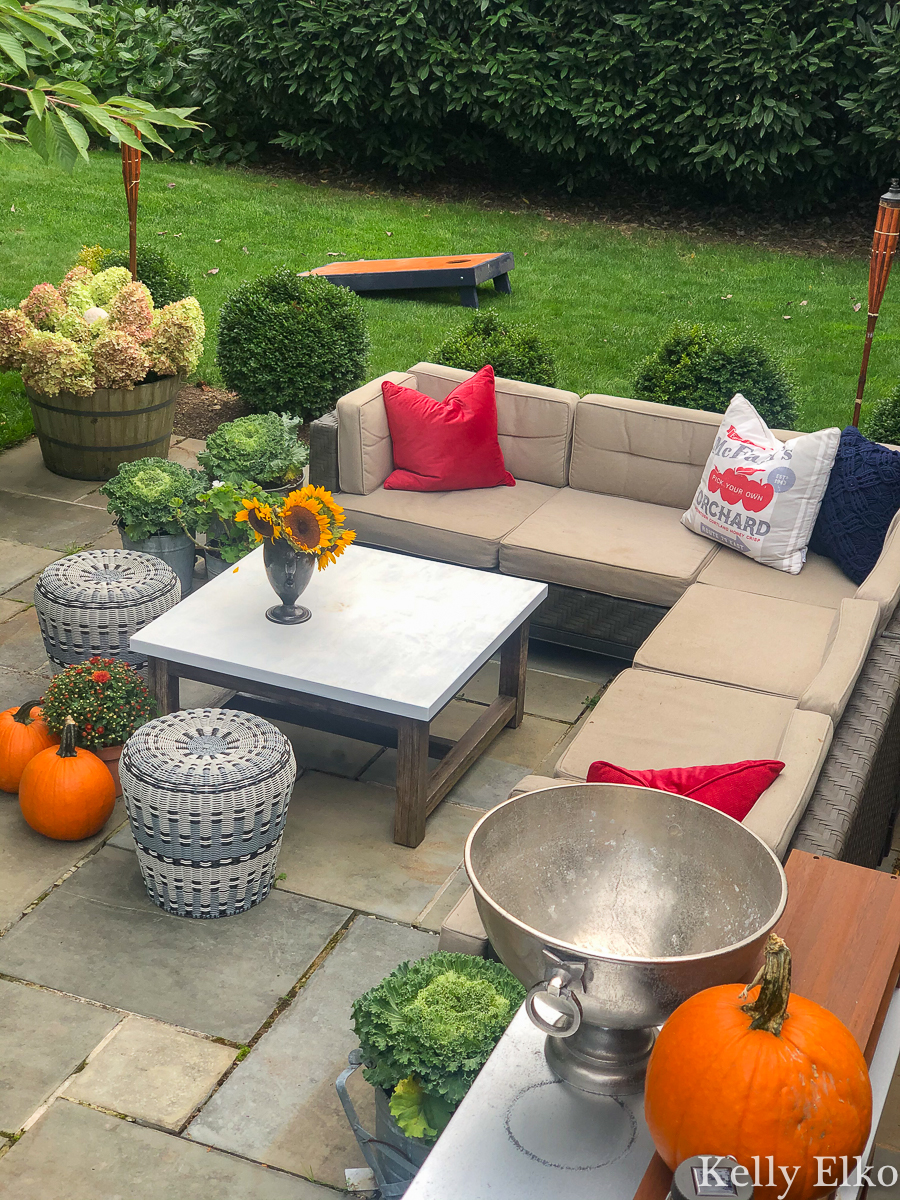 My Fall Patio Video Tour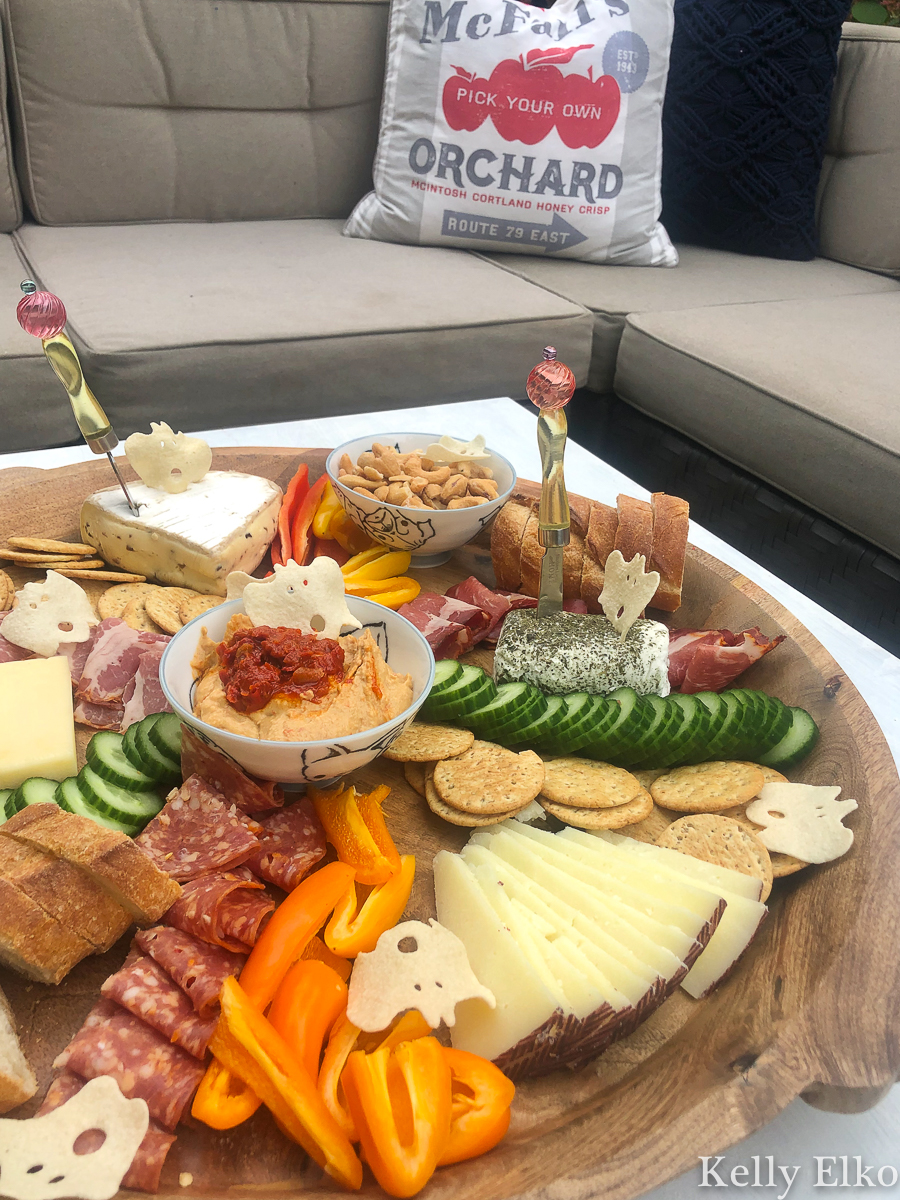 My favorite way to entertain is to set out a big charcuterie board and I had fun with this one! Almost everything is from Trader Joe's (including the adorable ghost and bat shaped potato crisps). I like setting out chunks of cheese for people to cut themselves but I decided to cut the Manchego into little triangles for some variety.
This huge wood tray is my favorite for serving charcuterie and I love the shape that includes handles for easy transport. The lonely little bowl of pretzels is for my gluten free friend!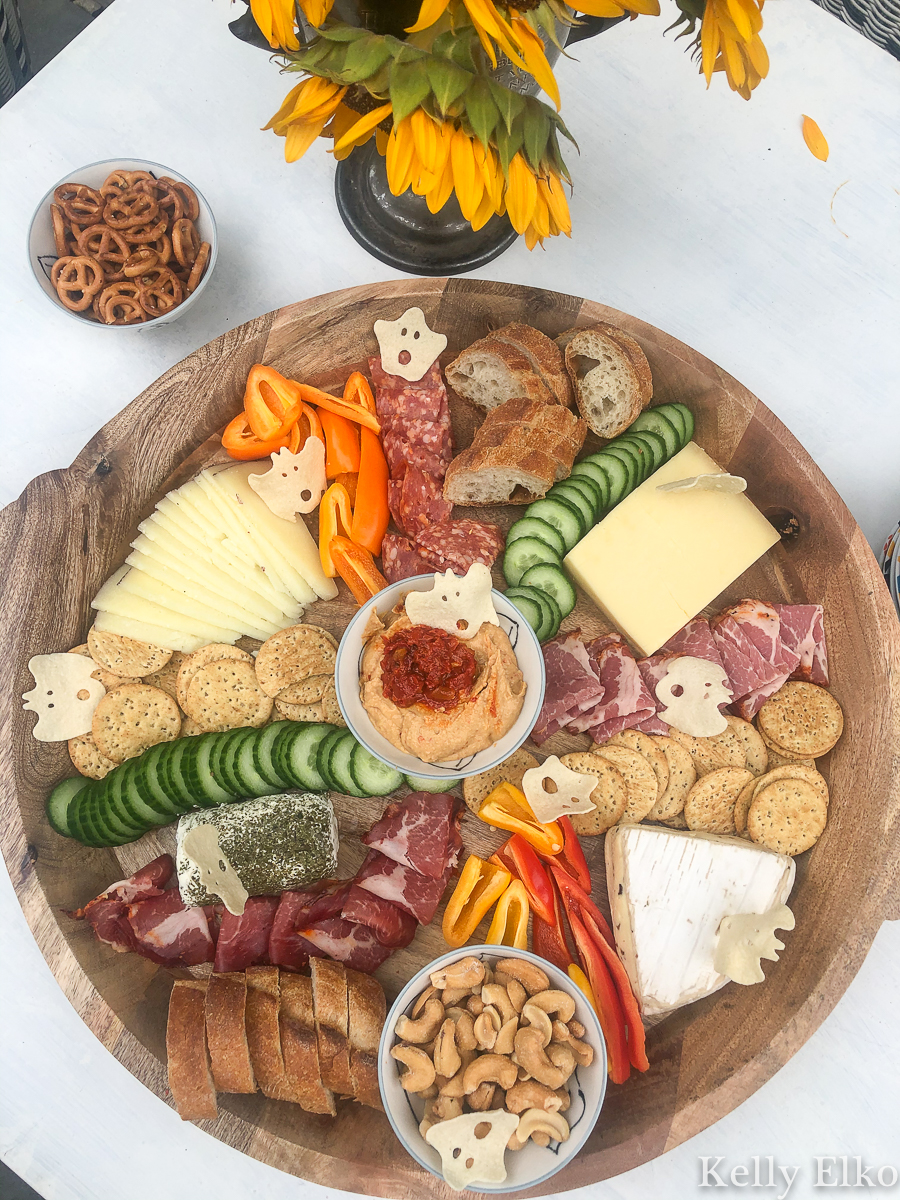 I love the change of seasons when I can add fall kale to summer hydrangeas planted in old mop buckets.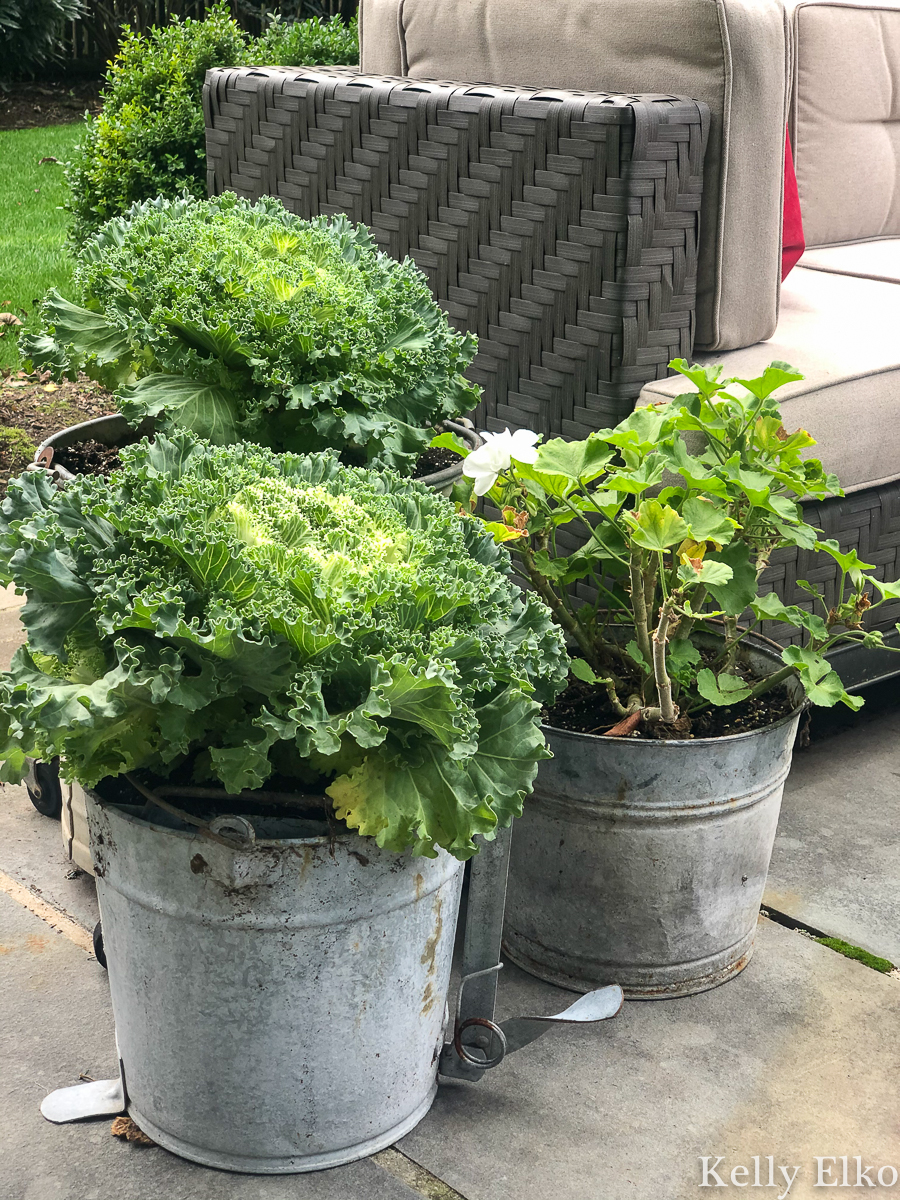 Once my summer flowers died, I was staring at this huge planter filled with ugly dirt. I clipped some of my limelight hydrangeas and stuck them right into the dirt for a beautiful and free arrangement.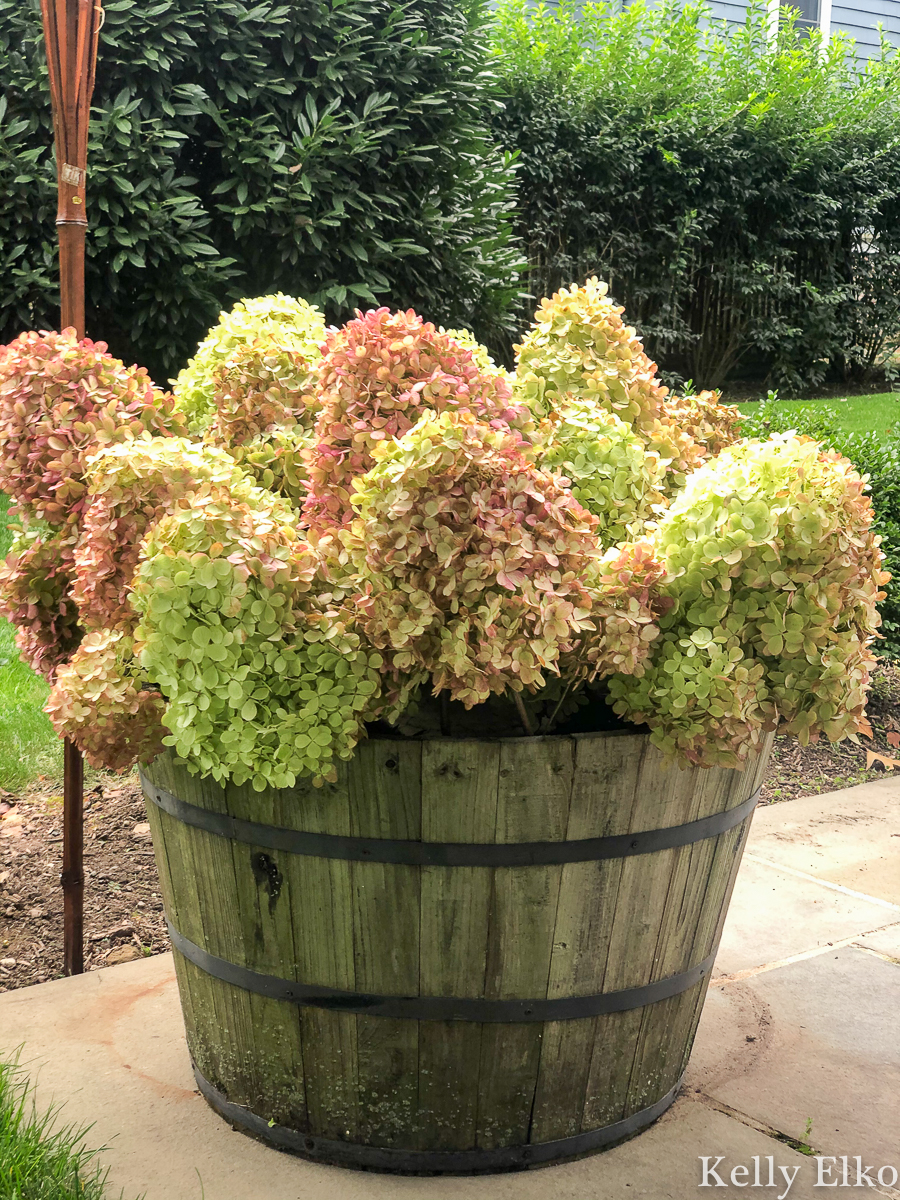 My friend Carol and I toasting to her birthday with my favorite make ahead cocktail! The color is perfect for fall and I also love making it around the Christmas holiday. Also, I swear by headbands for bad hair days and this horse print dress is my favorite and so flattering!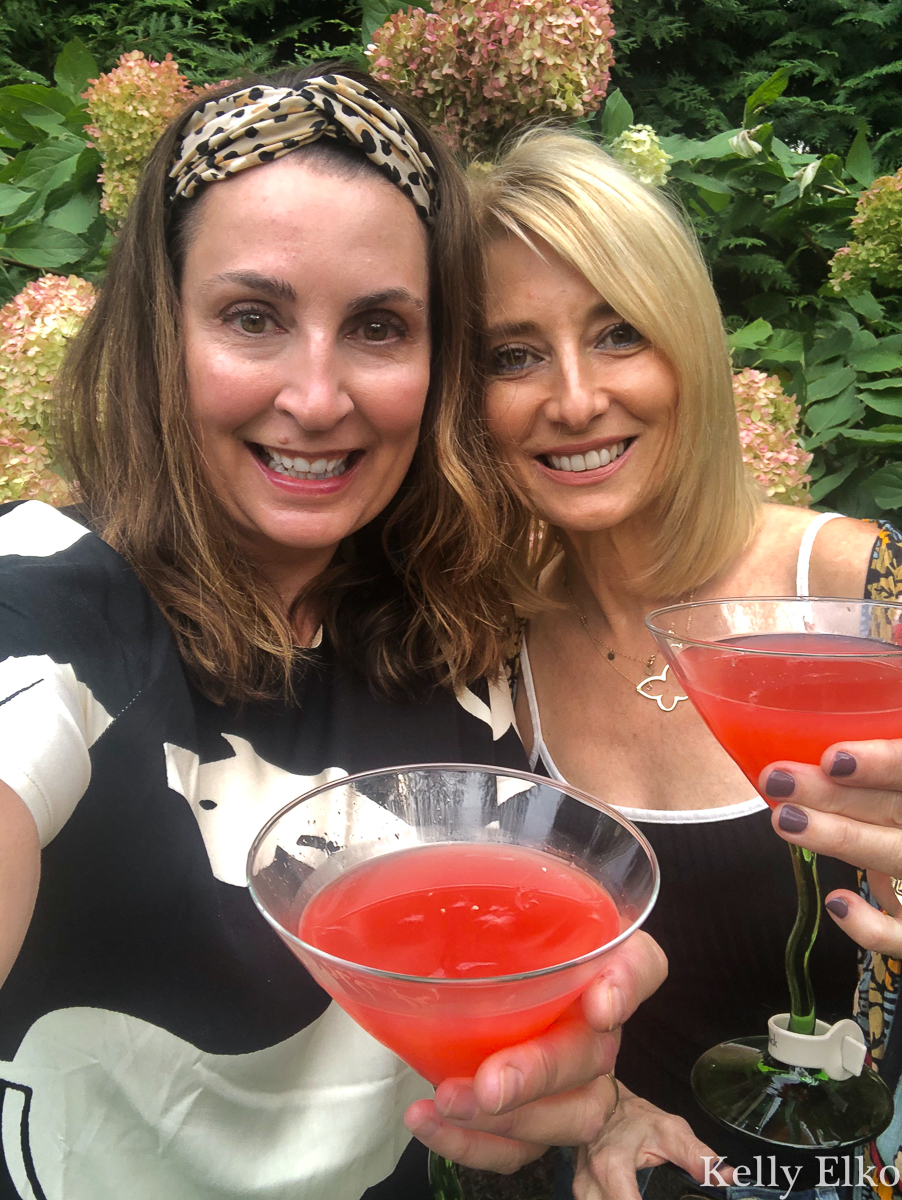 My husband made short ribs the night before (they taste so much better the next day) and I roasted fingerling potatoes and tri-color carrots. It was a super easy, delicious and colorful meal. S'mores for dessert as we gathered around the fire pit completed the night.
P.S. 25 years ago today (on a Friday the 13th), my hubby and I got married! I think I'll mix up another batch of cocktails to celebrate!
And if you need more fall decorating inspiration …