Vintage Fall Decor Family Room Tour
I just returned from a two week getaway and was feeling so motivated to cozy up my little family room for fall. If you have a small room where furniture rearranging is out of the question, I'm sharing my favorite ways to get a whole new look just by changing out a few key accessories and displaying favorite collections (I have a new to me vintage collection I can't wait to share with you). If you love vintage fall decor, come on in!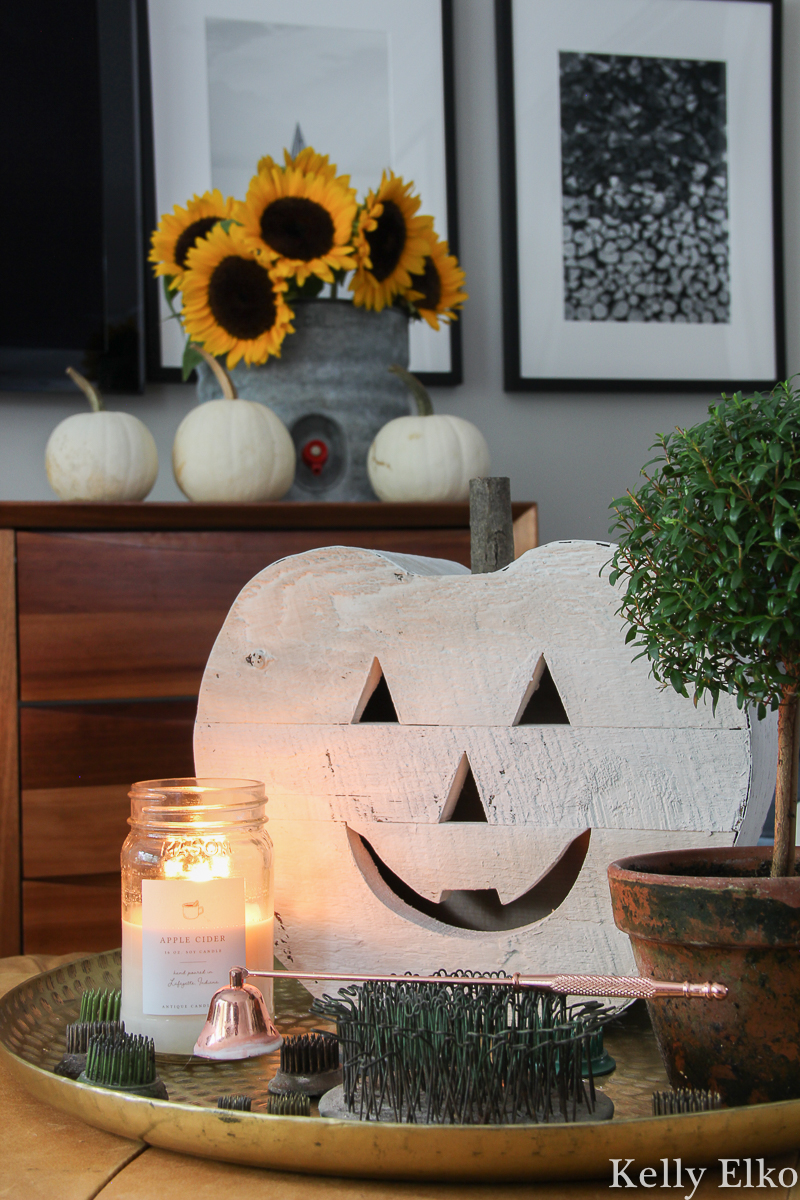 This post contains affiliate links which means if you make a purchase, I may earn a small commission at no extra cost to you.
Remember the antique bamboo plate rack I got the other day? Well, I couldn't believe my luck when the woman I bought it from gave me all of these flower frogs for free! I love an instant collection!
My favorite little luxury is having a candle burning day or night and these rose gold candle accessories are too pretty to hide.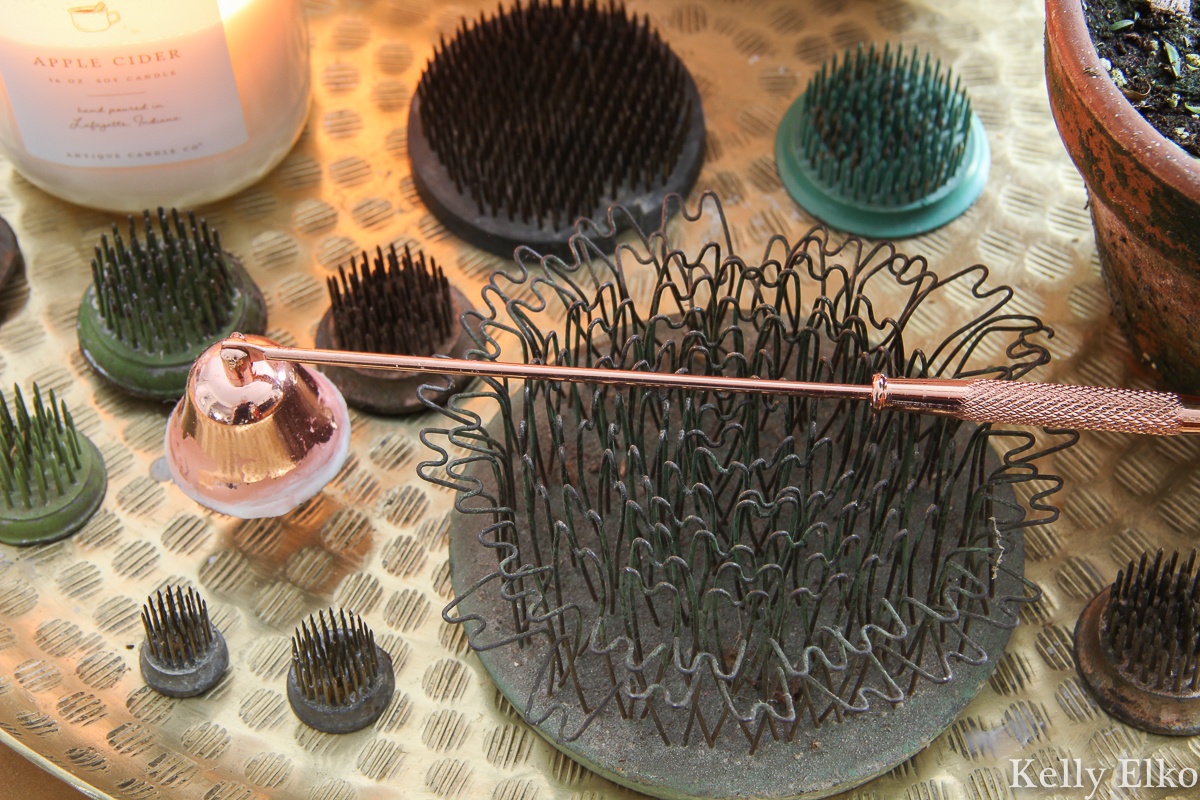 I haven't had much retail therapy since March and love using what I have but sometimes a girl needs to treat herself. On our trip, I drove by a little shop that had a bunch of these cute wood Jack o'lanterns lined up outside and I just had to have one!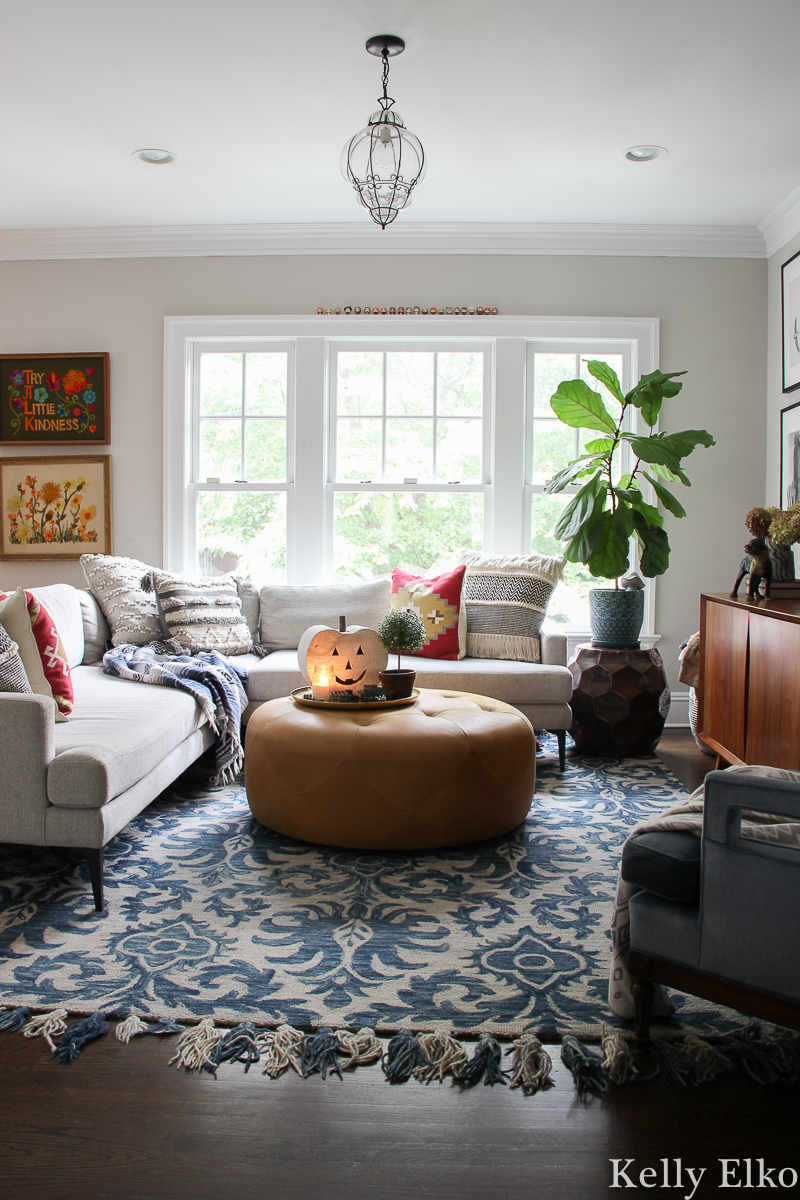 Switching out art is an easy way to add a seasonal touch. I love the vibrant colors in these vintage crewel art pieces.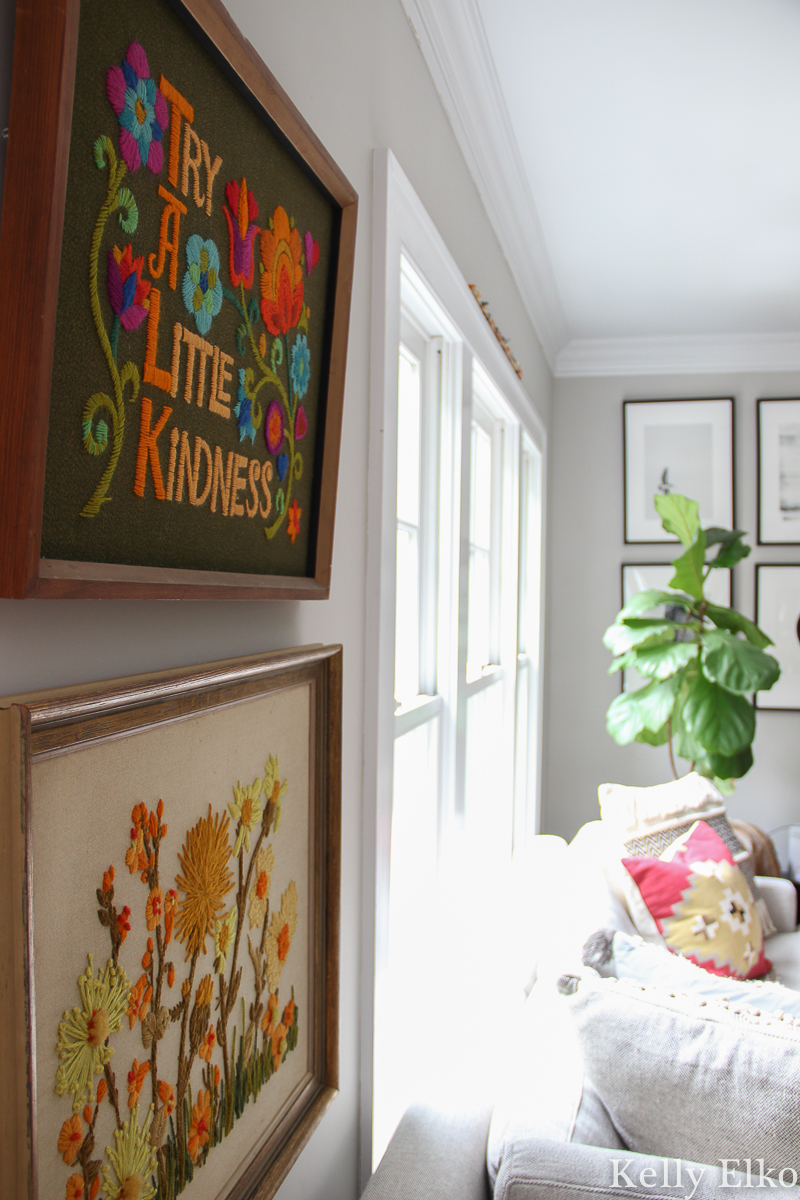 Shop the Look

It was fate when I found the frog planter on Facebook Marketplace and the following week found this succulent that is the perfect tongue for catching flies!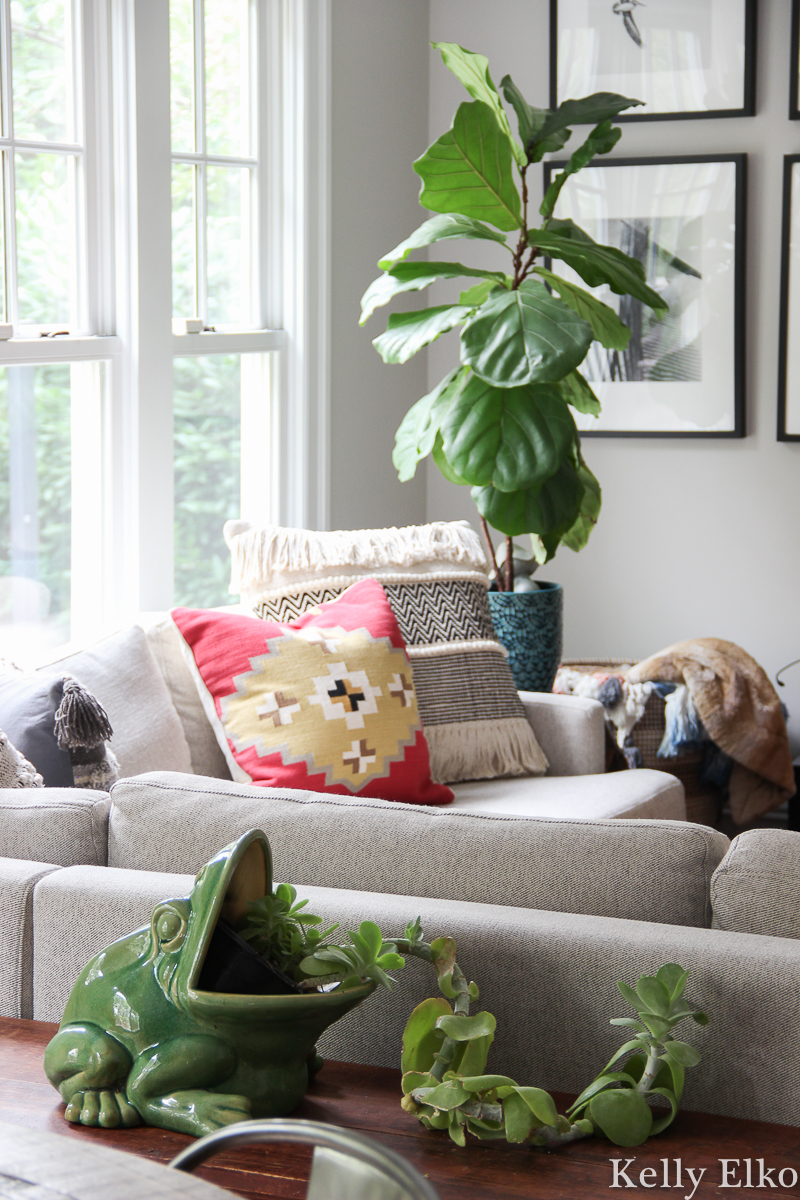 Can you spot the weird thing in the room? One of the best gifts I ever got my Harry Potter loving family was this Advent calendar filled with tiny little Harry Potter figurines that are proudly displayed on top of the window moulding!
What's up with men and their love of giant televisions? My husband wants to get a bigger tv but I told him only if my art will still fit around it! You can see more of my gallery wall with links to each piece here.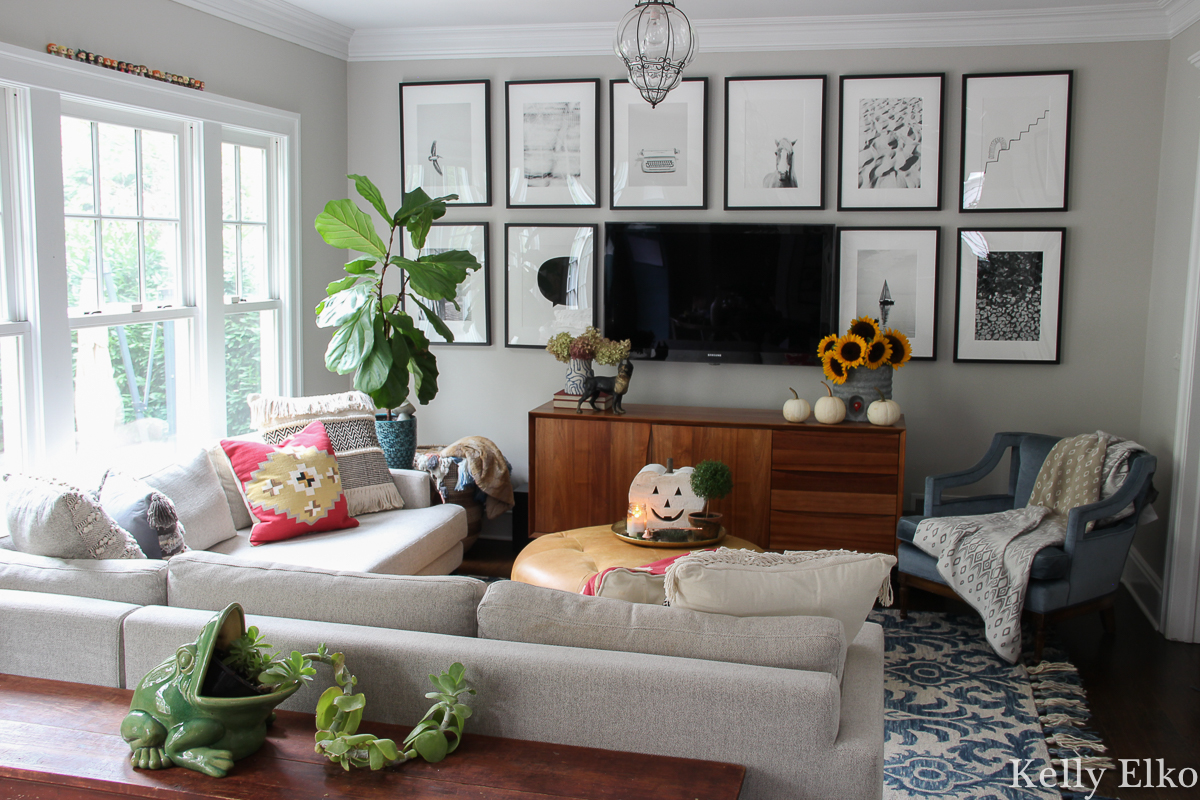 I am not a big fan of yellow flowers and when I got married, the only yellow I would allow were sunflowers! Can you believe the chair (it's one of a pair) has it's original mid-century blue velvet fabric?! They were probably in someone's formal living room where people rarely sat on them (I wonder if they were covered in plastic!).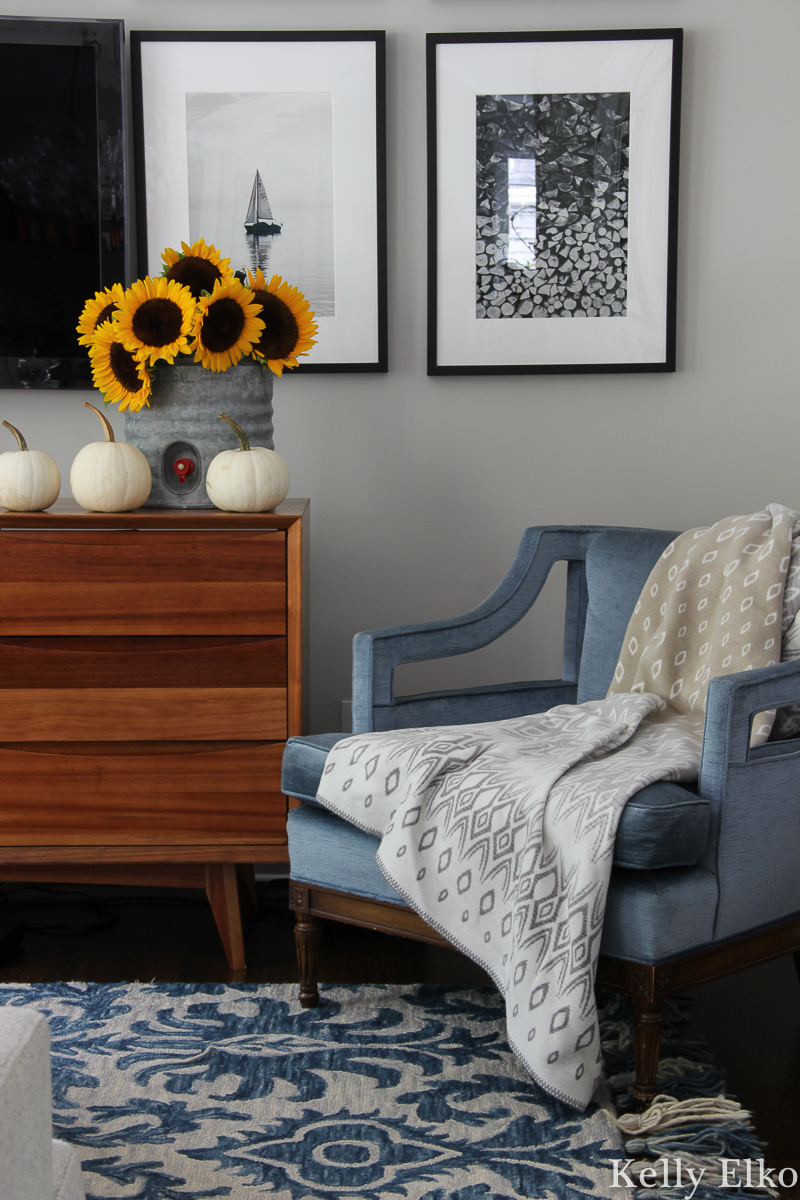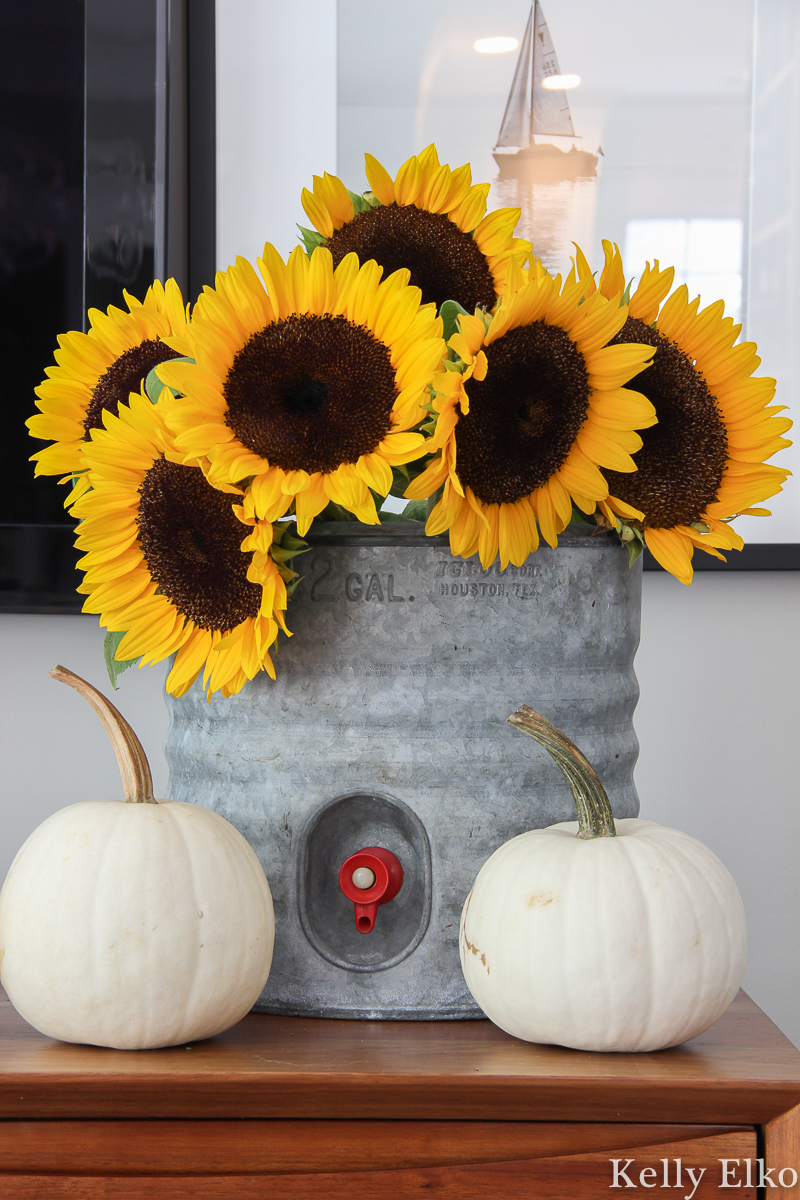 Remember this cast iron doorstop that is a lookalike to my dog Sushi? I need to knit him a tiny little scarf (first I need to learn how to knit).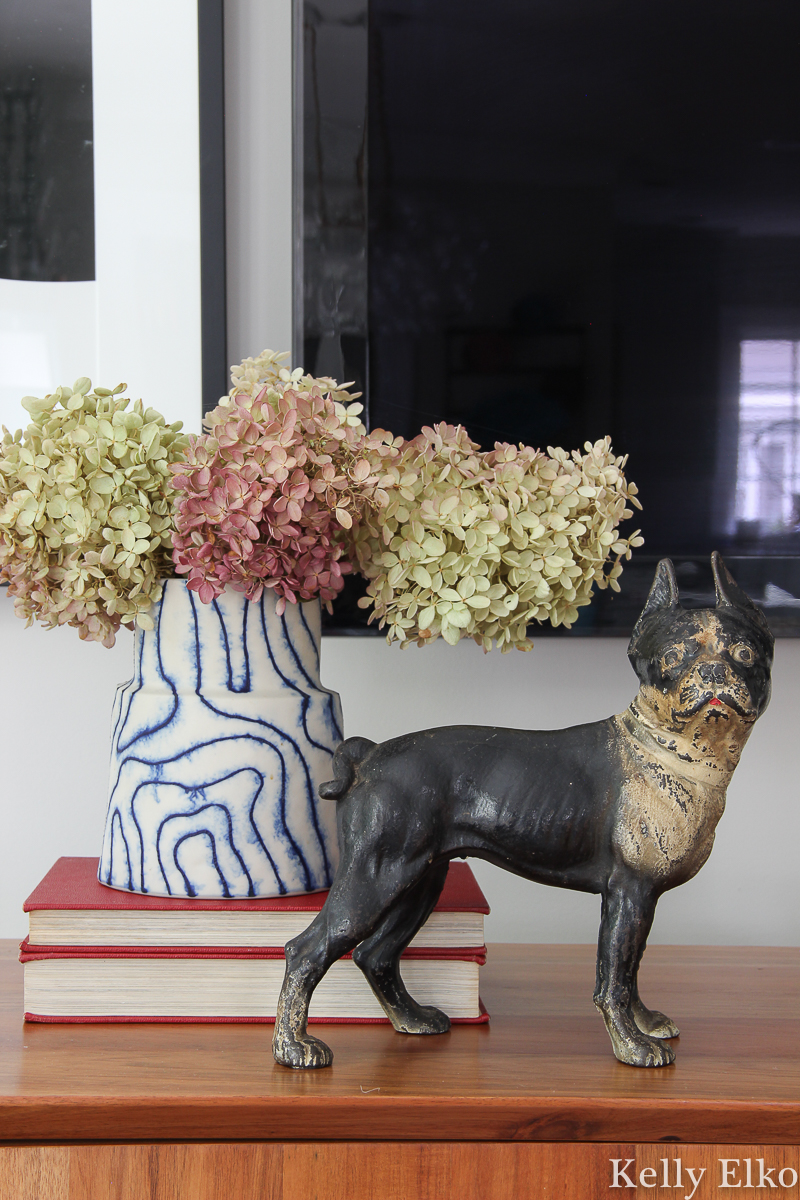 Here's a peek from my kitchen table with my favorite little pot heads.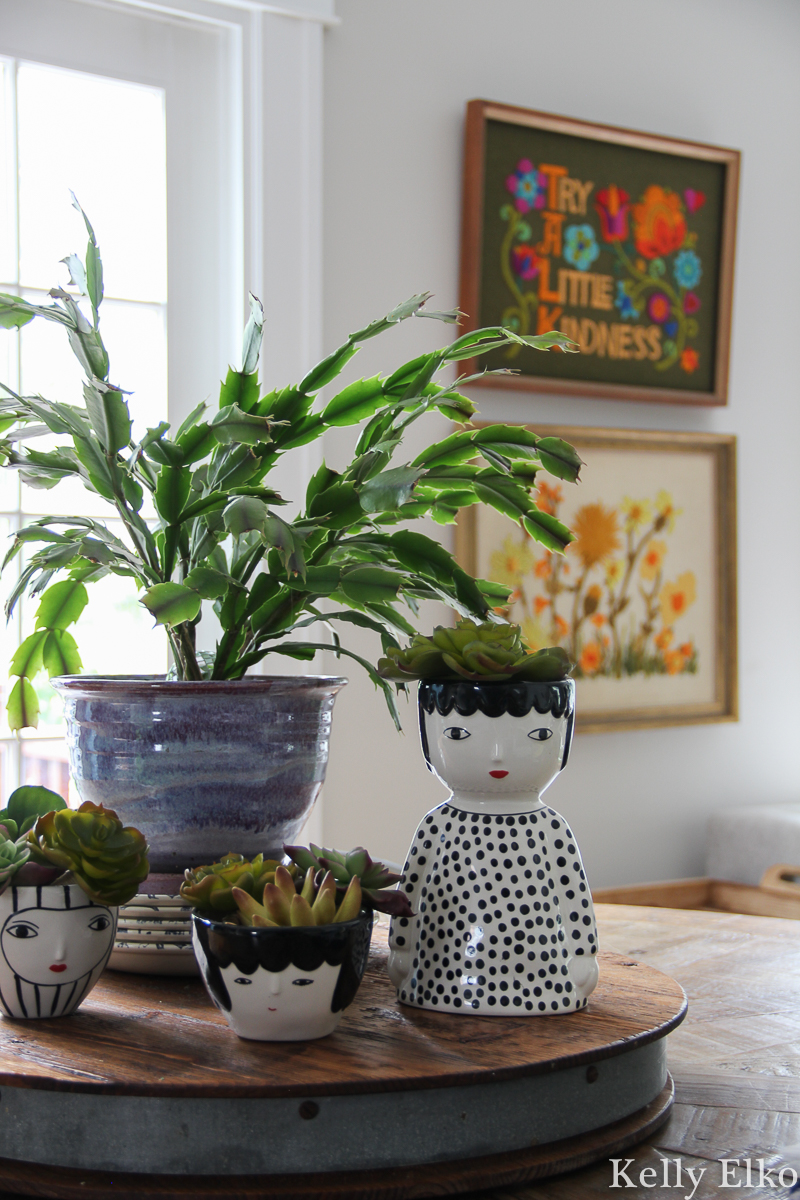 Shop the Look

 I encourage you to hit the thrift shops and scour Facebook Marketplace to find unique pieces that you can show off in unexpected ways in your home. The thrill of the hunt is half the fun!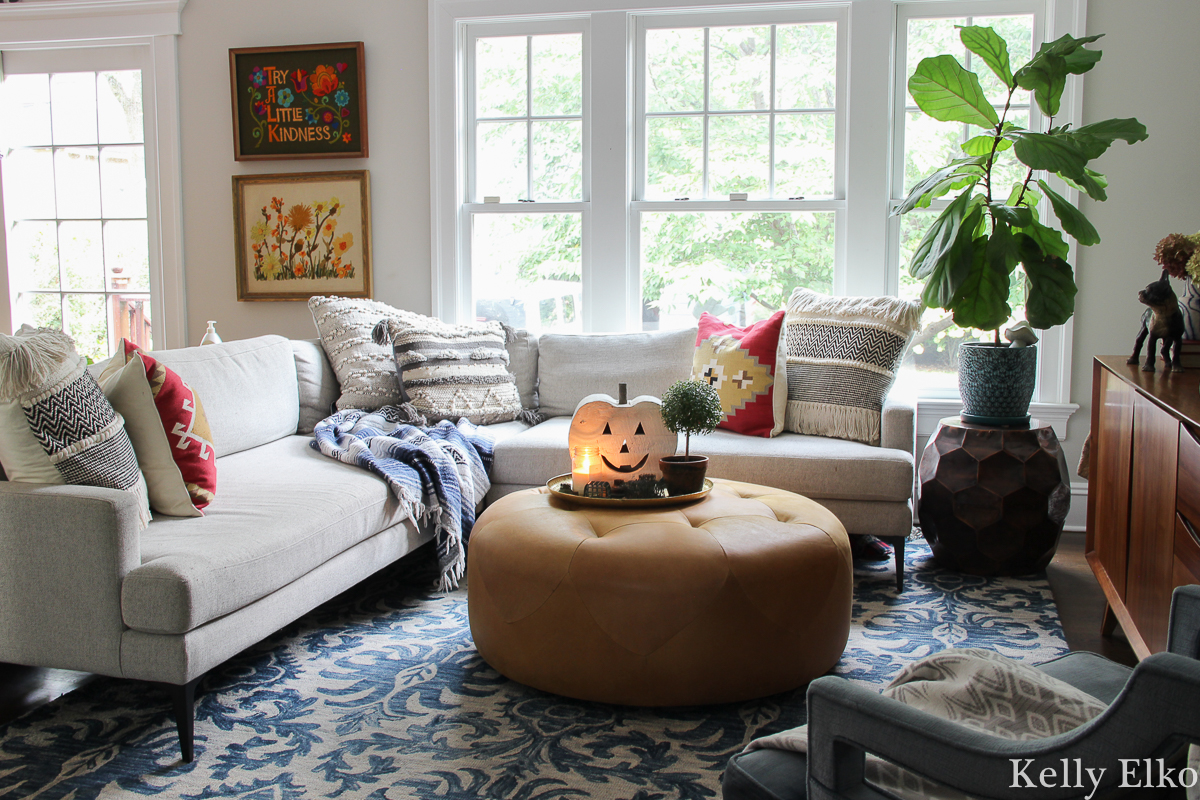 Here's to everything good that is fall like boot weather, fire pits, crunching leaves, apple cider donuts … I could go on and on about all the things I love about my favorite season.
What's your favorite thing about fall?