Antique Bamboo Plate Rack – I've Never Seen Anything Like This Before!
Have you ever dreamed of going on Antiques Roadshow and finding out that the cast off find in your attic is worth millions?! In all my years of antiquing and thrifting, I have always been able to find information on my finds. A quick Google search usually yields results. This time, I'm stumped! I scored this antique bamboo plate rack on Facebook Marketplace and I cannot for the life of me find out anything about it. I'm putting out a plea to you because I demand answers!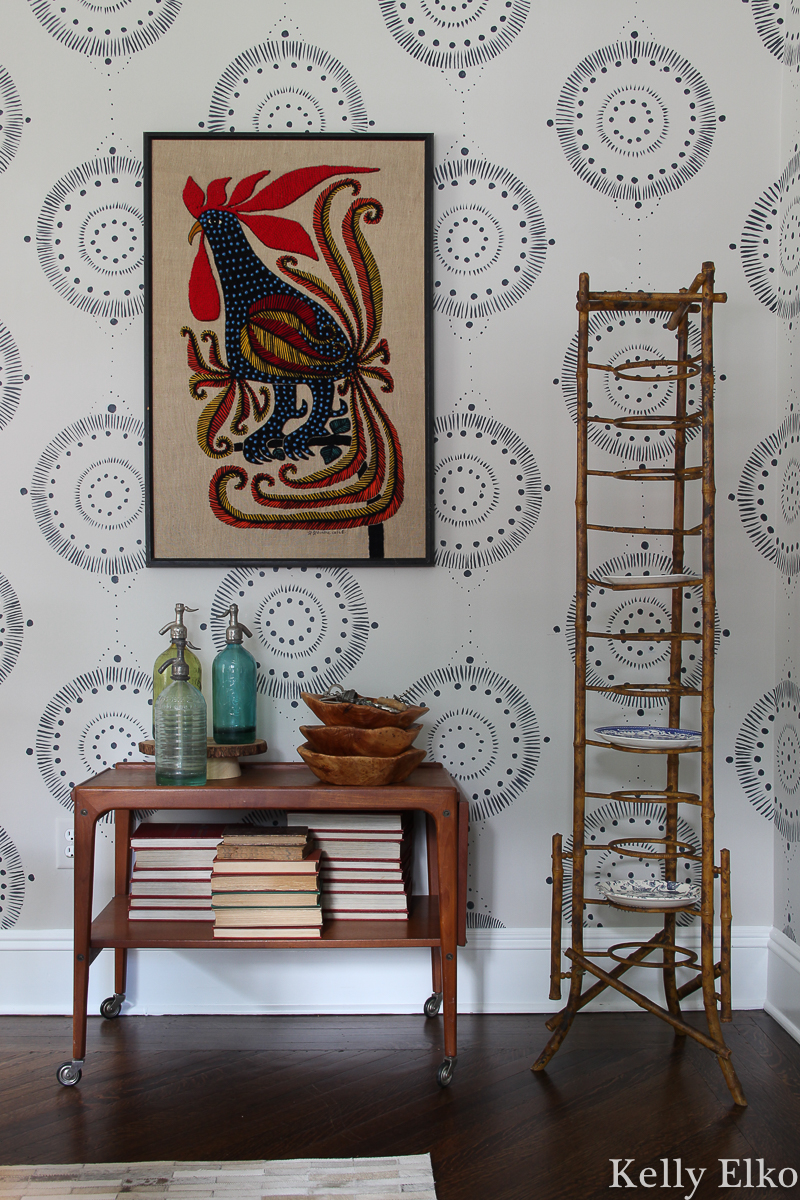 I have a friend who is an antiques appraiser and she told me that most good bamboo was made in Victorian times around the 1890's but she isn't sure if mine is Victorian or 20th century so she guessed it to be circa 1910. Guess how much she told me she would list it for at her antique booth?
$300! Cha-ching!
I'm thinking about selling it because while I love it, I really don't need it and it would be nice to make some money to fund my thrifting habit.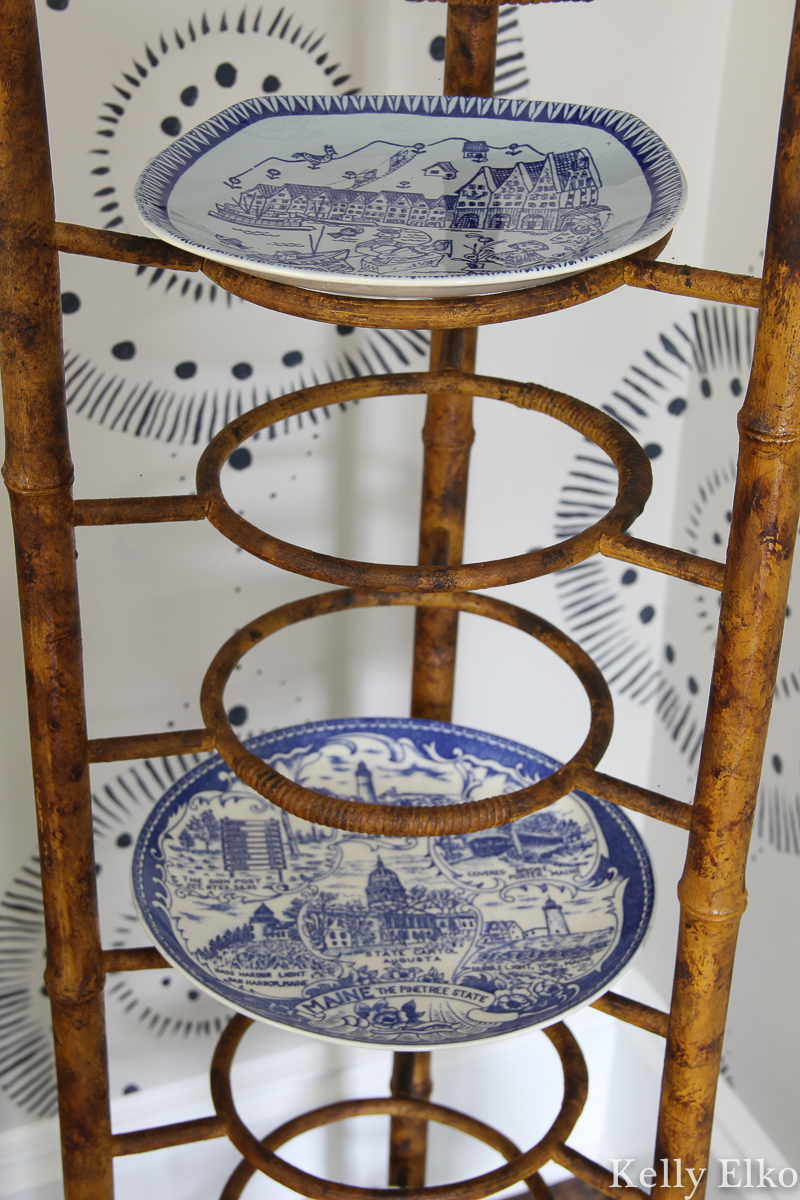 It's so unique and would be the perfect addition to any plate collectors home because my sad little assortment doesn't do it justice!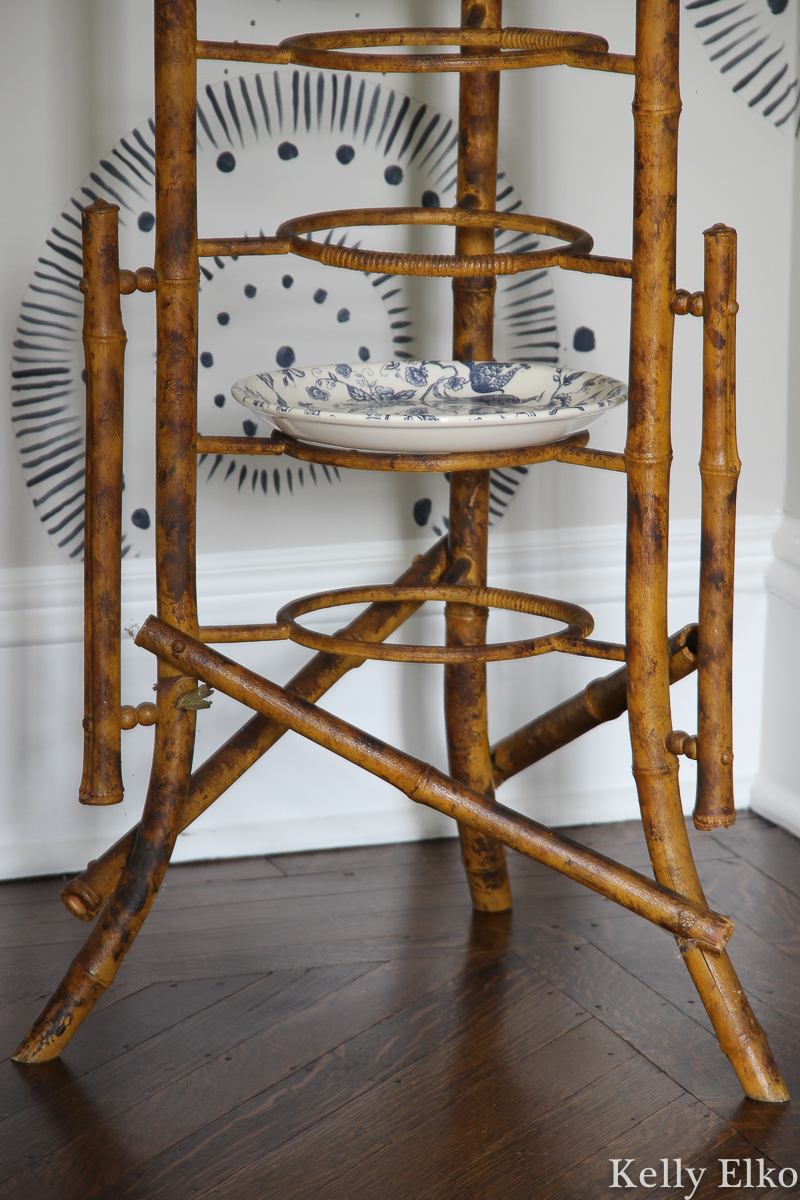 Sadly, my dream of finding out I own a priceless antique on Antiques Roadshow won't be coming true but I would like to know more so if you have any information on this bamboo plate rack, please let me know!
P.S. The rooster art is vintage crewel work from Chile and the Danish bar cart was a $5 thrift store find!
P.P.S. This area got a whole new look the other day thanks to another amazing find so I really do think I need to sell the plate rack!
Have you ever found something so unique that you can't find any information about it?