New Dining Room Table and Vintage Chairs
Tired of trying to cram friends and family around my dining table, I've been on the hunt for something bigger. It's taken me a long time to find something that I absolutely love that is also high quality. But find it I did and I'm thrilled with my Article dining table. The icing on the cake was scoring this set of six Danish modern chairs that I got for FREE (insert me high fiving you)!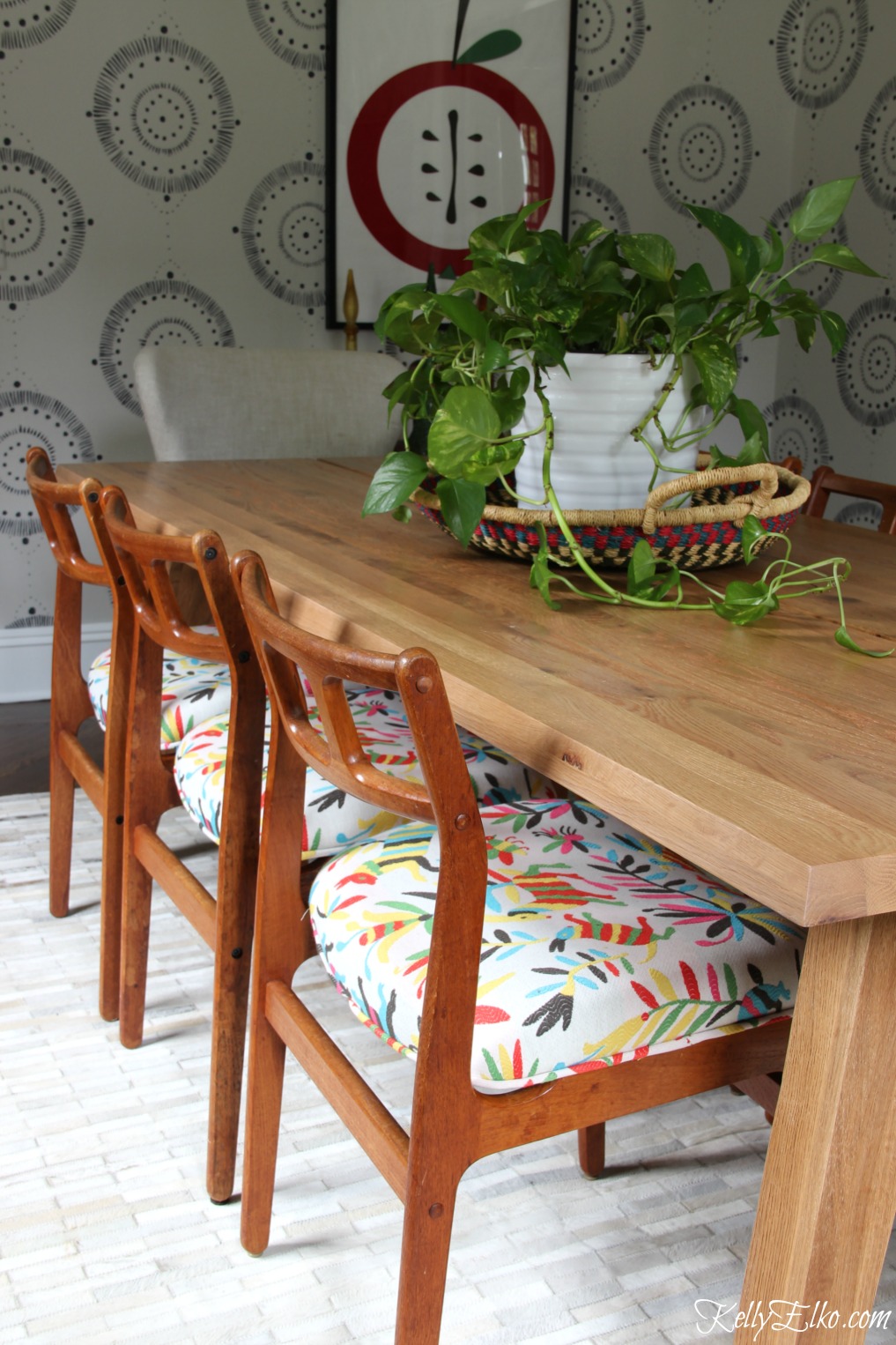 You know how much I love Article (I have two sofas and a huge leather ottoman from them), but they sell more than just upholstered pieces. When I saw the Madera table on their website, I knew we had to team up once again and so I sold my old table (read my tips on how to buy and sell in Facebook groups here).
You can see what my dining room looked like before HERE.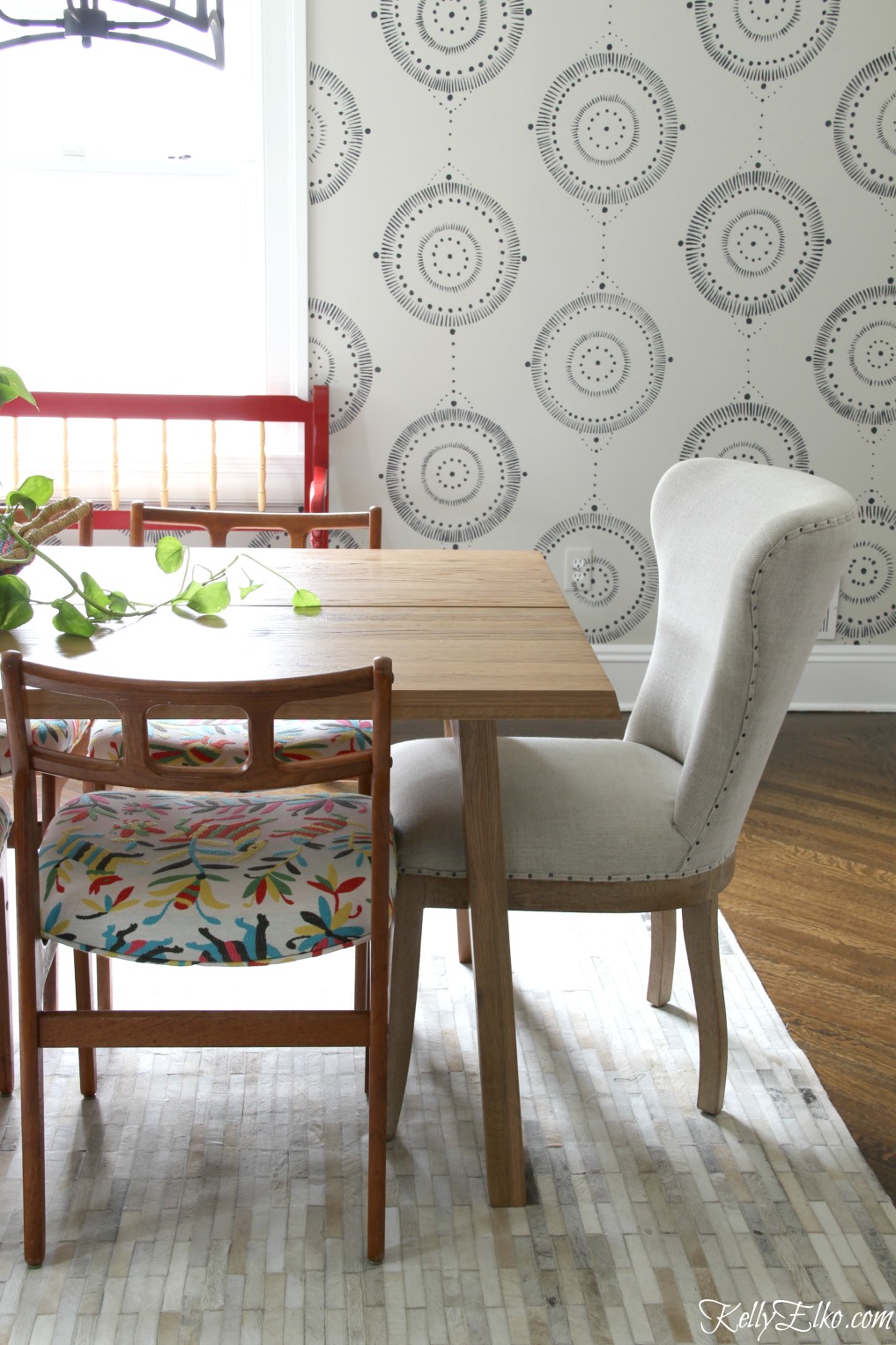 My friend didn't want the chairs anymore so I happily took them off her hands. They were in sorry shape but I reupholstered them in this colorful otomi fabric and I couldn't be happier with how they turned out. The best part is that they are the perfect, smaller size to easily fit around the table.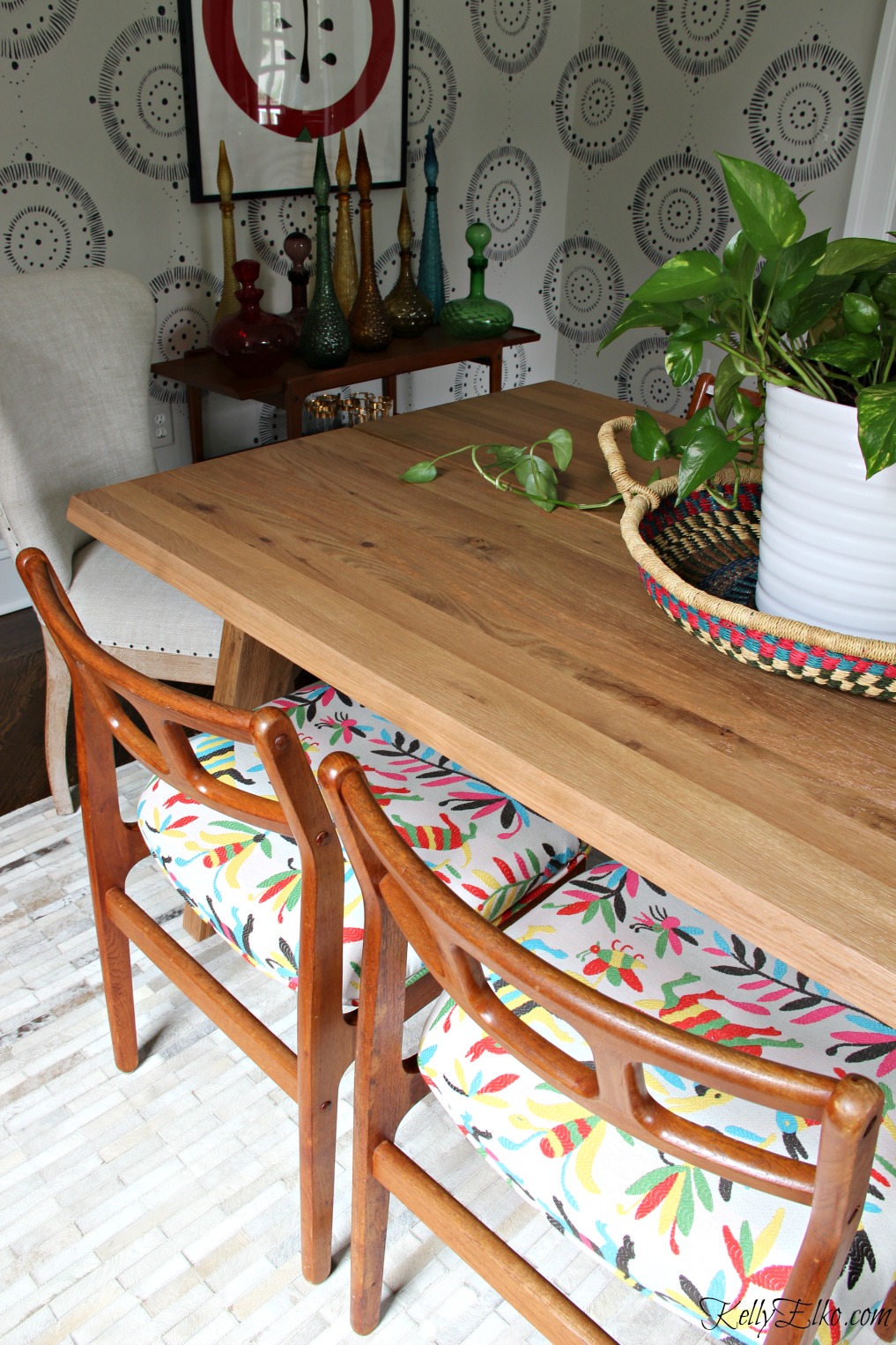 I love everything about this Madera table including the light oak color (it also comes in a darker color called Smoke) and the gap that runs down the center of the table plus it's solid wood.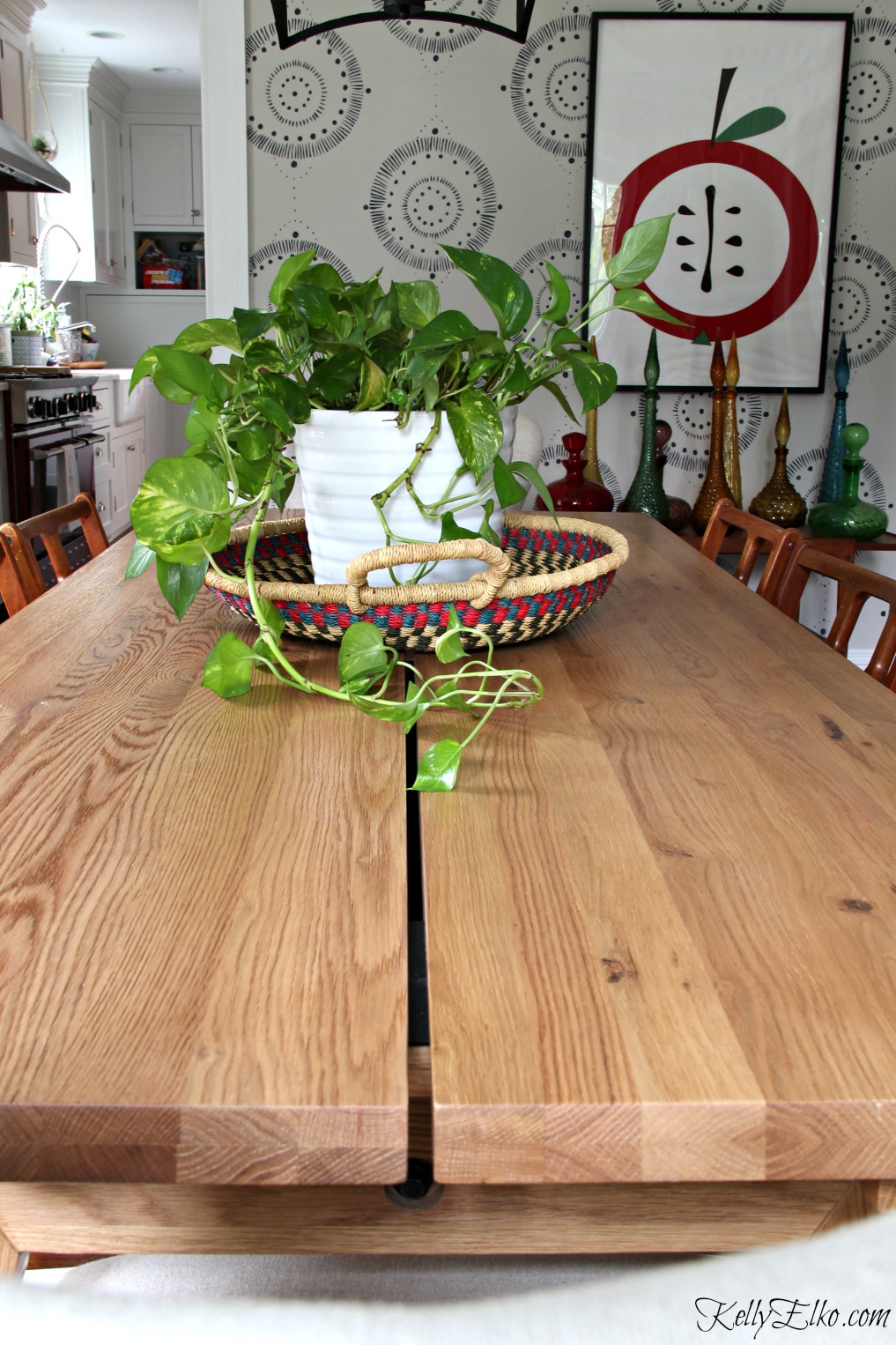 The best part is that the table is extendable. It can go from 86″ without leaves to 125″ with. The leaves attach to the end of the table so there is no ugly seam in the middle.
Now I don't have to break out my little folding card table when company comes because now I can seat 12 people!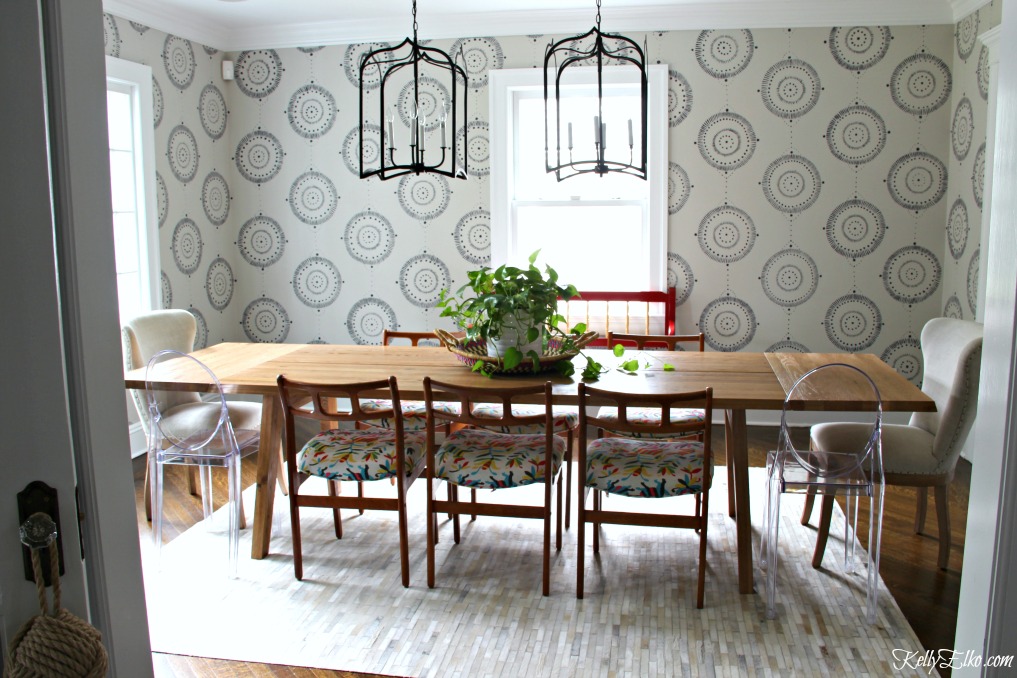 I love that the wood planks in the extensions run horizontally in contrast to the main part of the table where the wood grain runs vertically and they are so easy to pop on and off.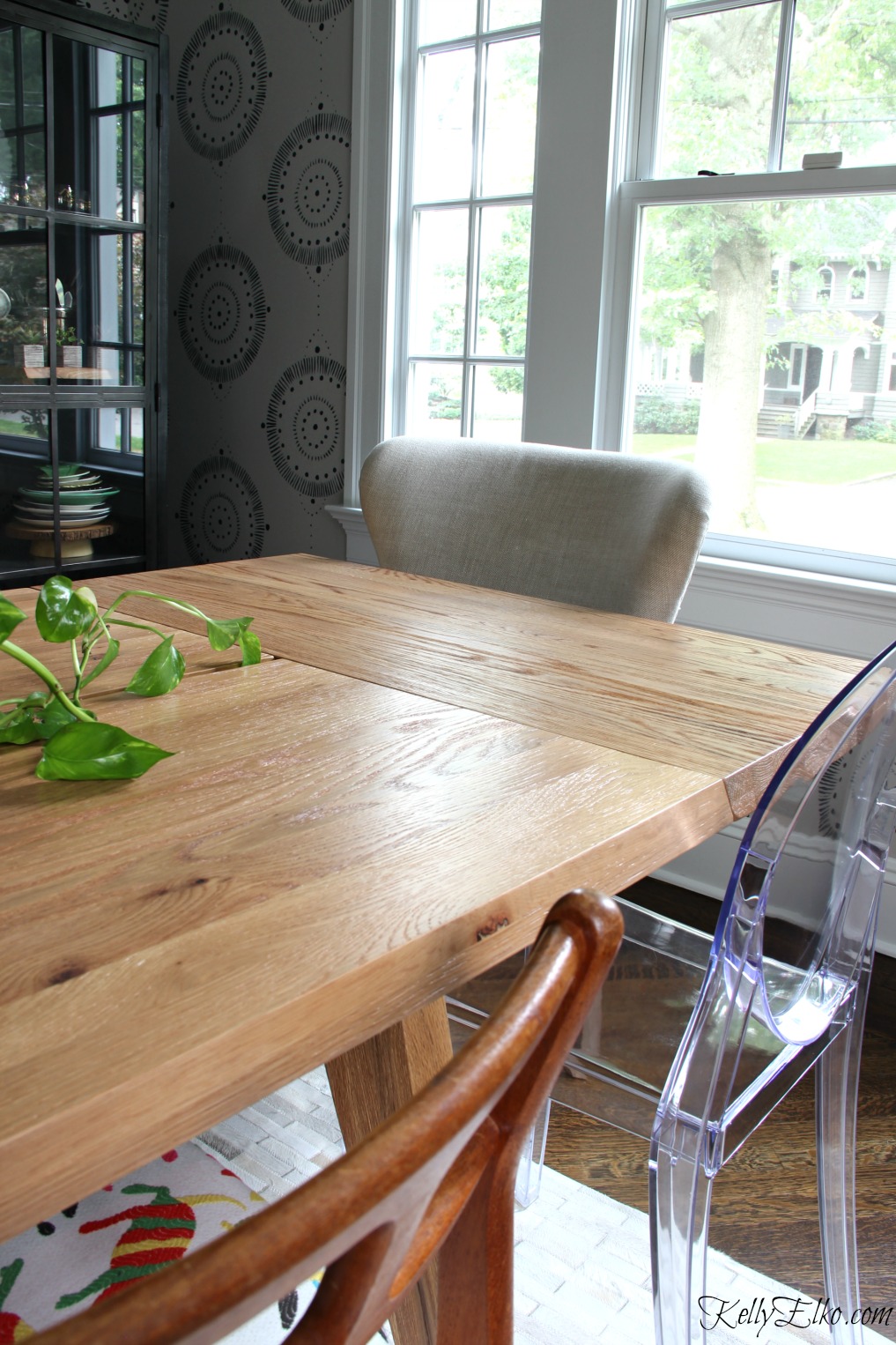 Article has a $49 flat rate shipping fee (no matter how much you order) or you can pay a little extra to have in room delivery which includes set up. I recommend in room delivery because the table is heavy and it took two men about an hour to put it together.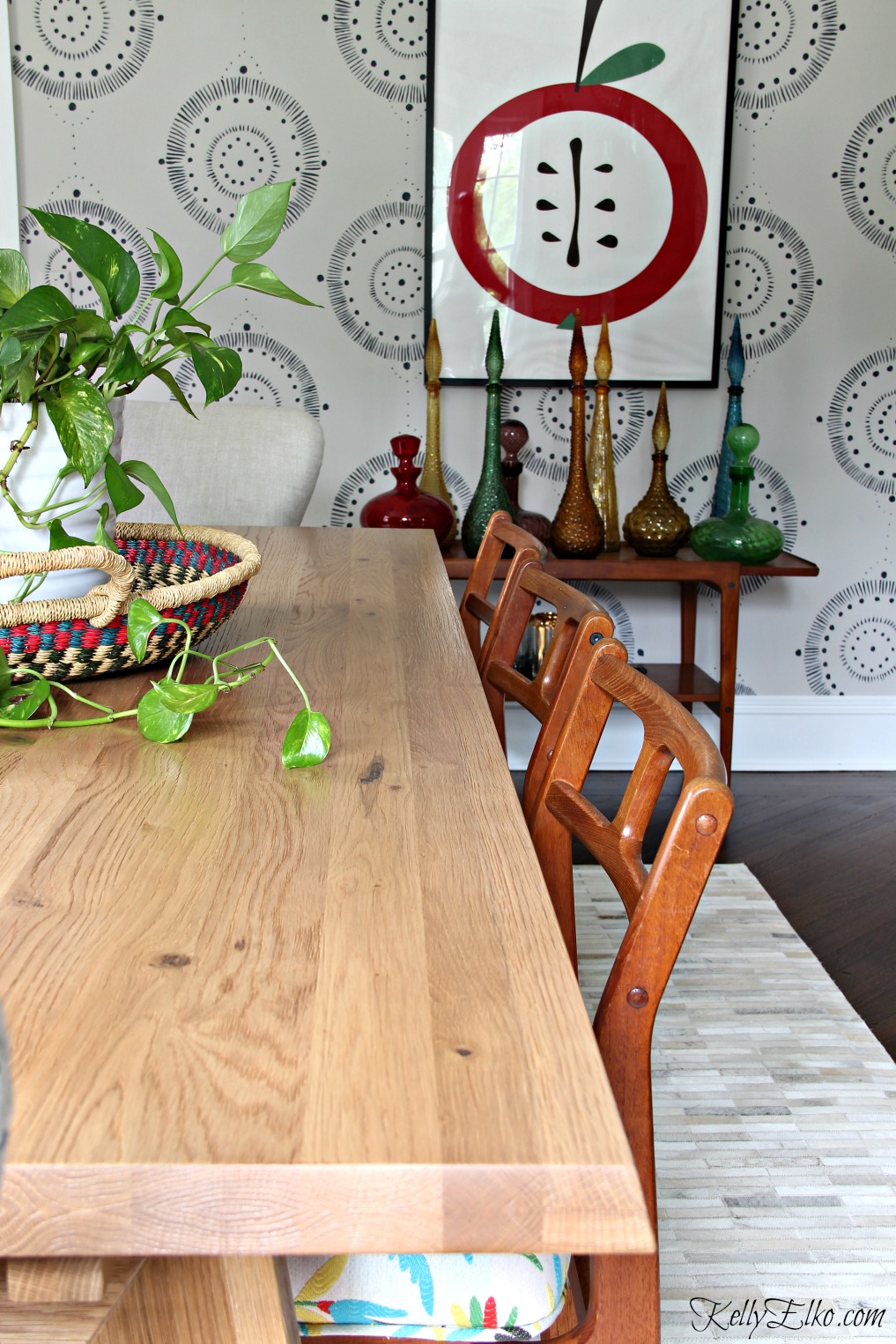 I'm ready for company and can't wait for the holidays when I'll have lots of people gathered around this table.
Take my full home tour HERE.
P.S. If you are interested in ordering anything from Article, they have a 30 day money back guarantee which helps take the fear out of buying furniture online. Just be sure to save your packaging and they will pick up the furniture (minus delivery and pick up charges).