My Cupid Float drink recipe is a hit with adults and kids. Make this delicious drink for your Valentine's Day party! If you're for a fun and festive pink drink idea that will wow, this festive drink is for you.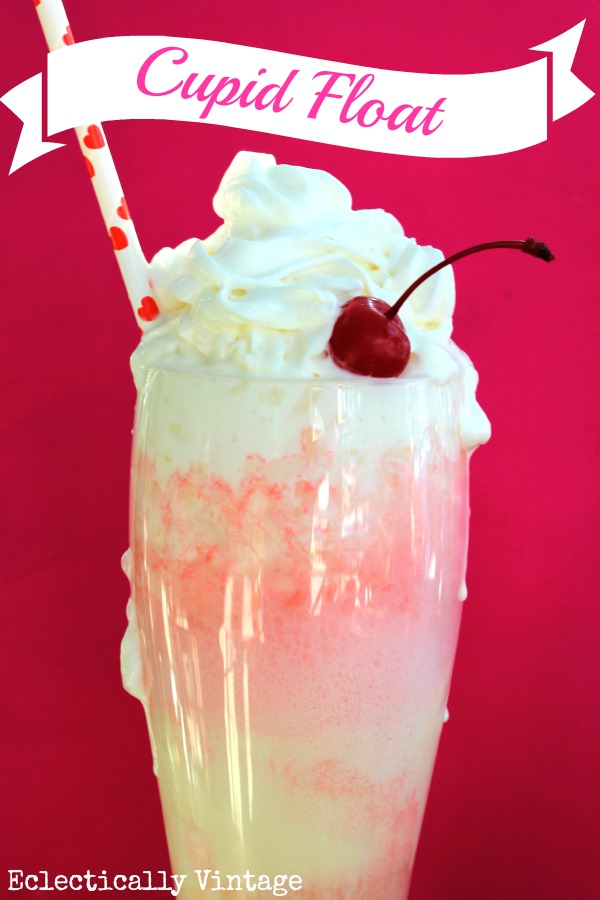 Once upon a time (last year), I wrote about my daughters' annual Valentine's Day party and our Cupid Float.
As I was rushing to feed a dozen hungry 12 year old girls, I snapped a pic.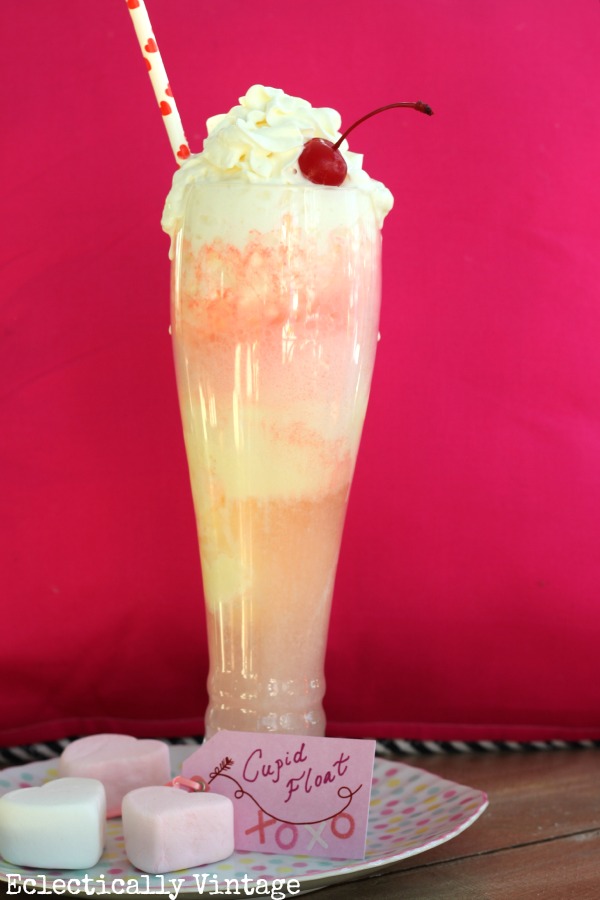 That picture looks like one of those horrible paparazzi shots when they catch the star in her bathing suit and she doesn't know anybody is watching.
In other words, a not so pretty picture …
but one that's been pinned over 33,000 times!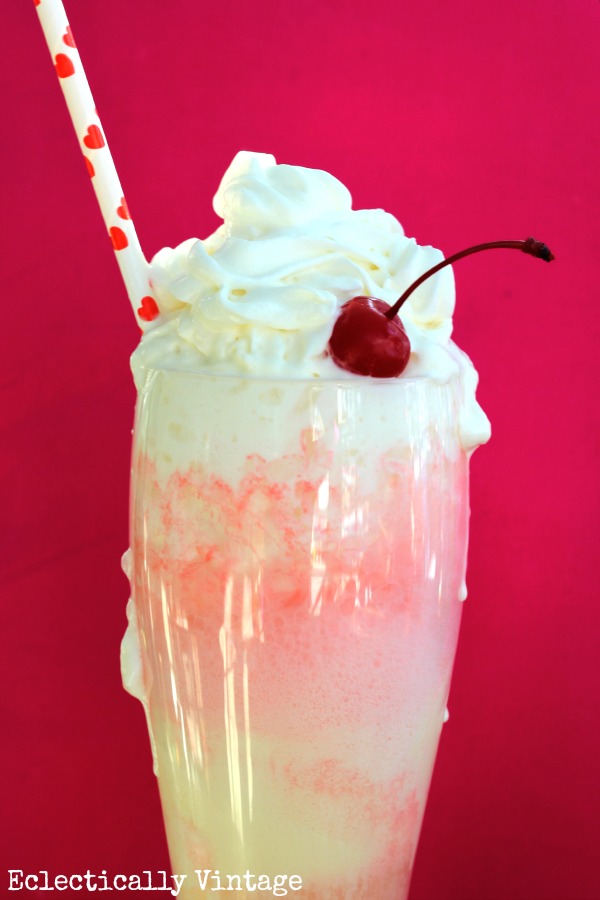 So the Cupid Float drove itself to the mall, marched into Glamour Shots, and demanded a session pronto.
She sat down for hair and makeup and tried on every single outfit (even a few feathery pink boas).
Doesn't she look ravishing?
And she's ready for her close up.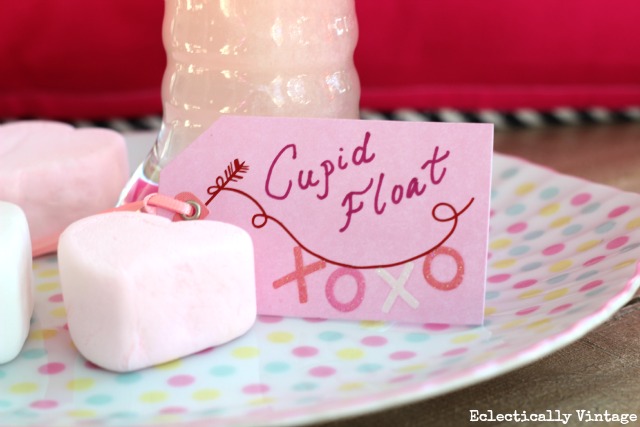 Ingredients
2-3 scoops French vanilla ice cream
Cherry 7-Up
Whipped cream
Maraschino cherry
Instructions
Scoop ice cream into a tall glass
Slowly pour 7-Up over ice cream
Swirl whipped cream on top
Top with maraschino cherry
https://www.kellyelko.com/cupid-float-valentine-drink/
Make sure to print this fun FREE Valentine Printable for the one you love.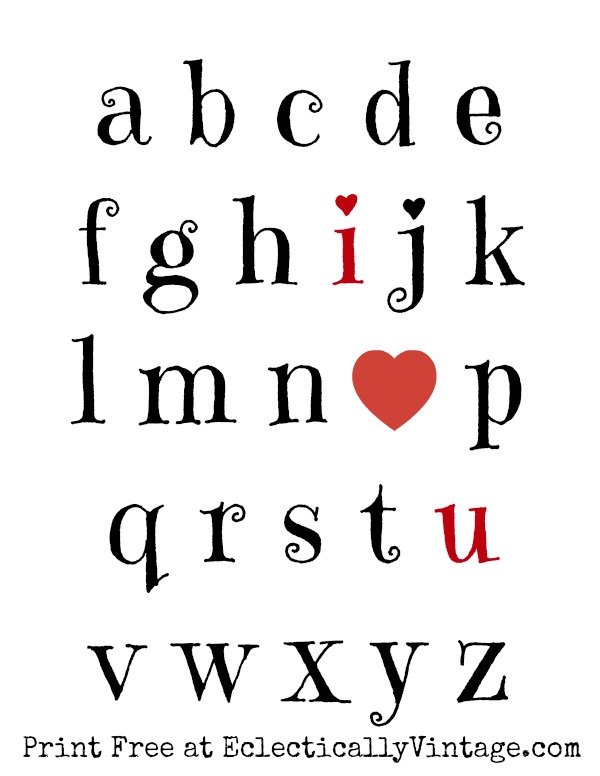 She's definitely the life of every party now.
I heard she got herself an agent and is moving to Hollywood all thanks to her maraschino cherry on top makeover.
Check out more of my Valentine crafts, decorating and party ideas here.