I'm super excited to share my latest creation! My Christmas ornament Valentine heart screen is a combo of some of my favorite things … Christmas, vintage ornaments and a one of a kind decoration! The best part is that it's not permanent so when I'm done admiring my colorful Valentine heart, I can pack away the ornaments until next Christmas. I'm sharing my tips on how to create your own ornament heart.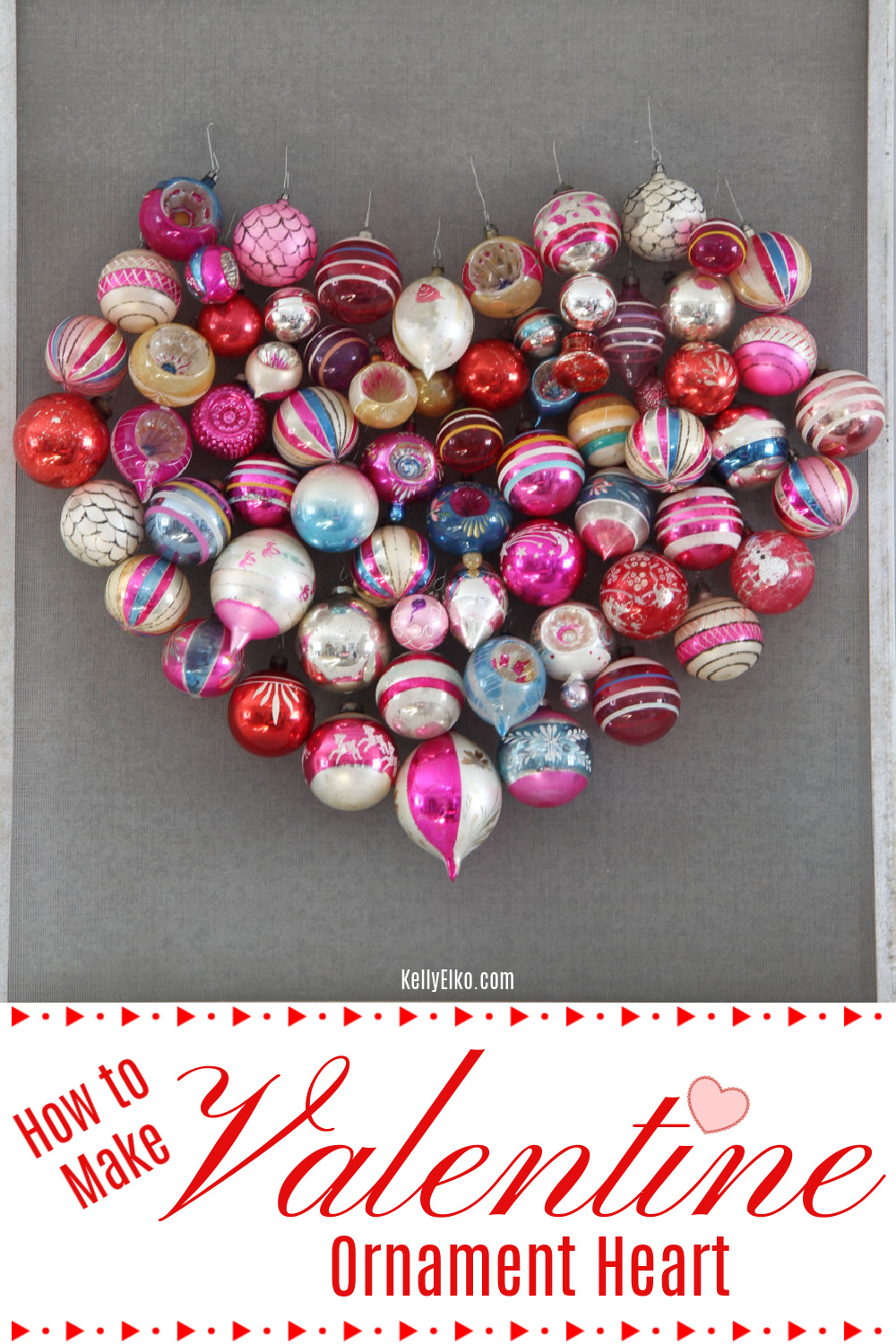 Who said Christmas ornaments are just for Christmas? To know me is to know I have a weakness for vintage ornaments so when I had to pack them away, I was a bit sad. I started thinking there must be a way to use I found this old screen at an estate sale years ago with the idea to make an ornament Christmas tree. Years went by, and that ornament Christmas tree never happened but I still had the screen sitting in my basement gathering dust.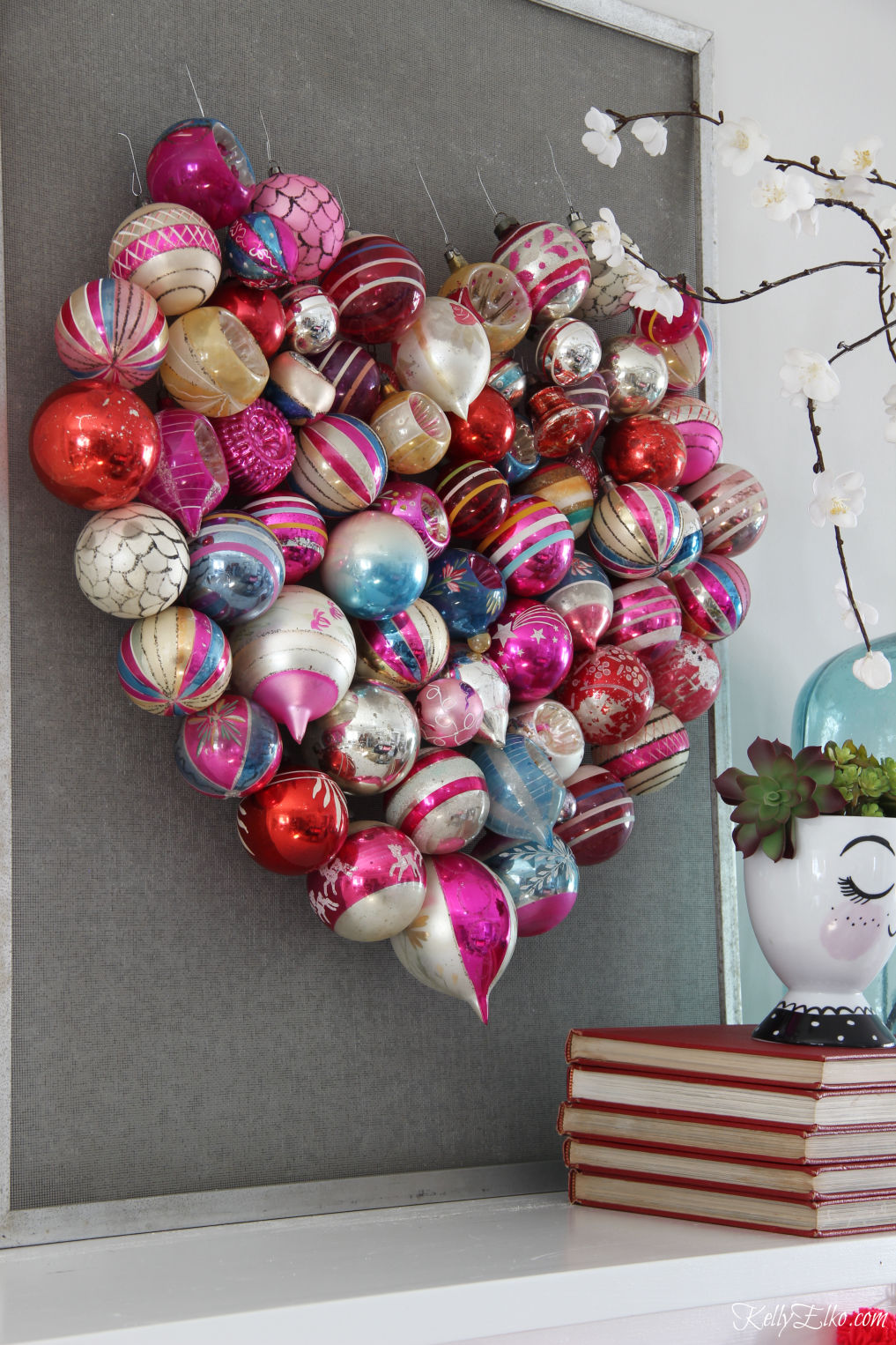 P.S. If you need a festive Valentine drink that everyone will love don't miss my …
post contains affiliate links 
Shop the Look – click the pics below


How to Make a Christmas Ornament Valentine Heart Screen
Gather your favorite ornaments (I chose only ornaments with pink, red and silver)
Start with the top center ornament
Add a second ornament centered where you want the bottom of the heart to end
Fill in the rest of the outline of the heart (see photo below)
Starting from the bottom outline, keep adding ornaments
As you get near the top, you will have to lift the upper outline ornaments to fit the lower ornaments underneath
Fill in any gaps with smaller ornaments
Note: if you don't have an old screen, you can find new screens here.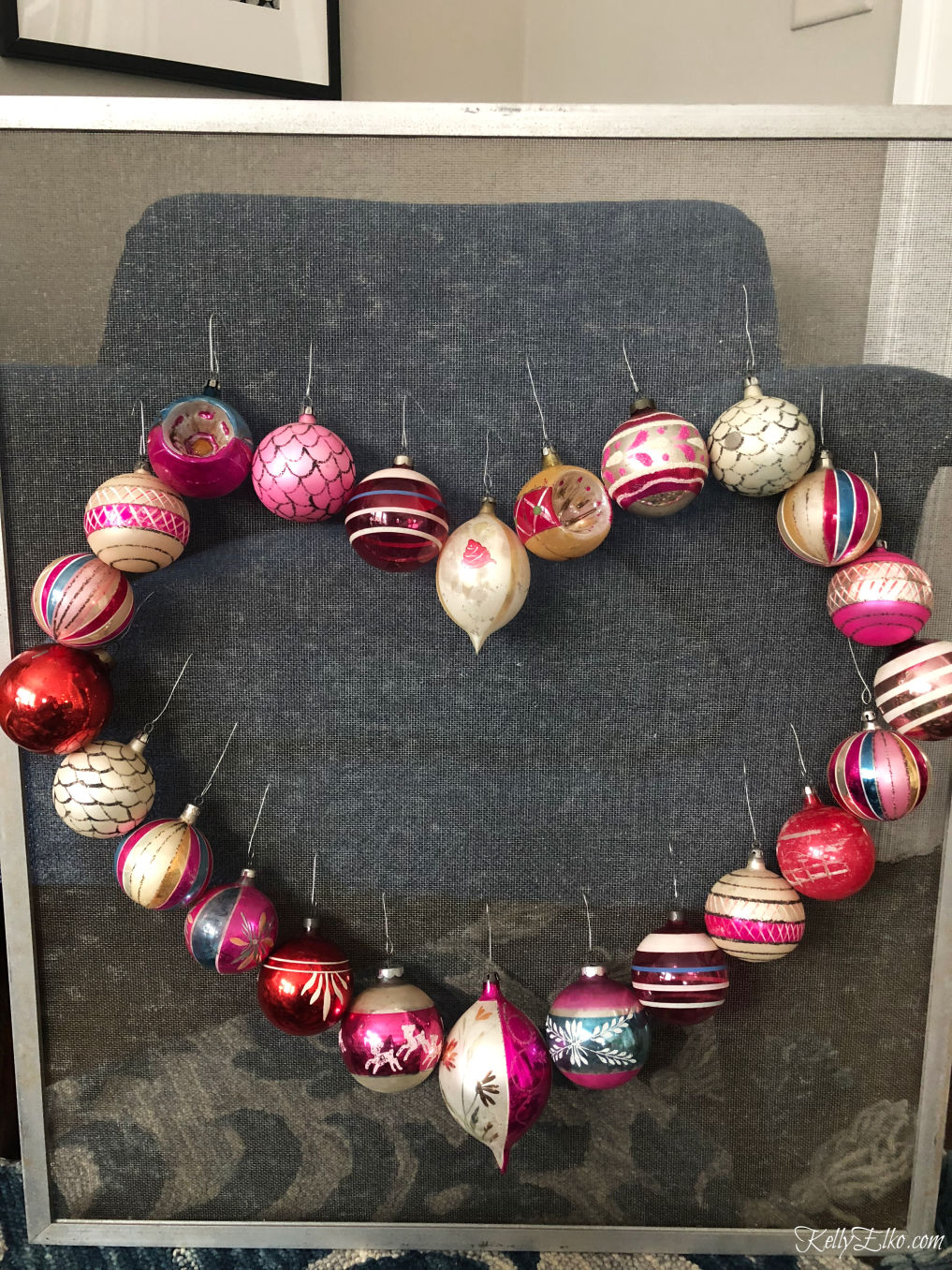 This ornament heart makes my heart go pitter patter.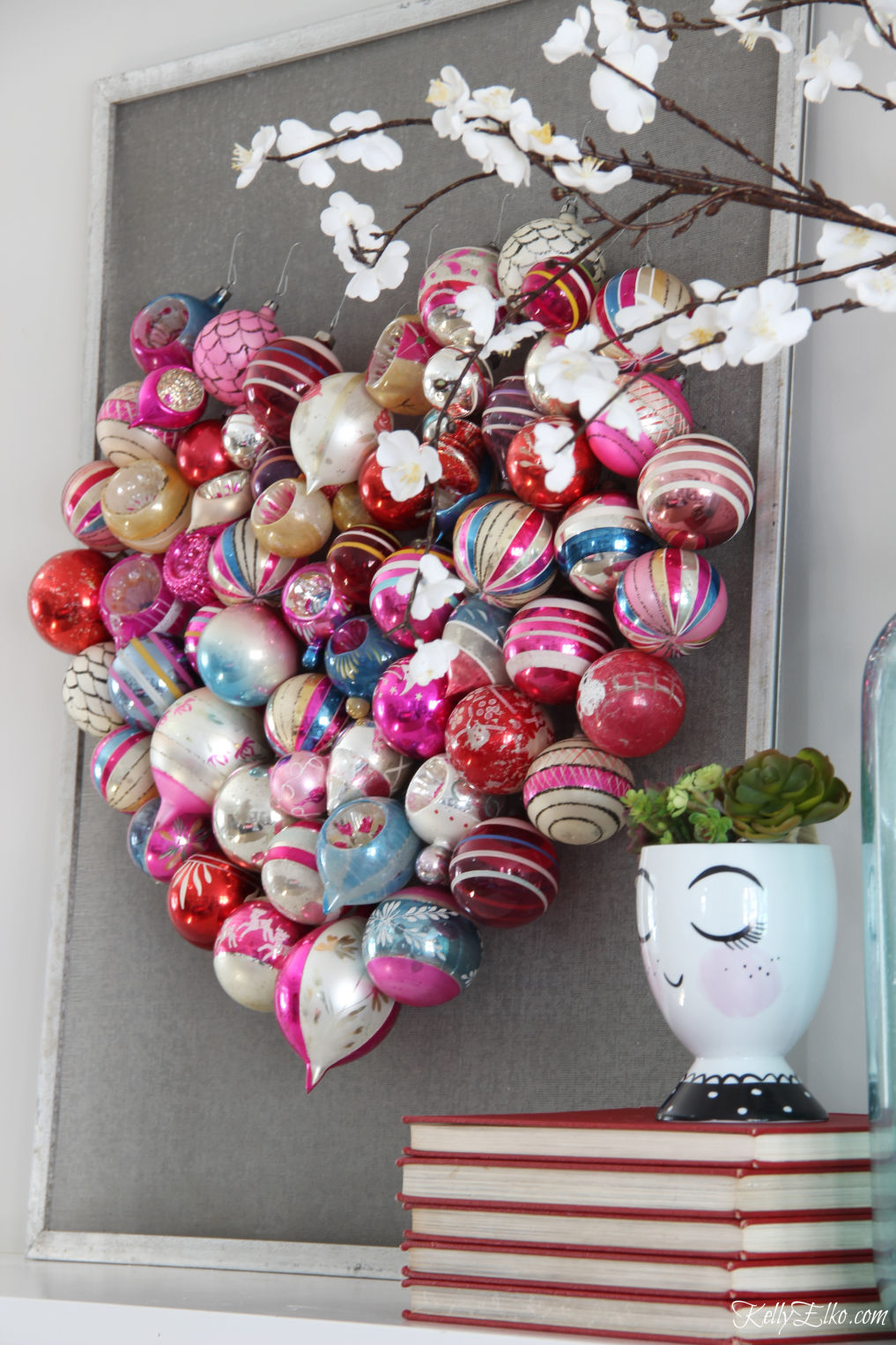 It deserves all the heart eyes emojis!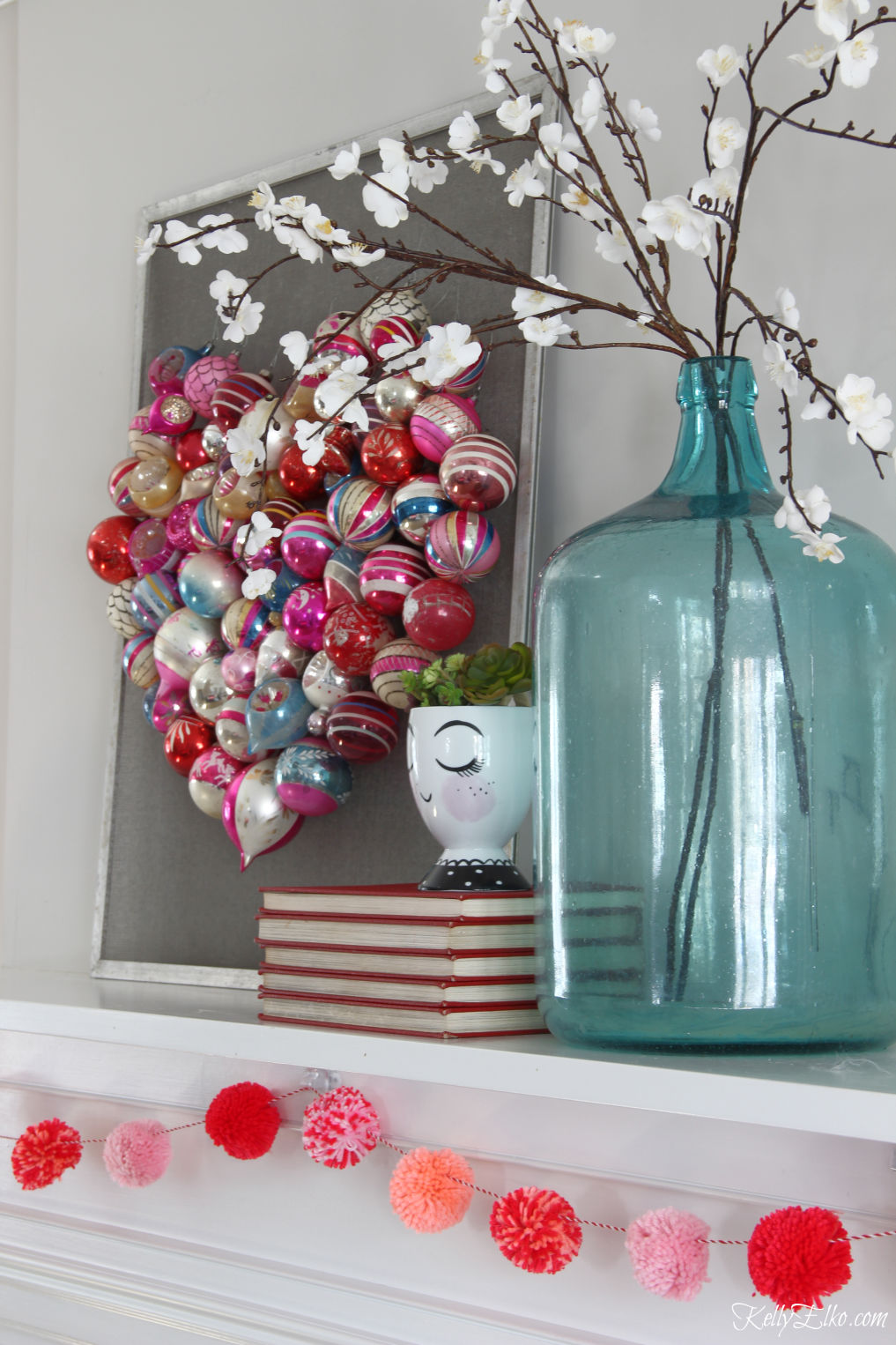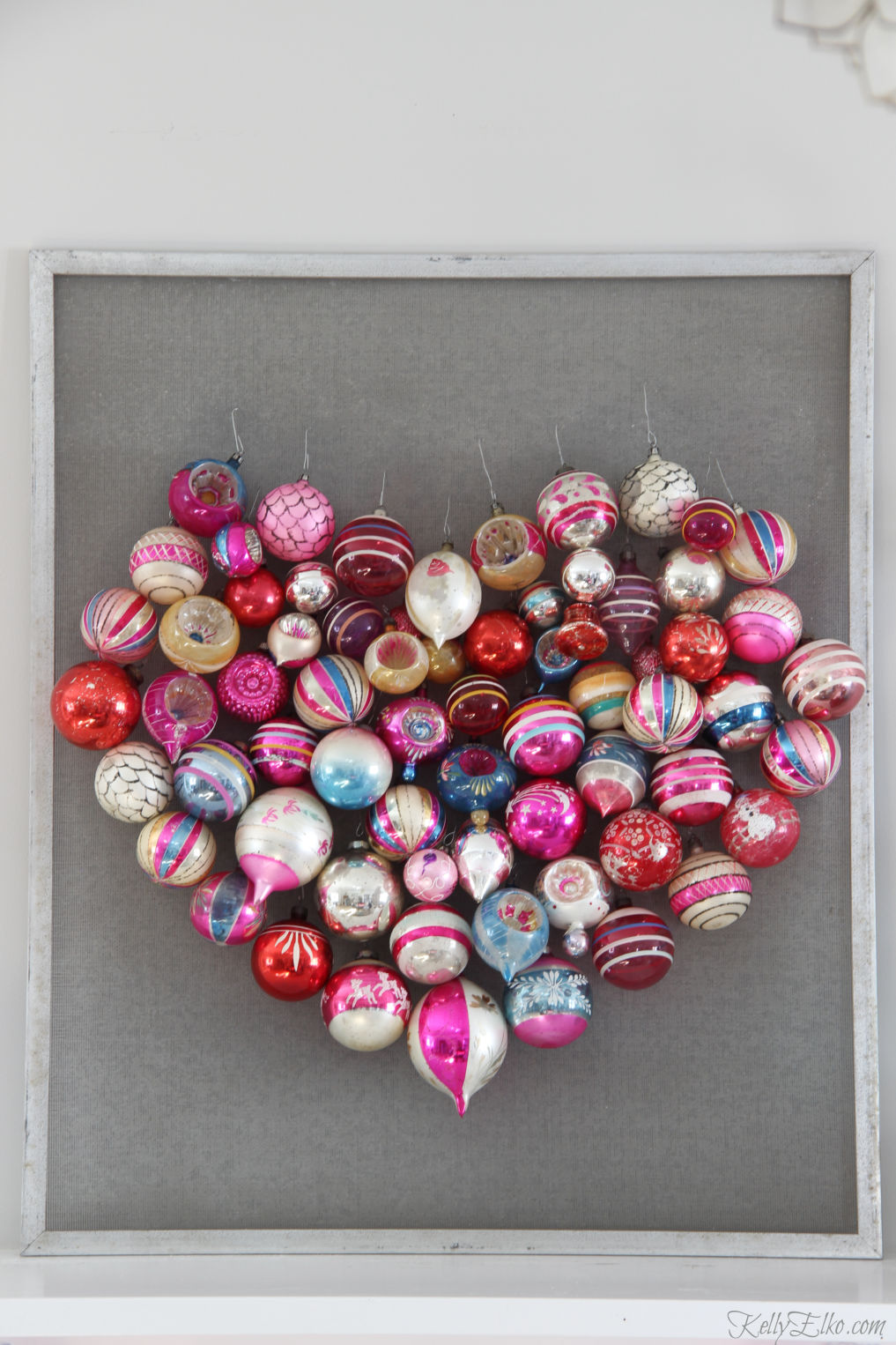 Old ornaments and pom pom garland makes everything better and my spring mantel is making these cold winter months more bearable.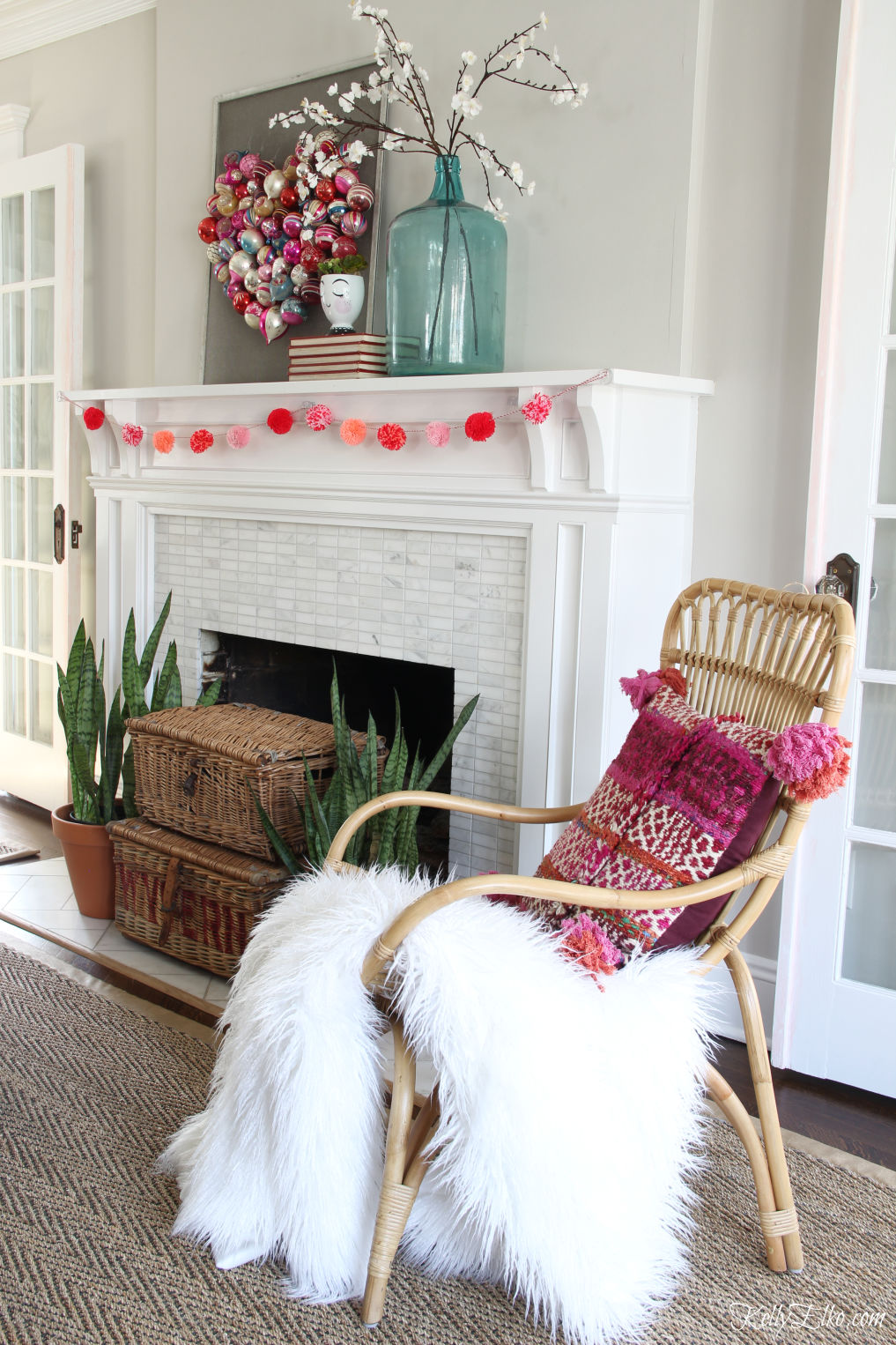 Quick, run down to your basement or up into your attic and gather up all of your ornaments and if you make one, please email a pic to me – I'd love to see!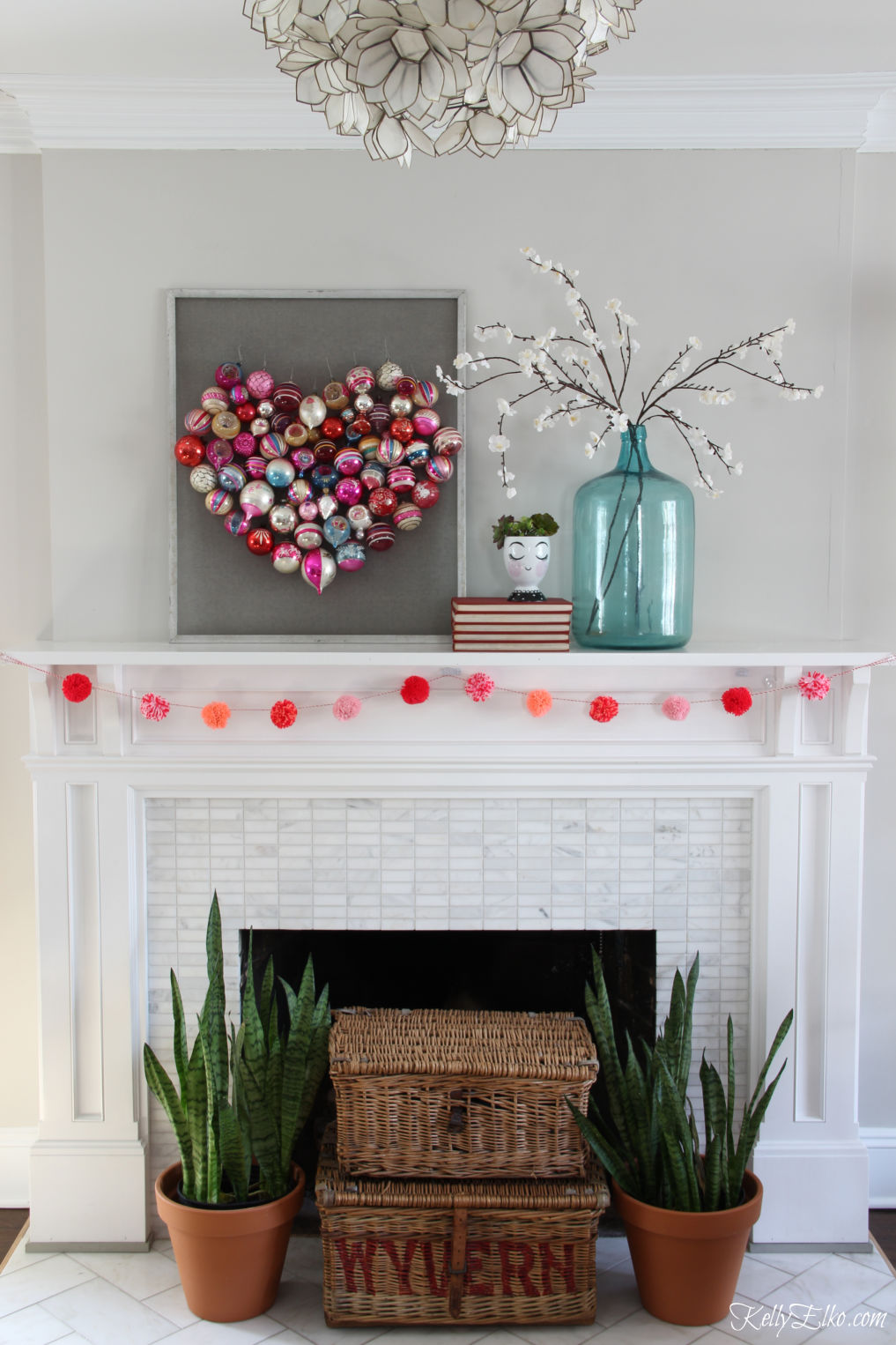 More Valentine Fun …