In honor of all of the New Year's Eve countdowns that will take place across the world tonight, I'm doing a different kind of countdown. I thought it would be fun to look back on the year and share my most popular Instagram photos. It seems that people like old houses and pink … lots and lots of pink! The best part about this countdown is that you don't have to try to hold your eyes open until midnight! Here are my top 10 photos 2019.
Let the countdown begin …
#10 – I stumbled across this tiny New Orleans house on an even tinier street that was so narrow, it was hard for me to get a good photo! Vibrant shades of pink pop against dramatic black paint and I love that they even have a pink flamingo.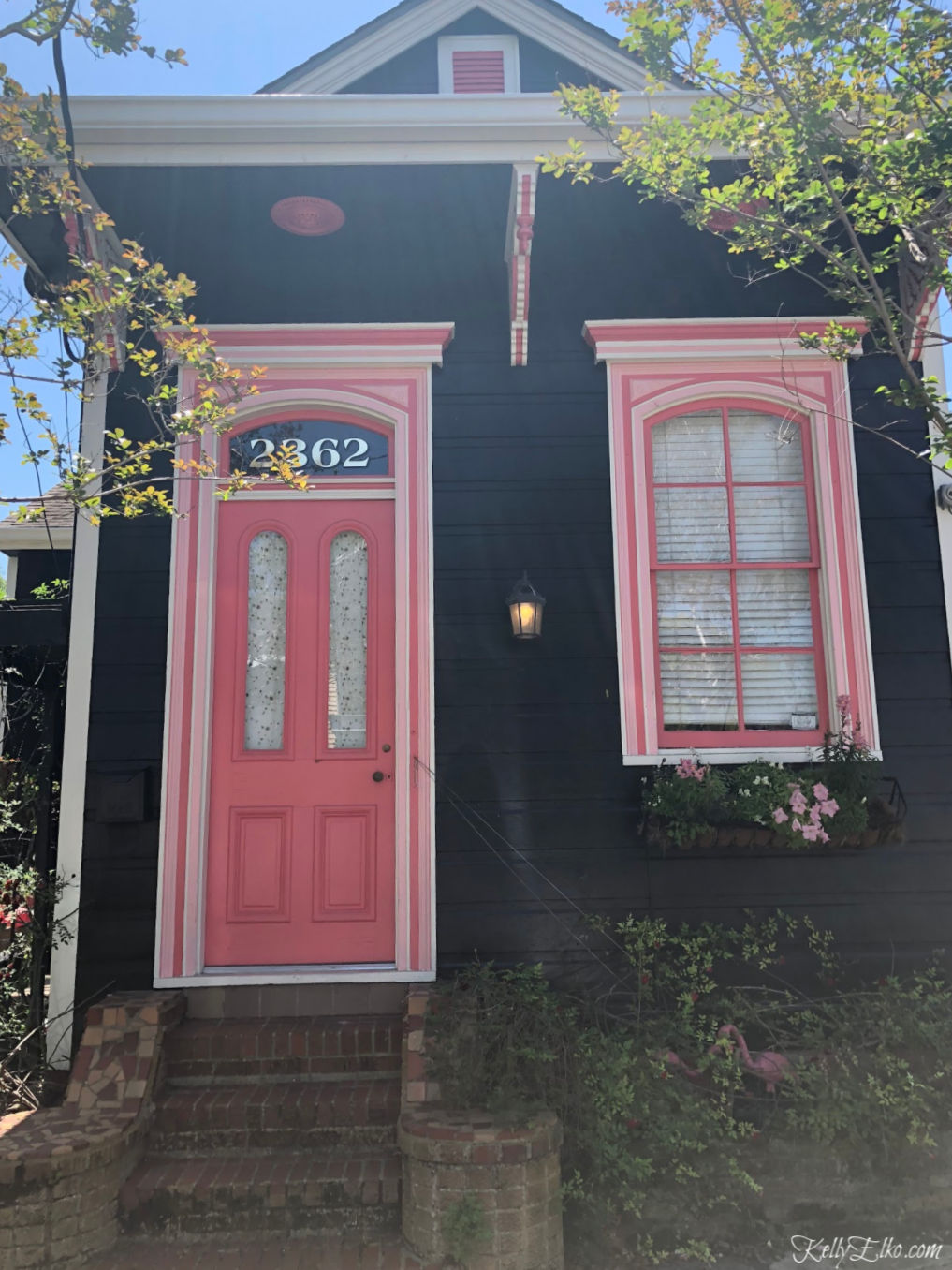 #9 – Speaking of pink, my cherry blossom rivals the ones in Washington, D.C.! We planted this tree 10 years ago when we moved in and it's rewarded us with this dramatic spectacle every spring. Now I'm craving cotton candy!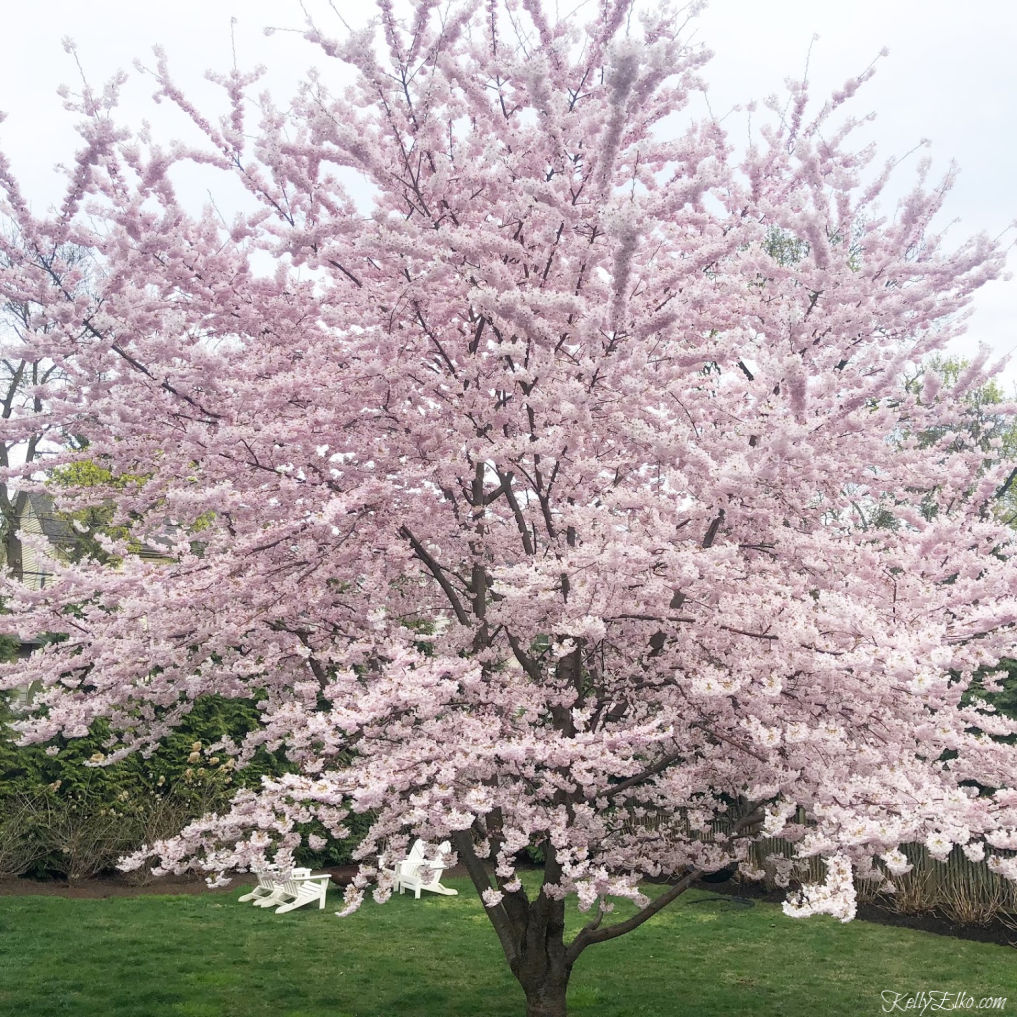 #8 – This is the view out my front door and it's my favorite house on my street, especially when covered in colorful fall leaves. Click here to tour the inside of this Carpenter Gothic home built in 1900.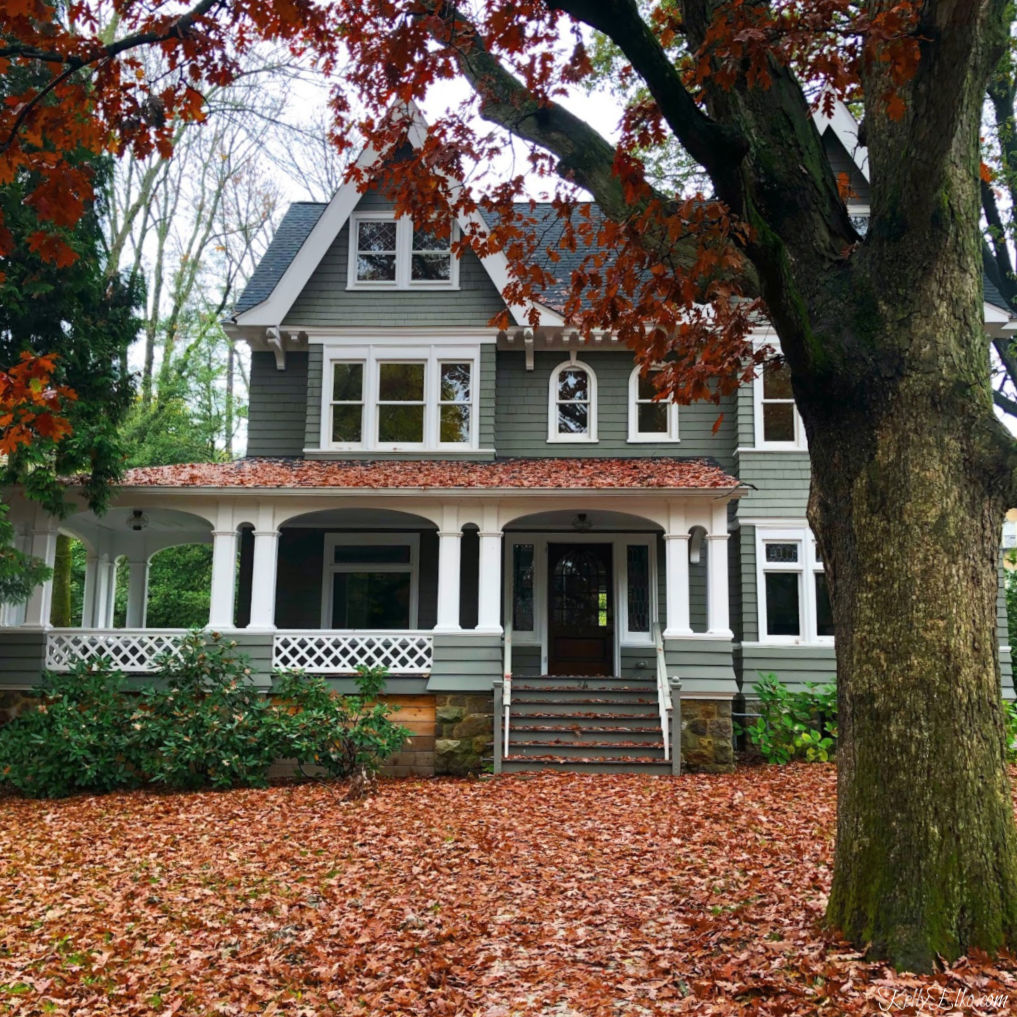 #7 – My Shiny Brite tree is my absolute all time favorite and it's covered in more than 300 vintage ornaments not to mention 1,600 lights!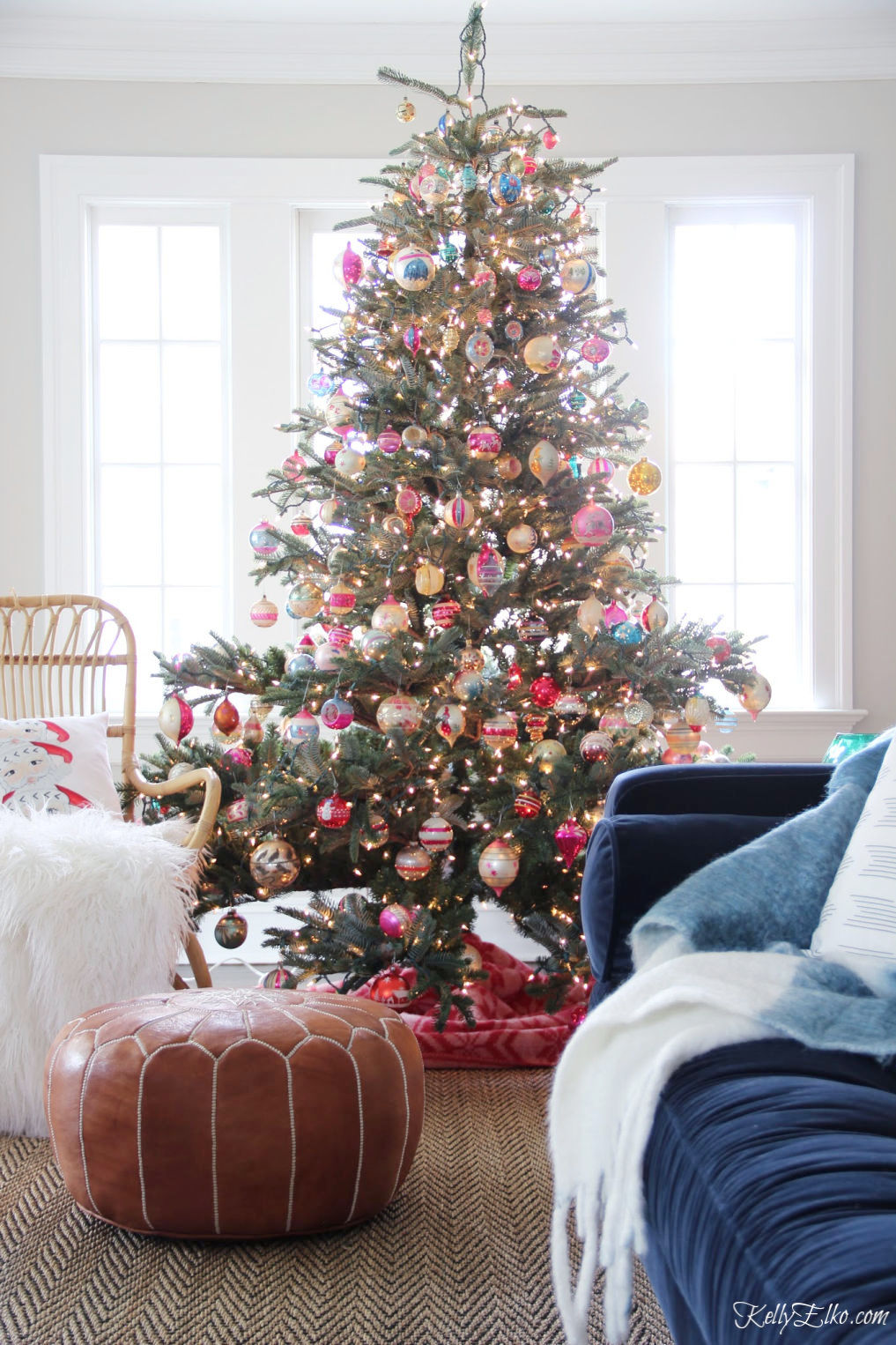 #6 – I'm not sure which people love more … the Christmas chalkboard or Sushi in her scarf! It's been so popular that you can buy the Christmas Chalkboard art here (with or without the little ceramic houses).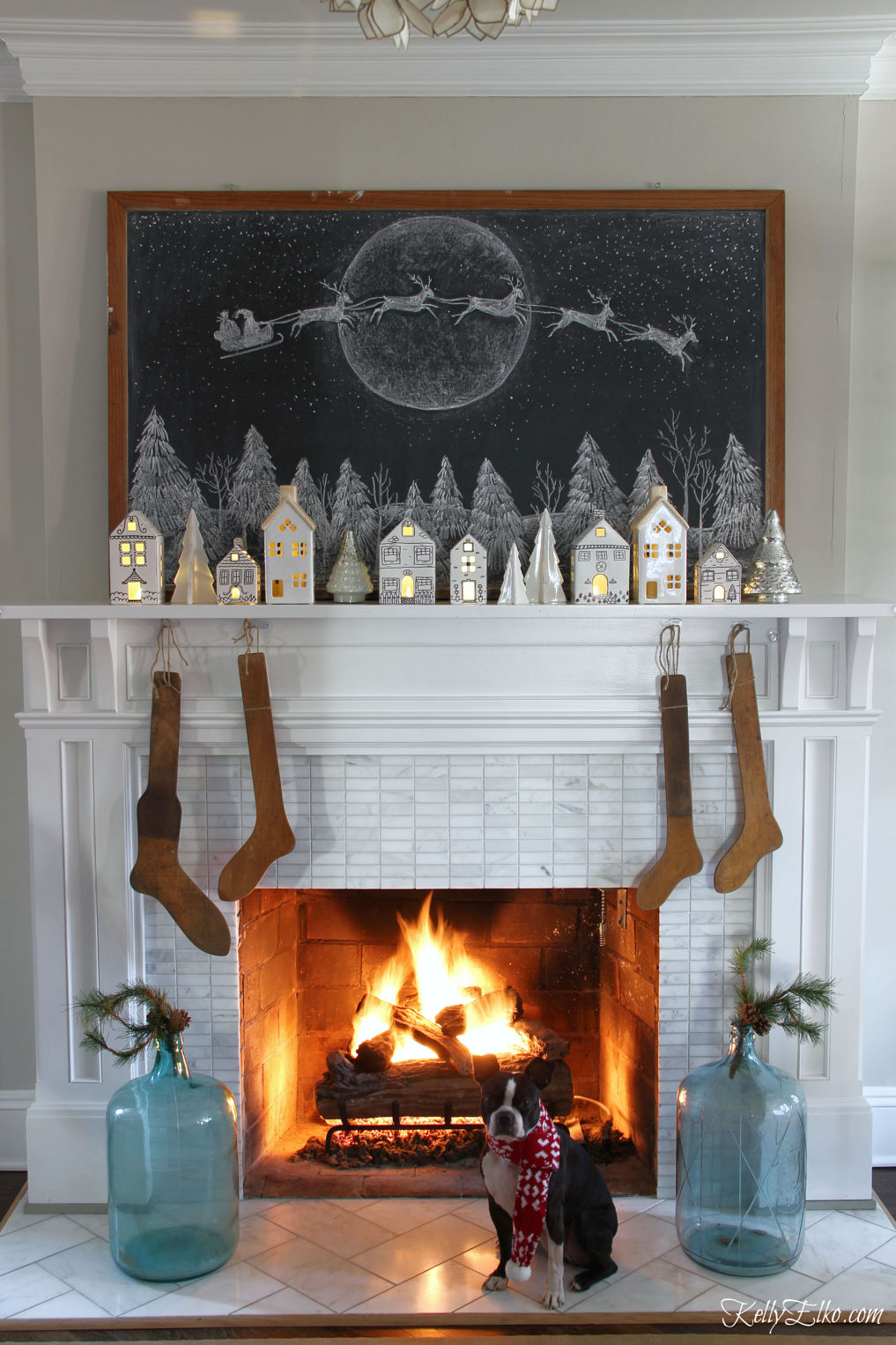 #5 – "It looks like the house from Father of the Bride," is the number one comment I get when I post pics of this house in my town!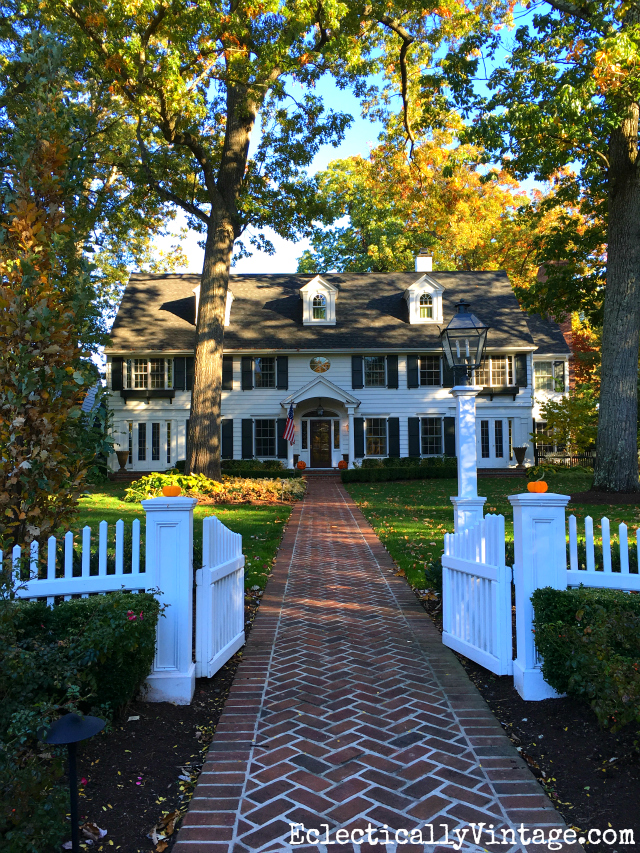 #4 – I couldn't bear to pack away all of my vintage Shiny Brites last year so I made this ornament heart.
See more of it and my spring mantel here.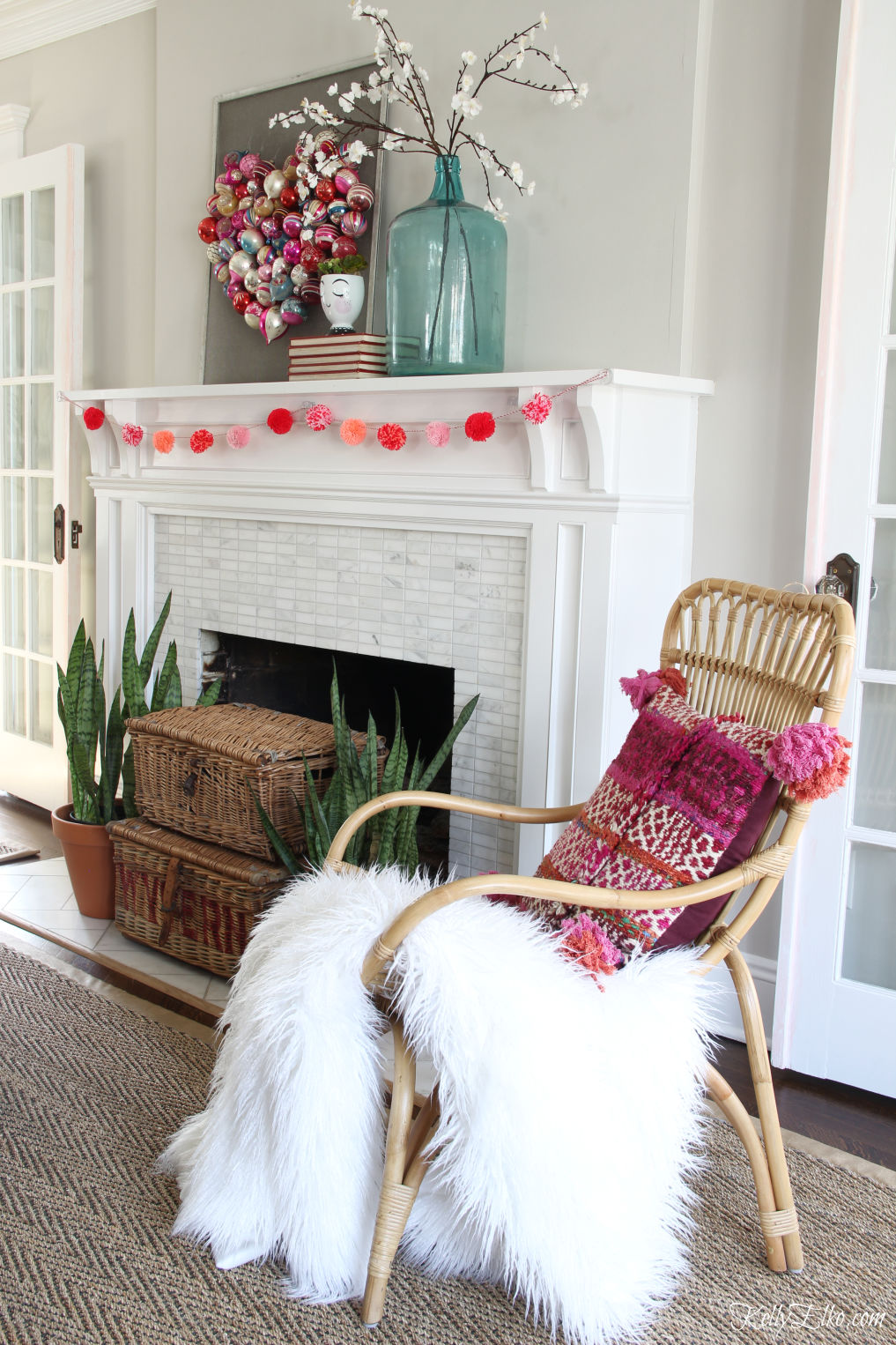 #3 – To know me is to know I live for peony season and since that only lasts a few short weeks, I had this photo framed so I can enjoy peonies all year long!
You can download the free peony bouquet printable here.
If you want to plant your own, don't miss my Peony Growing Tips here.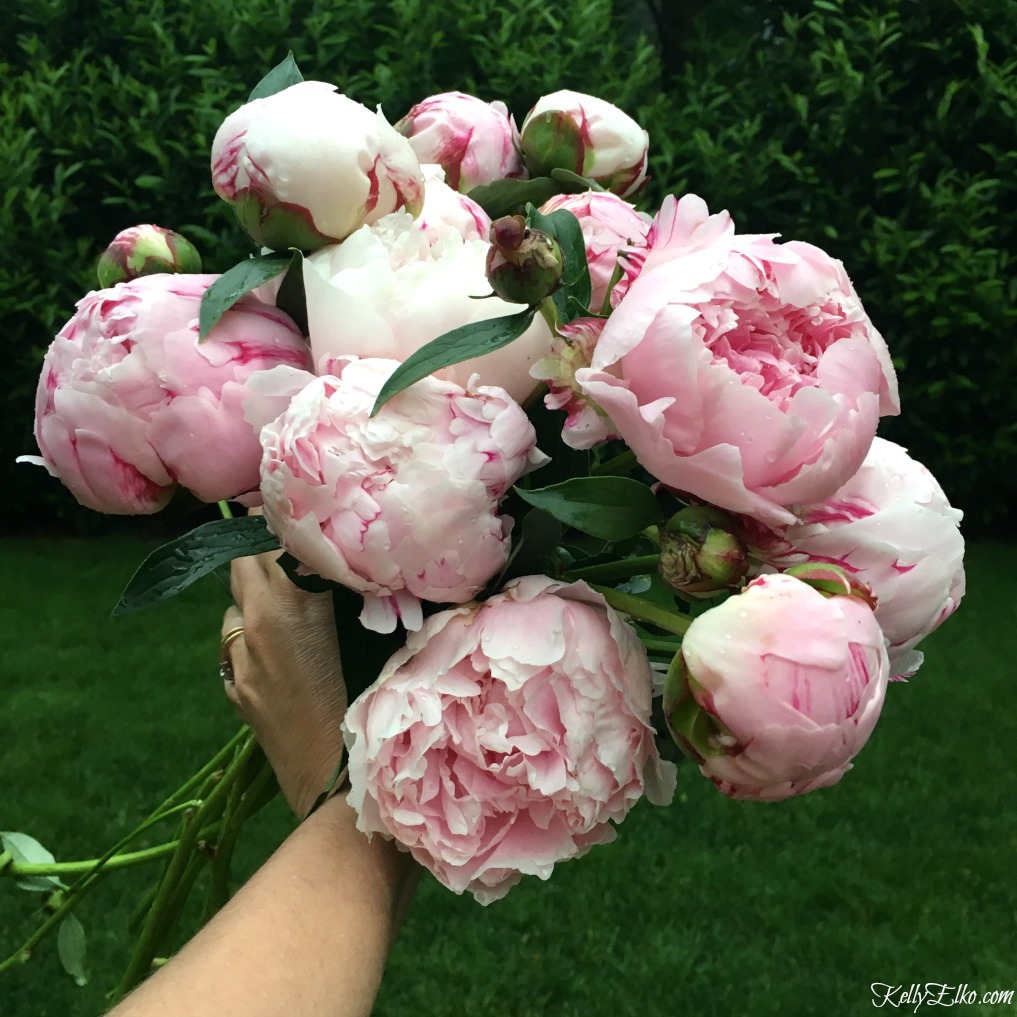 #2 -💙In the 1800s, a dad of the year built this house for his daughter.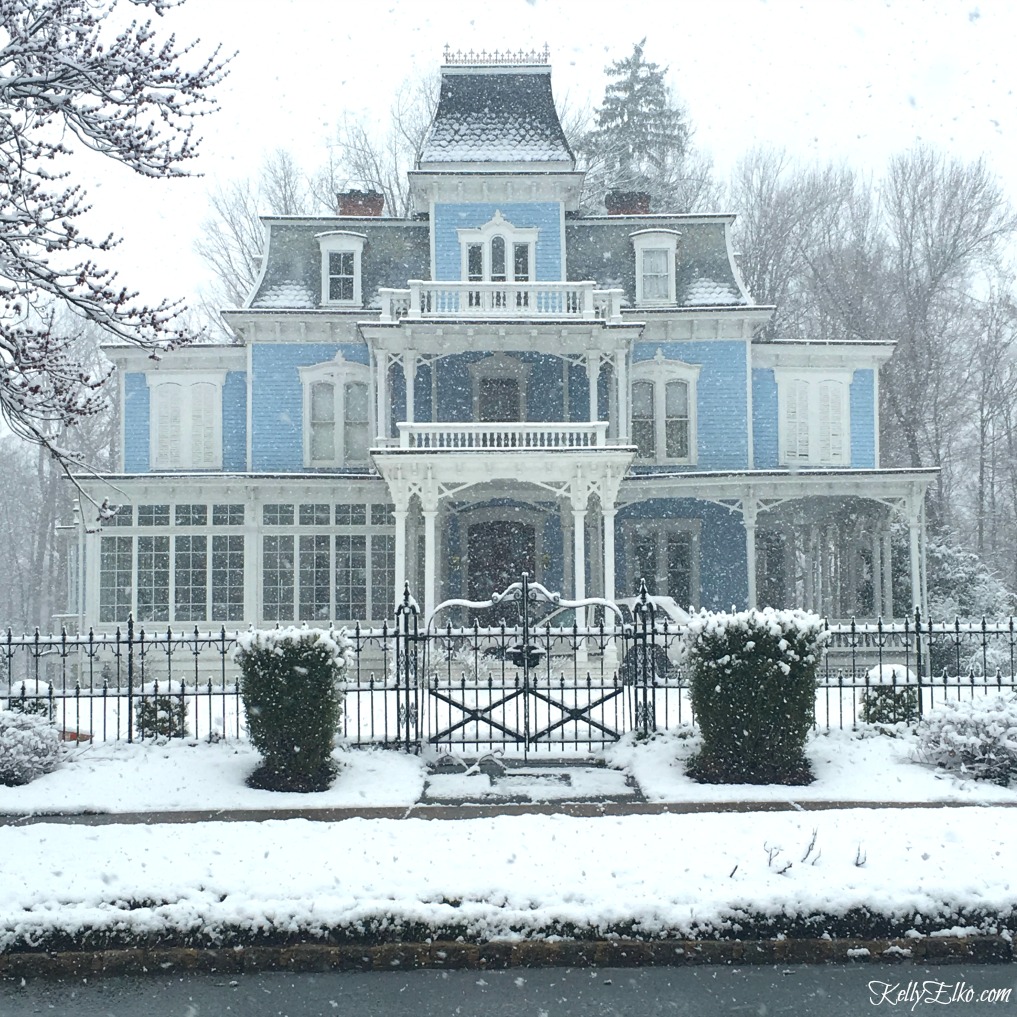 Drumroll please …
#1 -💗This pink house was built by the same dad for his other daughter and they are across the street from each other! Fun fact: this house was in a Kool-Whip commercial.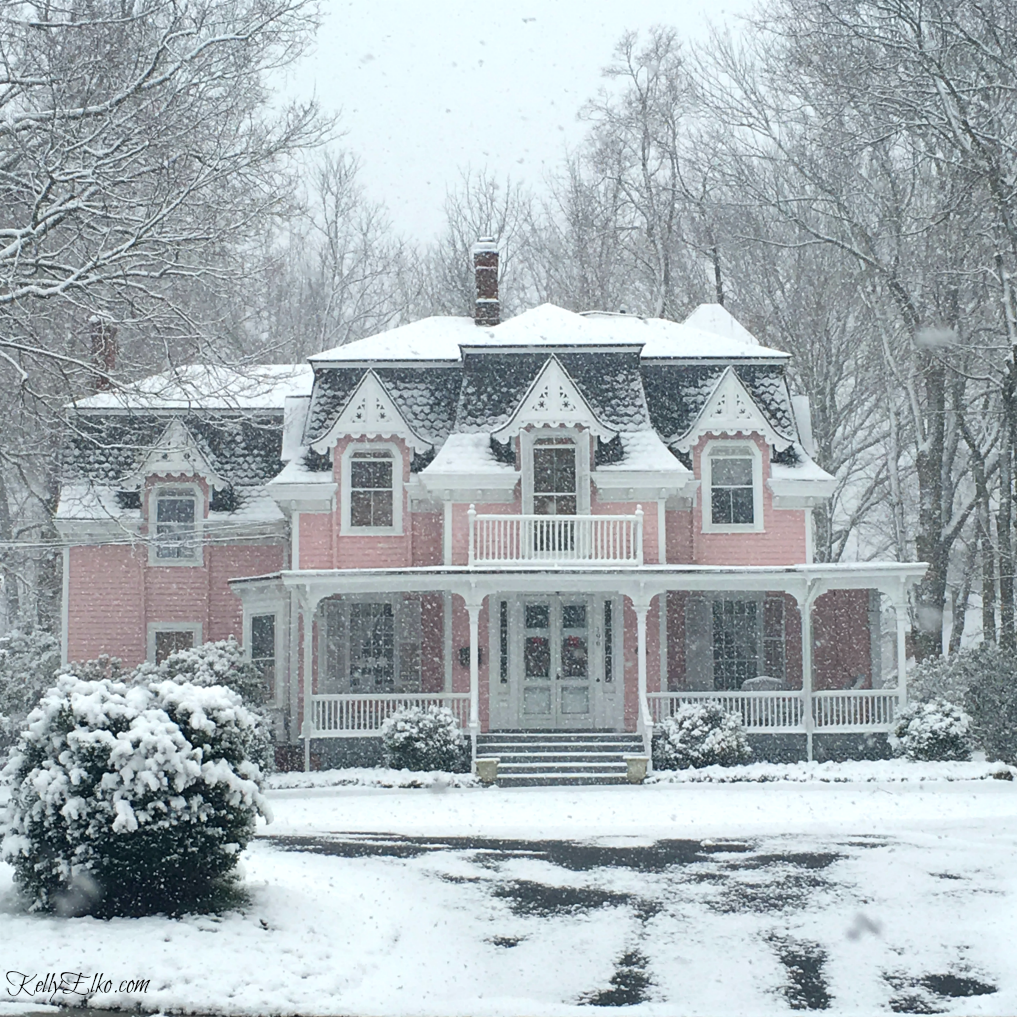 It's fun to look back on the year in pictures and I'm looking forward to what 2020 brings.
Say it with me … 10, 9, 8, 7, 6, 5, 4, 3, 2, 1 – Happy New Year! Will you manage to stay awake until the ball drops or will you be in dreamland like me?