Peonies Envy and Free Peony Printables!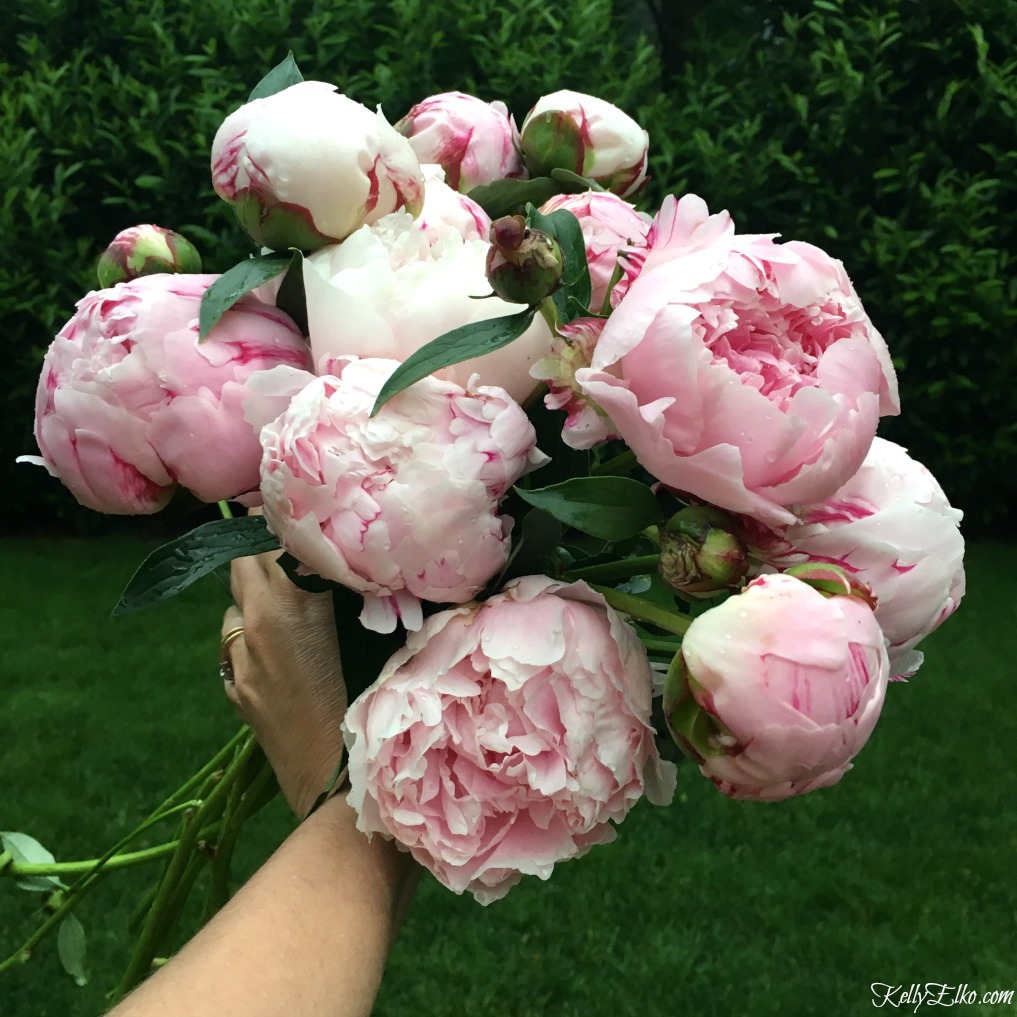 This is what I wait 50 weeks of the year for – an explosion of peonies!
I planted three peony bushes two years ago (read my Peony Planting Tips here) and they reward me with armloads of blooms every spring. I can't get enough of these stunners and I love clipping them and giving to friends!
Since they are so fleeting, I decided to capture a huge, freshly cut bouquet straight from my garden in a photo so I can enjoy my peonies all year long.
I can't have all the fun so I'm sharing with you …
post contains affiliate links
FREE PEONY PRINTABLES
Click HERE to download and print – for personal use only
Print at Home – set to print 8″ x 8″.
Print on heavy card stock (regular printer paper will do too) and trim off the excess
or
Order an art print HERE
they use premium card stock and you can even frame it (I chose a white frame) and choose from a variety of sizes!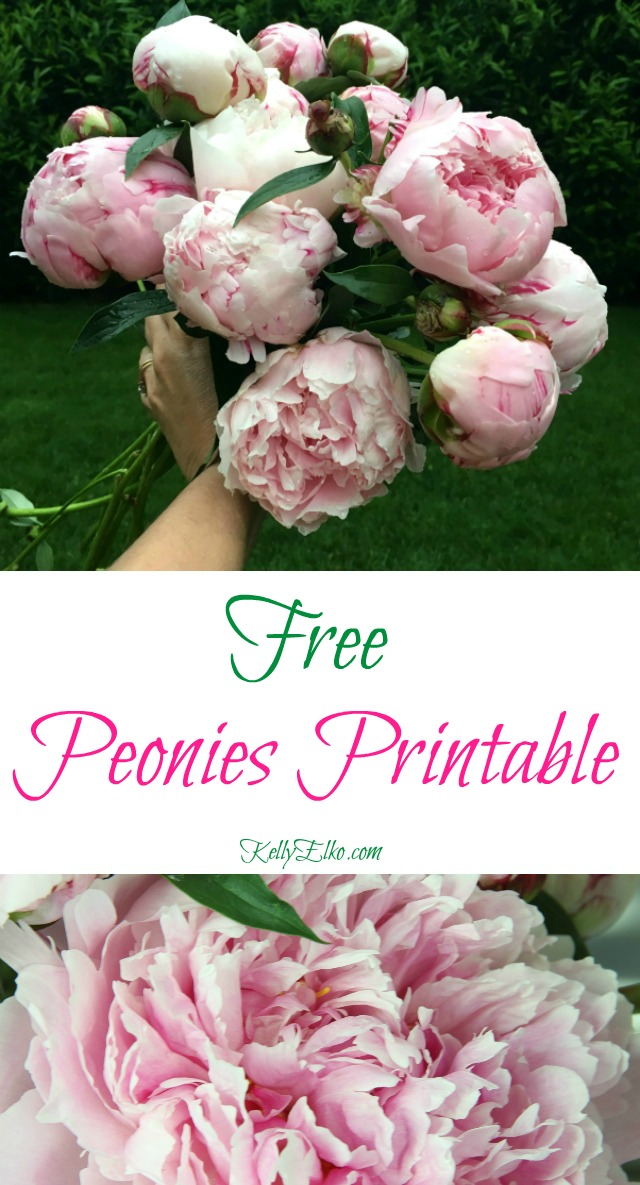 And the trophy goes to … my peonies!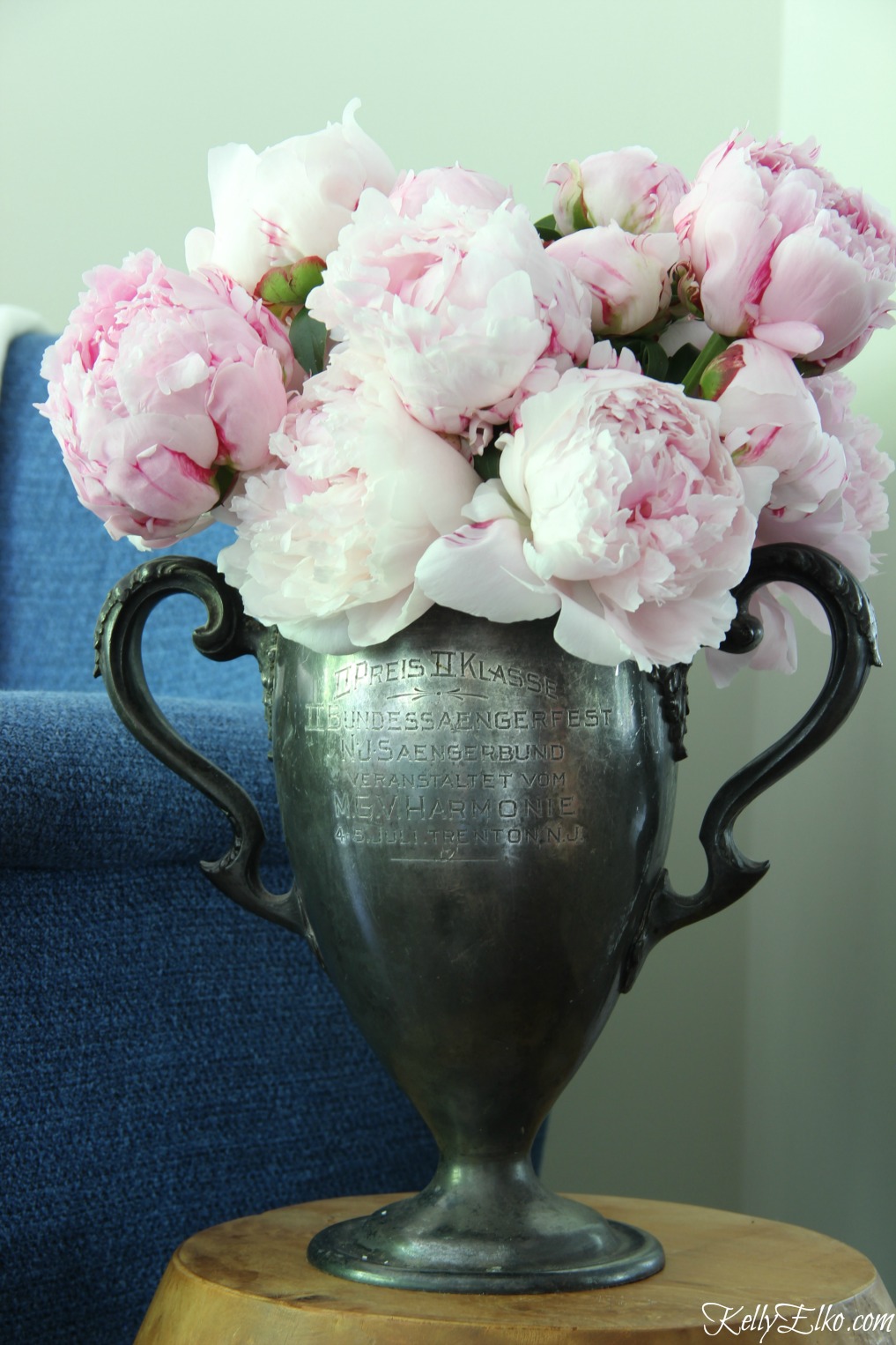 While I wait for my framed art print to arrive, you can find me here in my new blue chair from HomeGoods admiring, inhaling and worshipping my peonies (as the laundry and dirty dishes pile up)!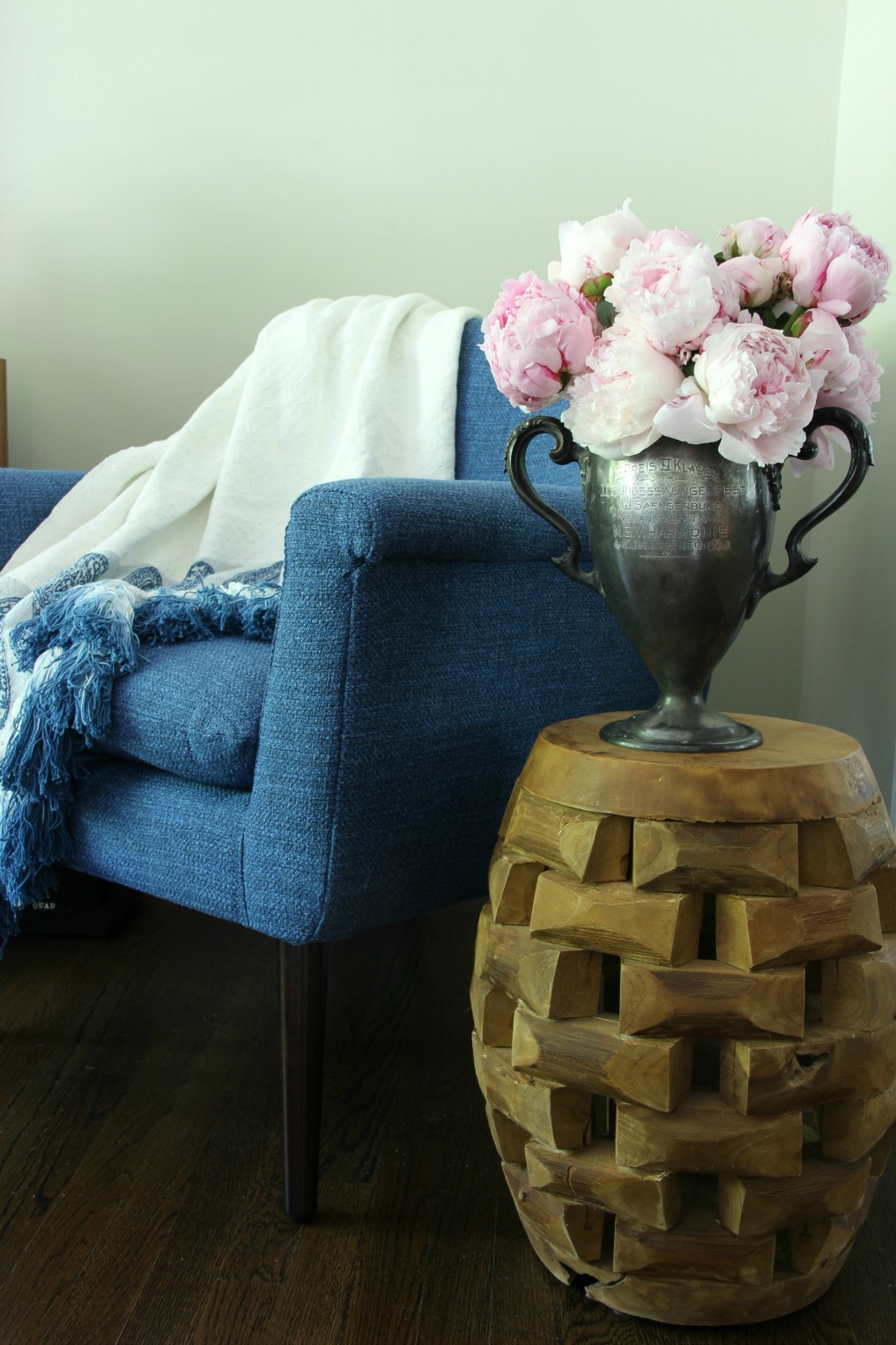 Can you believe I came across a mail order peony site where a dozen flowers was $120!
If you're lucky enough to live in a zone where you can plant your own, I encourage you to do so. Read all my tips and tricks for planting success.
If you have peonies, what's your favorite variety? I'm thinking of planting a few different colors this fall so I'd love to hear.
Peonies 101 – Planting and Care Tips so they Bloom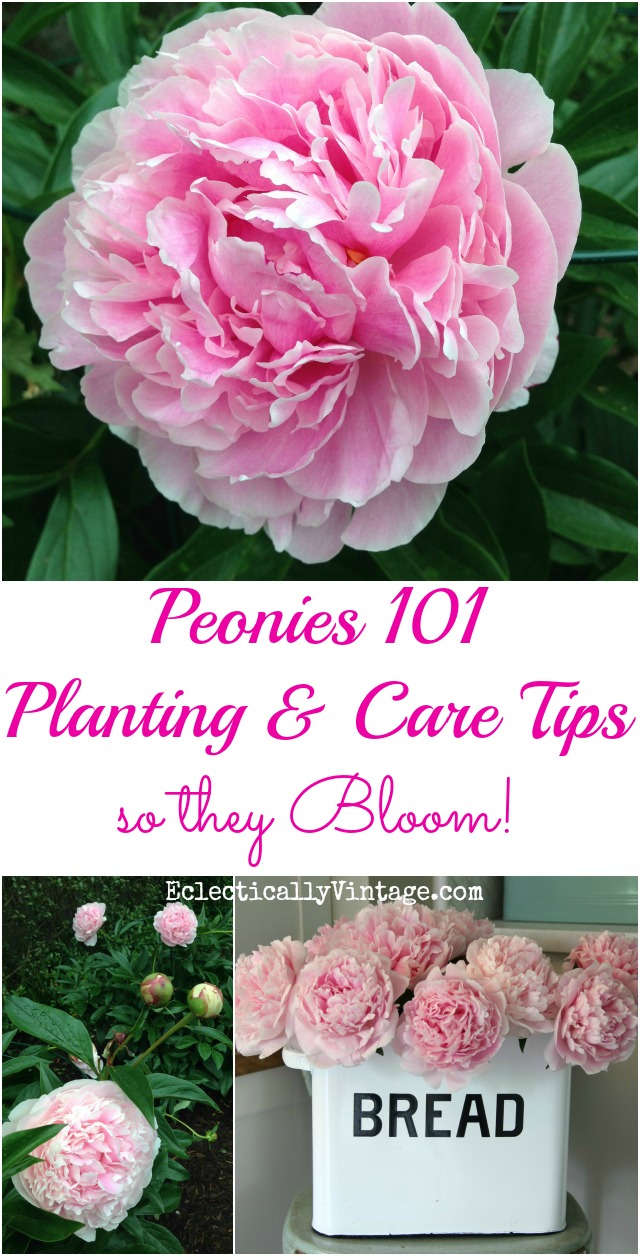 Sources:
Peonies
Blue Chair, Throw, Wood Stool – HomeGoods
Loving Cup Trophy – similar
Enamel Bread Box