I'm a big lover of vintage art and over the years, I've amassed quite the collection. I love changing out my art but hate putting tons of holes in my walls which is why I am a big lover of picture ledges. Picture ledge walls offer a blank slate to work with and it's so easy to change out the look whenever the mood strikes. I'm sharing my eclectic vintage art gallery wall plus flashing back to some old favorites to hopefully inspire you to create your own unique wall of art.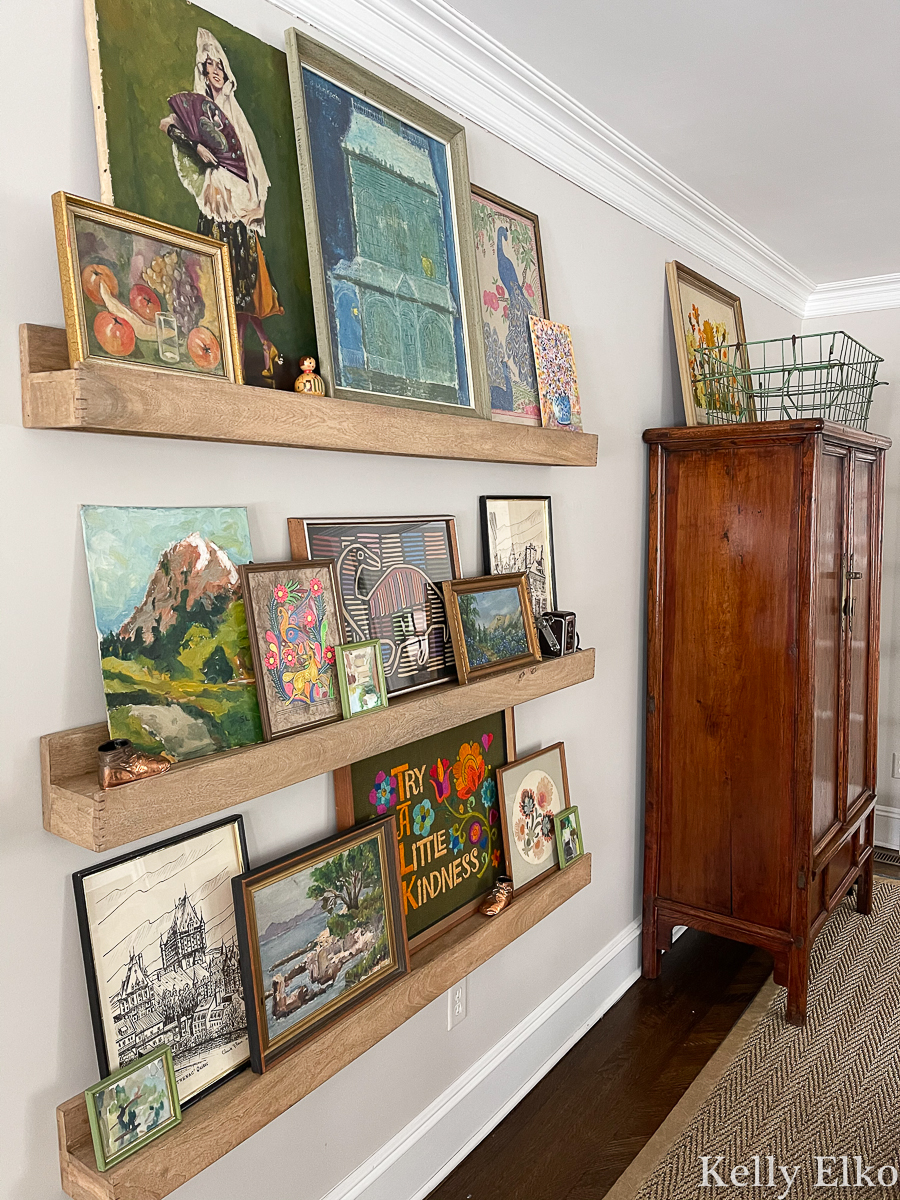 This post contains affiliate links which means if you make a purchase, I may earn a small commission at no extra cost to you.
I laid out my art on the floor and started propping and leaning and layering until I got a look I liked. From portraits to still life to embroidery to paper cut art and more, this is a very eclectic mix. I also love to layer in little objects and if you look closely you can see a little wooden roly poly figurine, a pair of brass shoes and even an old camera! My ledges are five feet long.
A embroidered floral was propped on the armoire to help create visual balance.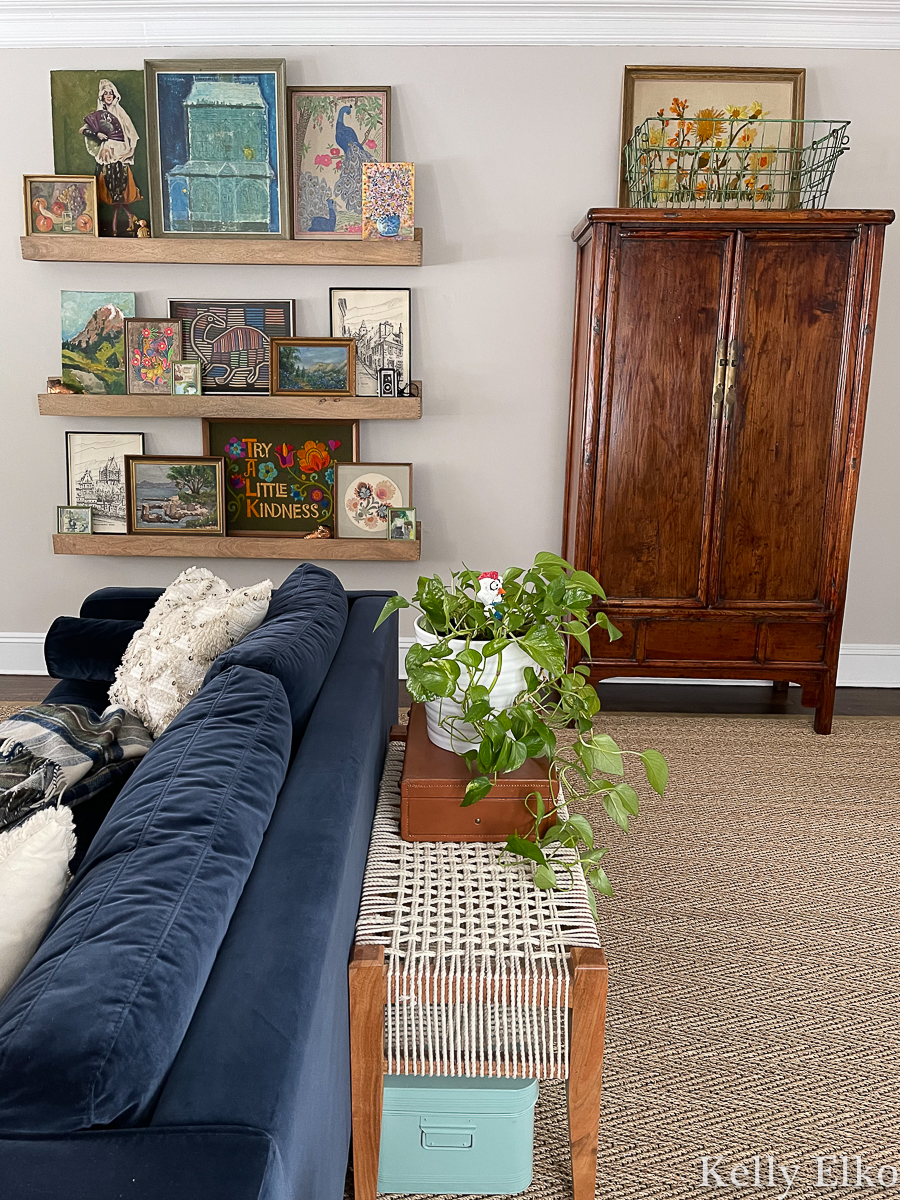 Don't get me wrong … I still LOVE my vintage landscape painting wall and I'm sure it will be making a comeback some day. That's the beauty of these ledges, I can switch up the look any time I want.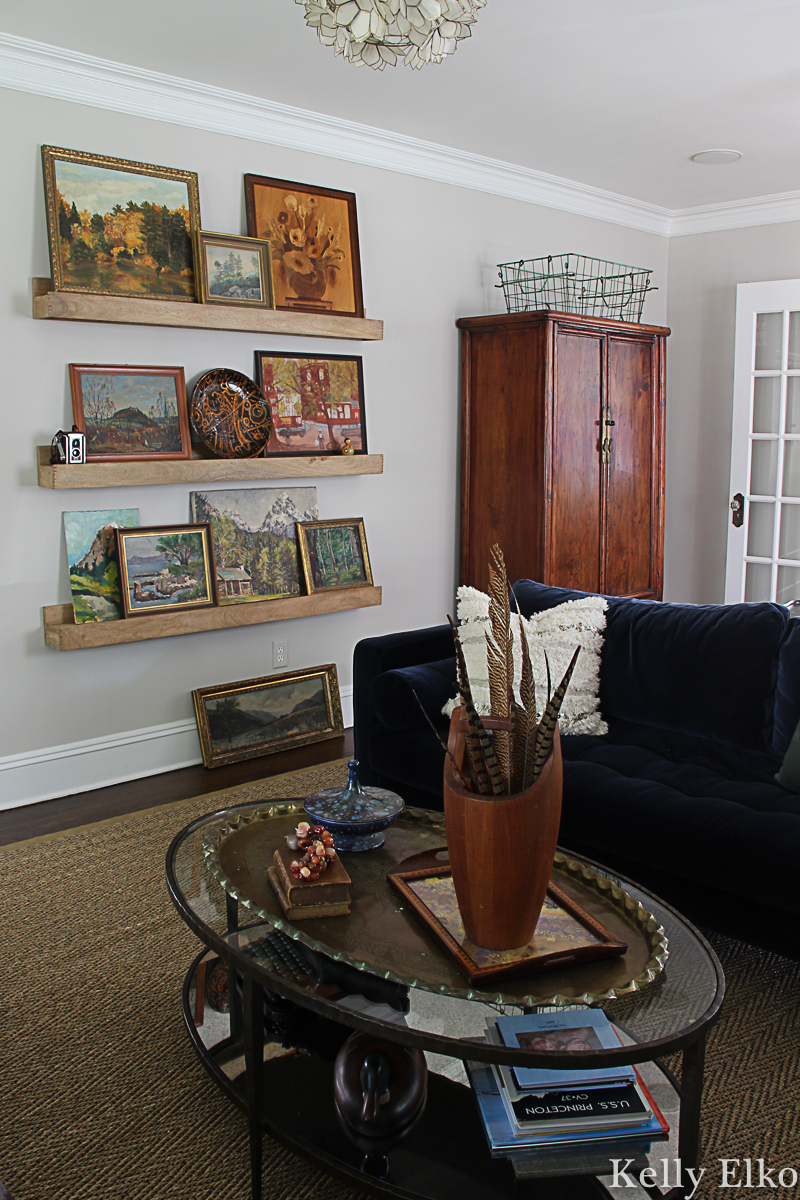 I loved my family photo wall that's mostly black and white with a few pops of color. Don't be afraid to mix art with photos (I even propped my childhood panda bear on the ledge)!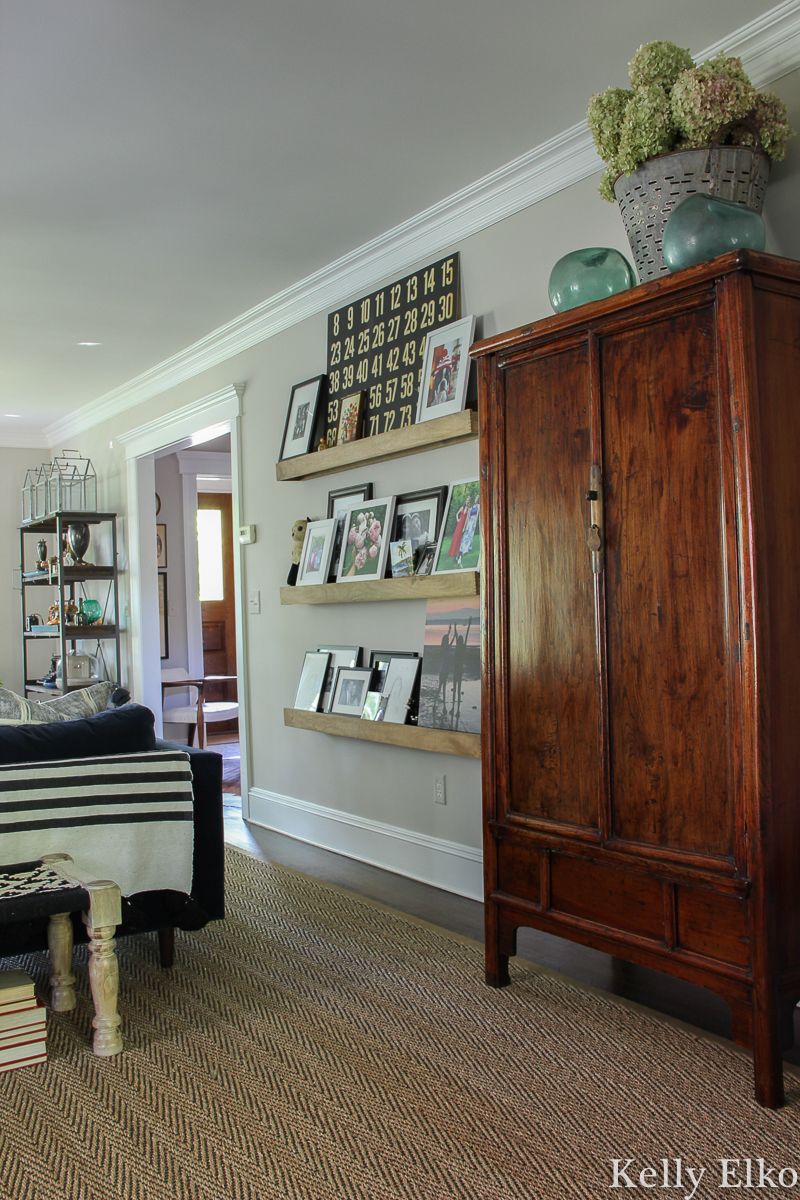 The scribbled drawings were done by my girls when they were little and I had to pop them into frames. They drew me in a very flattering pose holding a glass of wine in one hand and a remote control in the other!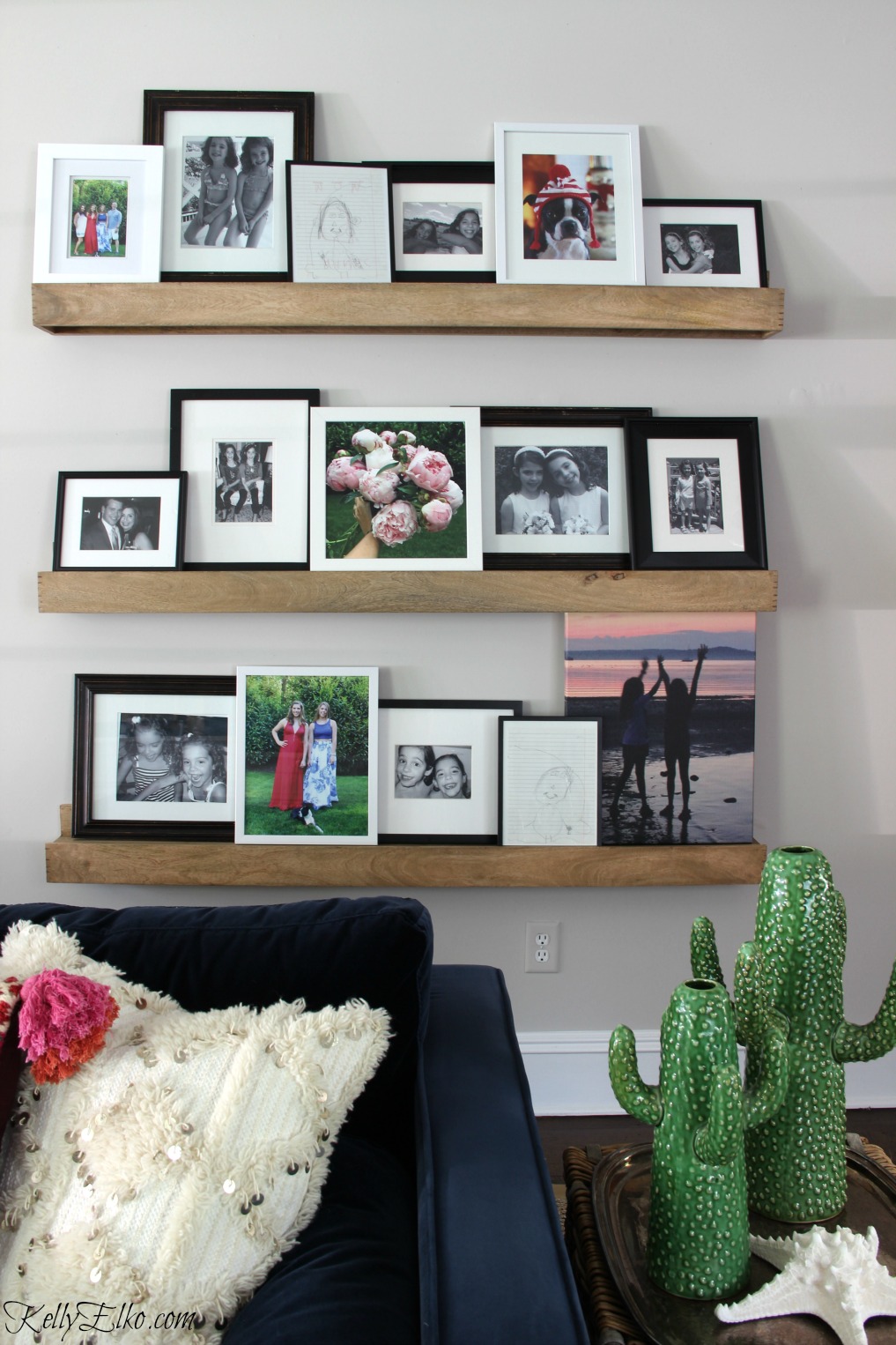 For my current art wall, I tried to stick with a color palette of mostly blues and greens with a few pops of bright color. I tried adding in a few pieces with red but didn't love the look. It's all about trial and error to get an arrangement that looks good to you.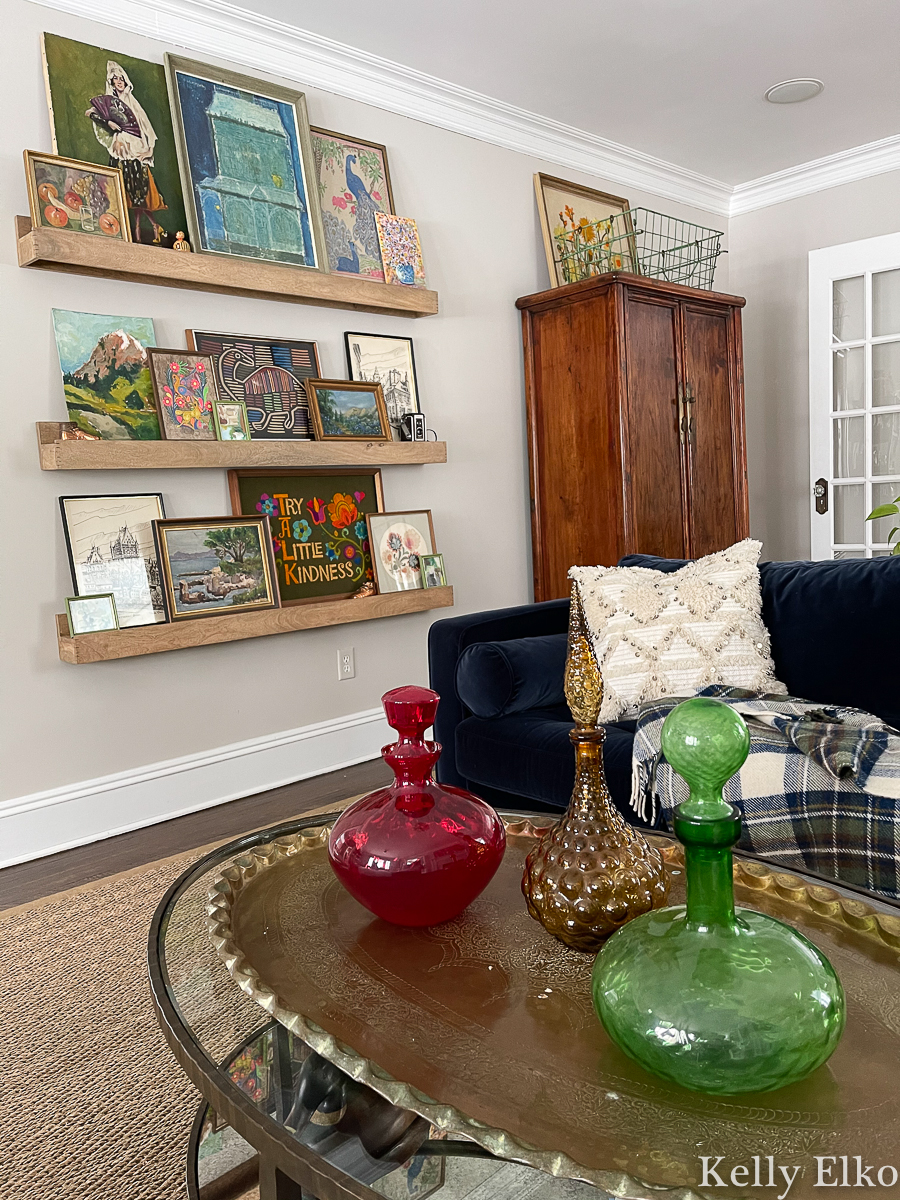 Before you hang your picture ledges, do an inventory of your favorite art and photographs to determine the best spacing for the ledges.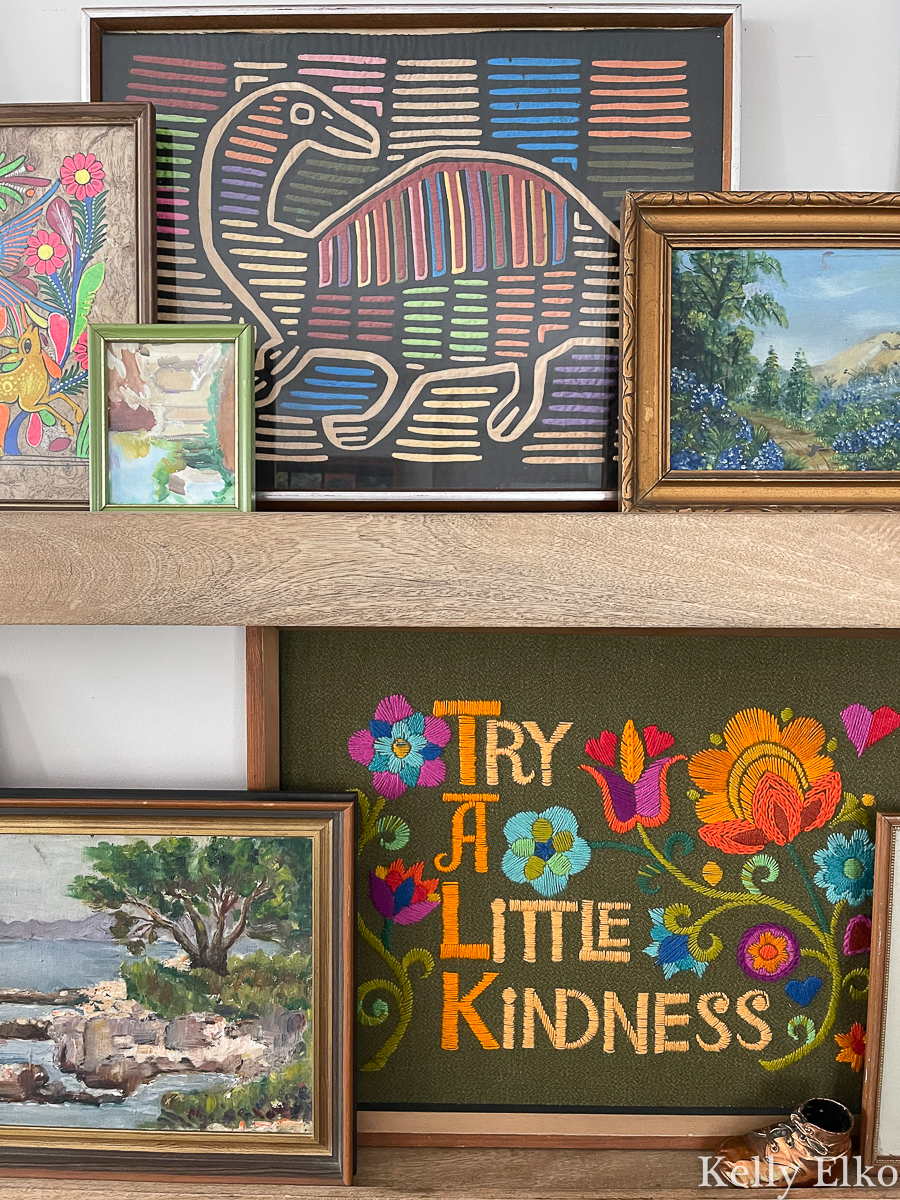 I encourage you to not only Try a Little Kindness, but to also try a picture ledge wall to display your favorite art!
Don't miss my other art walls …
and if you love unique (and cheap!) art, you don't want to miss this …