Eclectic Home Tour – Farmhouse 1820
She always dreamed of owning an old farmhouse so when she spotted a For Sale by Owner sign on the front lawn of a 200 year old farmhouse, she knew it was fate. So much needed to be done before her family could even begin to move in. Floors needed refinishing. Walls needed patching and painting. The kitchen needed a facelift. Today's Eclectic Home Tour of Farmhouse 1820 takes us inside and out to get a look at the charming old farmhouse filled with tons of creative DIY projects and thrifted finds.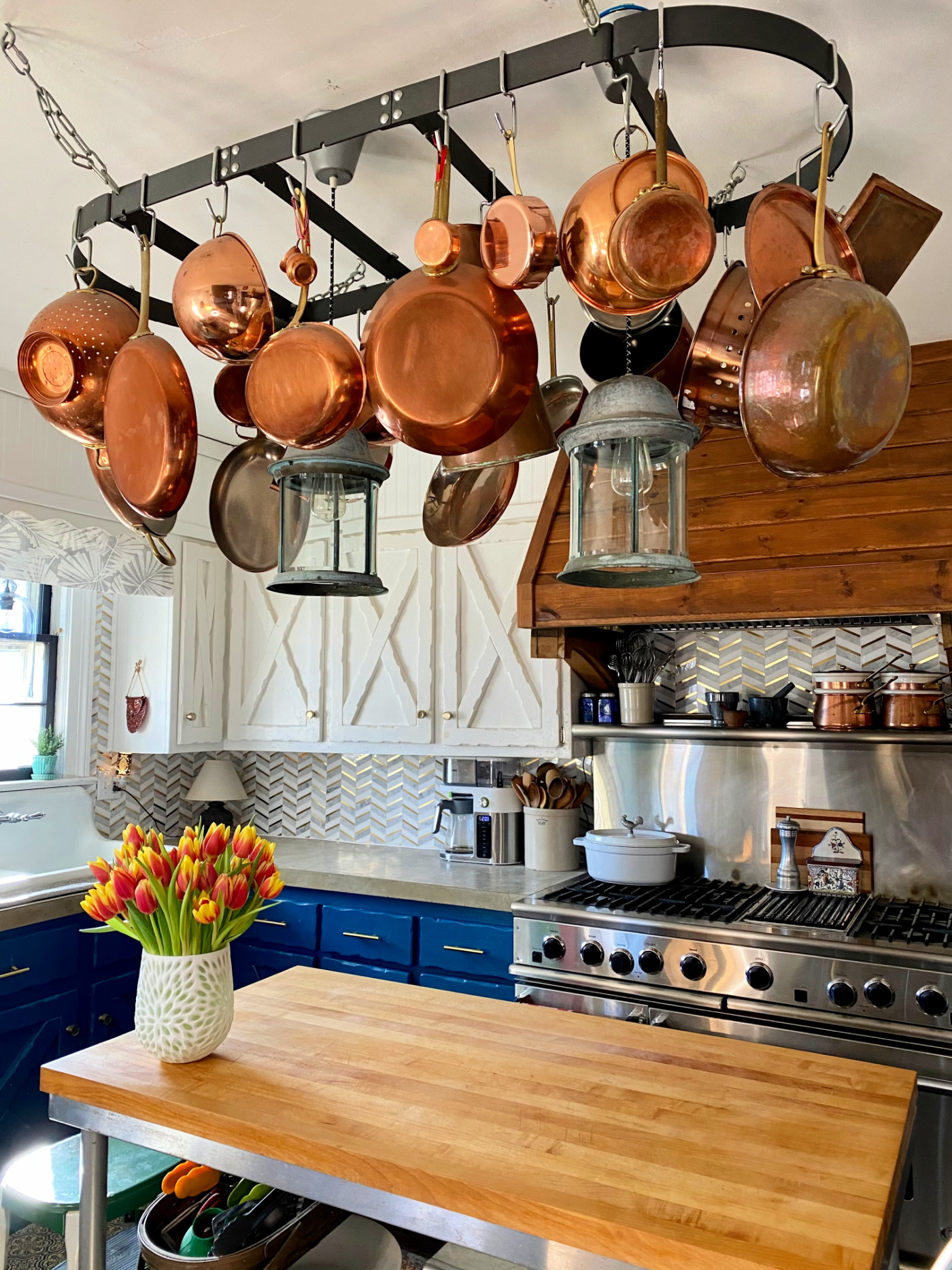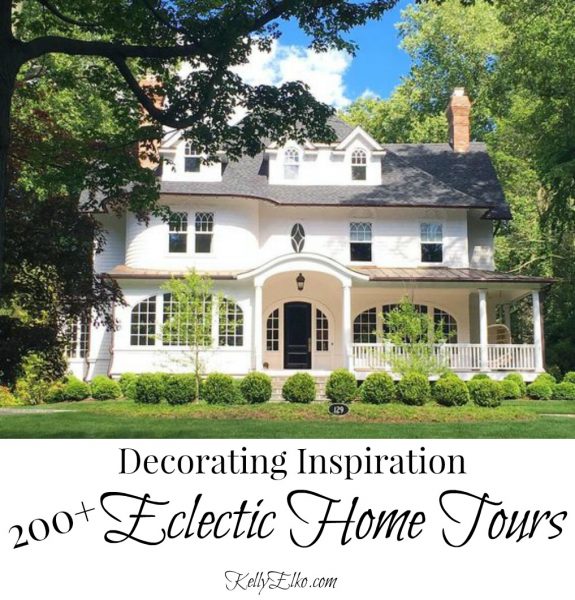 Farmhouse 1820 is located in the Hudson Valley, about an hour north of New York City. Brooke lives there with her family, two dogs and 30 chickens (and she's got the photo worthy chicken coop to prove it)!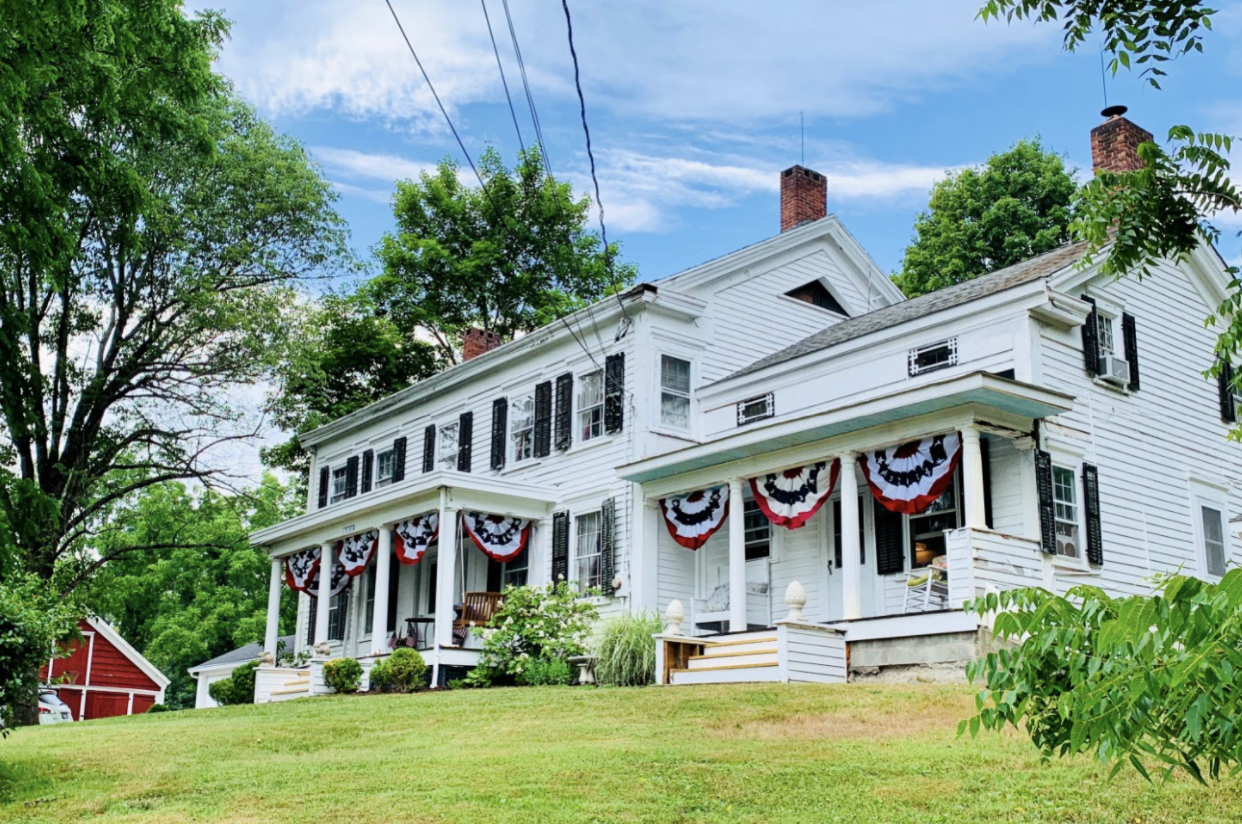 Says Brooke, "I've found with living in a 200 year old home that, not only are there a lot of quirks and nothing is plum nor level, but that this house lends a way of telling me what is required design-wise. I've learned whenever I'm starting on a project, to keep my mind open and listen, in a way, to the house. I say this because what I have in my mind's eye isn't necessarily what'll work for the house."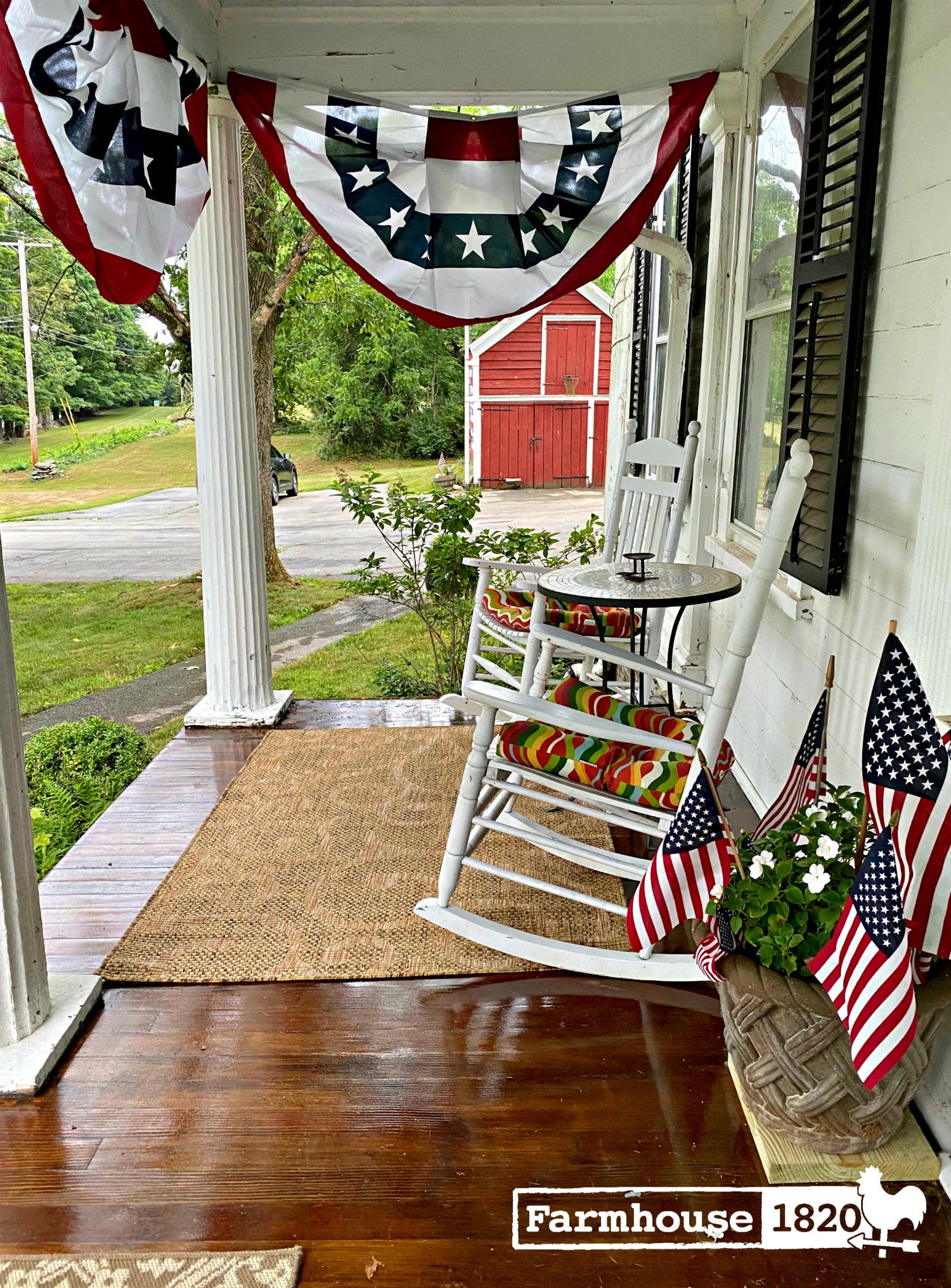 Sit a spell on the step back in time porch with a view of the charming old red barn.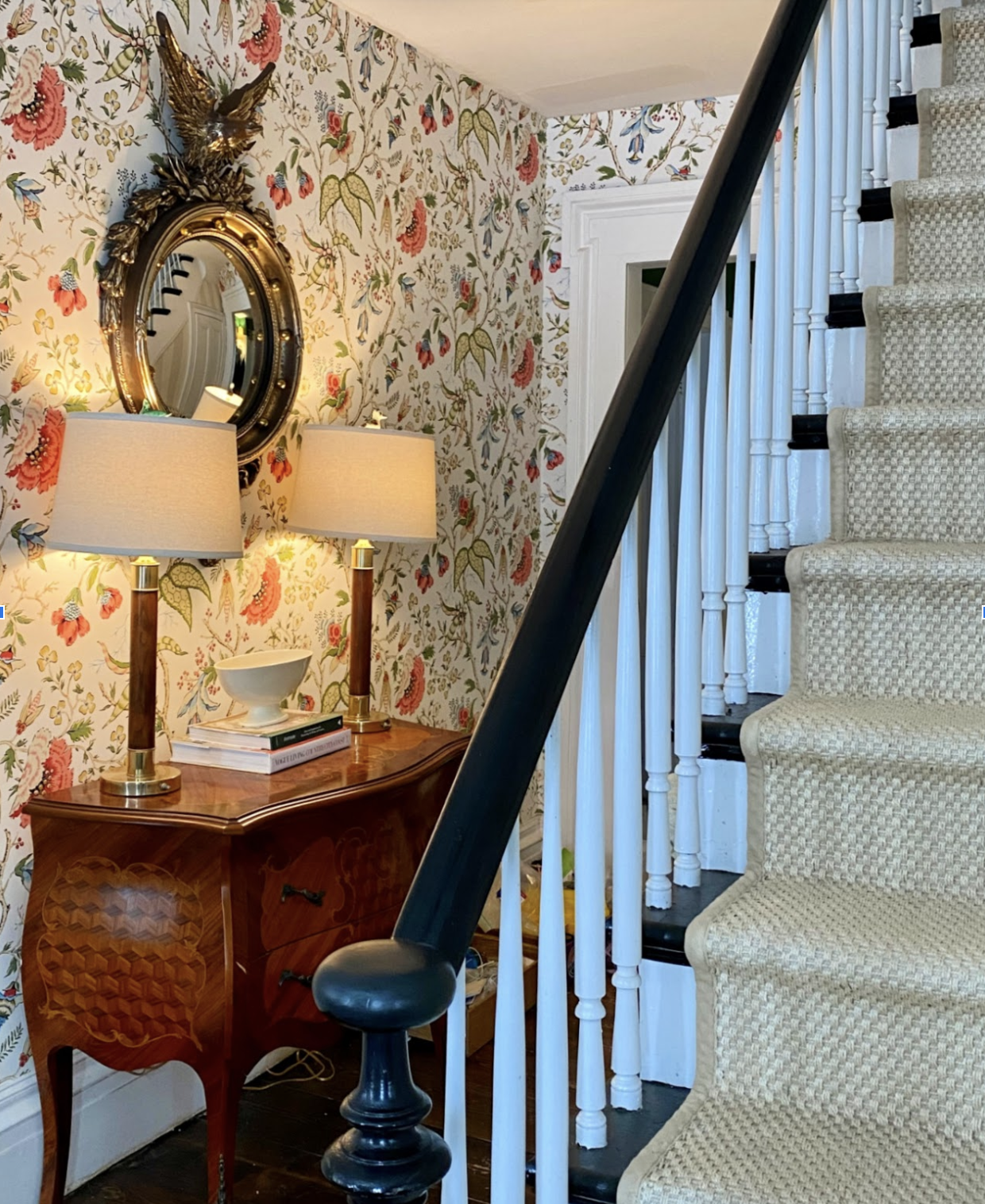 "I have a traditional style when decorating and try my hardest to stay away from trends. I love pops of color in every room, and I strive to achieve a high-end look while being mindful of a tight budget. I am a firm believer in hard work and elbow grease, and am willing to put in the time and effort to bring things back to their former glory." says Brooke.
When Brooke says she isn't afraid of a little elbow grease, she means it. She found the stove on Craigs List for free but it took her and her husband 20 hours to clean the decades worth of grime off of it!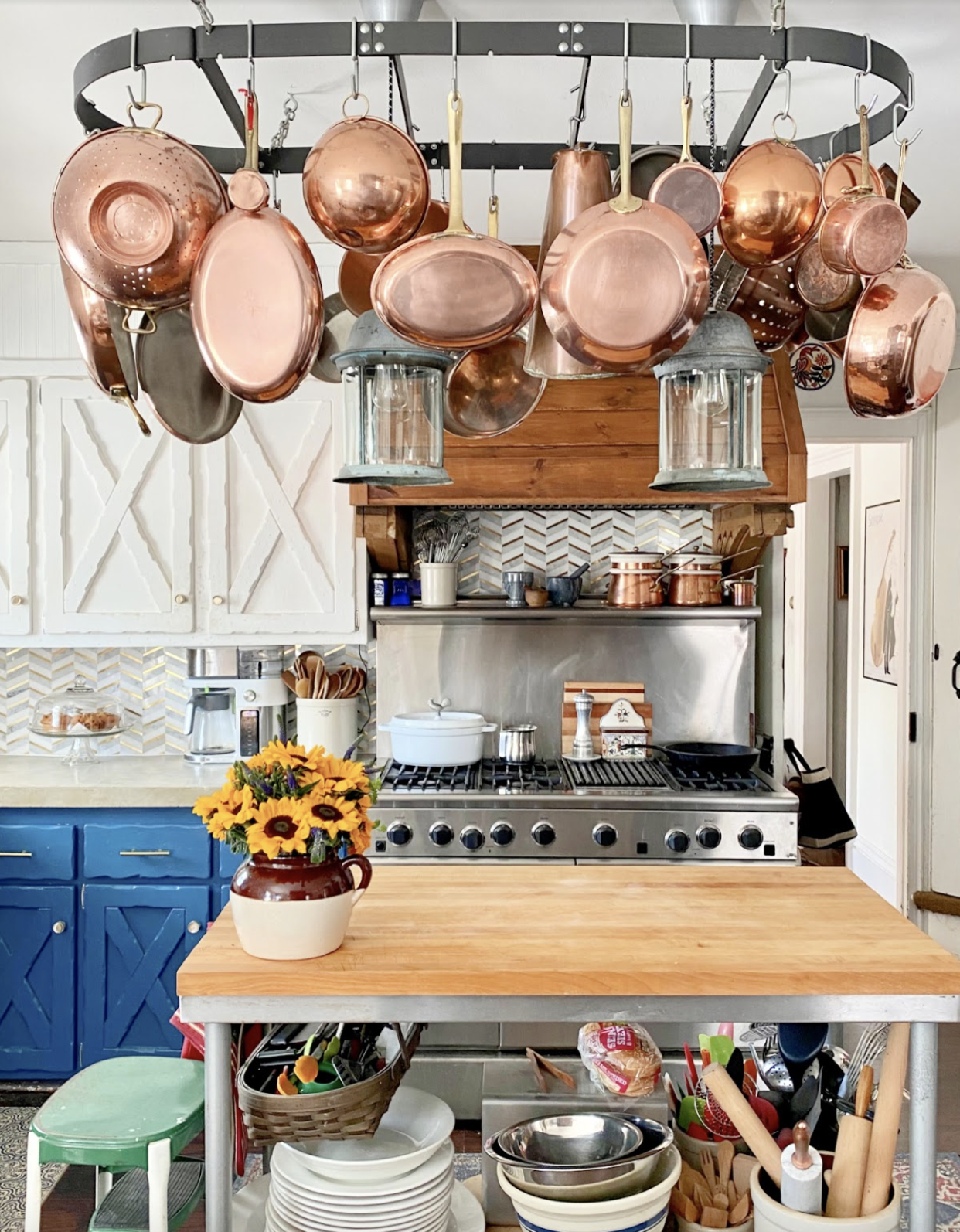 When Brooke first moved in 11 years ago, she gave the kitchen a must needed facelift but she didn't stop there. Recent improvements include the wood range hood that they built themselves, painting the lower cabinets a happy shade of blue and installing a modern marble backsplash.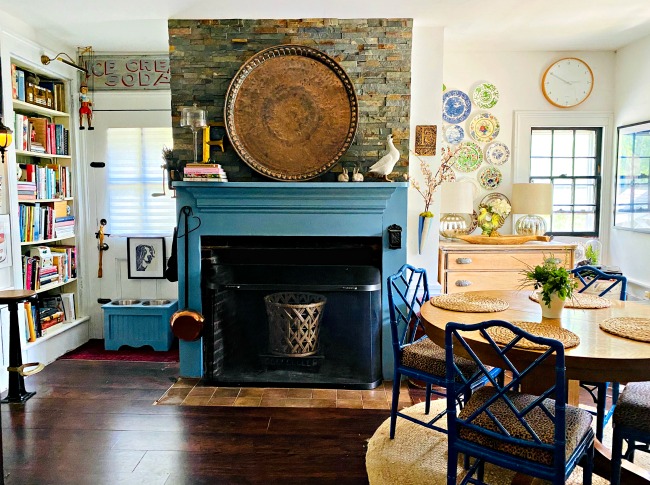 One of Brooke's favorite things about the farmhouse kitchen is the old fireplace. She painted the mantel the same blue as the lower kitchen cabinets.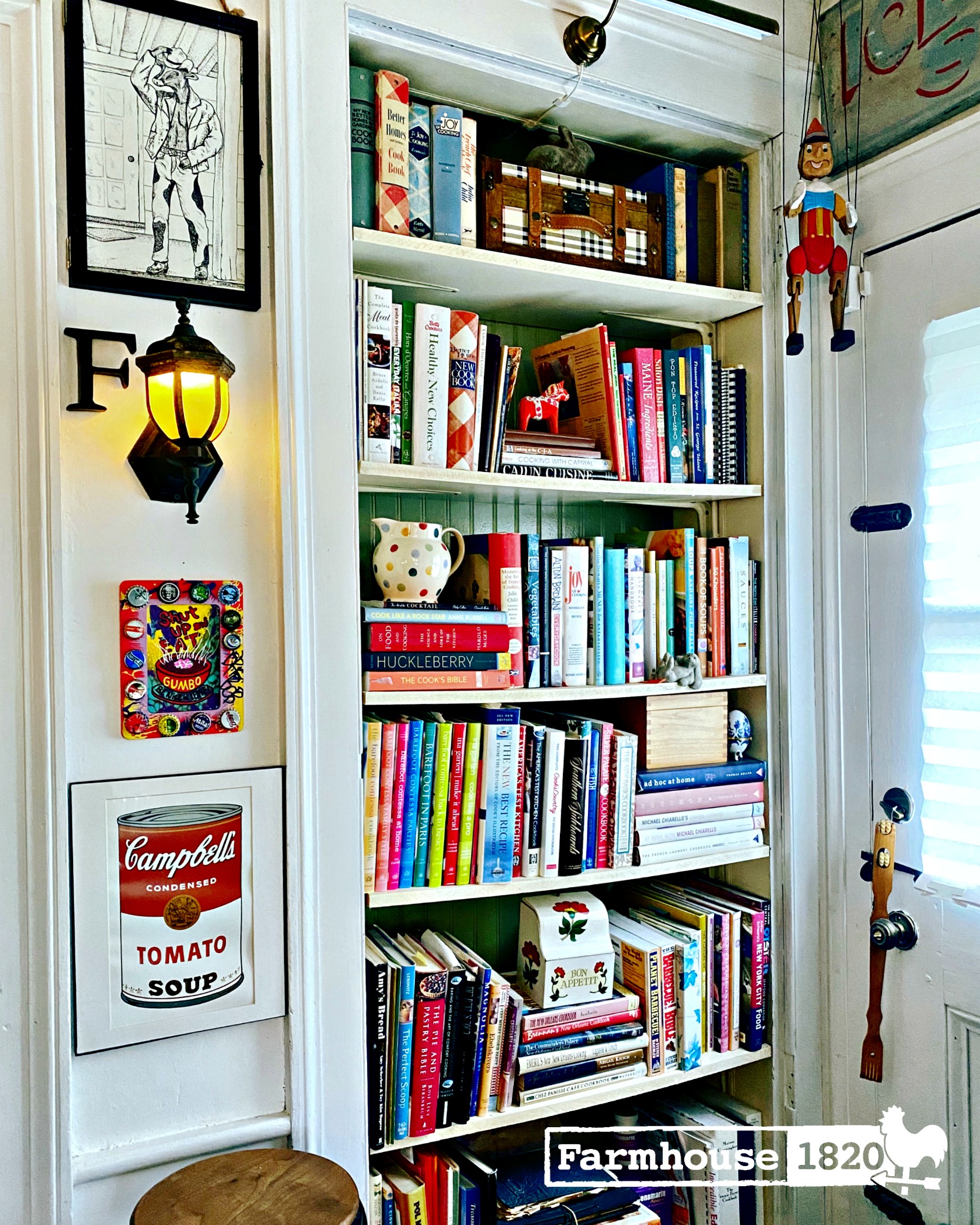 A cookbook collection overflows from a bookcase that's painted a lovely green.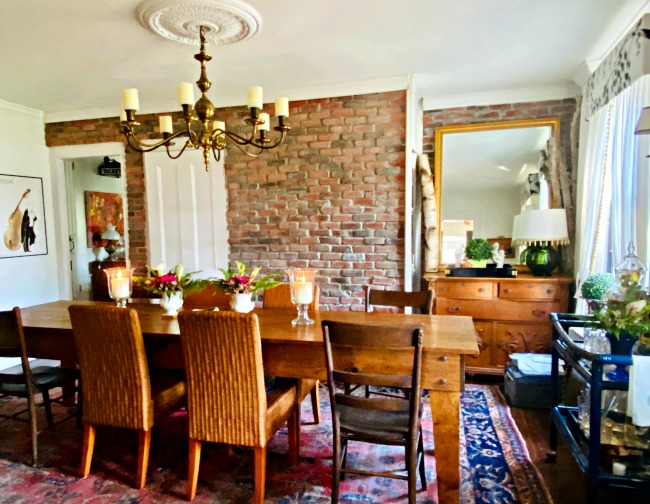 Original exposed brick walls are a dining room focal point.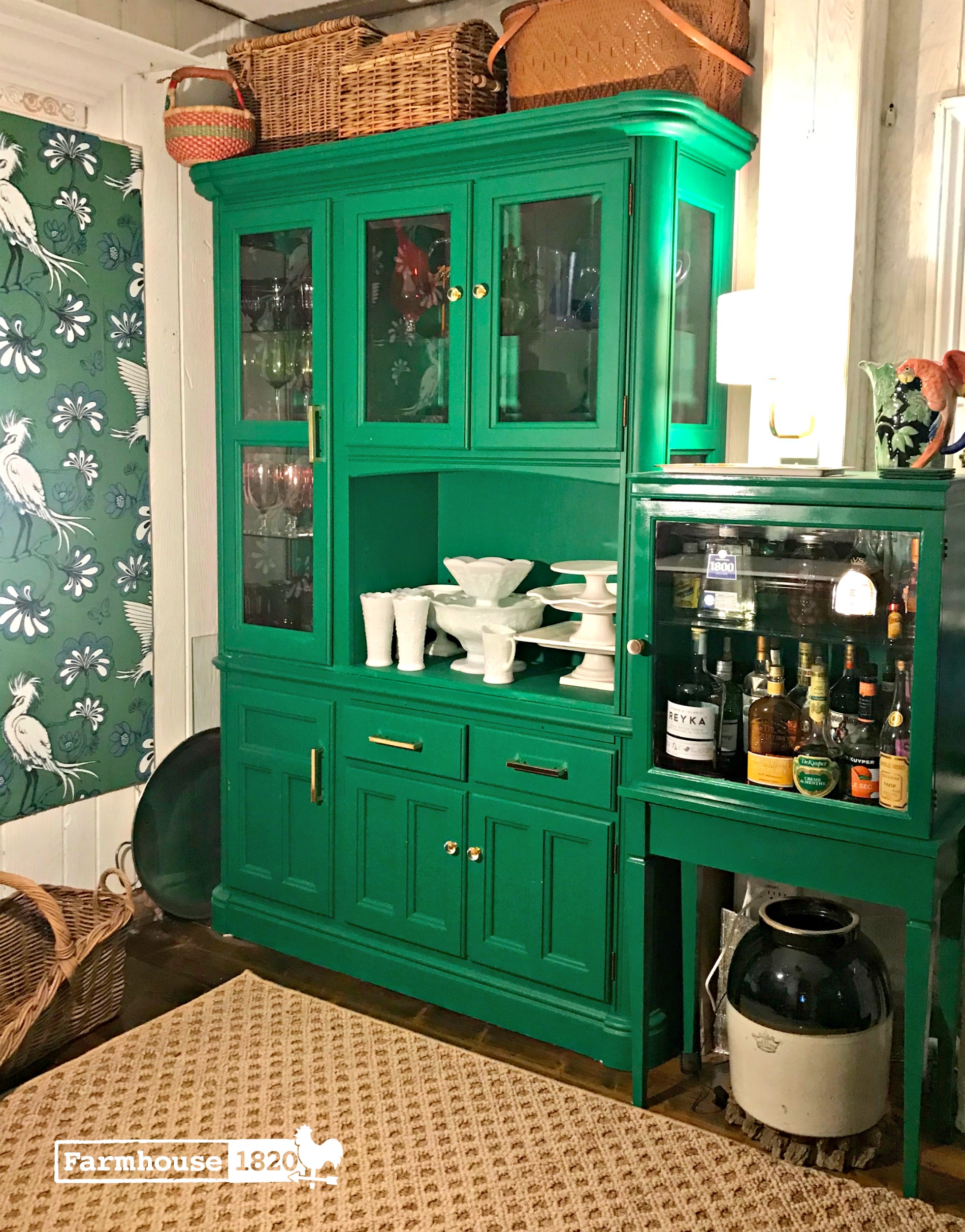 Brooke unified two pieces of furniture with emerald green paint and turned a piece of fabric into an oversized piece of art on a budget.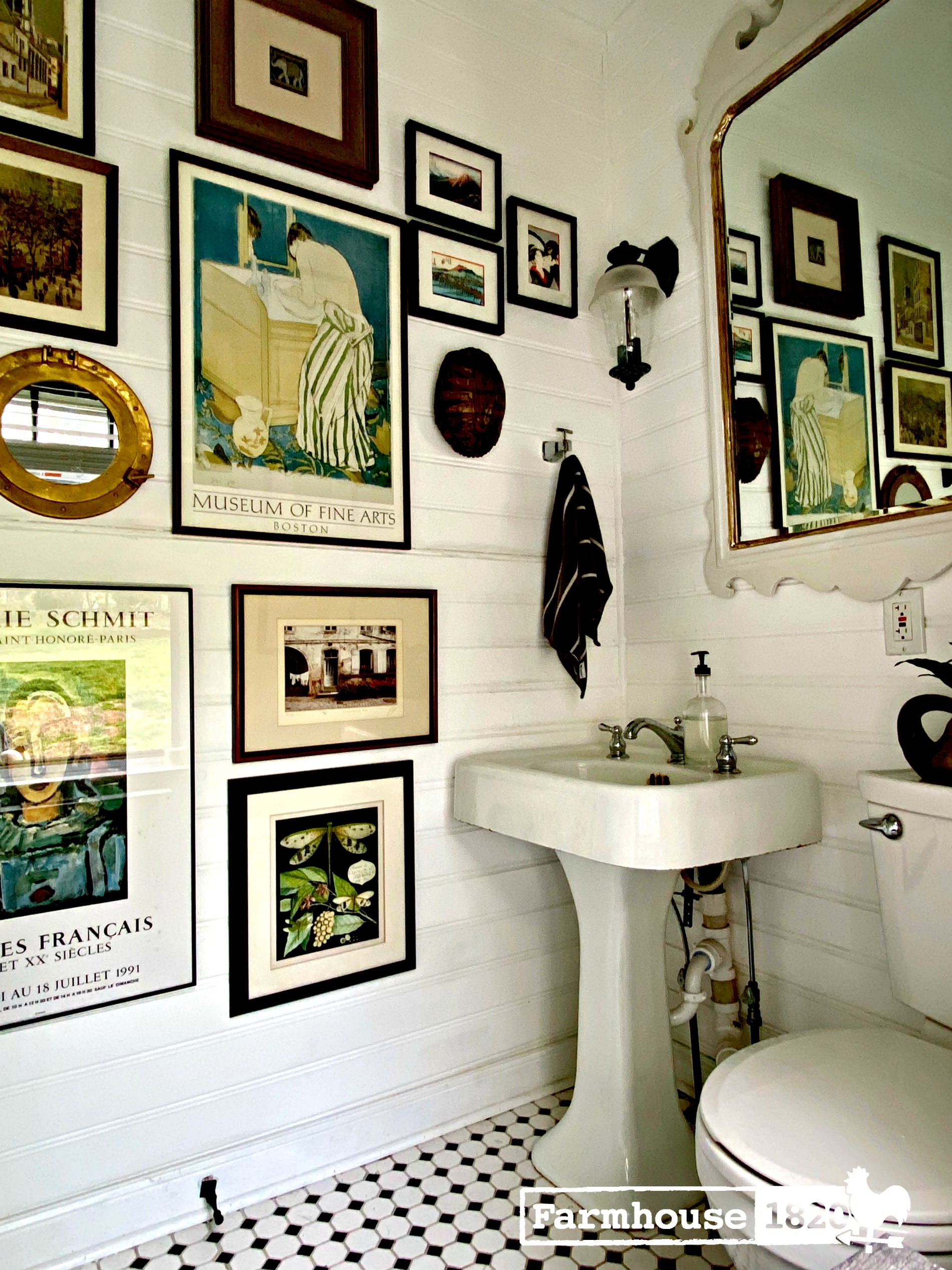 Brooke had been dreaming of building a garden house for years. She collected old windows and furniture for years, storing them in the barnm, until her dream could was fulfilled.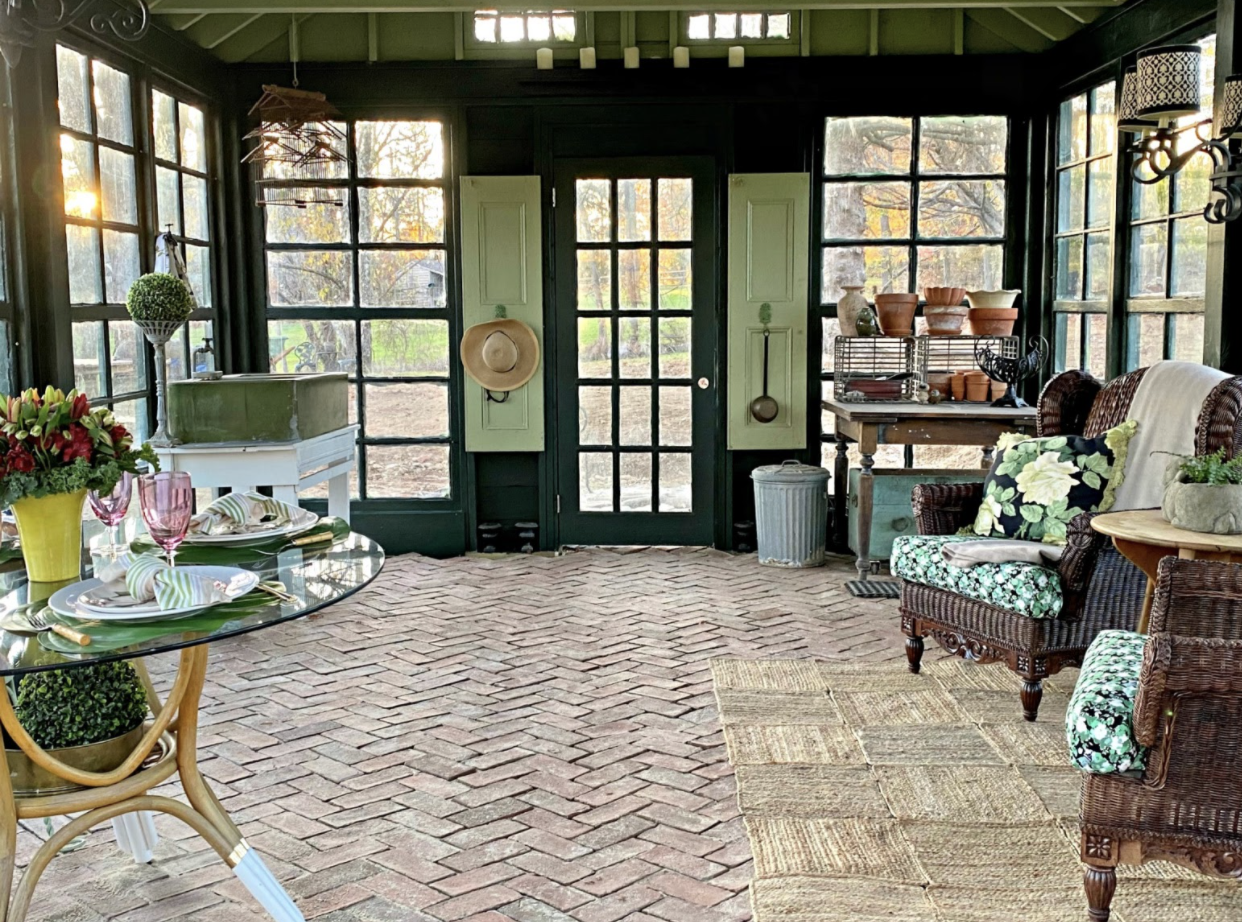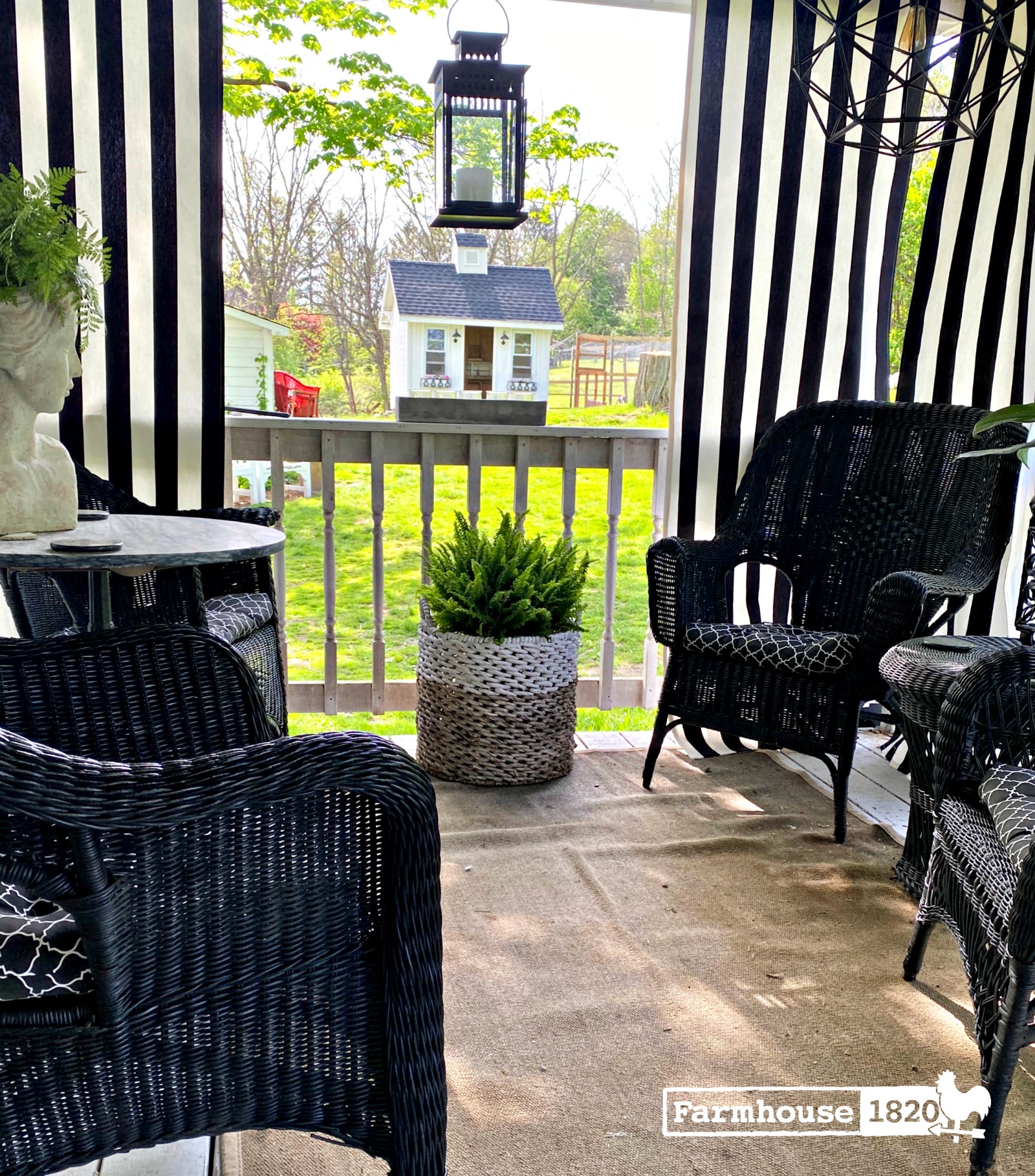 30 chickens call this chicken coop home and they'll soon have some company when ducks take up residence on the farm.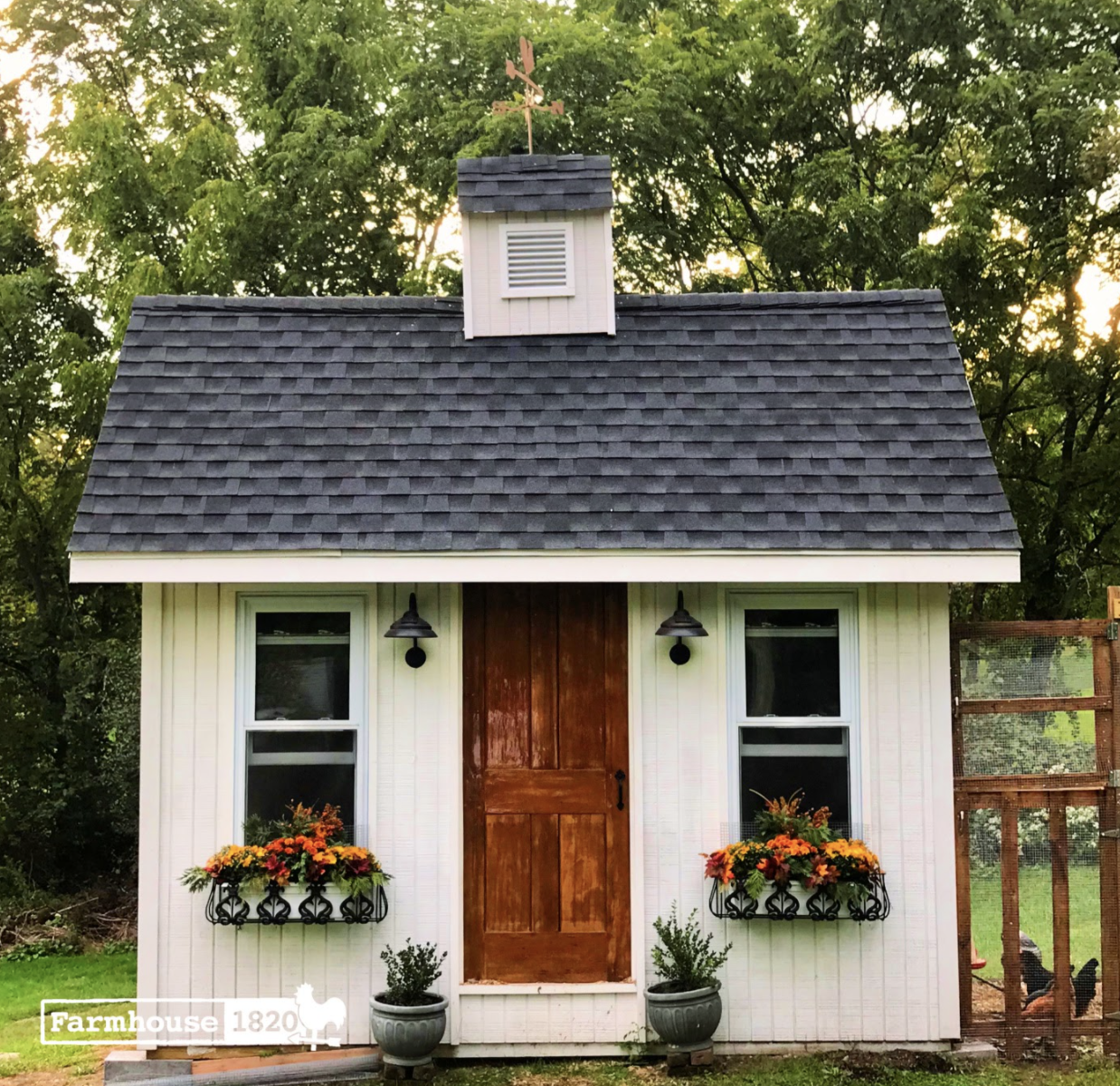 Of course, no farm is complete without a big red barn complete with giant painted flag.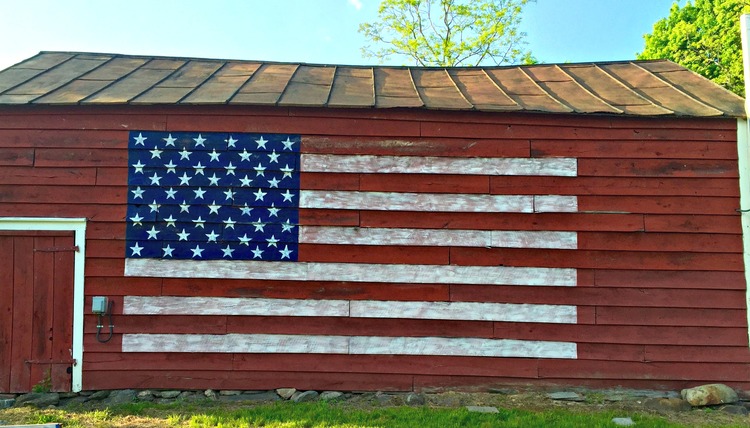 Several projects are still on Brooke's to-do list including a master bathroom remodel and finishing the attic. But as she says, "when you have a 200 year old farmhouse, patience is a virtue."
Love home tours? …