Birds of a Feather Gallery Wall
Are you guilty of hanging a piece of art and leaving it in the exact same spot for all eternity? If you take the art down, will there be a faded spot on the wall left in its place? If you've answered yes to any of these questions, it's time to move your art around or find some new thrifted art to fill the space. Step inside my revamped entrance vestibule … a tiny area in my 1903 house between my front door and my foyer. I've been on a mission to get my art out of storage bins and onto my walls! Because I always say it's better to display similar things together instead of scattering them throughout the house, I decided it would be fun to create a vintage birds gallery wall in this small space. Plus I'm sharing the story of my three pet parakeets and their untimely demise.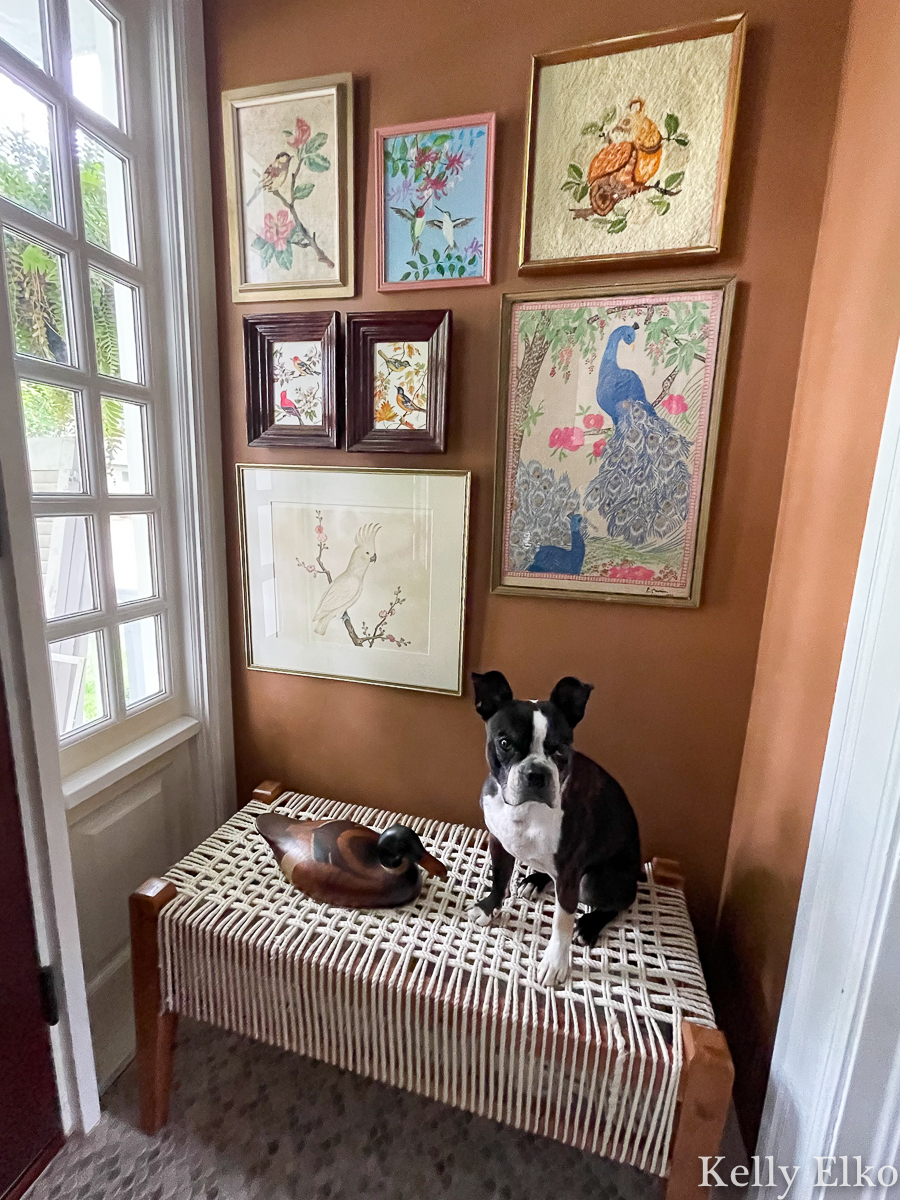 One of my favorite features of my 1903 house is this tiny little entrance vestibule. Small spaces are the perfect place to go bold and have fun. So I decided a makeover was in order.
I gathered up my art and laid it on the floor until I found an arrangement I liked. I was going for a whimsical asymmetrical look which I thought would be perfect with all the mismatched frames.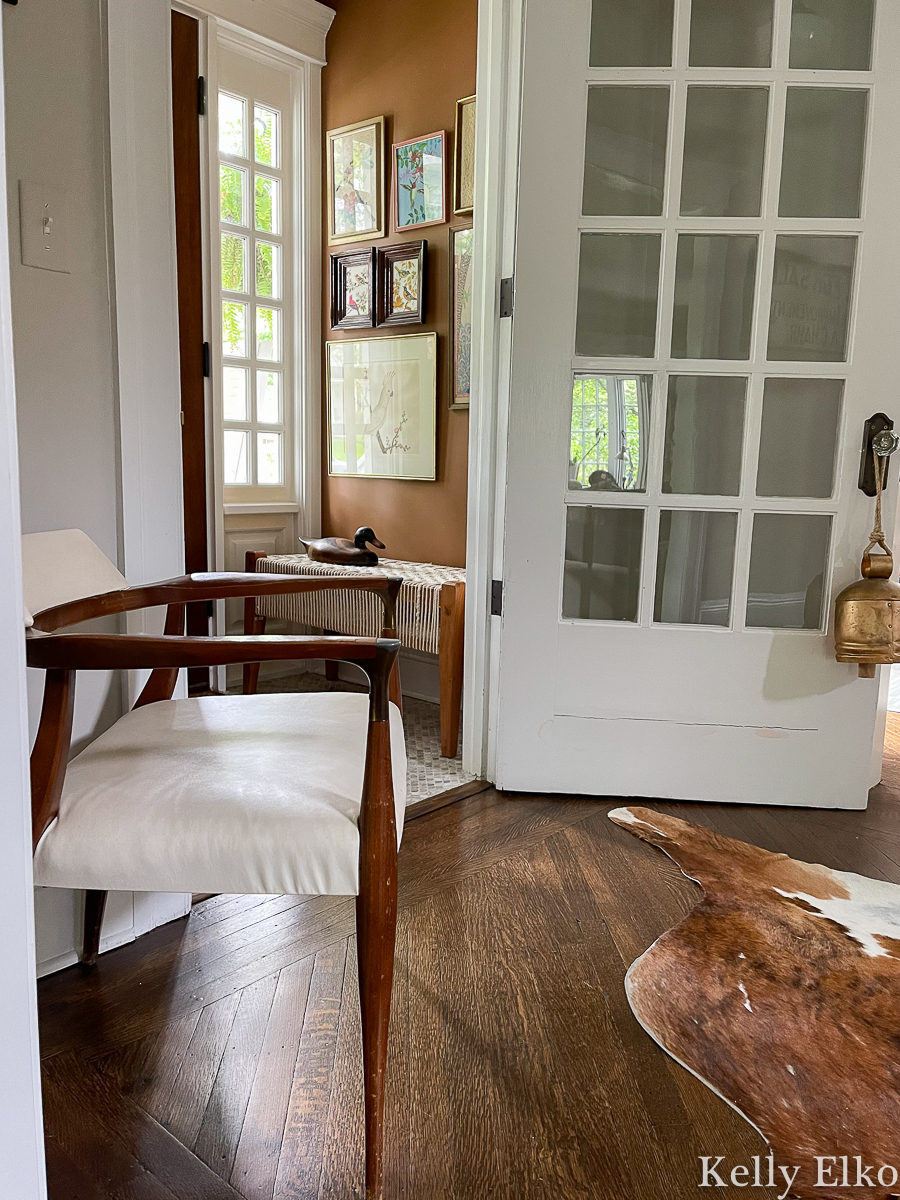 No birds were harmed by Sushi during the hanging of this gallery wall (although she tried).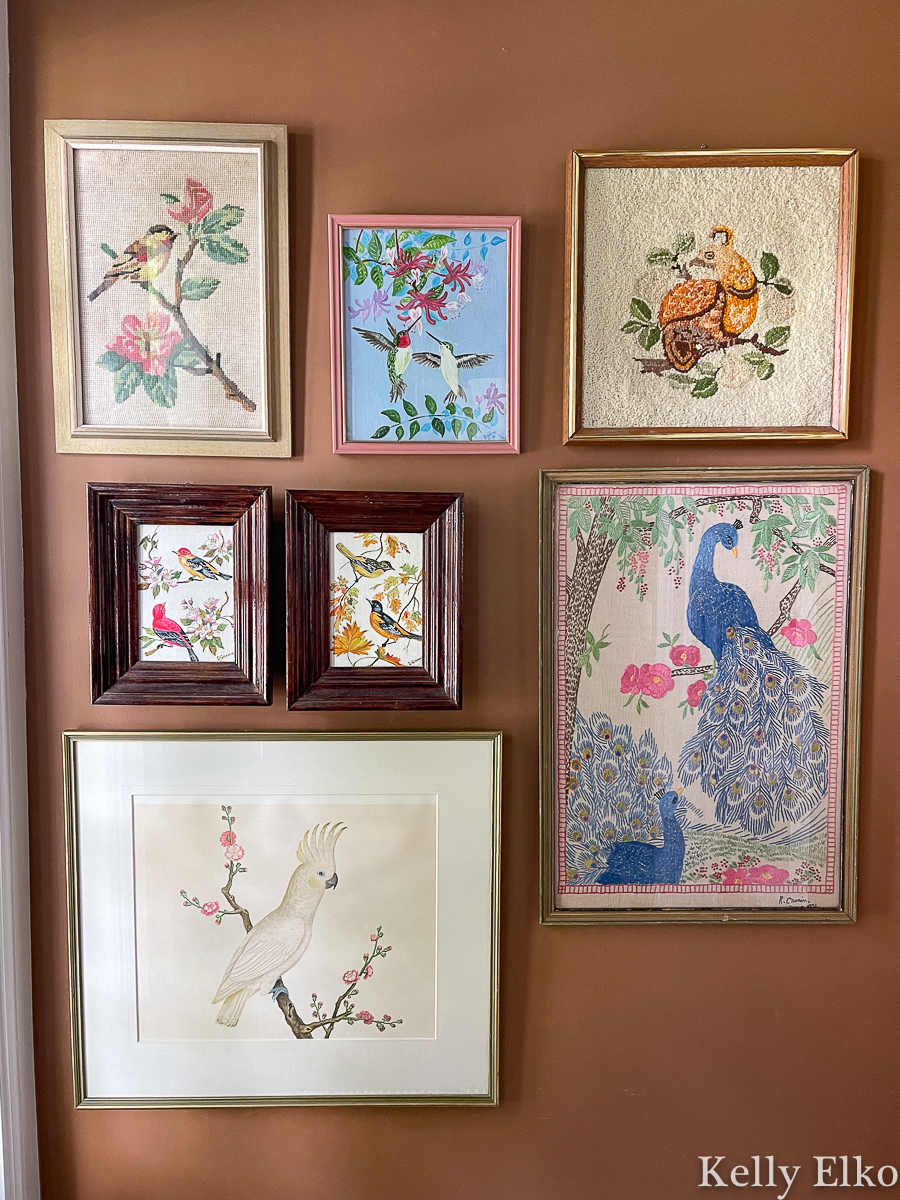 I really like the variety of different mediums including my favorite, an embroidered peacock.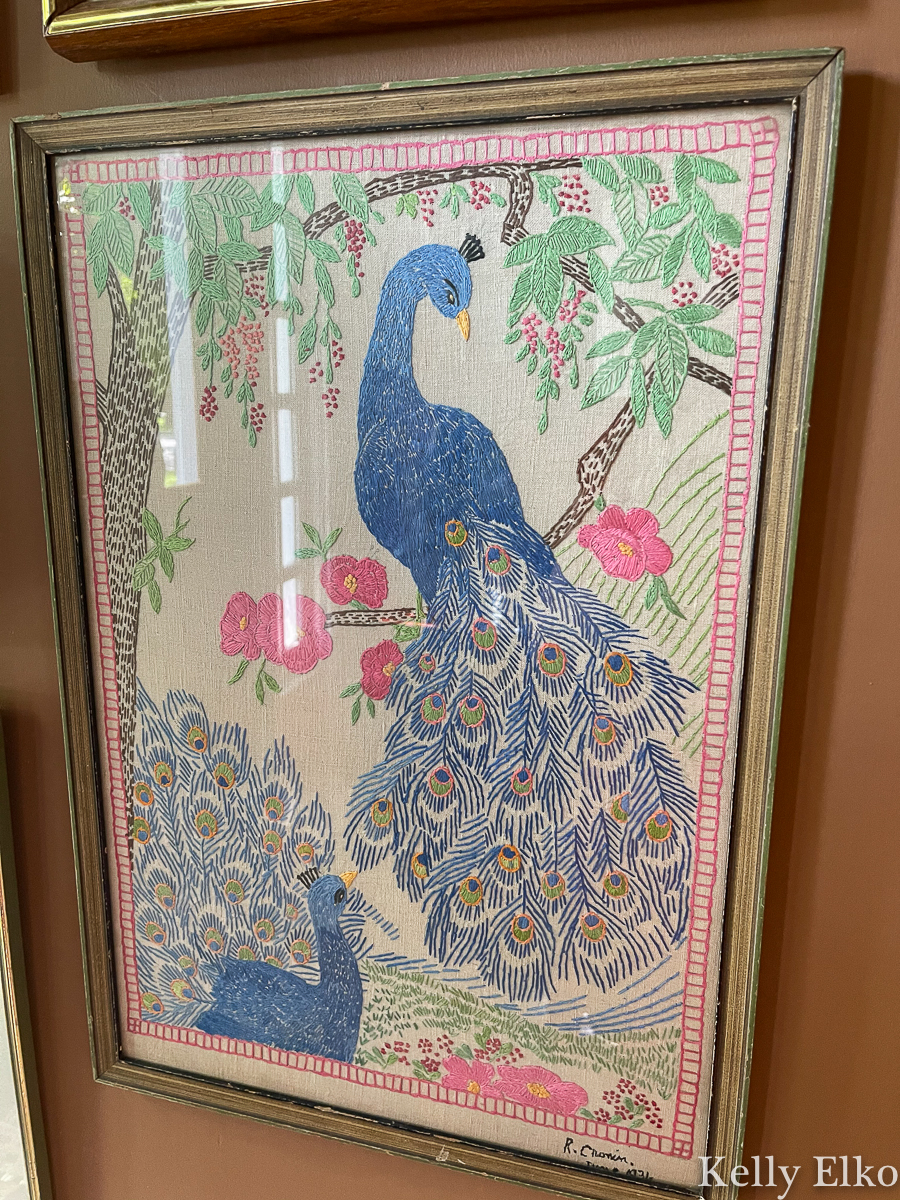 How cute is this little partridge in a pear tree crewel.
It's all in the little details.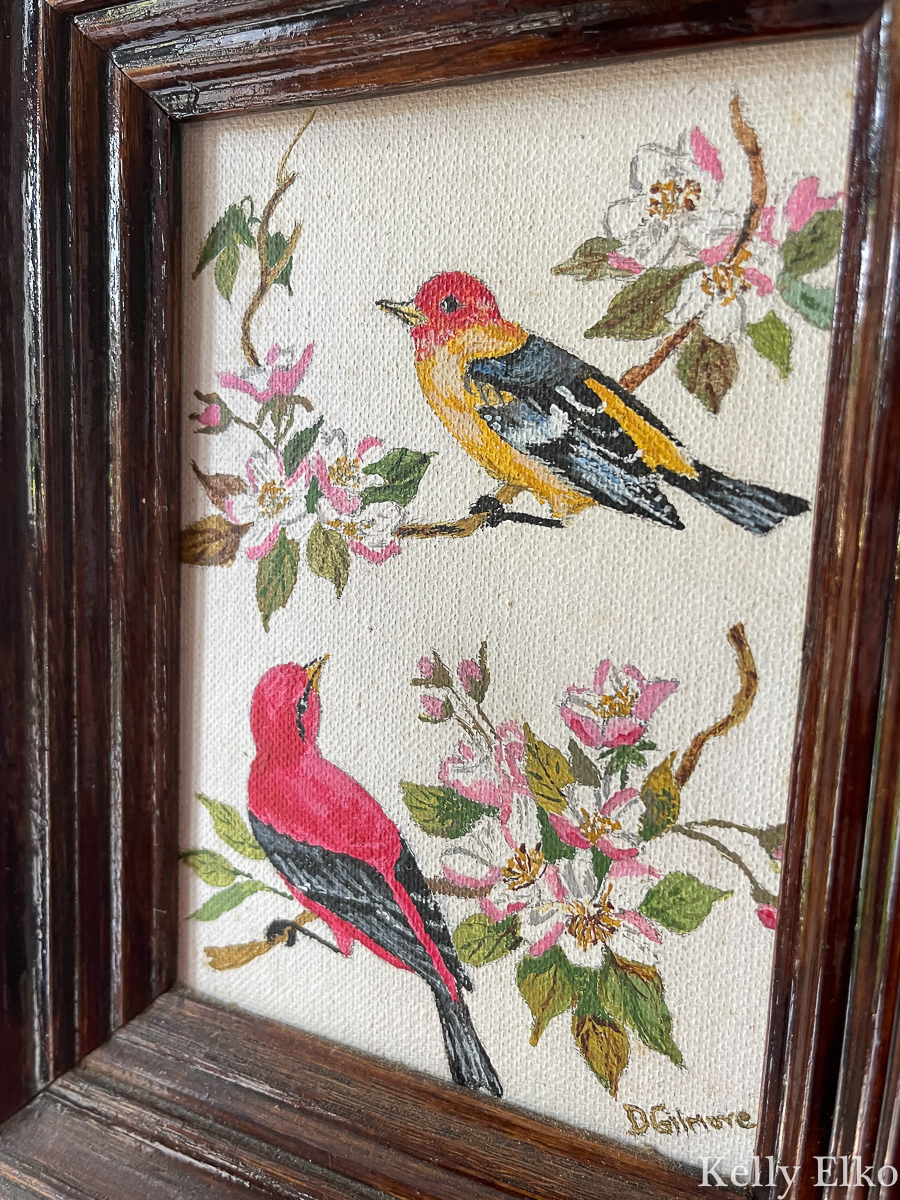 I thought it only fitting to include my dad's old duck decoy to the flock.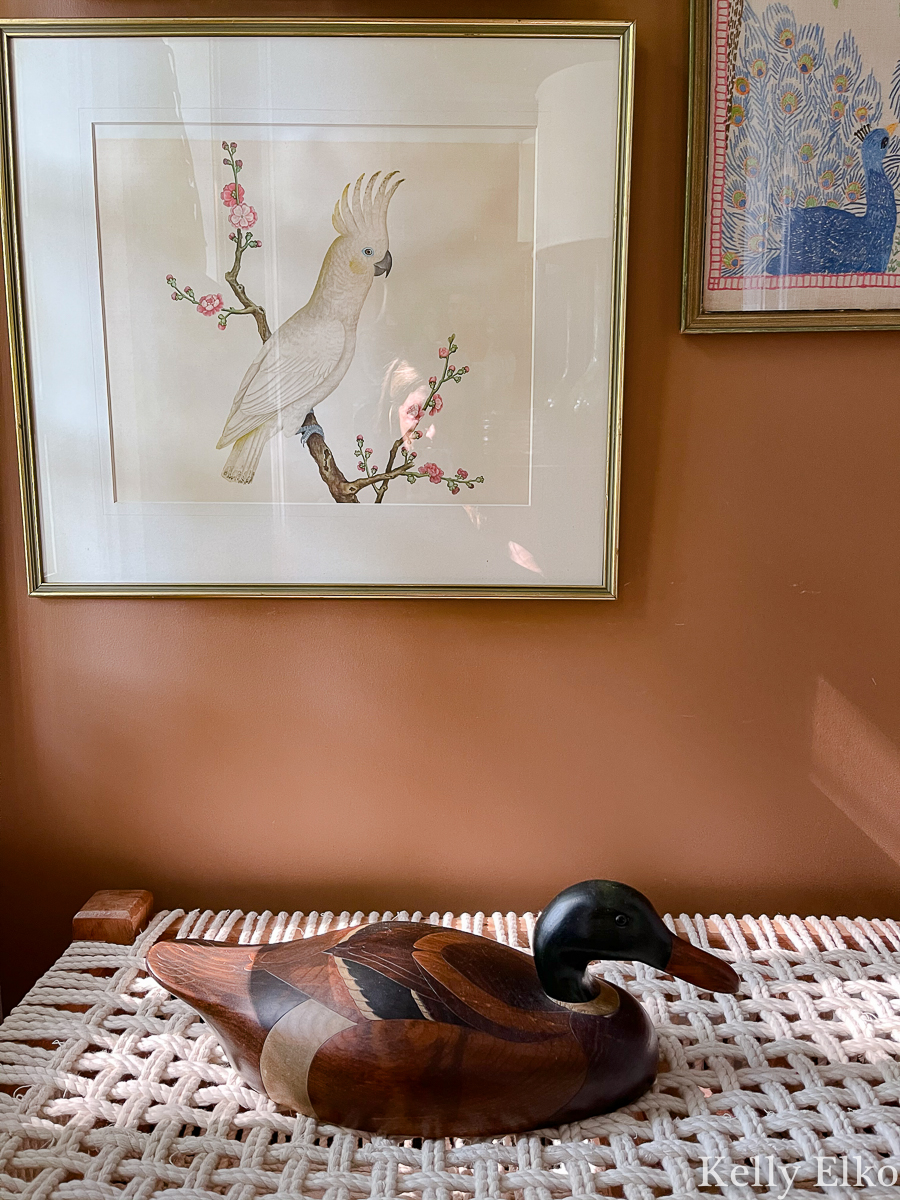 The other side of this tiny space is an eclectic jumble of styles.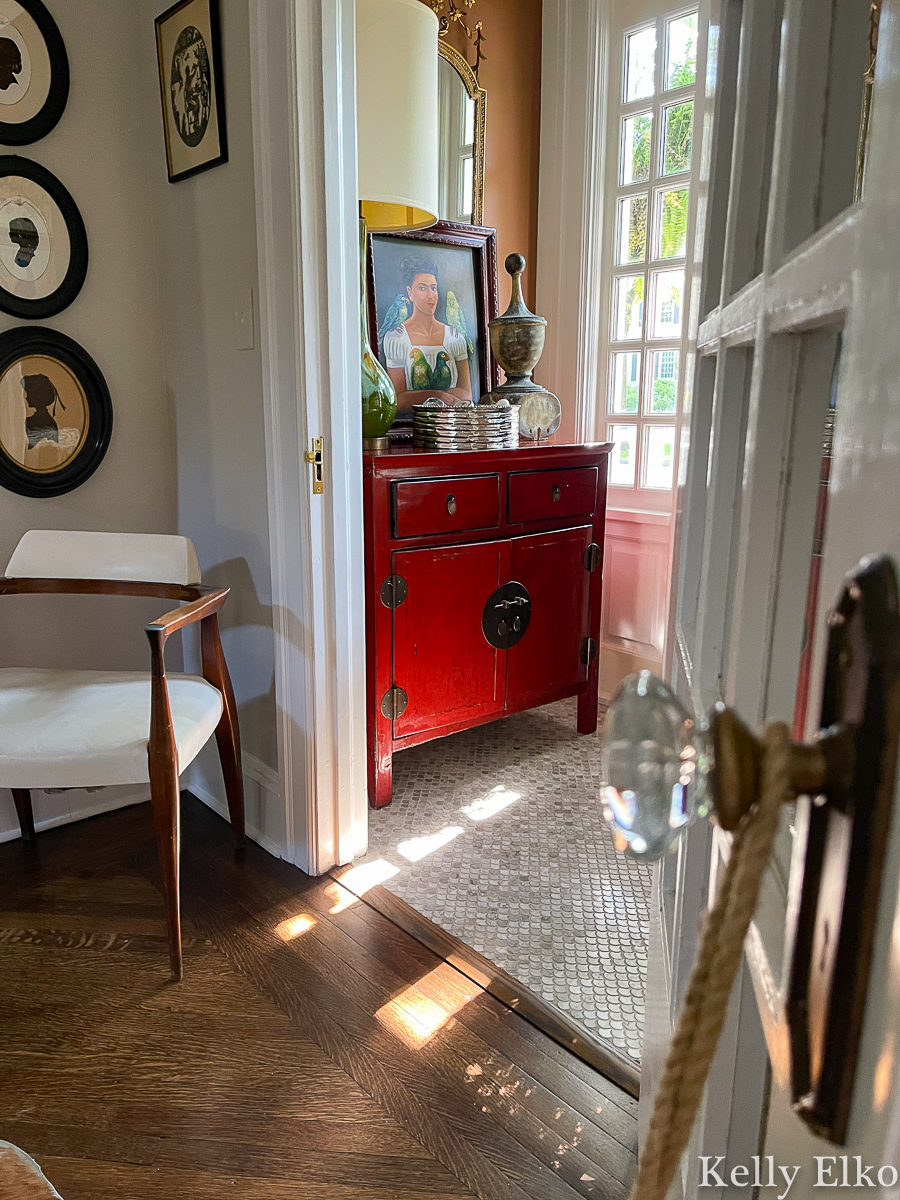 I carried over the bird theme on the opposite wall with this original painting that's a copy of the famous Frida Kahlo painting called Me and My Parrots.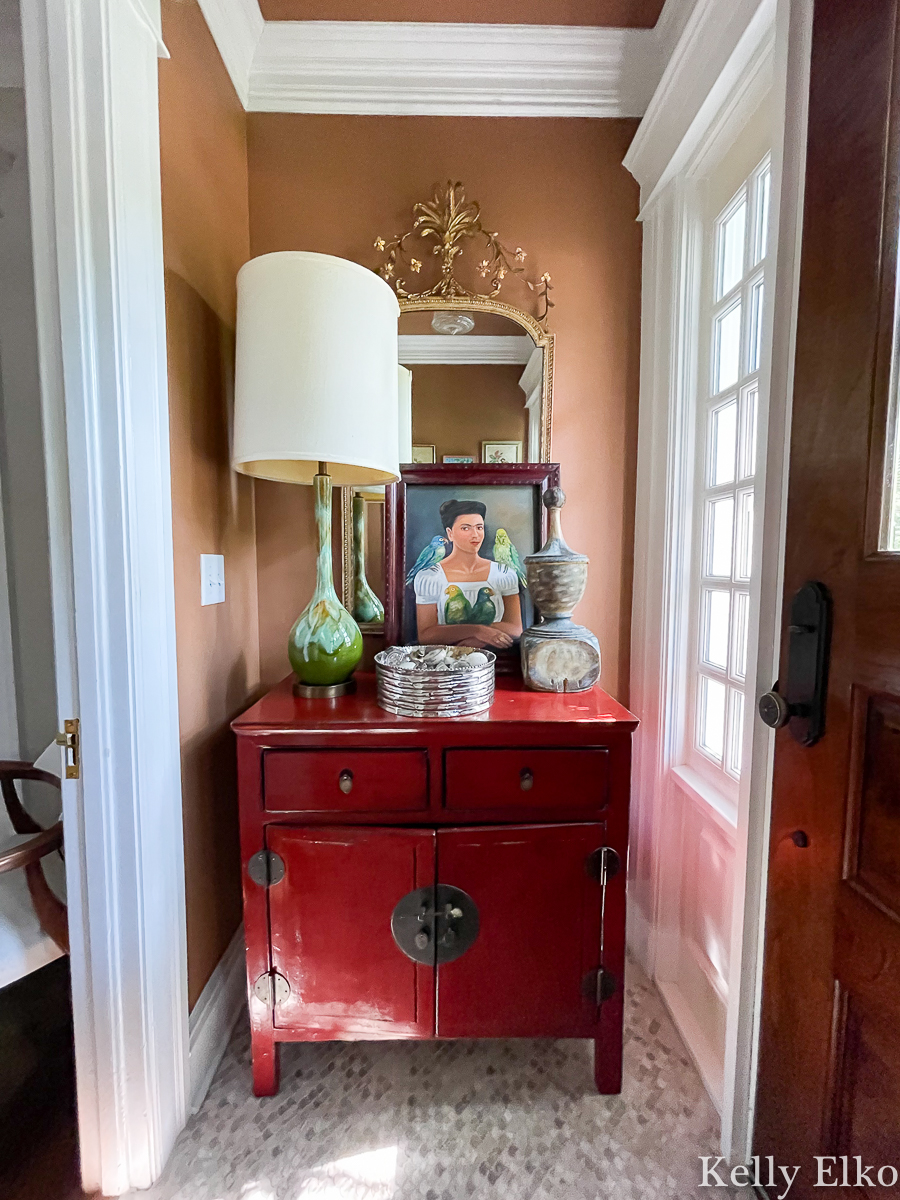 I wonder if my love of these bird paintings has anything to do with my pet parakeets I had when I was a kid. Tweety who flew out the front door never to be found again was replaced by Shamrock. Tweety II joined the cage soon after until he also flew right out the front door. I was distraught and gathered up all the neighborhood kids to form a search party to find my precious birds. Alas, they never did fly home.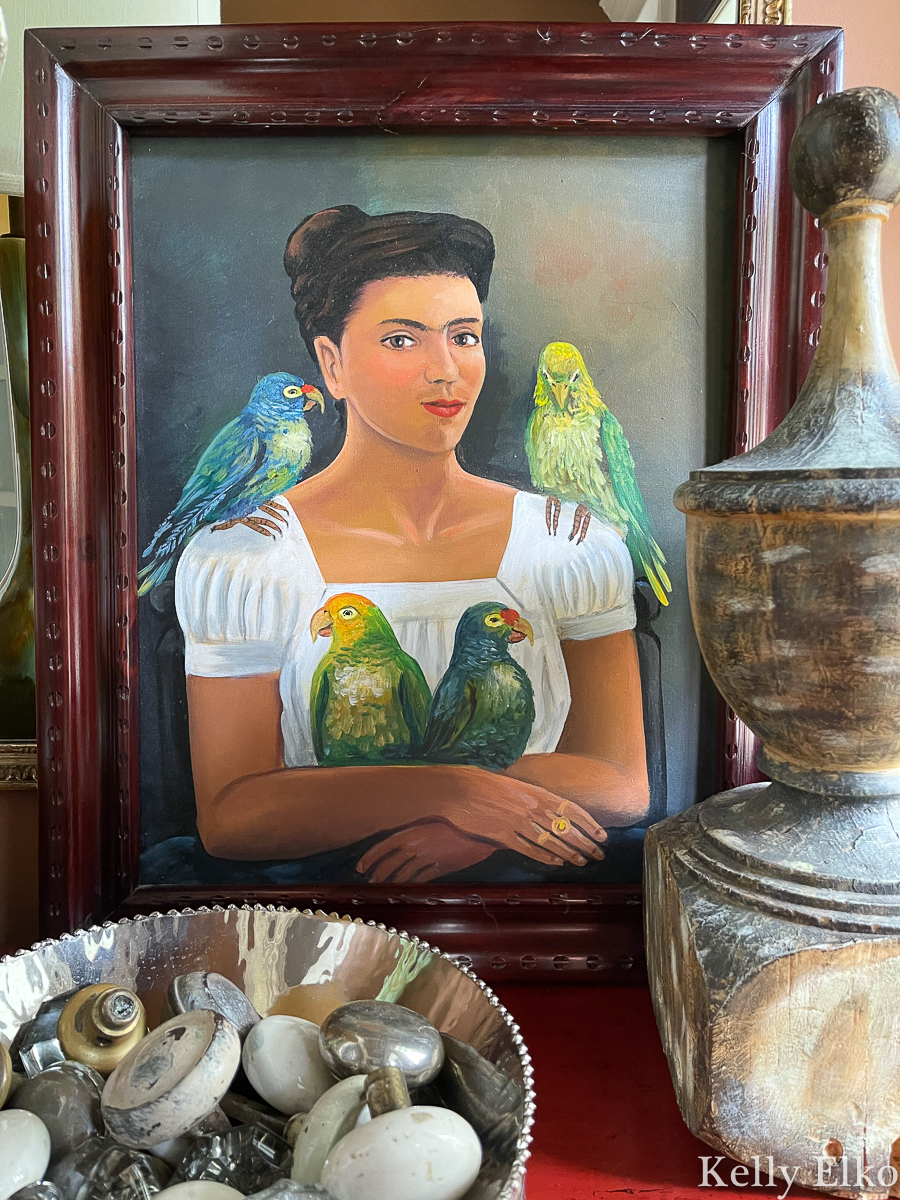 But at least I have my birds to console me.
See more of my gallery walls below …