Eclectic Home Tour – Polished Farmhouse
Every color of the rainbow (red, orange, yellow, green, blue, indigo and violet) is represented throughout the house except for one … violet! So even though you won't find anything purple, you will definitely find a home that exudes happiness. "Color is my thing." says Alison Kandler. She describes the style of today's vibrantly colorful Eclectic Home Tour as "polished farmhouse." Are you ready to be inspired by this masterful mix of color and pattern?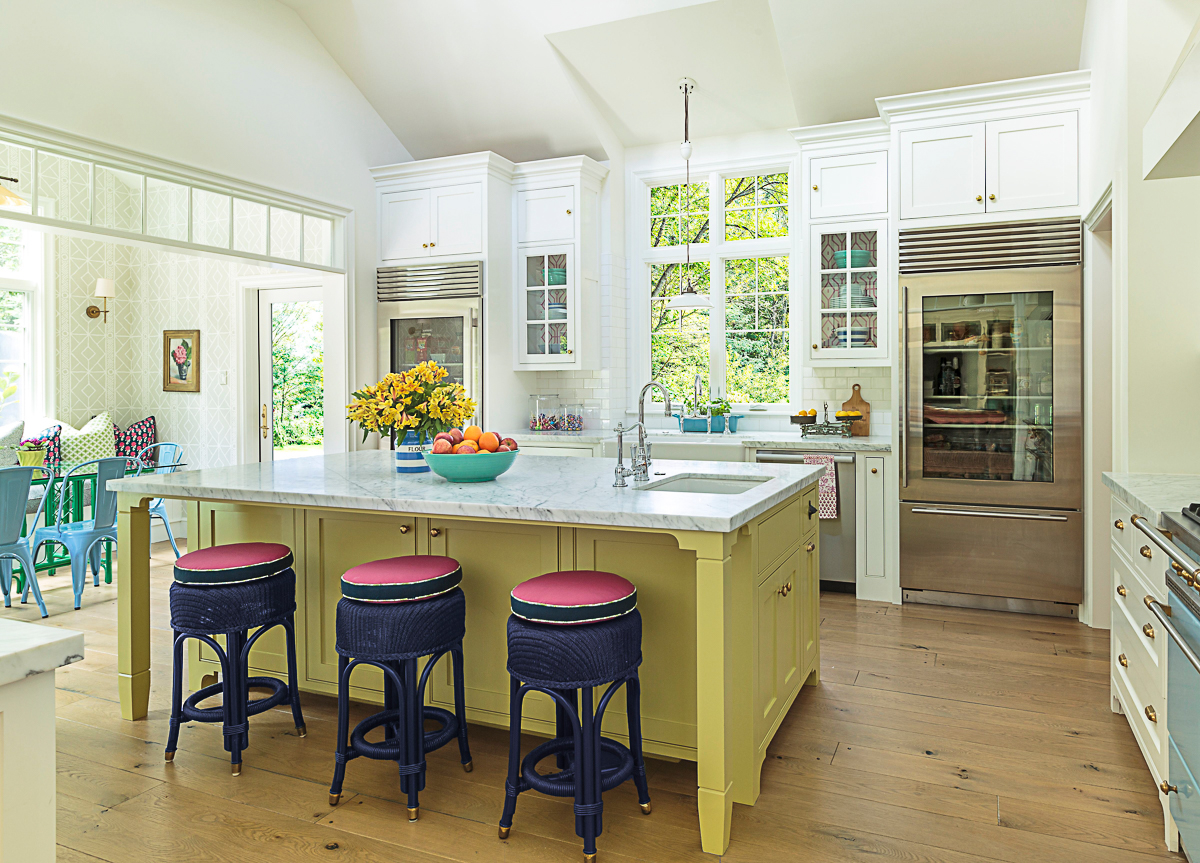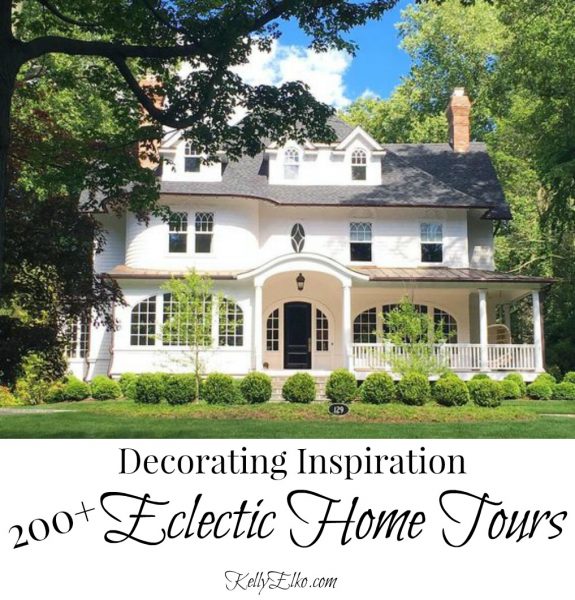 A delft blue Lacanche range and an island painted a happy shade of yellow add fun pops of color to the mostly white kitchen.
The kitchen chairs got a custom paint job to match the color of the range and a transom window is a nod to those found in old houses.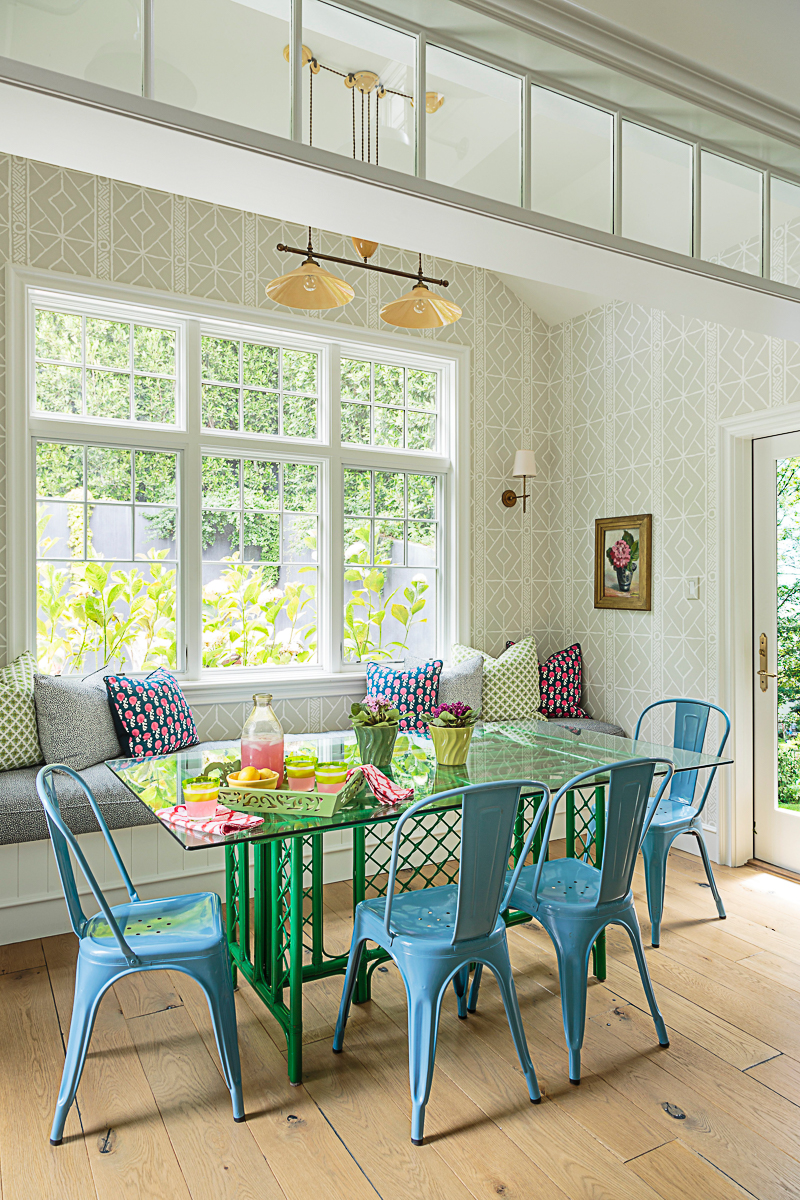 Throughout the house, you'll spot bookcases and cabinets with wallpapered backs. These are a great place to add a backdrop of color and pattern.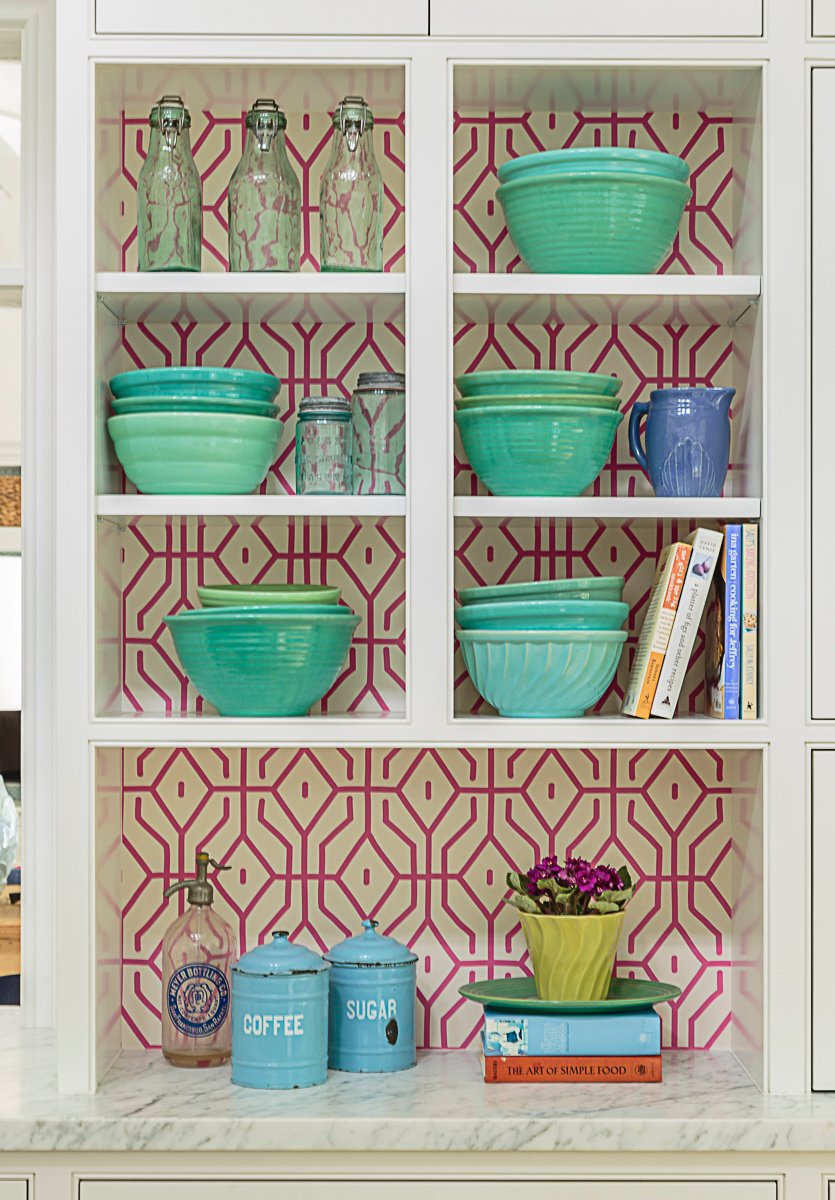 An unexpected detail is the interior of this brass lantern painted pink.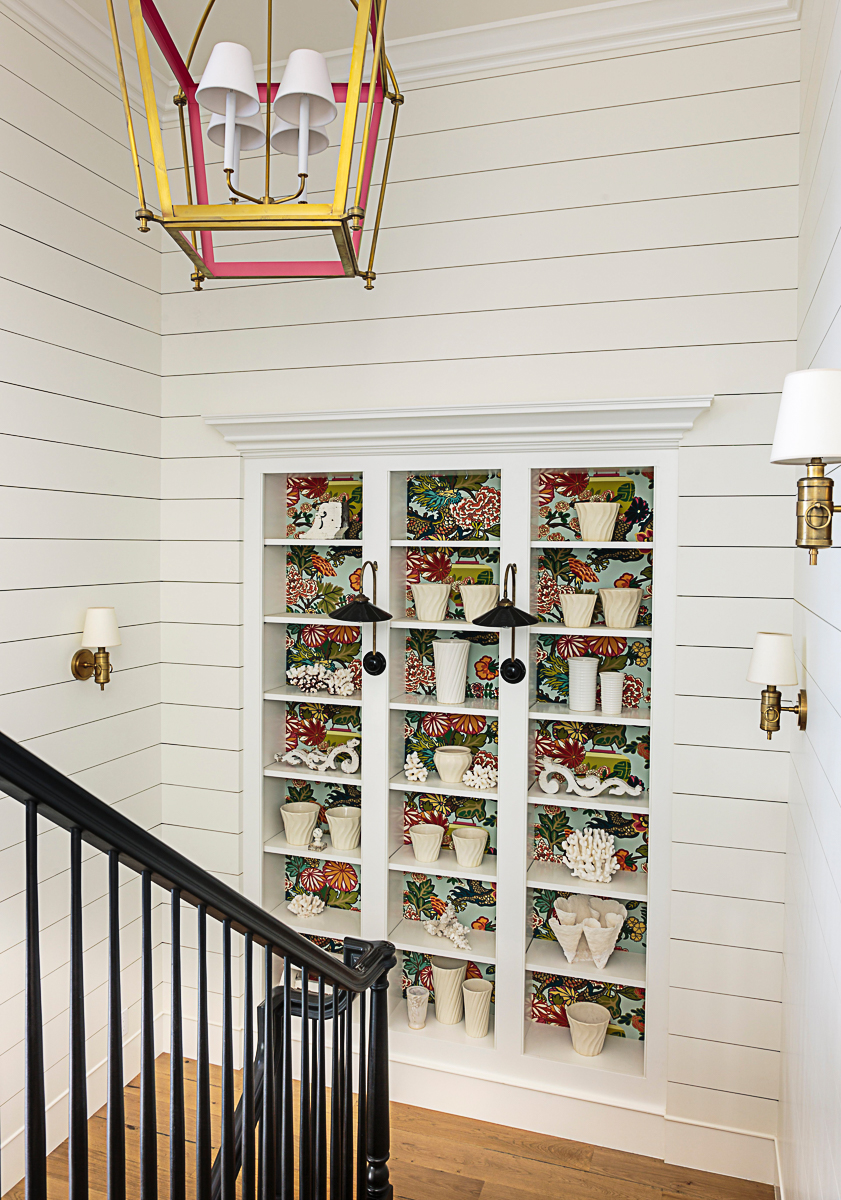 Another client says Alison is like a drug dealer when it comes to wallpaper! Can you believe the the color palette for the entire house was inspired by the wallpaper on the back of this built-in bookcase that's recessed into the staircase wall.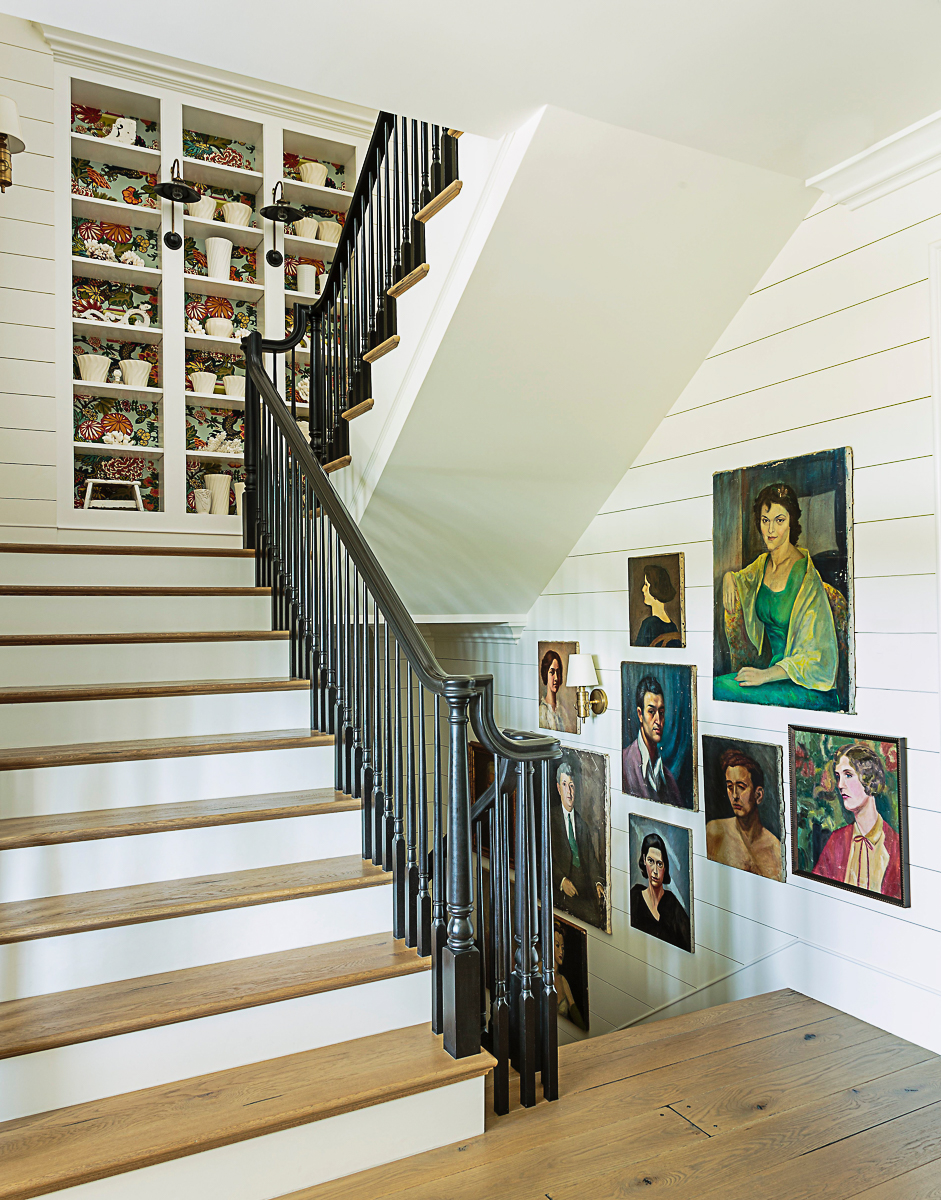 The homeowner gravitates towards portrait paintings from the 20's, 30's, 40's and 50's.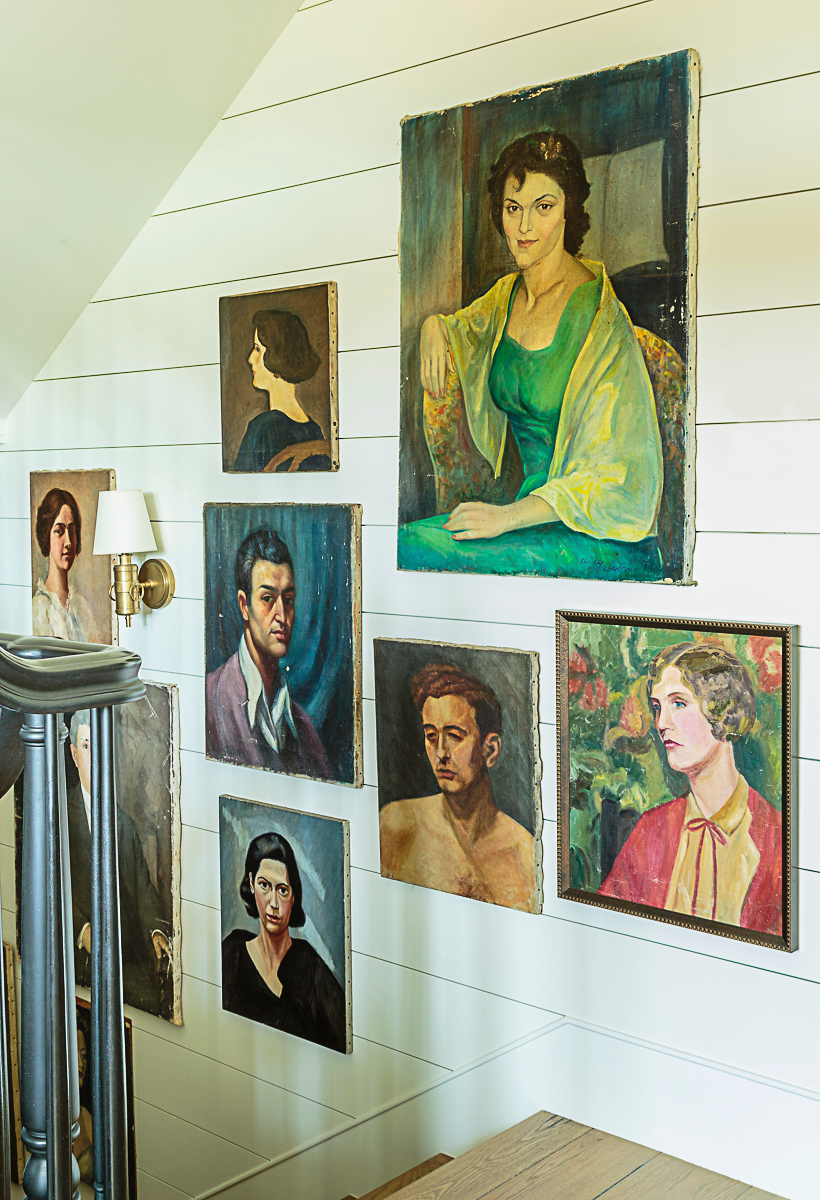 A variety of pillows gives the living room a relaxed vibe.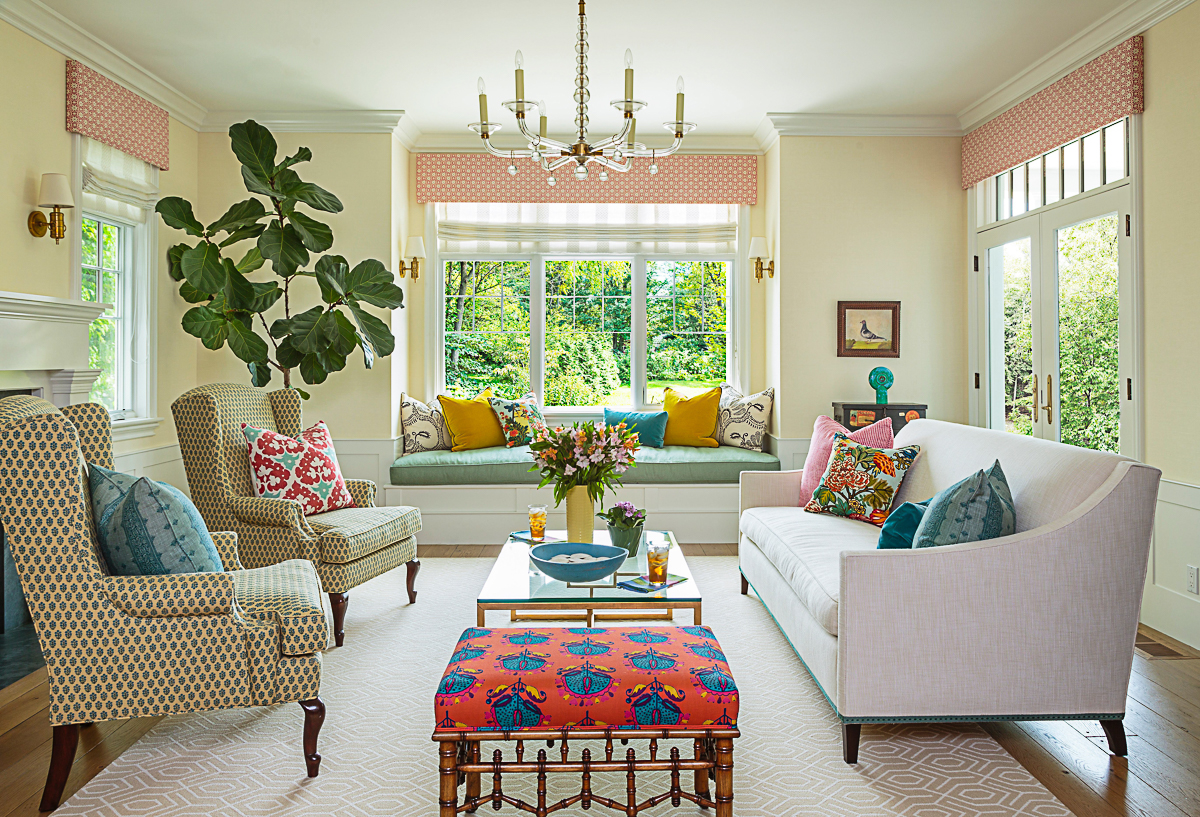 Notice the back of the built-in cupboard and the ceiling in the dining room painted a similar blue to the range which helps provide design continuity from room to room.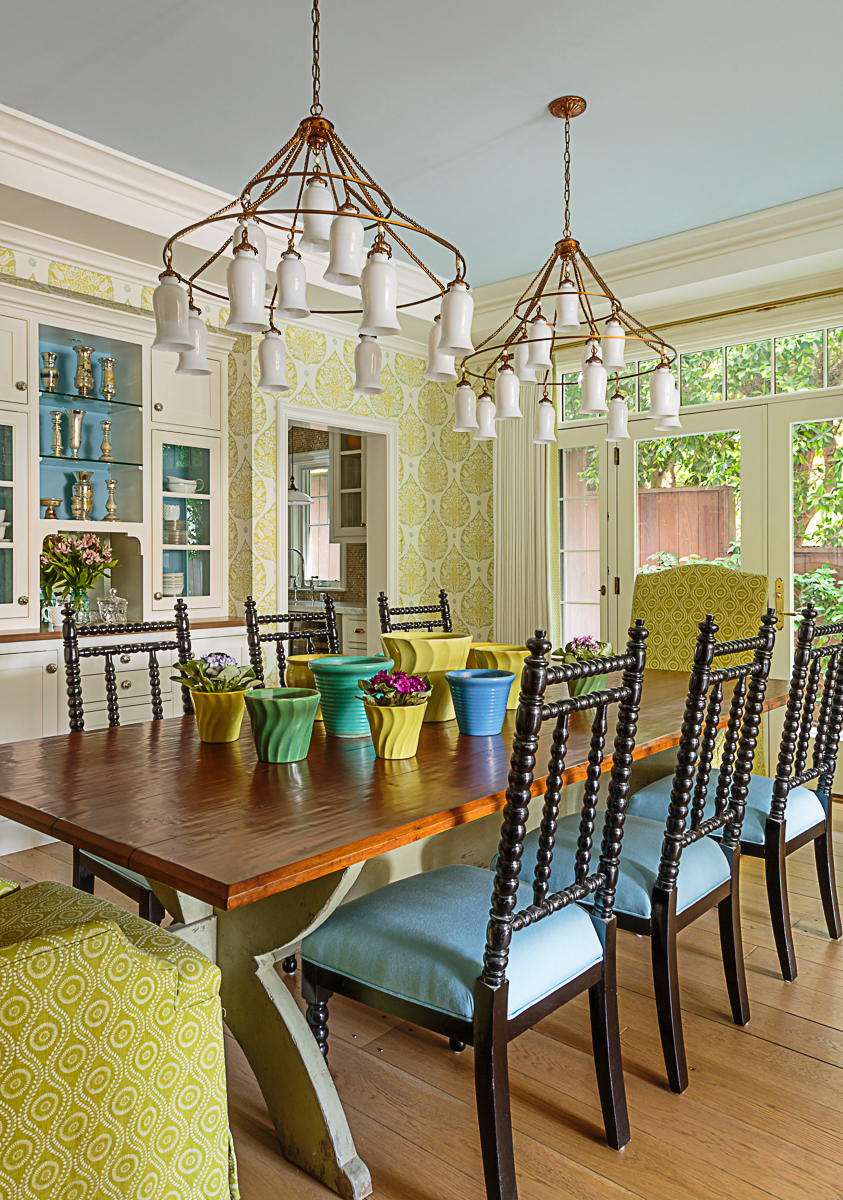 A chippy old green coffee table is surrounded by lots of colorful furniture in the family room.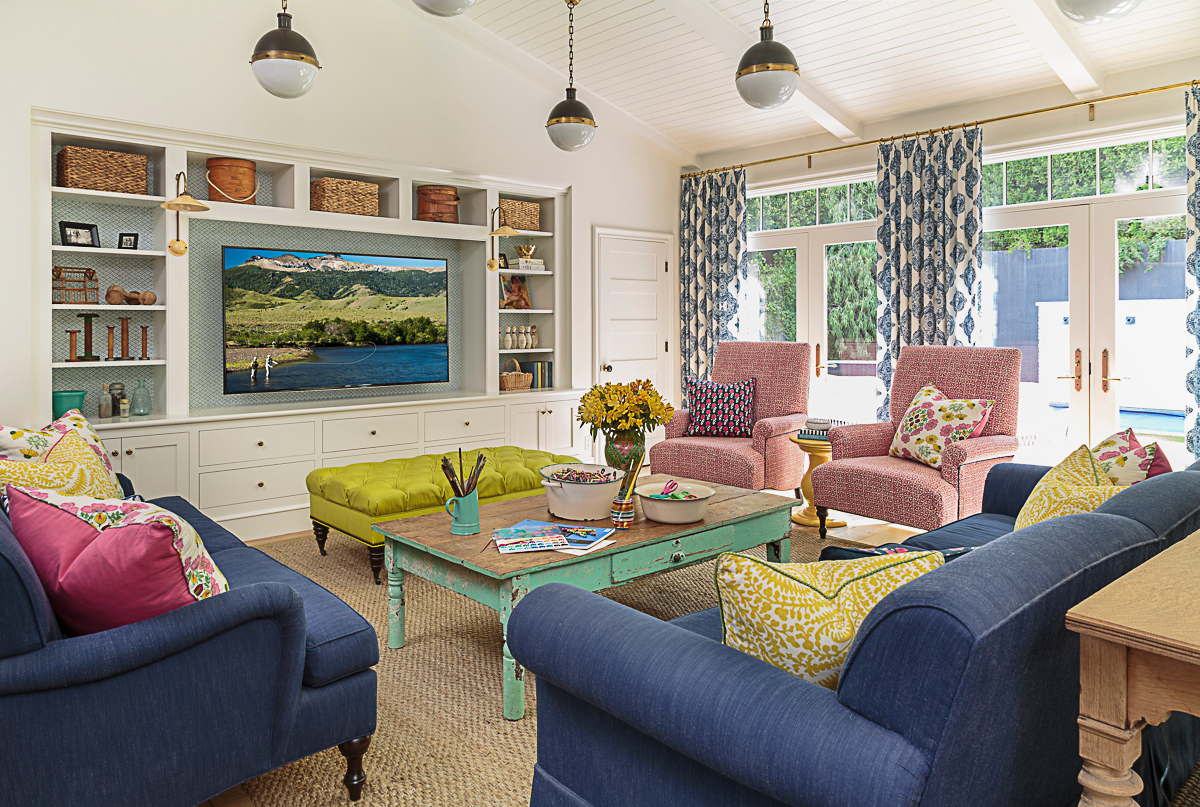 "I bring in lots of vintage stuff. I don't want it to look like one-stop shopping but like pretty things that have been collected over the years," says Alison.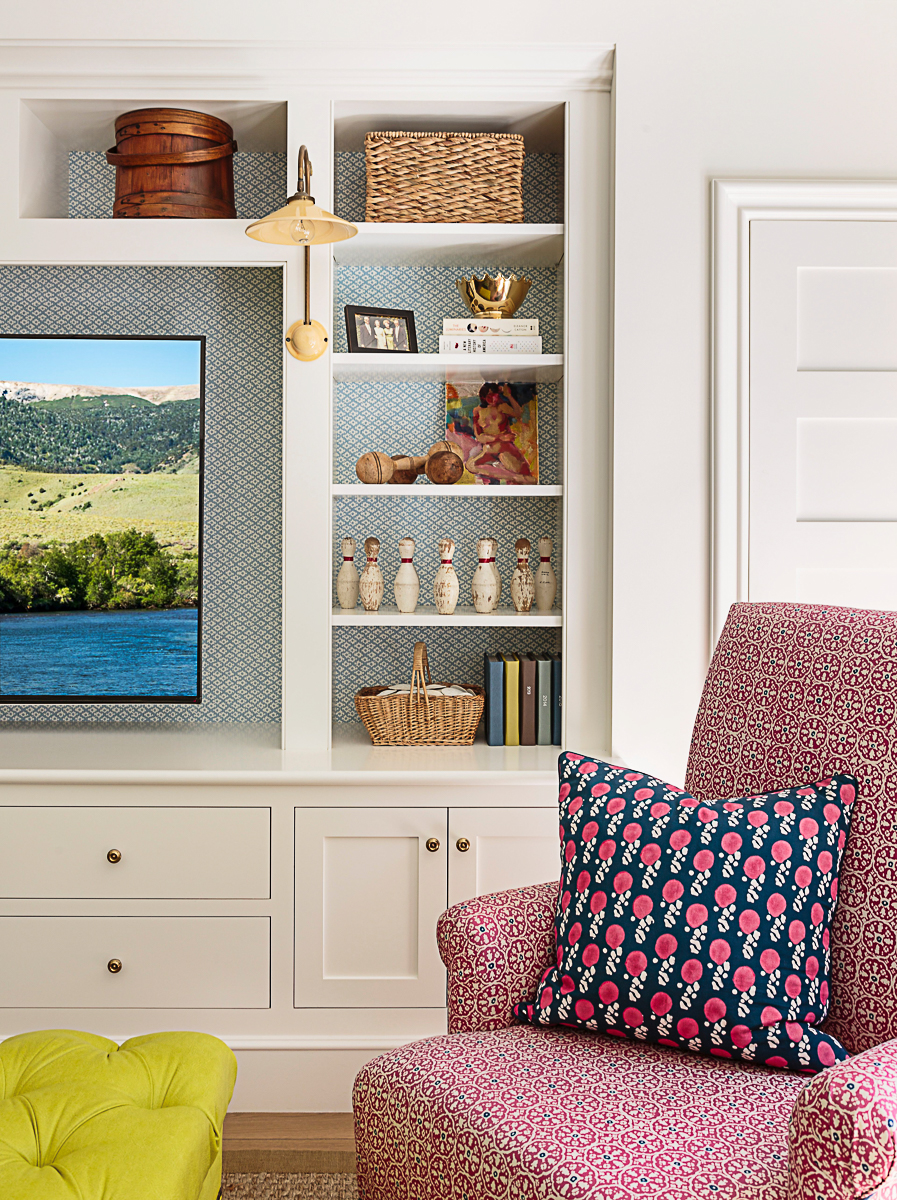 The home office is separated from the great room by an orange pocket door (painted the same color as the front door). Once again, notice the back of the bookshelves painted in the same shade of soft sky blue that's woven throughout the home.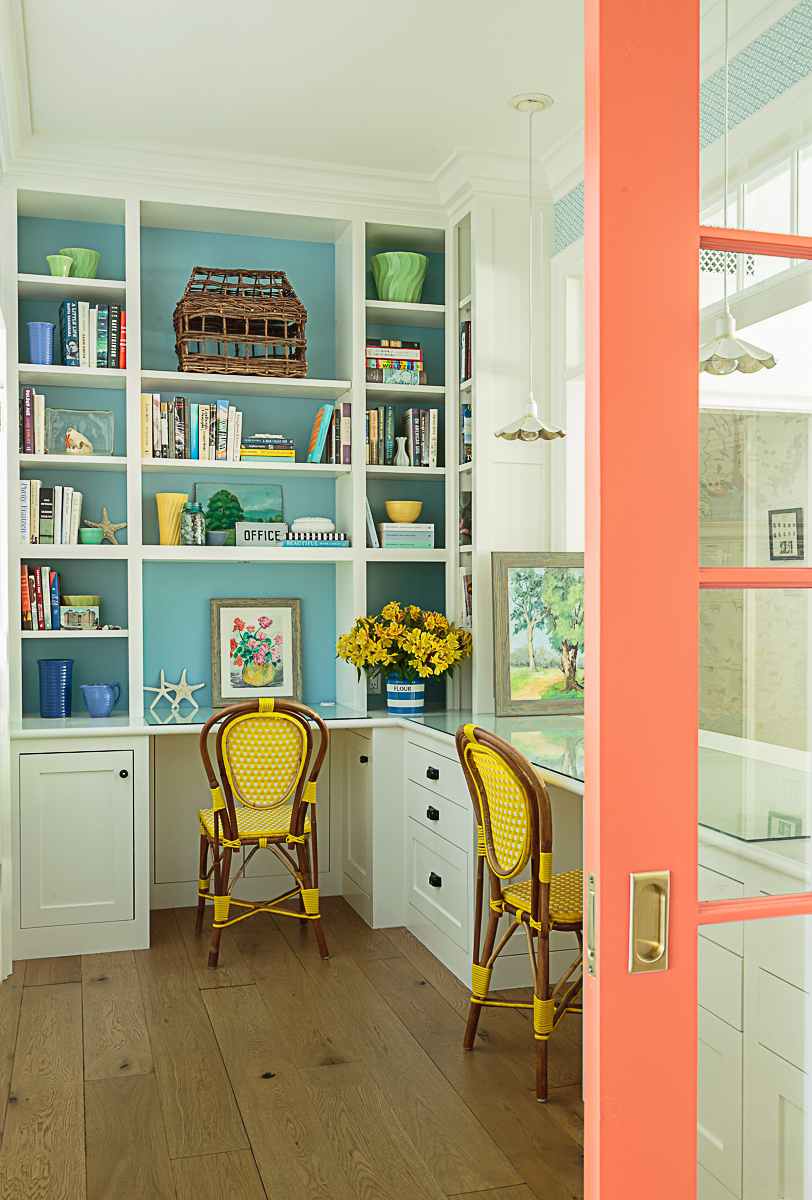 The master bedroom takes a more neutral approach with white walls and grass cloth wallpaper with color brought in with bedding and accessories.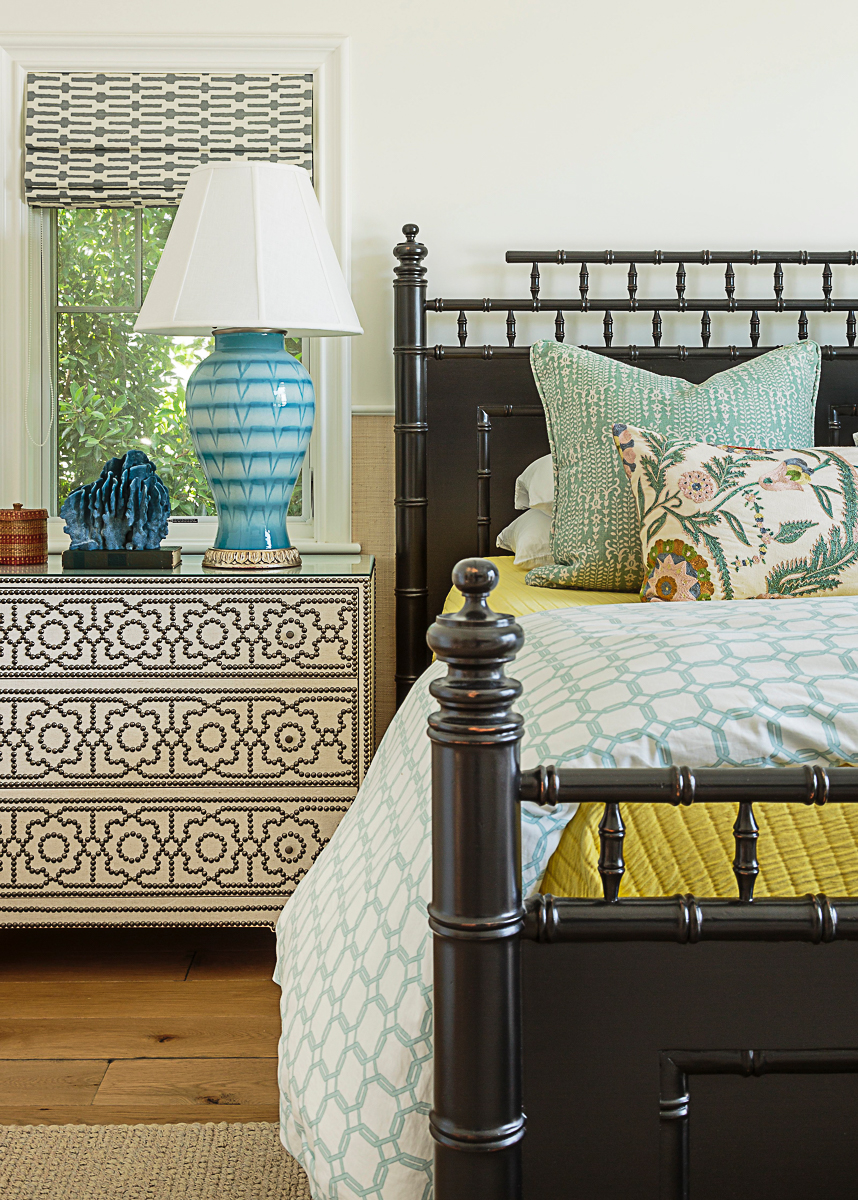 Nailhead trim on the nightstand pairs beautifully with a vintage inspired faux bamboo bed.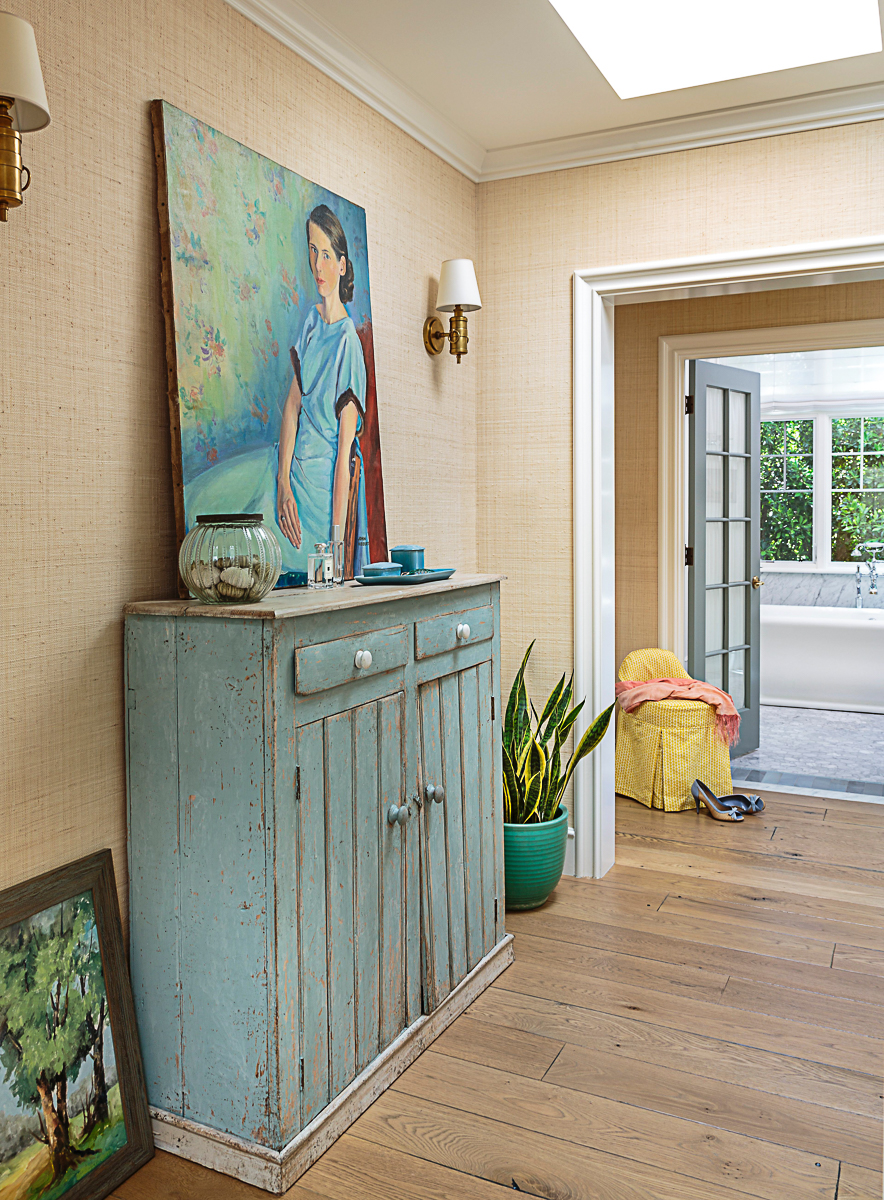 More vintage details that really show off the homeowners style.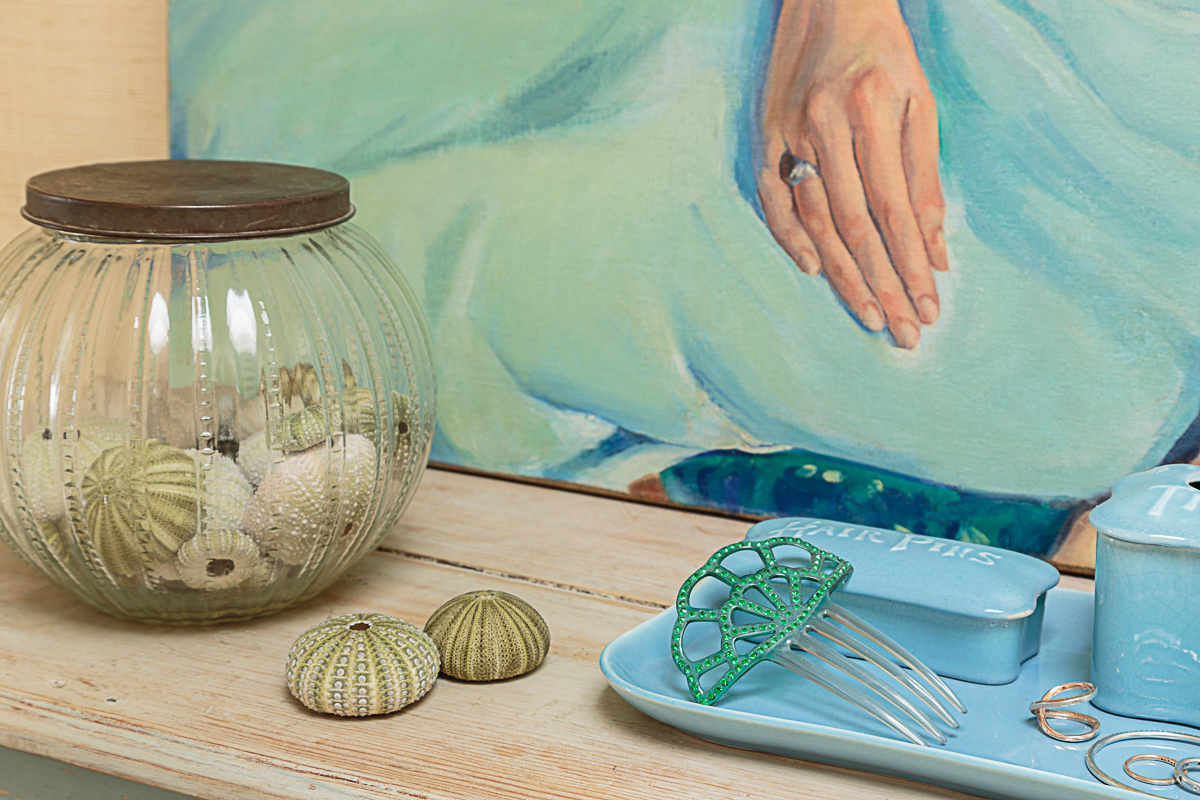 The master bath takes a break from all the color and is a soothing sea of marble and white walls.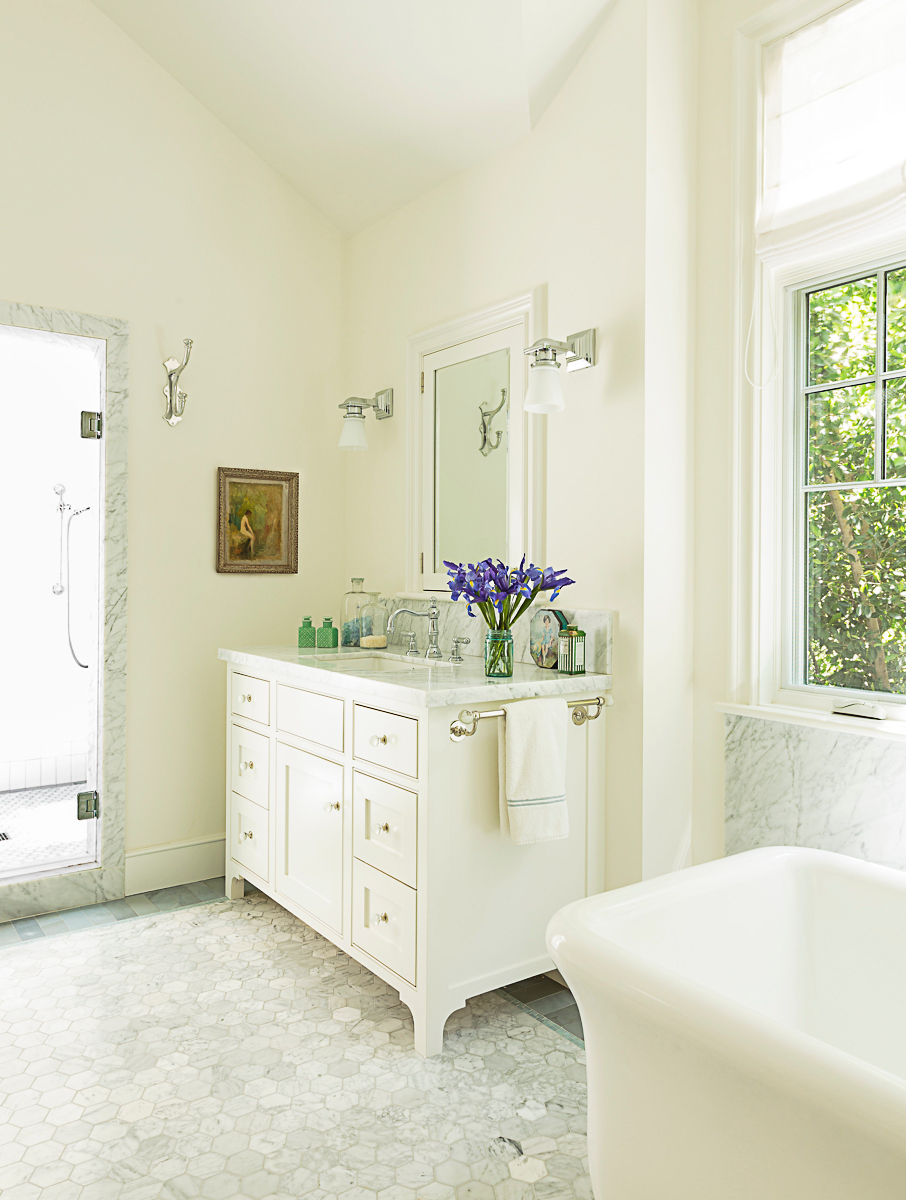 Painted wood floors in an oversize checkerboard pattern flow through the kids rooms.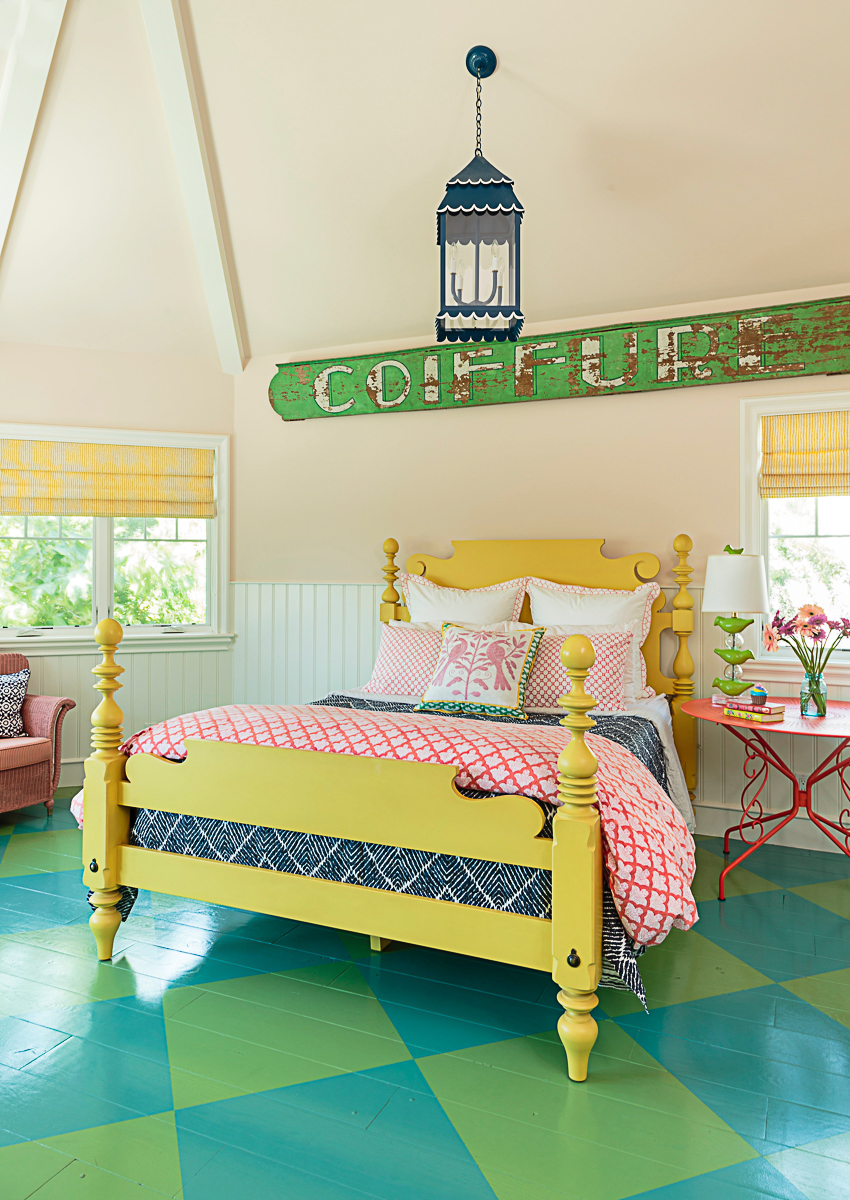 Alison says the kids bathroom is a "fresh take on classic farmhouse elements." White subway tile creates a place for the eye to rest amid all the color and pattern.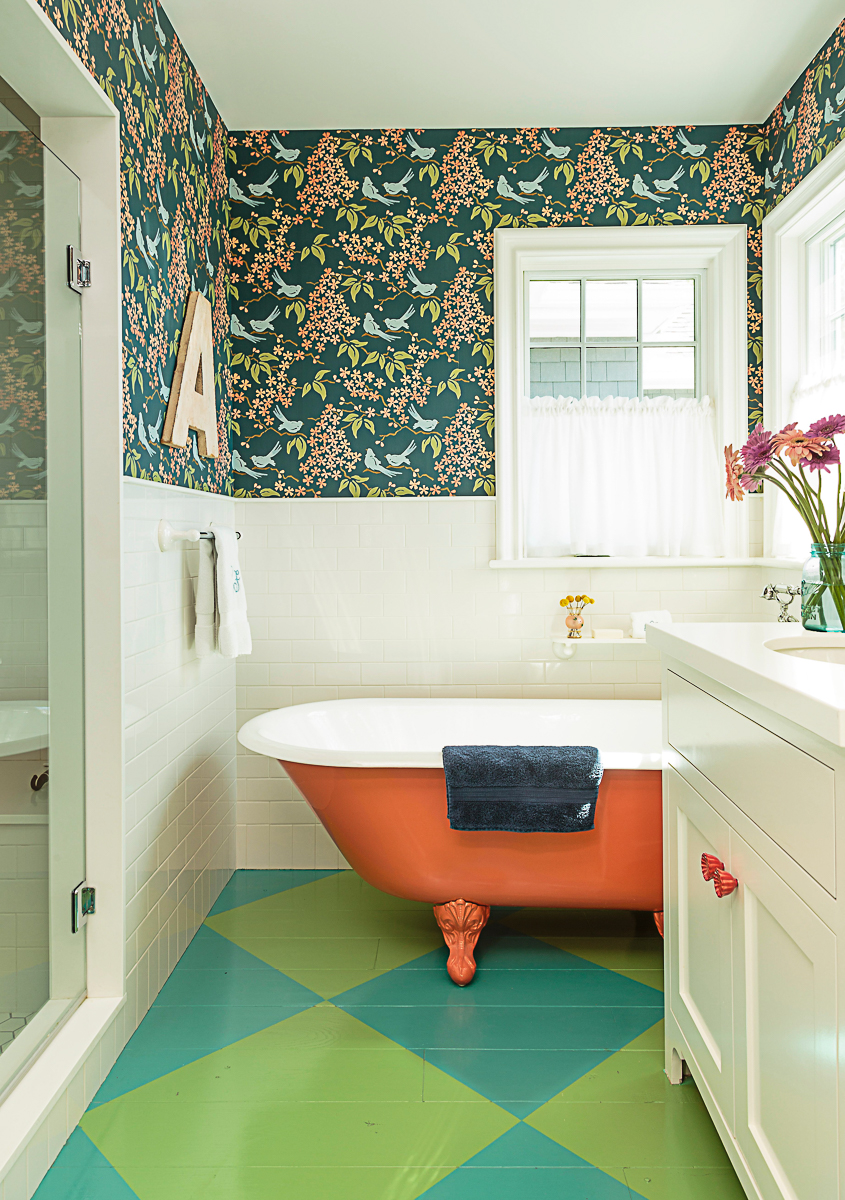 A dream worthy laundry room, complete with perforated metal inserts in some of the cabinets, has a vintage inspired look.
See more of Alison Kandler's colorful portfolio of work …