Today's Eclectic Home Tour of Alison Kandler's Beach House is a truly happy home! She infuses her place with color and whimsy and it's sure to put a smile on your face.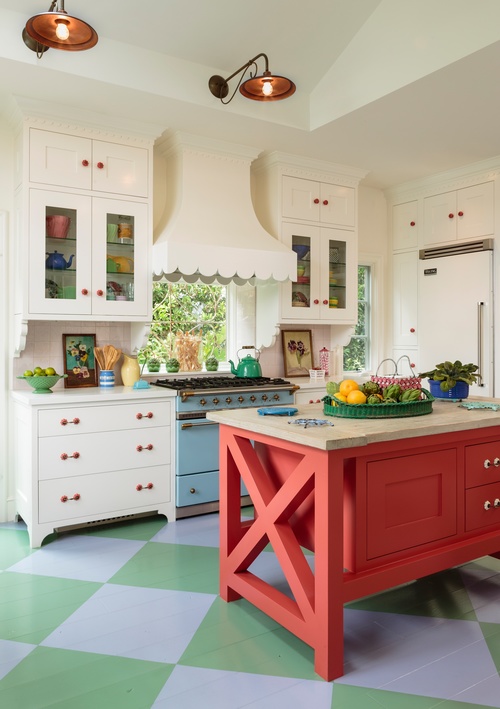 Alison Kandler is  is not one to shy away from color!
"As an interior designer and decorator, I enjoy creating beautiful rooms that are also comfortable. Most of my work is inspired by traditional architecture and interior design from the 1920's and 1930's," says Alison.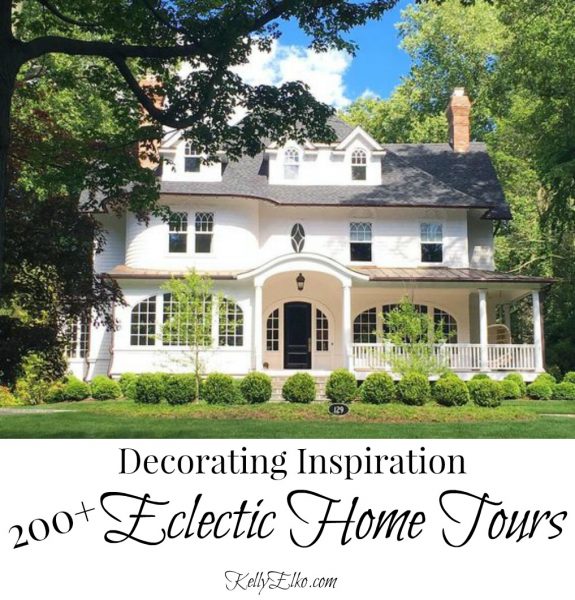 The front door color hints at what's in store inside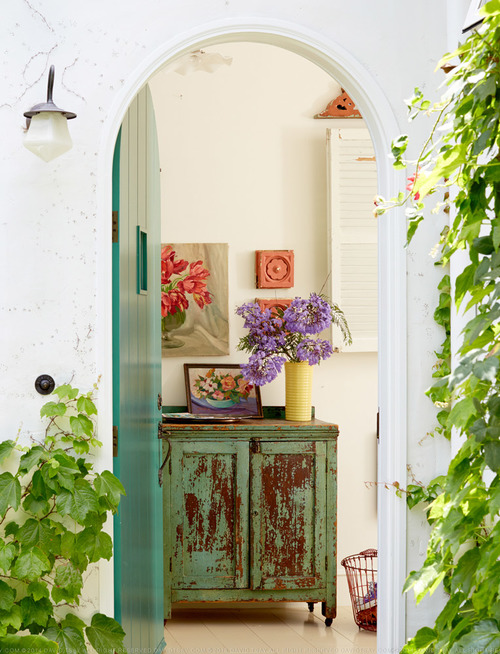 White cabinets ground a riot of color from floor to stove to the cherry on top red island.
Who says the cook has to stare at a tiled backsplash when they can gaze outside.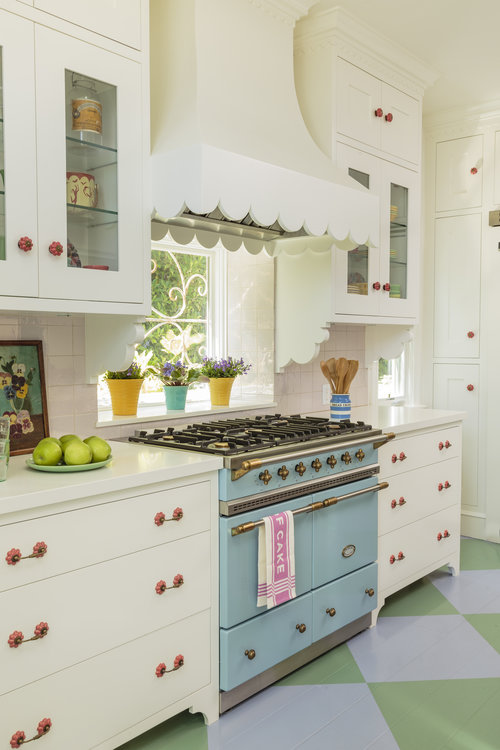 A glass pantry door gives a glimpse into what's available for snacking.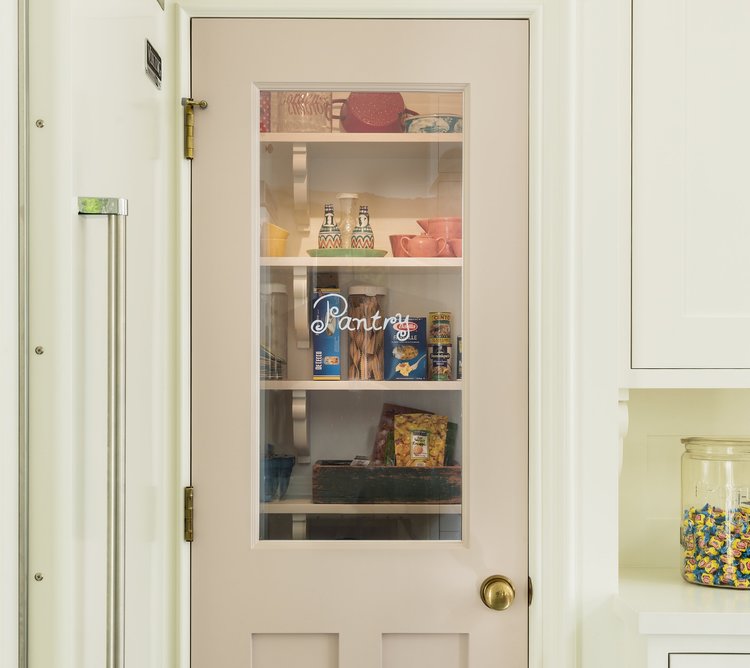 A built in banquette shows off colorful pillows and sconces take the place of expected recessed lighting.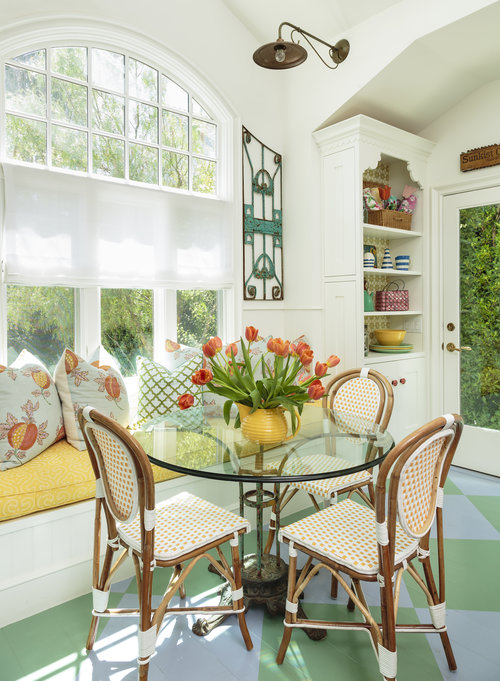 Man's best friend wasn't neglected in this design. How fun is this little nook for the dogs bowl!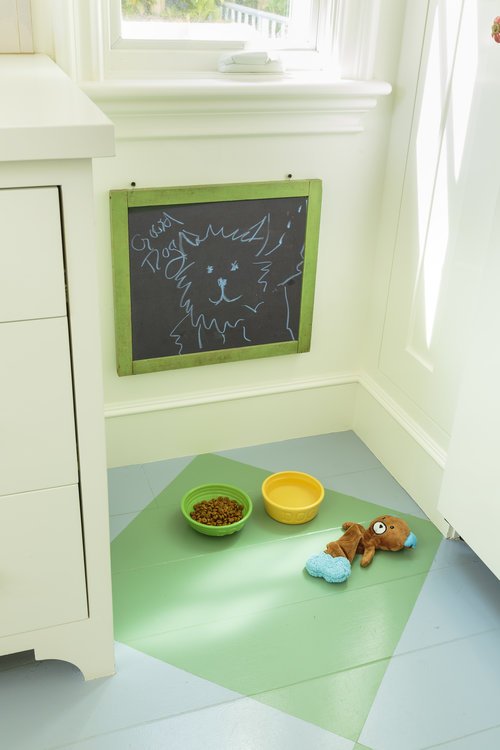 Again, lots of white paint and a neutral rug ground all the color. I love the wallpaper on the backs of built-in bookcases.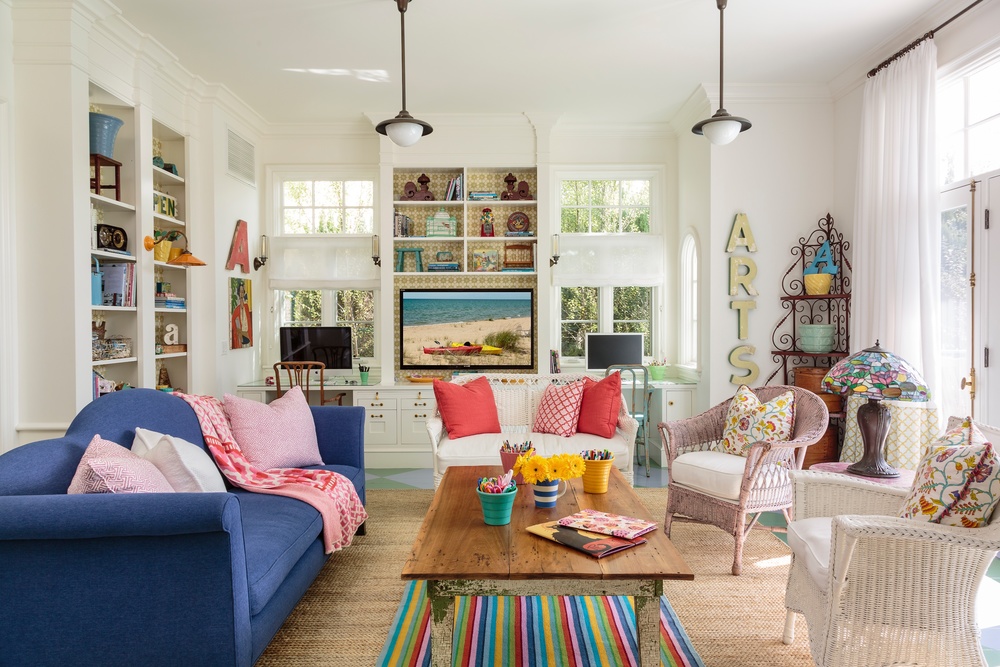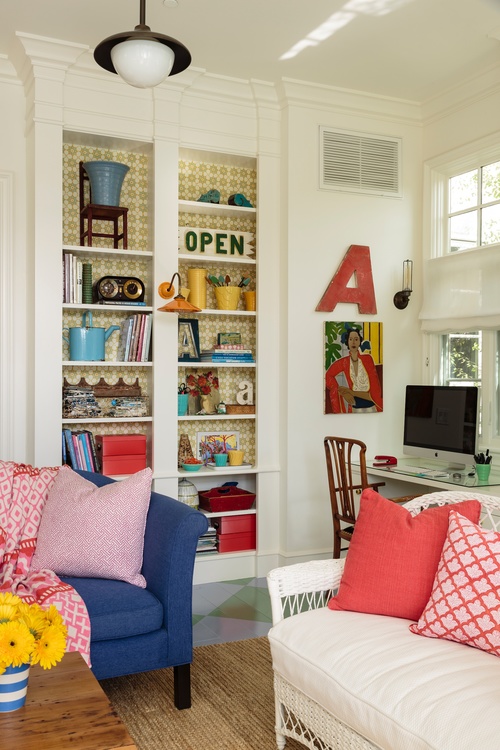 A garden trellis adds height and drama to the space and a trio of mini upholestered chairs add a fun, unexpected touch.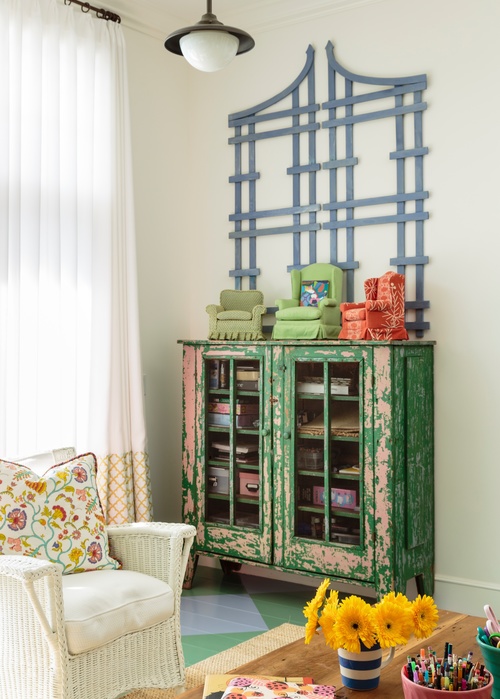 Colorful pink floral wallpaper pairs beautifully with a green farmhouse table.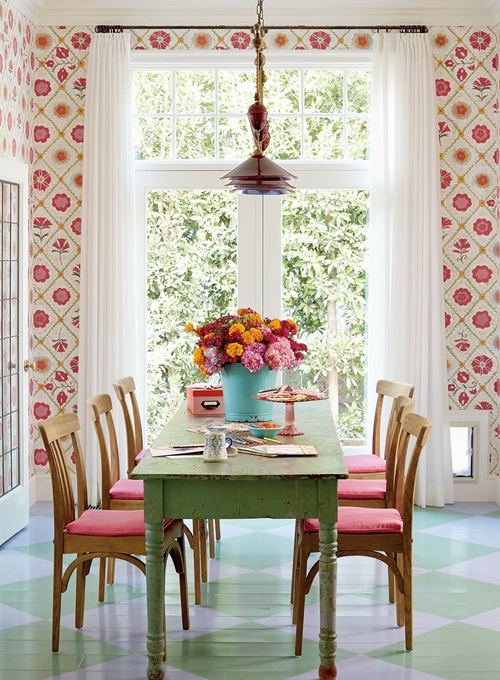 Old wood beams and a huge chandelier add texture to this sun soaked room and a giant fiddle leaf fig adds life.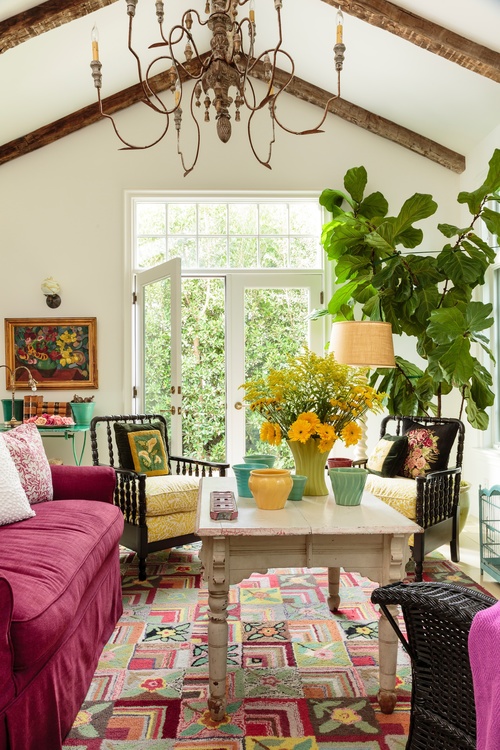 Vintage still lives and portraits combine to create a very unique gallery wall.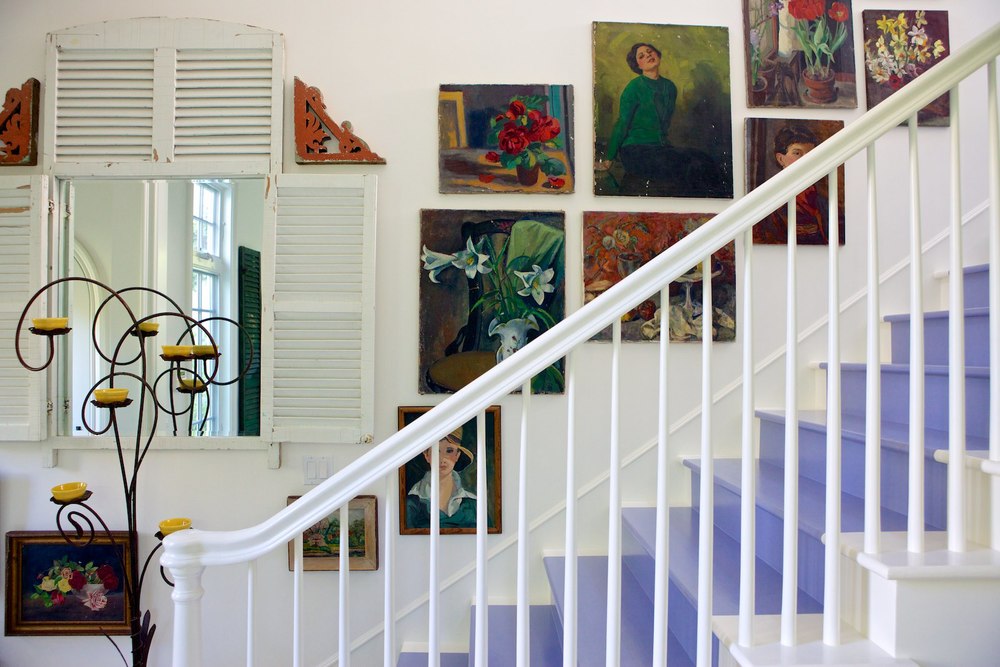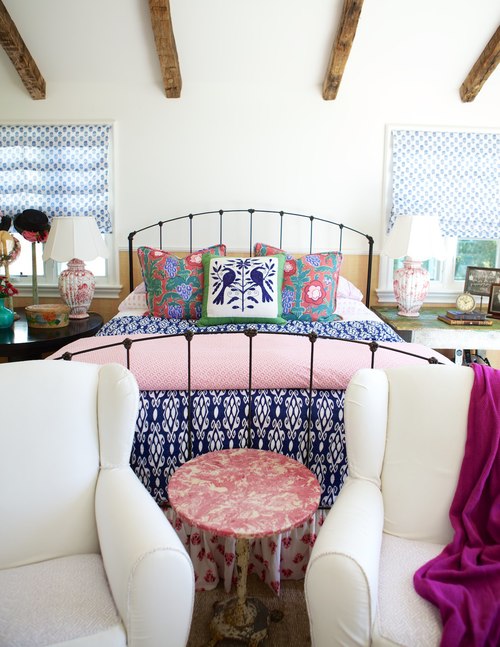 A clawfoot tub updated in cherry red is the focal point of this bathroom.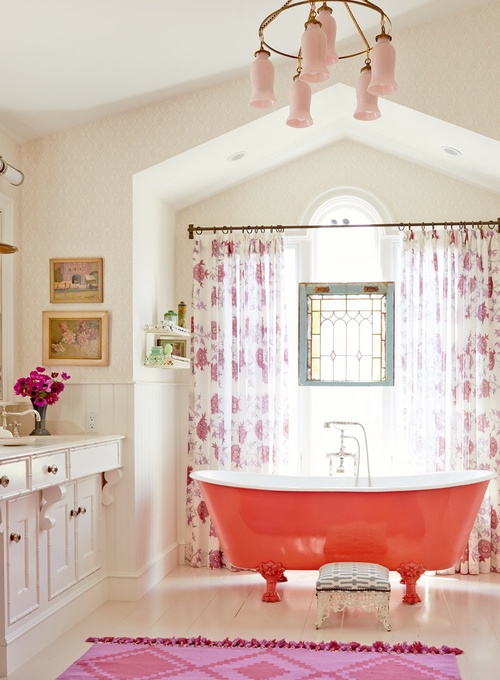 A wicker vanity painted in a pale blue is a feminine touch to this bathroom.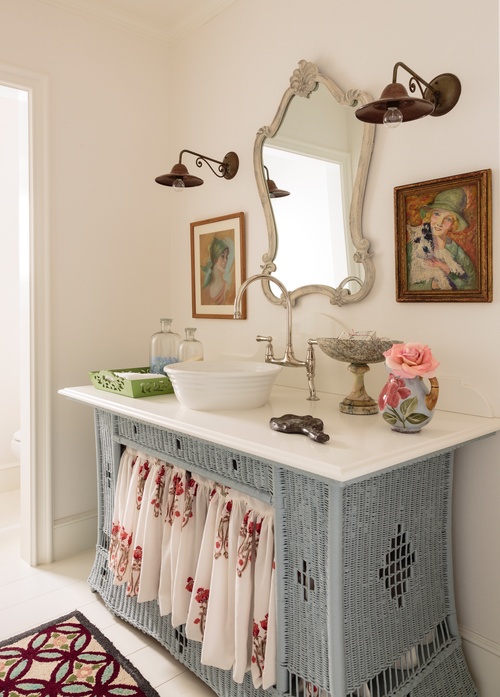 Even the kids room has tons of vintage personality.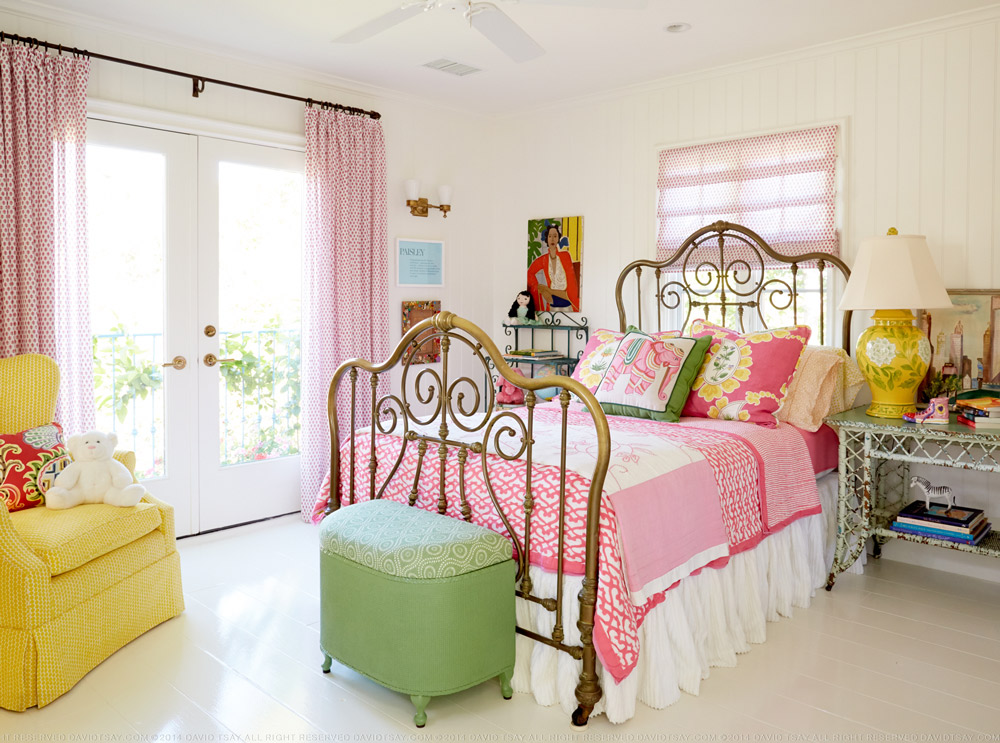 Saturated hues in pink and green add a preppy vibe to this guest bathroom and the stenciled walls are a beautiful backdrop.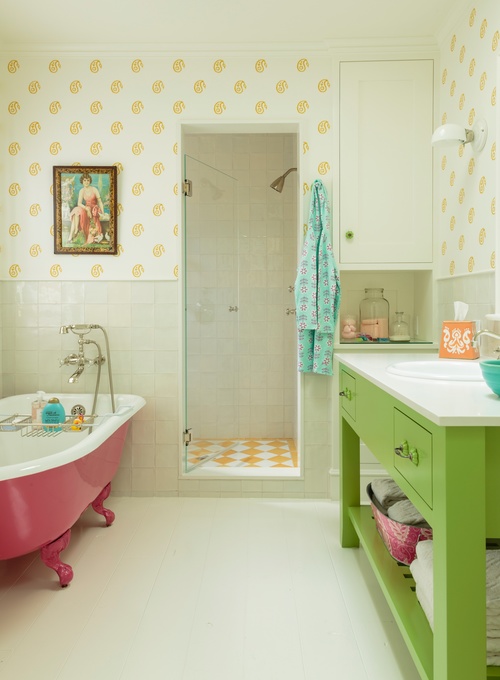 A chippy vintage dresser adds a pop of color to this little nook.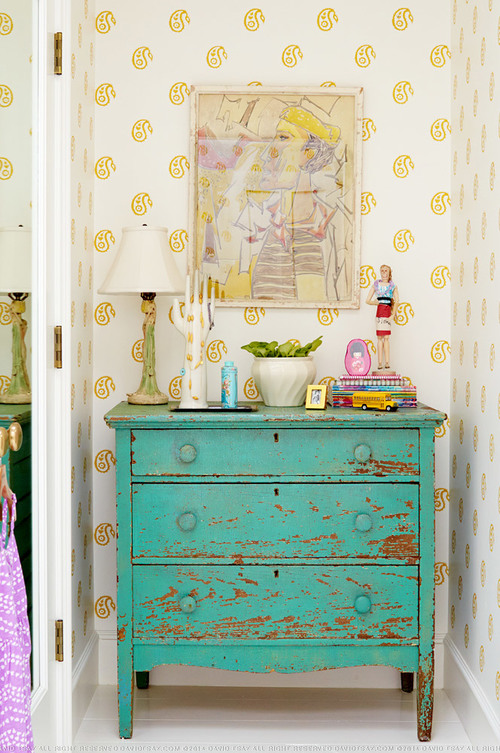 Even the laundry room is awash in color and whimsy with a purple chandelier over a farmhouse sink. Open shelves keep the space looking light and bright.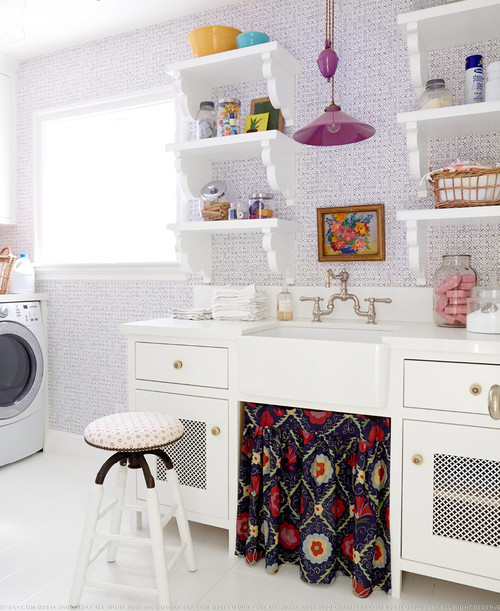 The outside is as stunning as the interior with a charming pool house covered in ivy.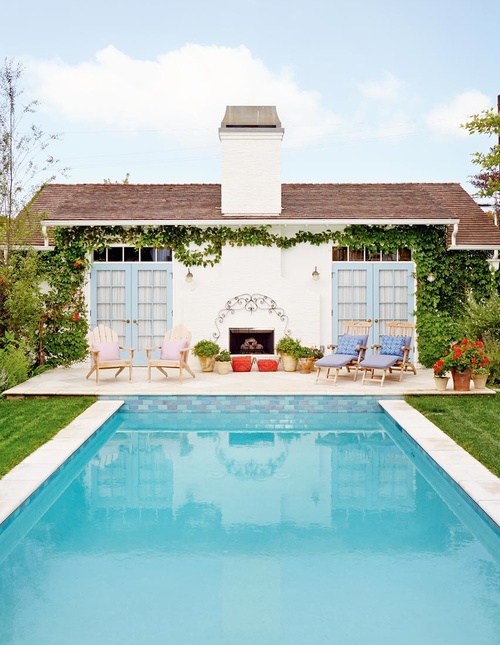 Don't miss more of Alison Kandler and her colorful, eclectic style.
Photography: David Tsay and Mark Lohman