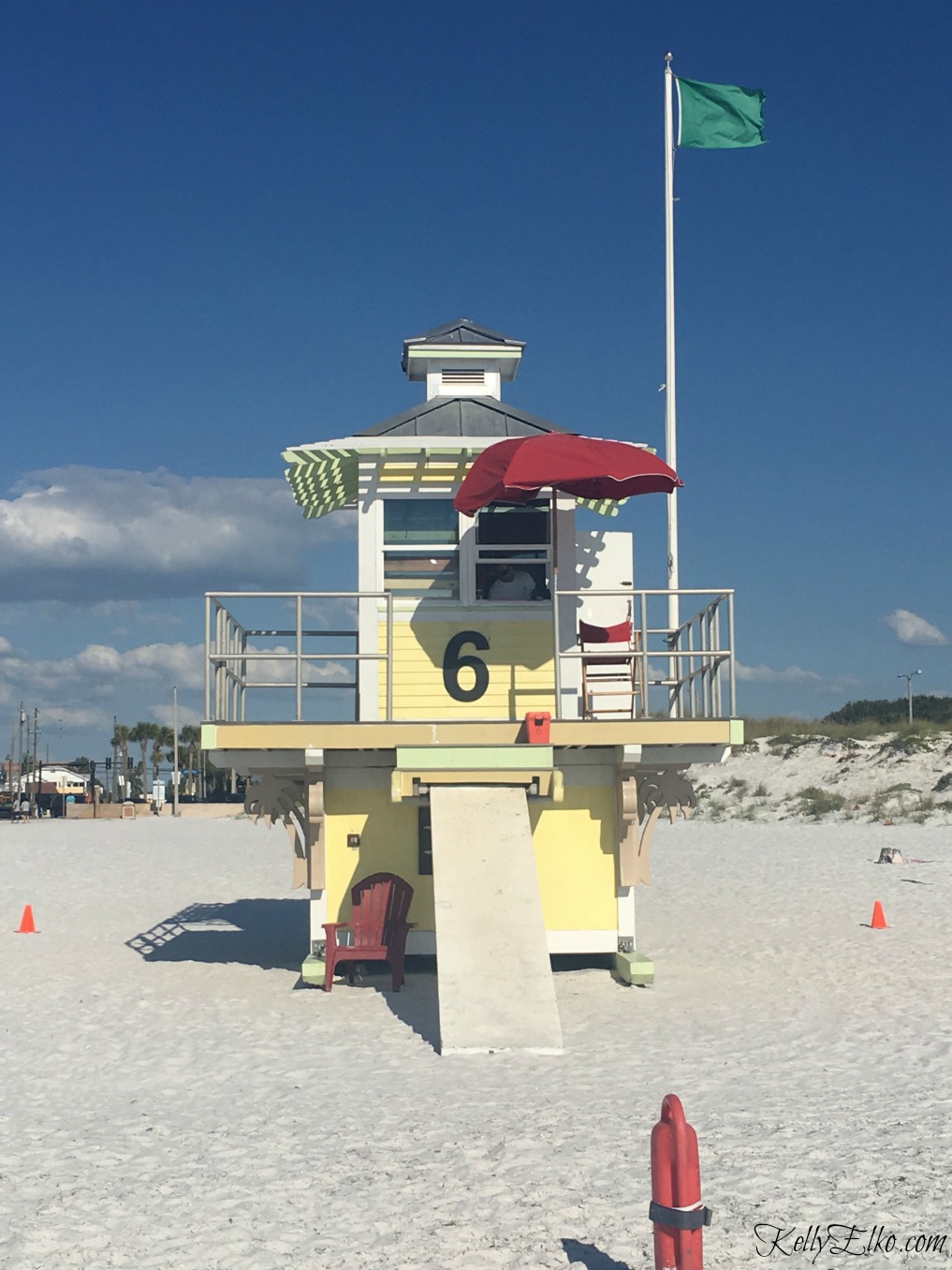 Two moms and five teenage girls in Florida for spring break – and I lived to tell the tale!
We stayed in a condo in Clearwater Beach on the water with a pool and jacuzzi. I loved being able to walk to all the action but be away from the crowds.
There was a lot of relaxing mixed with great food, amazing sunsets and fun activities plus the sand in Clearwater is incredible! I can see why it was voted best beach in Florida in 2013.
The girls rented bikes for our stay and pedaled to beaches, shops and restaurants.
My favorite part of the trip was a morning spent paddle boarding where dolphins swam within a few feet of us! We also spotted a small shark that I wish was farther away! We paddled by a small island brimming with birds during mating season where we saw spoonbills (they are pink like flamingos) and pelicans bobbing their heads and strutting their stuff trying to attract the ladies. I did not think I was going to be able to stand but after one near spill into the water, I managed to stay upright and from there it was a piece of cake.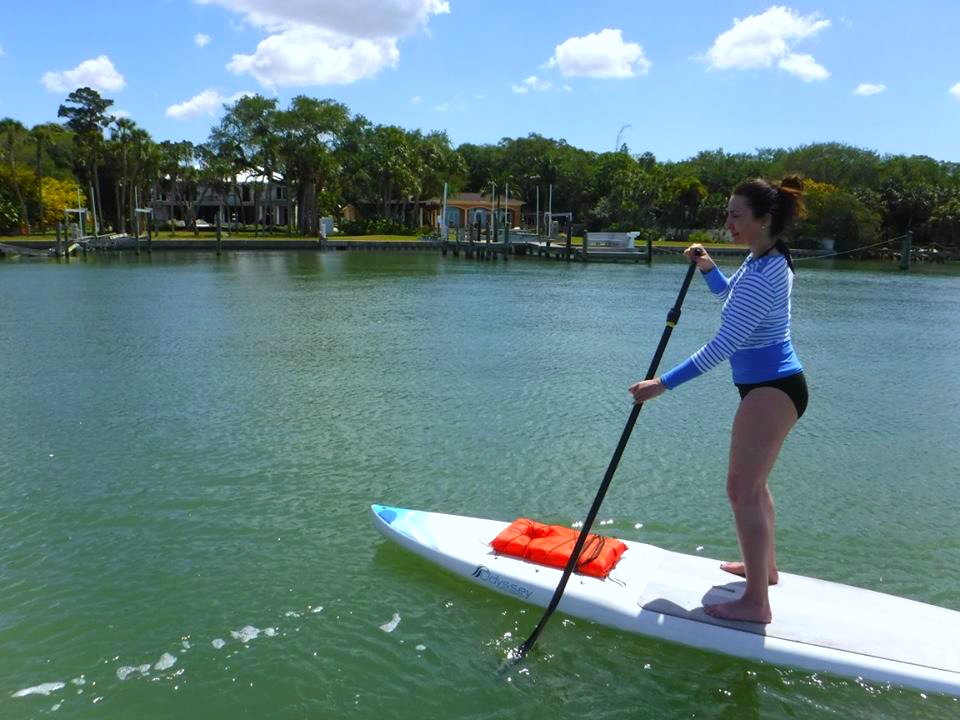 Five of the seven of us are Harry Potter geeks so I was thrilled when Universal Studios gave me tickets to see both parks – Universal Studios and Islands of Adventure (where more of the thrill rides reside).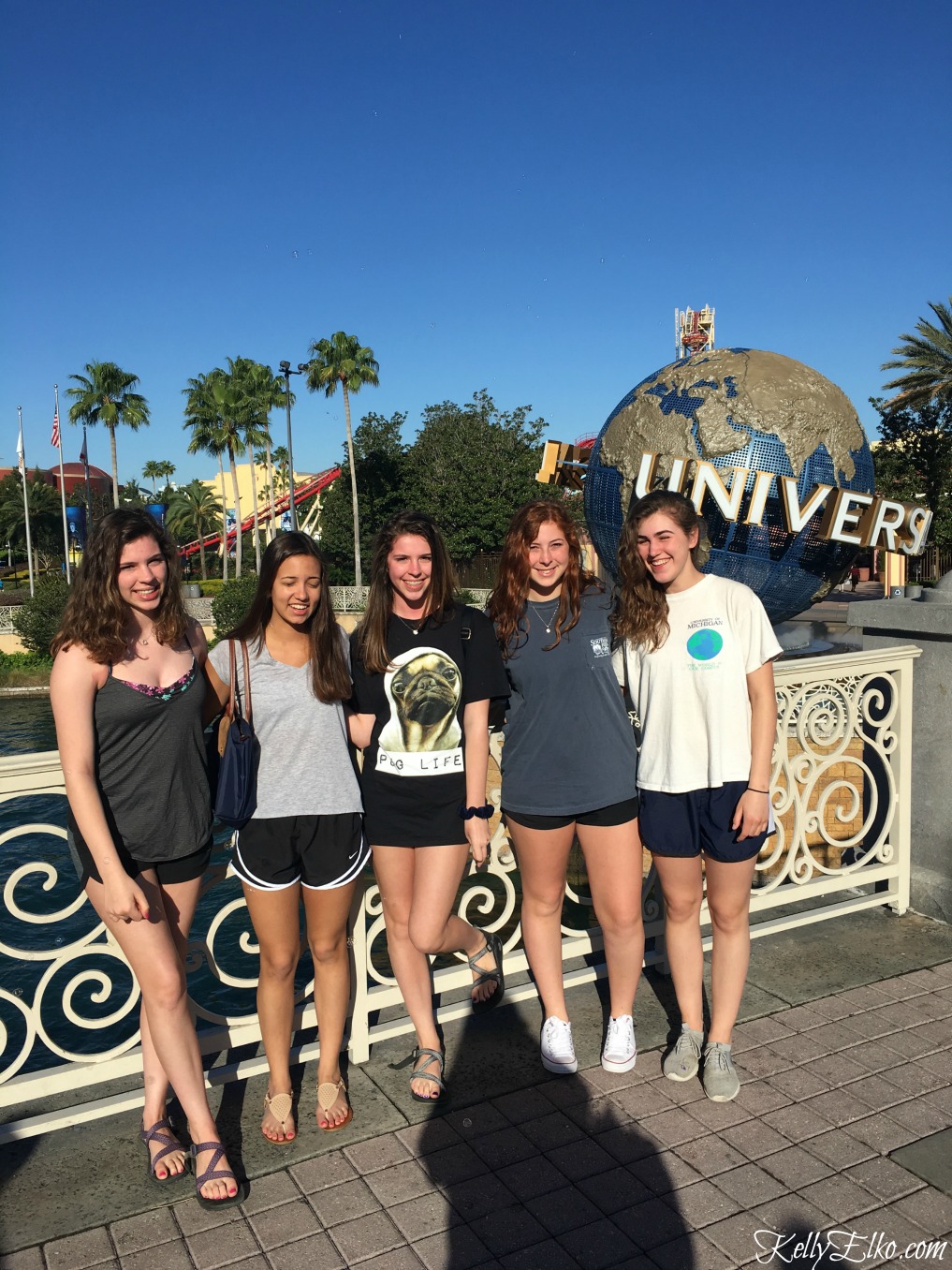 Our main goal was to spend as much time in The Wizarding World of Harry Potter (a ride on the Hogwarts express takes you between both parks – make sure to get Park to Park tickets if you want to see both parks and ride the train). I could have done without the spring break crowds but it was worth it to see the Harry Potter books come to life.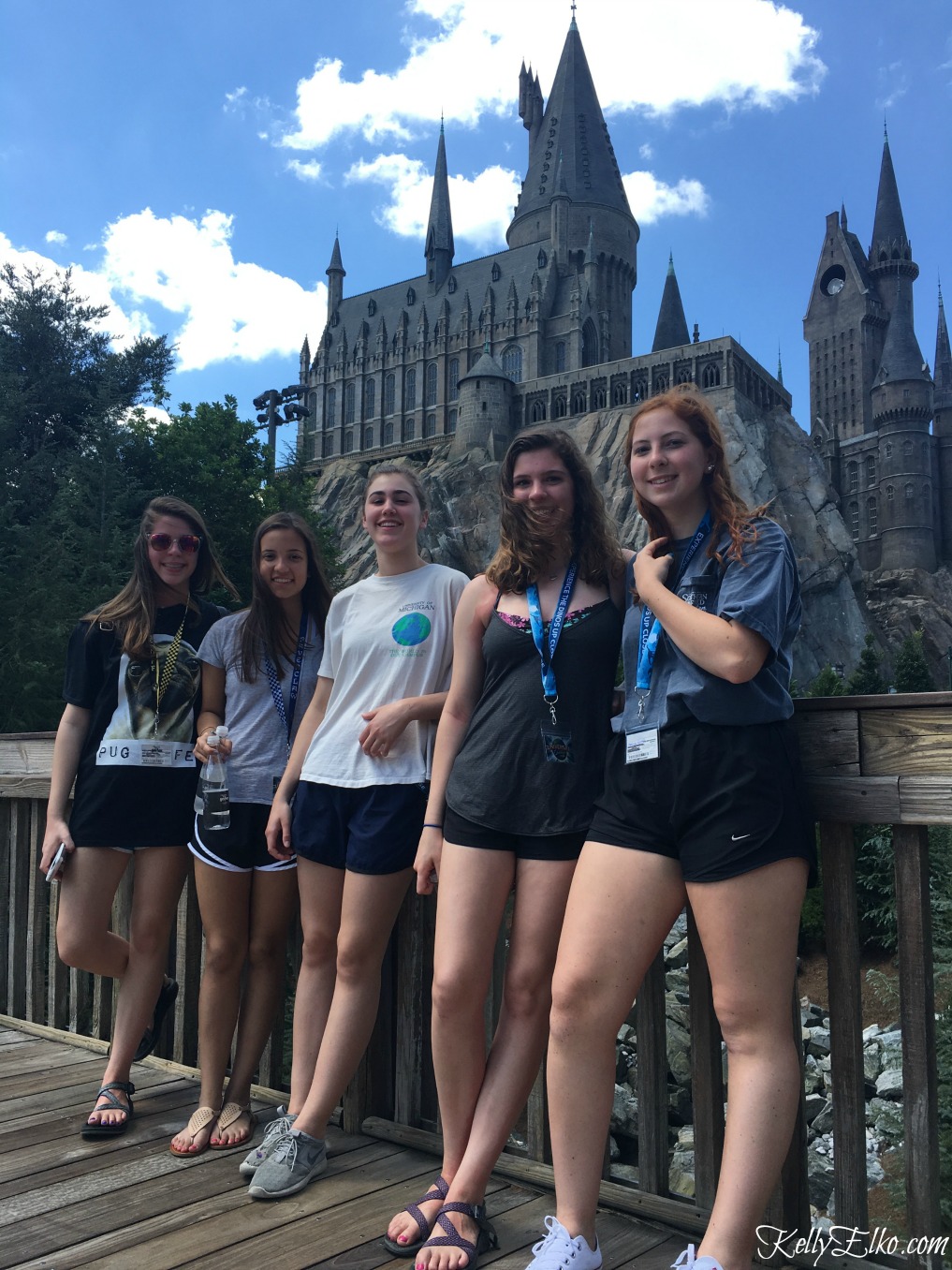 We stopped for Butterbeer where we compared frozen vs regular then we headed into Ollivander's Wand Shop for a cute interactive show where someone is picked from the crowd and matched with the perfect wand. Next, we headed into the wand shop but it was so crowded that I sadly left empty handed.
I would have loved to get an interactive wand and "perform magic" just by waving the wand at areas marked by gold medallions. Lots of people were doing it and it was fun to watch.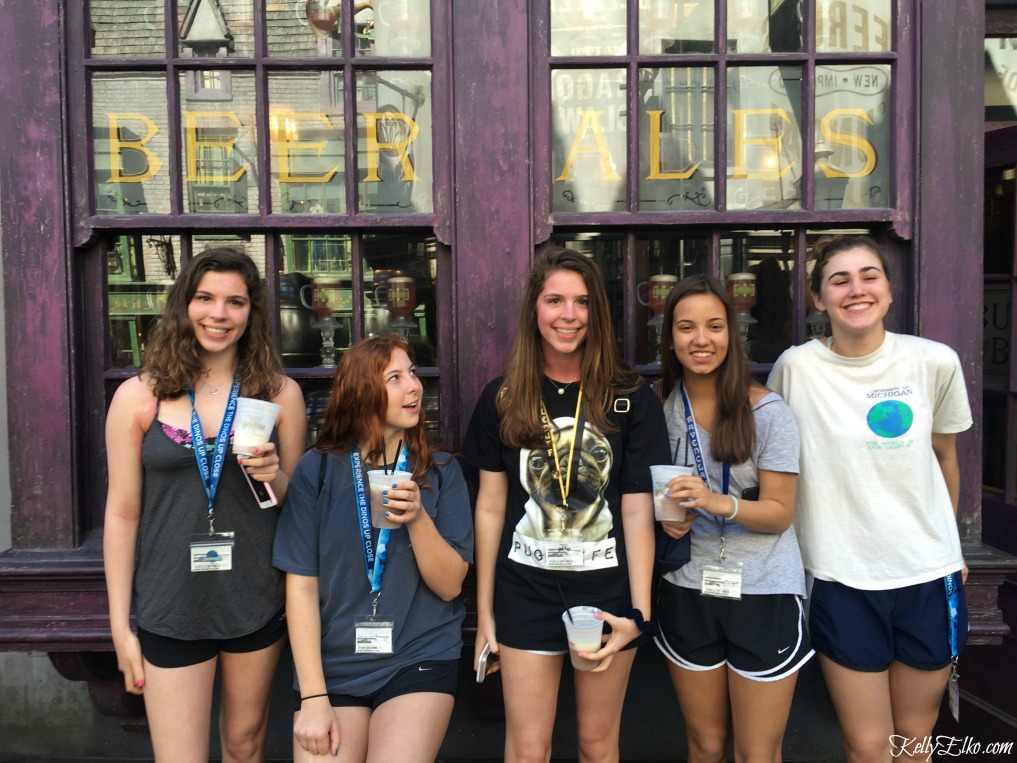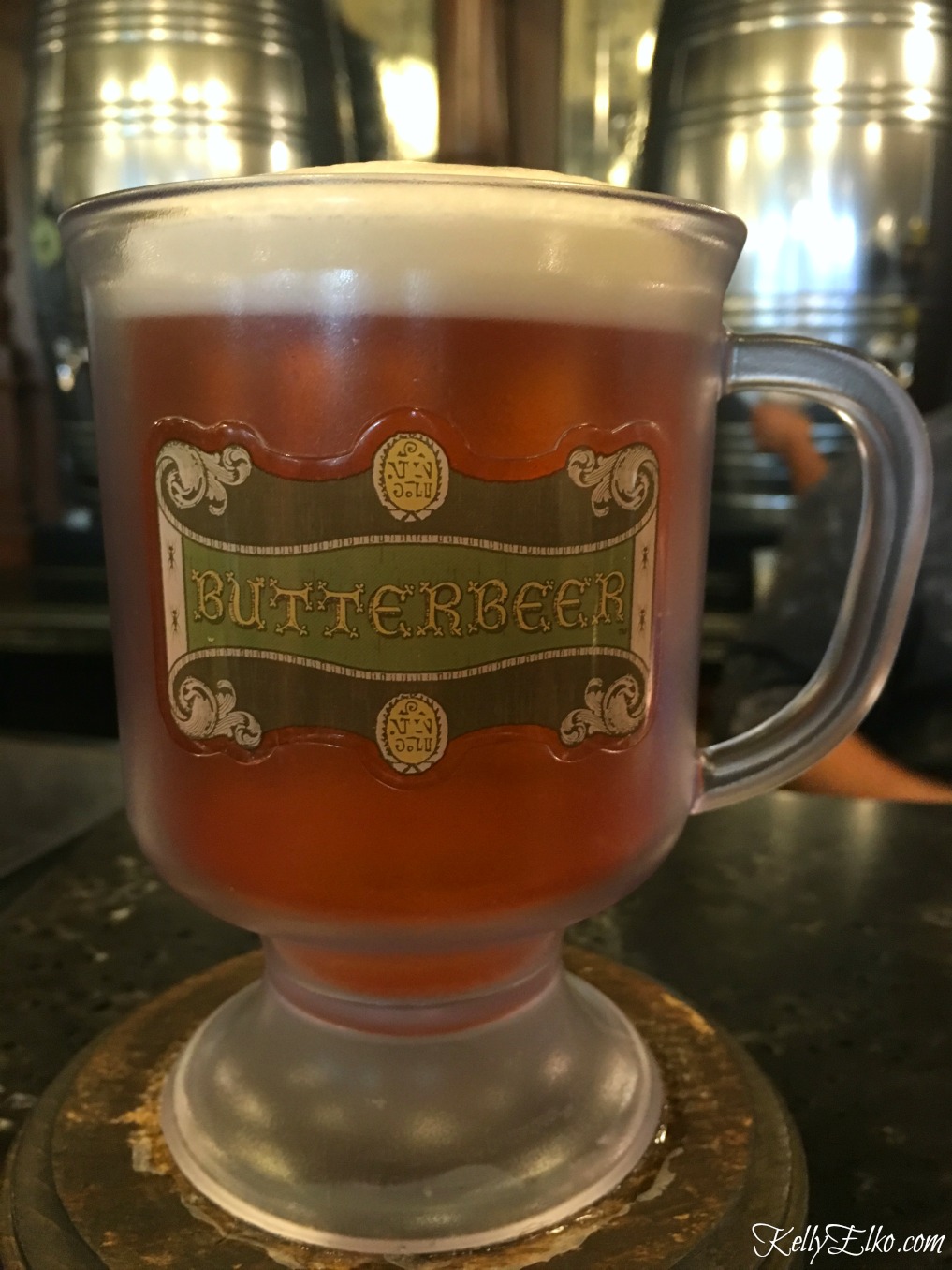 Surprisingly, we all really loved Seuss Landing – a whimsical, colorful land where the Dr. Suess characters come to life. It was fun to see this group of teen girls (and moms) acting like little kids who were even excited to ride the merry go round!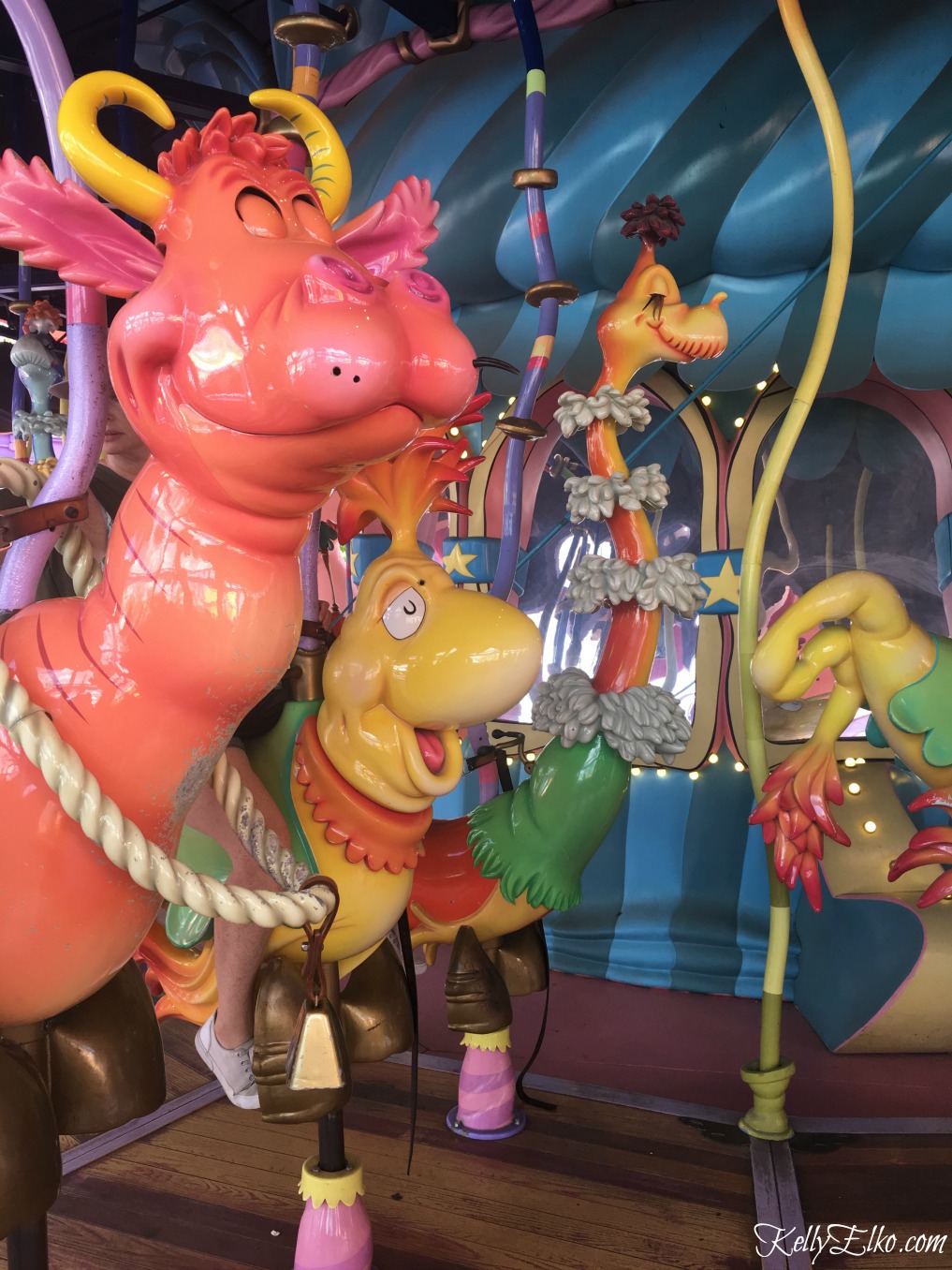 We returned to Harry Potter world later in the day to go on the Gringotts ride. The wait was over two hours which made us all a bit cranky but the ride was worth it!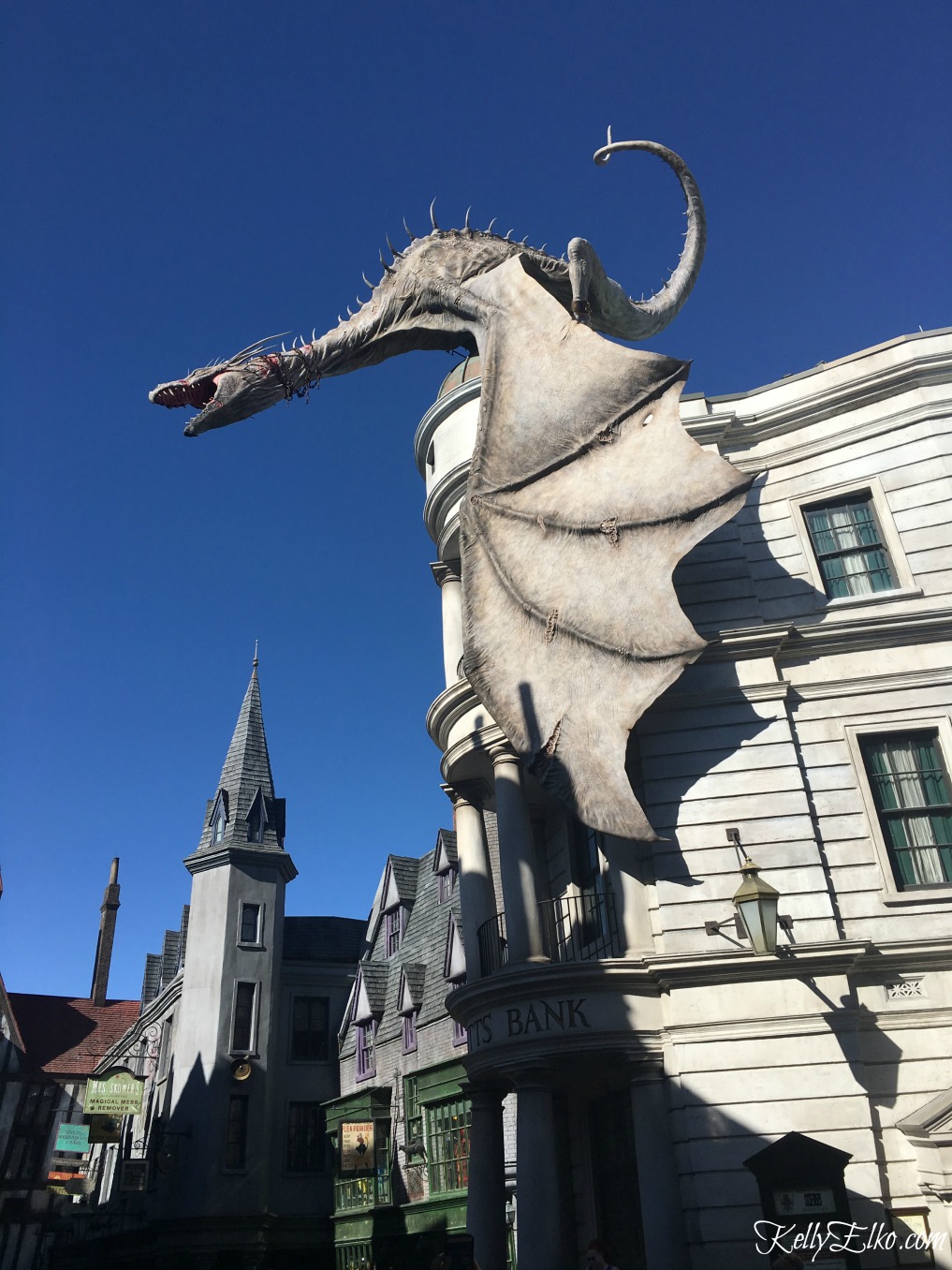 After a fun but exhausting day, we headed to CityWalk which is right outside of the parks and is a 30 acre area filled with restaurants, entertainment and shopping. I give two thumbs way up to Vivo Italian Kitchen which had one of the best risotto dishes I've ever had (my girls raved about it too).
There were a few rides we wished we had more time for but overall it was a jam packed day.
We headed back to Clearwater blaring the tunes and chattering about our favorite parts of the day.
I really had such an amazing time on this girls trip. It was a great bonding experience and I got to know my daughters friends so much better. Best part – I did not look at my computer once! It was so great to disconnect from technology and enjoy living in the moment.
Have you ever taken a girls only trip? Where did you go?
Disclosure – I was provided tickets to Universal Studios but all opinions are my own.