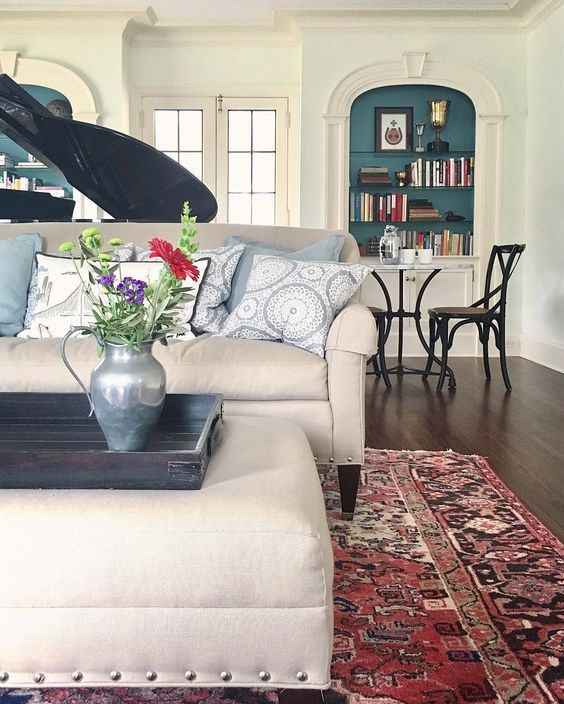 I stumbled across Friendship Manor on Instagram and fell instantly in love with this 1928 Georgian home filled with original details mixed with eclectic style.
"Walk through our home, and it's a curious mix of artifacts gathered from global travels, family heirlooms, and antique store finds. From the vintage band of Mexican skeletons above our bed, to the 1965 opera poster in the foyer, to the cake plate collection in the butler's pantry, it's a marriage that transcends the constraints of classic styles. It's a gallery, but you can touch things" says Daniela.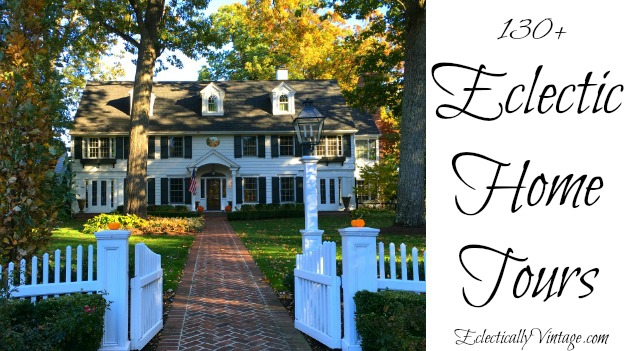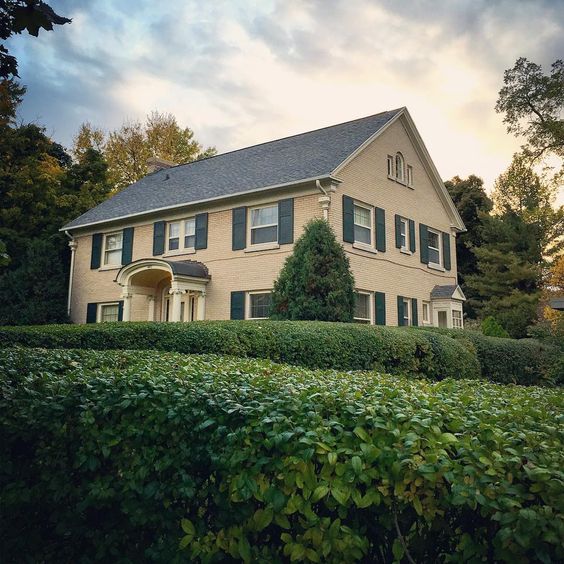 I love the grand entry with original leaded glass.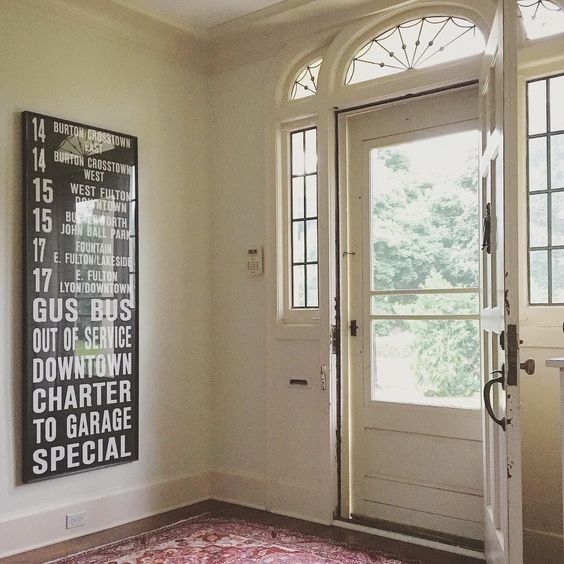 A huge antique opera sign makes a fun first impression.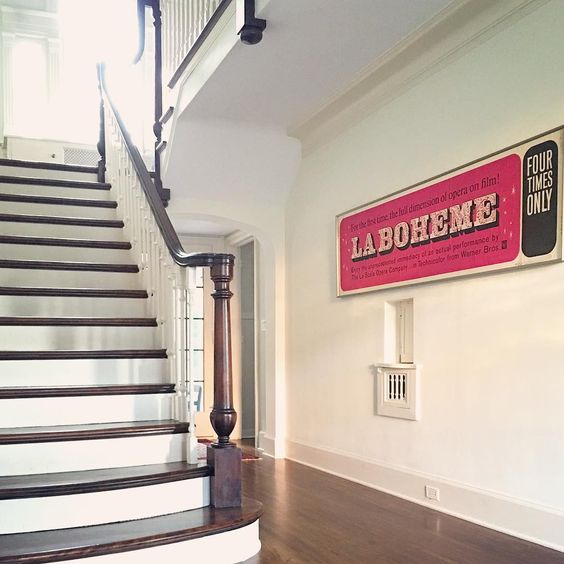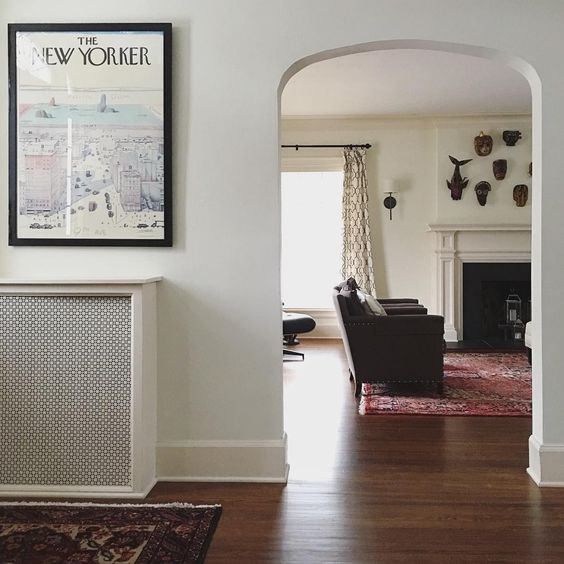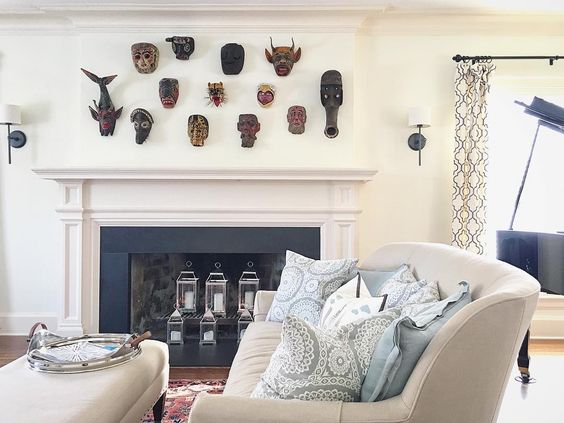 A colorful collection of African masks are a fun conversation piece.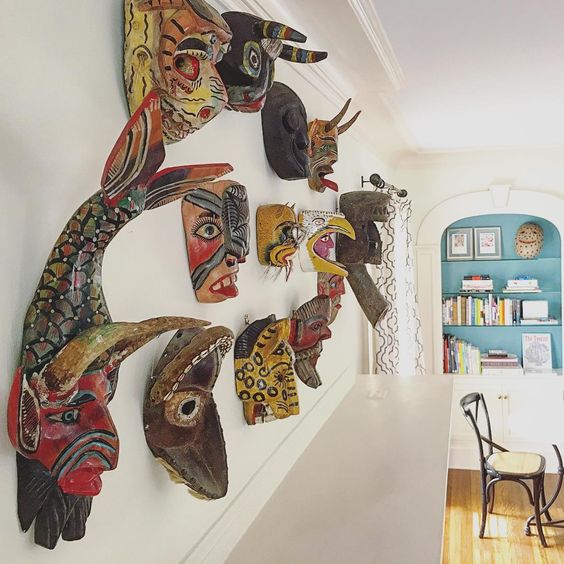 Every grand mansion needs a grand piano.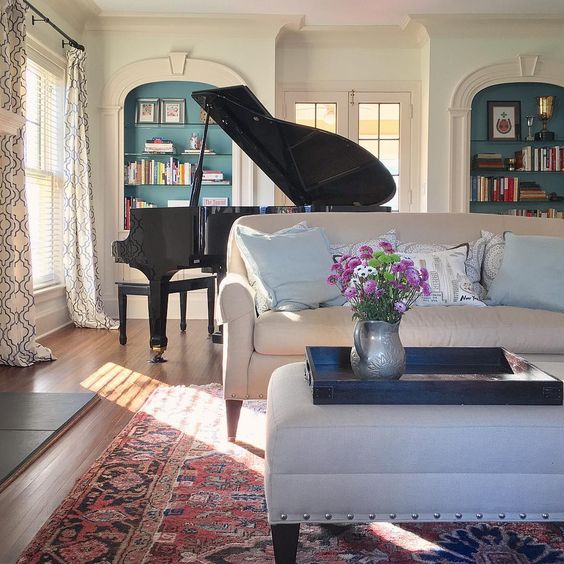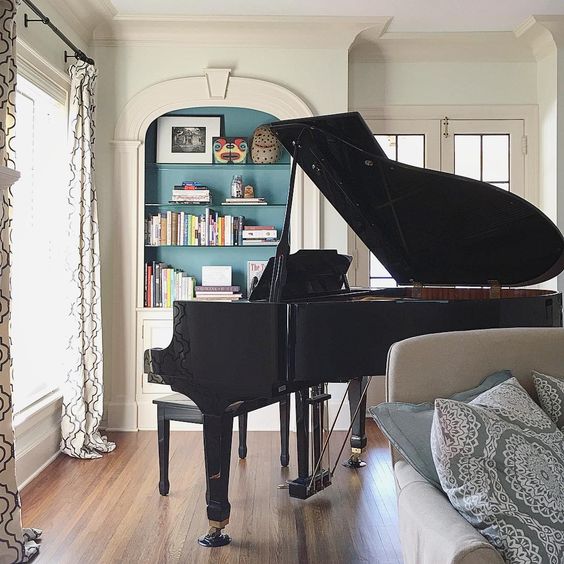 A timeworn rug pairs perfectly with a pair of modern red chairs.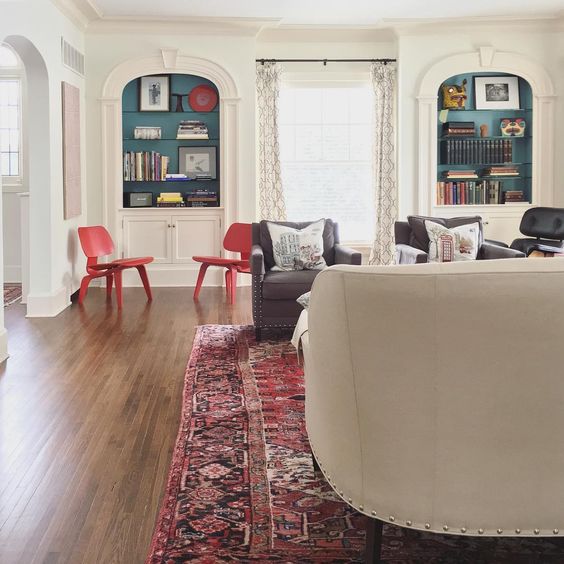 Four arched bookcases get a jolt of color.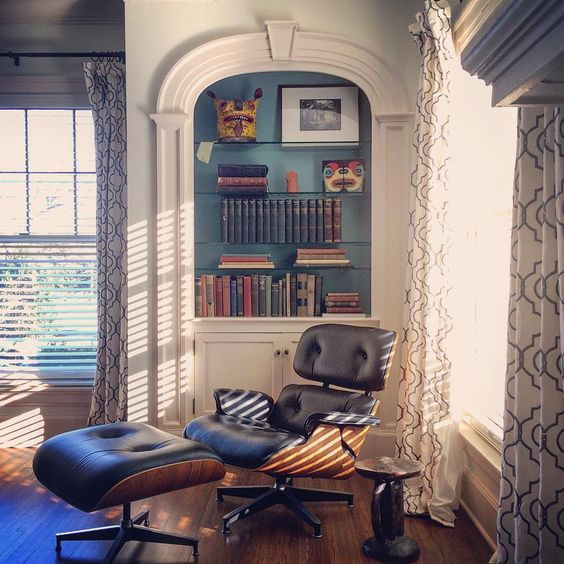 The kitchen isn't original to the house and there are plans to renovate.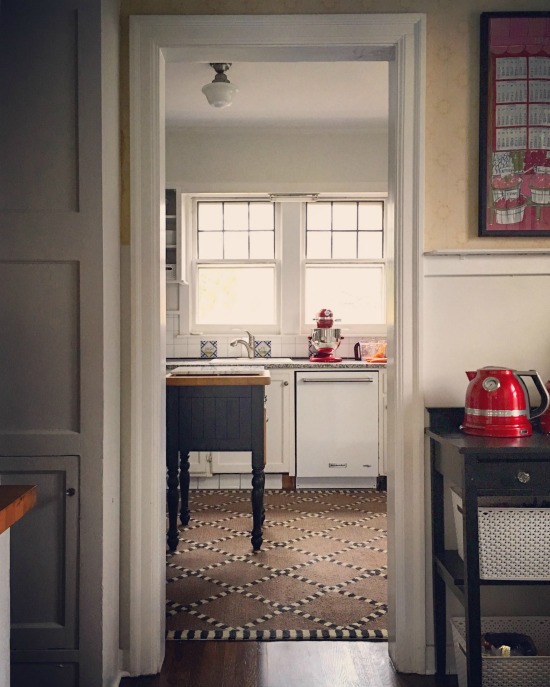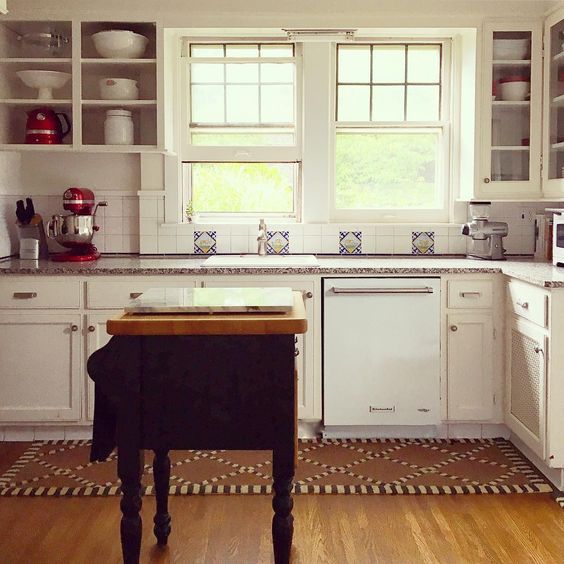 Cake stands and cookbooks fill the butler's pantry.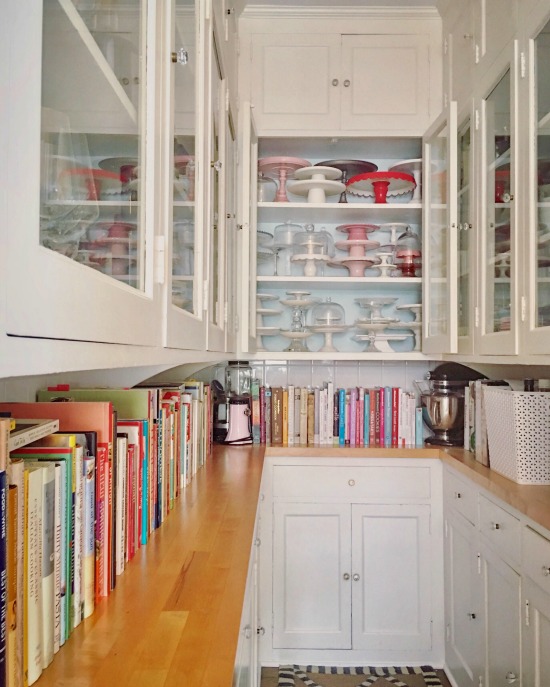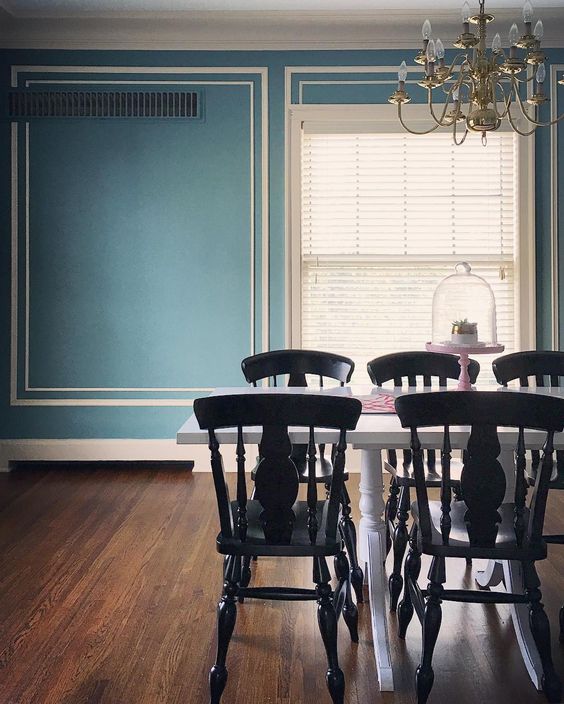 Cocktails anyone?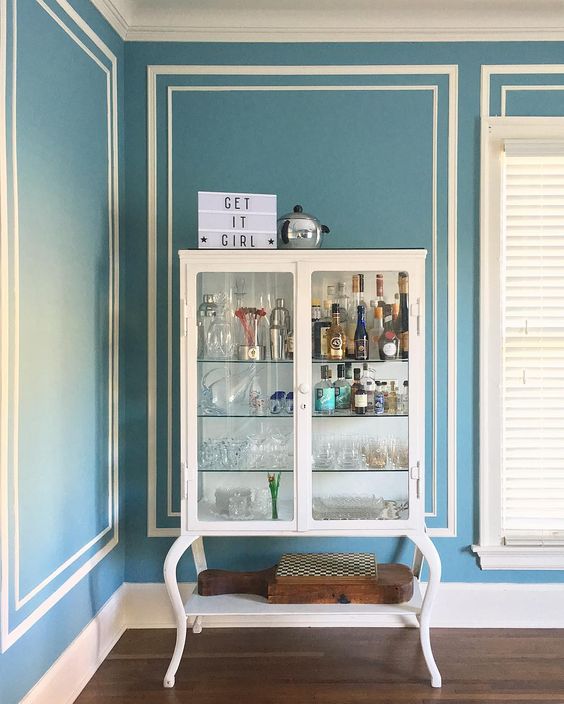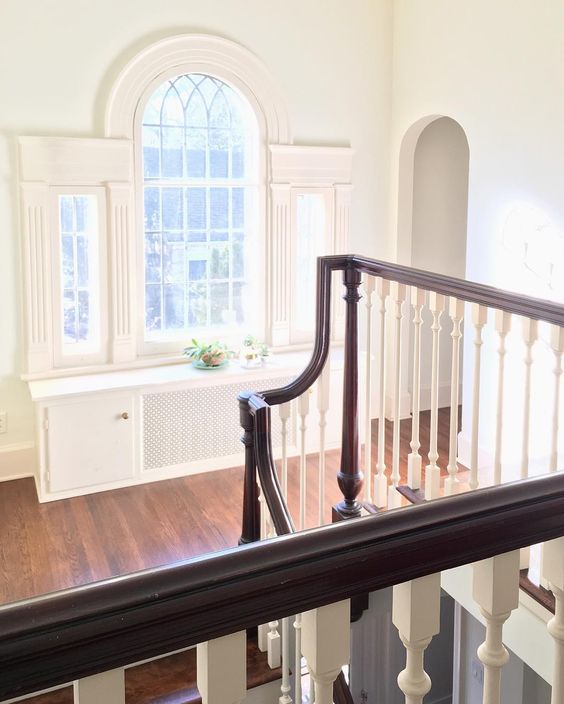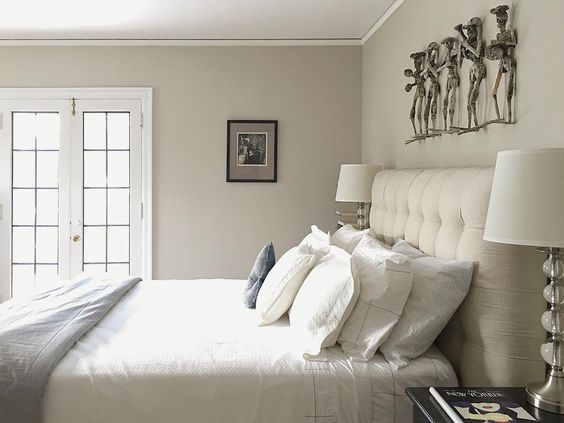 "Because who wouldn't want to wake up to a happy skeleton band?" says Daniela of her vintage Mexican skeletons.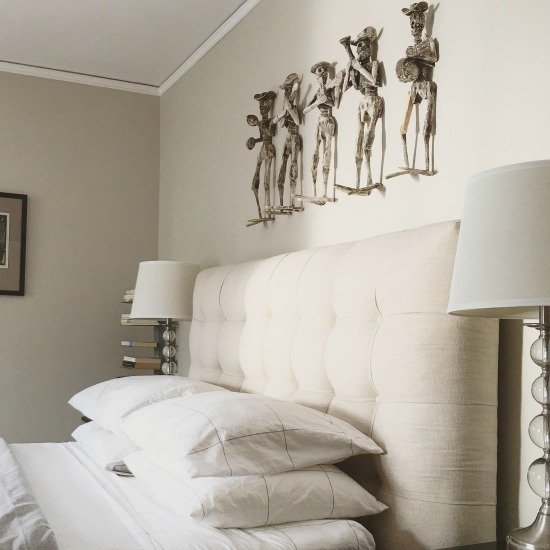 Original to the house, the ombre green tiled bathroom comes complete with it's own laundry chute behind those doors.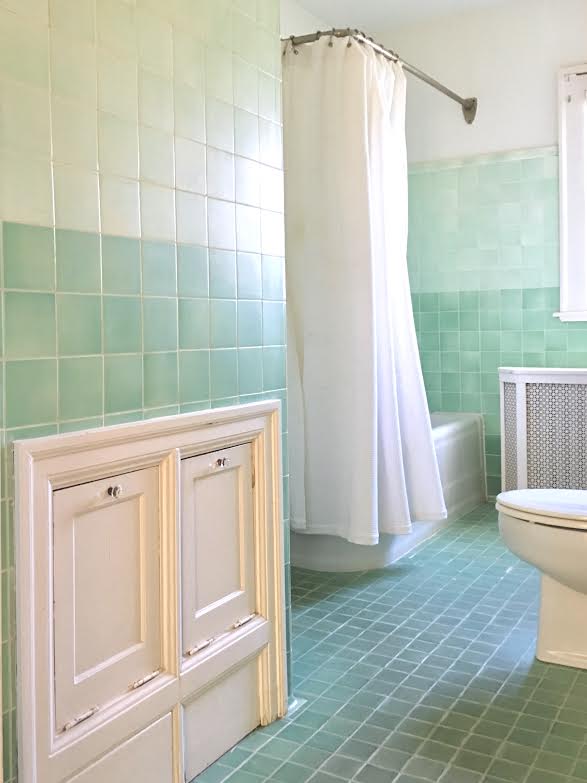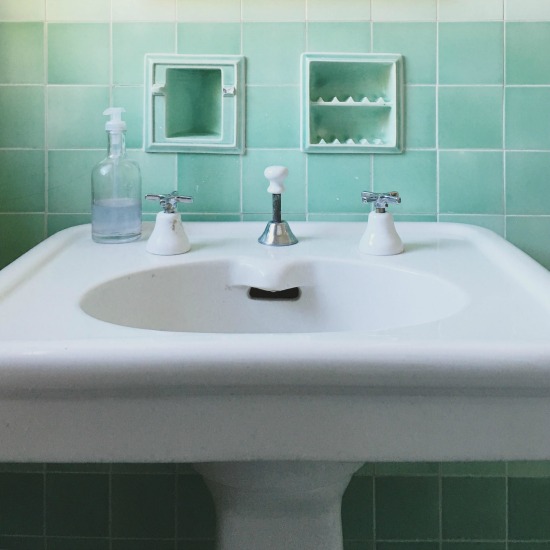 Every old mansion needs a flamingo filled pool!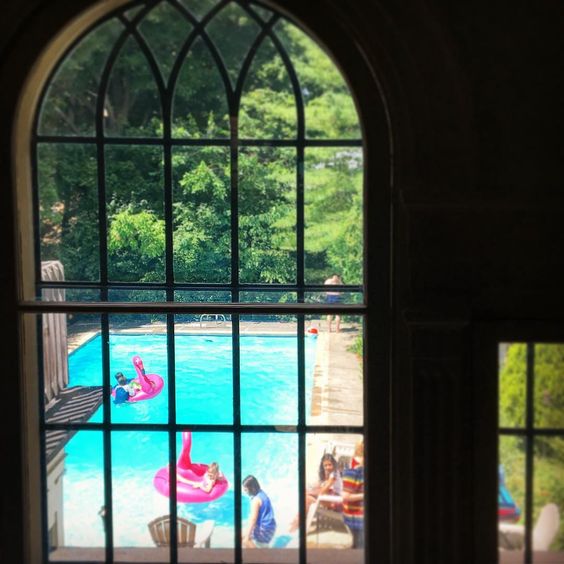 Make sure to check out Friendship Manor on Instagram to follow along as they bring their beautiful old home back to life.