Living Room Solution – Custom Cut Rug
Tips on getting custom cut area rugs for your home. If you have an awkwardly shaped or large room in your home, a custom rug is the solution. A sisal rug is durable and stylish and you can choose from lots of colors and patterns and even banding.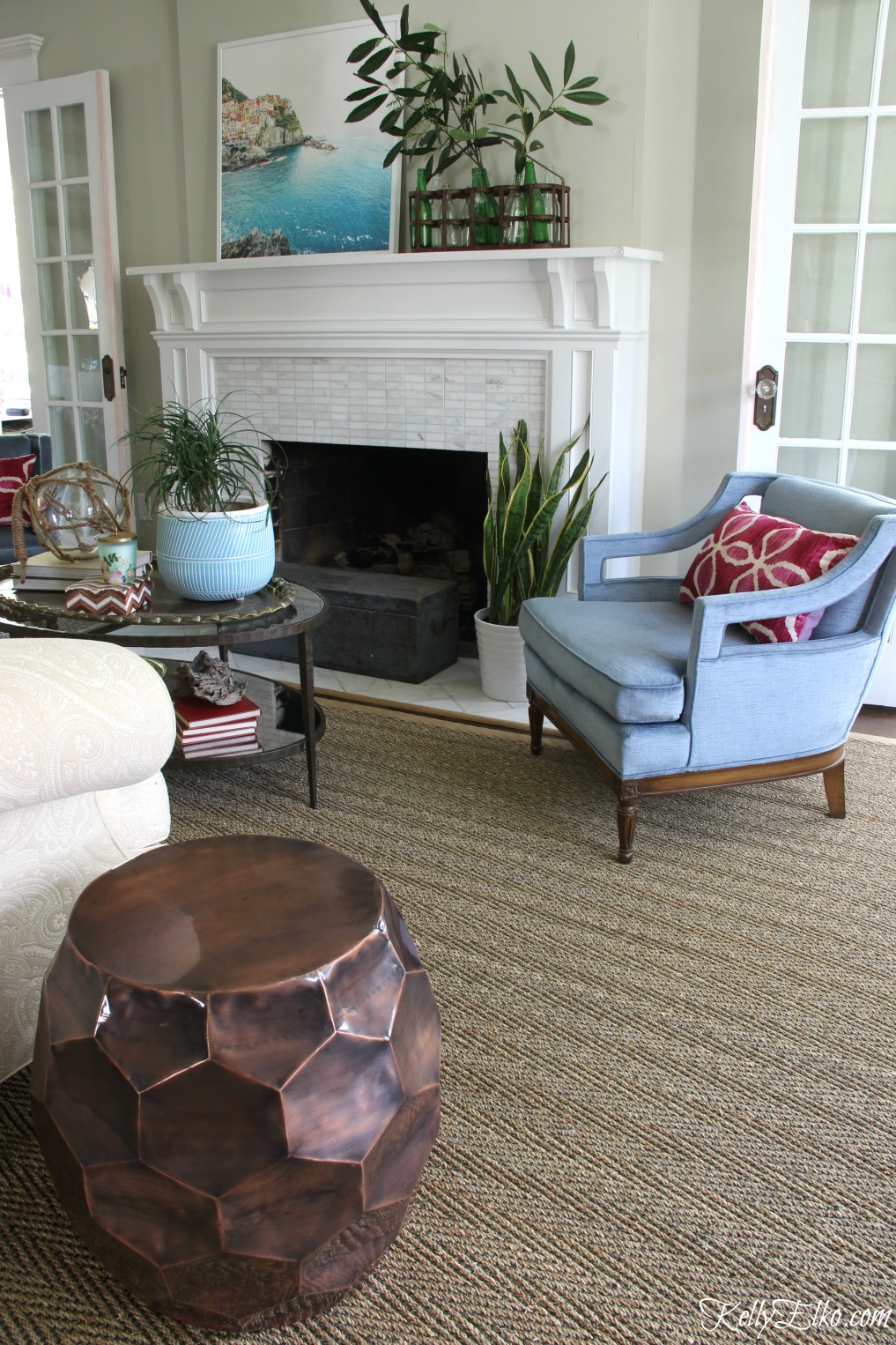 The solution was obvious but I couldn't see it!
At 27 feet long by 13 feet wide, my living room is huge but the awkward proportions of the long but narrow space have always left me a little stumped when it came to furniture placement.
The rug floating in the center of the room made the space feel so much smaller so when a friend suggested I try a large rug covering the entire space, it was a lightbulb moment.
My furniture was literally crammed onto it making the room feel cramped so I did some research and was thrilled to discover and partner with Sisal Rugs Direct and their amazing selection of natural rugs from jute to sisal to seagrass.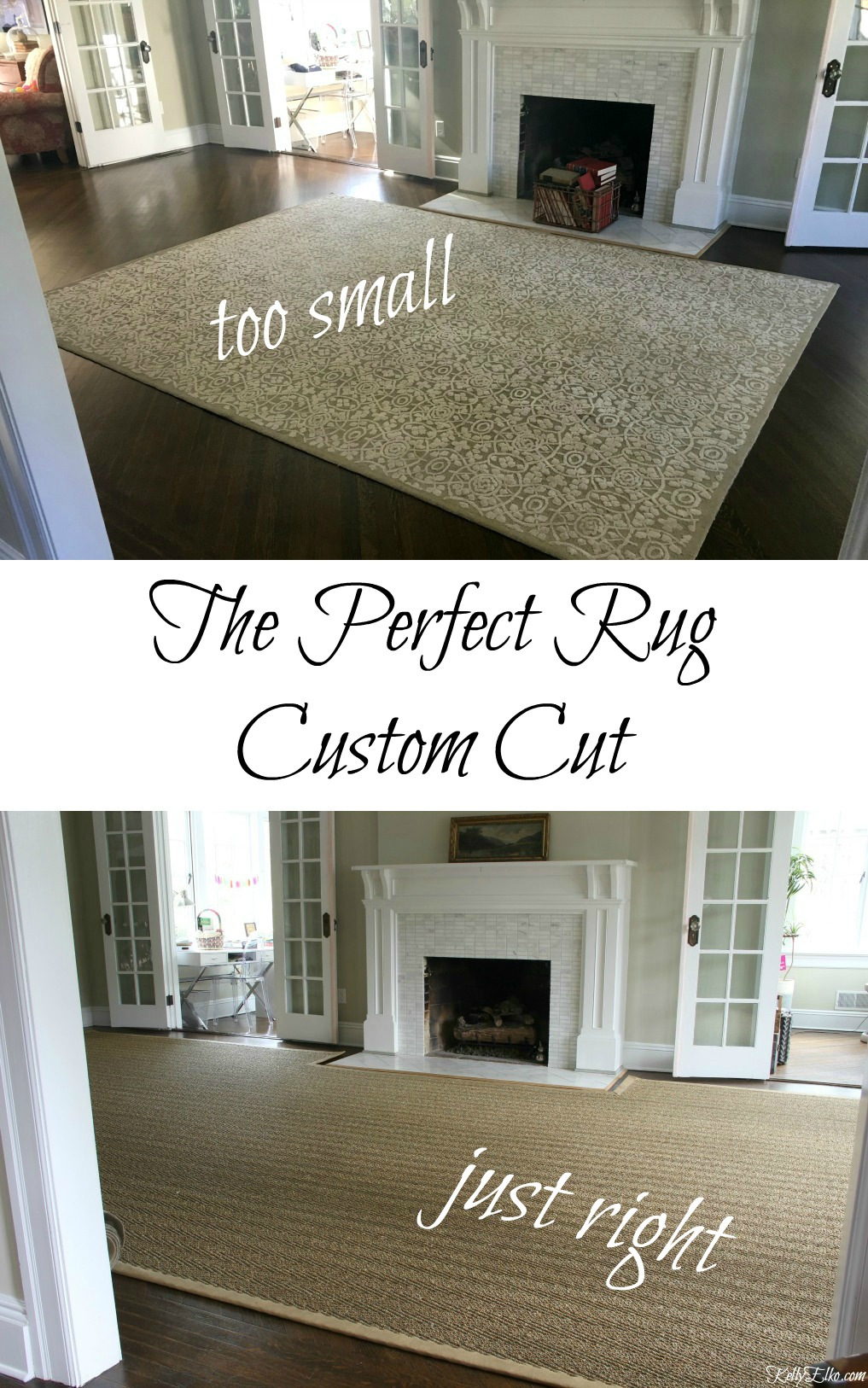 This beast of a room needed a custom rug and I wanted something neutral that could withstand teens, spills and dog slobber while still looking amazing. Seagrass is a workhorse that not only looks incredible but it can take a beating.
I ordered a bunch of samples of jute, sisal and seagrass in lots of patterns and colors from Sisal Rugs Direct and could not be happier with my choice!
This seagrass rug with black cord weaved through and the faux leather banding adds the perfect finishing touch.
Warning: this is not a soft and squishy rug. It's rough on the feet but I love the look and durability so can overlook that.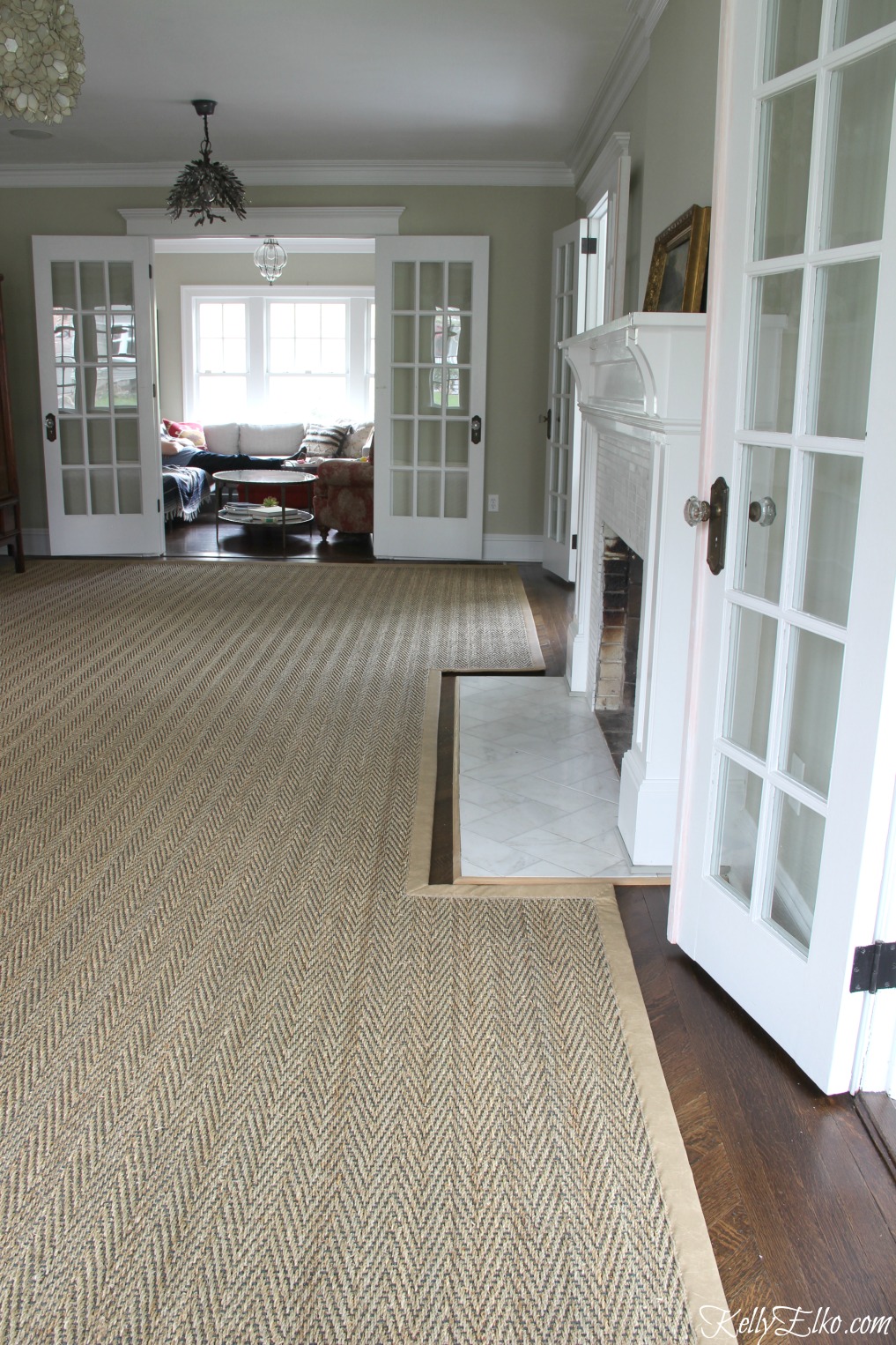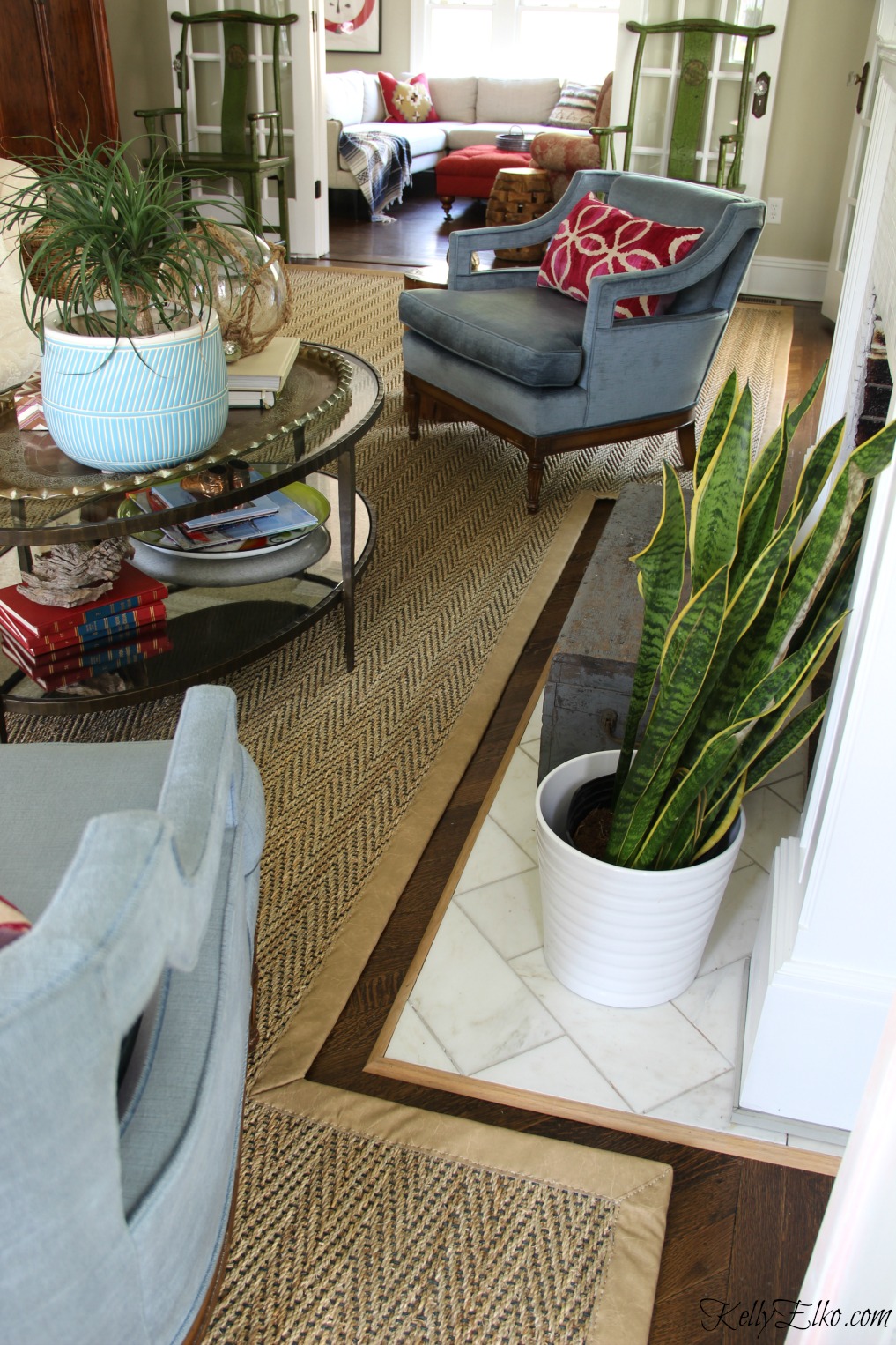 Math was never my strong suit but you know what they say about measuring twice and cutting once so I was extra careful when I measured but even with all of my care, I still somehow managed to get them wrong! Luckily Sisal Rugs Direct noticed my mistake and emailed me so I measured once more and finally got it right.
I left a foot of hardwood showing around the entire room and two feet on the window wall so as not to cover floor vents.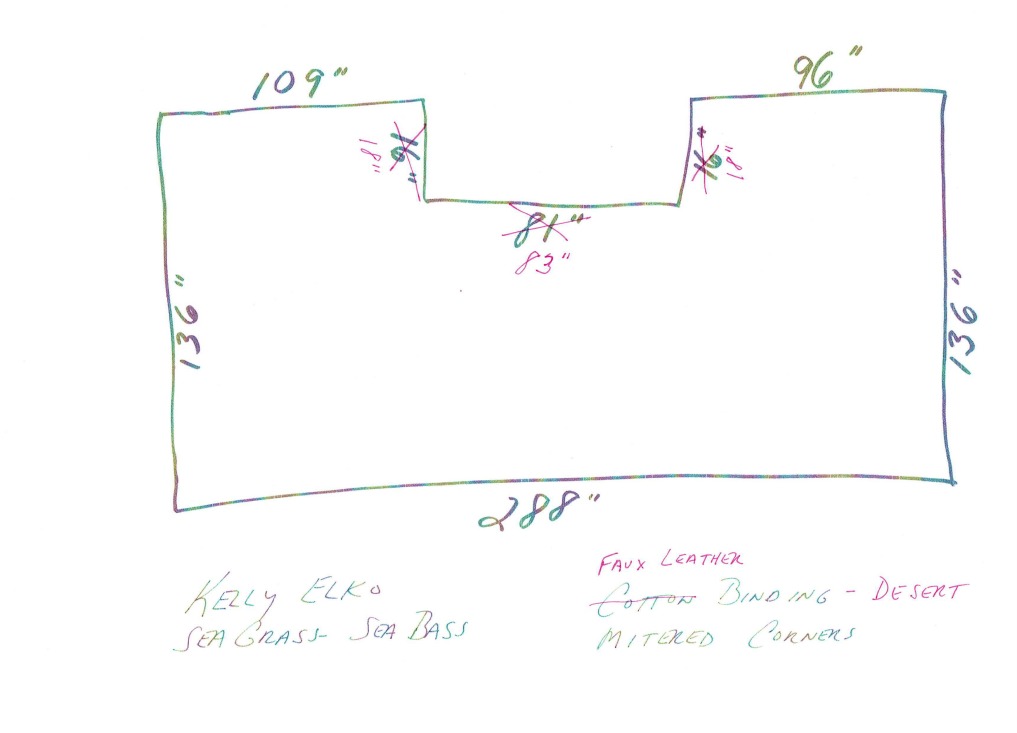 I love the way the rug warms up the space and the black running through the rug gives it interest.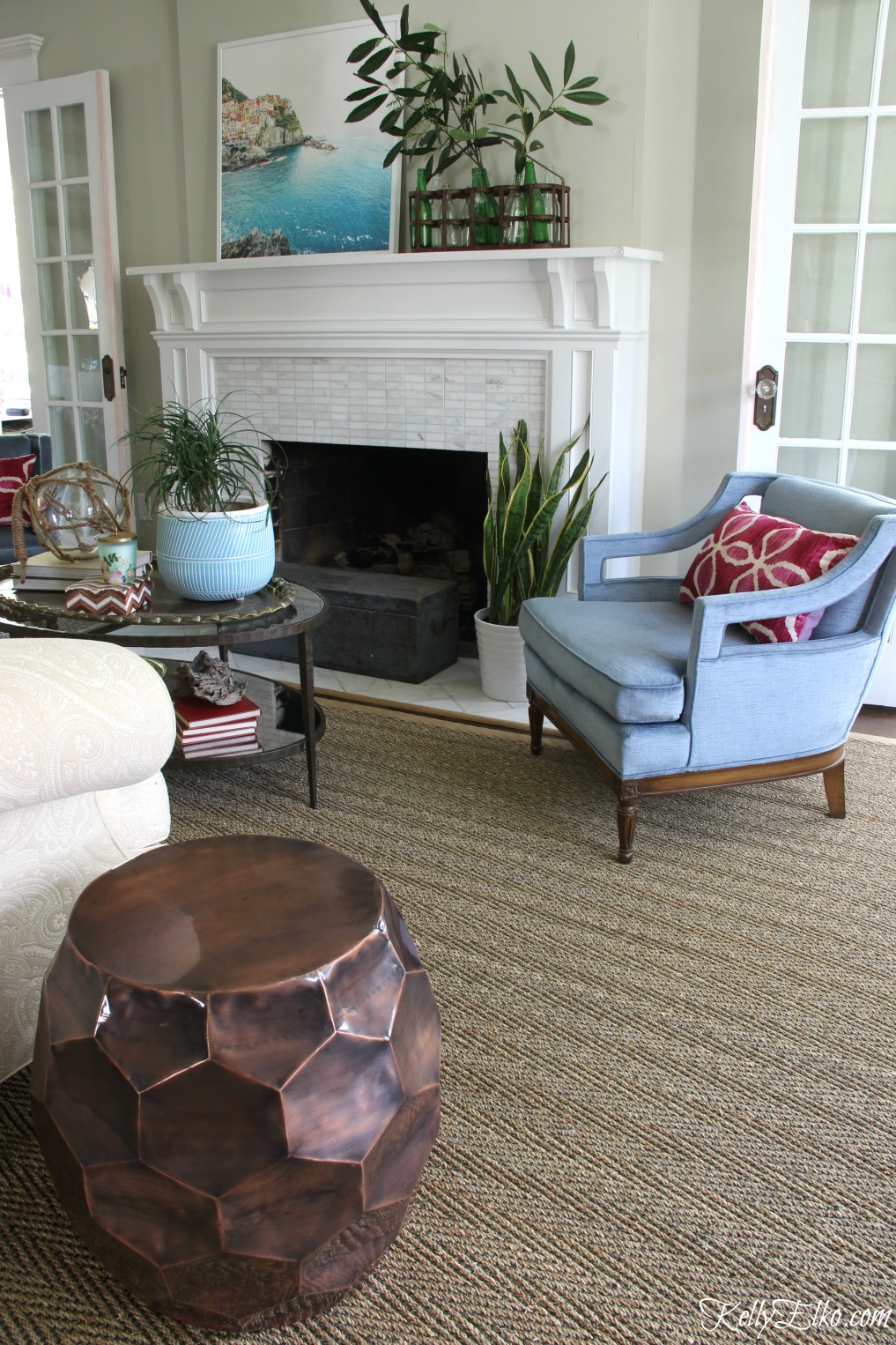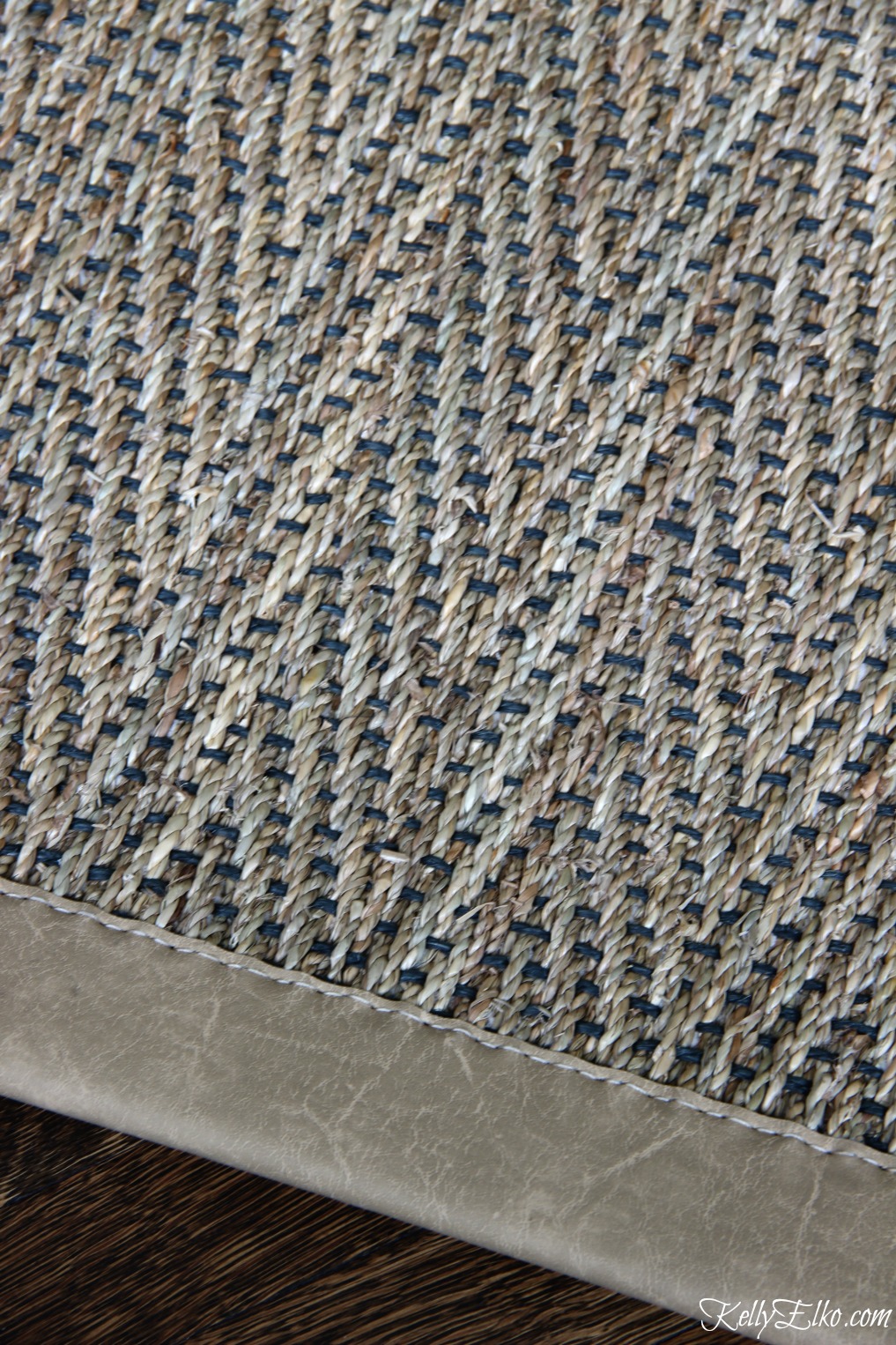 Sushi gives it four paws up although she would prefer that I keep the room furniture free so she can invite her pals over for a game of chase the tennis ball.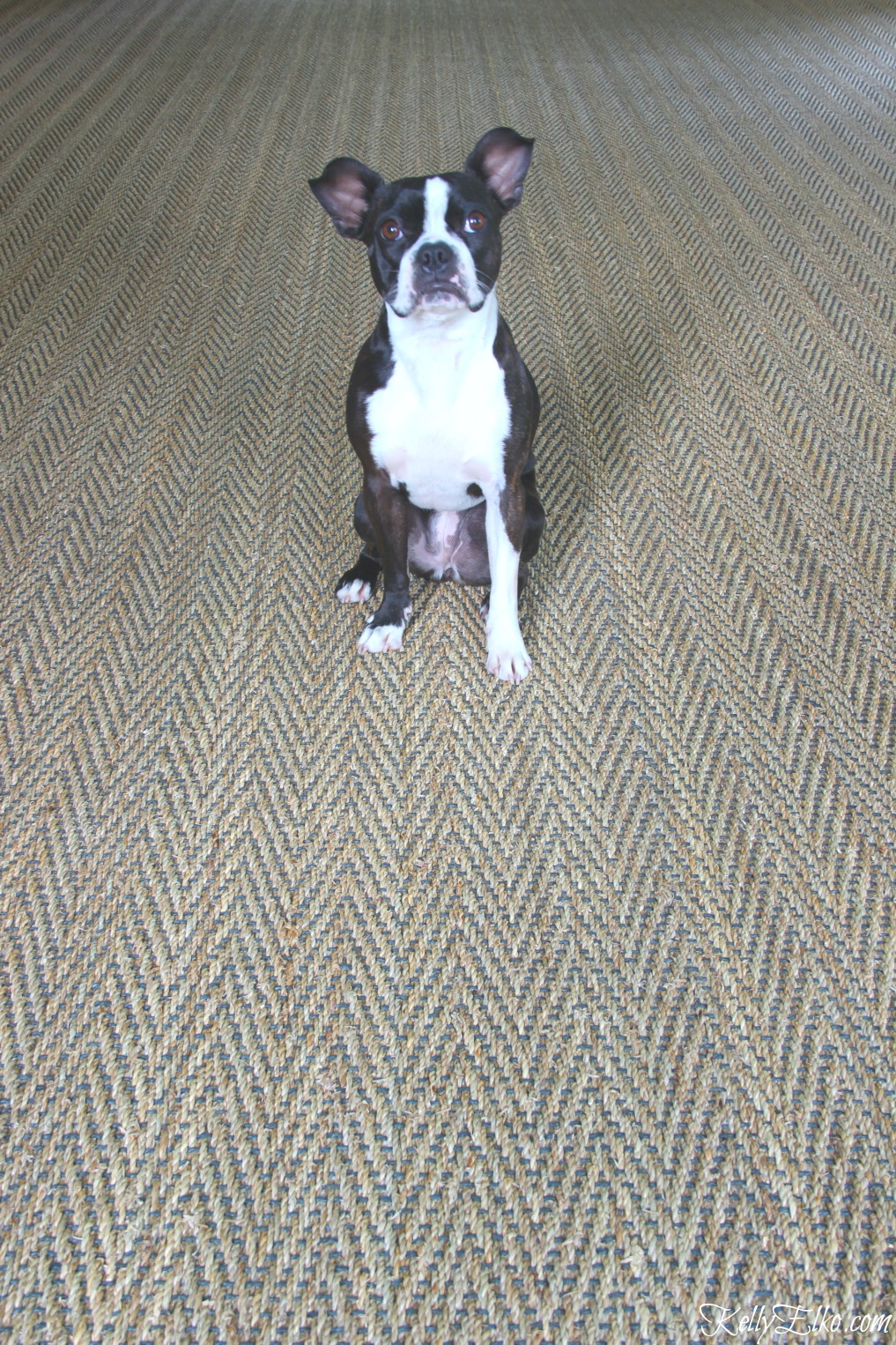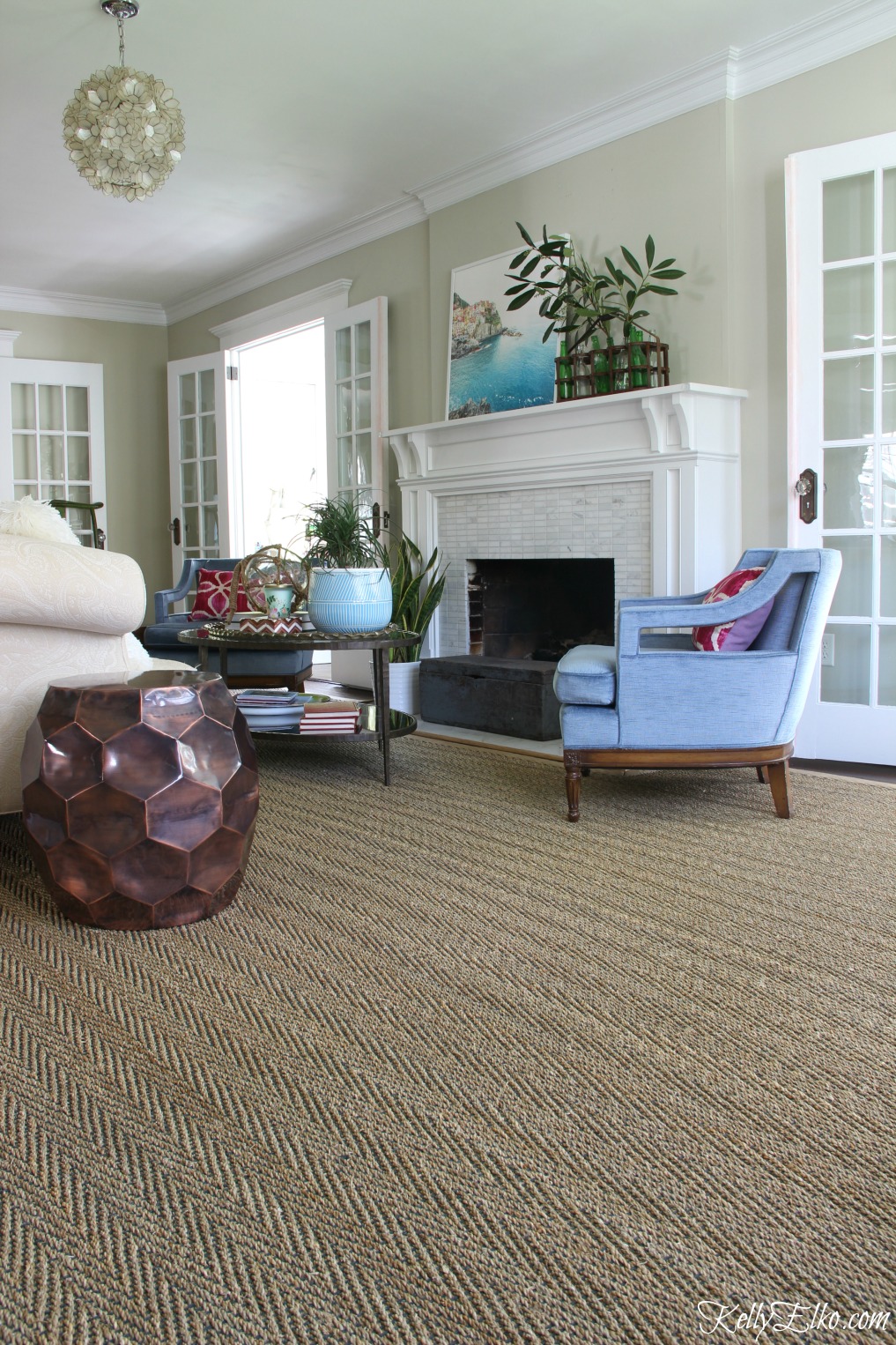 Standard rug sizes are also available so if you're looking for a natural area rug, I can't say enough good things about Sisal Rugs Direct.
I really love the way the rug has entirely transformed my living room and it's gotten me excited to make some new design choices!
Sources:
Seagrass Rug – Seabass with a faux leather banding in Desert with mitered corners
Blue Velvet Chairs – vintage
Capiz Shell Chandelier
Coffee Table – Crate & Barrel
Copper Side Table, Blue Planter and Glass Buoy – HomeGoods
Seaside Town Art
Pink Pillows