The Search is Over and Tips for Getting the Right Size Rug
Why is it when we go shopping for a specific something (like that perfect dress for a party this weekend), we can never find it.
But when we don't need anything in particular and are just wandering the aisles of the store aimlessly, BOOM – there it is!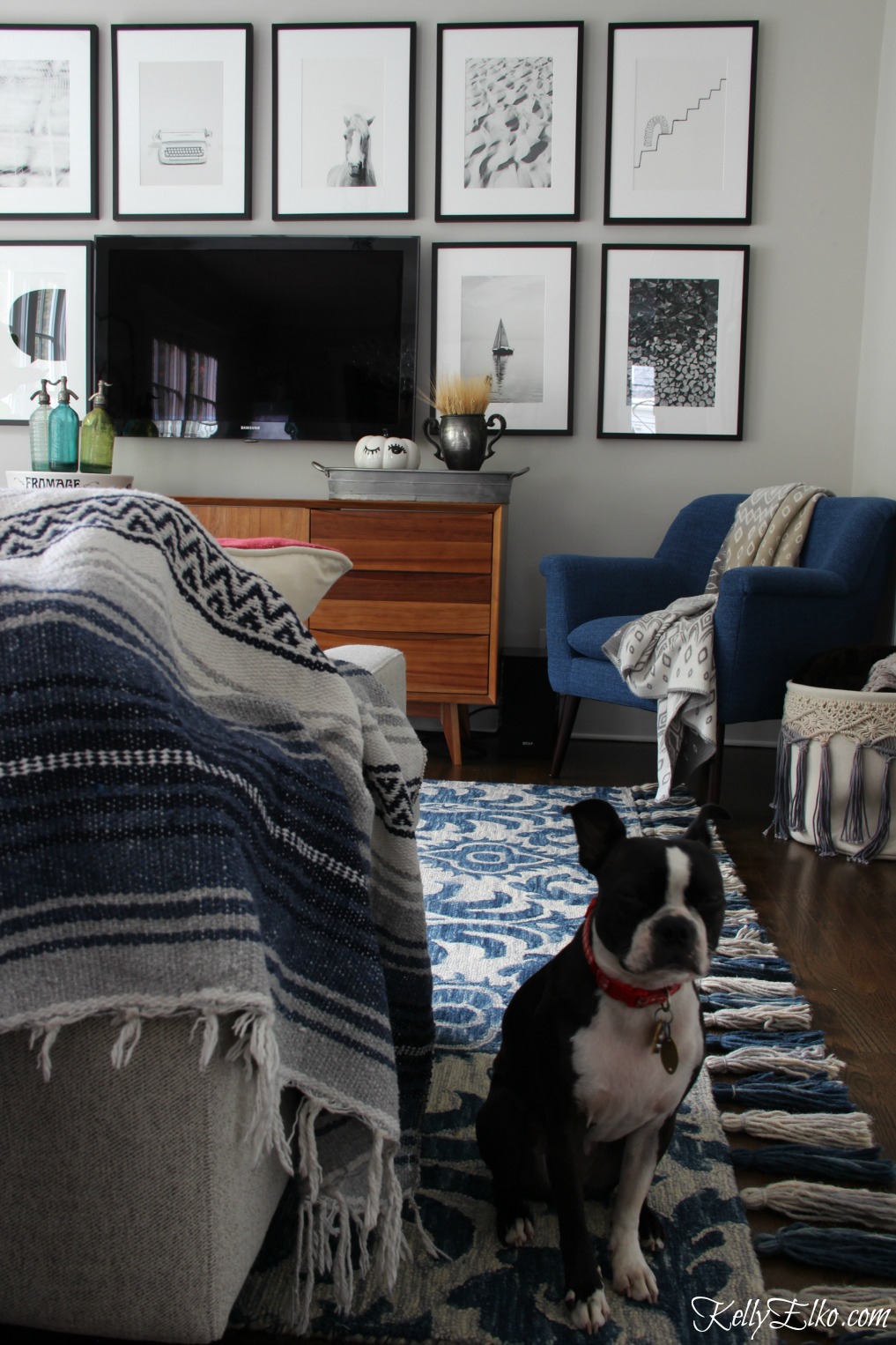 Last month, I lugged an old red rug out of my basement to see how I liked it in my family room (see it HERE) and days later found this amazing rug of my dreams (doesn't it always work that way).
My friend is the proud owner of the old red rug and it fits perfectly in her house (it was a little small for my space) so it's a Win/Win!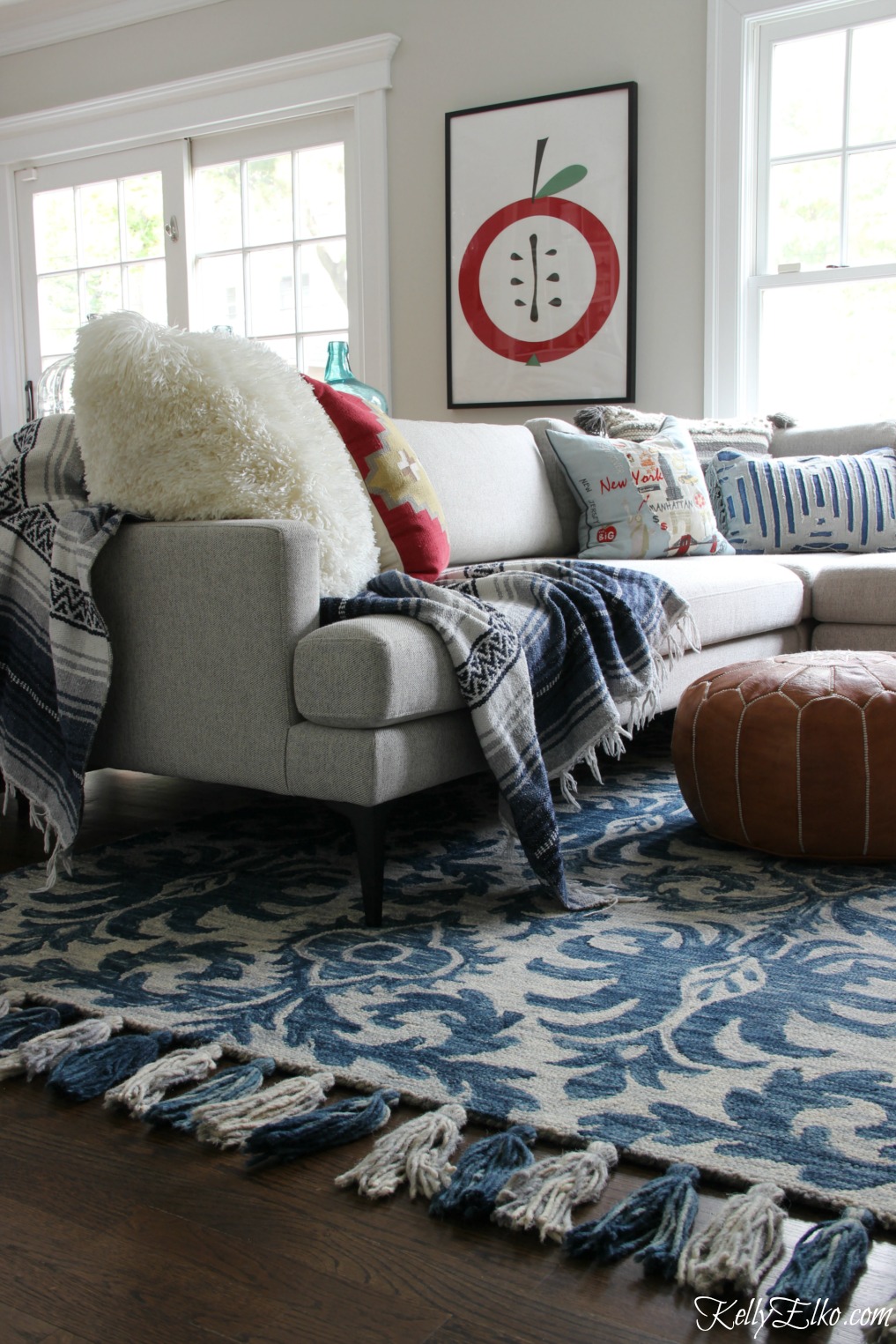 How to Find the Right Size Rug
for Family and Living Rooms
Floating Furniture – for larger rooms where furniture floats in center of space, (not against walls), choose a rug where the furniture fits completely on it (my Living Room is the perfect example here).
Furniture Against Walls – make sure at least the front two legs of each piece of furniture is on the rug (like my family room)
Small Space – try a rug centered under the coffee table (no need to have other pieces of furniture on it
Bigger is Better – when in doubt, go bigger
Visualize Before Buying – use painters tape on the floor to determine if the rug is the right size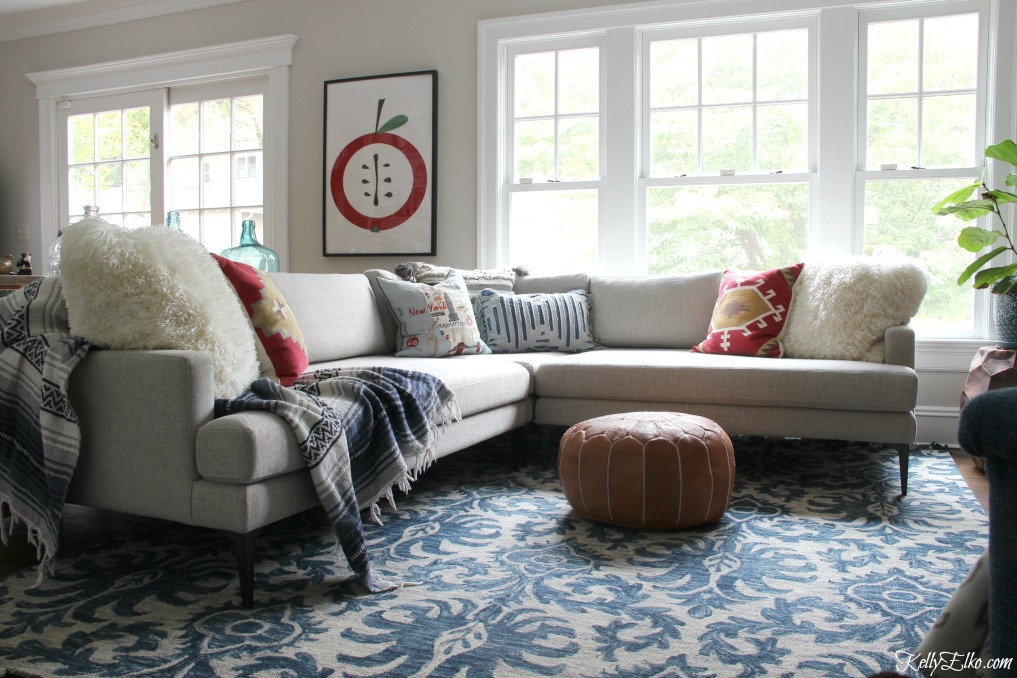 I love the colorful rug paired with my neutral sectional sofa.
Get the look – click the affiliate pics below to see more 



It had me at tassels and luckily, my dog Sushi isn't a chewer so they are safe!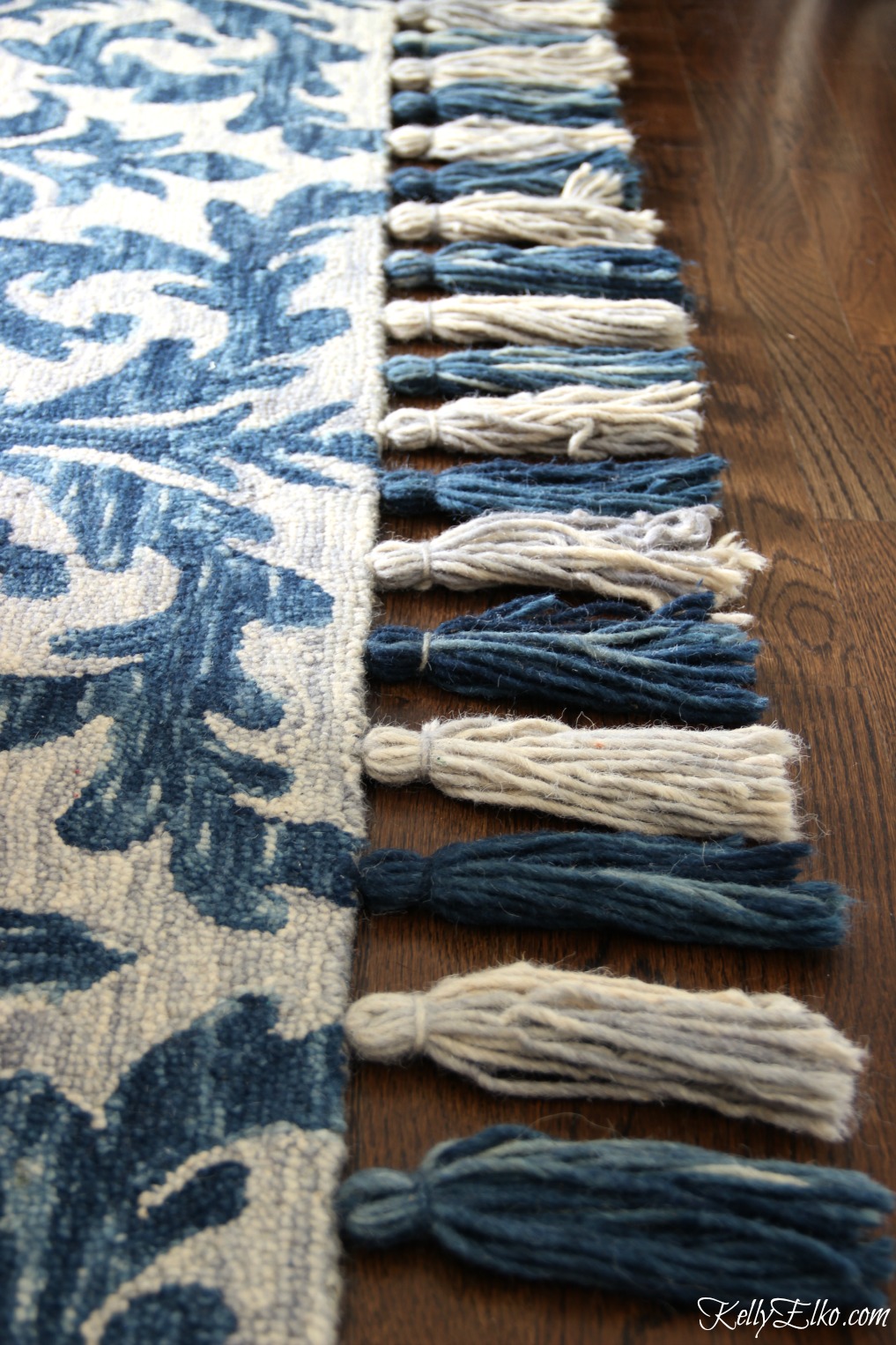 It's a wool Loloi rug and I got it for a steal at HomeGoods – here's a similar rug!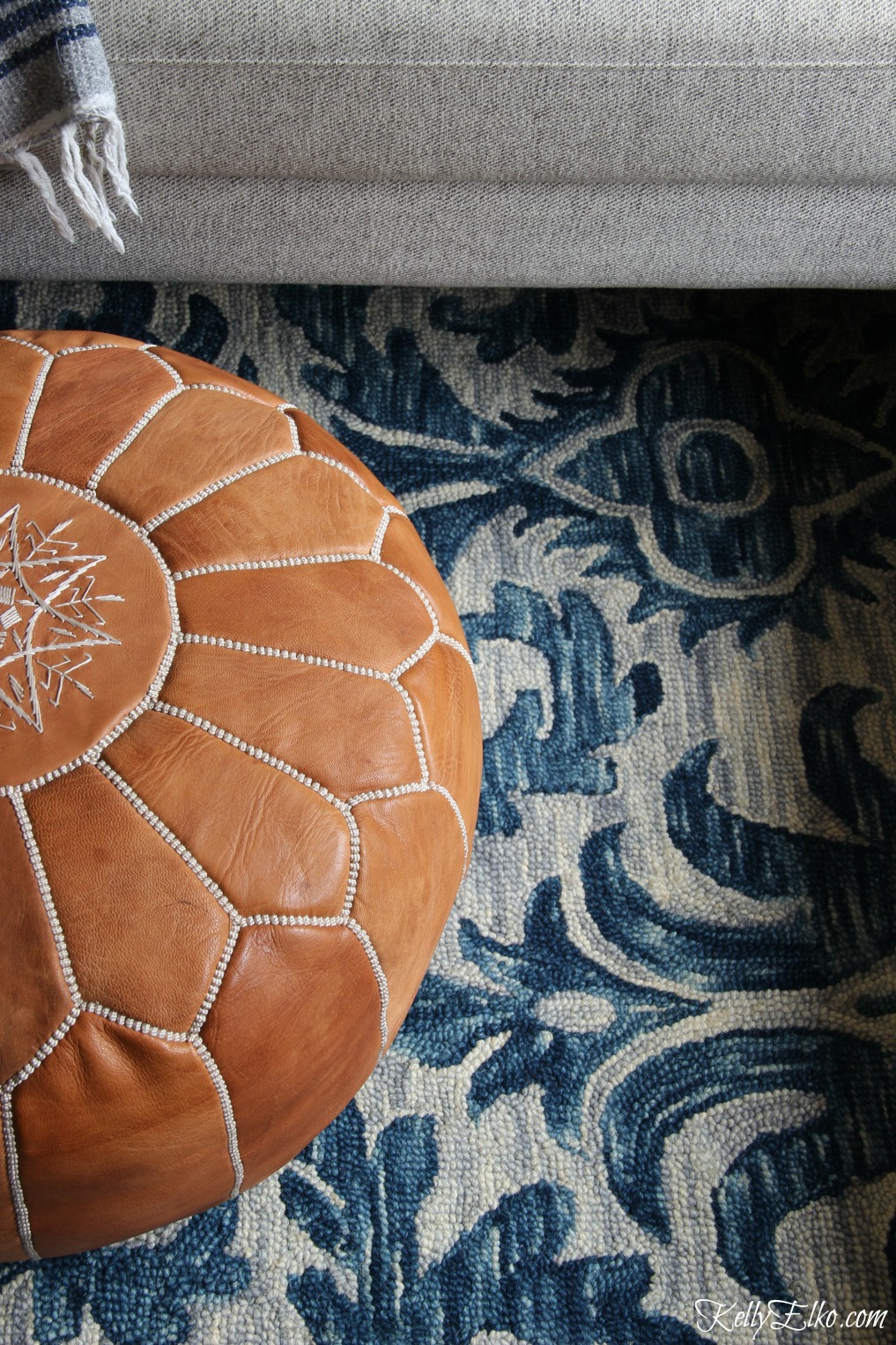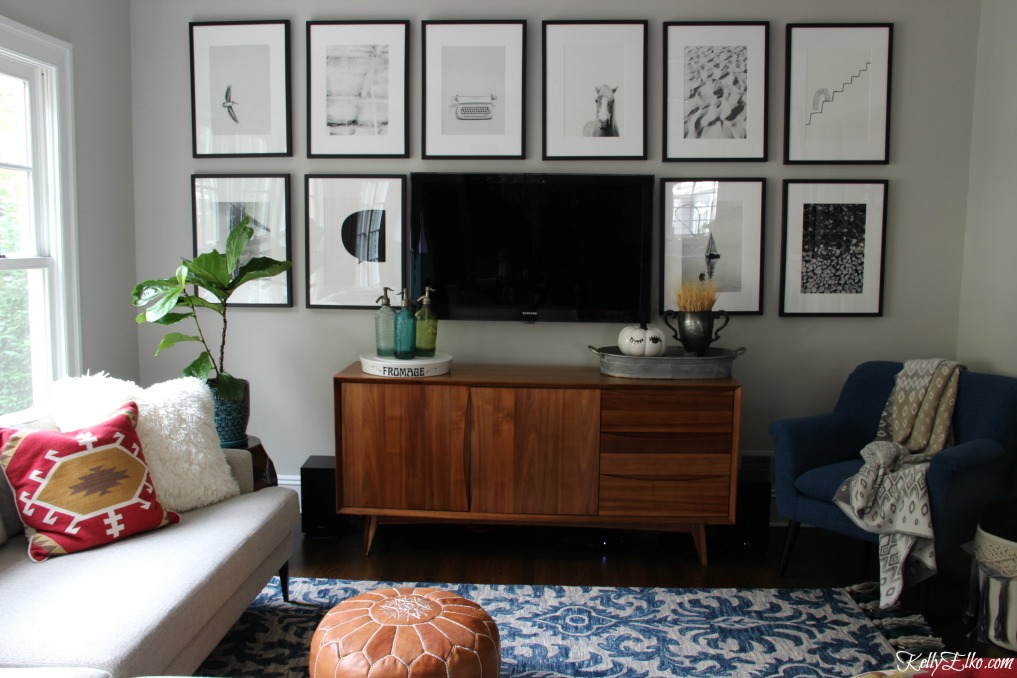 I'm happy to report that Fiona the fiddle leaf fig sprouted a new leaf! You can read my Fiddle Leaf Care Tips HERE.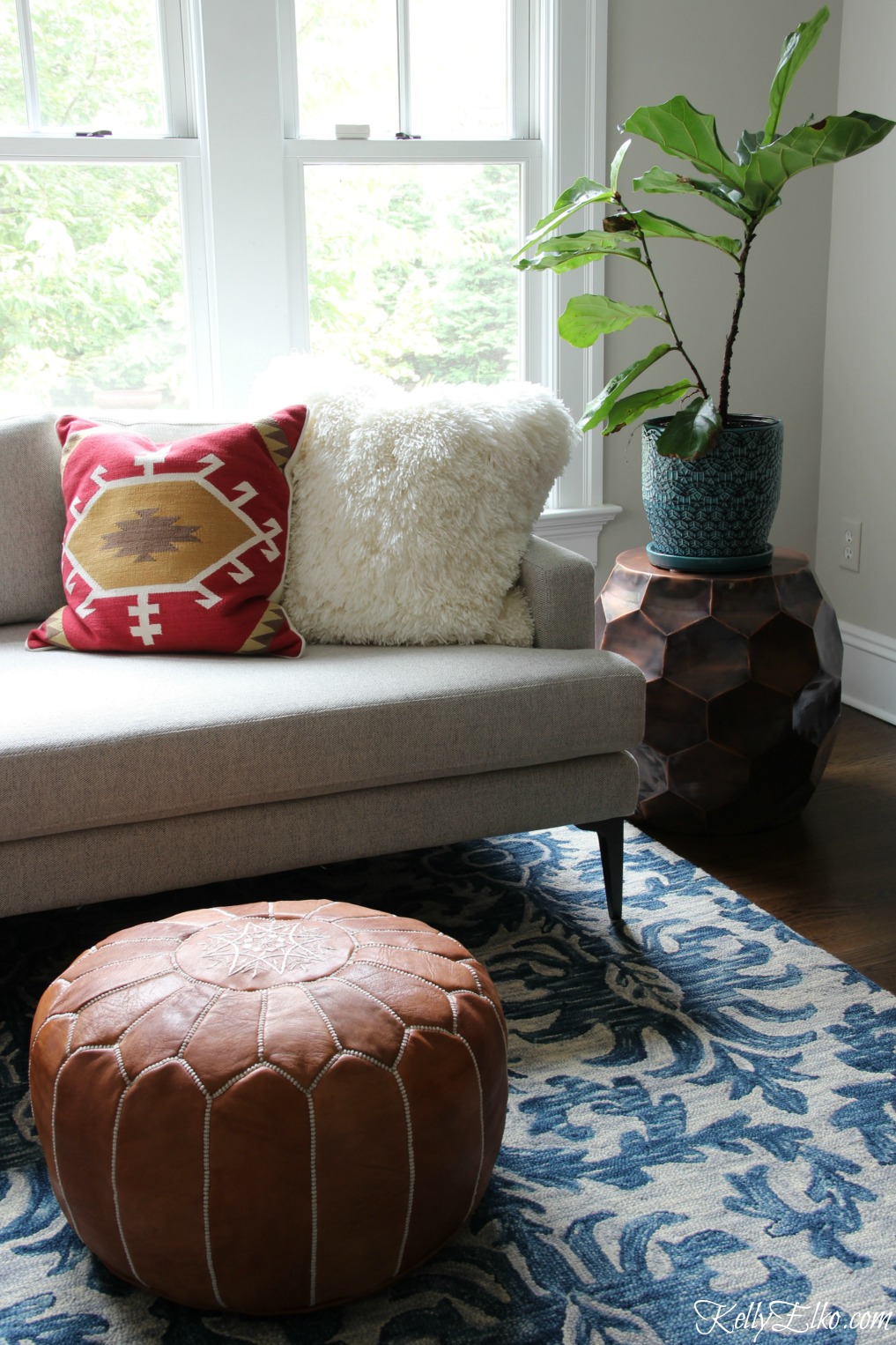 I'm still on the hunt for the perfect ottoman – something larger.
Maybe if I stop looking for it, it will suddenly fall into my lap just like this rug!