If you love "an eclectic mix of global accents with bohemian, tropical and even a bit of modern farmhouse style," today's Eclectic Home Tour of Casa Watkins Living is going to make you very happy.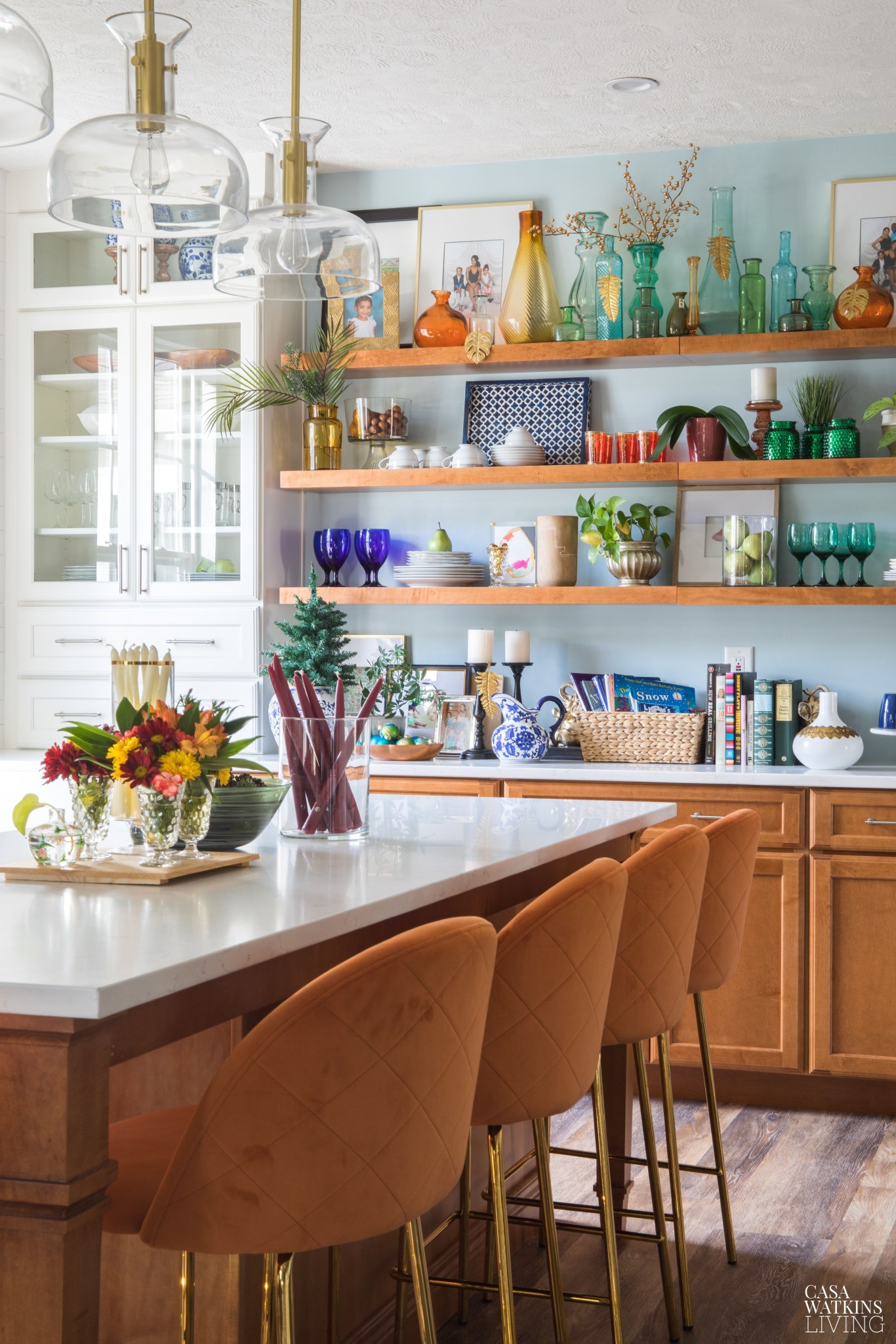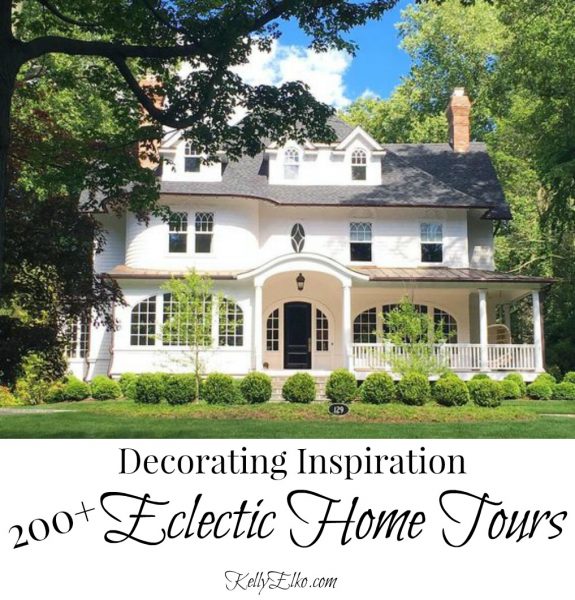 Stephanie says, "I have a great appreciation and love of cultural accents from around the globe. So, I've called my style global bohemian style or Glo-bo."
I love the mix of painted and natural wood cabinets and the open shelves update this kitchen and add the perfect display space for interesting thrifted finds, plants and even family photos.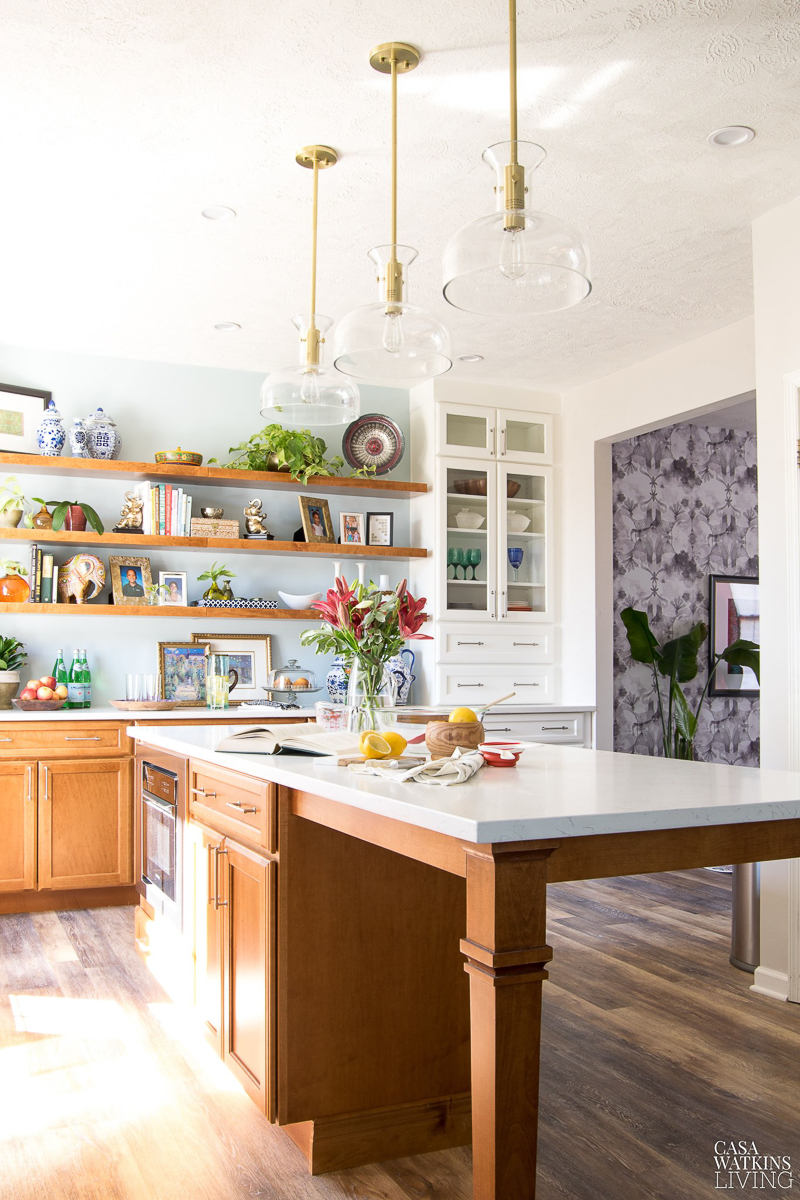 Brass lighting and lots of wood accents warm up this kitchen and I can't say enough good things about how plants can liven up any room in the house.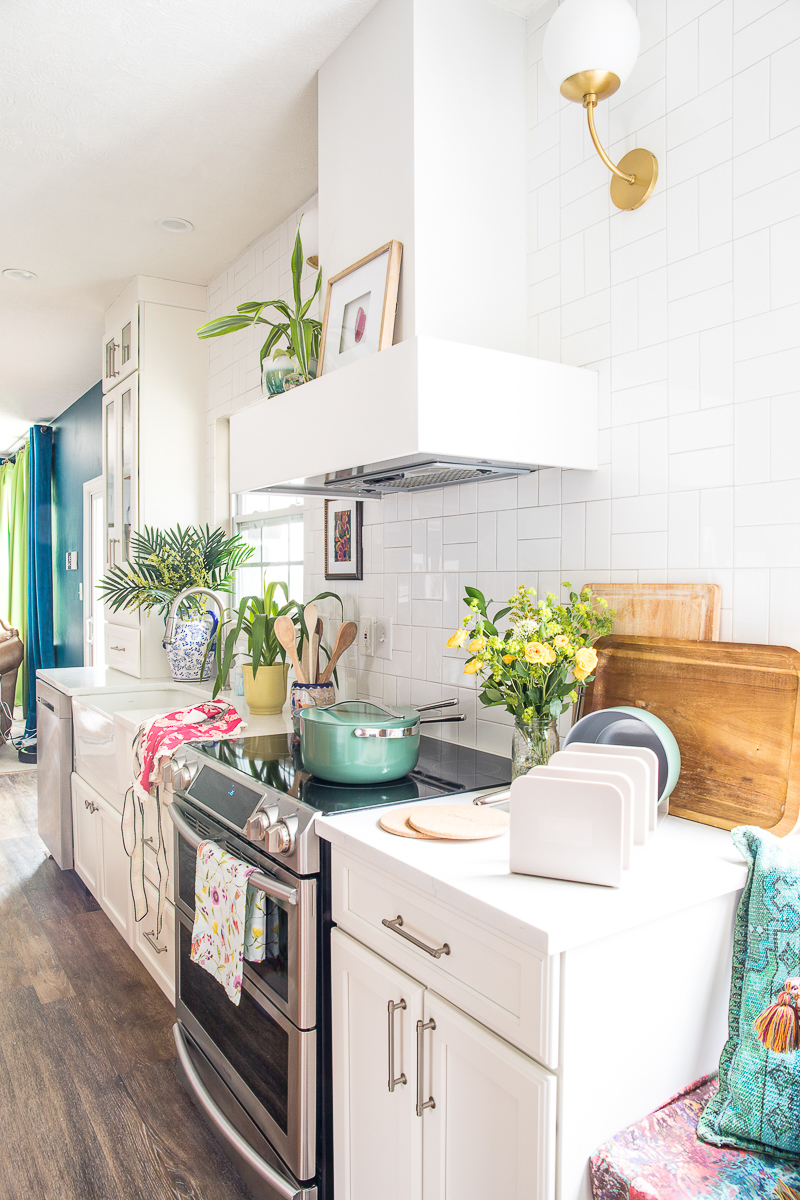 Inexpensive subway tile can be installed in a creative pattern for a one of a kind look.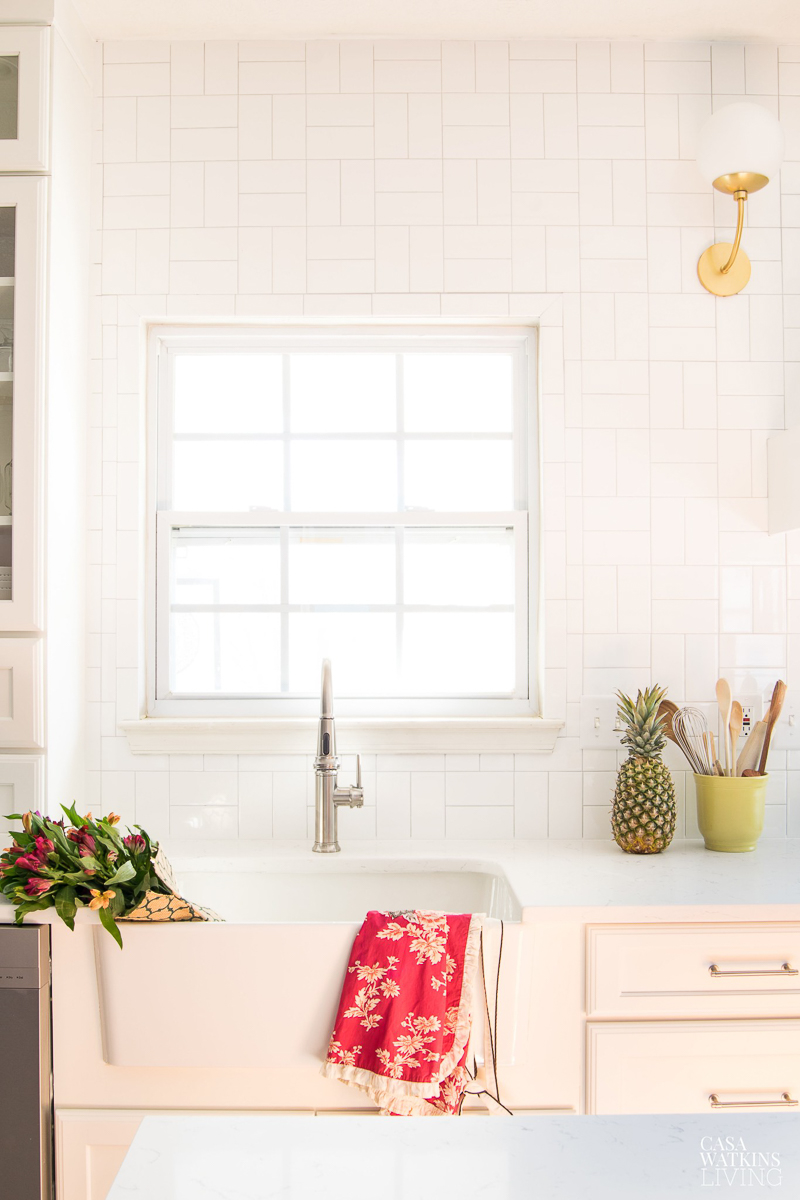 Dining rooms are the perfect places to take design risks and this dining room is a place I would love to stay and linger long after the meal is finished. The subdued colors of the wallpaper act as a neutral backdrop for all the colorful pieces in this space.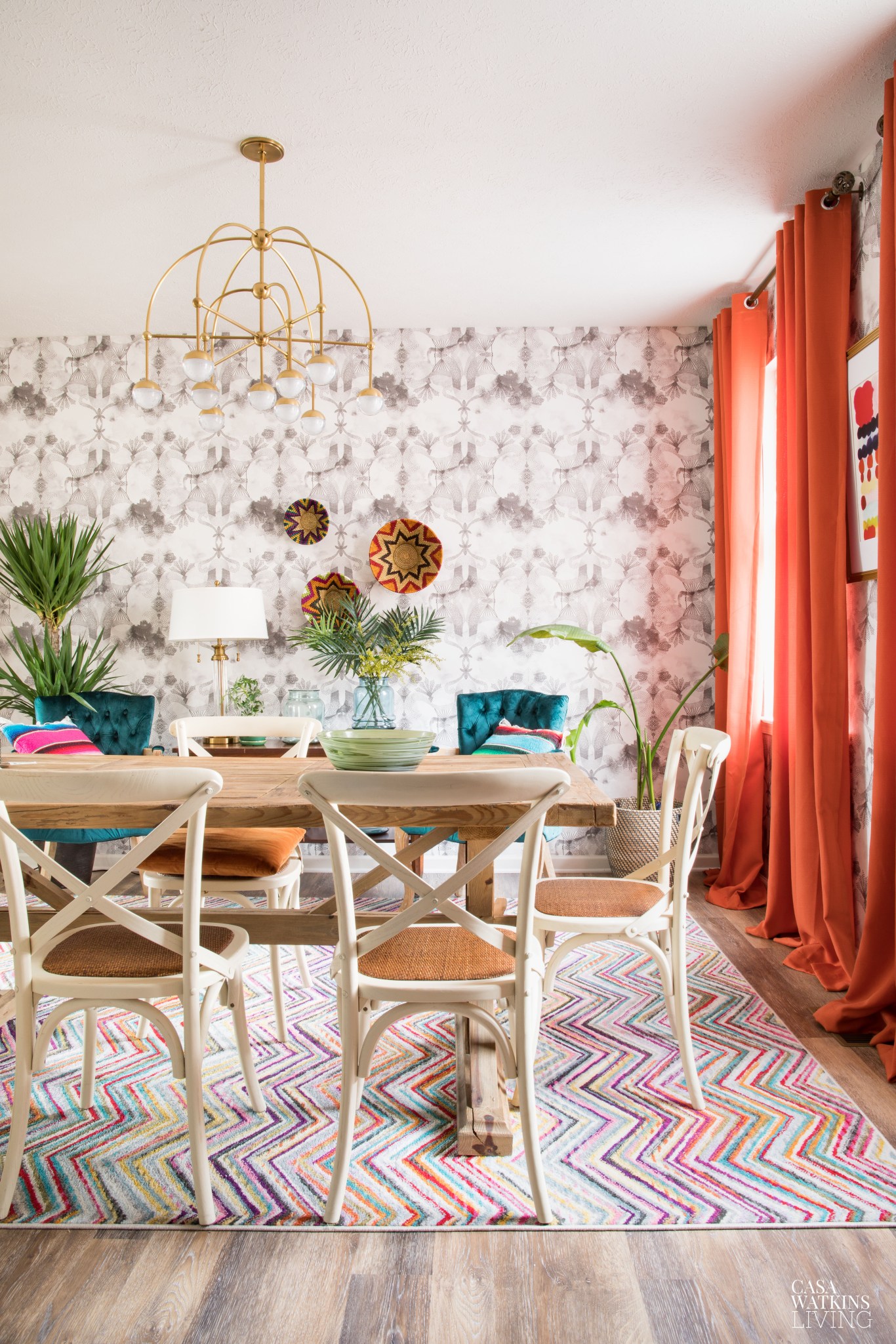 It only takes three things to make a collection and this colorful basket wall really pops against the gray and white wallpaper. A cozy seating area is the perfect place to enjoy cocktails.
Check out my colorful basket wall here.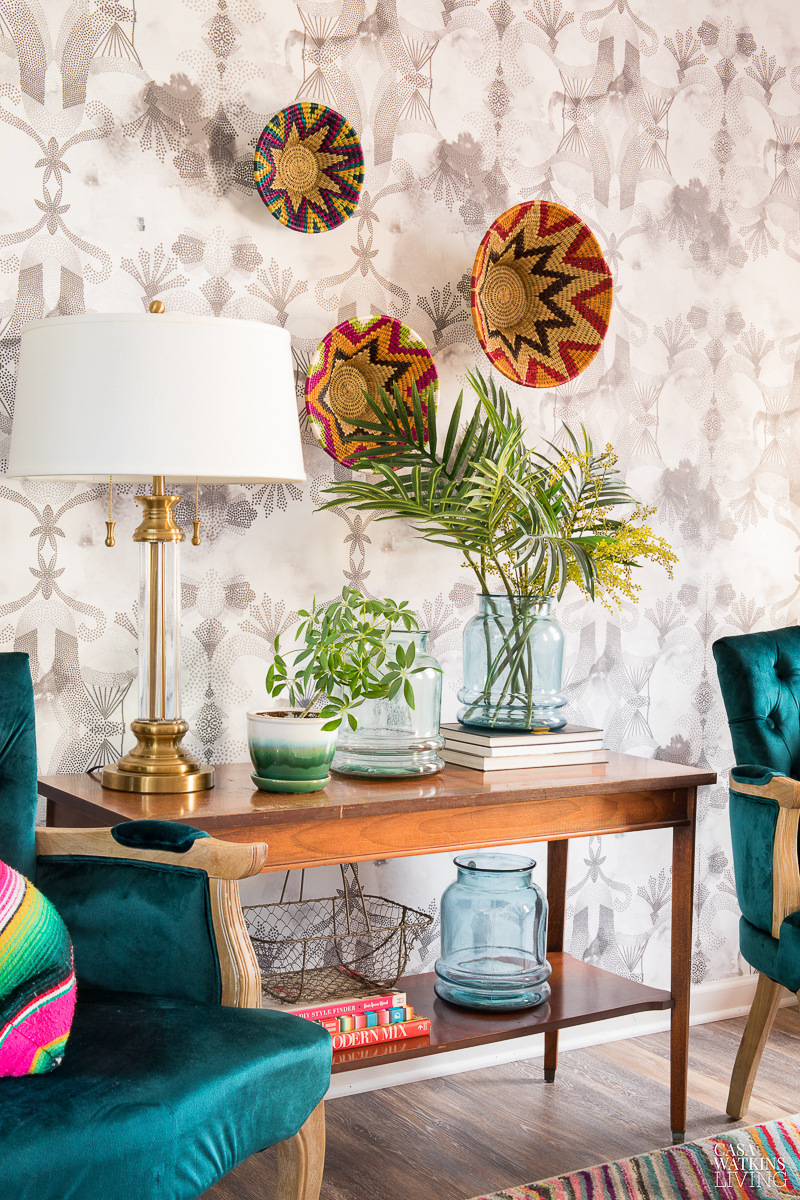 This living room is the perfect example of how the power of paint can create architectural interest. Light blue paint defines the mantel and gives it more presence.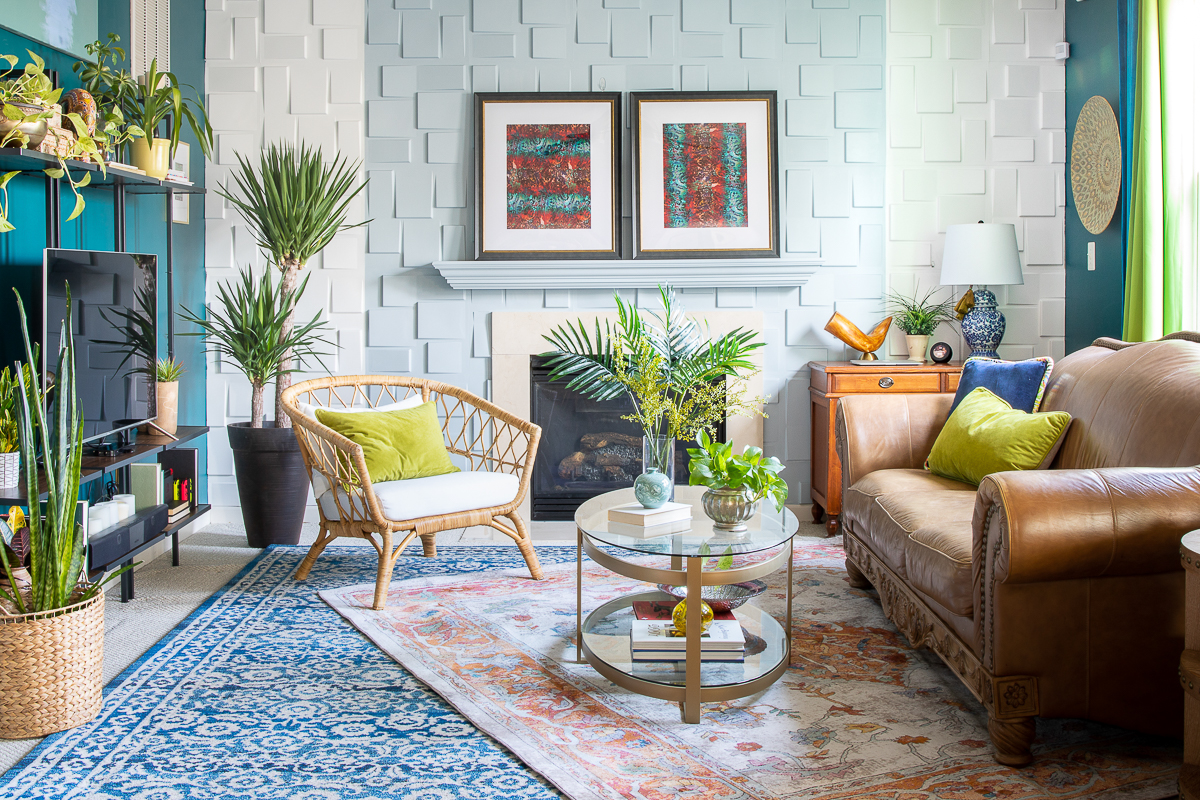 If you don't have any interesting architectural details, create your own! Stephanie shares how to make this cool 3D accent wall here.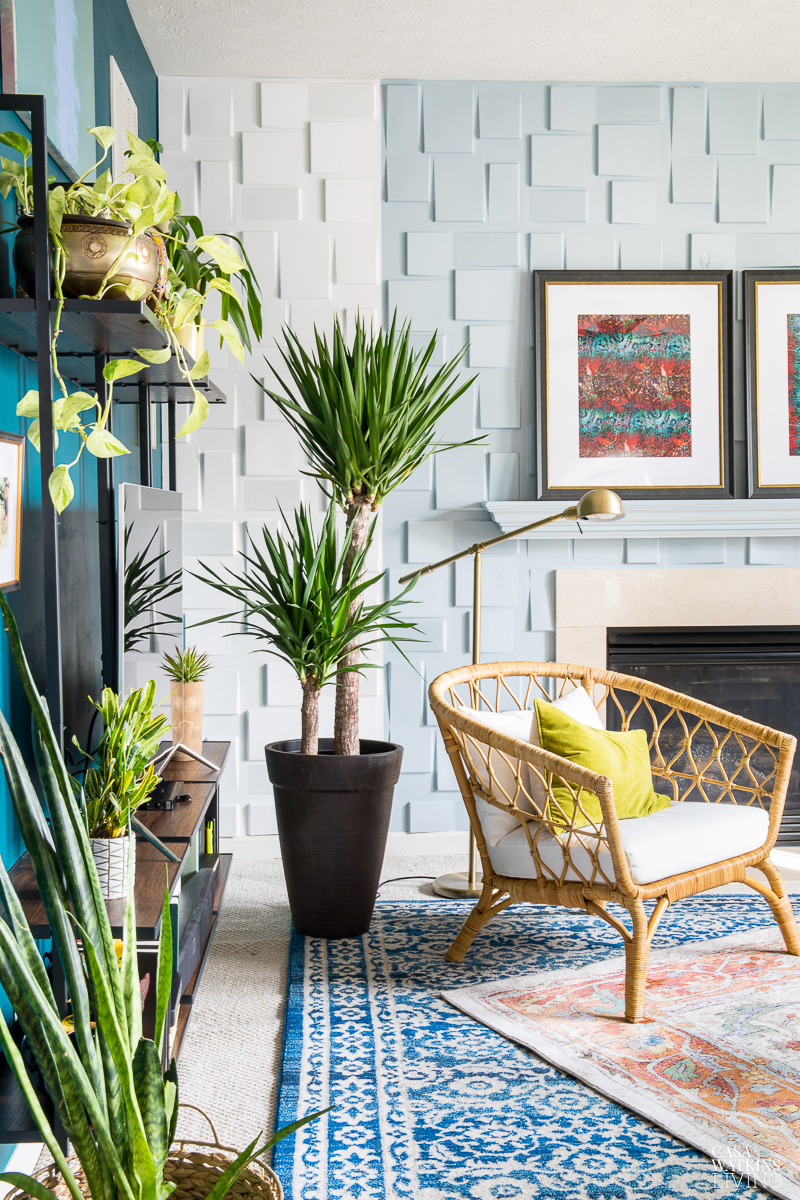 A gallery wall of eclectic art draws the eye away from the black hole of the television and a teal accent wall also helps it be less of a focal point.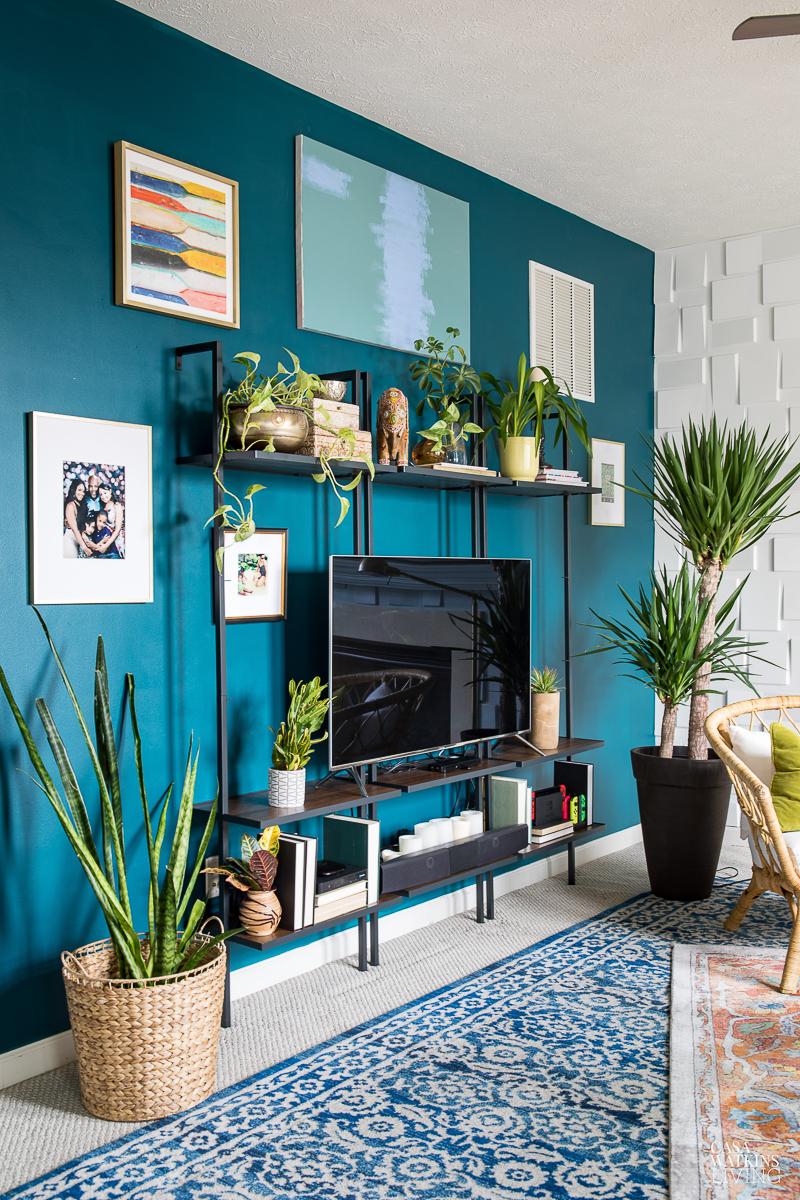 This colorful home office is the perfect place to escape and create. A riot of color and pattern on the ceiling ties all the colors in this room together. She also disguised electrical access panels by painting in a color blocked pattern.
Stephanie shares her tips on how to wallpaper a ceiling by yourself here.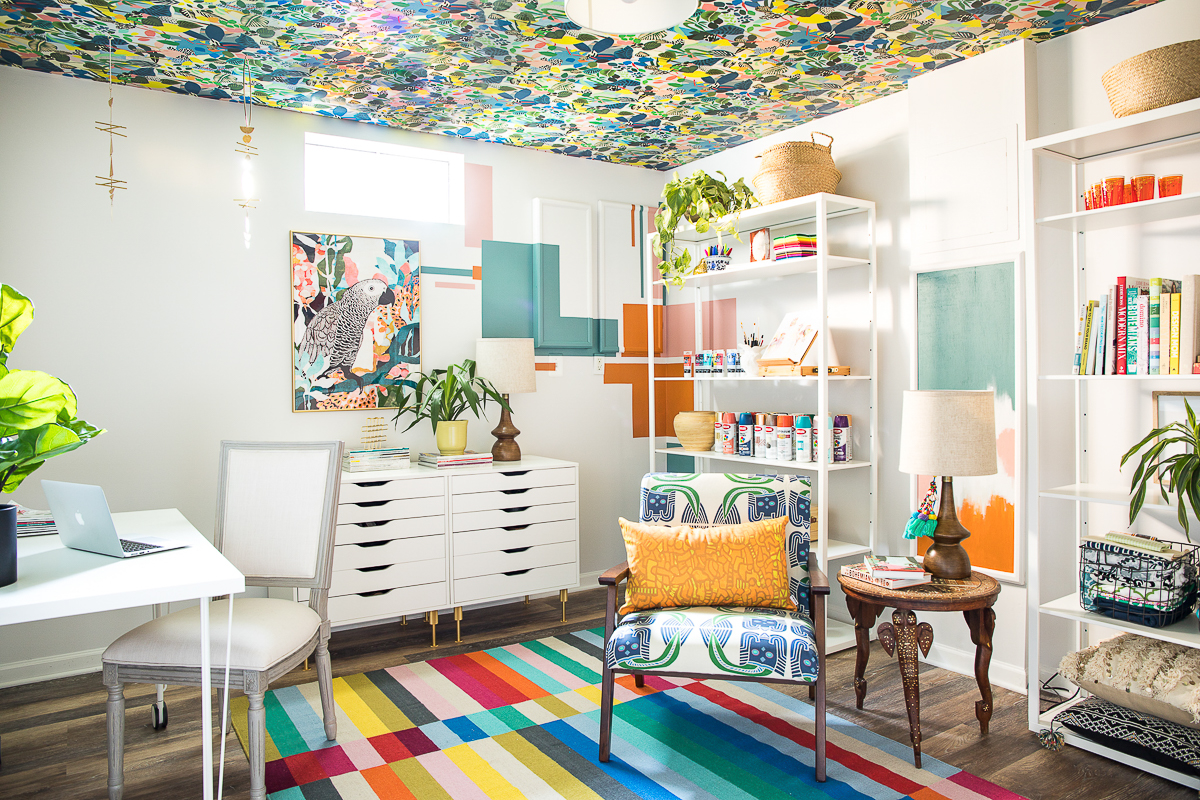 Stephanie painted the door and the trim the same color as the wall to help it blend into the background.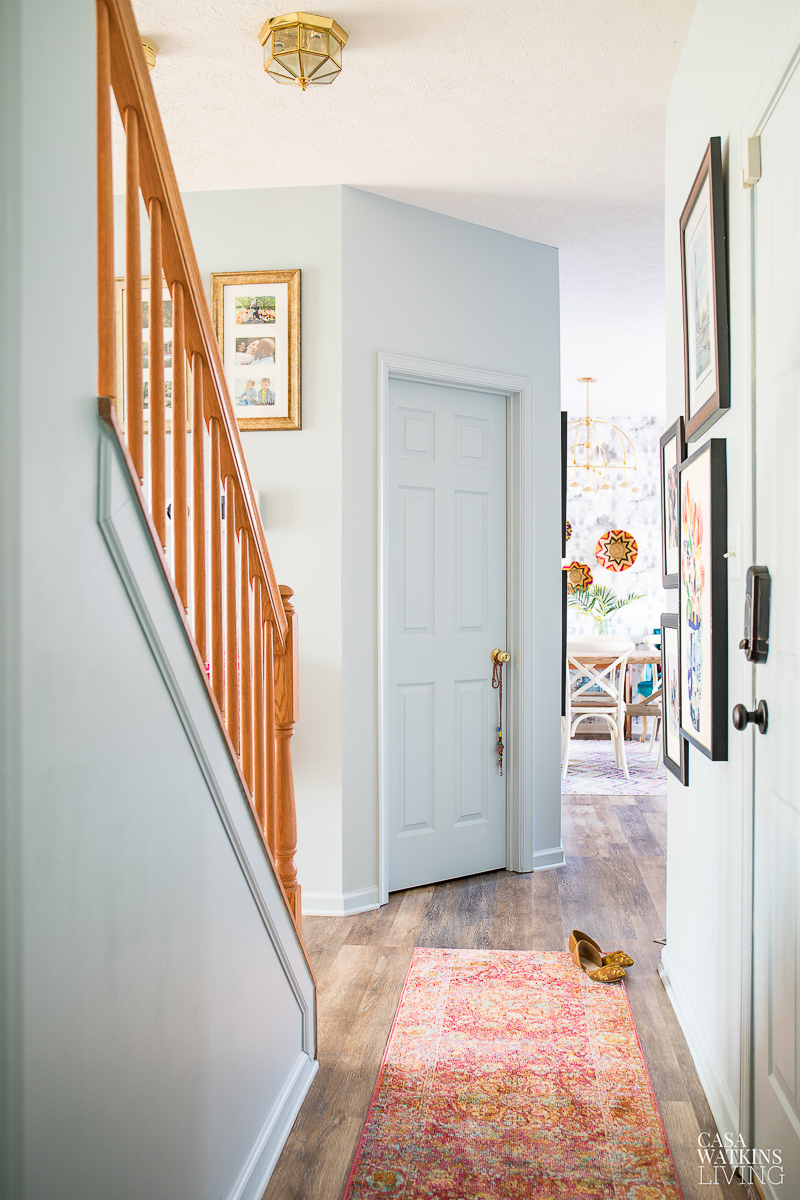 A little girls room got a neutral makeover with lots of monochromatic pattern.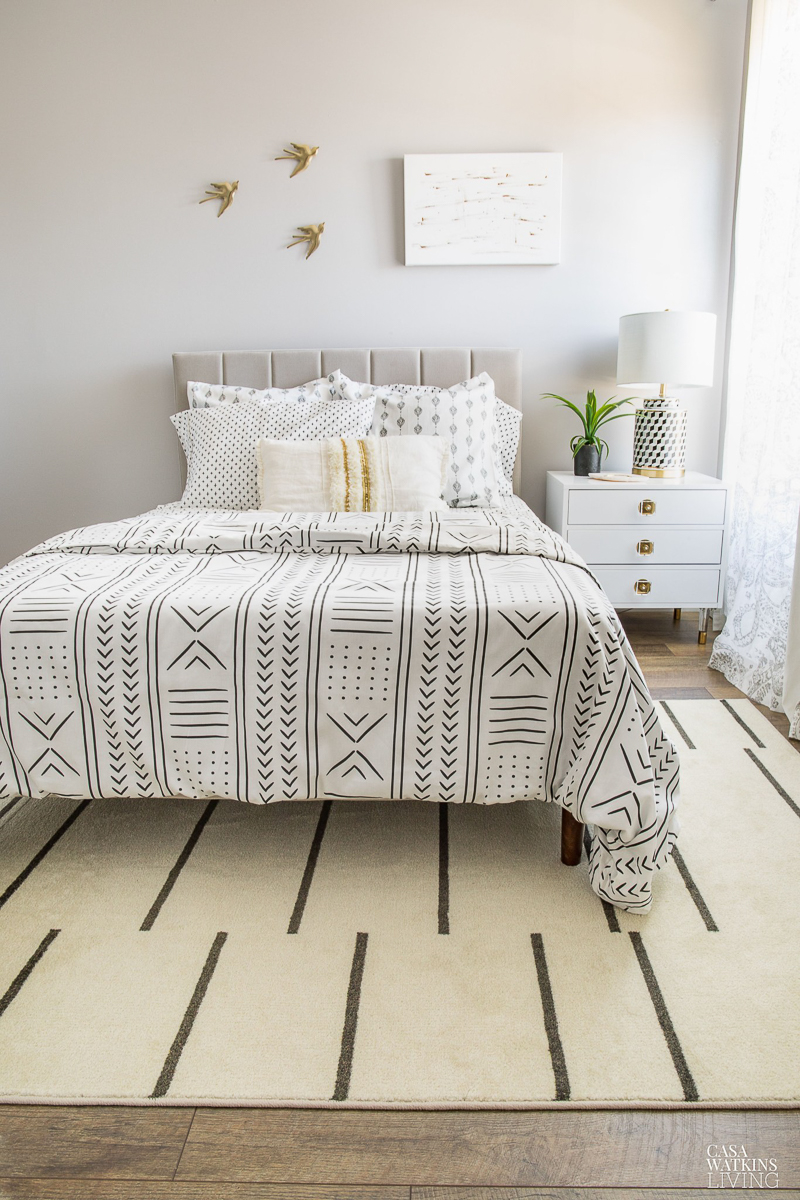 A color blocked wall acts as a frame and is the perfect backdrop for displaying kids art in this boys room.
There are so many DIY ideas in this home that prove you don't have to have tons of money to create a unique and comfortable place to live.
One of my favorites is this "wreath" that marries two of my favorite things … baskets and succulents. See how to make this colorful basket wreath here.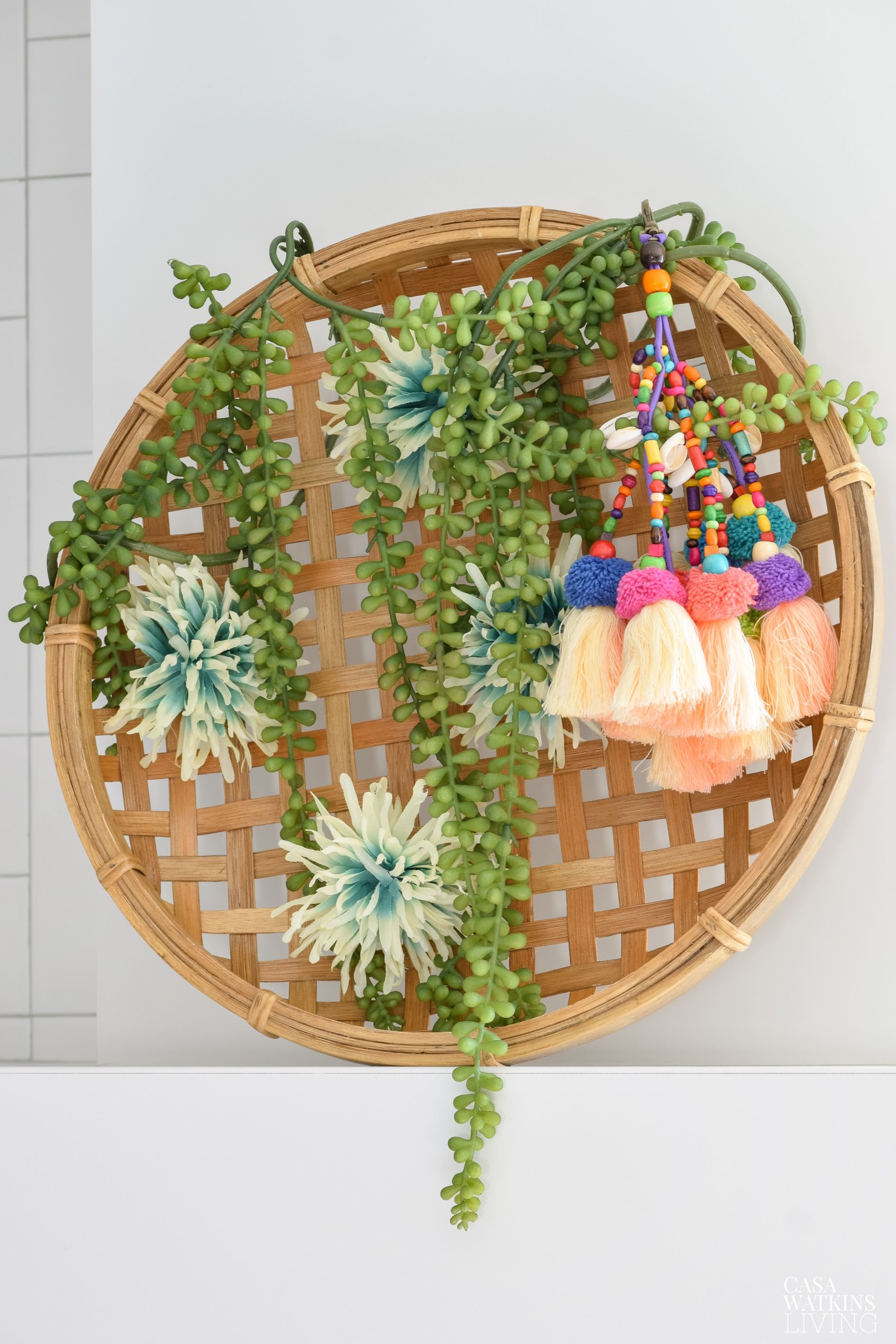 Visit Stephanie at Casa Watkins Living to see more of her glo-bo style!