Double Peonies are Double the Pleasure
Double the pleasure, double the fun! If you love peonies, you are going to love double peonies twice as much! Peonies are classified by their flower form. Some types of peonies have a single ring of petals, while other types have multiple rows of petals. If you've ever wanted to grow peonies, I'm sharing my tips on how to grow double peonies … or any peonies for that matter so you too can be rewarded with armloads of peonies every spring!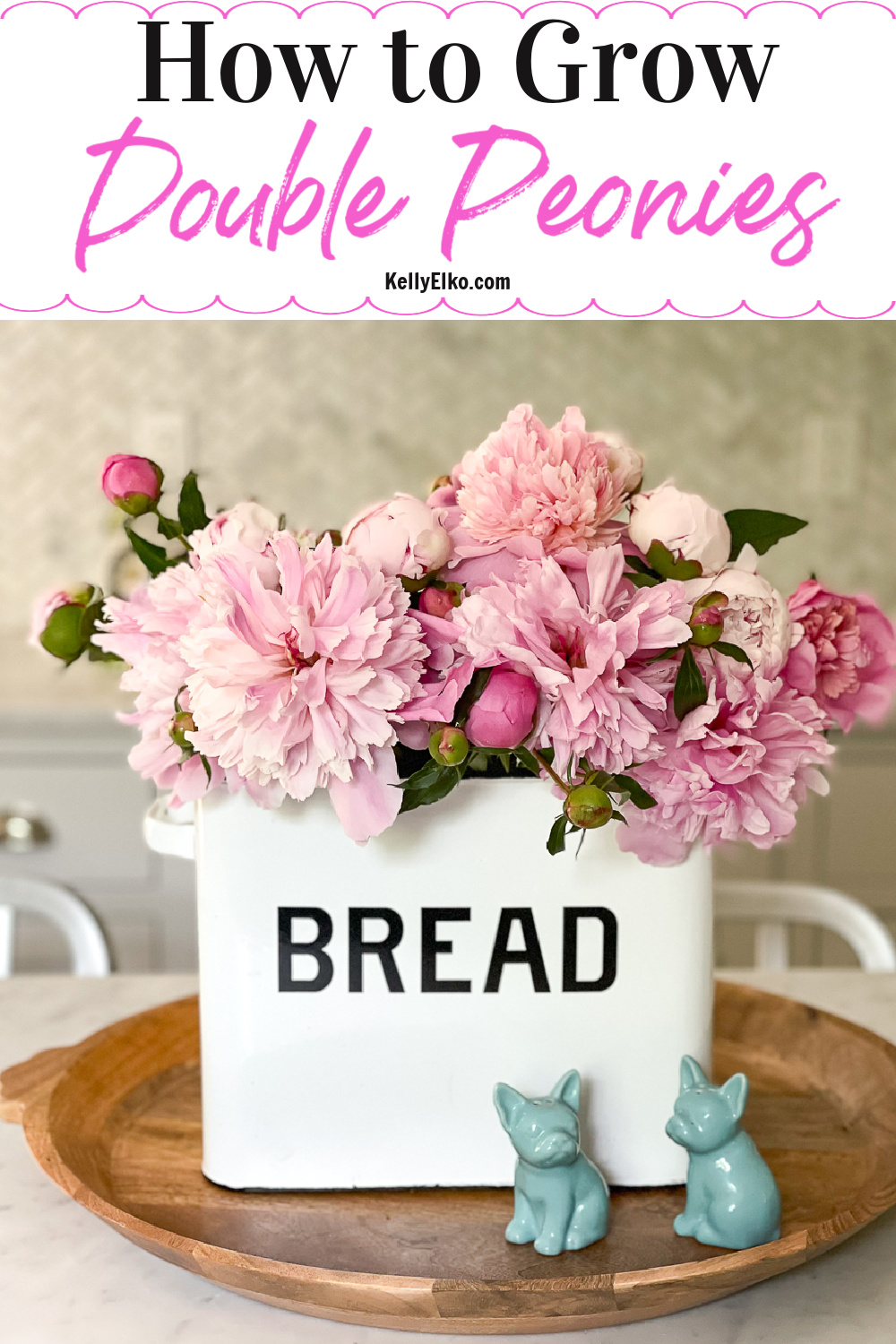 This post contains affiliate links which means if you make a purchase, I may earn a small commission at no extra cost to you.
There are three types of peonies: herbaceous, tree and intersectional (or Ioth) which are a cross between herbaceous and tree peonies. The most common type, and the type that I grow, are herbaceous. You can buy bare root peonies online where you'll find the best selection but you probably won't see any blooms for up to three years! Peonies can be planted in early spring or fall.
Because I prefer instant gratification, I like planting peonies that come in two gallon containers because I know I'll get blooms the same year. I planted these peonies about six years ago and these three bushes reward me with armloads of flowers every year. Make sure to use a peony support ring or your peonies will flop all over the place!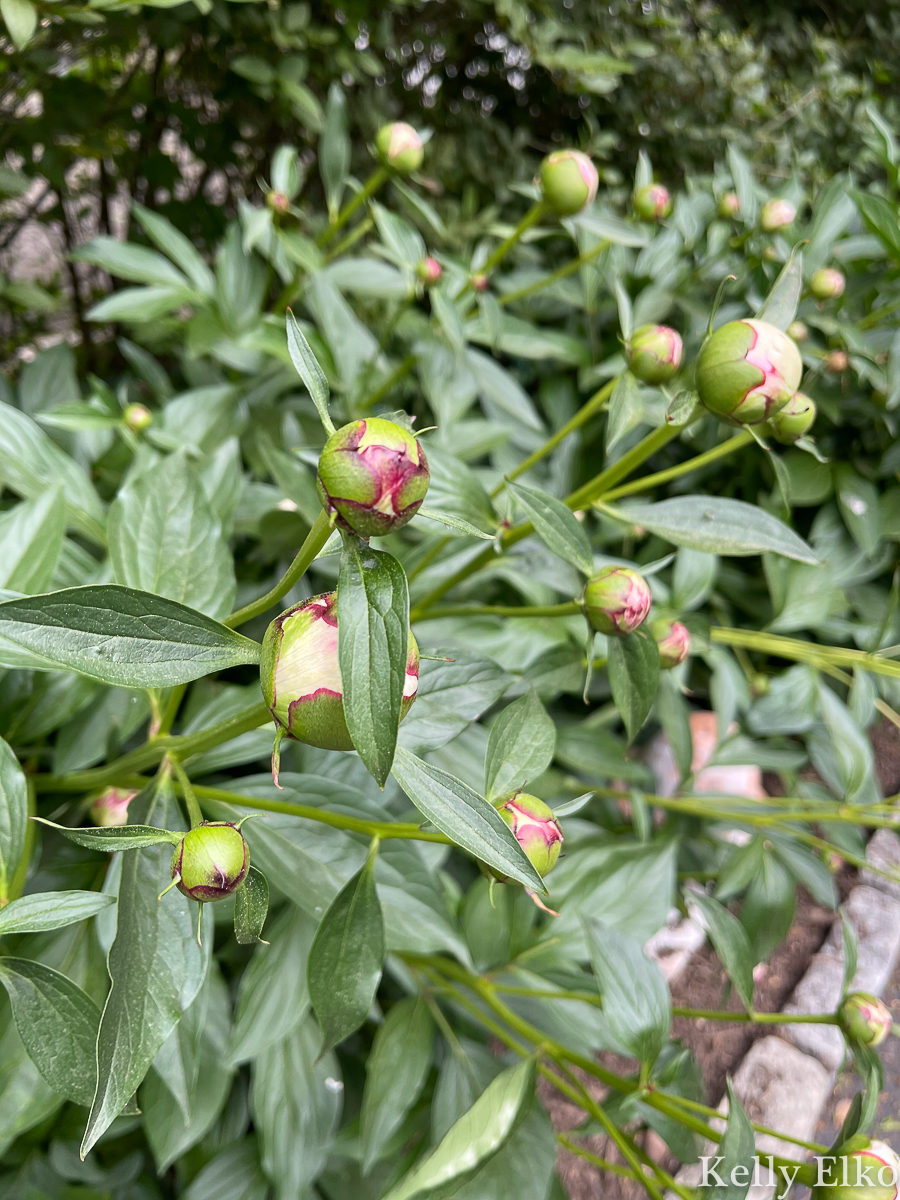 I wrote an entire post with all of my tips and tricks for growing peonies! You can read all about it by clicking on the link below …
NEVER cut all of the peonies from the bush because it needs some flowers to store energy for next year's blooms. If you want to cut blooms to bring inside, aim to keep at least 1/3 of the flowers on the plant.
I like cutting blooms when they are in the "marshmallow" stage as you can see from the photo above. Give it a squeeze and it will be soft like a marshmallow. Be careful not to cut the buds when they are small and hard or they may not open.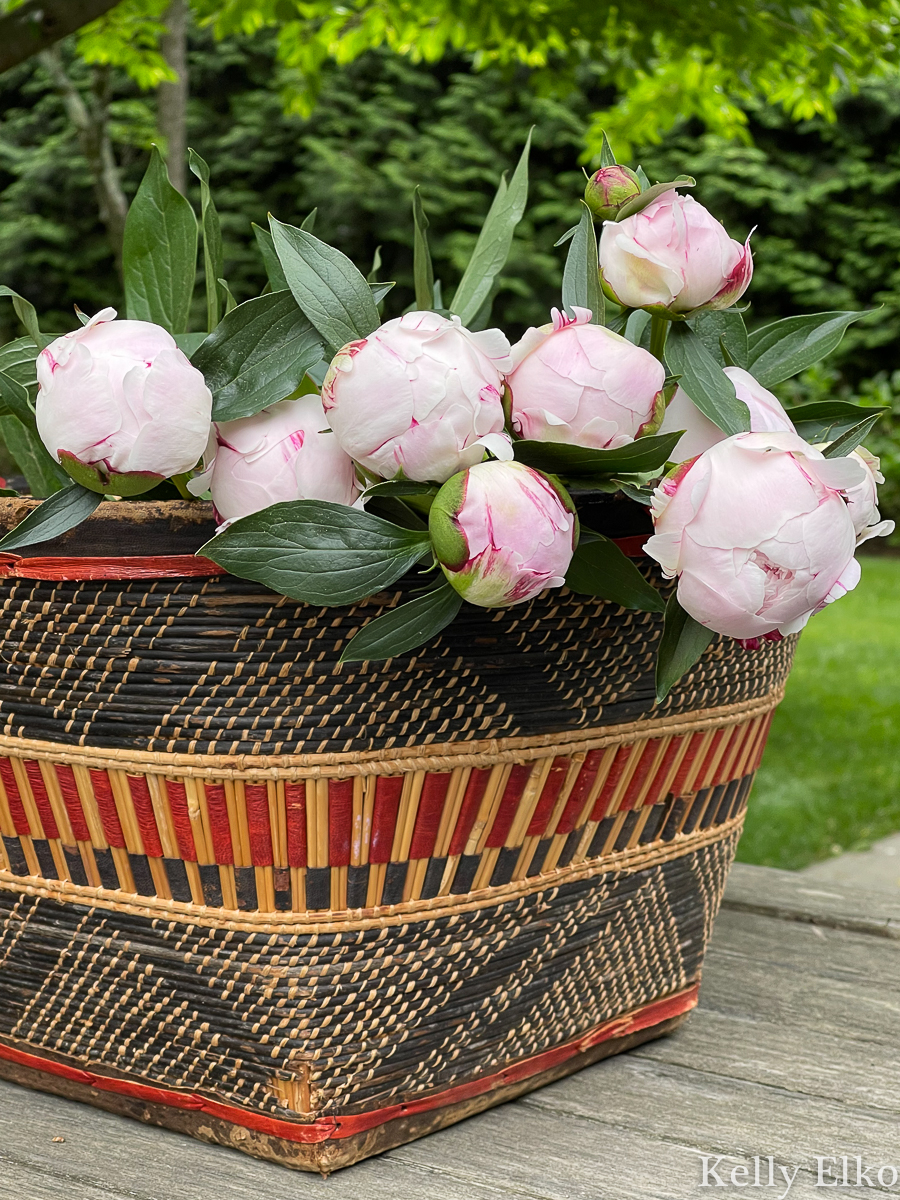 Ants love nibbling on peony sap so be sure to hold flowers upside down and gently shake the blooms before bringing inside to get rid of any hitchhikers! Another way to make sure no ants are hiding within the peonies is to submerge the flowers in water before you bring them inside.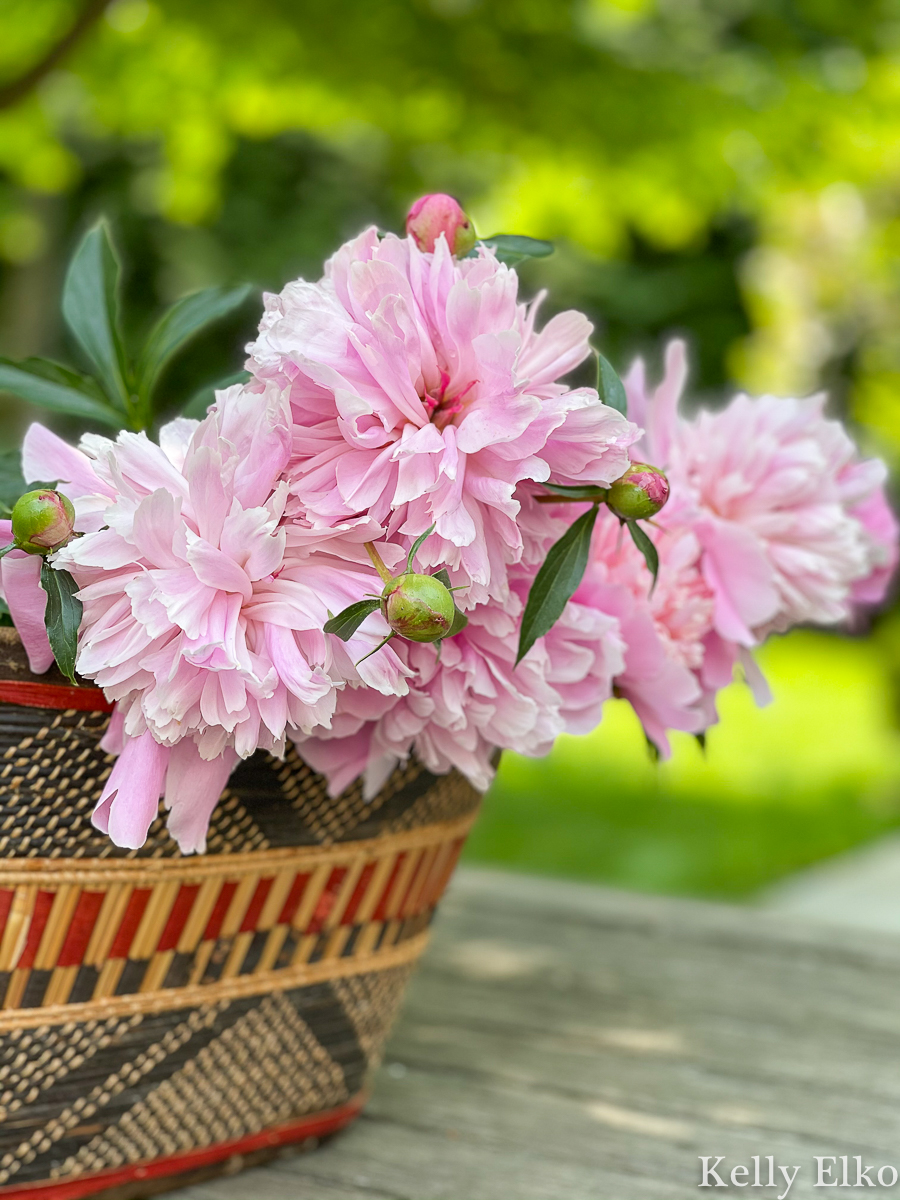 You can see the sticky sap that the ants love on the peony bud in the pic below.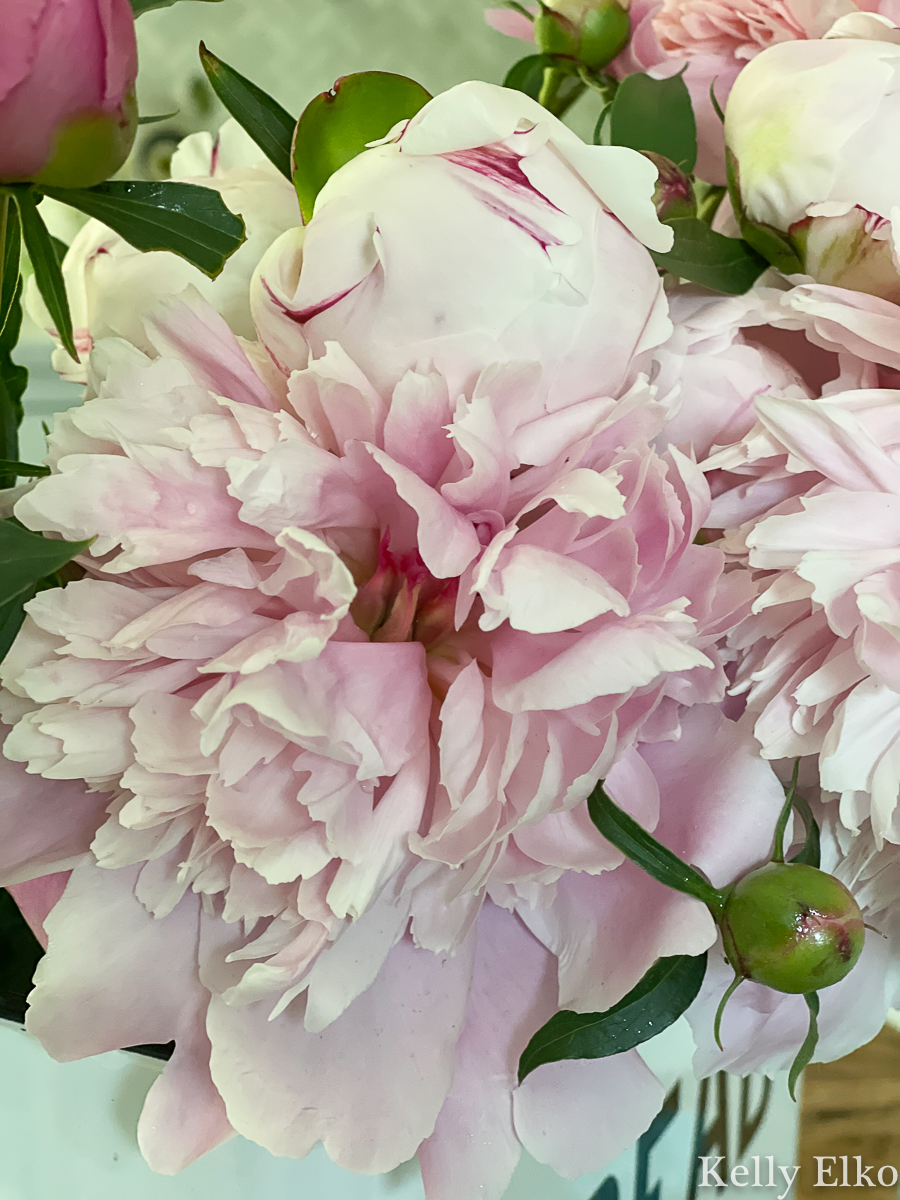 There really is nothing better than a big bouquet of freshly cut peonies from my garden and it's something I look forward to all year long.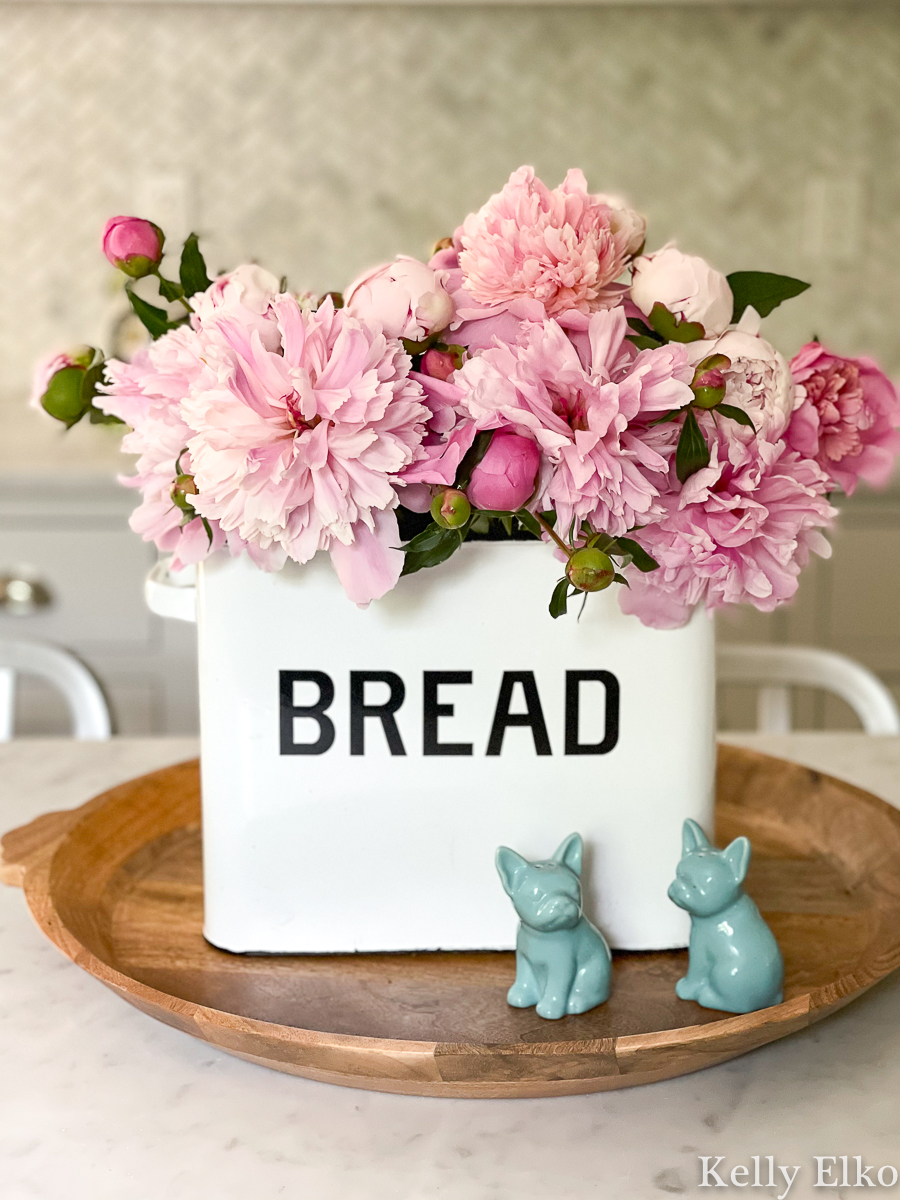 The bread box is filled with huge double peonies and unfortunately I don't know the name of them. The white vase below if filled with Sarah Bernhardt peonies.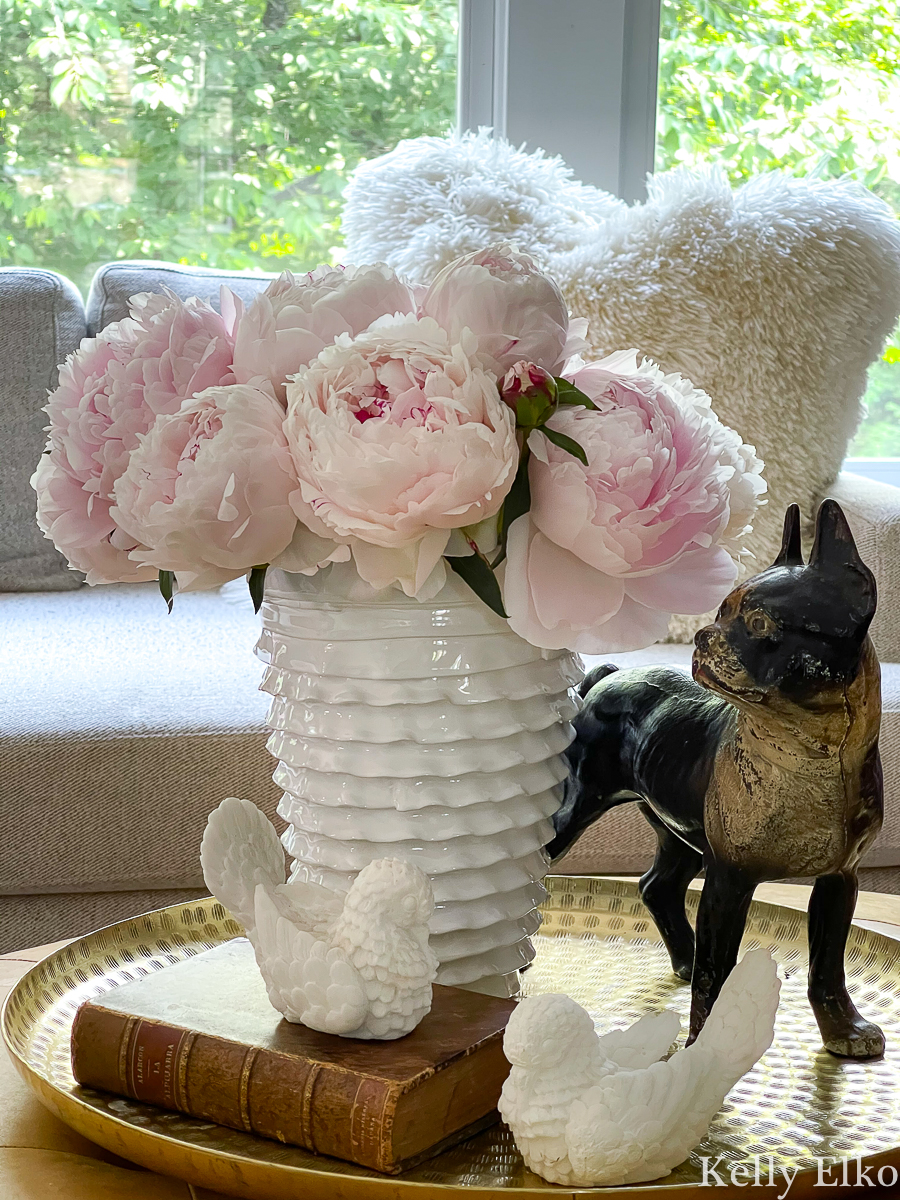 Unfortunately,  not everyone can grow peonies if they live in an area that doesn't get cold winter temperatures.
If you can grow them and haven't yet, I encourage you to do so because once planted, peonies are very low maintenance.
Can't get enough peonies …