I love a good gallery wall and this one just may be my favorite one yet! Meet my vintage panoramic photo gallery wall! Plus I did some research and found out some fun tidbits about this very unique form of photography.
Months ago, I found one of these framed photos on Facebook Marketplace and a few days after I picked it up, the seller messaged me letting me know he had more and asked if I was interested! Was I interested? OF COURSE I WAS INTERESTED! I zoomed over to his house and picked up the other six and I didn't let the fact that my husband commented that it would be nice if the people in the photos were actually related to us!
I love the way they look stacked on top of each other with no spacing between the frames. The bottom photo measures 3 1/2 feet long!
This post contains affiliate links which means if you make a purchase, I may earn a small commission at no extra cost to you.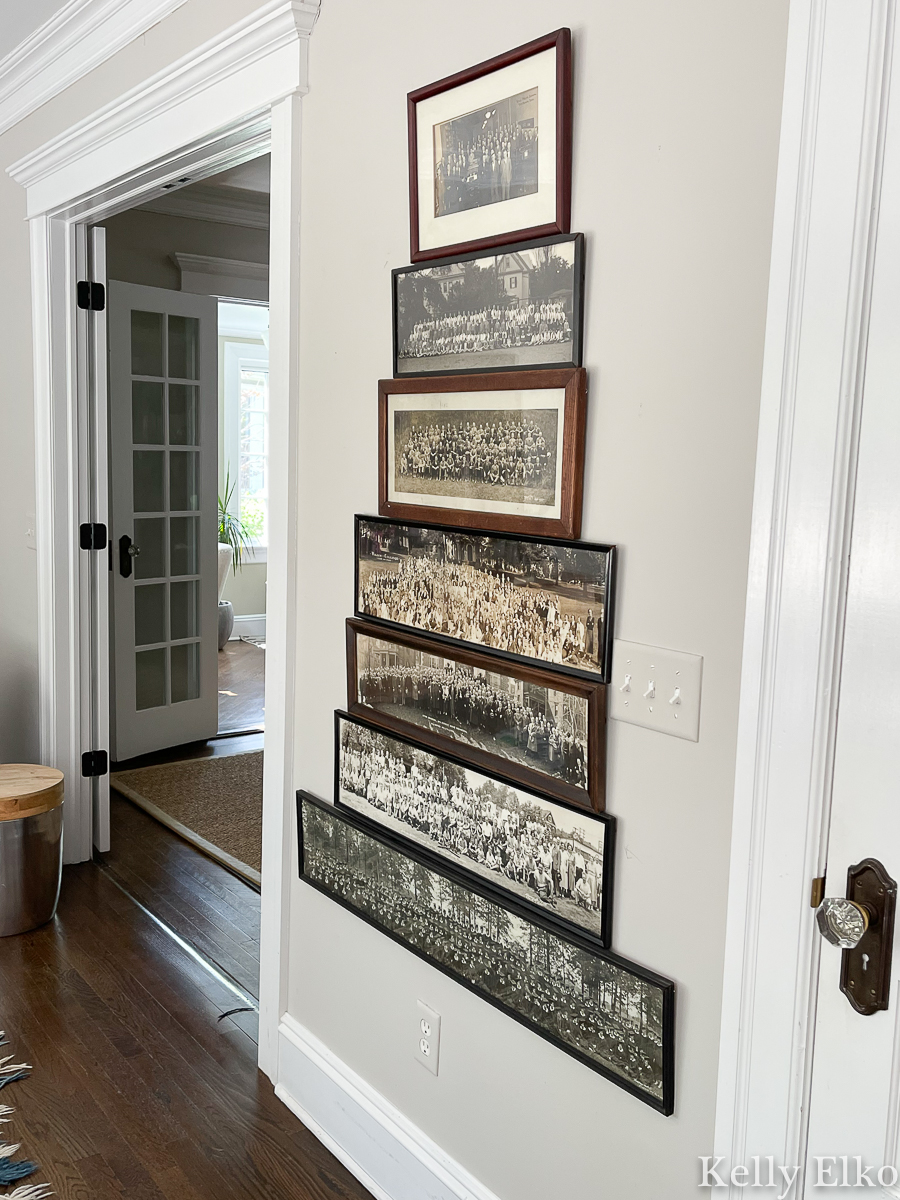 A panorama is a wide-angle view of a space. The first mass-produced American panoramic camera, the Al-Vista, was introduced in 1898 but it was the Cirkut camera, patented in 1904, that took panoramic photography to another level. It was capable of producing a 360-degree photograph measuring up to 20 feet long. These cameras were used mostly by commercial photographers to capture city views, group portraits, and special events.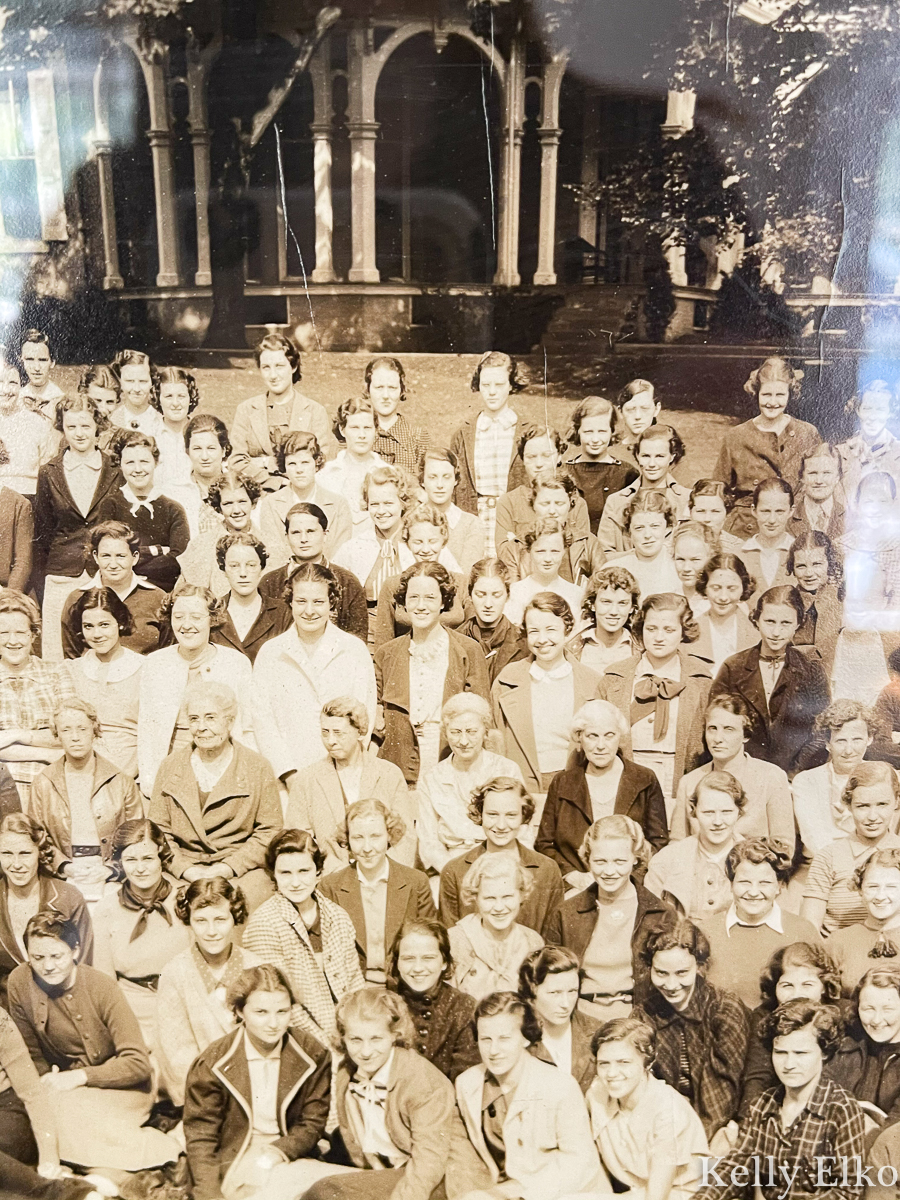 The annual outing (1949) of the Empire Trust Co included a game of baseball! The bats add so much interest and I love the clothes and hair styles and the fact that all the women are sitting in their most lady-like poses … except for one rebel!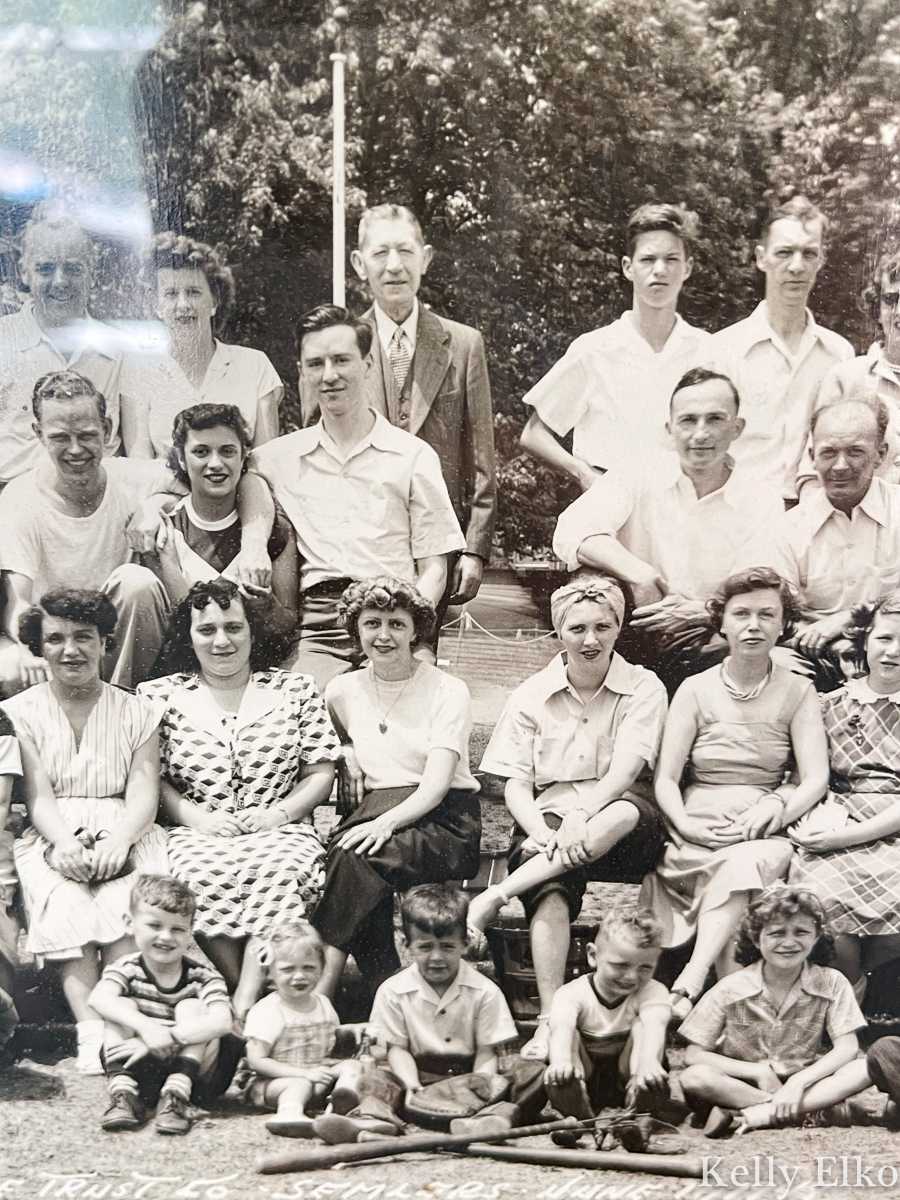 The glum look on the gal fourth from left leads me to believe she did not get a good GPA! Many panoramic photos have the photographer, the occasion and the date written on them. This graduation photo was taken by the Thompson Photo Company, Yonkers, NY.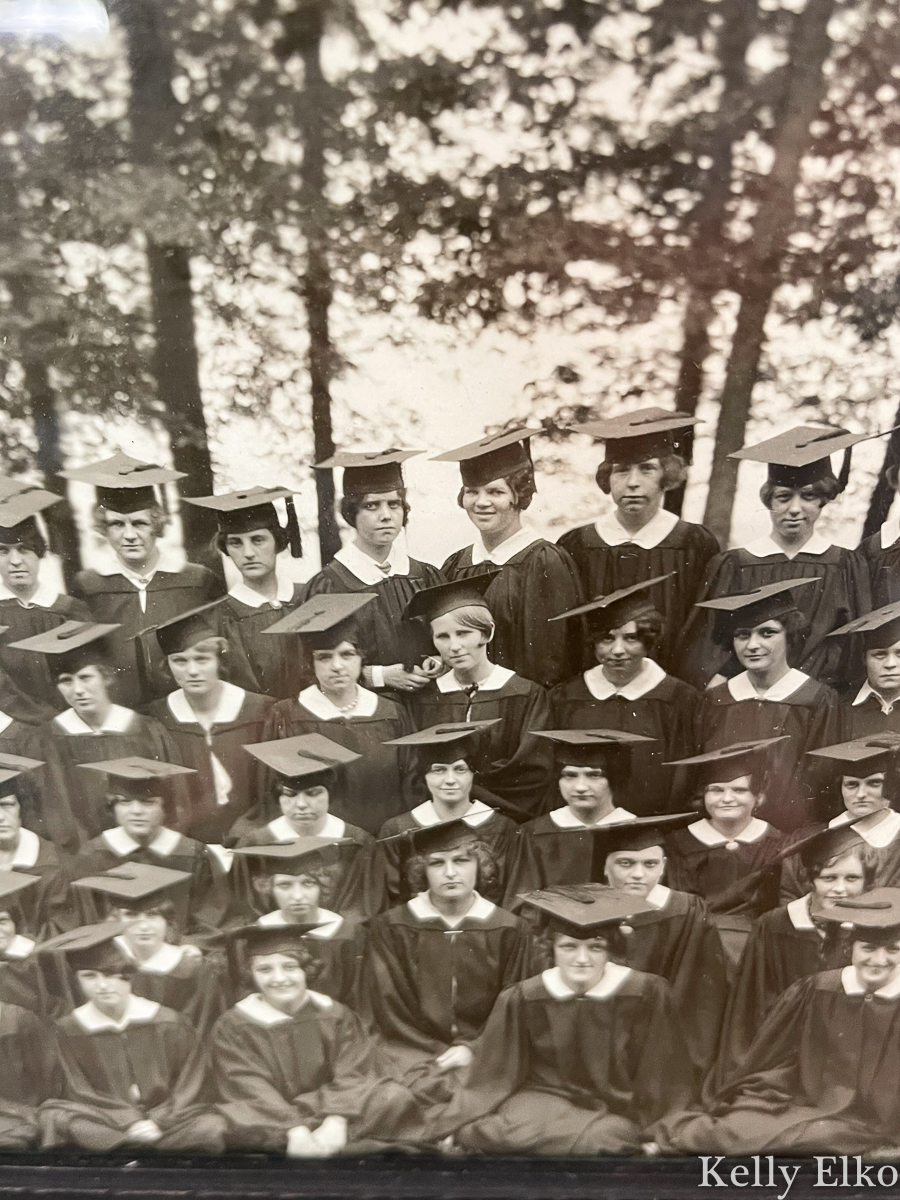 This group of ladies belongs to the class of Wilson College in Chambersburg, PA and I assume the man and woman standing are professors.
The photo at the top of the stack is of the Kelly Press School in Des Moines, IA!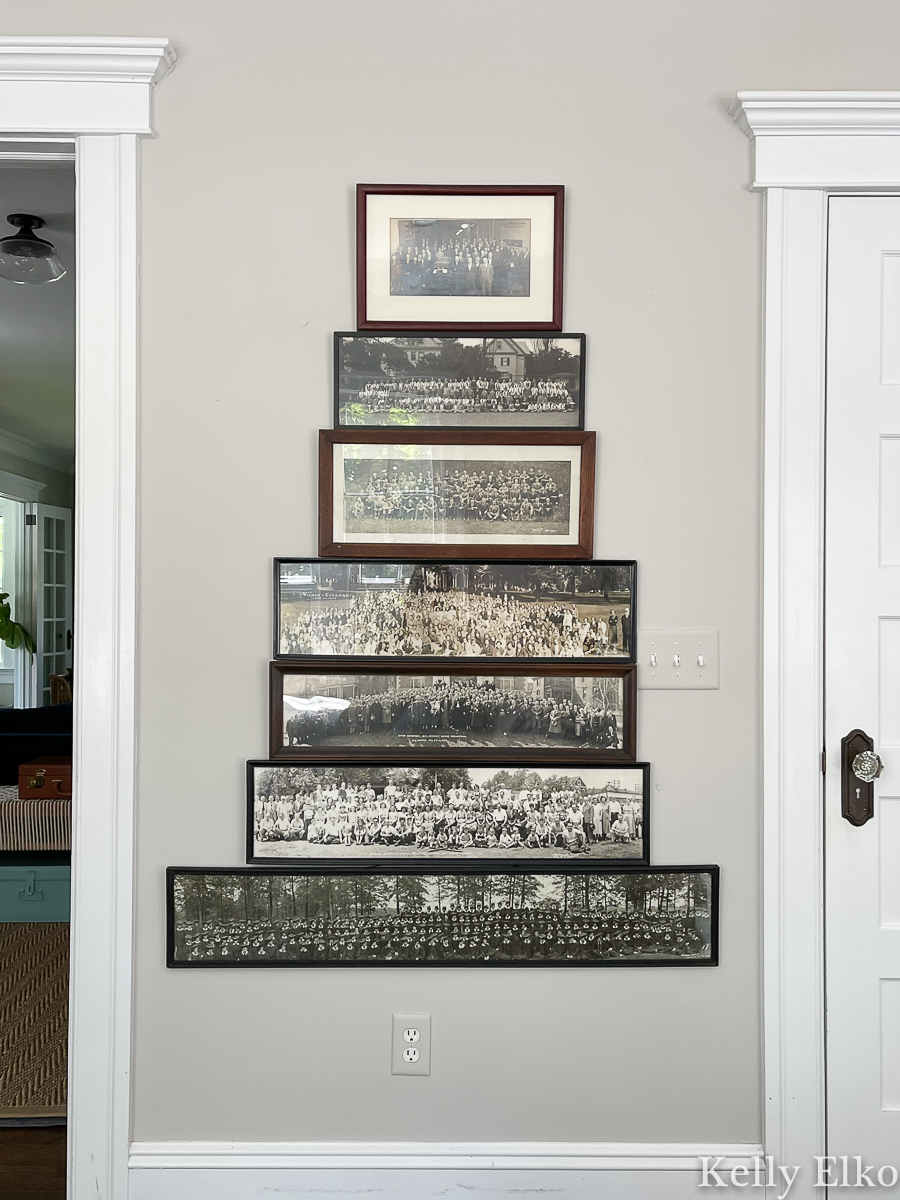 It's fun to look closely at the photos and notice all the little details and of course grouped together, they make such a huge impact.
Maybe I need to frame the panoramic class photo of my girls 5th grade trip to Washington, DC and add it to the wall!