My Sister's New Place – It All Started with a Chair!
Remember when I helped my sister stage her house for sale and it sold on the first day for 12% over ask? Well, she said so long old house and hello new place! I've been patiently biding my time, waiting for the chance to get my grubby little hands on her apartment and work my decorating magic. Every decorating journey has to start somewhere, and for my sister, it all started with a chair! I was bowled over when I stumbled across these Sylvie Tasmin Chairs that really add a unique pop of color and pattern to her kitchen.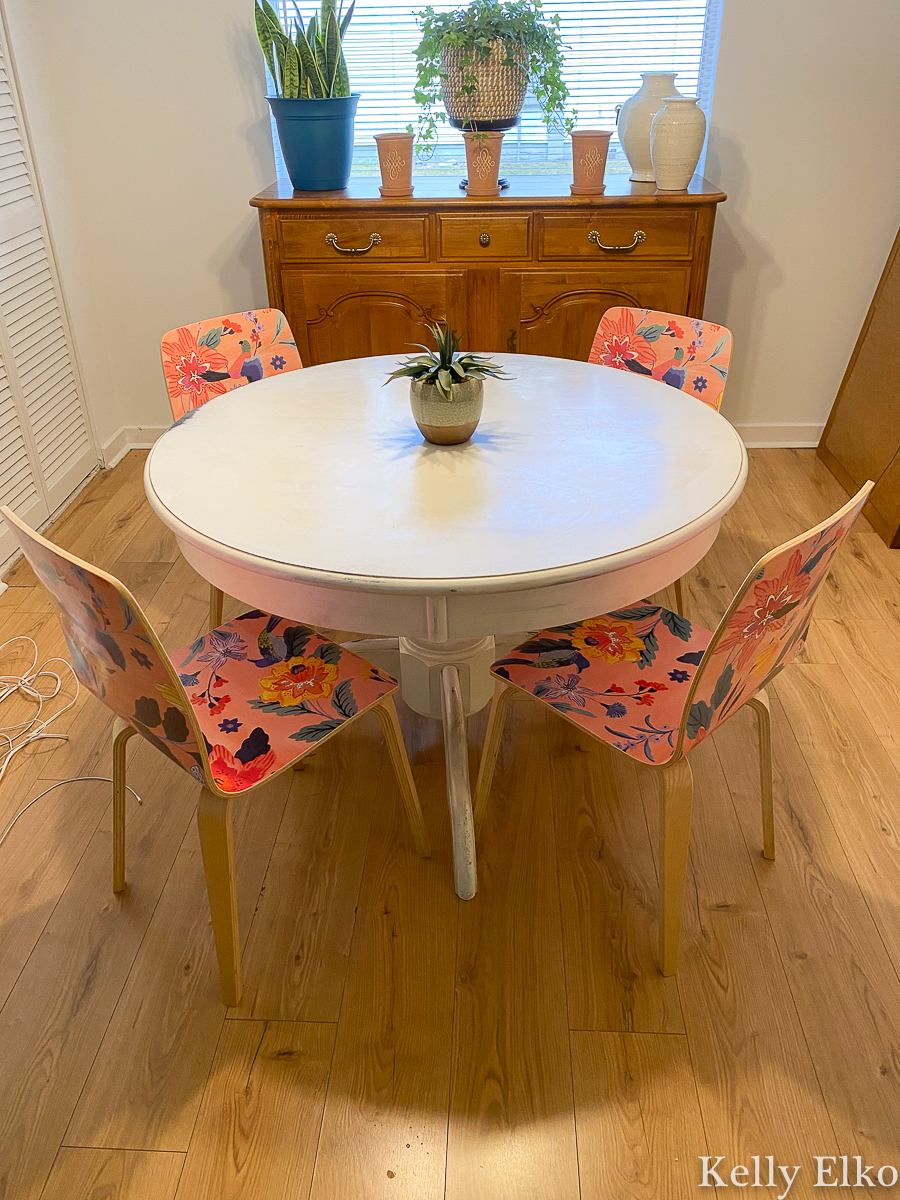 My sister moved out of a big house into a small apartment. She sold and donated so much but kept a few key pieces that will work in her new space. This is her time to surround herself with things that make her happy! And I'm more than happy to butt in … I mean help her.
The boxes may not all be unpacked, but when you find the perfect statement piece of furniture, you have to pounce! The best part is that these chairs come in all kinds of fun patterns and colors and the price is right (plus these are on sale)!
This post contains affiliate links which means if you make a purchase, I may earn a small commission at no extra cost to you.

These would be so fun mixed and matched too! Four different styles around a table would look great, or two different styles together, or even four used as side chairs with completely different chairs at the ends of a table. The possibilities are endless and of course the kitchen is definitely not the only place for these. One desk chair or one in an entry or at a vanity would be gorgeous!

My sis decided on four of the same chairs in this fun bird pattern and we could not be more pleased with how they look around her kitchen table. There is also a blue option with a whimsical peacock. She replaced heavy, high backed white chairs for these and they fit the space so much better.
In fact, when my sister shared this pic on her Facebook page, her friend loved them so much that she bought the same chairs!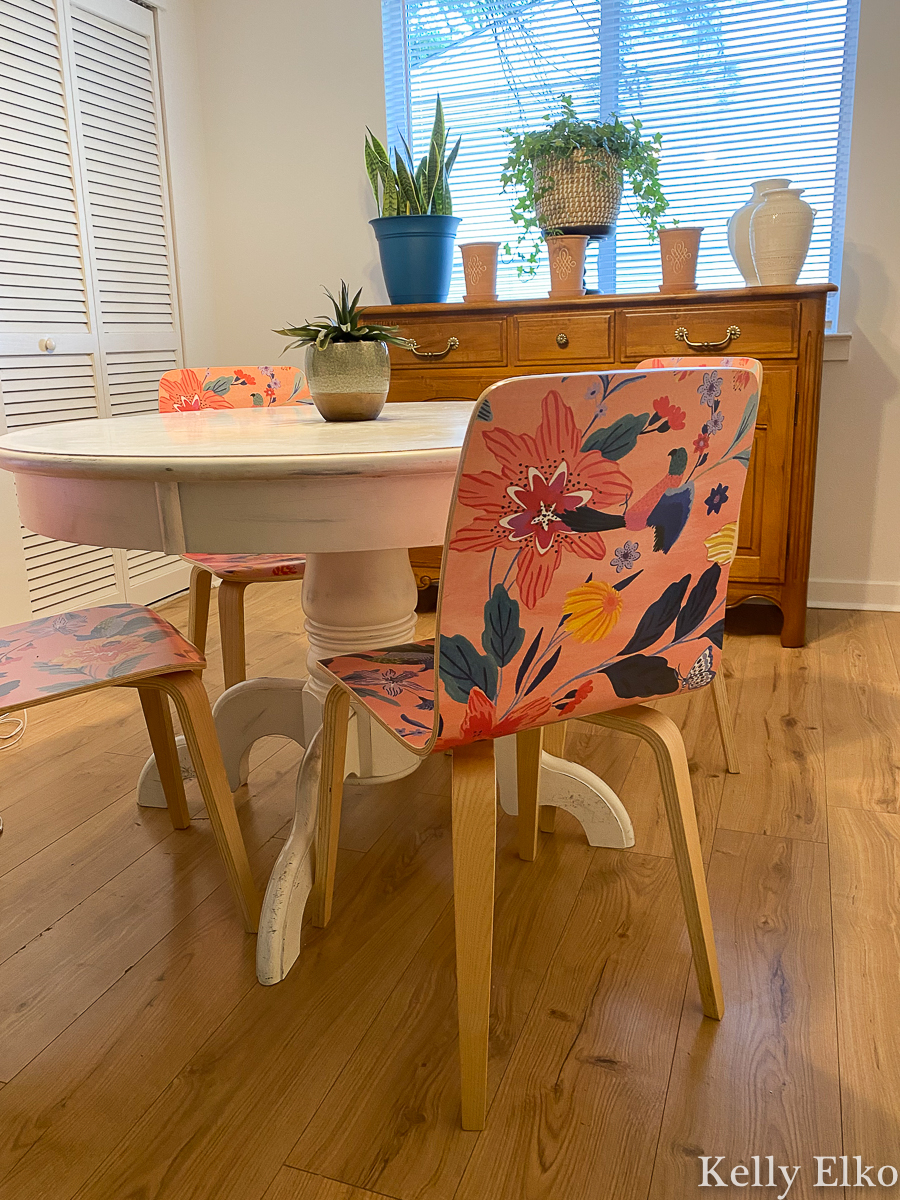 I'm a big believer in going slow when it comes to decorating. I love scouring flea markets, thrift stores and of course retail stores for one-of-a-kind things that have personality and that you won't see in everyone else's homes. There is no need to rush and fill a house with stuff you don't really love because that is a sure-fire way to ensure you'll want new stuff very soon.
So while my sister may have boxes of stuff in her new place that she still needs to unpack, she has these chairs to get her off to a great decorating start. I'm excited to help her make this place a home and will keep my eyes peeled for more fun and affordable finds. Plus you know I'm going to create another basket gallery wall for her! When I'm done, I can't wait to share her decked out place with you and give you the grand tour.
Wishing you all a happy 4th of July weekend! I'll be trying to keep Sushi, my firework hating dog, calm in her Thunder Shirt!