Kewpie Dolls … Cute or Creepy? Plus an Interesting History
On Instagram a couple of weeks ago, I shared a photo of my vintage Kewpie doll thrift store find and asked if she was cute or creepy. Well, the people spoke and they had big feelings about this important subject. The vote was pretty much an even split. Half think she's adorable and the other half think she's going to come to life and murder me in my sleep. I'm taking you inside my house to share some simple seasonal decorating ideas plus I'm sharing some really interesting Kewpie doll history.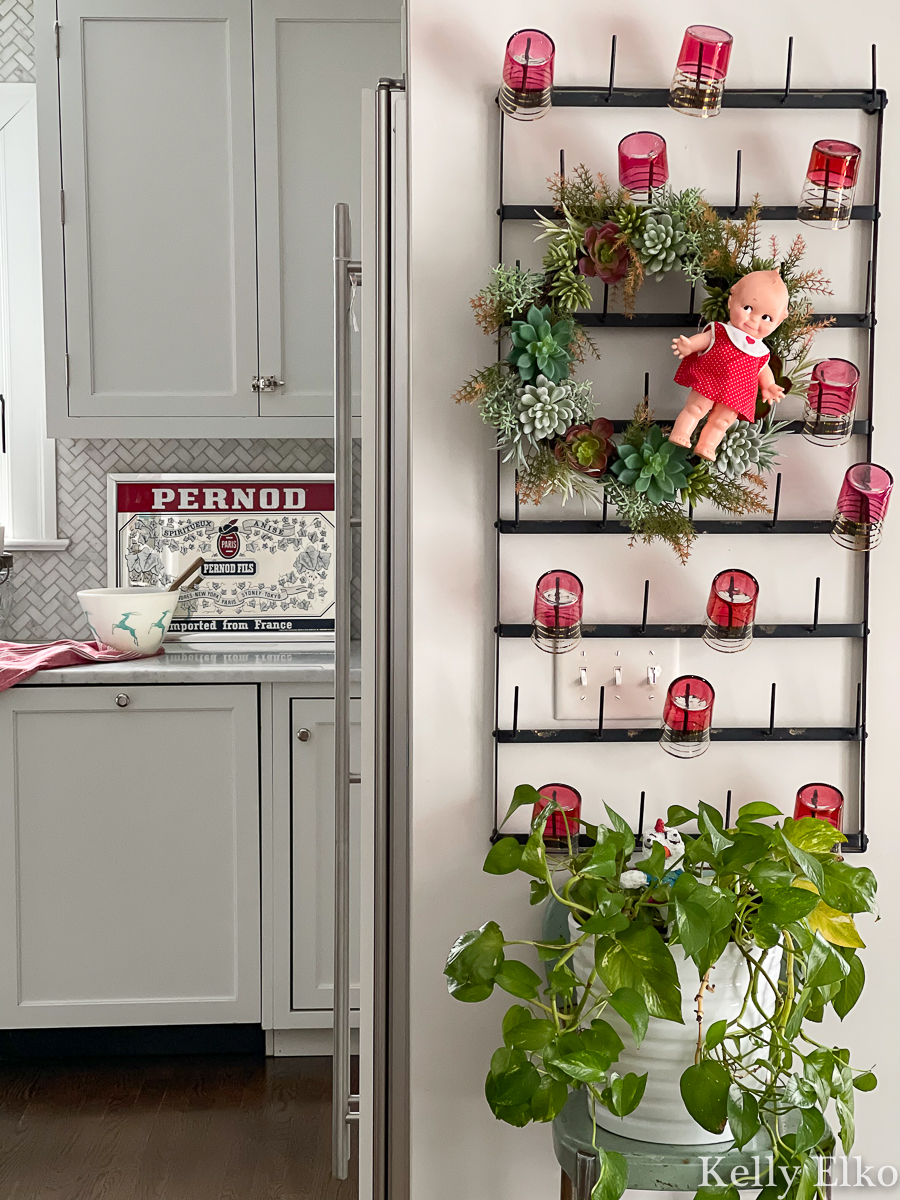 This post contains affiliate links which means if you make a purchase, I may receive a small commission at no extra cost to you.
Just in case the Kewpie is pure evil, I tied her to a wreath to make it difficult for her to sneak up on me with a kitchen knife.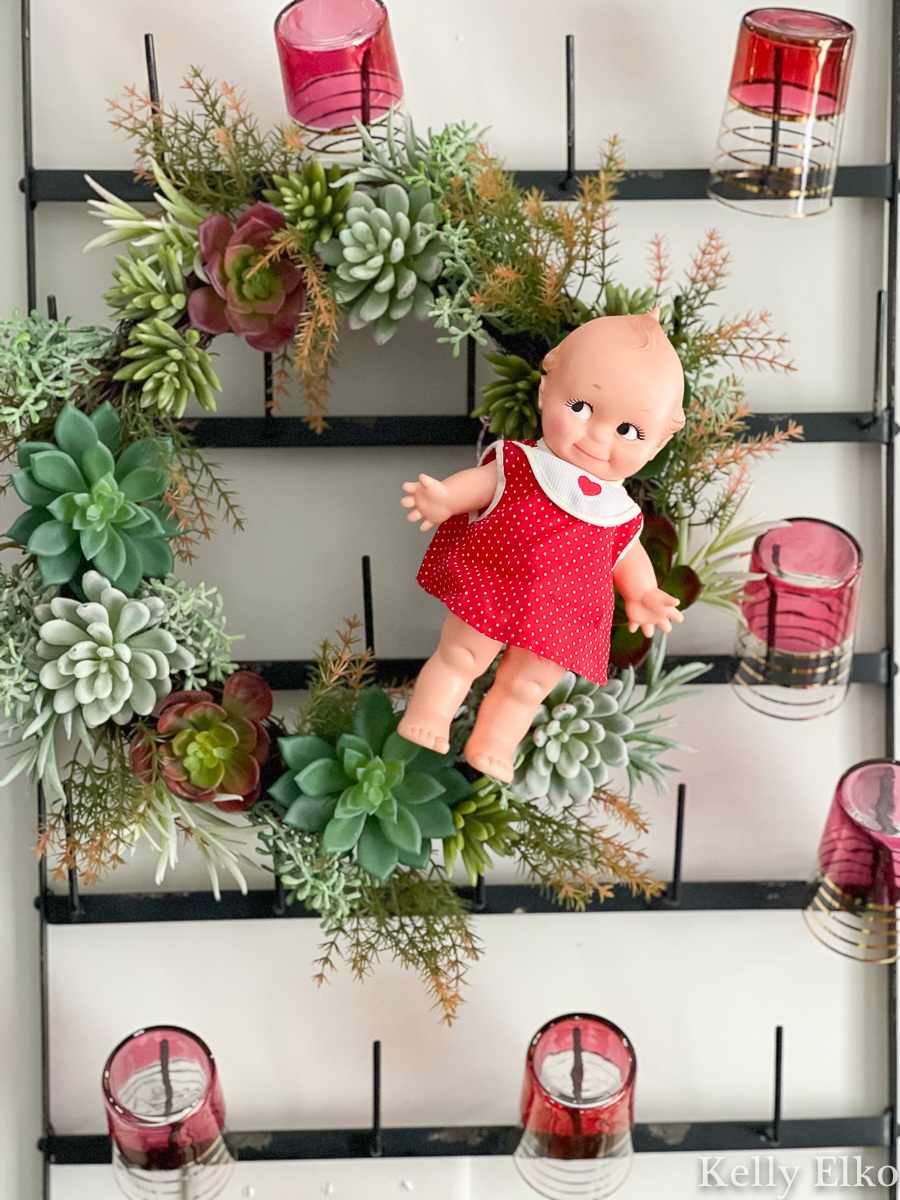 Don't let those cute dimpled knees lull you into a false sense of security. One can never be too careful, especially since I just finished watching the documentary, Night Stalker, about the 1980's serial killing rampage by Richard Ramirez (I highly recommend it).
Once Kewpie was safely secured to the wreath, I was able to turn my back on her so I could find some interesting tidbits about the Kewpie.
Did you know that Kewpie has been around for over 100 years?! In 1909, Ladies' Home Journal published the first Kewpie comic created by Rose O'Neill. She named the character "Kewpie," a baby talk version of "Cupid," and described him as "a sort of little round fairy whose one idea is to teach people to be merry and kind at the same time." The Kewpie comic strip was so popular that in 1912, dolls began being manufactured and the first ones were made in Germany of bisque porcelain. Over the years, they were made out of celluloid, hard plastic, soft rubber and vinyl.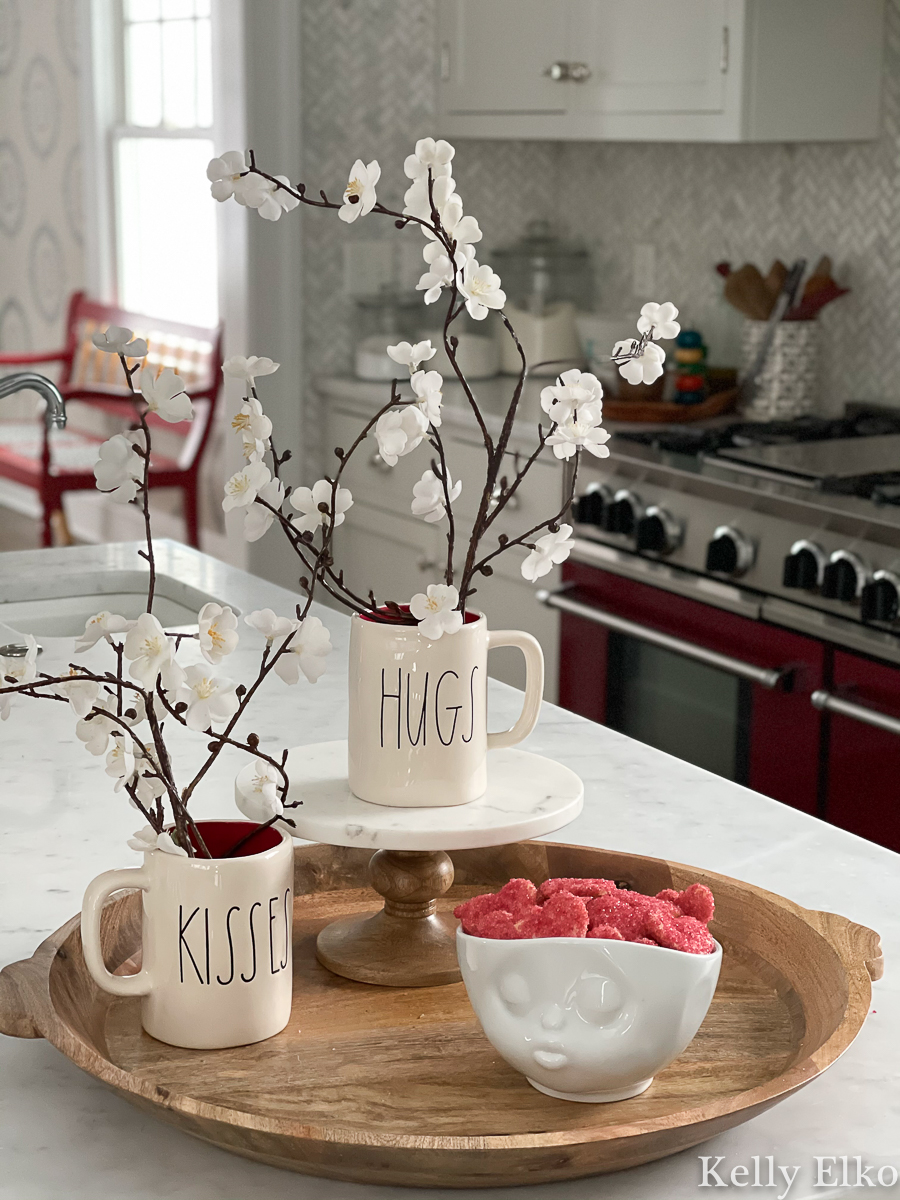 Kewpie has me questioning everything in my life including whether this face bowl means to do me harm.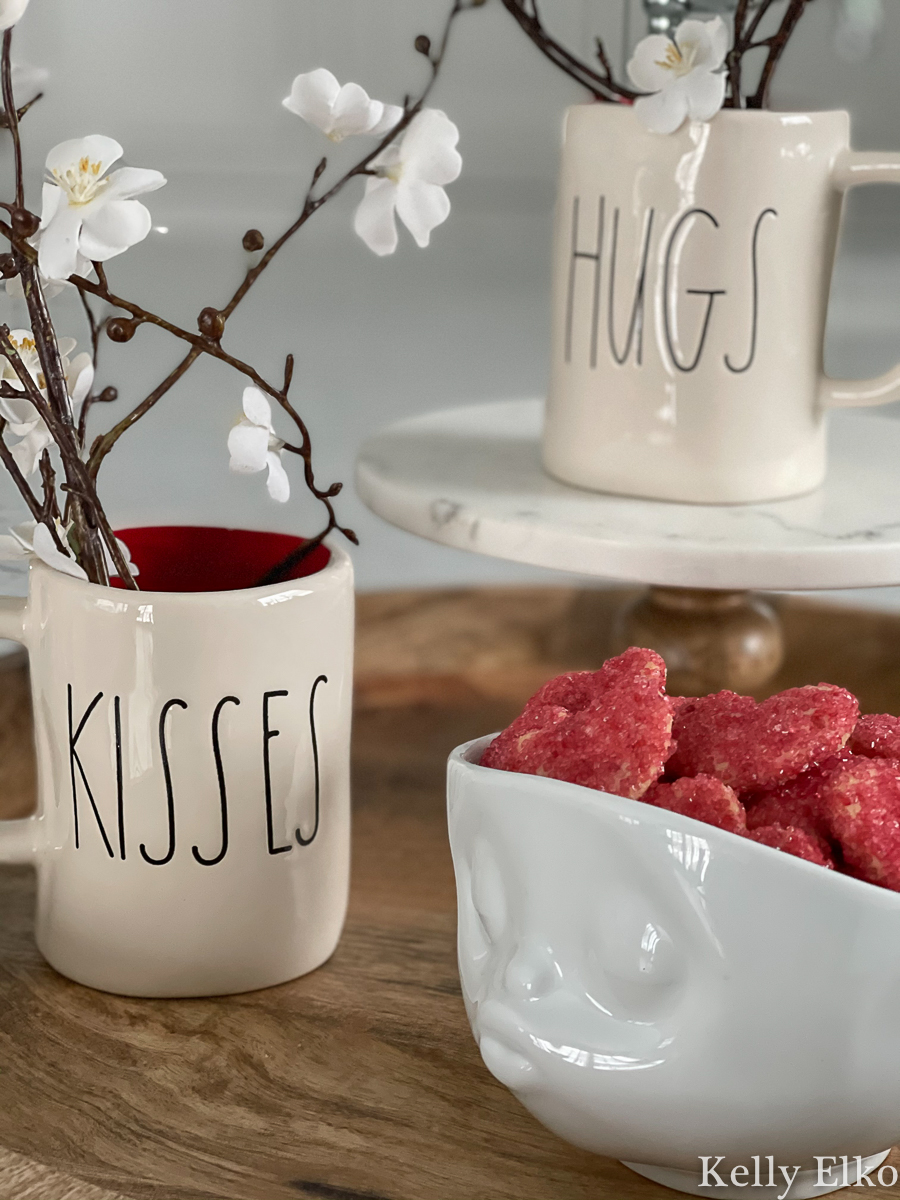 Fresh flowers don't have a face so they are always safe to bring into your home (unless there is a venomous spider lurking within the leaves)! Oh, and candles are always a safe choice!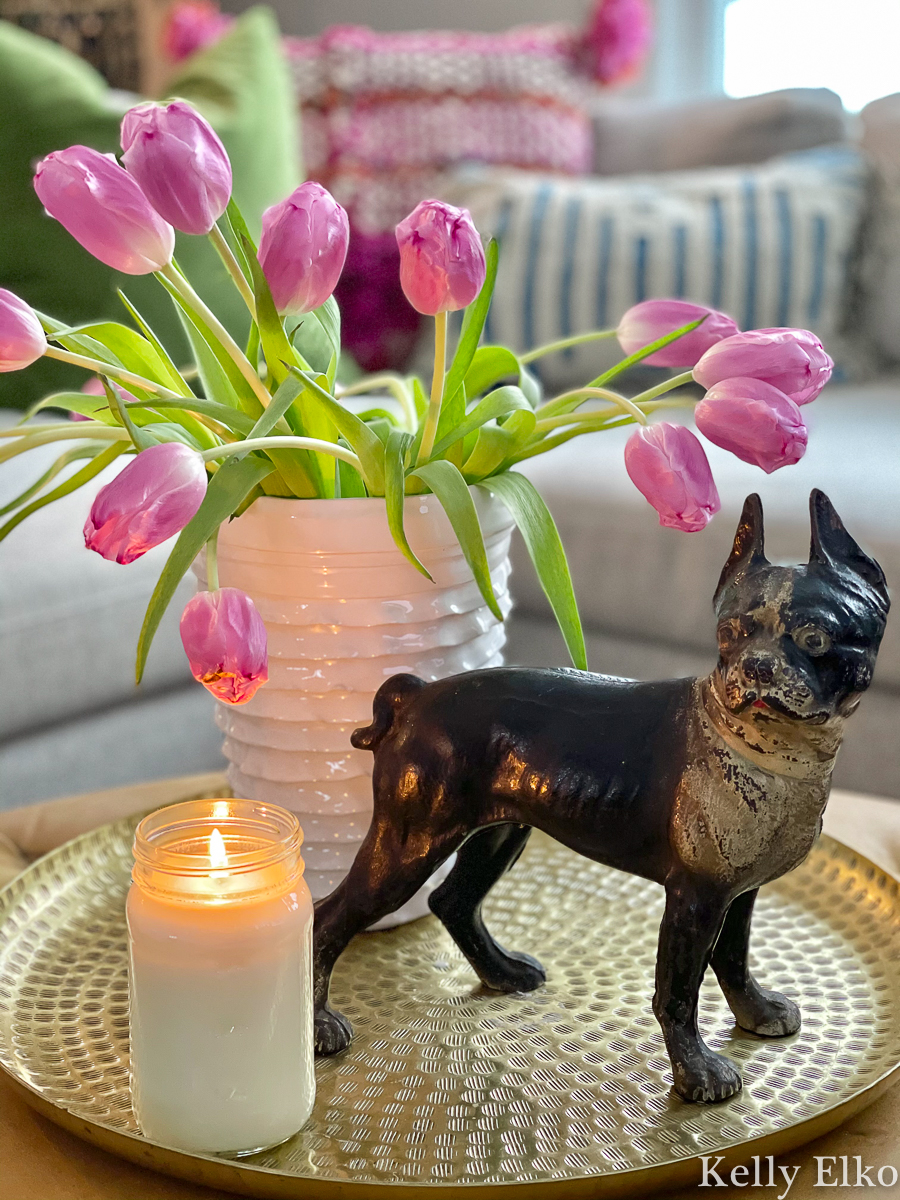 I am sleeping with one eye open in case that Kewpie doll breaks free of her chains and sneaks up to my room in the middle of the night. Luckily, my husband sleeps closer to the door, so he will probably be her first victim which will give me time to make a run for it.
Please be sure to weigh in on whether you think Kewpie is cute or creepy.
If you ever find yourself in Branson, Missouri, be sure to visit the Kewpie museum … if you are brave enough!
P.S. I hear Kewpies love Cupid Floats …
Don't miss my favorite Valentine DIY ever …