I'm also not the type of person who decks my halls in wall to wall hearts for Valentine's Day! But I do love simple little seasonal touches around the house and quick and easy ways to celebrate fun occasions. I'm sharing some of my favorite simple Valentine ideas including creative ways to use vintage finds, unique DIY ideas, a fun way to serve charcuterie, a couple of favorite drinks (for adults and kids) and more.
Cupid Hotline!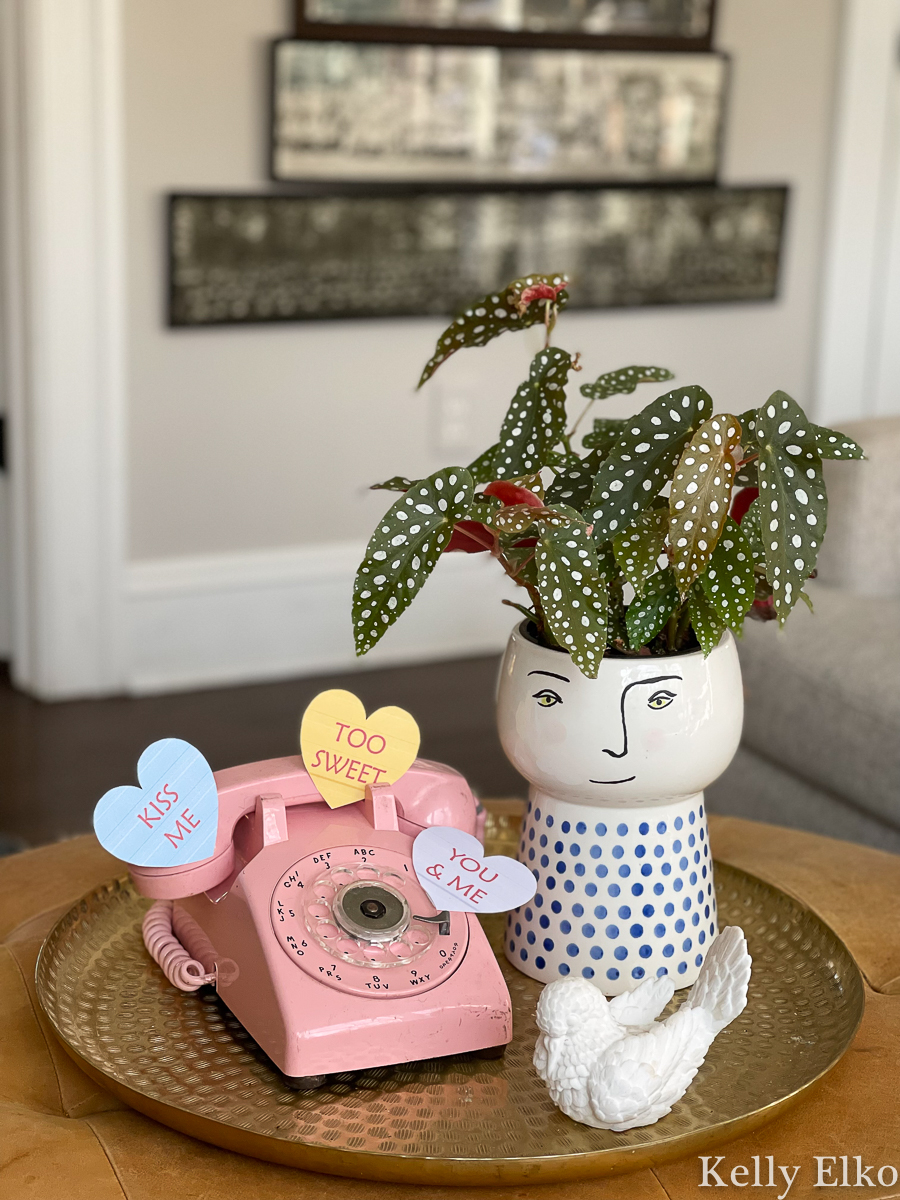 This post contains affiliate links which means if you make a purchase, I may earn a small commission at no extra cost to you.
Remember rotary phones (I saw a video of kids being asked to use one and they had no clue)!
My vintage, pink phone is now my Cupid hotline (I just printed out conversation hearts and taped them on) paired with some of my favorite things like a polka dot begonia in this cute head planter!
I was so excited to see that this year, there are even more sizes and colors to choose from. I think I see another head planter in my future!
DIY Ornament Heart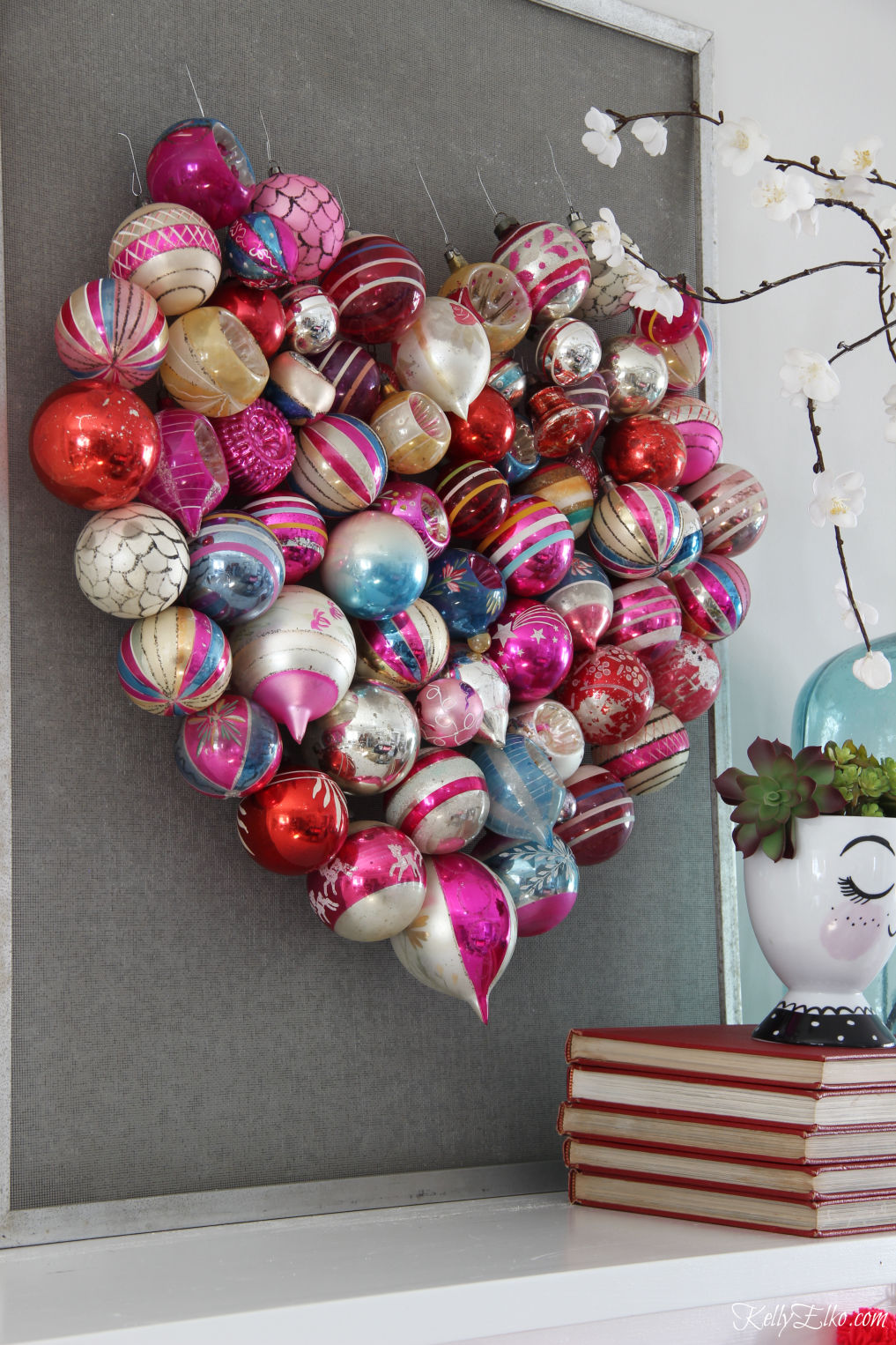 This is my all time favorite Valentine's decoration because I got to keep my vintage Christmas ornaments out longer!
DIY Plate Wreath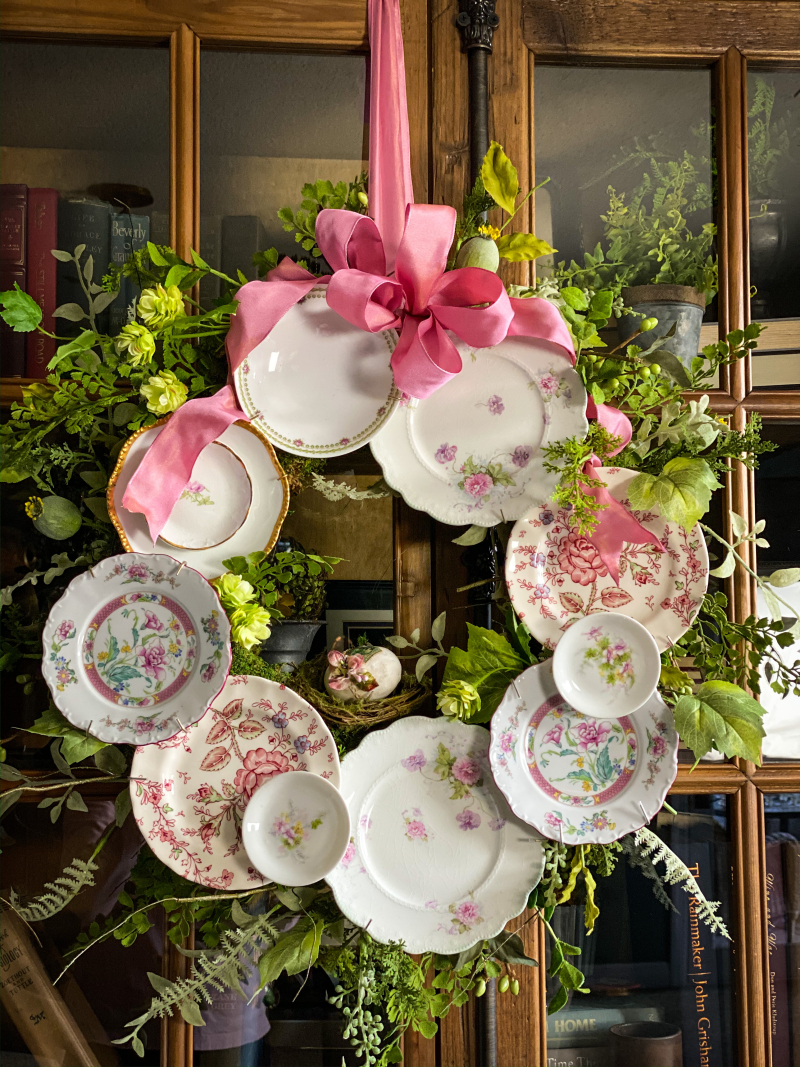 Or you could try your hand at making a plate wreath using pink and red plates.
DIY Faux Floral Heart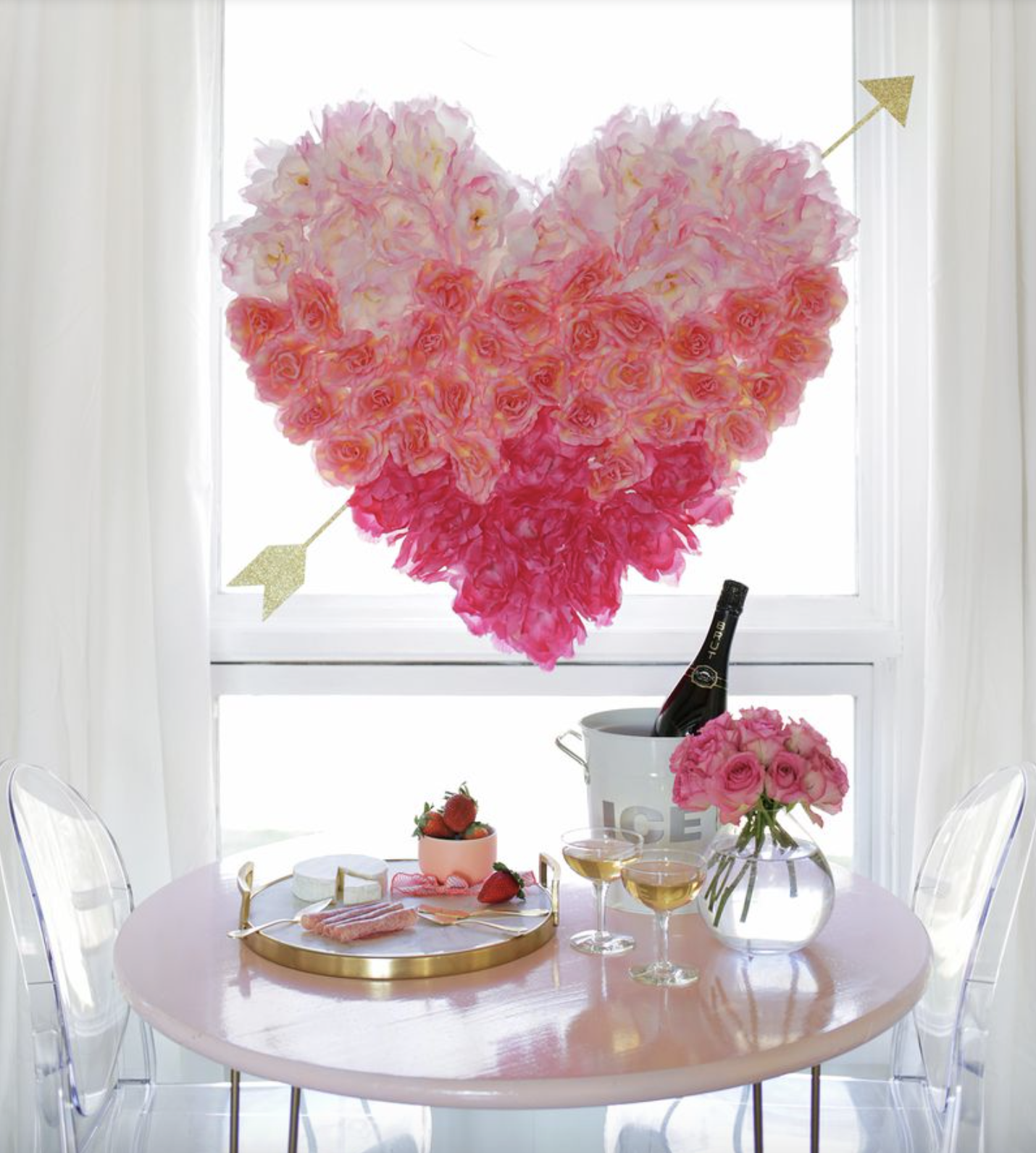 If you want to make a BIG statement, make this fun floral heart decoration! The best part is that you can make it any size (and color) that you want.
DIY Boho Floral Wallhanging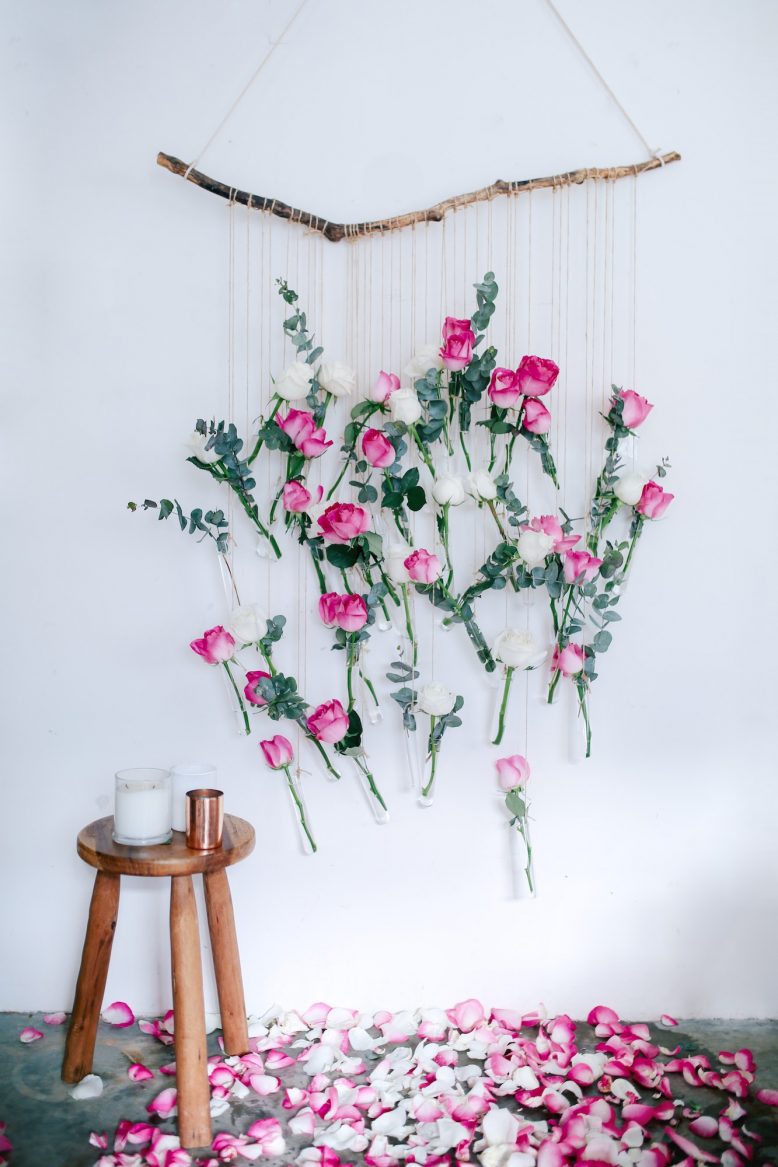 I love a unique idea and this boho flower wallhanging is stunning!
DIY Kiss Art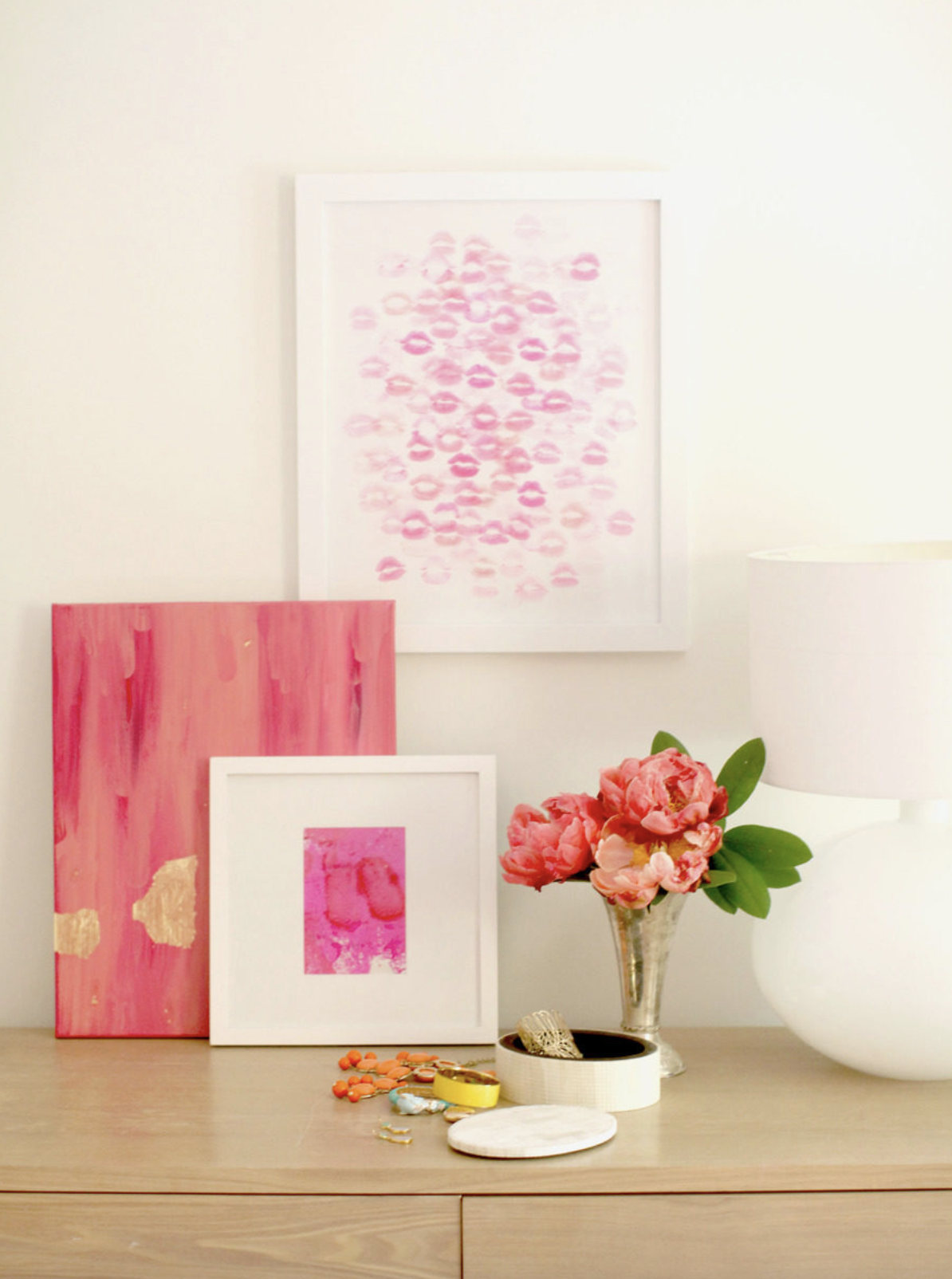 Pucker up buttercup! I think this DIY kiss art is adorable and would be so fun (and funny!) to make!
Valentine Charcuterie

I love a good charcuterie and this Valentine heart box charcuterie board stole my heart! Fun for two to share but also great to bring to a party!
Cupid Float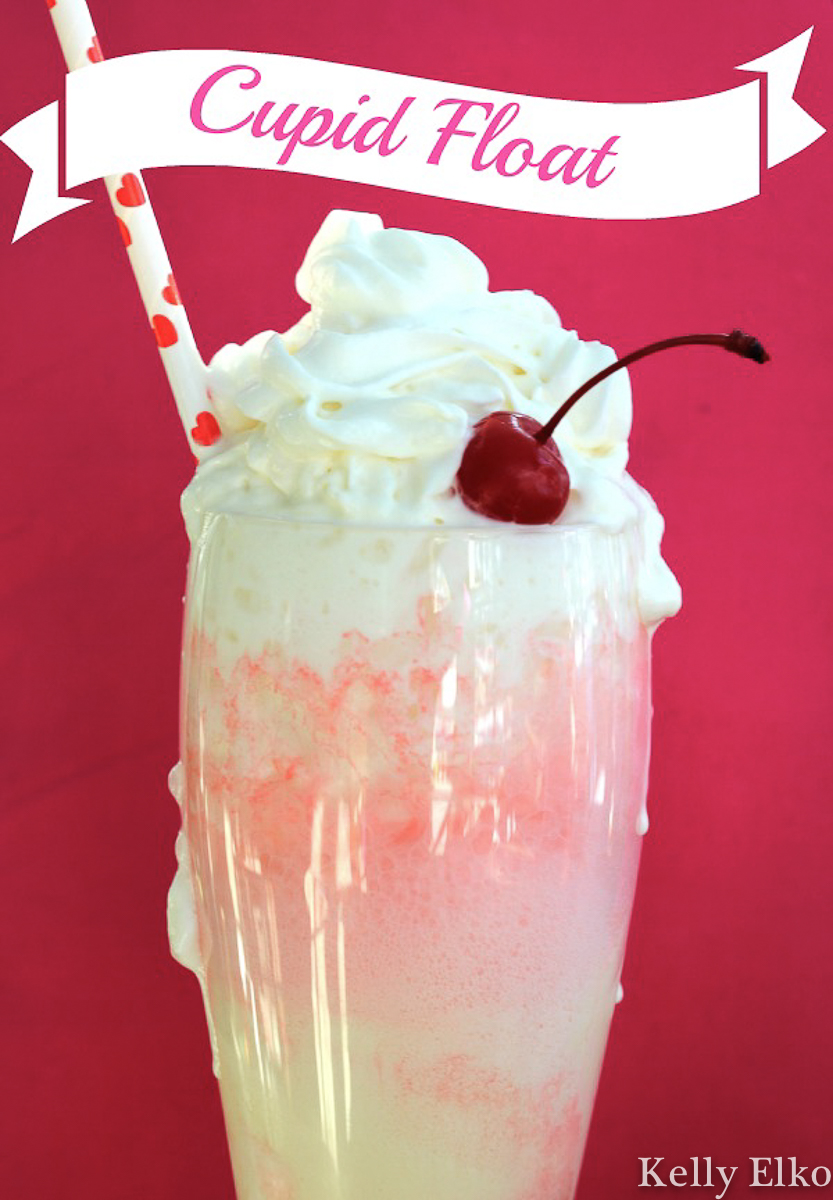 What's not to love about a pink drink with a cherry on top? When I threw my girls Galentines parties, my Cupid Floats were always a huge hit!
Valentine Table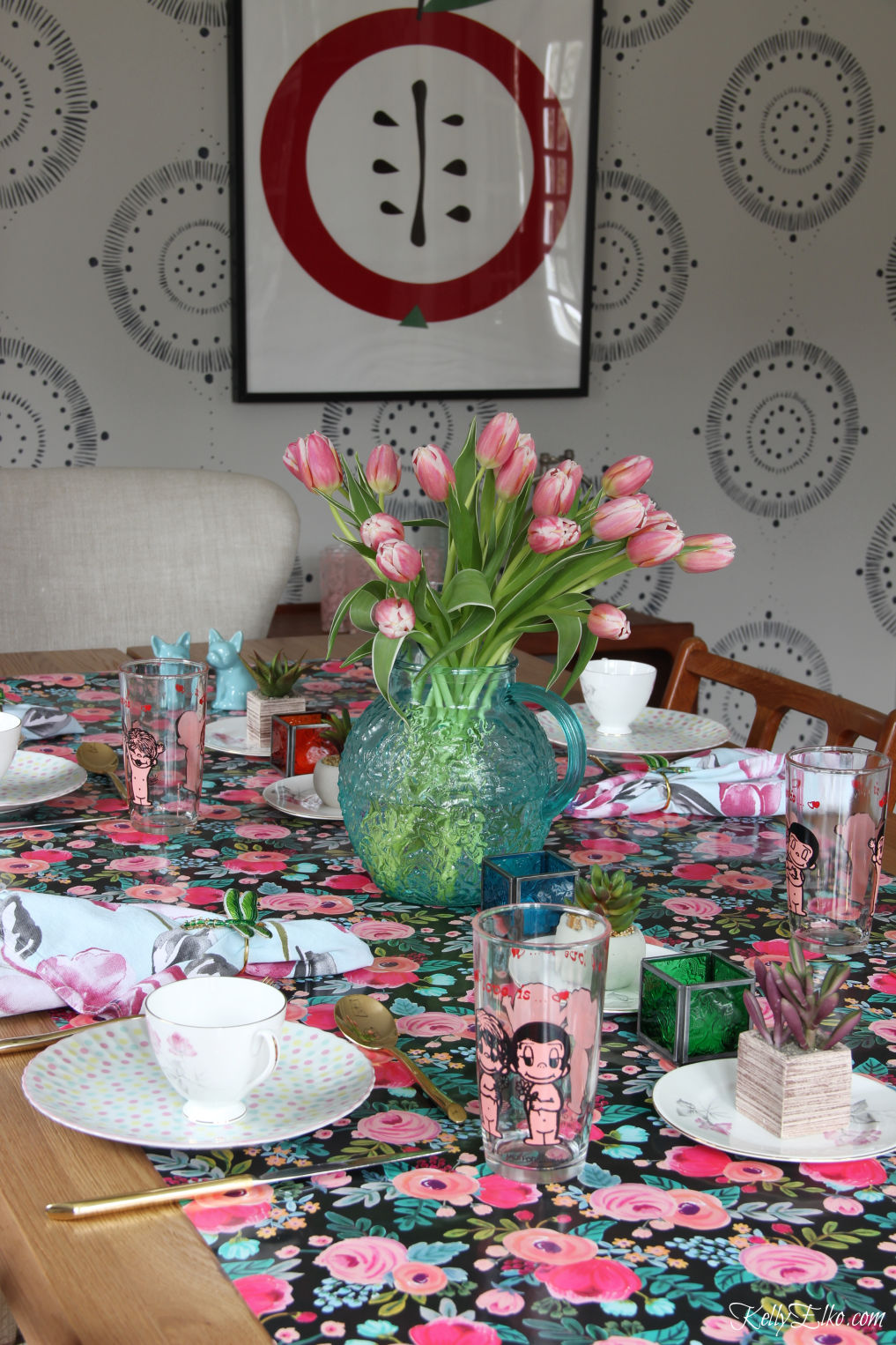 I love any excuse to set a pretty table and here I mixed old china for an eclectic look. Wrapping paper makes the perfect table runner and can be tossed after the meal.
Vintage "Love Is" glasses complete the table.
Cosmo Cocktail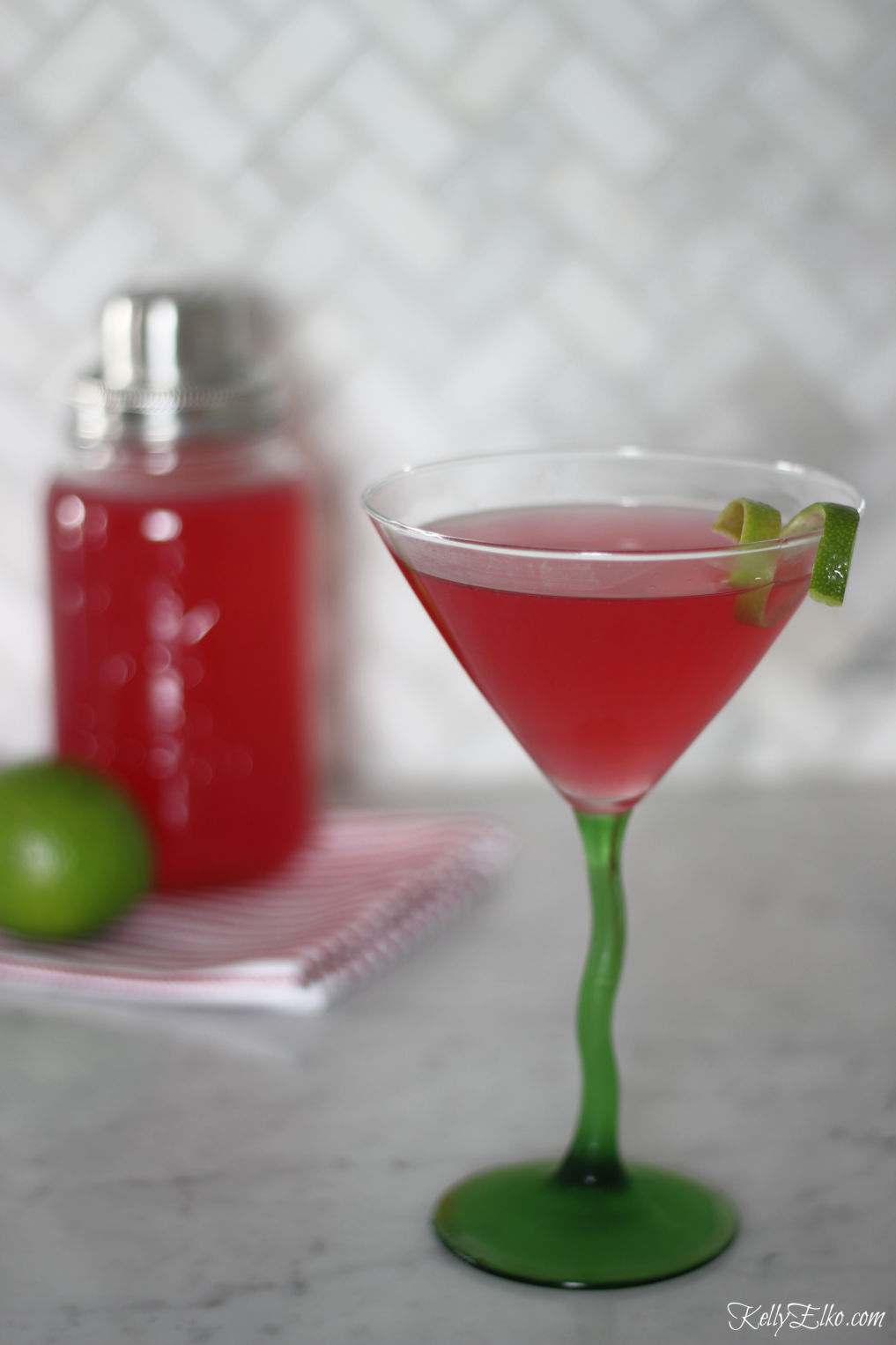 A signature cocktail is always a good idea when you have people over and everyone loves this Cosmo recipe! I like mixing up a big batch instead of individual drinks so I can drink more and work less!
I ordered these gorgeous pink coupe glasses and can't wait to cheers with them!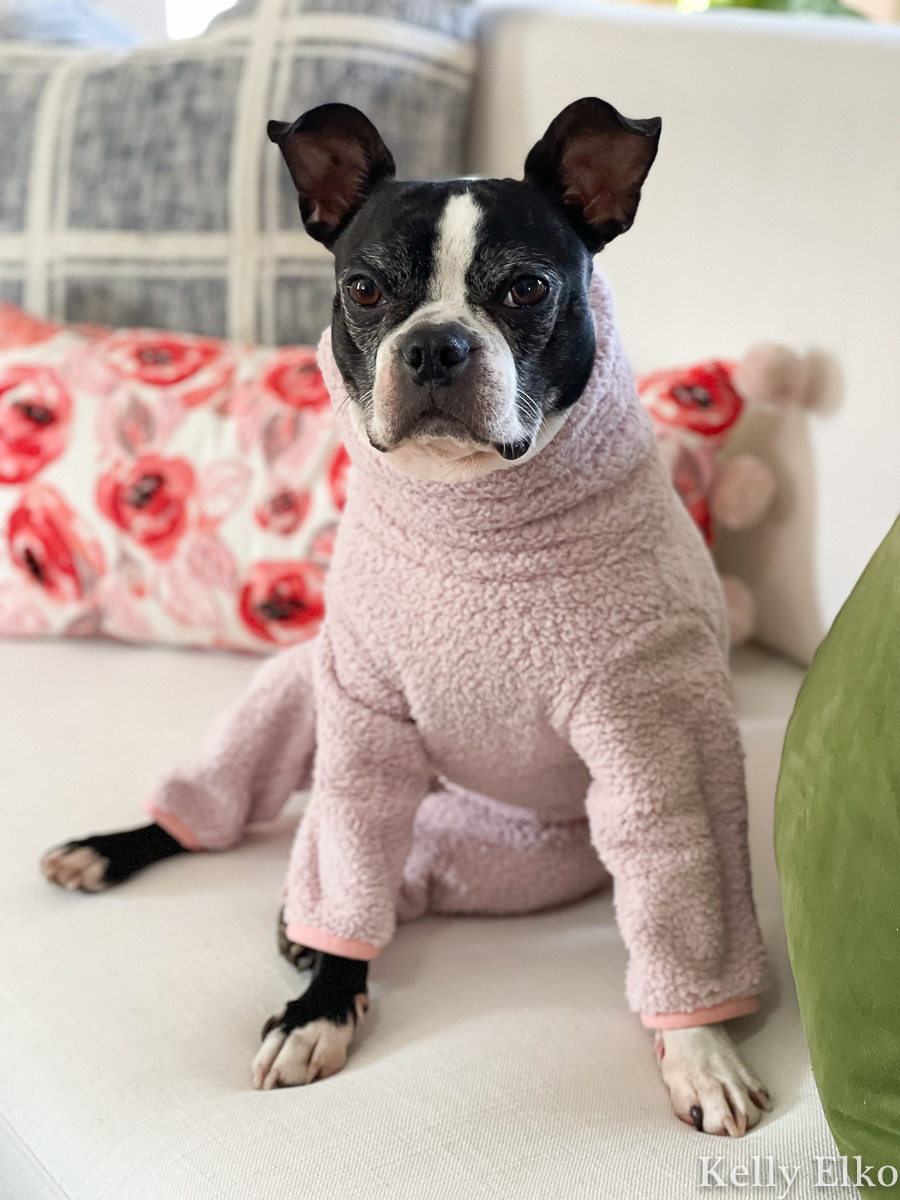 One of the side effects of being an empty nester is that you slowly become the crazy dog lady.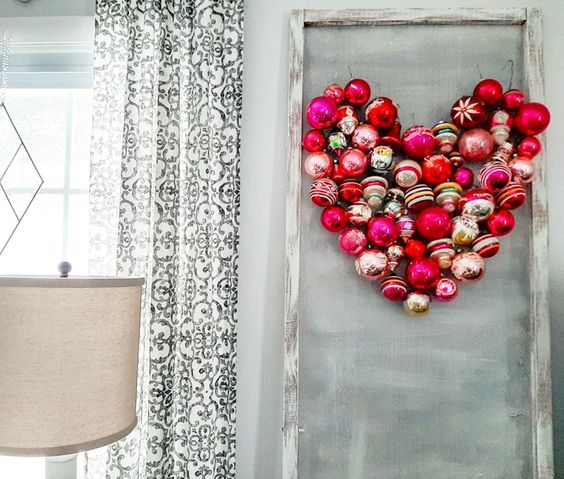 I love when someone is so inspired by something I did that they do it too!
Chastity of Walnut Cottage Co nailed my ornament heart on this old screen door!
Another reader just emailed me telling me she finally found enough vintage ornaments to create her own heart!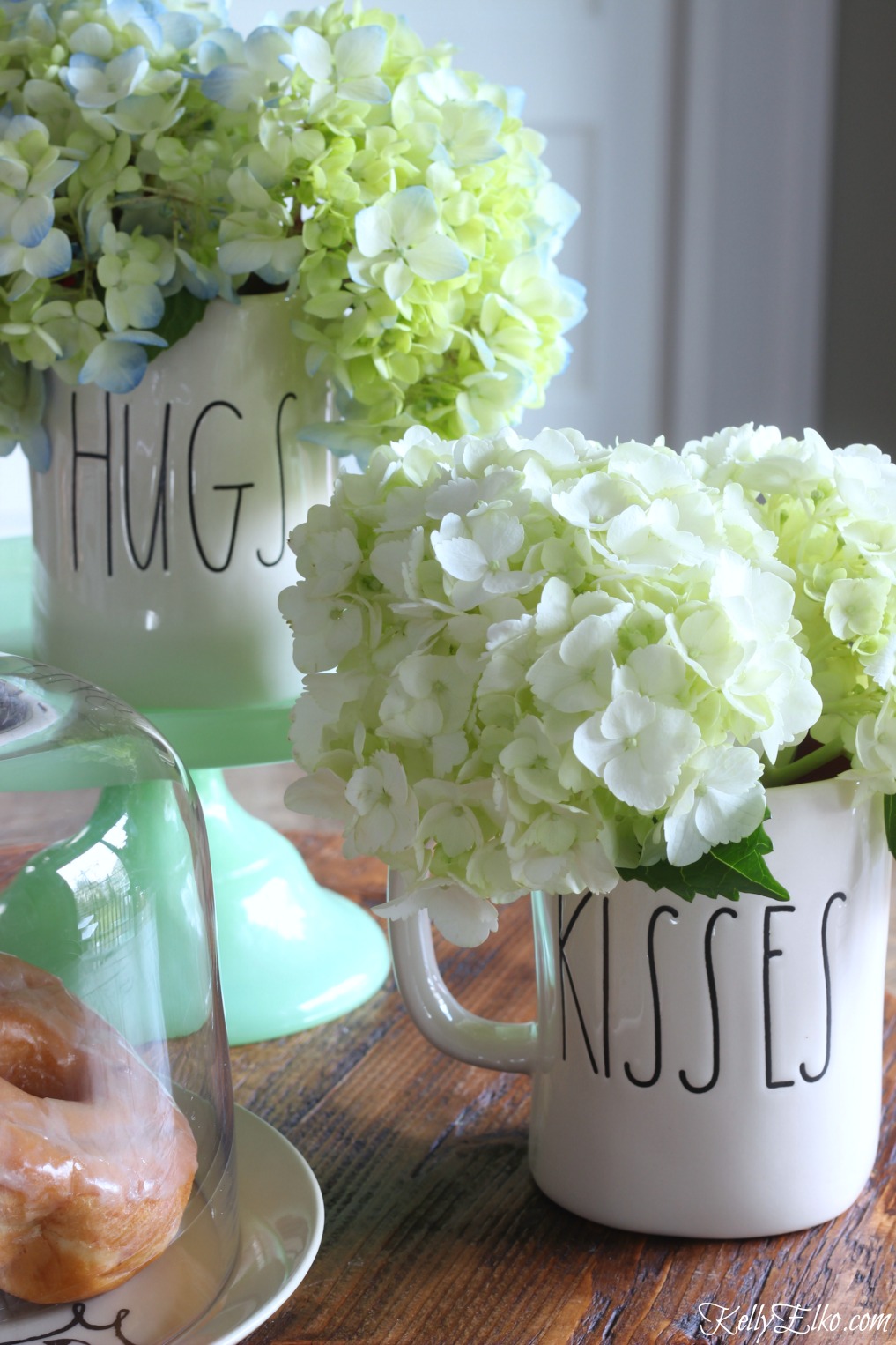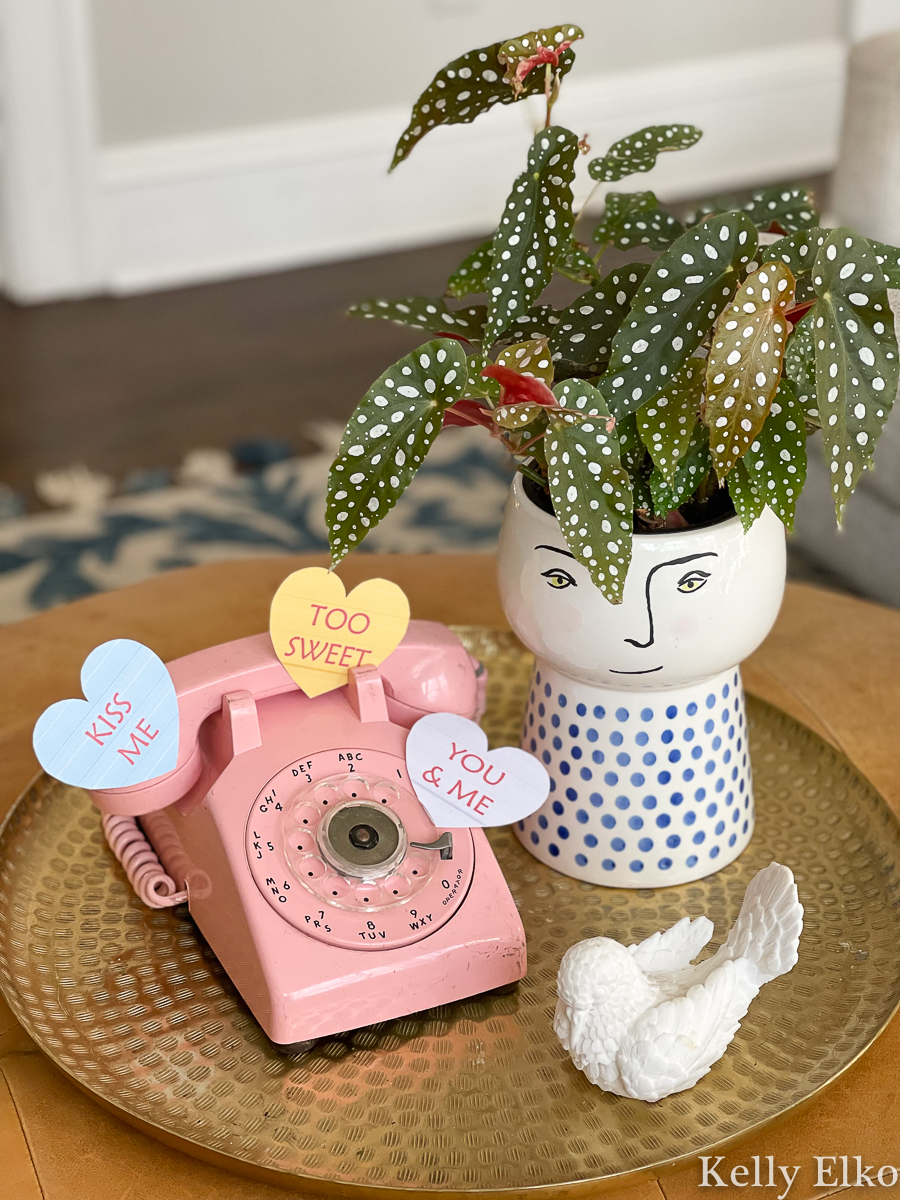 Four burning questions …
1) Are you a go all out in red and pink kind of Valentine person?
2) Do you dress up your pet and put him/her in compromising poses? (tell me I'm not alone!)
3) Did you ever use a rotary phone?
4) Am I the only person on the planet who actually likes eating conversation hearts? See my conversation heart cake here!