I am not the type of girl who gets all dolled up in a red dress on Valentine's Day and heads out to dinner with my hubby. I'm also not the type of person who decks my halls in wall to wall hearts! But I do love simple little seasonal touches around the house and quick and easy ways to celebrate fun occasions. I'm sharing some of my favorite simple Valentine ideas.
I love a good charcuterie and this Valentine heart box charcuterie board stole my heart!

I love when someone is so inspired by something I did that they do it too!
Remember last year when I couldn't bear to part with my vintage ornaments after Christmas so I made this ornament heart.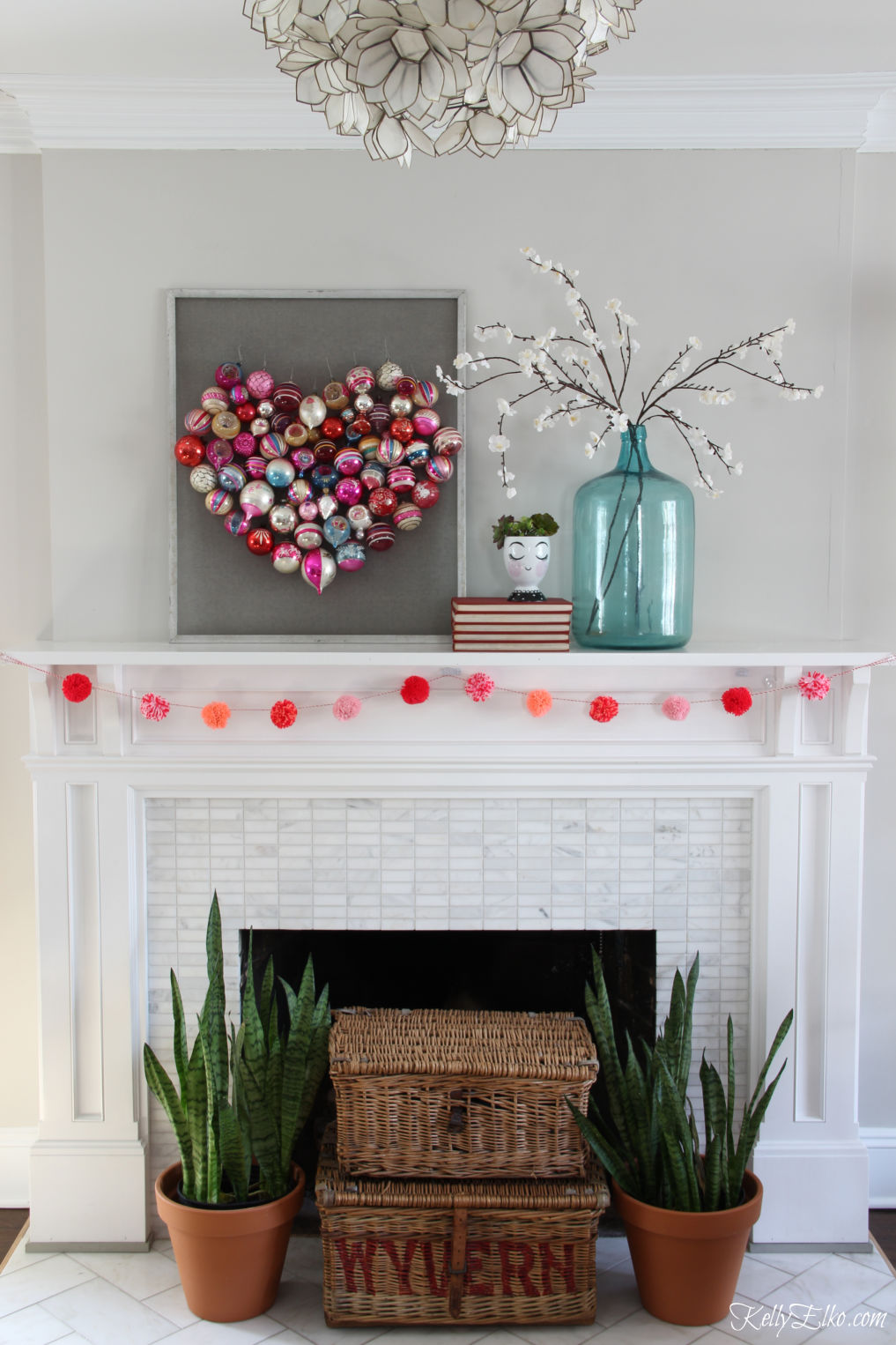 Chastity of Walnut Cottage Co nailed my ornament heart on this old screen door!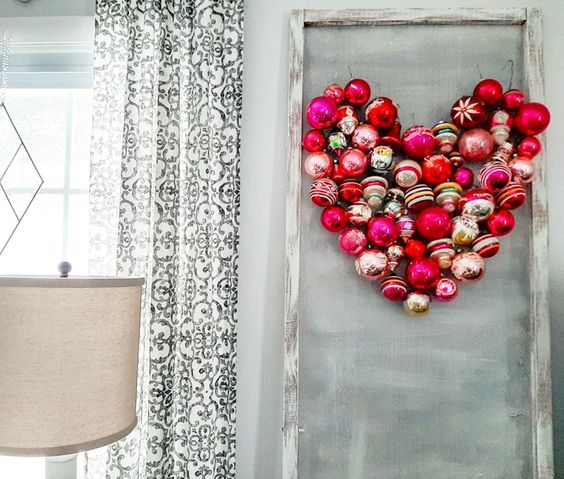 This post contains affiliate links which means if you purchase something, I earn a small commission.
My first year as an empty nester (last year!), I invited a few girlfriends over for a vintage inspired Valentine lunch. I love any excuse to set a creative table and of course use my favorite "Love Is" glasses.
Having people over doesn't have to be stressful! Order take out, dip some strawberries in chocolate and call it a day. I simply melt Nestle baking morsels (I prefer the milk chocolate instead of semi-sweet) in the microwave (stir every 30 seconds until melted).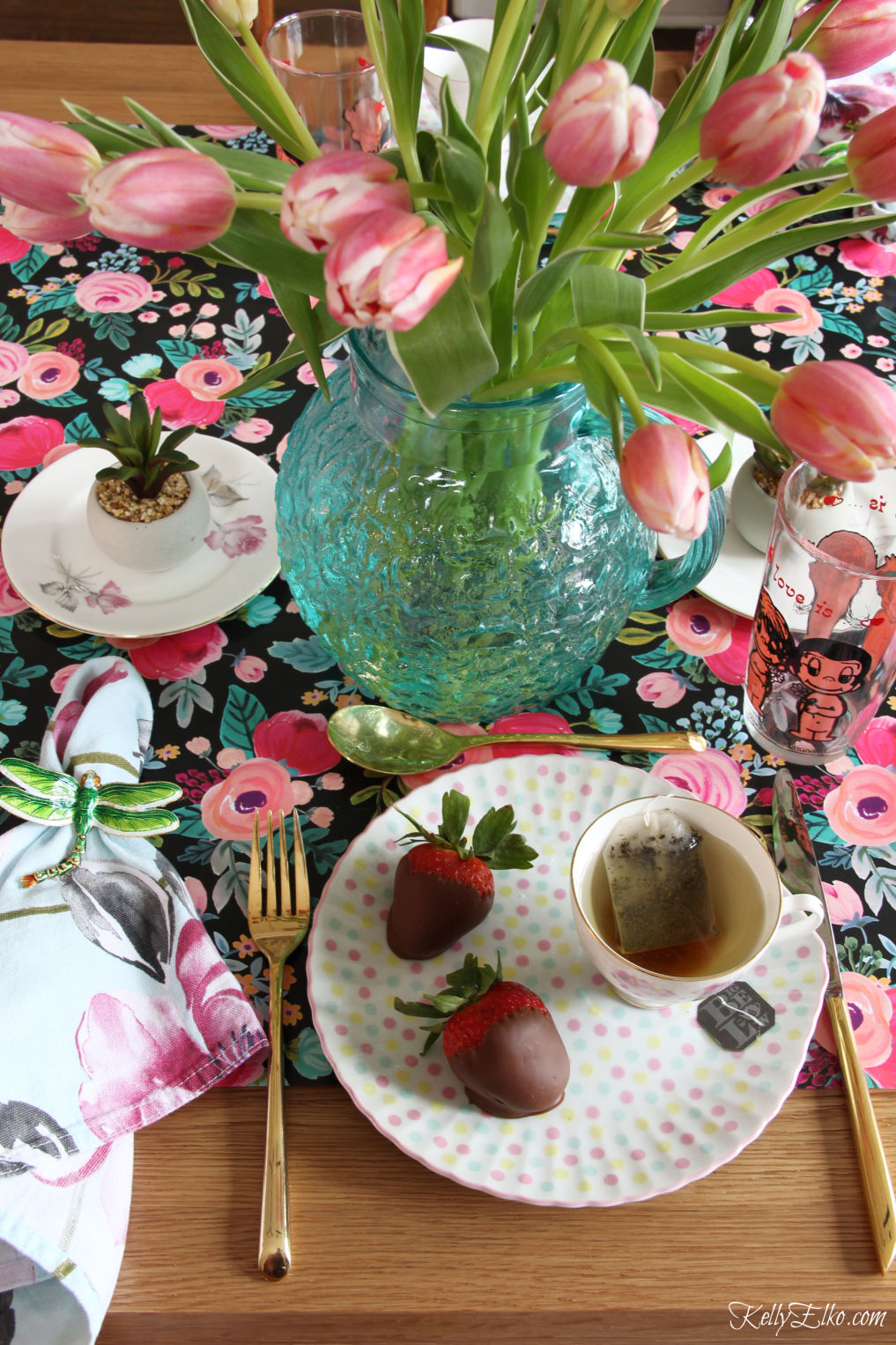 Of course, a signature cocktail is always a good idea and everyone loves a Cosmo! I like mixing up a big batch instead of individual drinks so I can drink more and work less!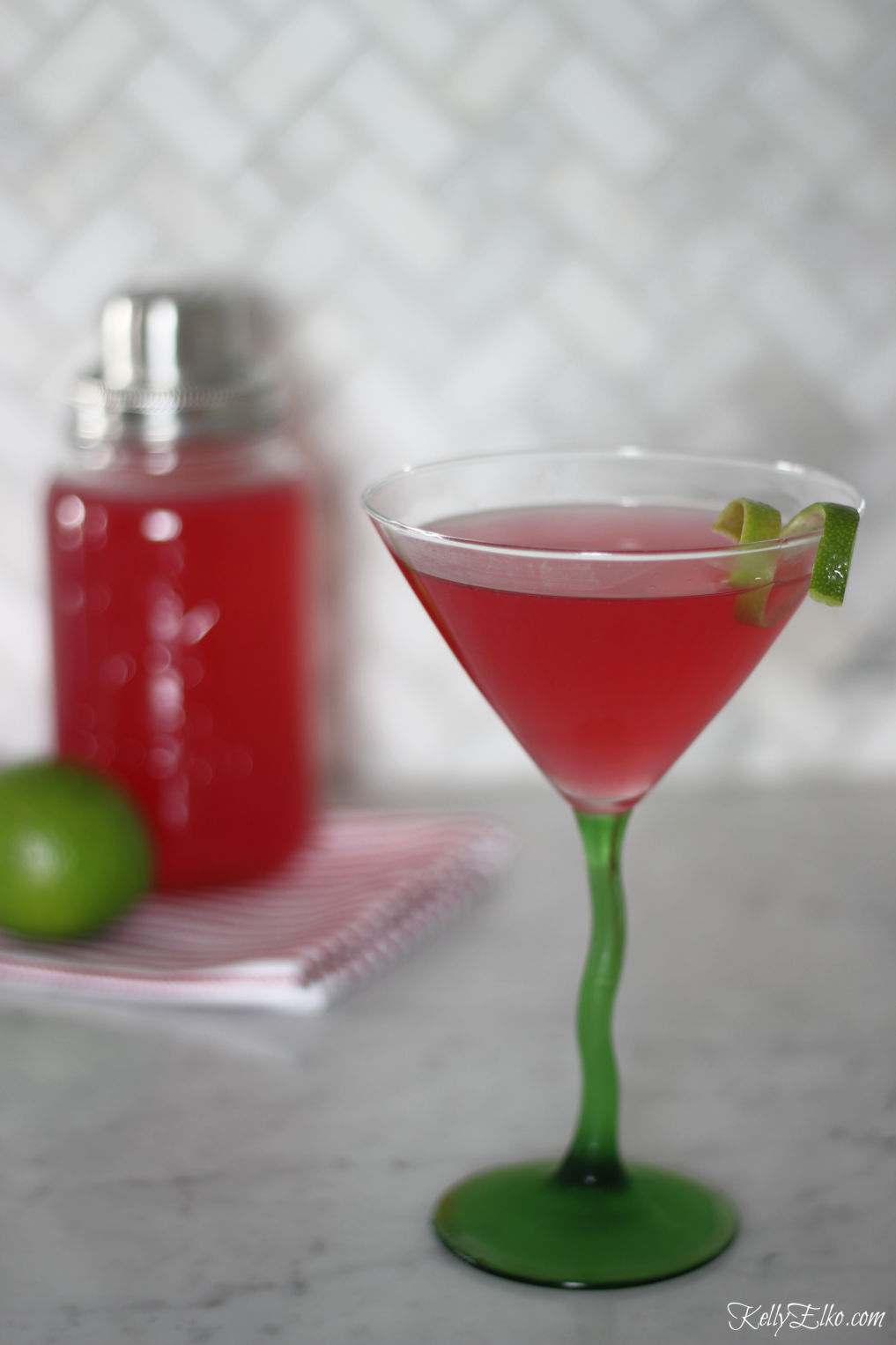 I miss throwing my girls annual Galentine parties! My Cupid Floats were always a big hit.

I can't forget my girls so I mailed them each a Valentine care package filled with lots of fun treats including chocolate covered pretzels, a sloth stuffed animal holding a heart (a fun reminder of our trip to Costa Rica last year), cozy socks, bracelets and more.
Because it's all about the presentation, I packed everything into these pretty gift boxes, topped it off with a cute card and some colorful tissue paper and popped them in the mail (just be sure to use lots of clear packing tape around the box edges). In my mom crazed excitement, I forgot to snap pics to show you!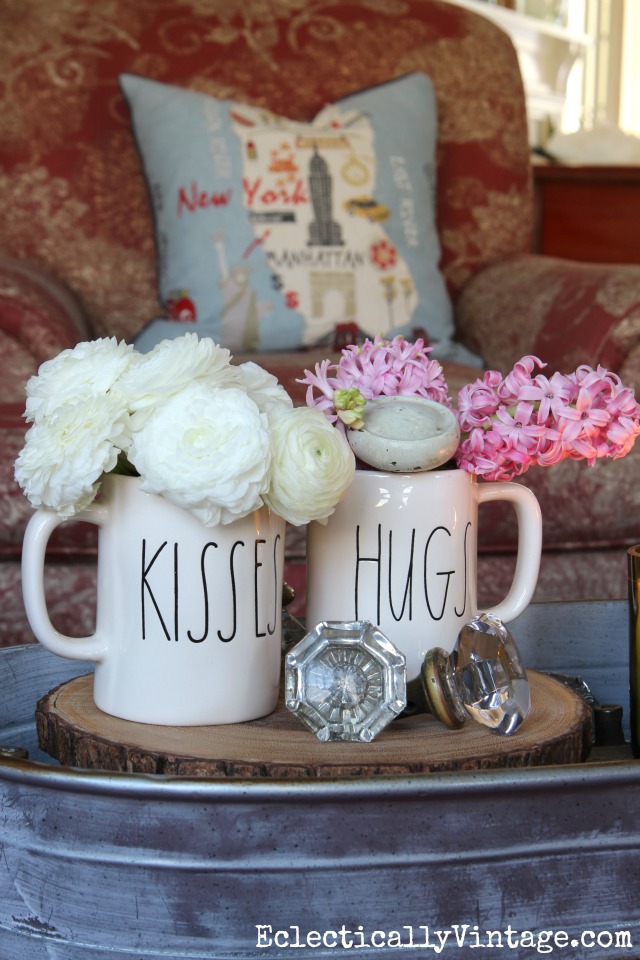 I have a mug obsession and added these weird/weirdest mugs to my collection!
One of the side effects of being an empty nester is that you slowly become the crazy dog lady.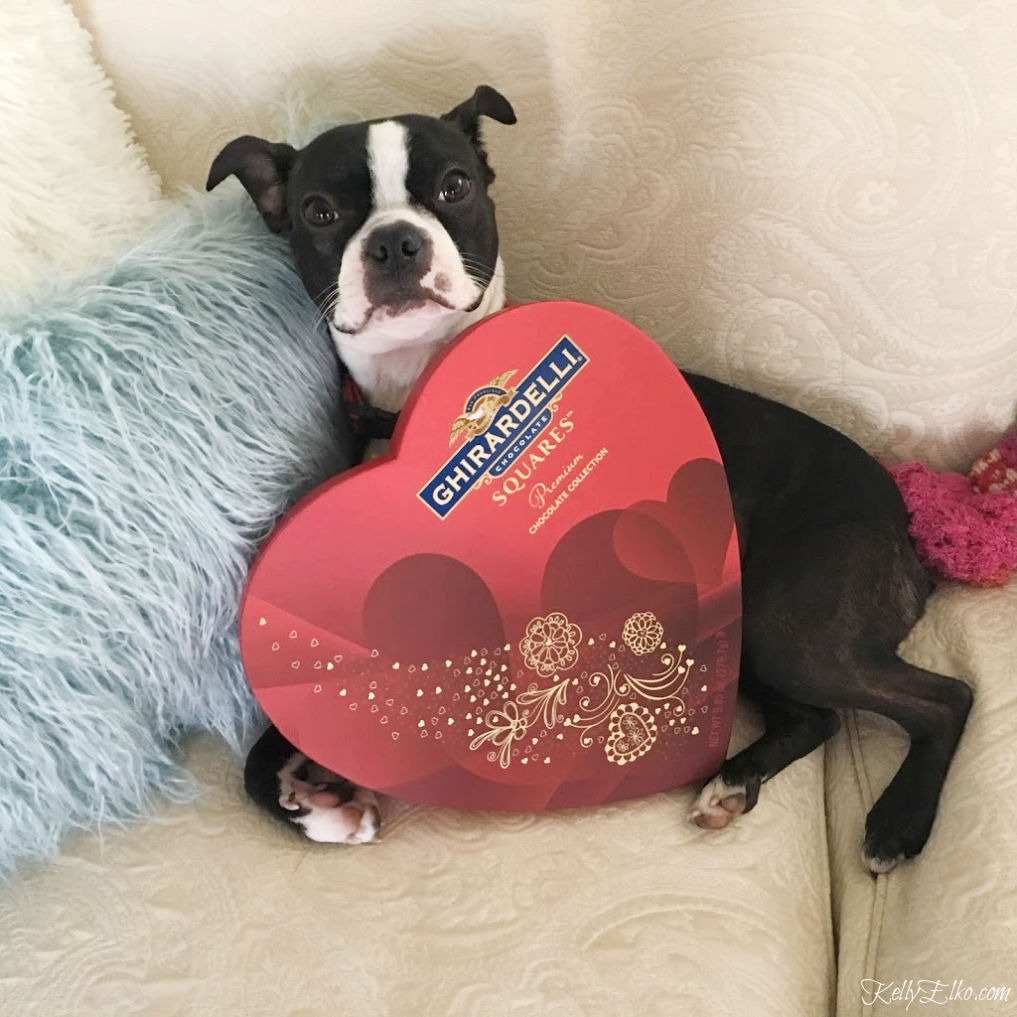 Two burning questions …
1) Are you a go all out in red and pink kind of Valentine person?
2) Do you dress up your pet and put him/her in compromising poses? (tell me I'm not alone!)