Eclectic Home Tour – Our 1842 Home
If you love old houses, you are going to love today's Eclectic Home Tour of Our 1842 Home. The homeowner, Colleen, says "This old house is so wonky, chippy paint, floors that slope, windows that don't open … but we love her more for that!" She's filled her home with unique, one-of-a-kind antique and vintage finds and created a collected look that can only be acquired over time.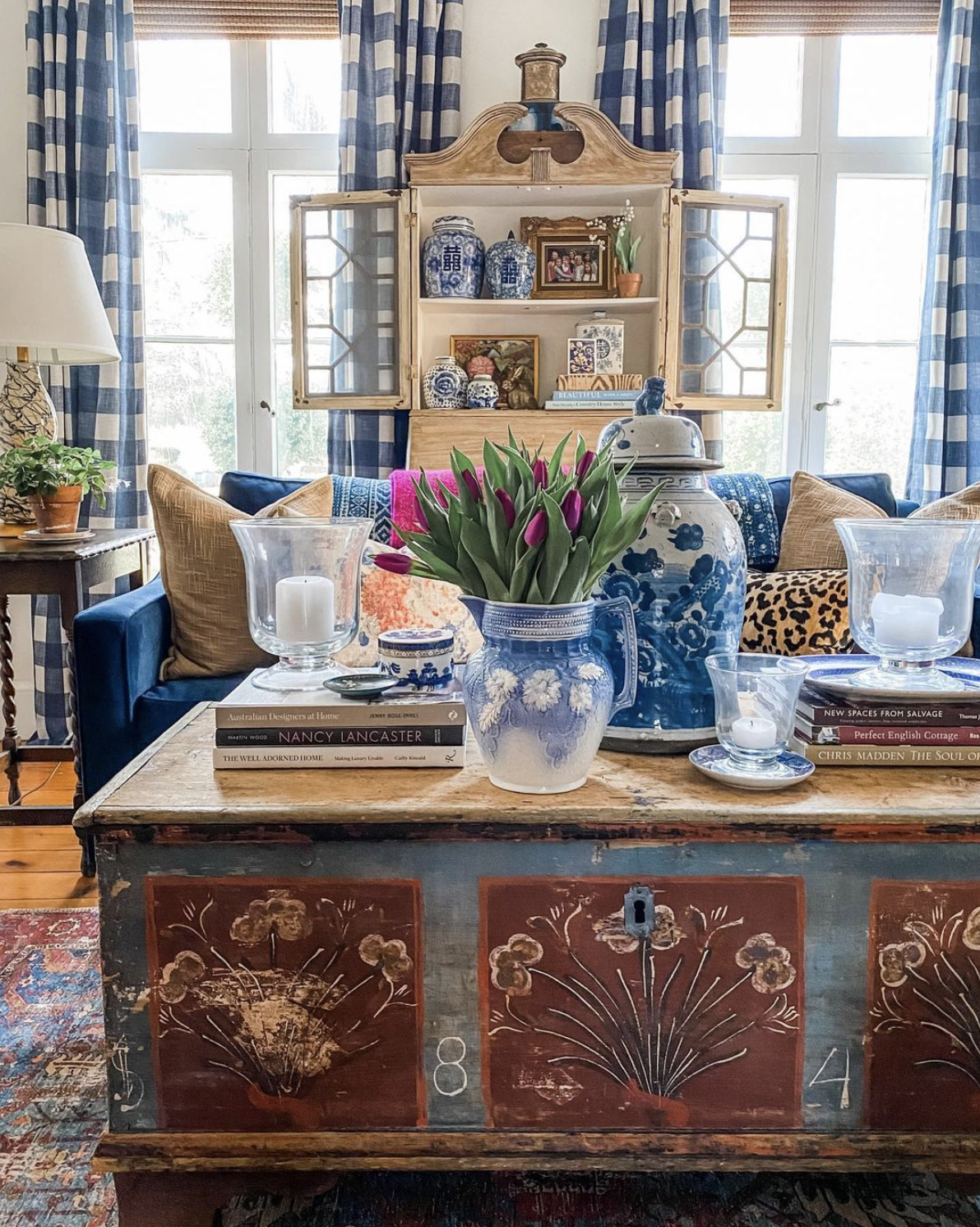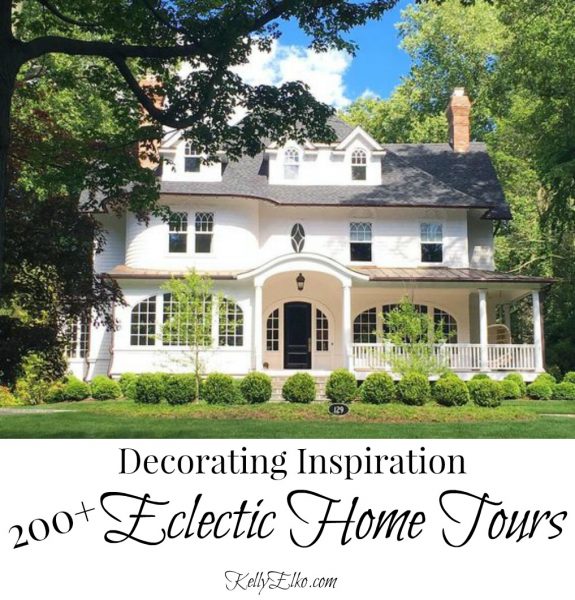 Colleen and her family have lived in the historic "Stokes House" in New Jersey for five years.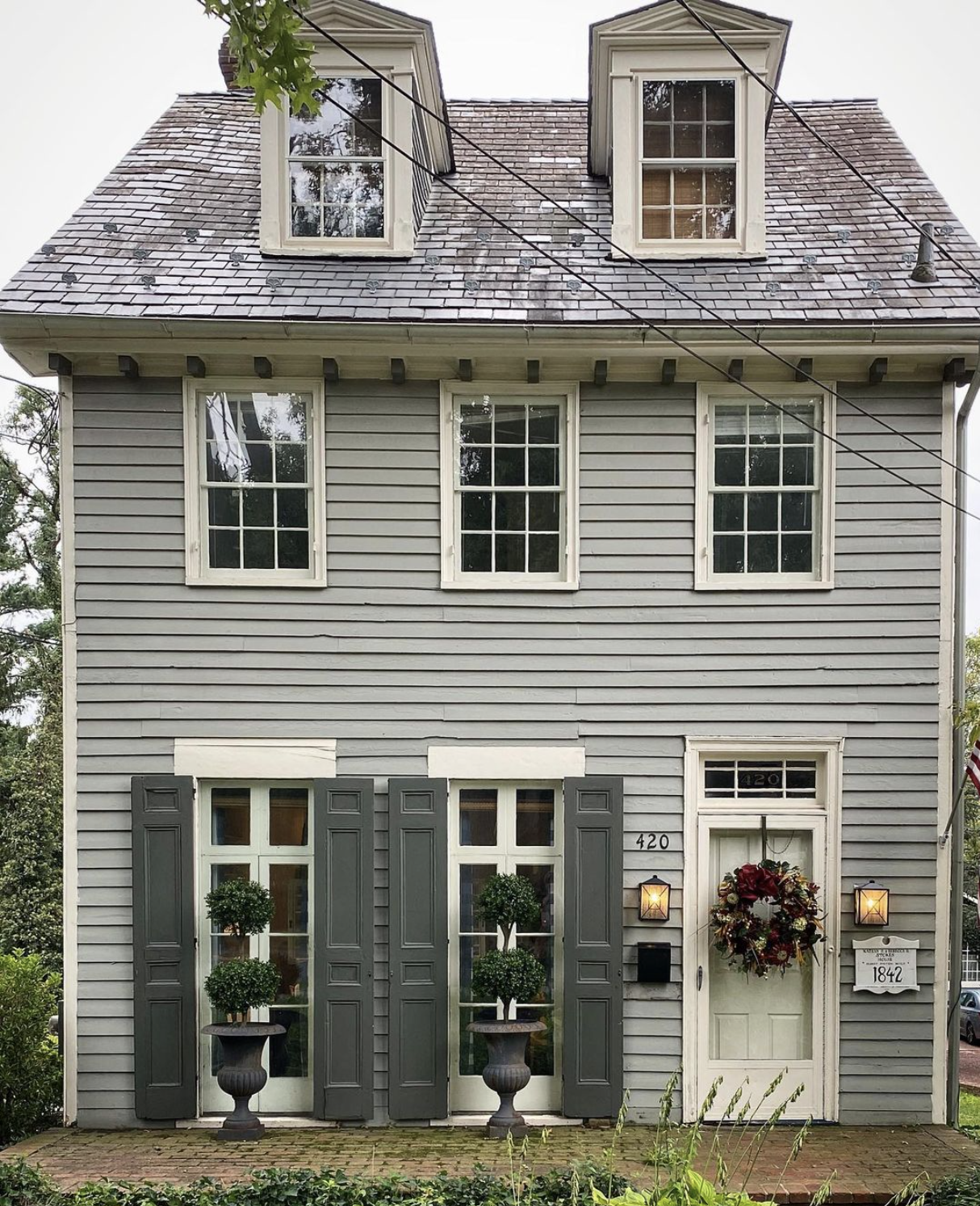 Original over six windows, working shutters and tall dormers give the home curb appeal.
Colleen says, "We love it here even though it's smaller than our last home, even though it's creaky and the floors are wonky and slope every which way, even though we unexpectedly had all three kids back in the house last spring making it feel smaller than it is … we love this house."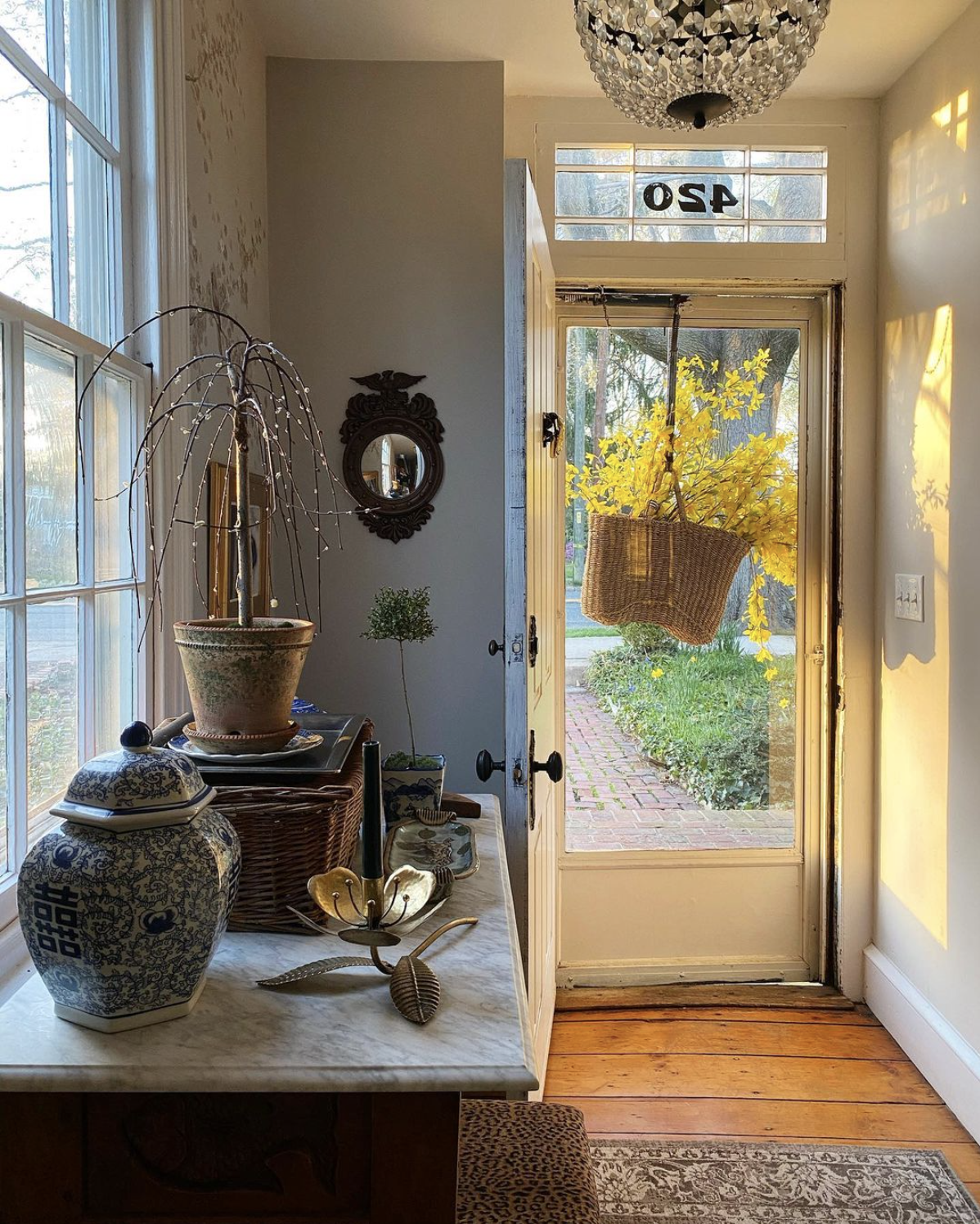 The transom window above the front door was historically used to allow the passage of air and light between rooms even when doors were shut.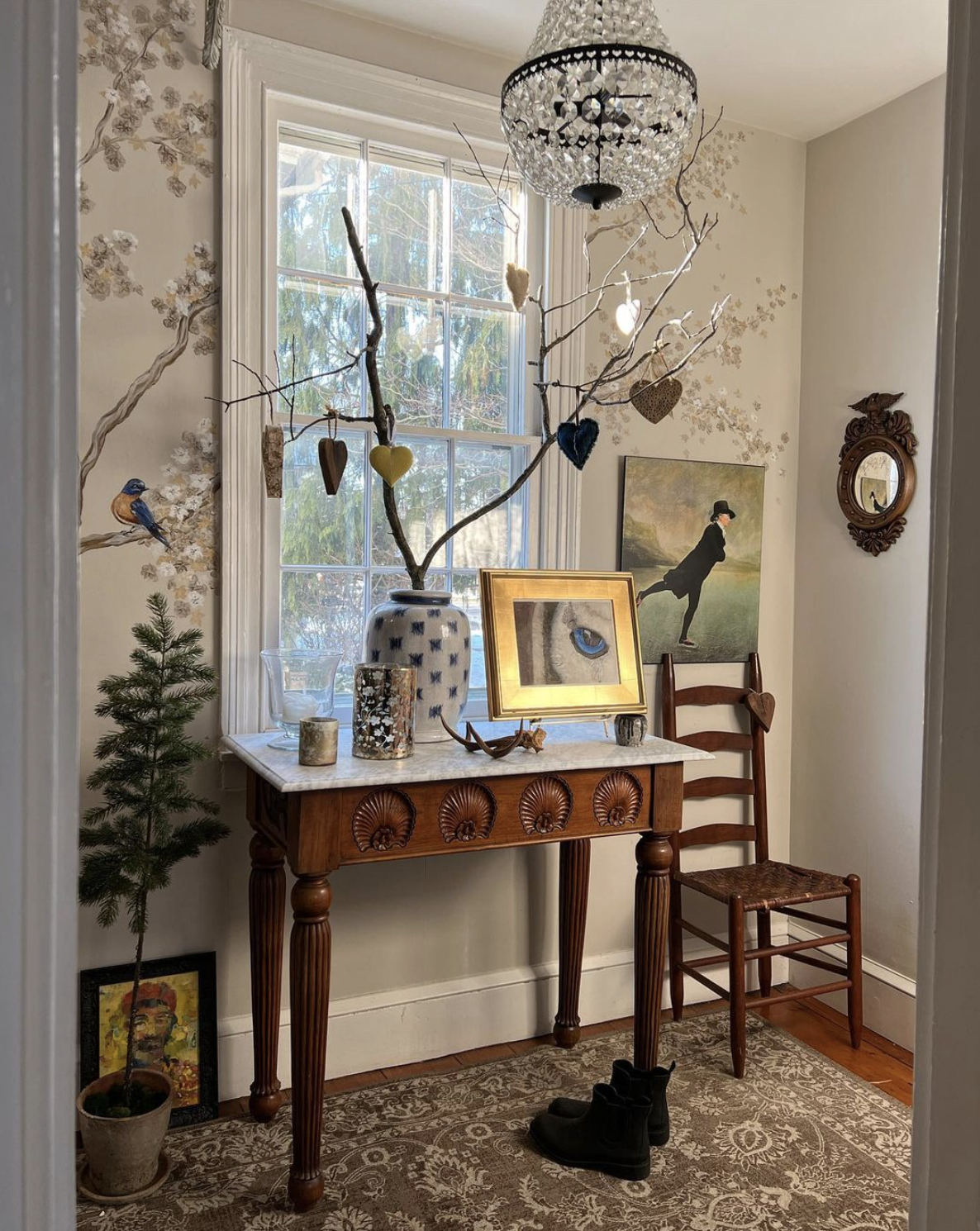 A hand painted flowering tree mural greets all who enter along with an ever changing seasonal display on the entry table. Colleen displays a collection of hearts on a branch she found in the yard.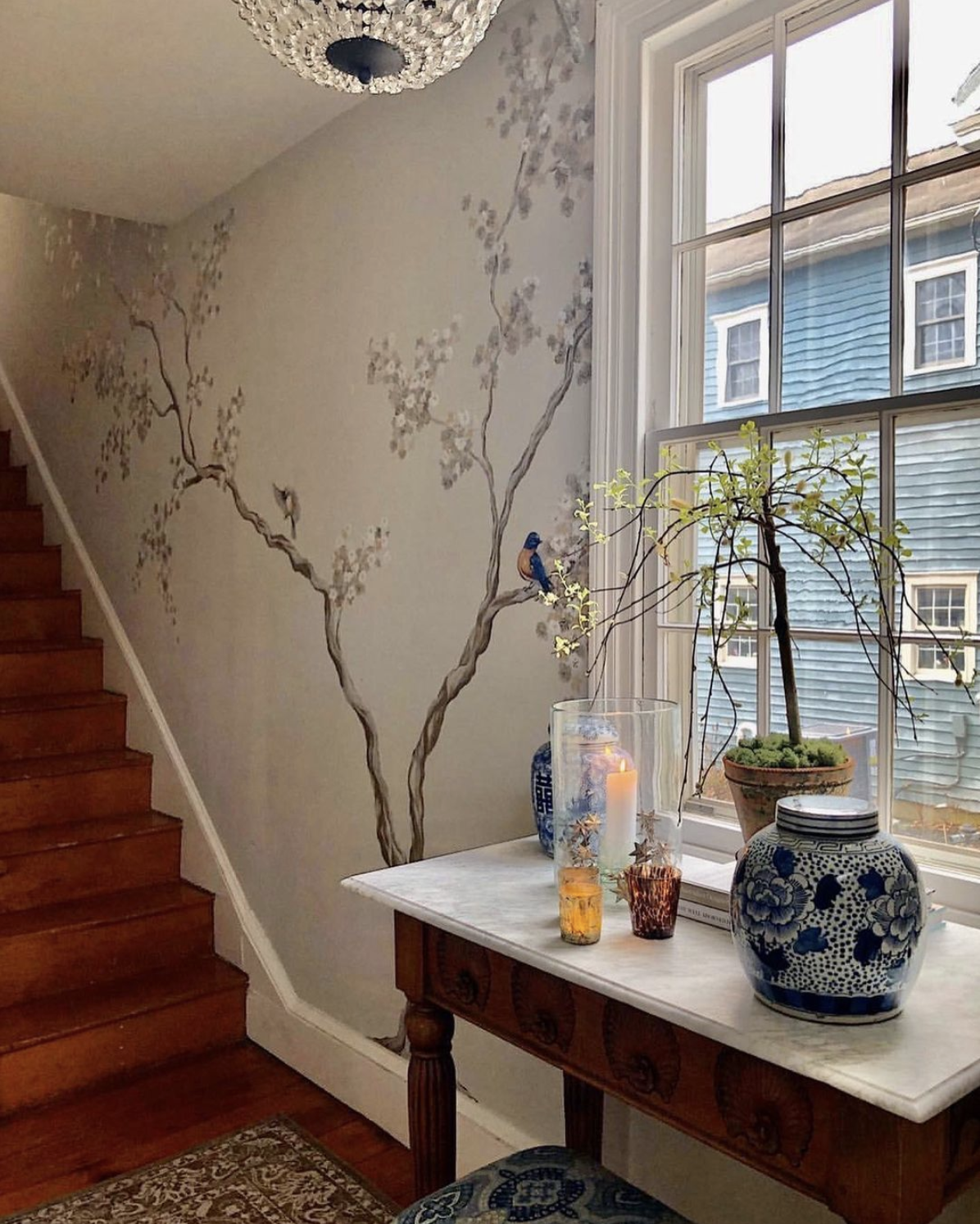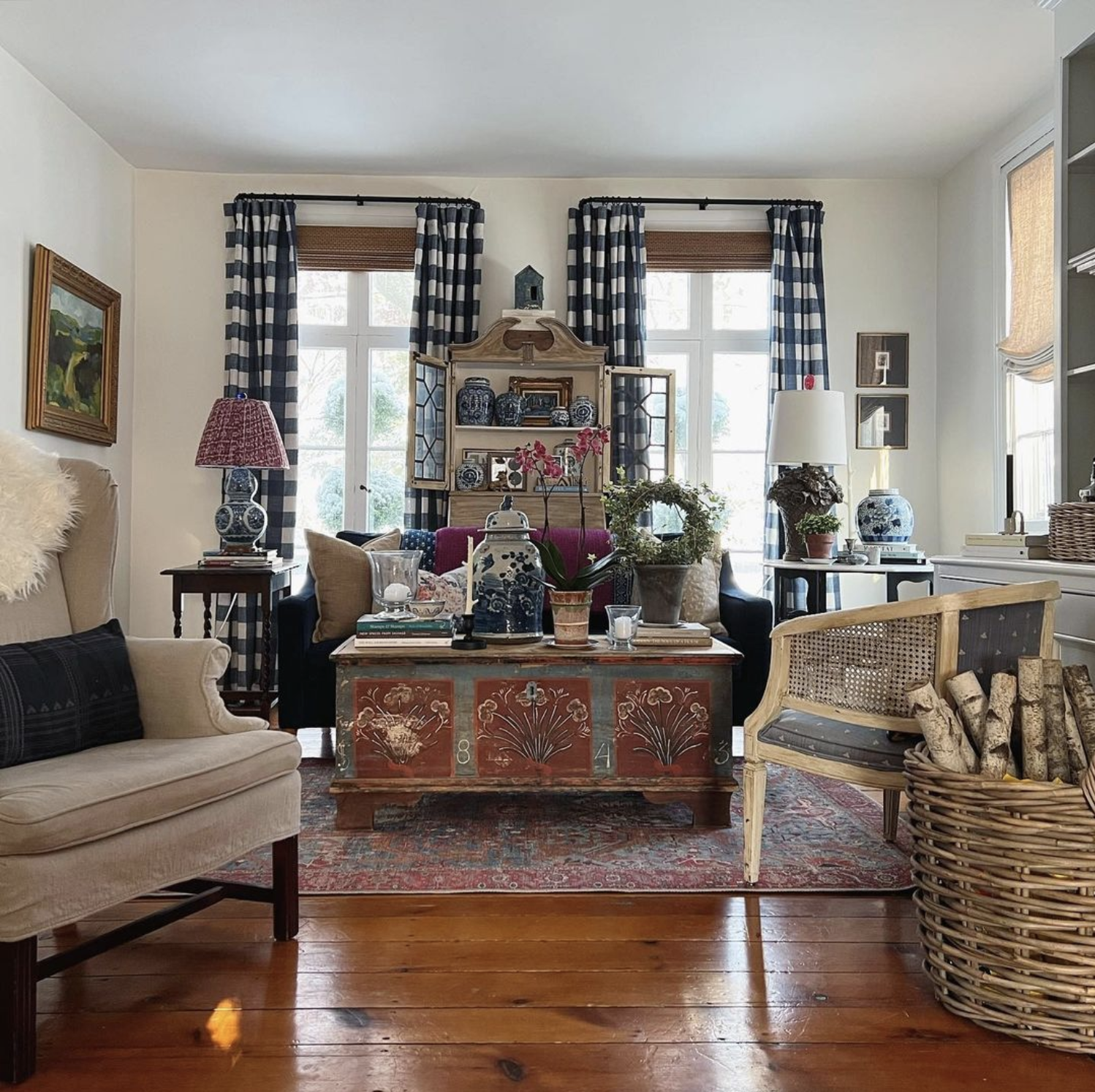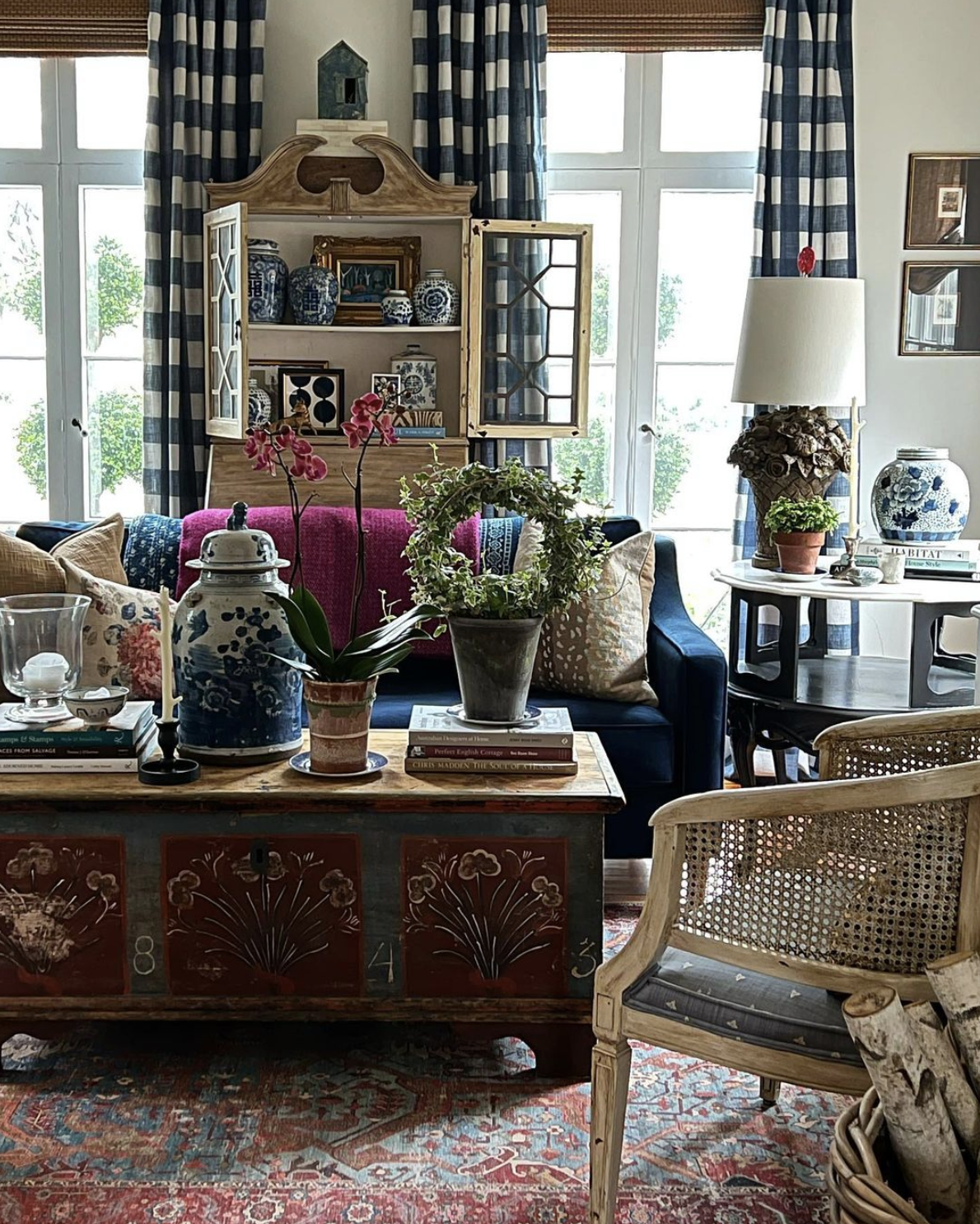 The old painted trunk dates to 1843, just one year younger than the house!
Blue and white ginger jars are a favorite collection of Colleen's and she displays them in an old secretary with leaded glass doors flung wide open.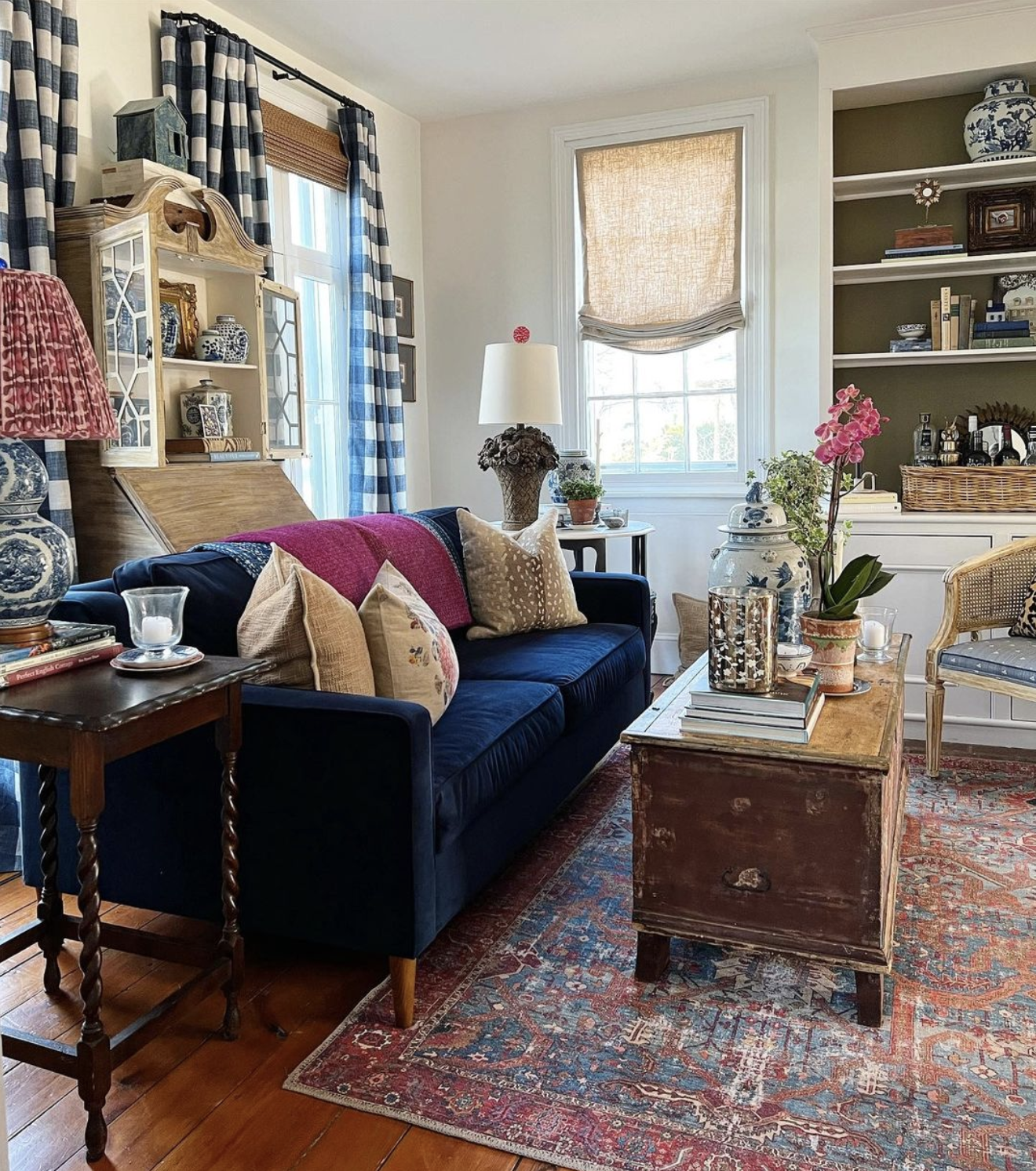 White walls allow the antique furniture and art be the star with deep green paint adding color to the back of the bookcase.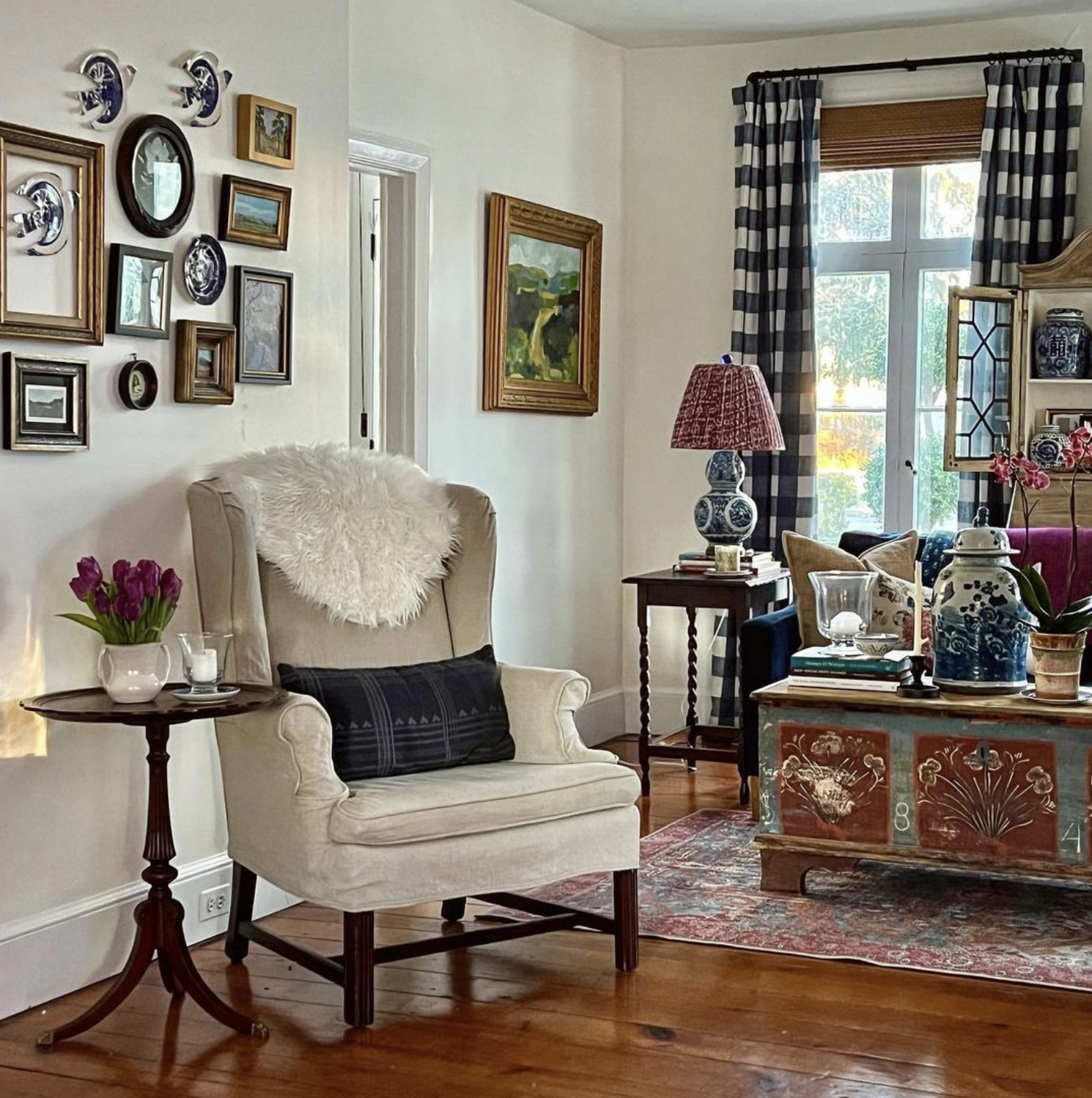 Colleen says, "I always bring out a few evergreens the beginning of November and they stay out until the end of February. I love the stillness of winter and I find them romantic."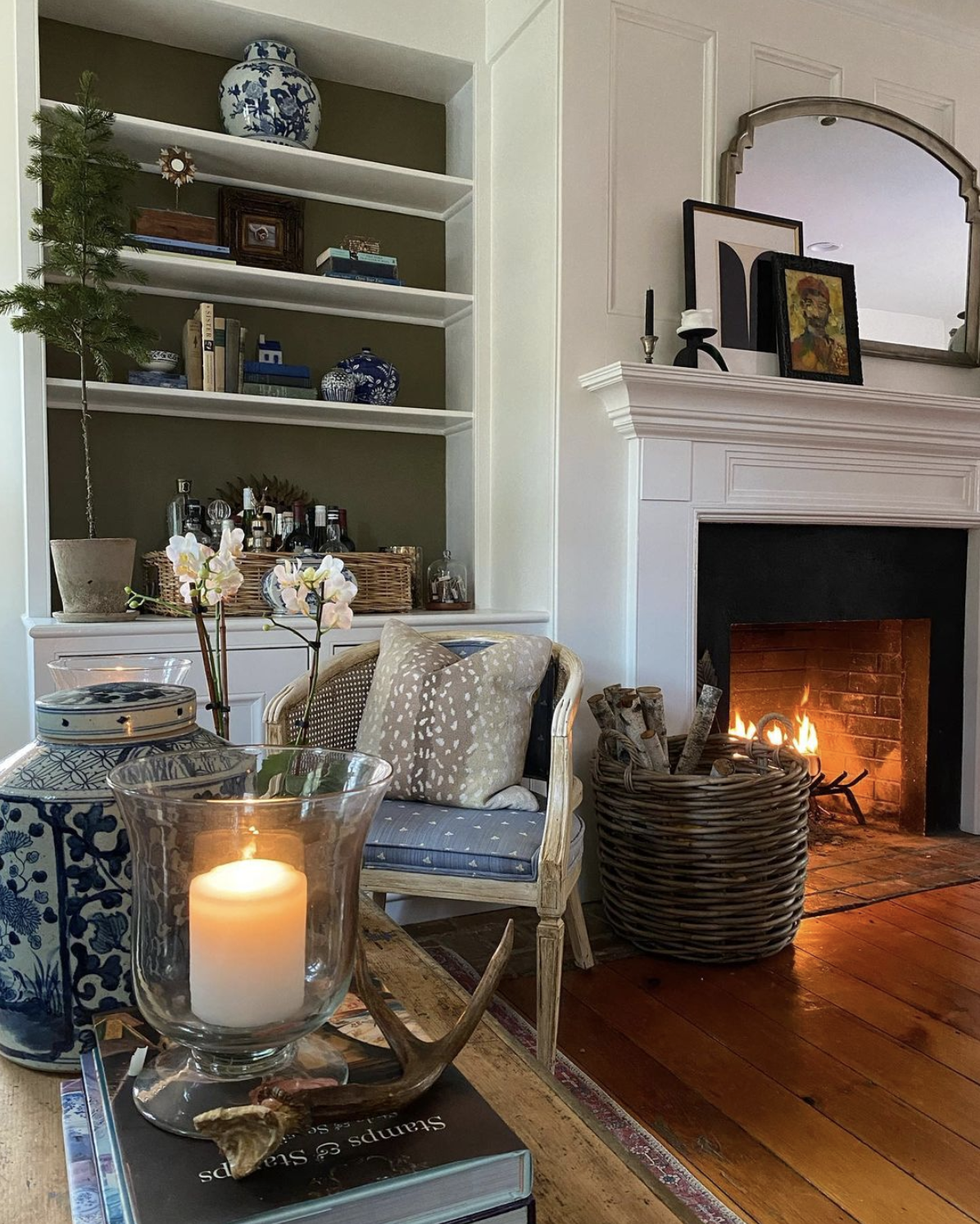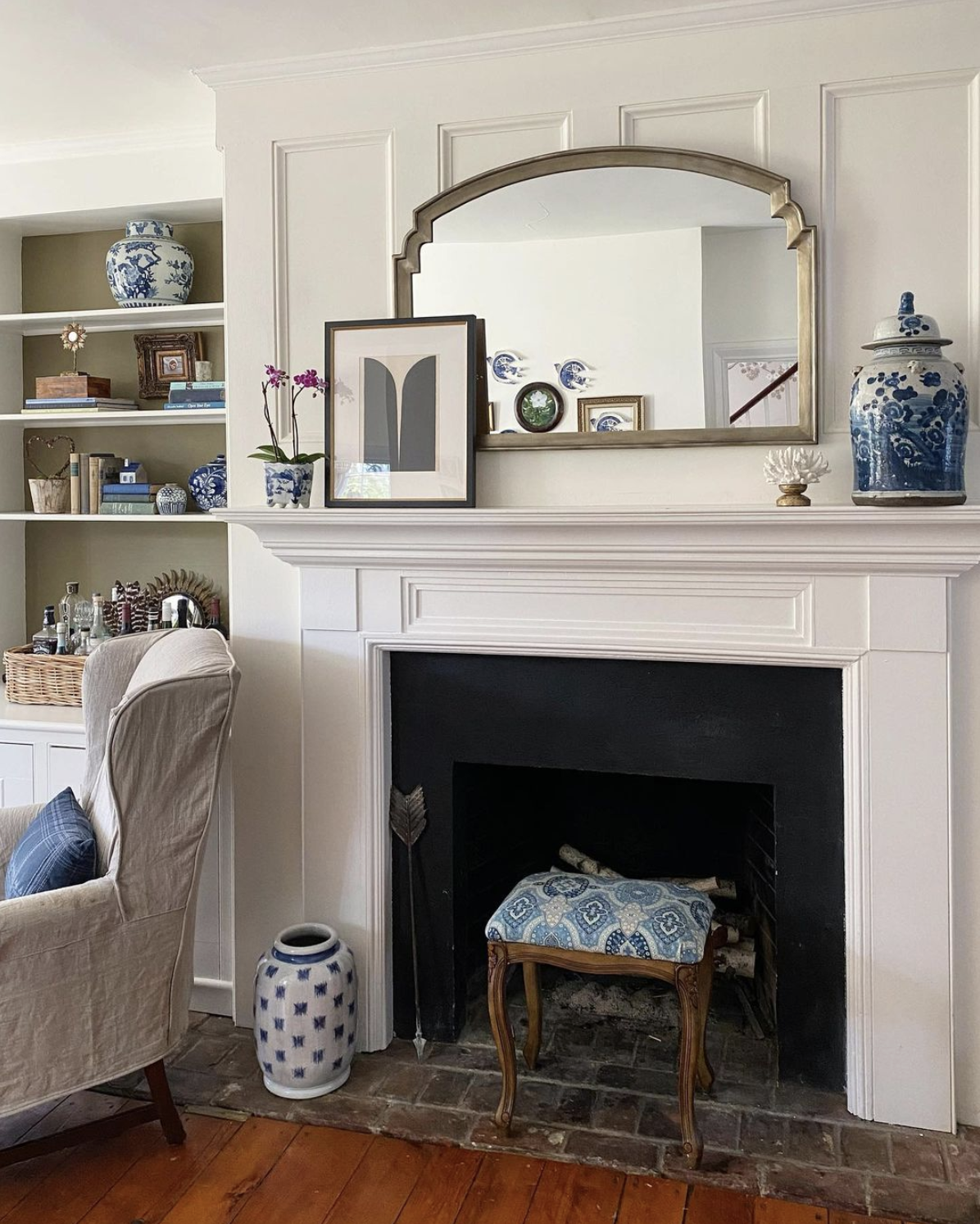 A fireplace in the center of this long living room divides two seating areas.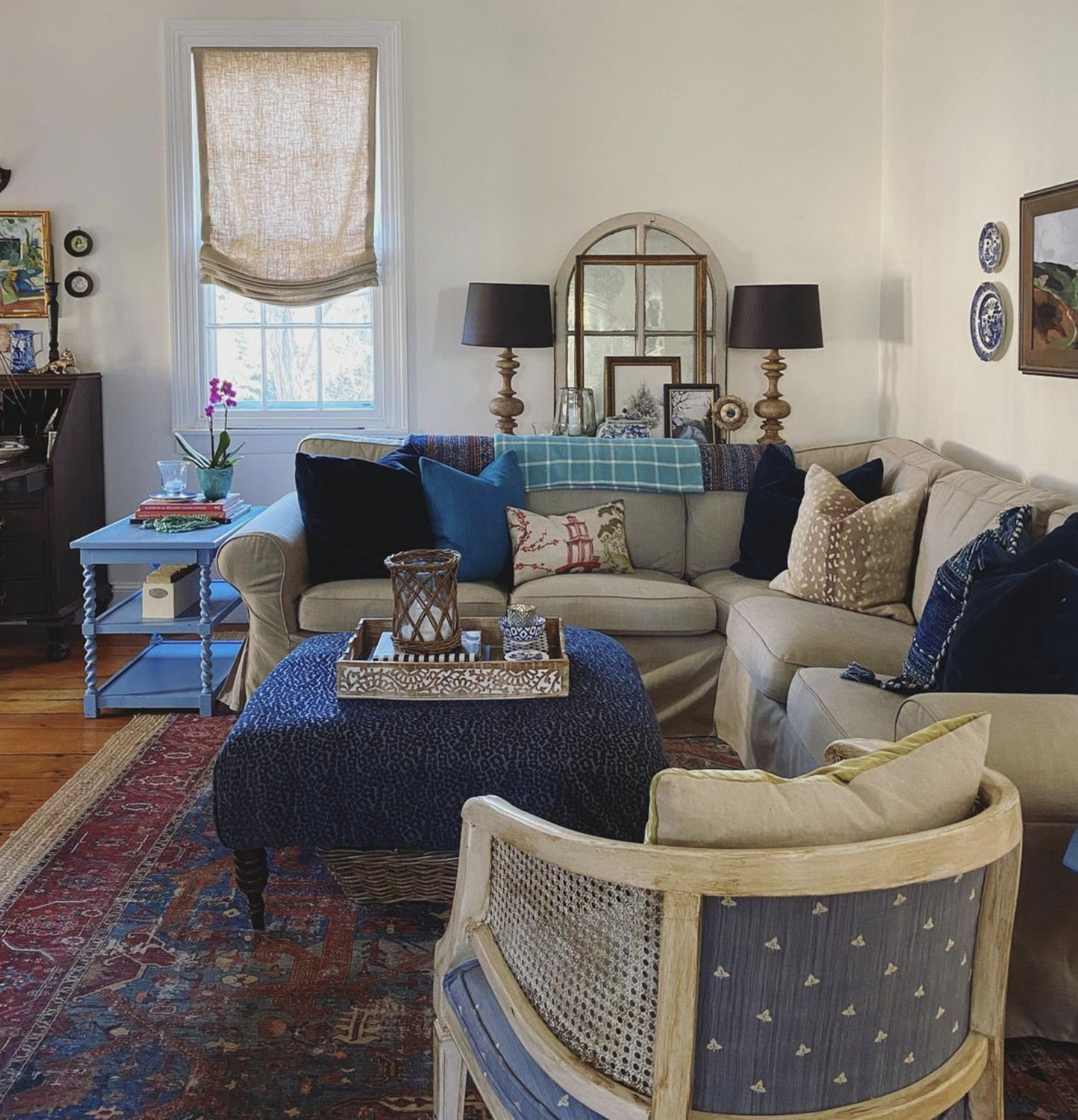 This side of the room has a more casual feel with a large and cozy sectional sofa.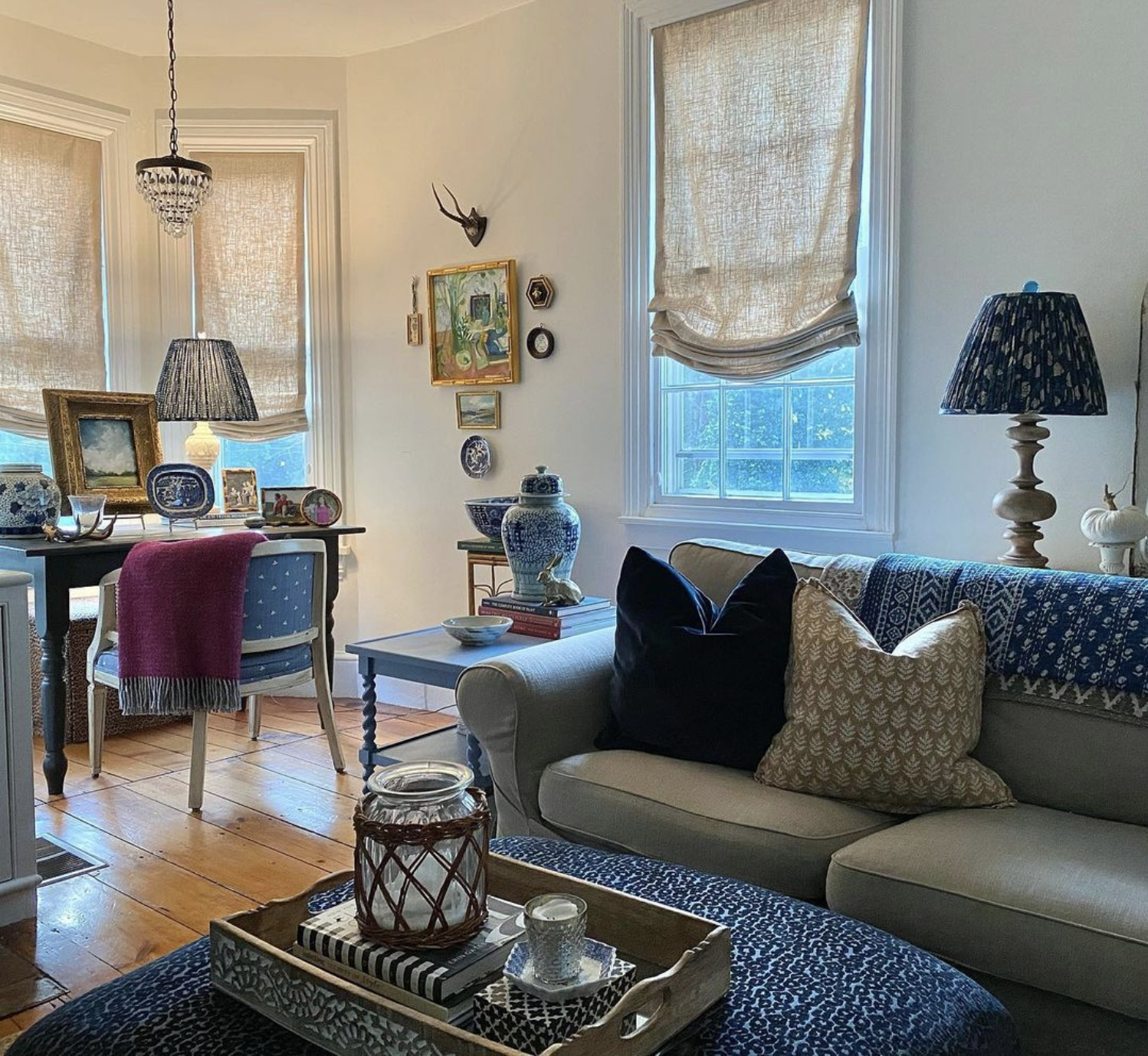 Wide plank, pine floors with all their dents and dings are one of the perks of living in such an old house.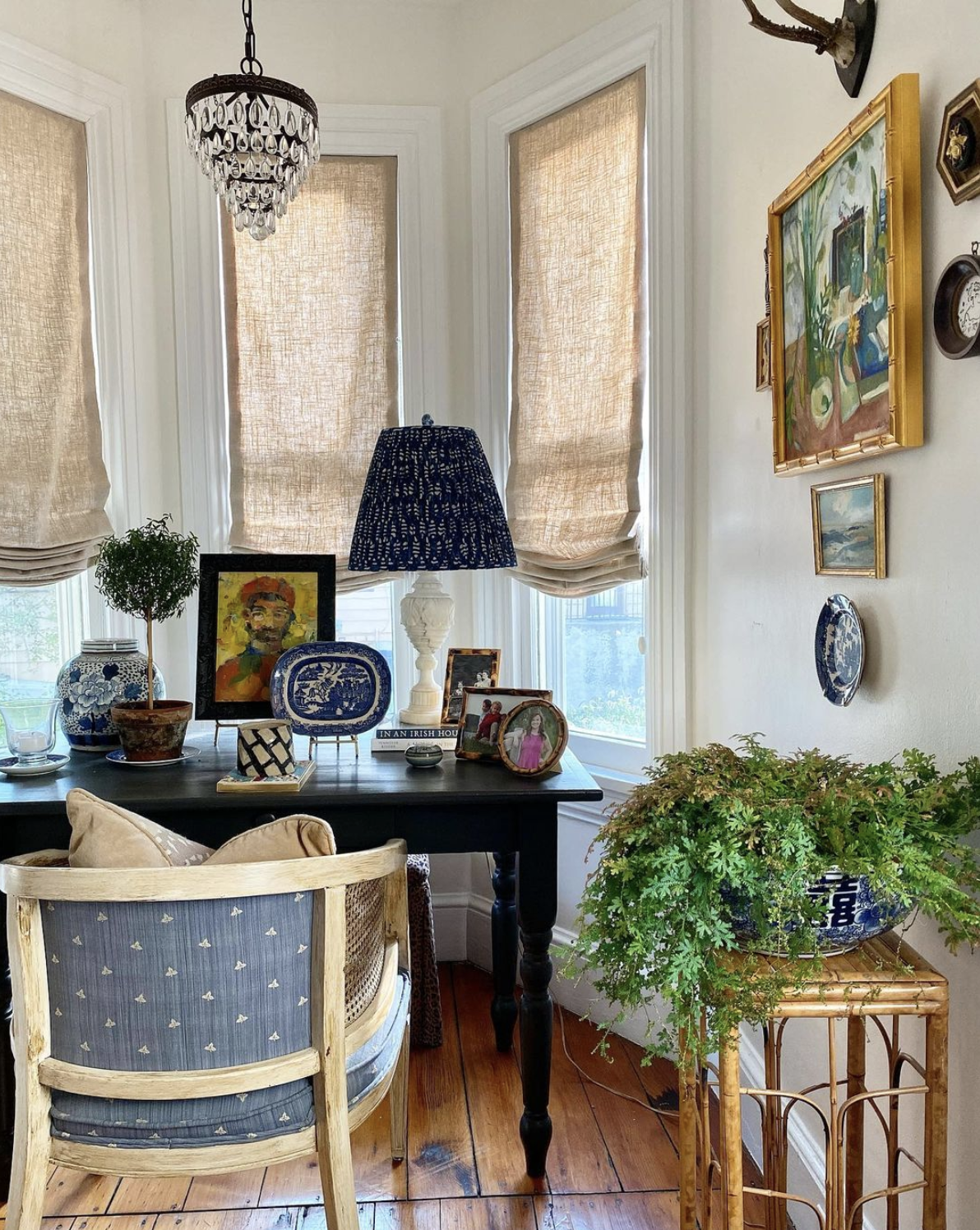 A desk displaying an assortment of little treasures fits perfectly in a bay window alcove.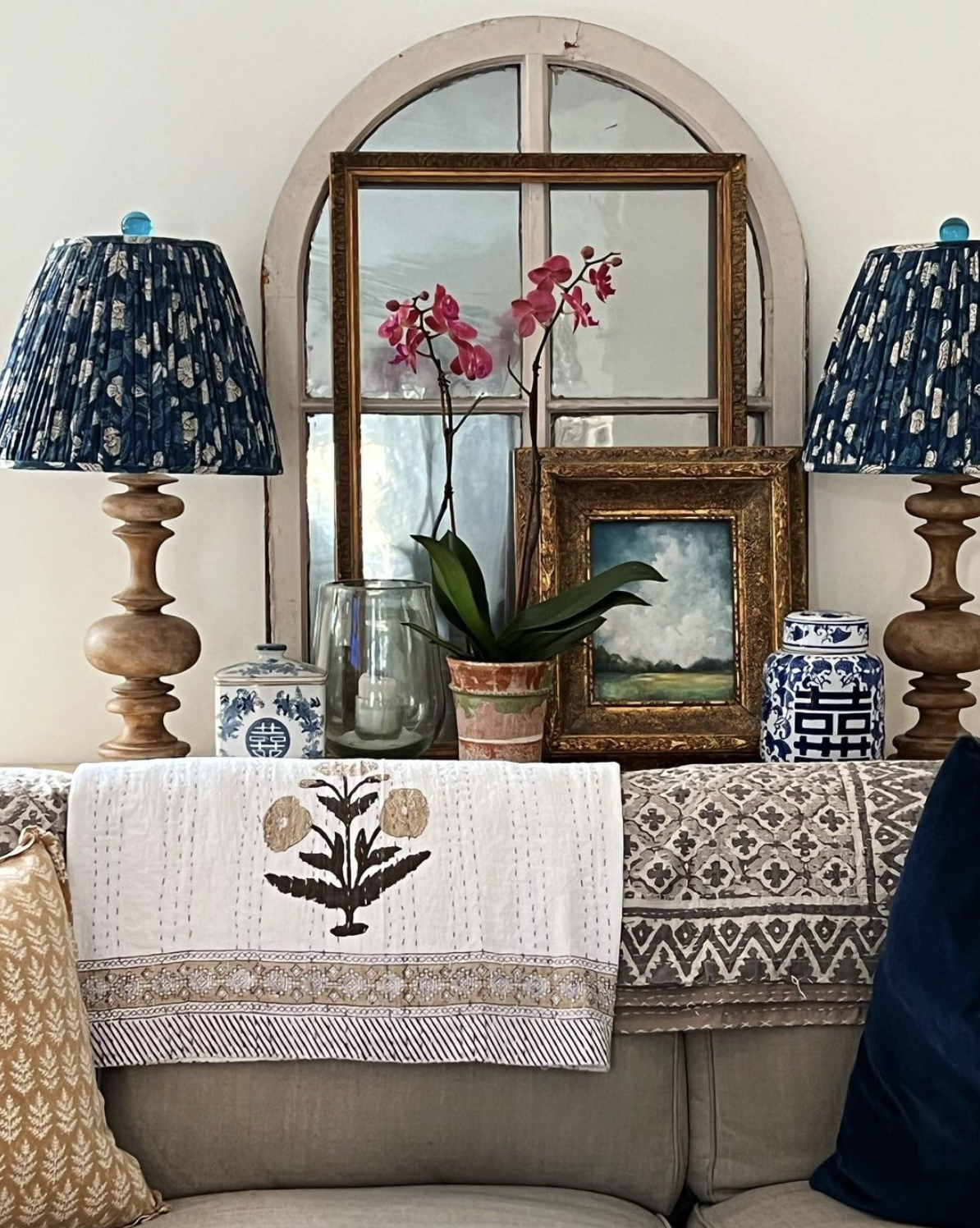 A narrow table is tucked behind the sofa which provides plenty of space for display and lighting.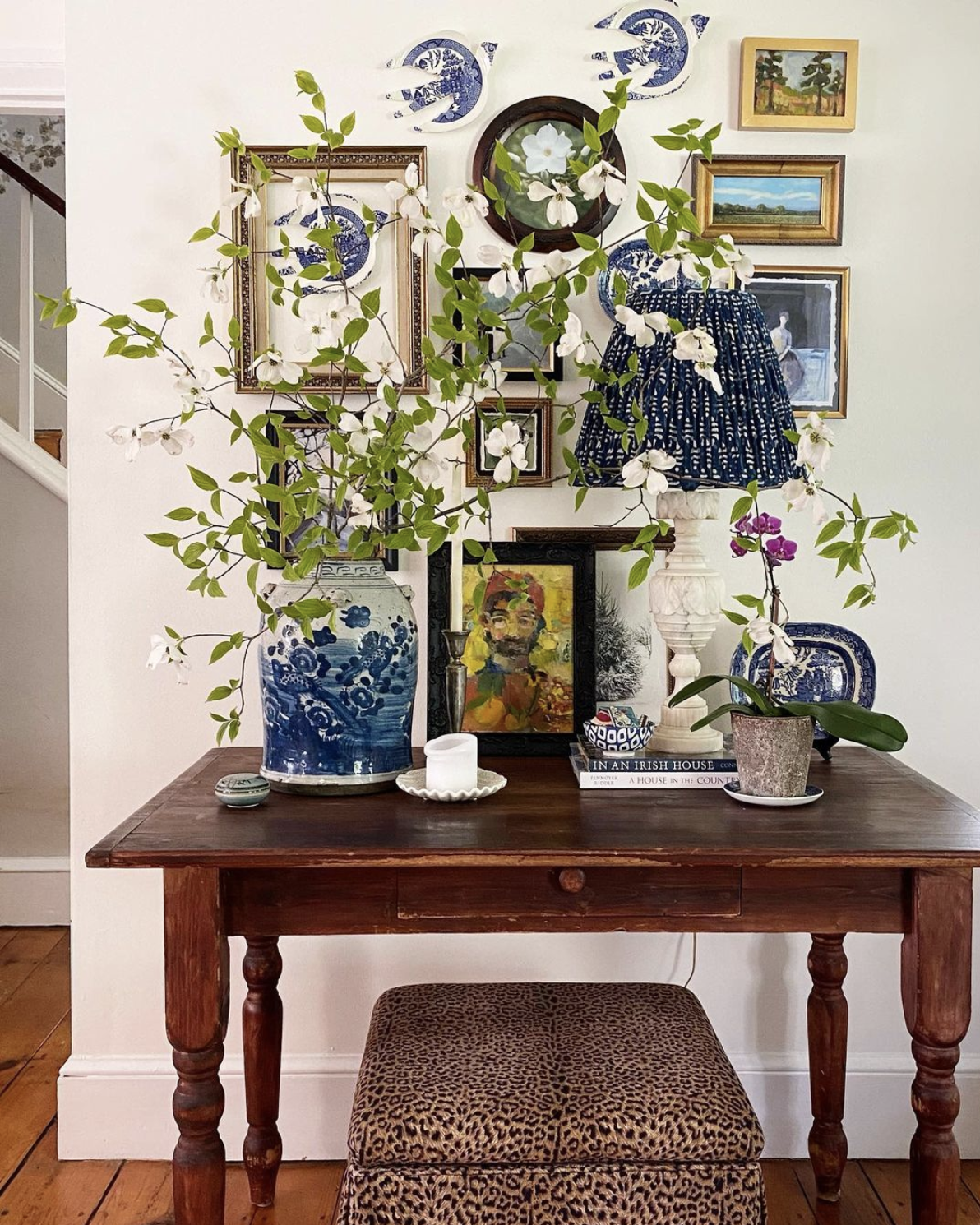 An eclectic gallery wall includes plates, portraits, landscapes and even an empty frame.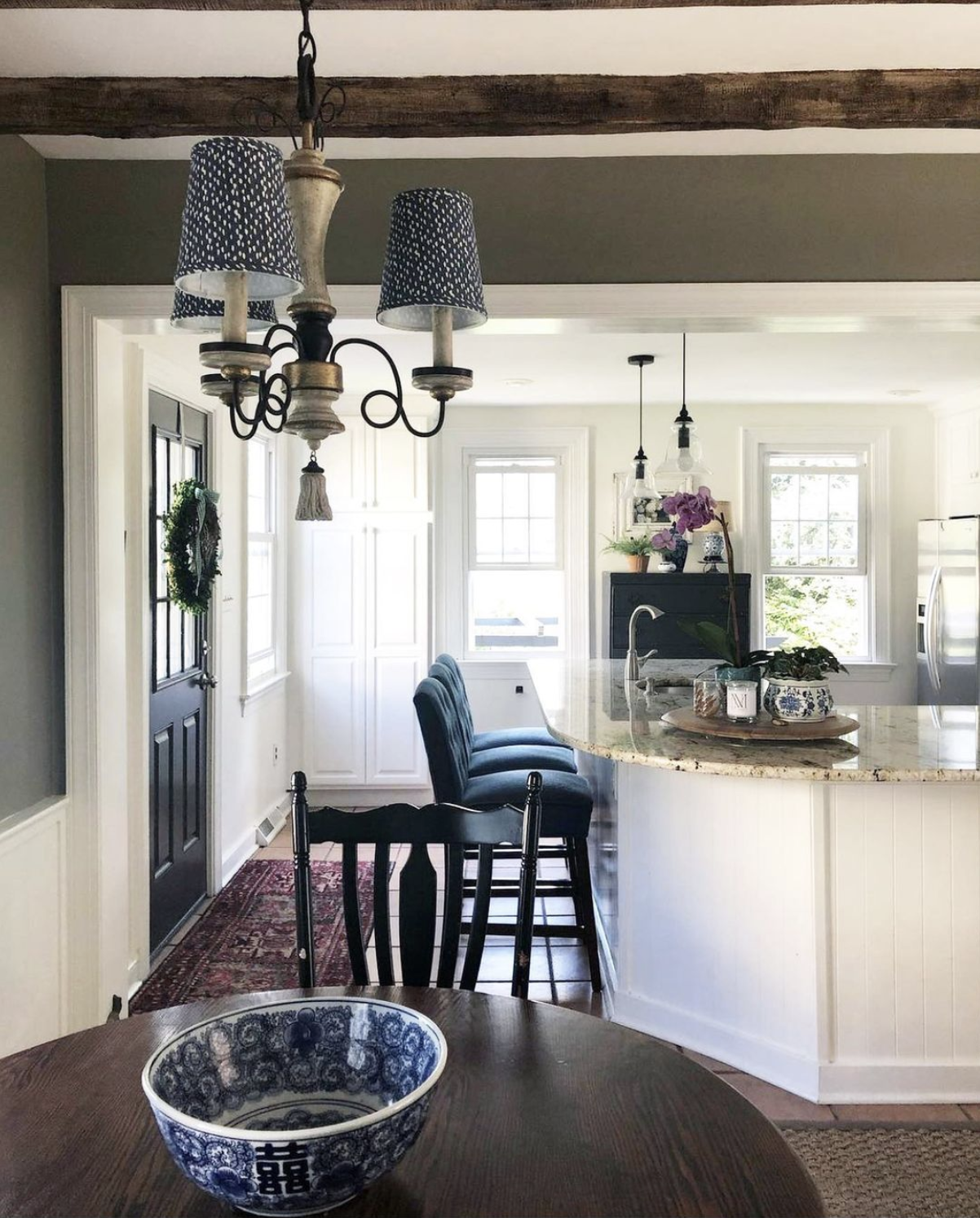 Colleen would love to renovate the kitchen and in the meantime, she went to working painting the walls and trim white and the back door black.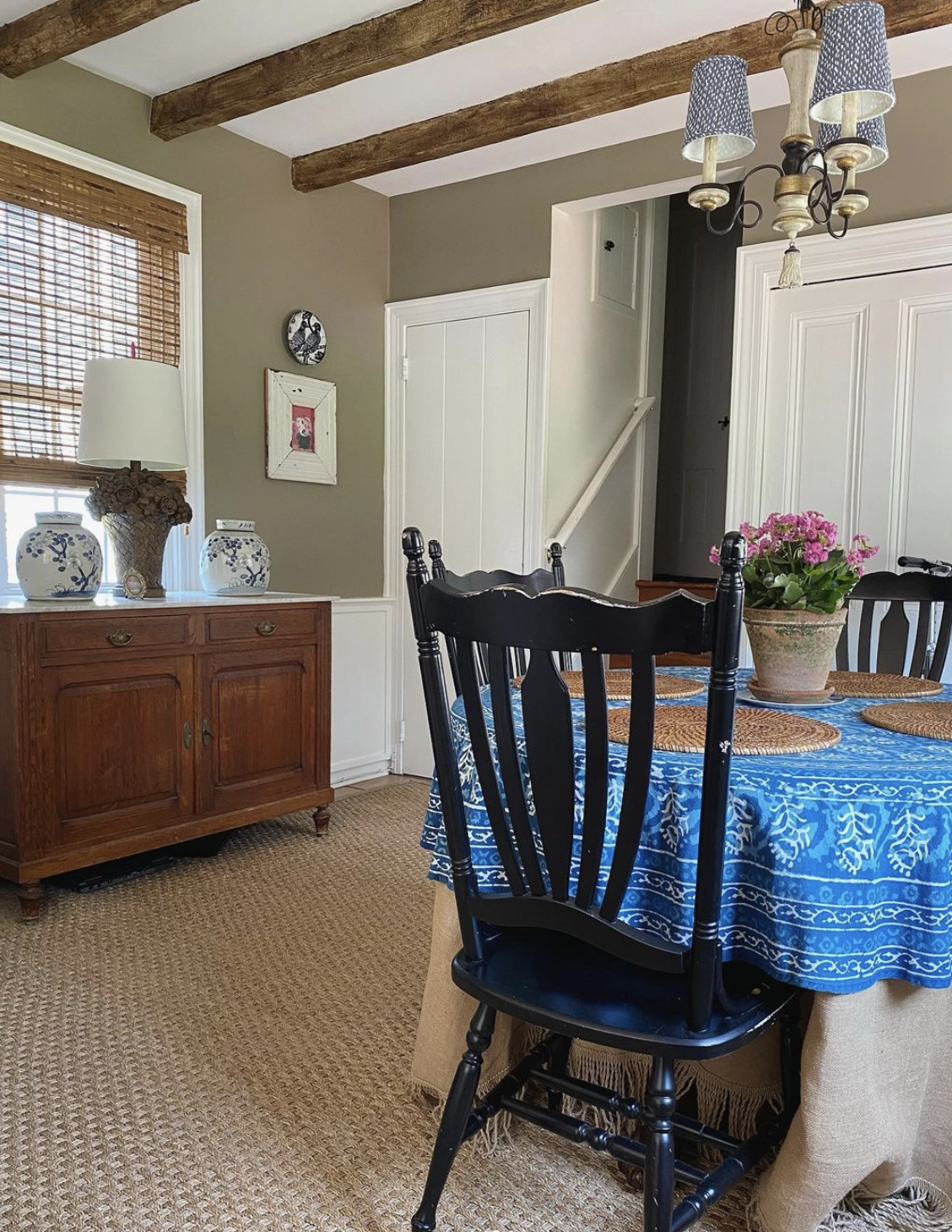 Original wood beams add rustic charm to the kitchen and according to Colleen, the marble topped cabinet is "a treasure that was given to me by my mother's best friend who brought it back from Belgium when she lived there many moons ago."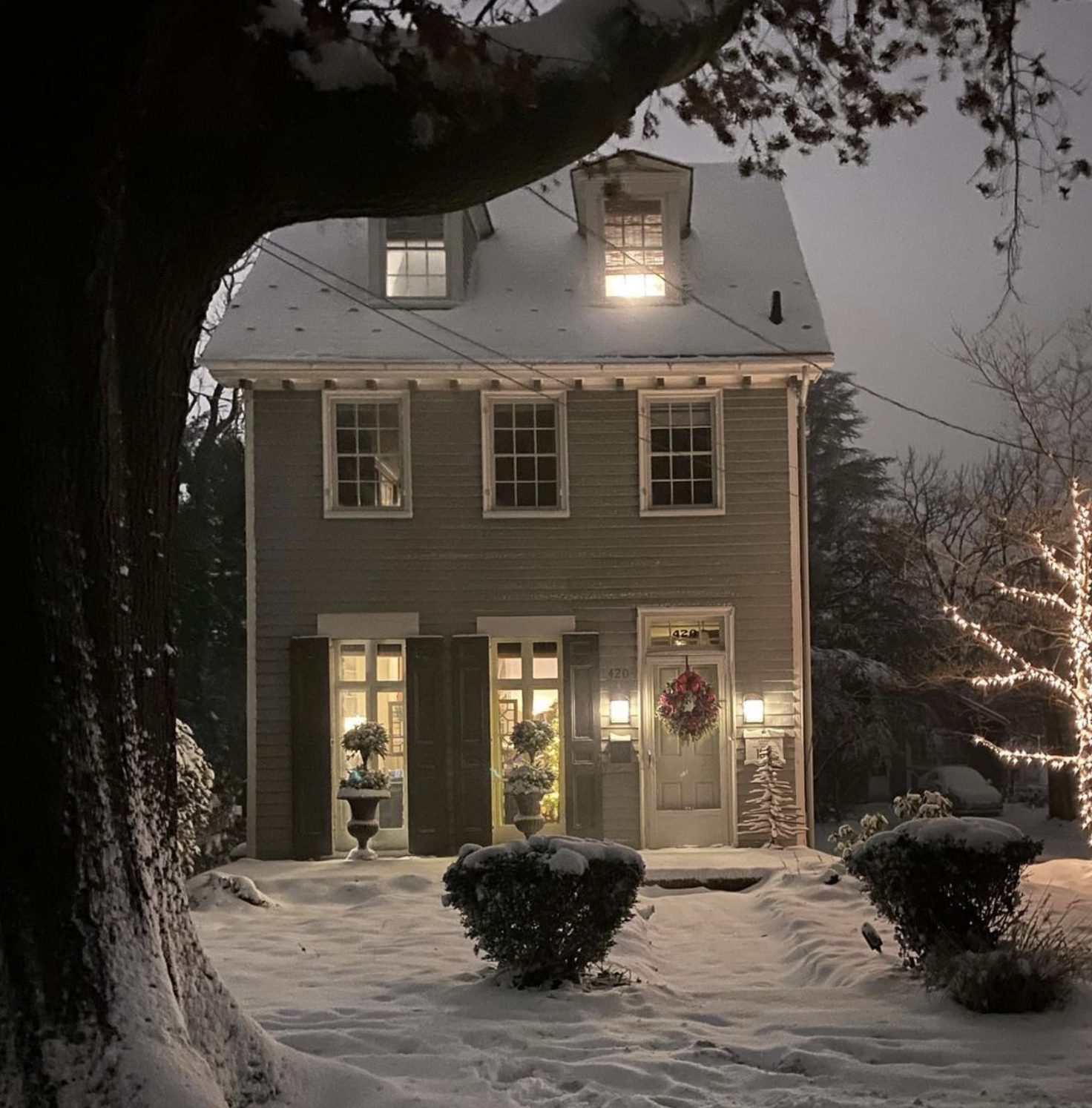 Doesn't the house look like it came straight out of a Currier and Ives Christmas painting?!
I never tire of touring old homes, especially ones that are filled with such beautiful treasures.