I've Got Mail – Vintage Mail Sorter
Remember the excitement of opening the mailbox to find a letter addressed to you? A hand written letter is a rarity these days and has given way to texts and emails. You can imagine my excitement when I found this blast from the past … a vintage mail sorter! I'm thrilled to share my latest find that adds a rustic touch to my foyer.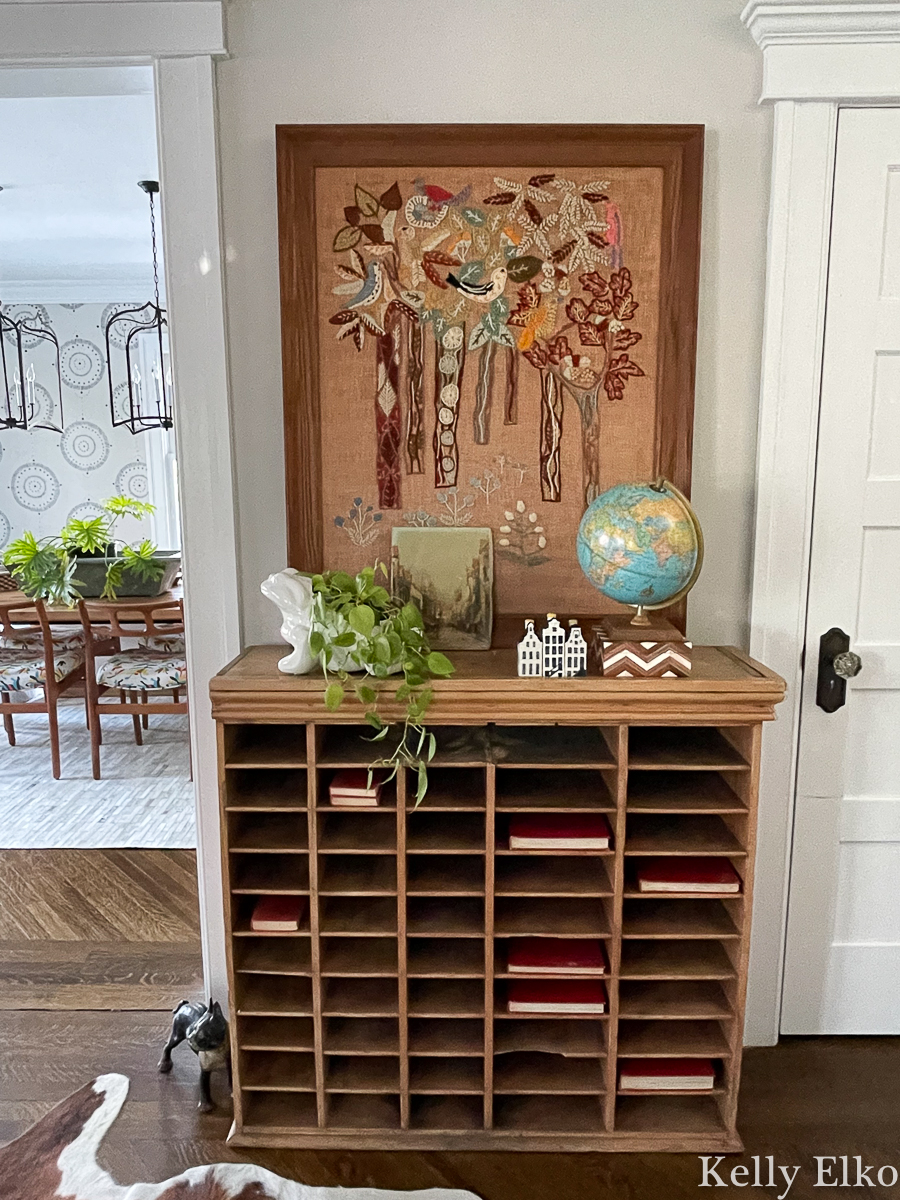 I put a poll up in my Instagram stories the other day asking if I should keep the mail sorter here or leave the foyer the way it was before.
I was surprised to find that the votes were pretty evenly split! What do you think? Make sure to leave a comment letting me know which look has your vote.
I know nothing about the age of this piece and it's not in perfect condition but the scratches and dings on the soft pine of this time worn piece make it that much better.
While I love the old look, it's always fun to switch things up and this mail sorter gives me an excuse to work my styling magic (not that I ever need an excuse)!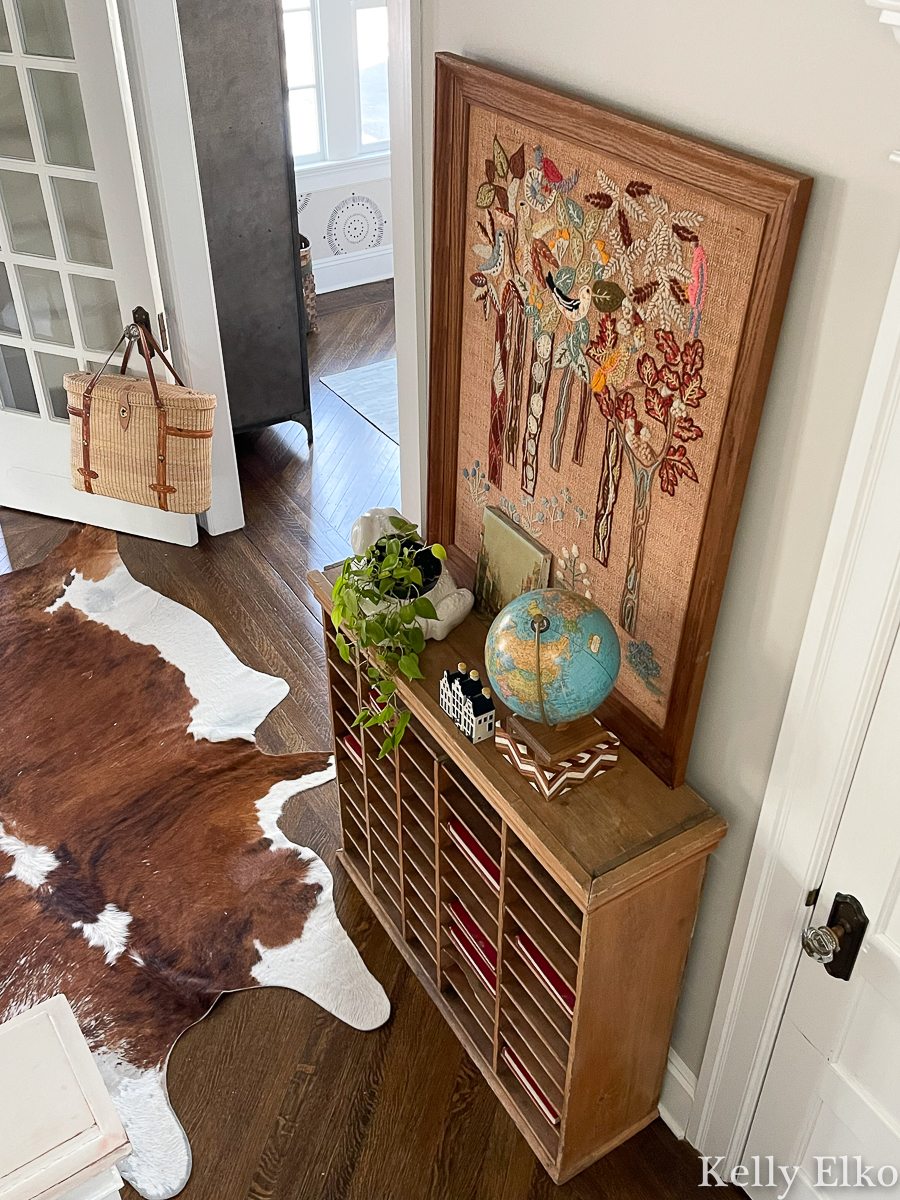 I had fun playing around with accessories but didn't want a cluttered look so I chose to keep most of the cubbies empty with a few books adding interest.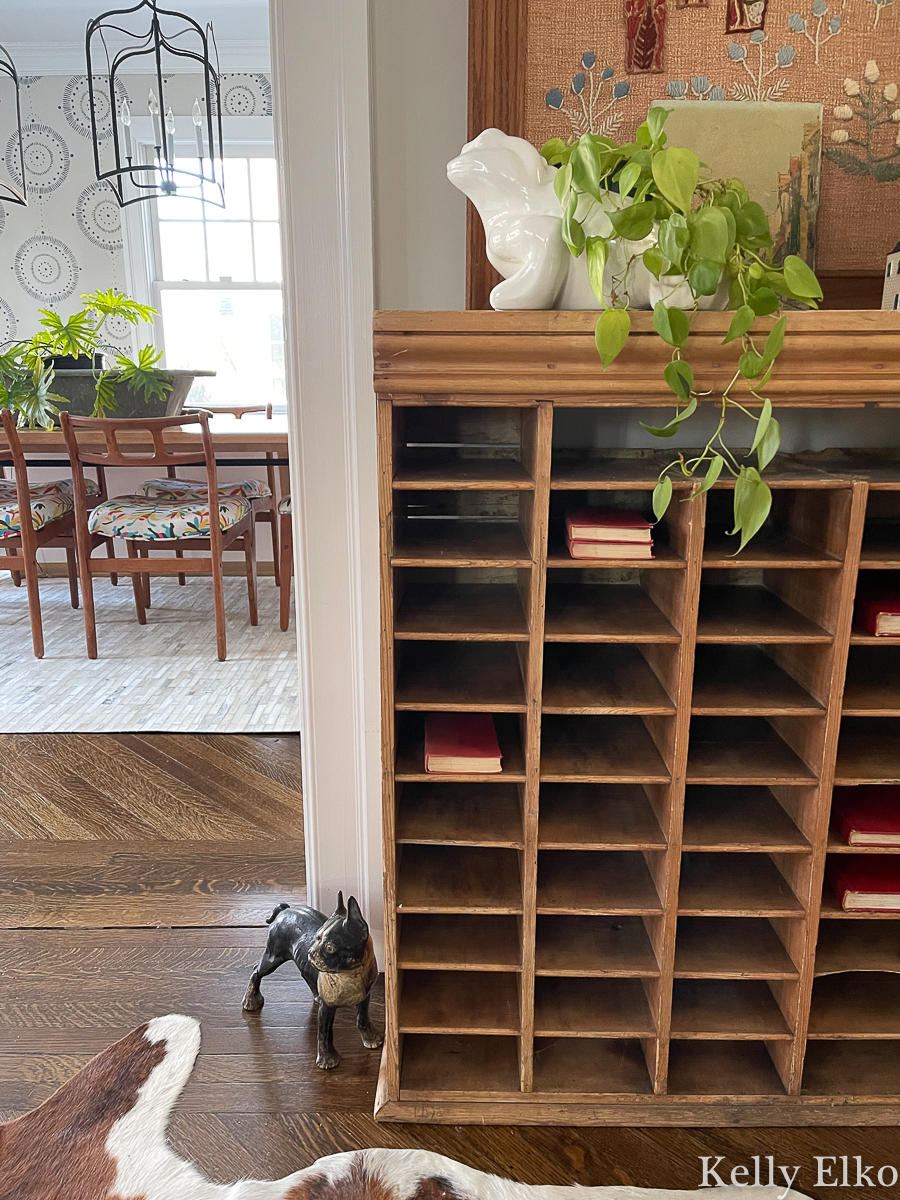 This post contains affiliate links which means if you make a purchase, I may earn a small commission at no extra cost to you.
This is my latest thrifted globe (yes, I have a collection of them!)  and I love it's smaller size plus it adds a little pop of color.
The little houses are actually vintage KLM decanters filled with gin (they are still sealed) that are given out to customers flying on KLM, a Dutch airline.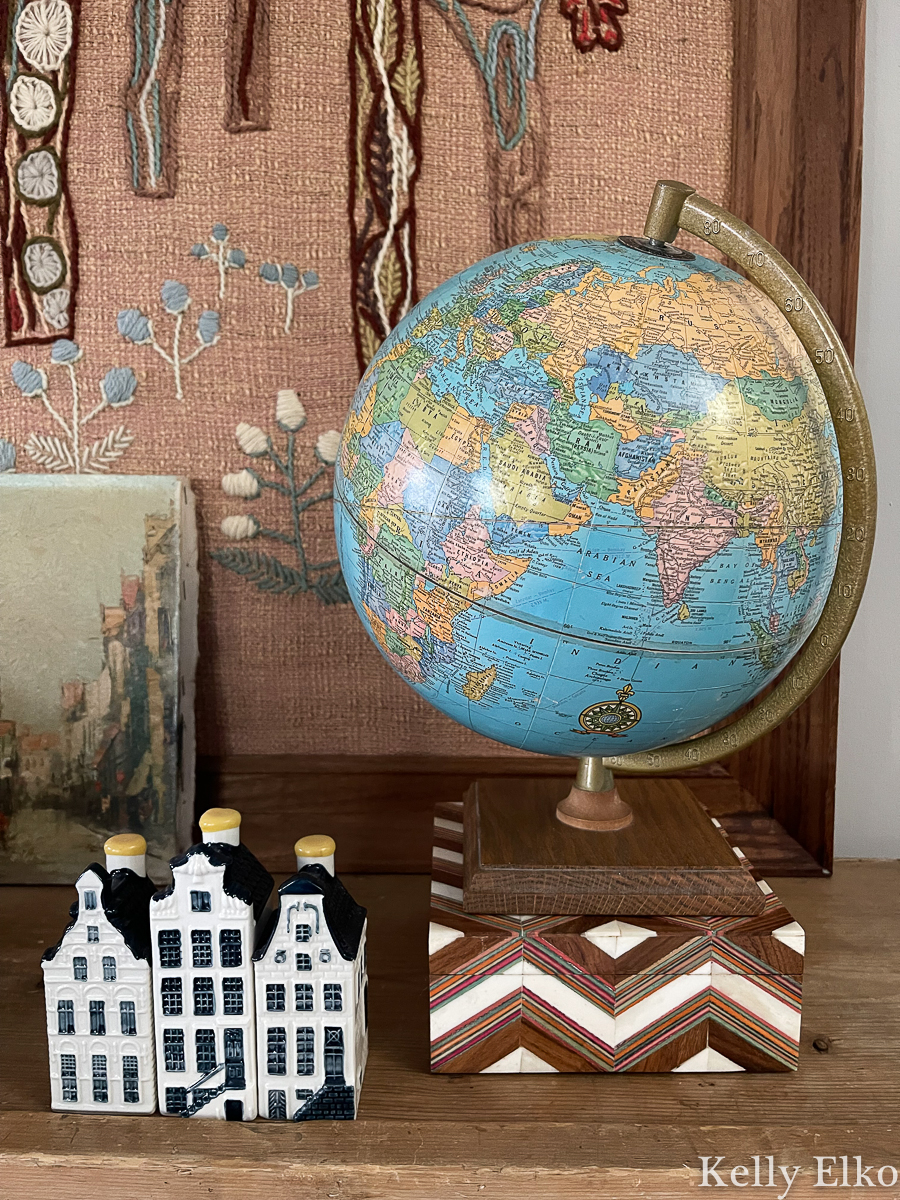 Every room needs a plant and I am a sucker for animal figurines. The fact that this frog is also a planter is a bonus!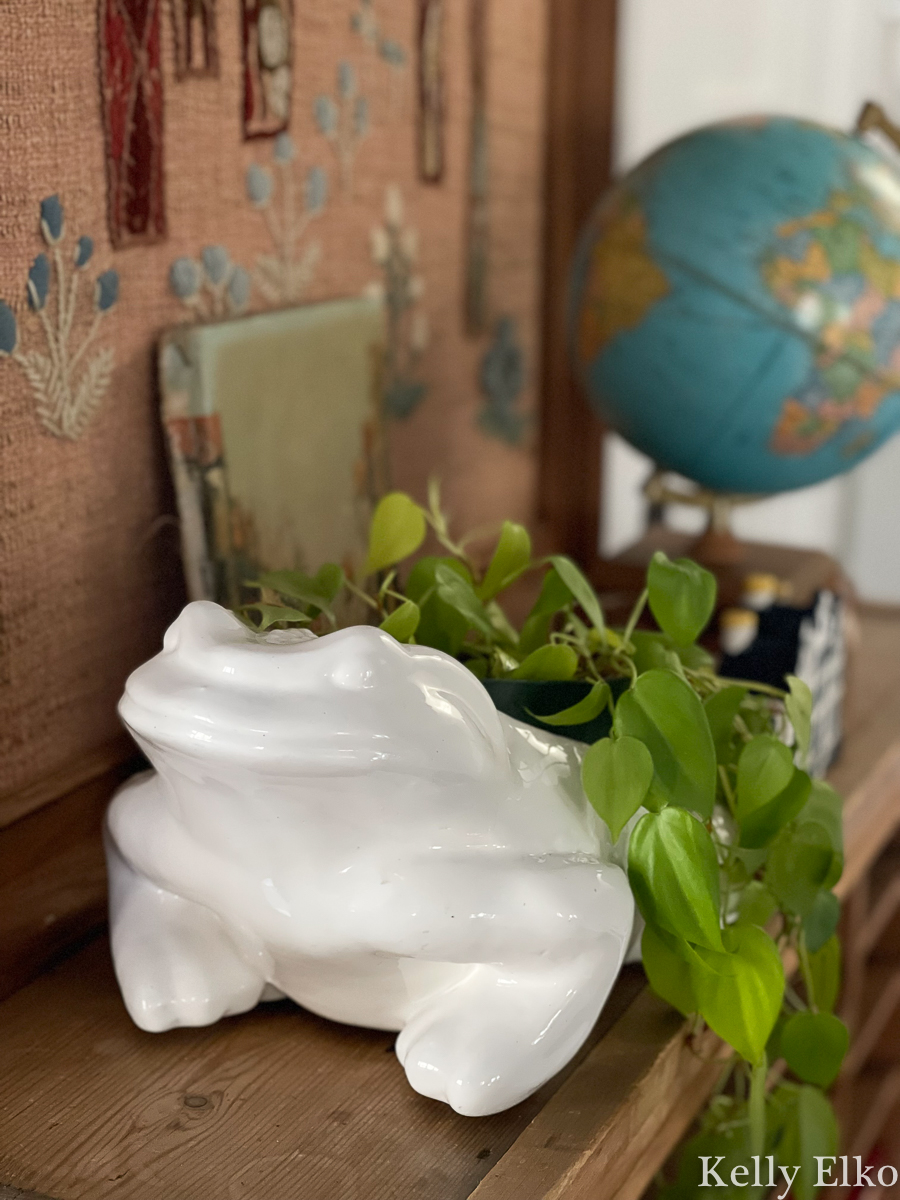 Sushi's mini-me antique doorstop stands guard over my prized find!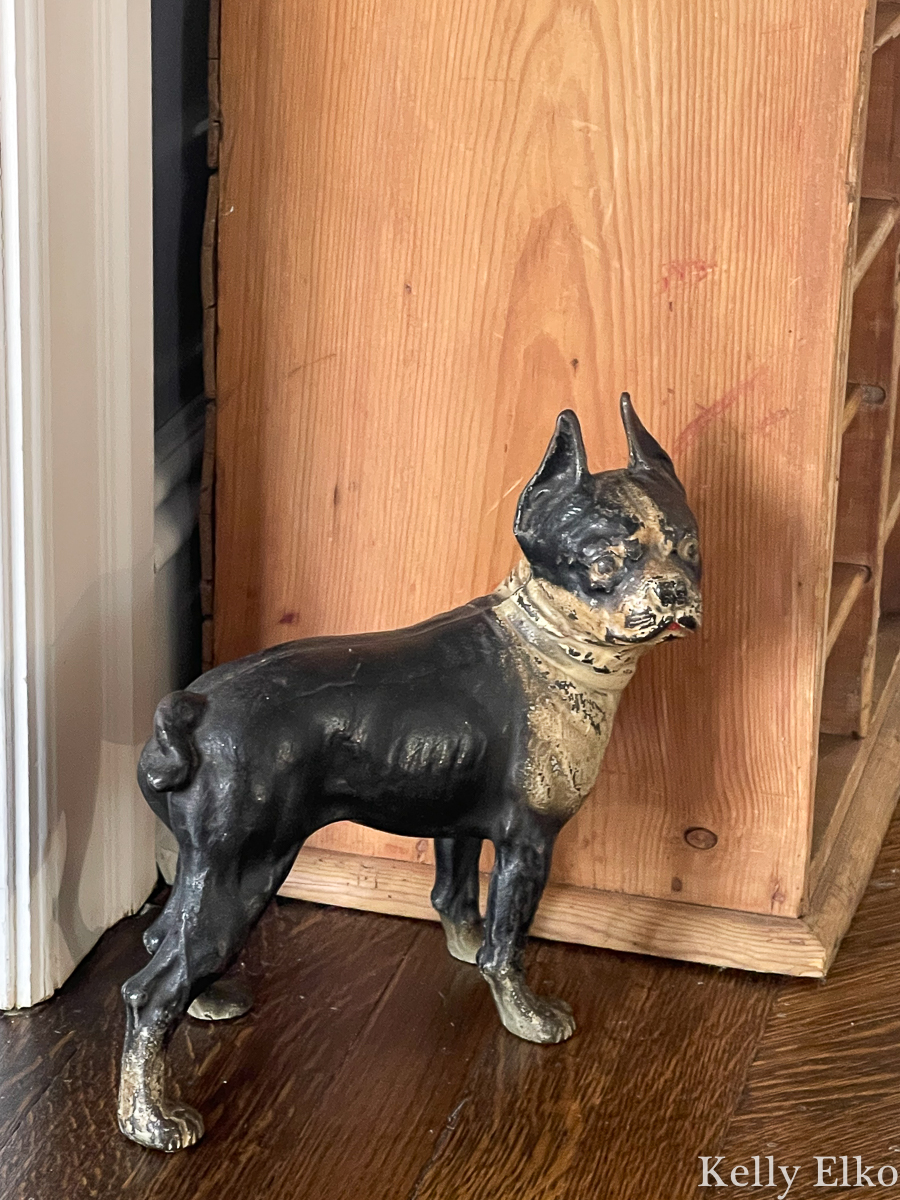 The vintage bird crewel is another epic thrift store score and the scale is perfect!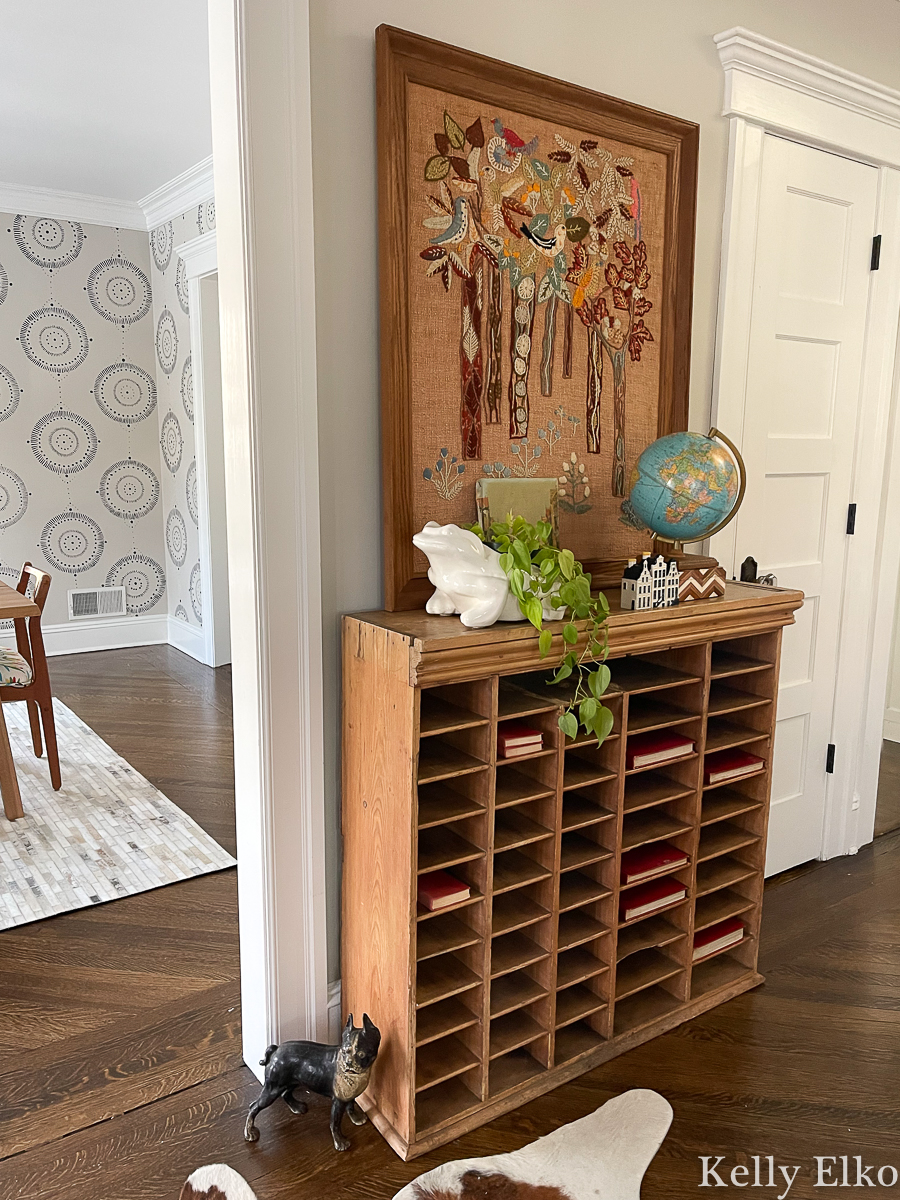 Every single thing in my foyer is either vintage except for the cowhide rug (found at a consignment store), the thrifted frog planter, the new little box under the globe and of course the plants.
All that's missing is some actual snail mail!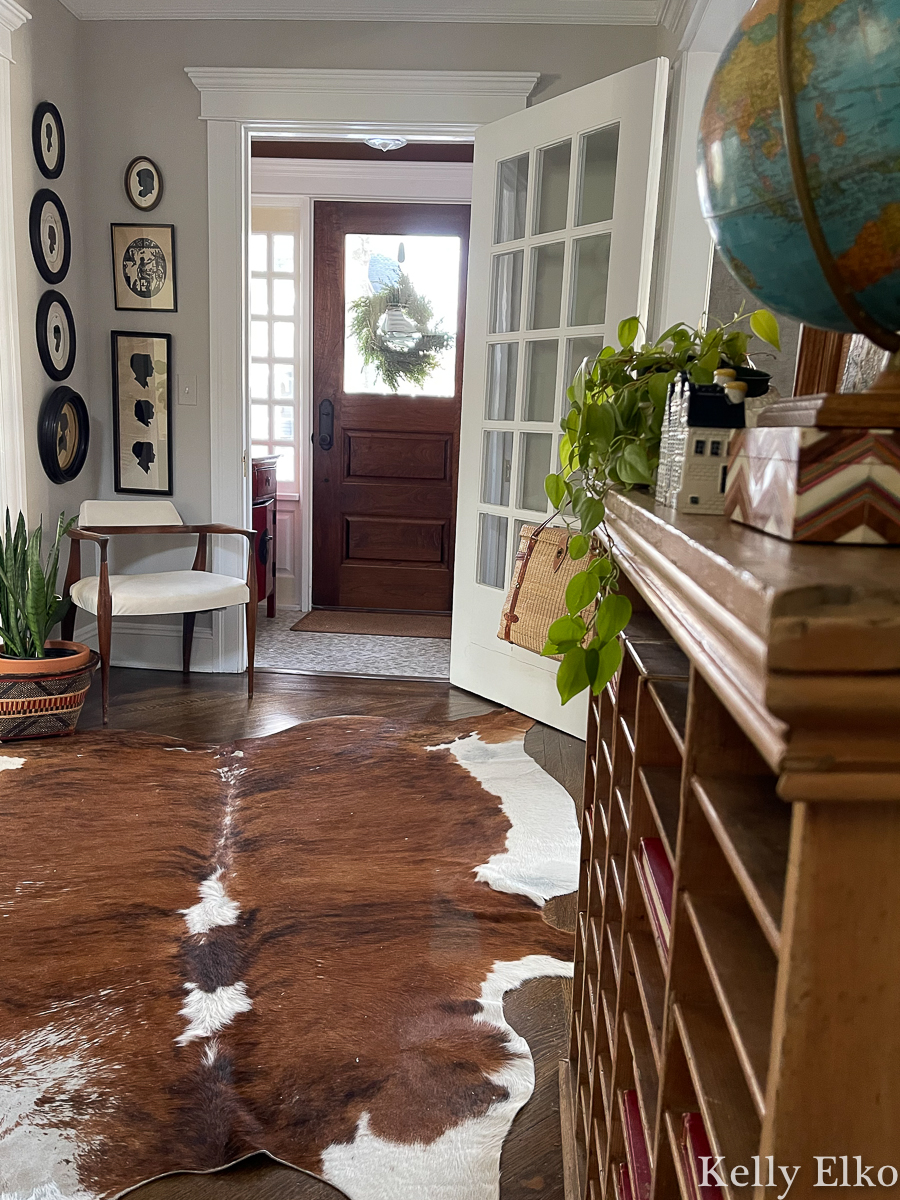 My 12 years of Catholic school ensured that I had perfect penmanship so I really should put pen to paper (and not just for grocery lists)! In fact, one of my favorite Christmas gifts of all time was a calligraphy set I got when I was a kid.
Which reminds me of a post I wrote years ago that resonated with so many people …
Oh, and how amazing is this huge mail sorter and I love the color of this one!
Want to see more of my 1913 house …