Remember the excitement of waiting for the mailman?
Looking out the window hoping he'd deliver an letter with your name neatly written on the envelope.
Birthdays were the best.
Far away relatives would tuck a crisp dollar bill inside the card that floated to the floor when I ripped open the envelope.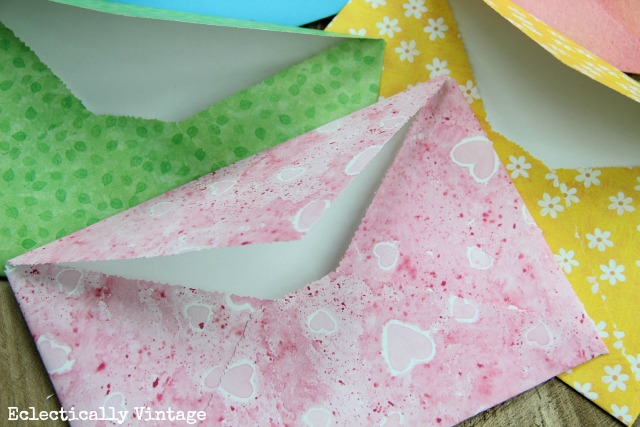 While the art of letter writing is almost extinct, I still love getting a good old fashioned hand written letter in the mail.
I'm starting a new tradition this year.
When the mood strikes and I've got lots to say, I'll sit down, put pen to paper, carefully fold the letters in half and place them into beautiful envelopes.  I'll prop the letters on my girls' pillows for them to find when they are alone in their rooms.  I know they'll rip open the envelopes with the same fervor that I did many years ago.  I hope their piles of letters grow and that they tie them up with discarded pieces of ribbon and place them into boxes tucked safely away.
One day, when they are old and gray, they can open the boxes and I hope my handwriting, while not as perfect as my grandmother's, will bring back a flood of memories and they'll smile and one of my girls will pick up the phone and call her sister and they'll laugh until they cry remembering how much their mother loved them.
DIY Envelopes with any Paper
1) Deconstruct an envelope by ungluing it until it lays flat (I used a flat spoon handle to help loosen the glue from the paper)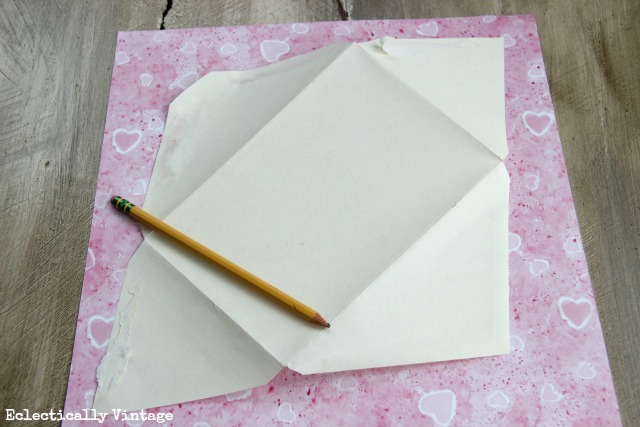 2) Find a beautiful piece of paper (scrapbook, map, newspaper, music sheet …) and trace the flattened envelope onto the paper
3) Cut out the traced shape (I used deckle edged scissors)
4) Lay the paper so the nice side faces down and fold in each side of the paper (use the original envelope as a guide of where to fold)
Tip:  Use a piece of cardboard or a thick piece of card stock to help make a crisp fold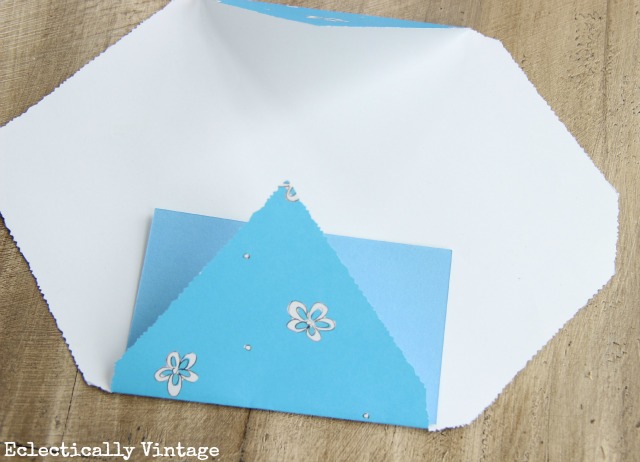 5) Fold the two side flaps in and run a glue stick along the bottom edge of each side fold
6) Fold up the bottom flap and press onto the glued sides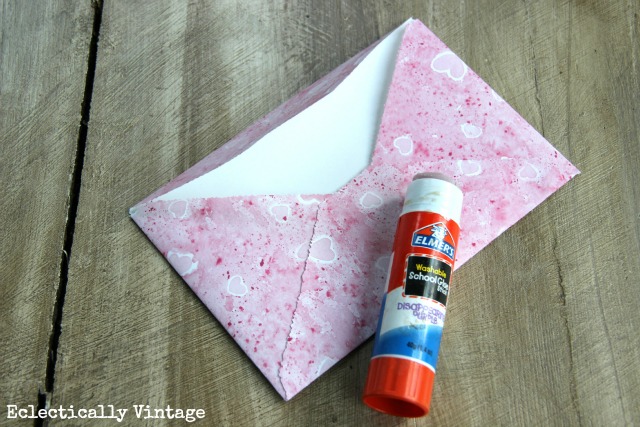 7) Tuck a hand written letter inside the envelope and give it or mail to someone you love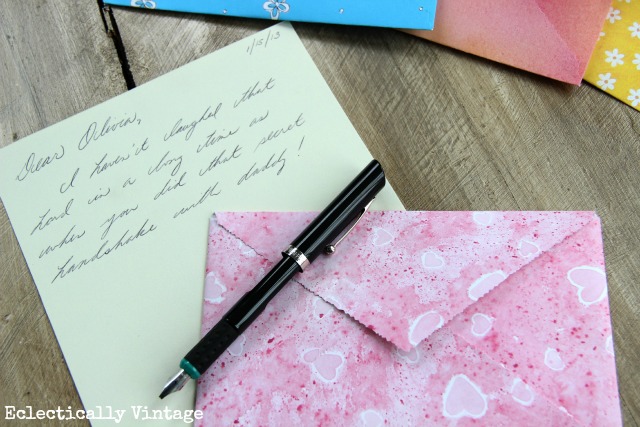 A love note to my daughter.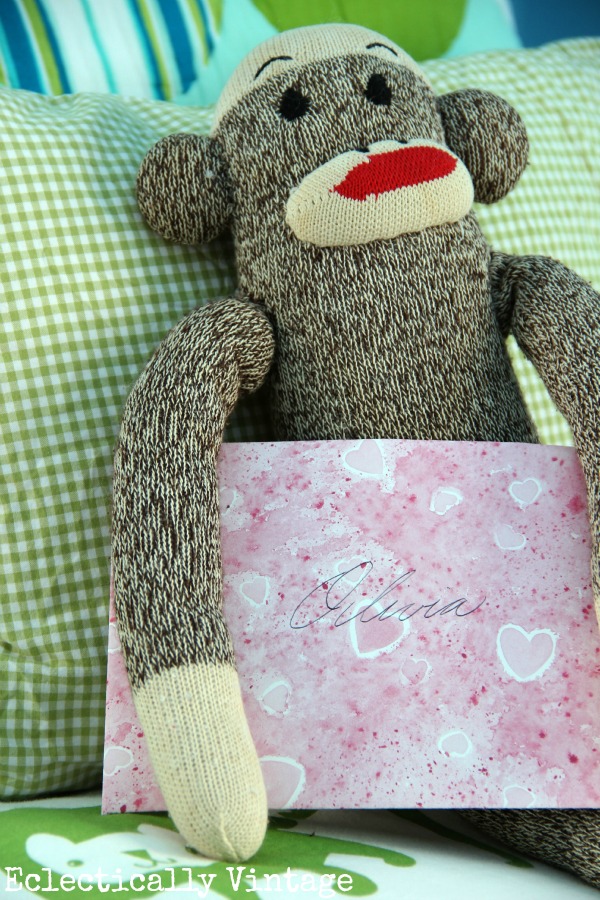 My girls were beaming from ear to ear when they found the letters.
And I didn't even have to tuck a dollar bill inside!
Here's to keeping the art of letter writing alive and making wonderful memories.