20 + Off the Wall Plate Walls
If you haven't noticed, I love plate walls!
Here's mine in my dining room – some old, some new, a big old metal tray and one lonely black plate to give it a twist.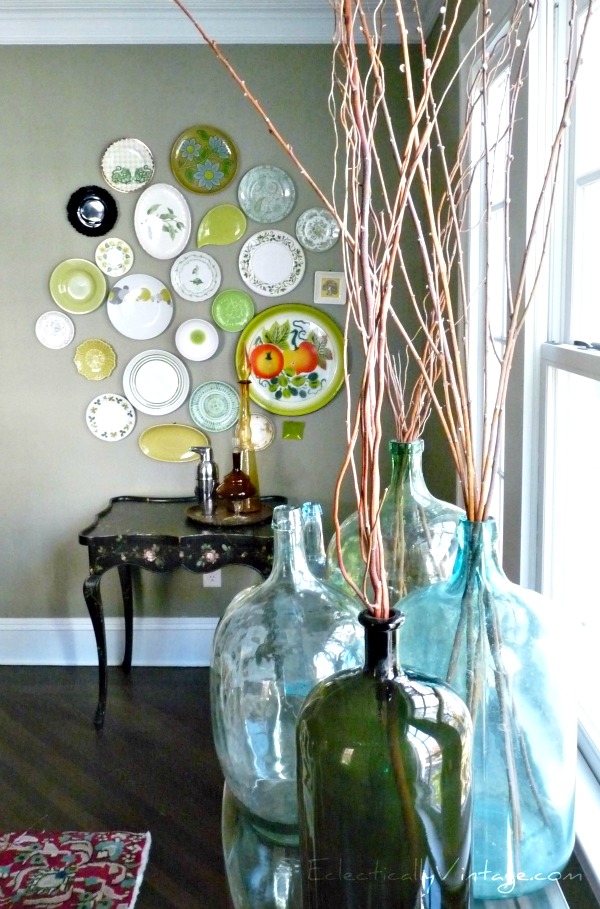 Notice the plate hangers?
Exactly – you can't see them!
I use these invisible plate hangers and love them!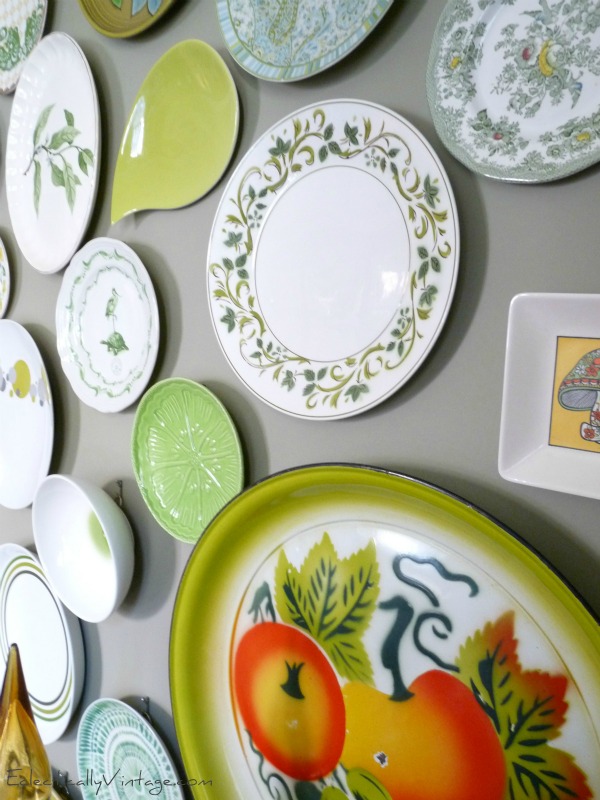 If I had more wall space, or a vacation home in Hawaii, perhaps I would have room for all of these walls.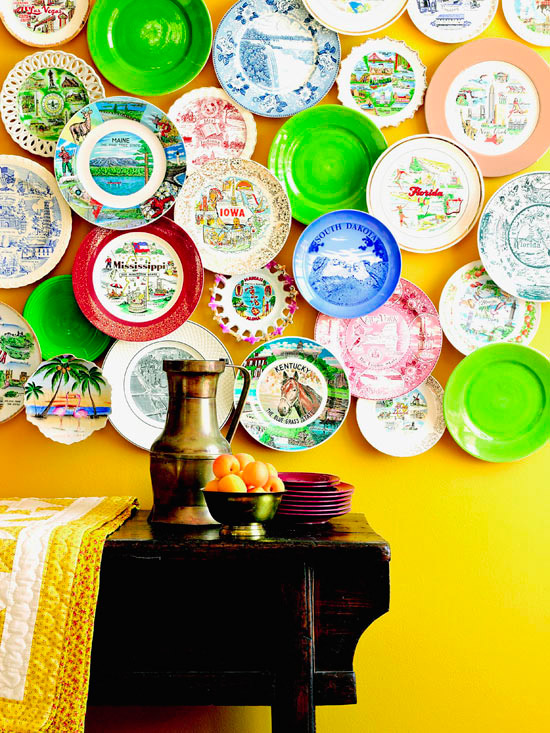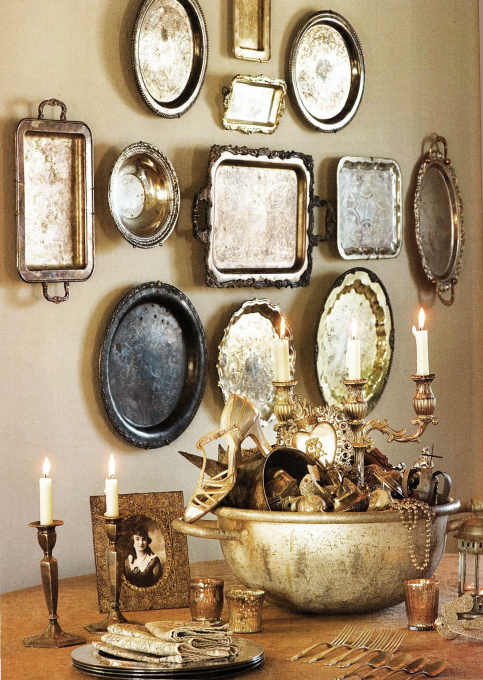 Or how about just a Silver Lid Plate Wall from Jennifer Rizzo?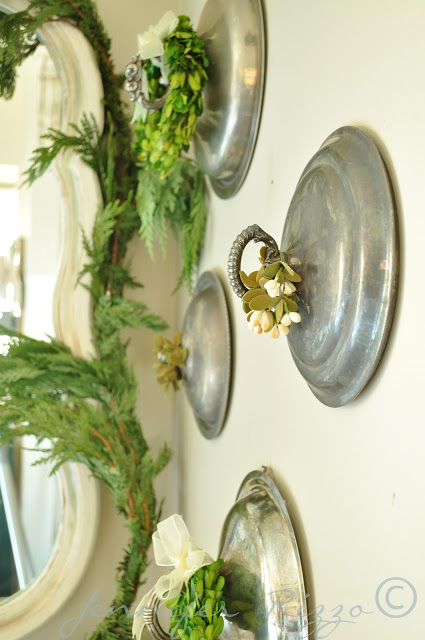 Wrap Around the Wall Plate Wall from View Along the Way
Twine Wrapped White Plate Wall from Adventures in Decorating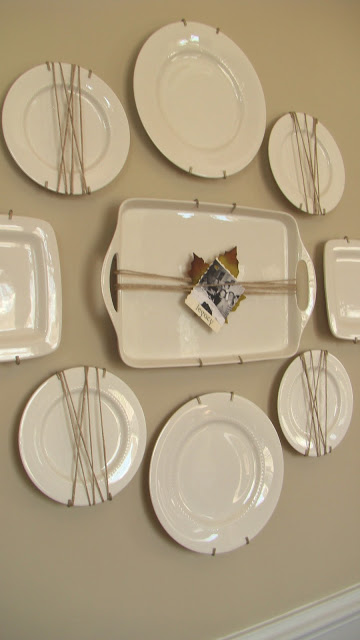 Colorful Plate Wall from At Home on the Bay (see her full house tour here)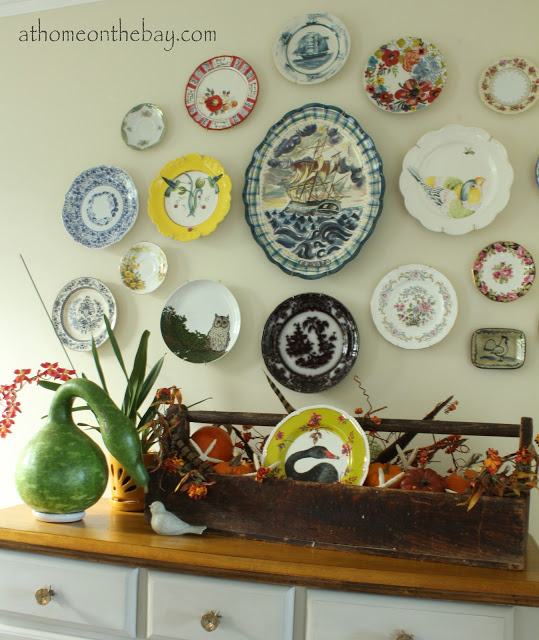 Check out Eclectically Vintage on Pinterest to follow all my pins – including my plate wall board.
Make sure to check out my favorite way to make an invisible plate hanger?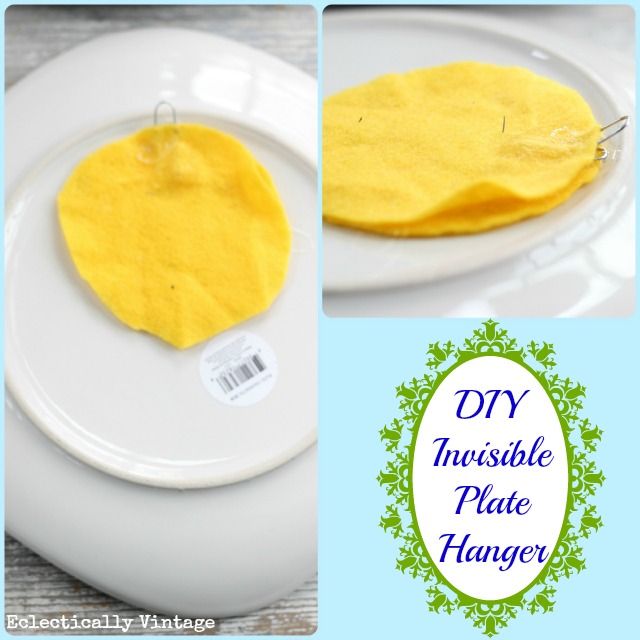 Here's to getting those plates out of cabinets and off the tables and onto a wall!