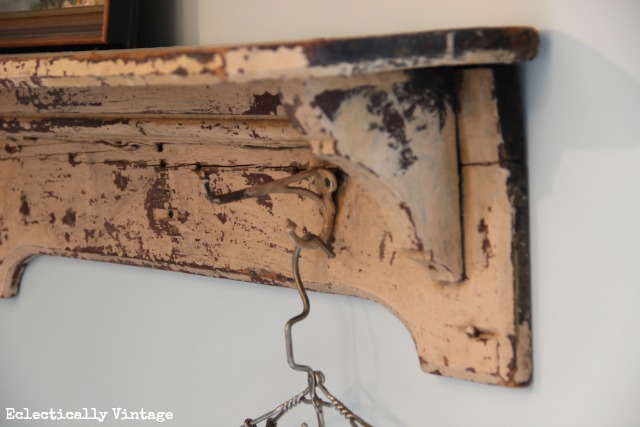 Abandoned and neglected, it called to me …
Kelly, I need a loving home and you need a shelf.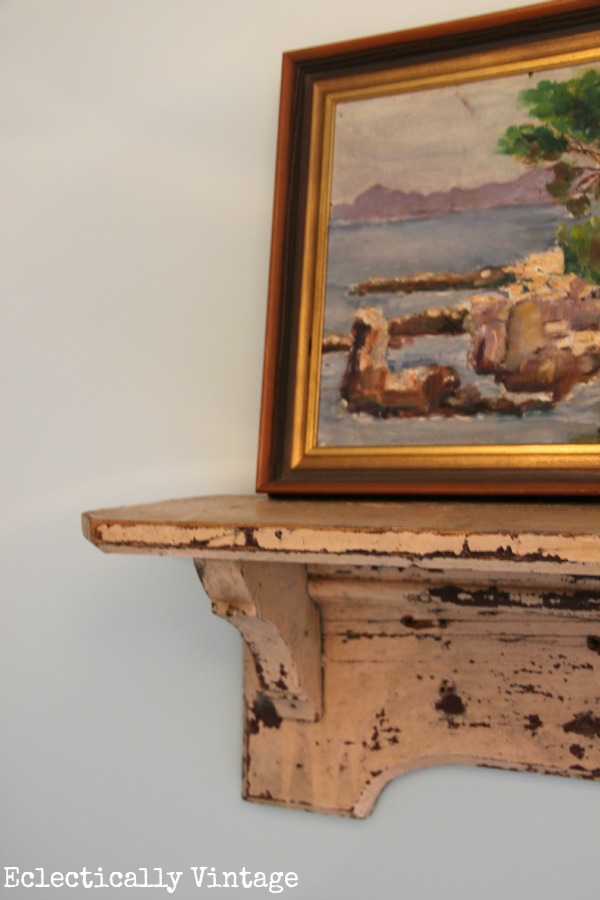 "Let's face it girl", she said, "that empty wall in your bathroom just isn't cutting it".
"Actually, you need me way more than I need you", she taunted.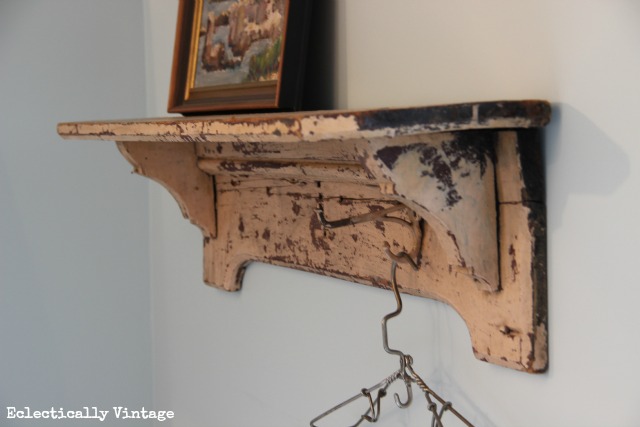 Now I know you're probably wondering why I would take home a shelf with attitude.
I needed someone to hold my robe of course.
The shelf has demanded that I add more totchakas, baubles, finds and stuff on top.
Stay tuned to see her in her full glory  and once I pick up the stray socks and sweep up the dust bunnies, I'll show you my bathroom too.
In the meantime, check out the rest of my house tour or
see all my Thrift Shop Finds here.