I'm a big believer in slow decorating but this is ridiculous! After almost 12 years of living in my house, I've finally found something to hang on the sad and lonely blank wall in my foyer! It definitely pays to have a friend who is an antiques dealer and when she found this old sign in a house in our town, she scooped it up and sold it to me (even though some woman wanted it for her summer house in the Hamptons)! The best part is that the sign is originally from my town and I'm very excited to be able to keep it where it belongs!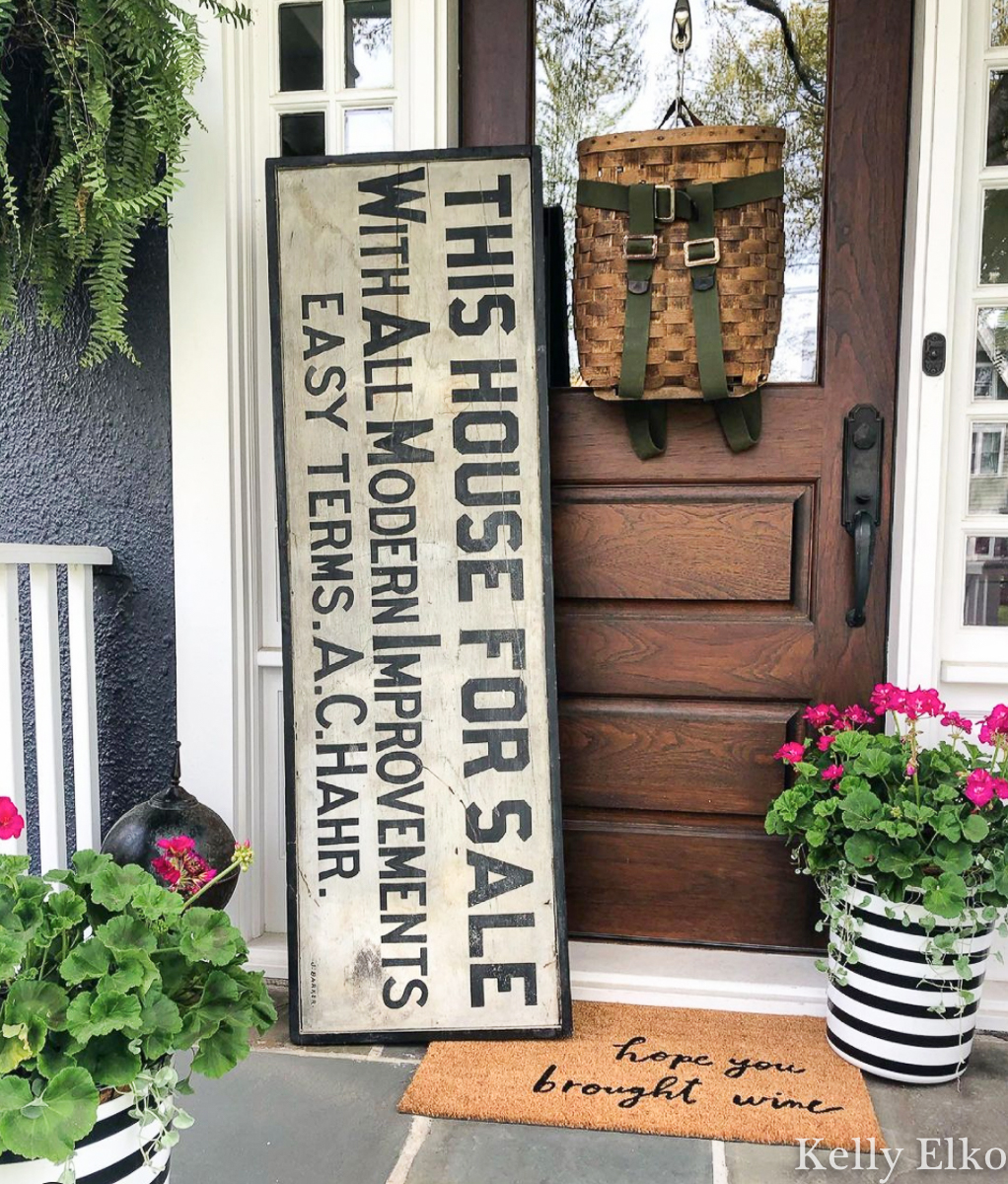 As you can see, this sign is HUGE! I wasn't sure exactly where I was going to hang it but I knew I needed it so when my friend delivered it, she came inside and I showed her where I wanted to hang it (over the tv in my sunroom) and she immediately poo-poo'ed that idea and told me it needed to go on that sad and lonely foyer wall. So here it hangs.
this post contains affiliate links which means if you make a purchase, I may earn a small commission at no extra cost to you

It's rough, chippy and nowhere near perfect but that's what I love about it! It's even signed by the sign maker who seemed very proud of his painting skills.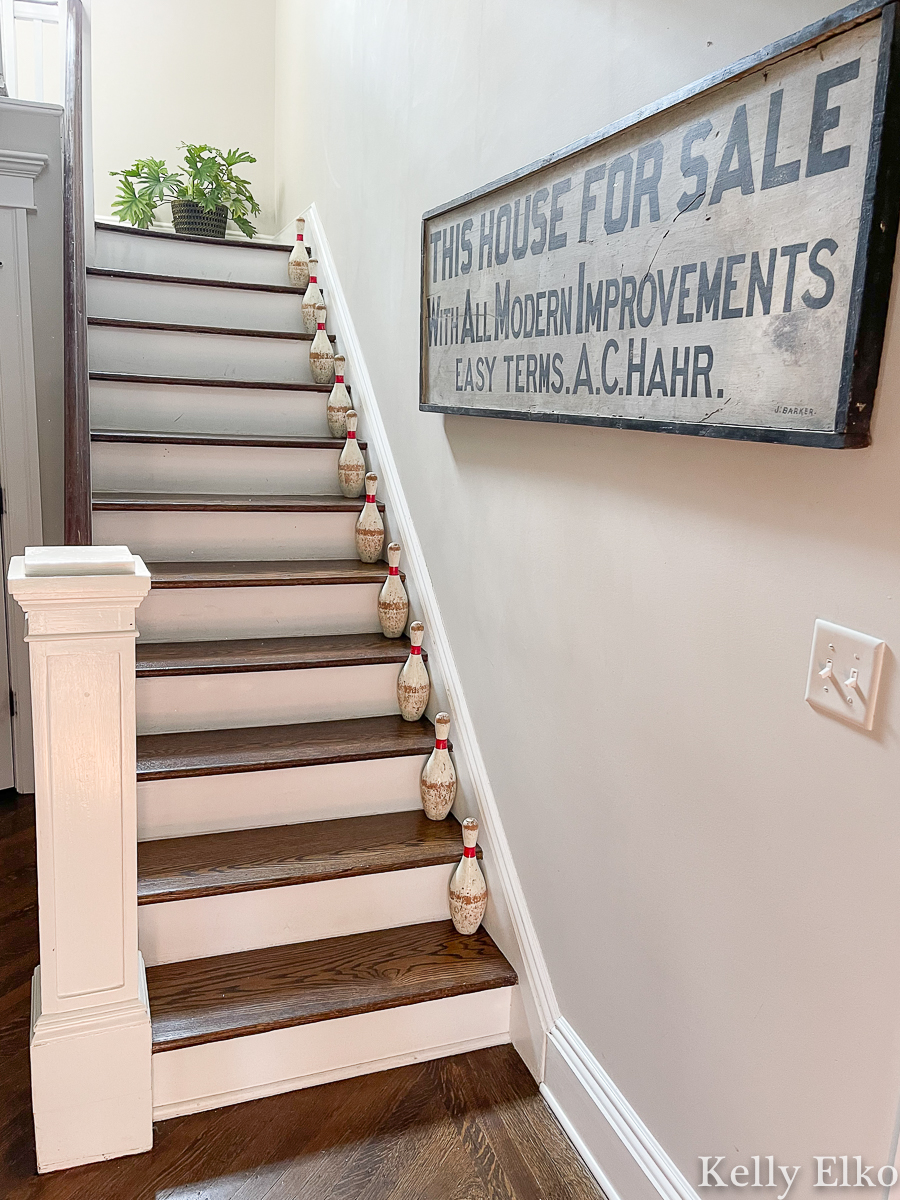 I've come to the conclusion that I have major issues! What does it mean that I have a thing for things with writing on them? I'll have to see if Freud wrote anything about dreaming about signs.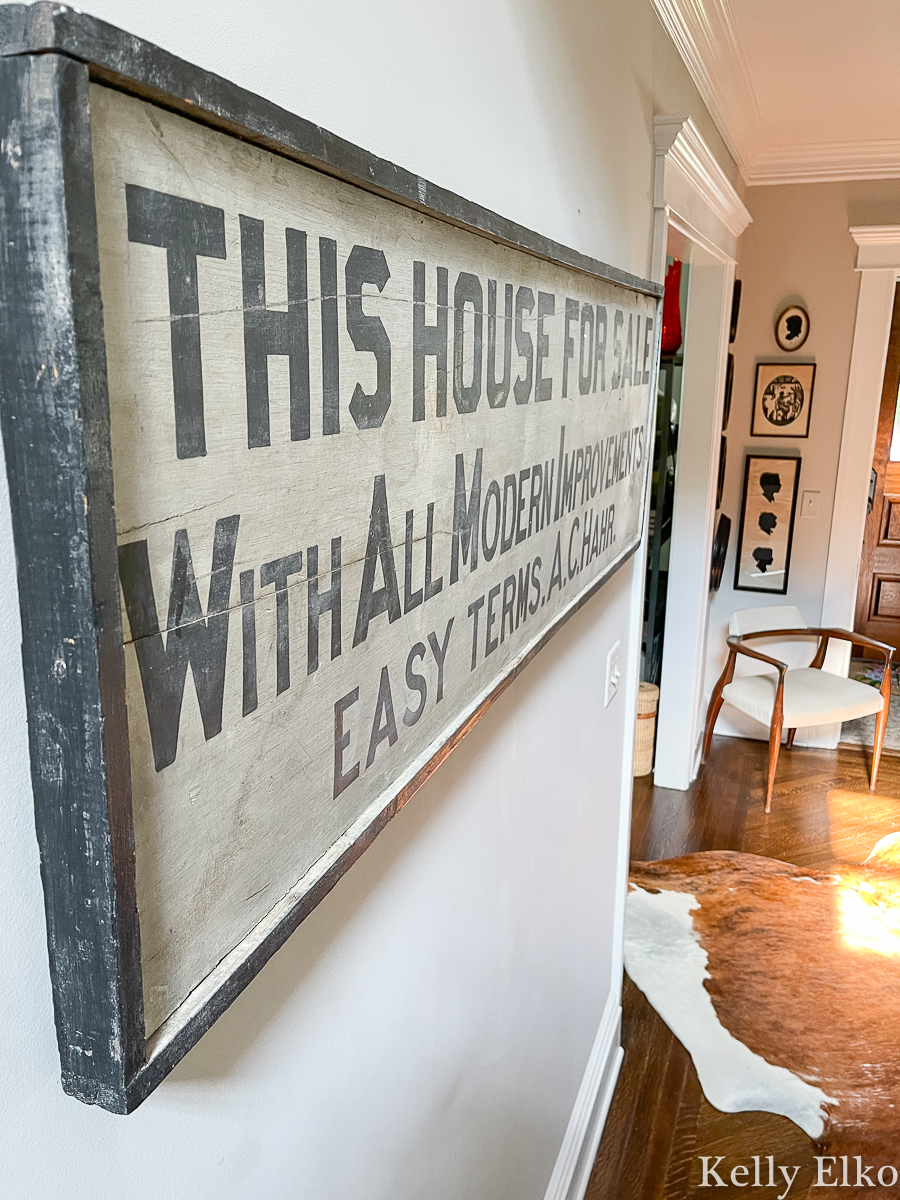 I love how the black and white sign complements my giant feather shadowbox and woven bench as well as my antique silhouettes gallery wall.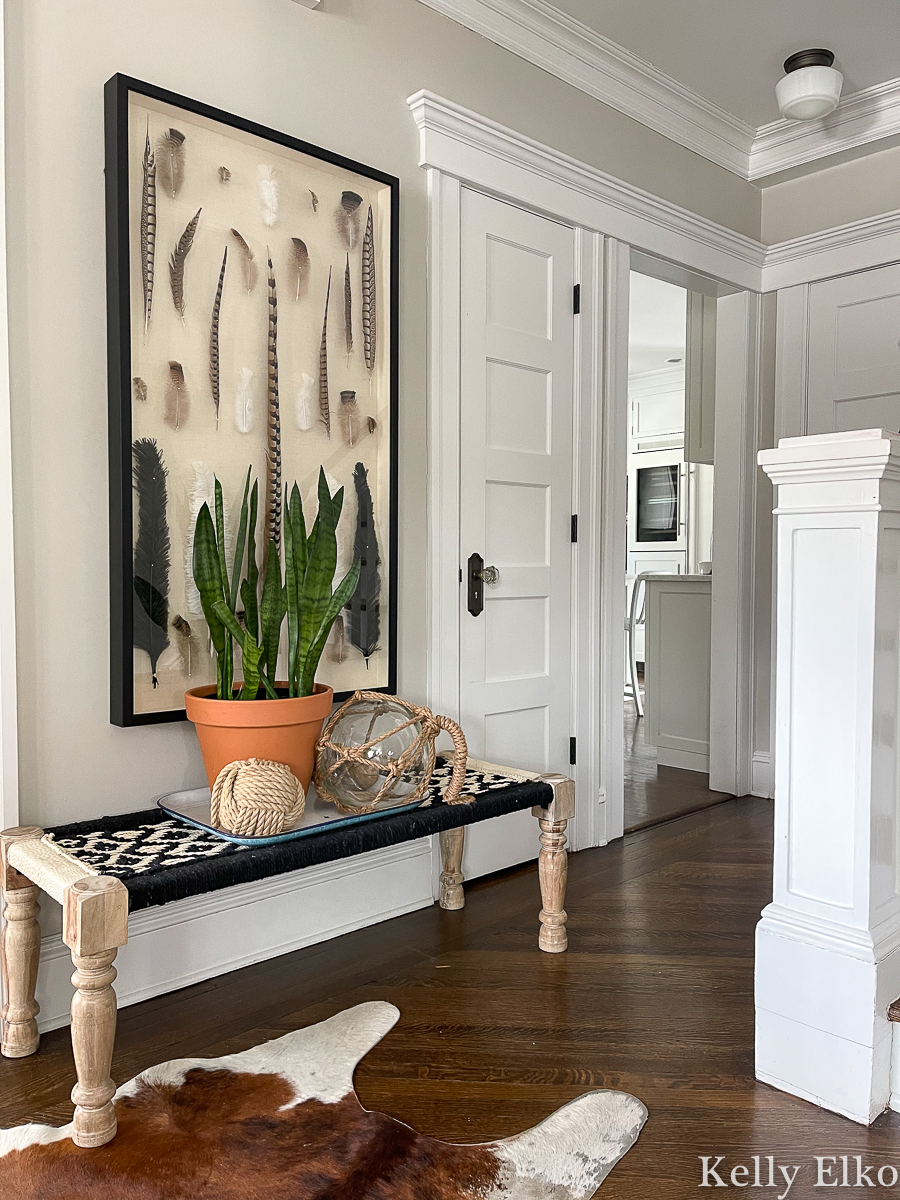 A much needed little pop of color comes from a set of antique bowling pins that line my stairs like little soldiers.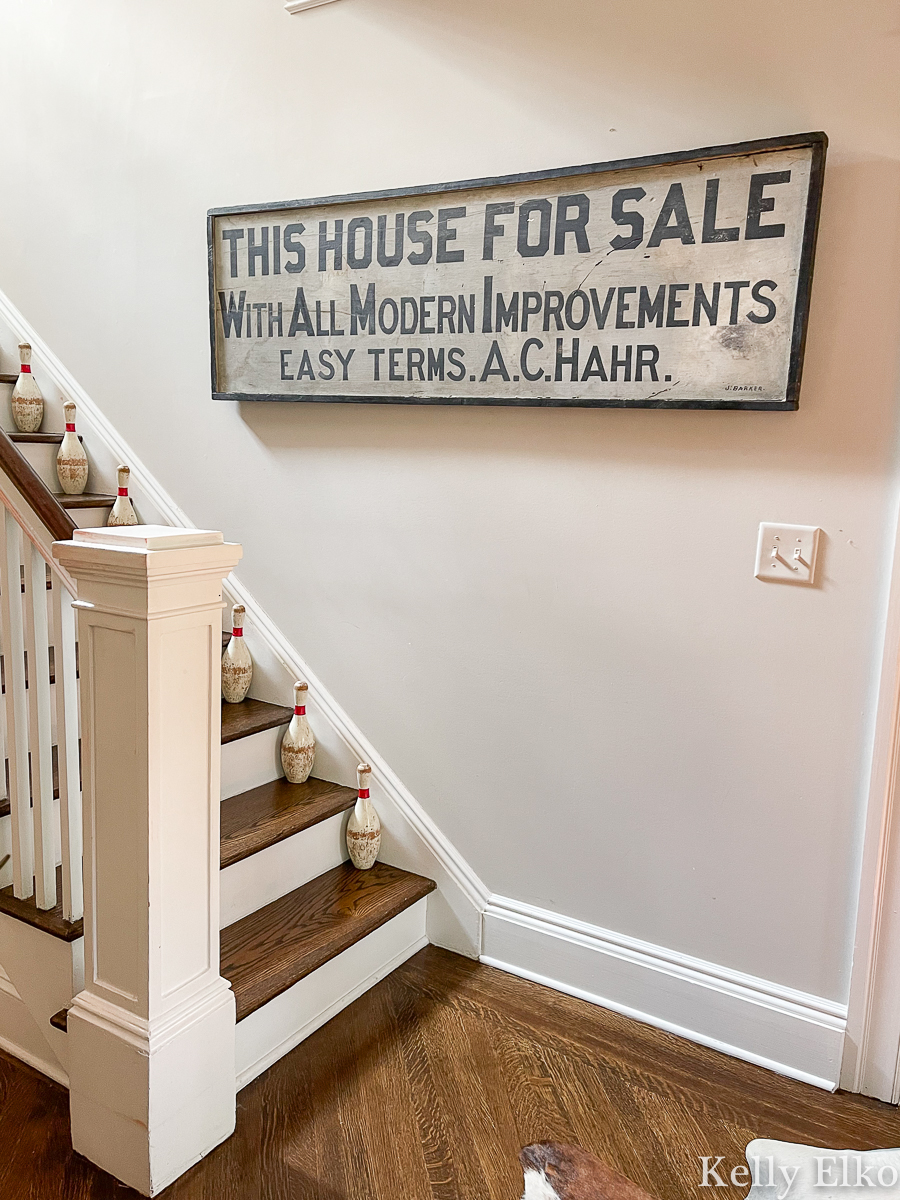 Do you have a thing for signs too? Please tell me I'm not alone!