My Eclectic Spring Home Tour
Today is my birthday and since there is still snow on the ground here in NJ, I decided to give myself a birthday gift with a little spring makeover to brighten my spirits. Can you believe spring is officially only two weeks away? I had so much fun using what I have in new ways because we don't have to spend a fortune or take seasonal decorating so literally. Today's tour mixes my love of vintage, color, texture and whimsy so come on inside my eclectic spring home tour.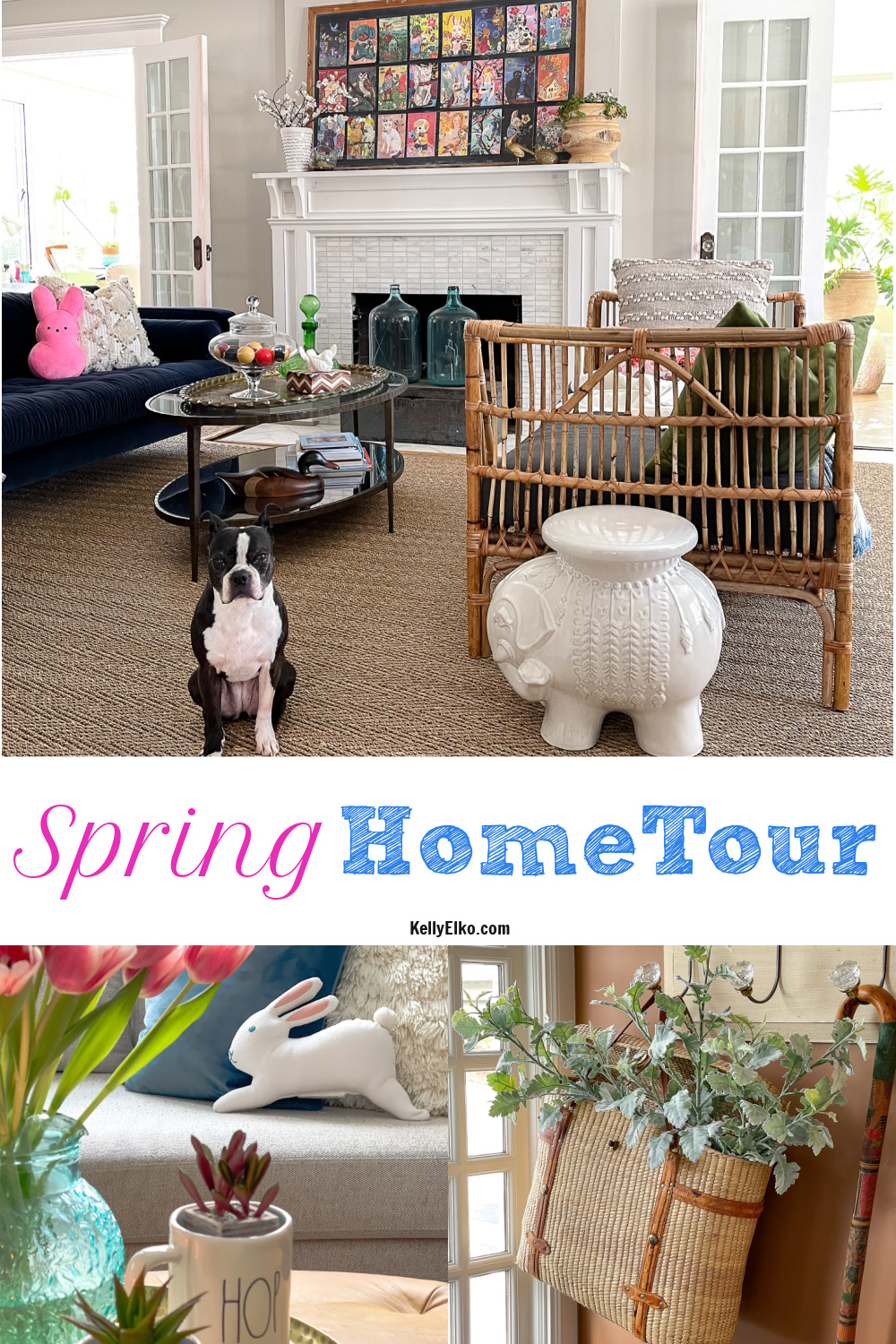 This post contains affiliate links which means if you make a purchase, I may earn a small commission at no extra cost to you.
See something you love? I'm sharing sources at the end of this post!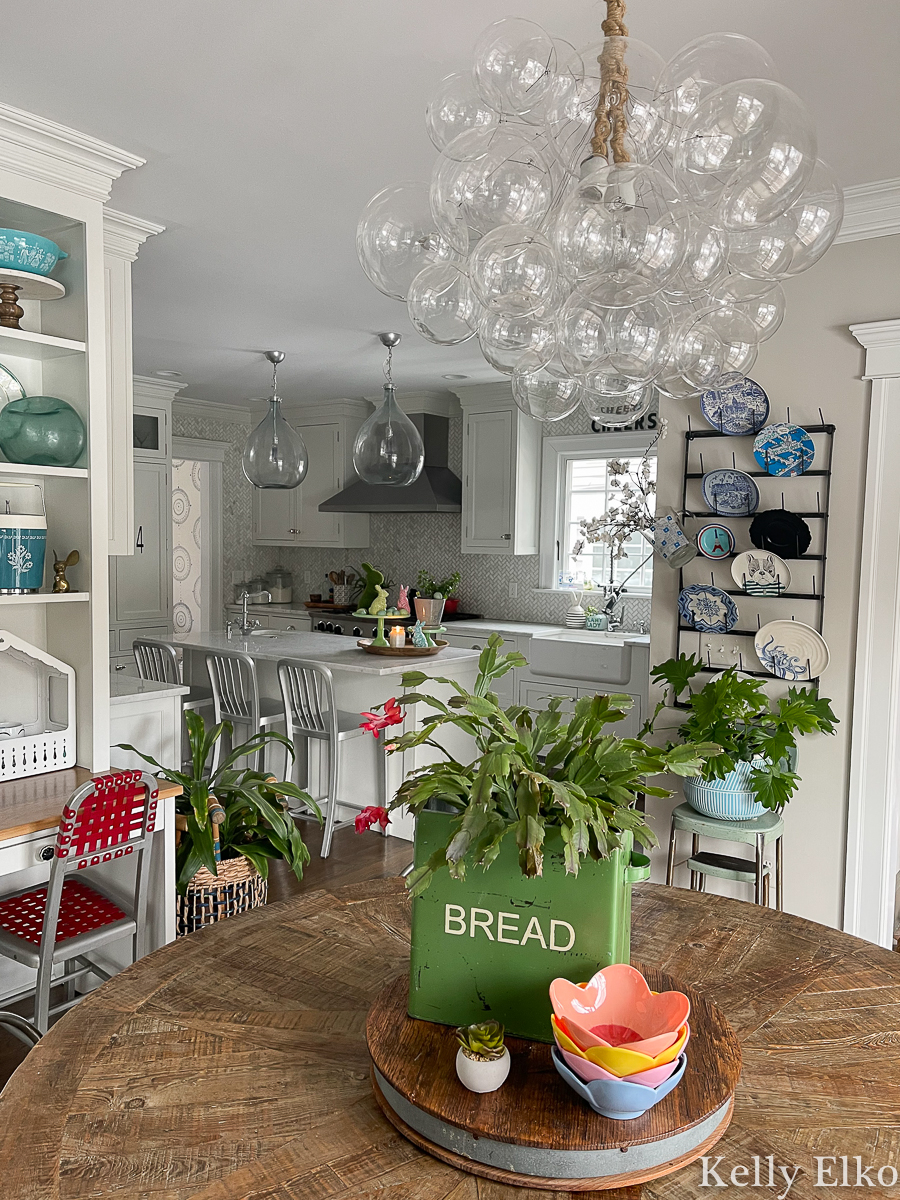 When we renovated our 1903 house 10 years ago, I made sure to have plenty of display space and I have fun changing out the look of these cubbies. I have a thing for lighting and this glass bubble chandelier is so light and airy and is a real statement maker above my kitchen table.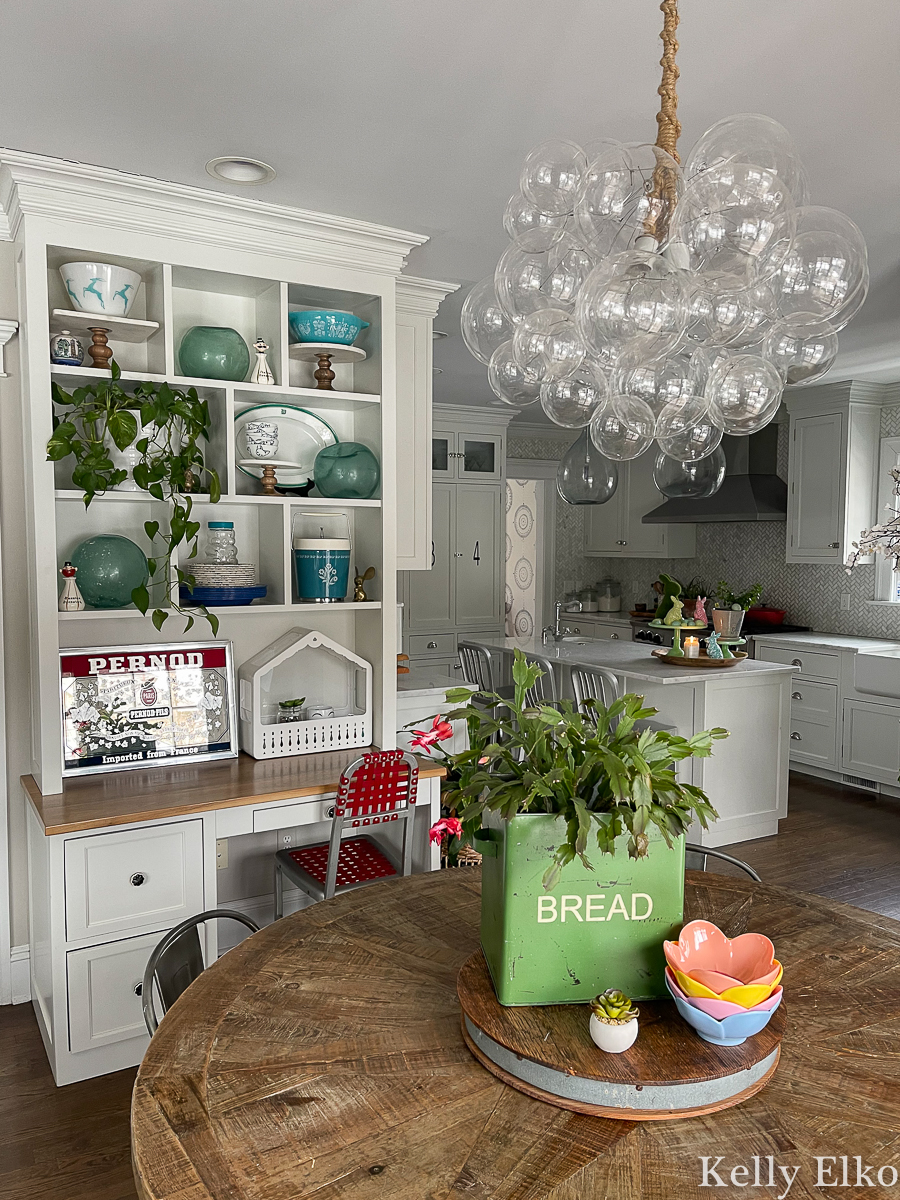 $2! That is the price of one of these fantastic melamine flower bowls that look like they cost 10 times as much. They are perfect for a spring table but I also love them as candy dishes or catch-alls.
I am also very happy to see my Thanksgiving cactus flowering. It's a myth that it only flowers once a year!

Sometimes, it's as simple as raiding your kitchen cabinets. I love stacking plates and bowls and using cake stands to vary the height of things. A trio of vintage glass fishing buoys was my starting point and led me to stick with a color palette of blues and greens (but don't be afraid to throw in another color like the red from my old advertising mirror).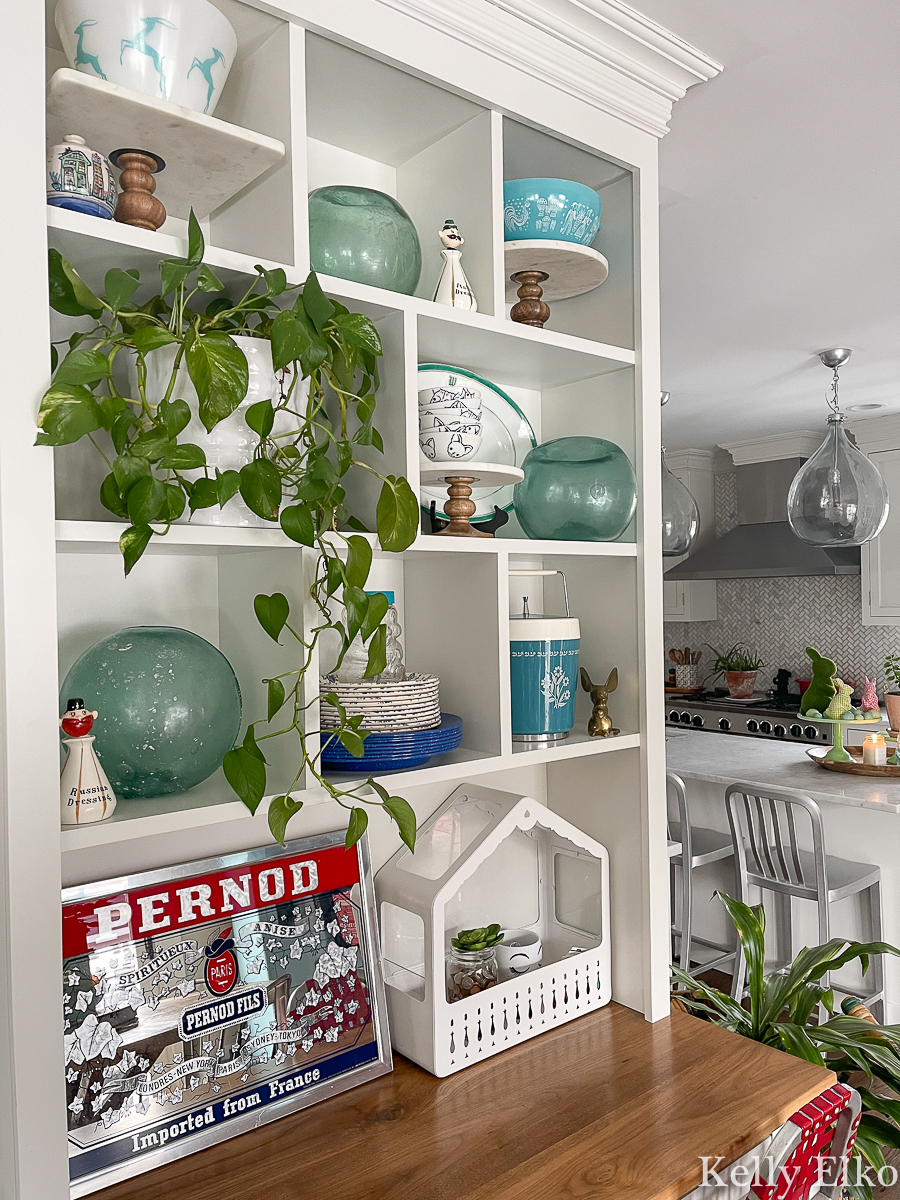 I love this huge metal mug rack because it lets me get creative without having to put lots of holes in my wall. I've used this versatile rack to display plates, mugs, mason jars filled with tulips, wreaths, art and more. For spring, I mixed old and new plates and a vintage pitcher filled with faux stems.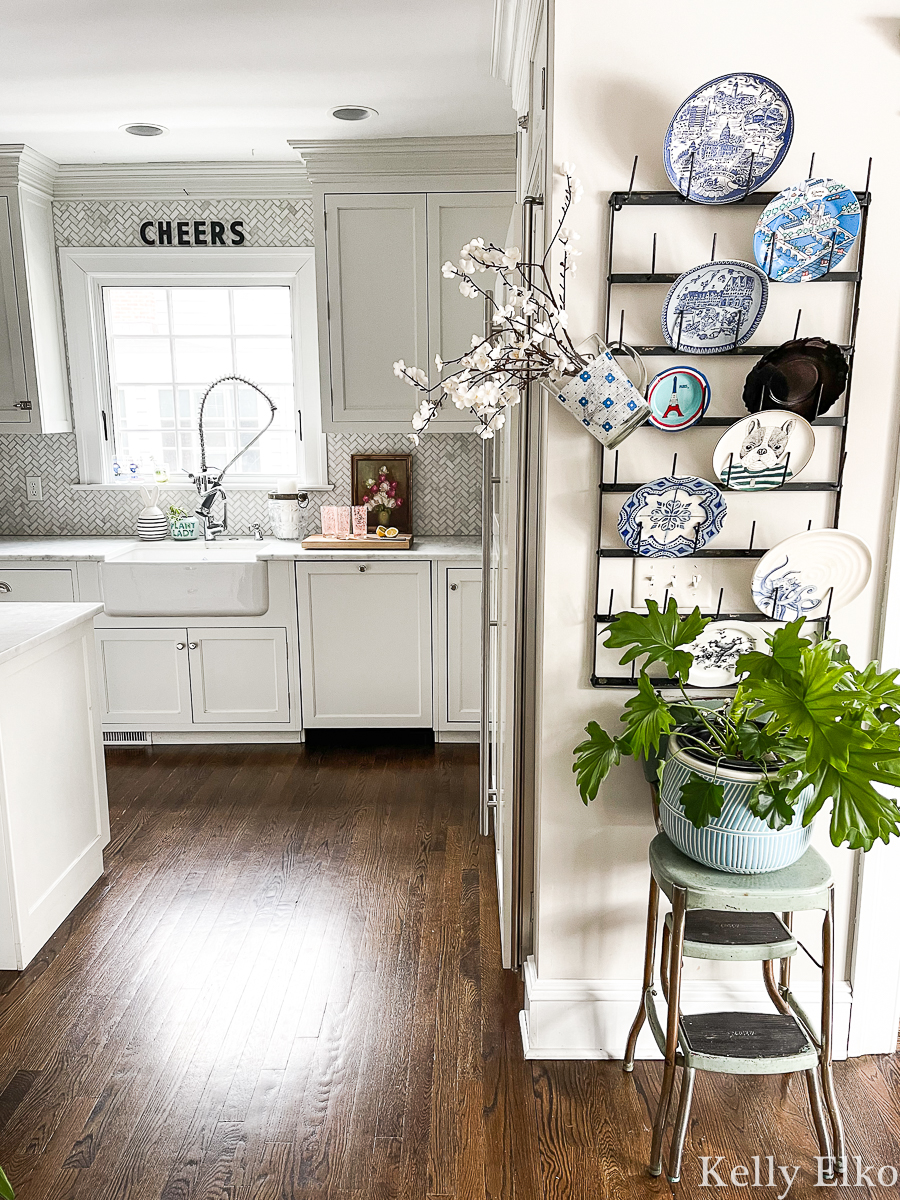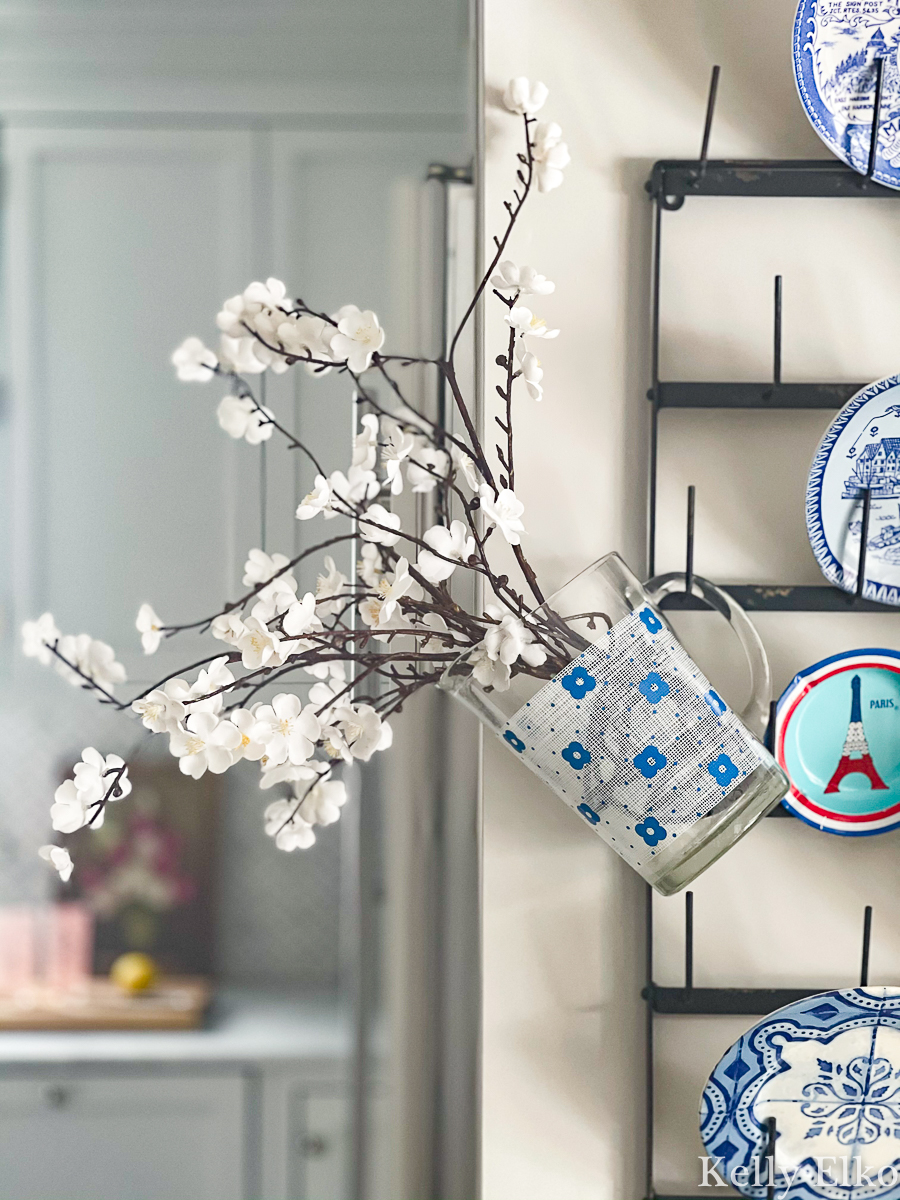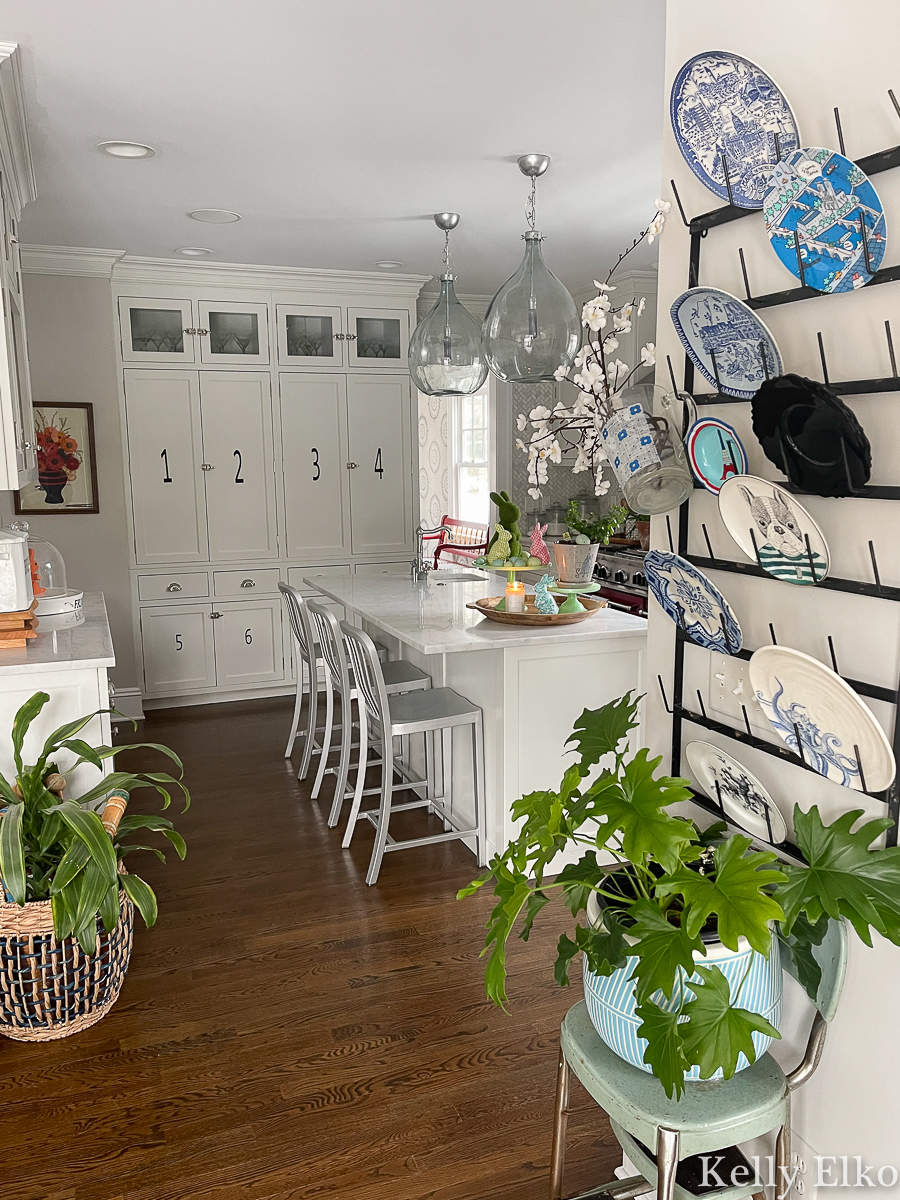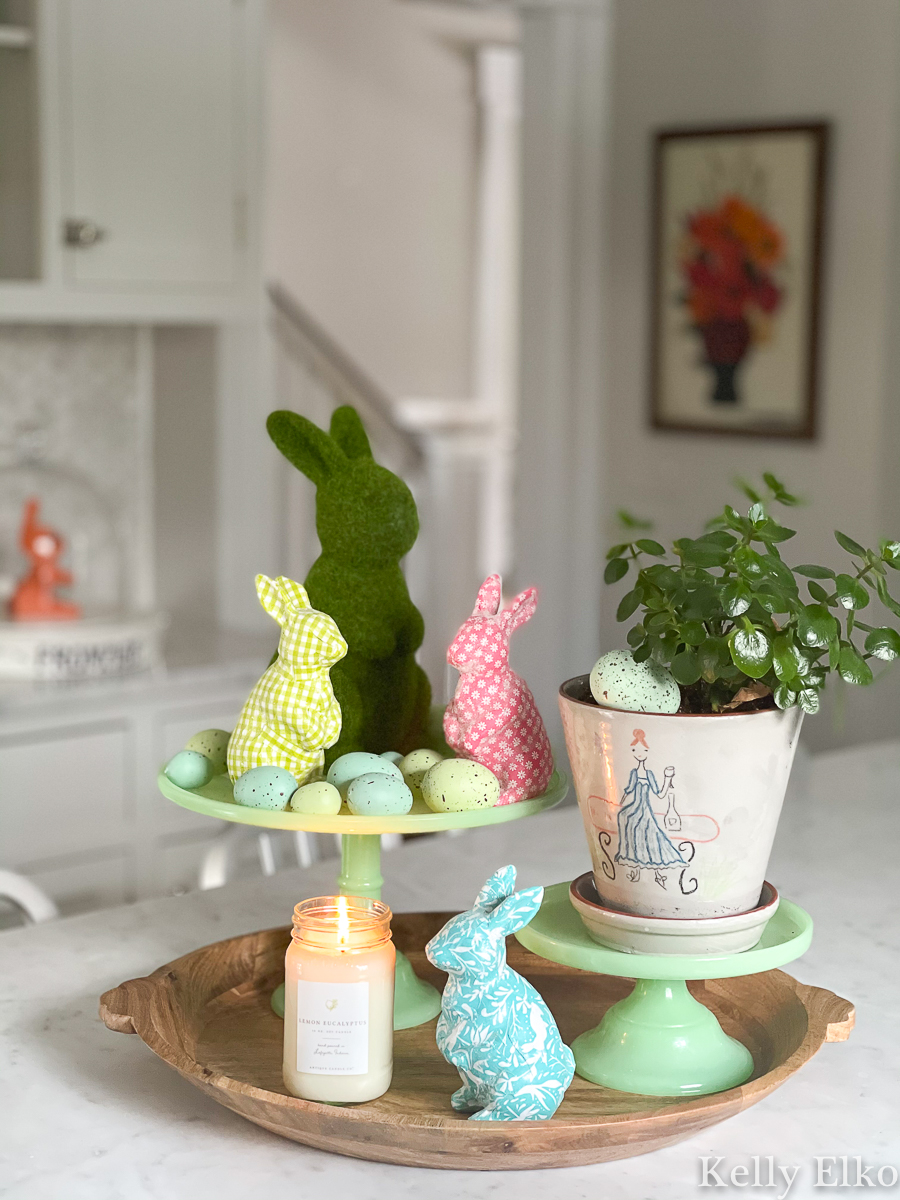 Another collection that's been multiplying faster than bunnies … my vintage cocktail shakers.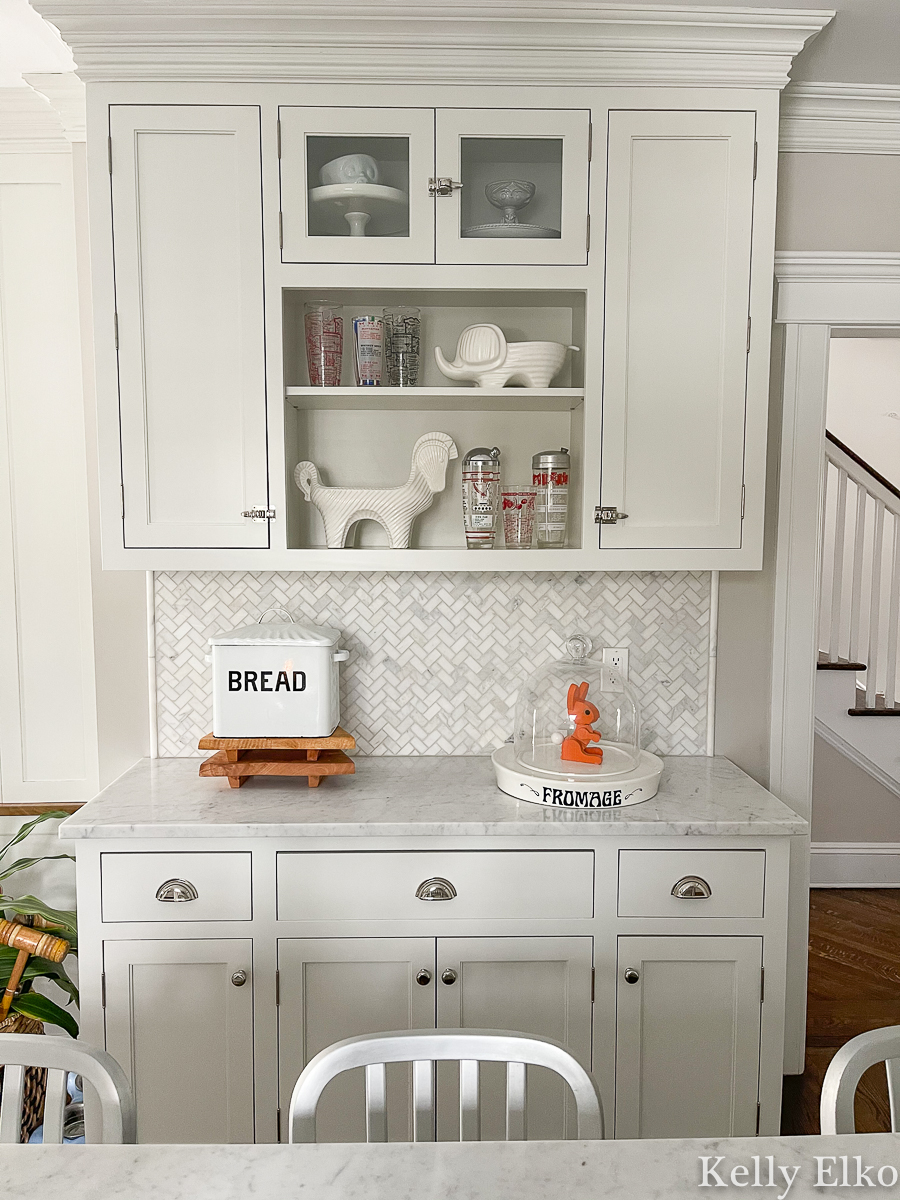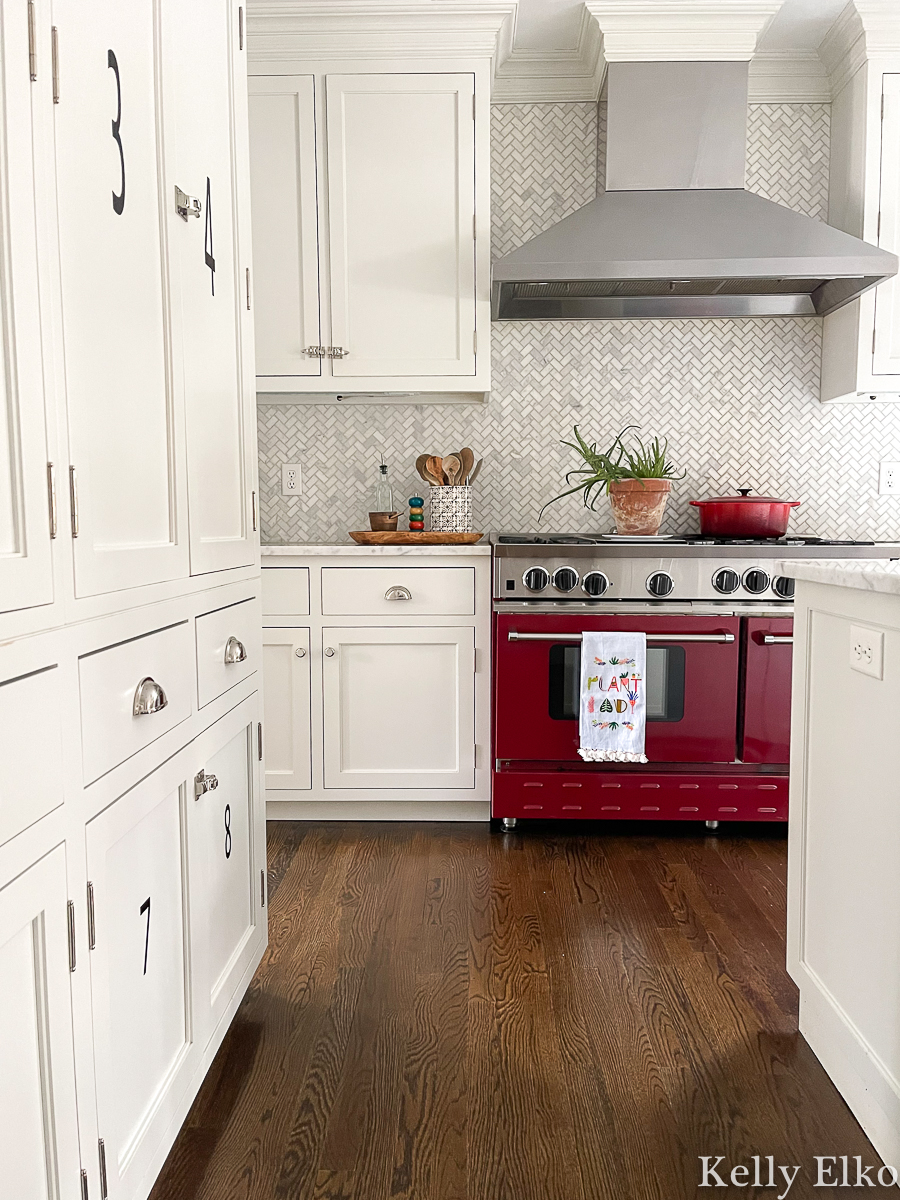 If you add just one thing to your house this spring, make it a plant! They add so much life and color to a room.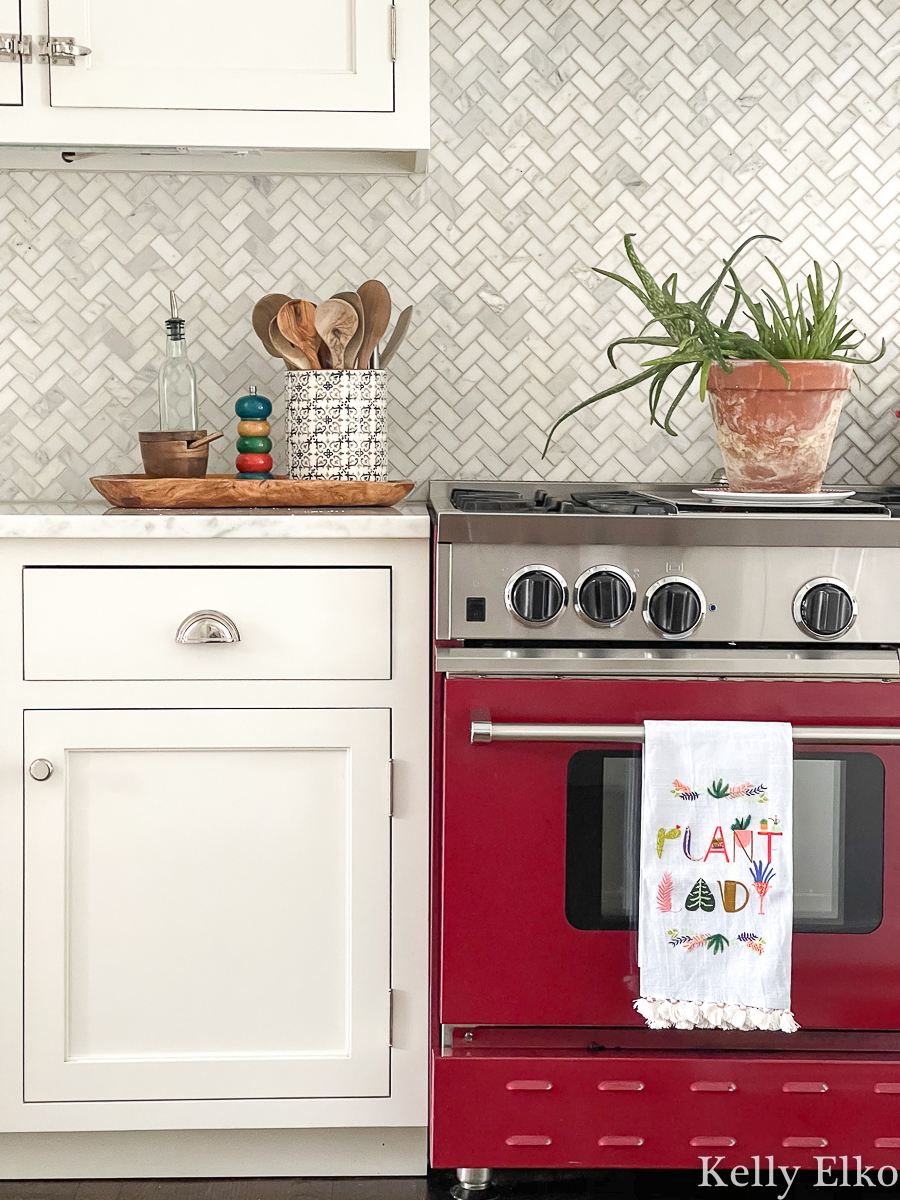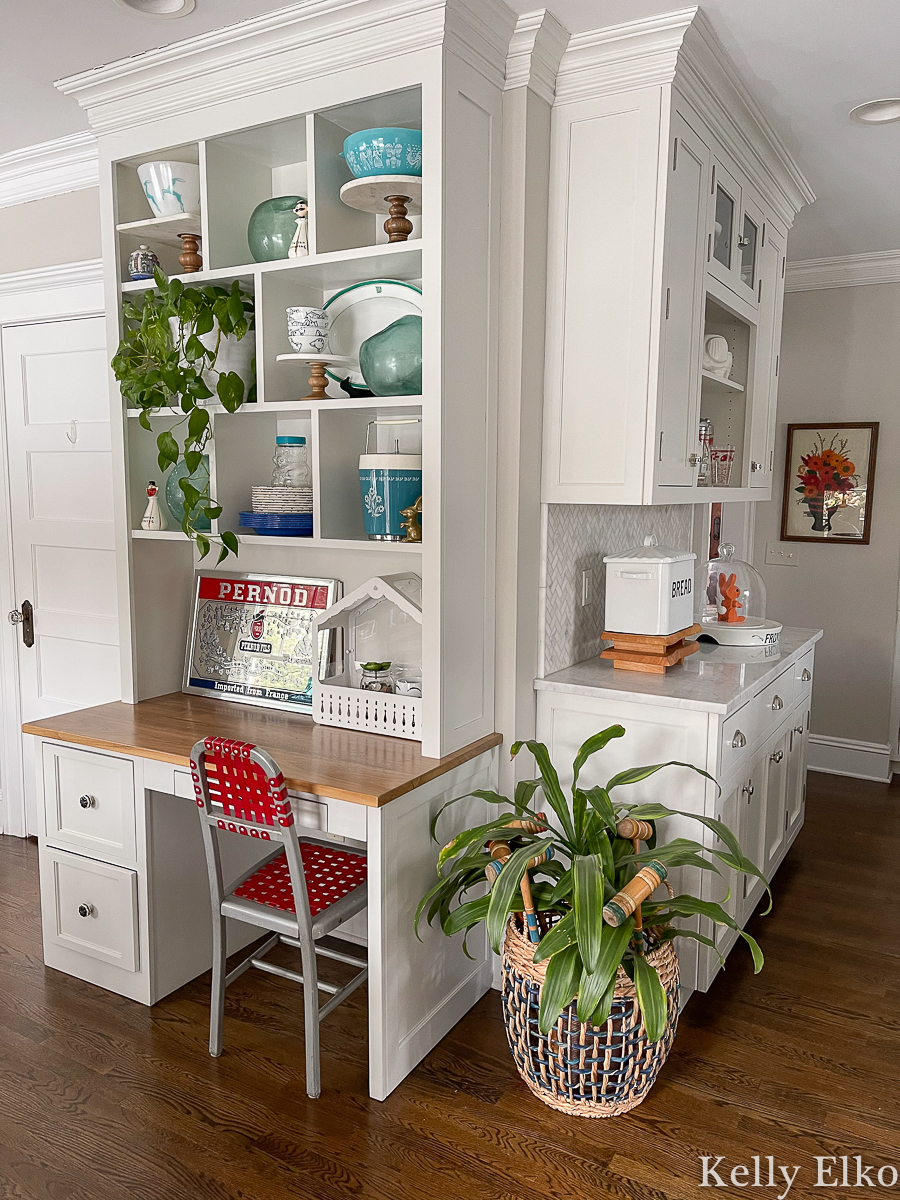 Sushi reluctantly awoke from her nap to show you around the living room.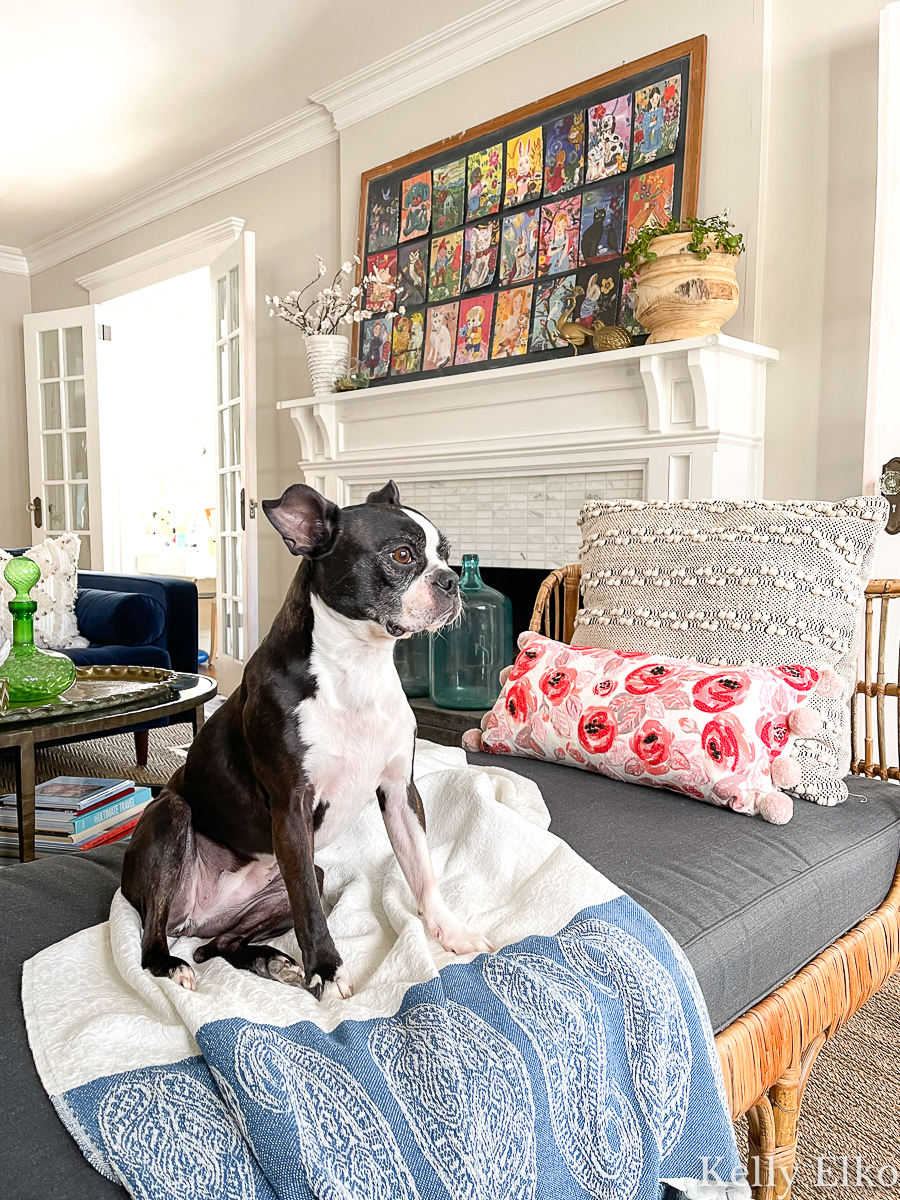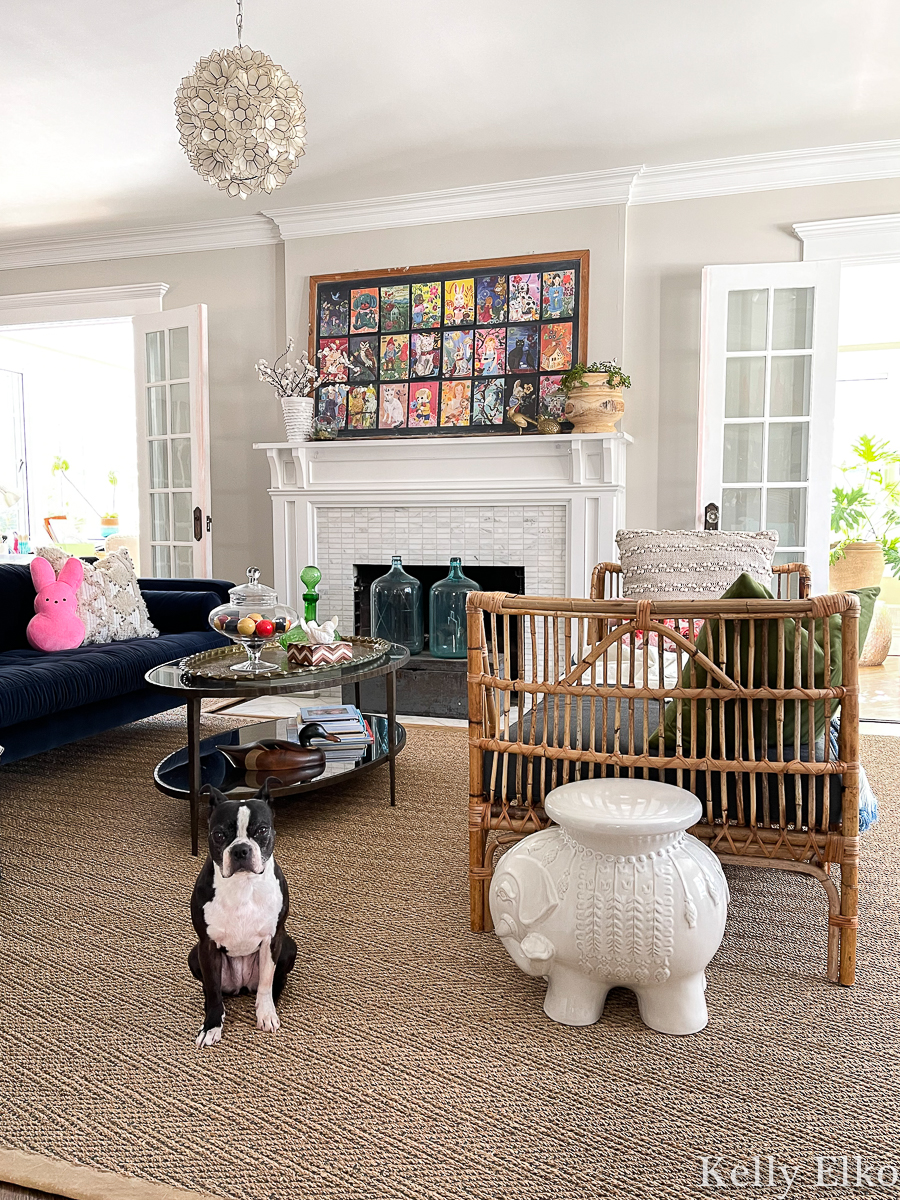 I hate Peeps candy but love this little Peep pillow!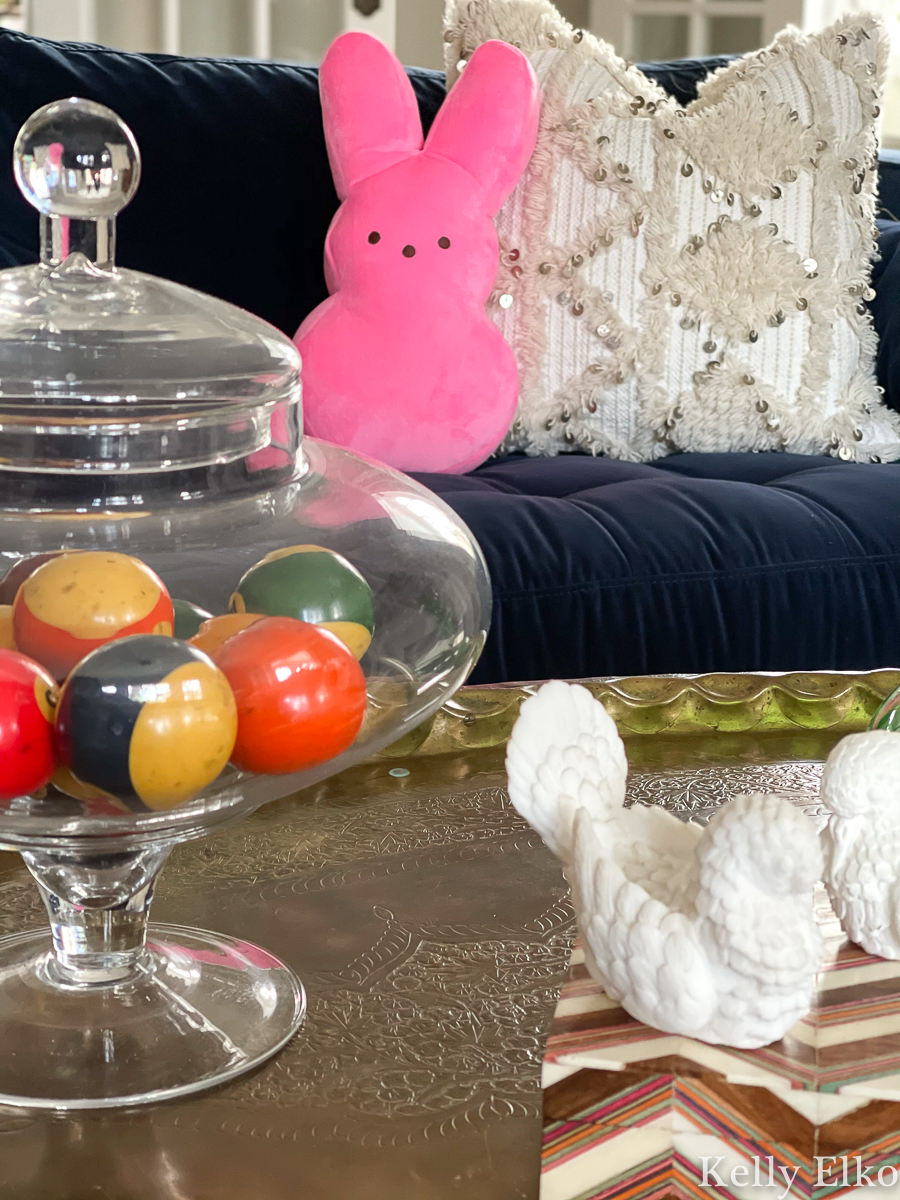 I shared my large scale art collage a few weeks ago and love the whimsy it adds to my mantel. The best part, it only cost $12 to make!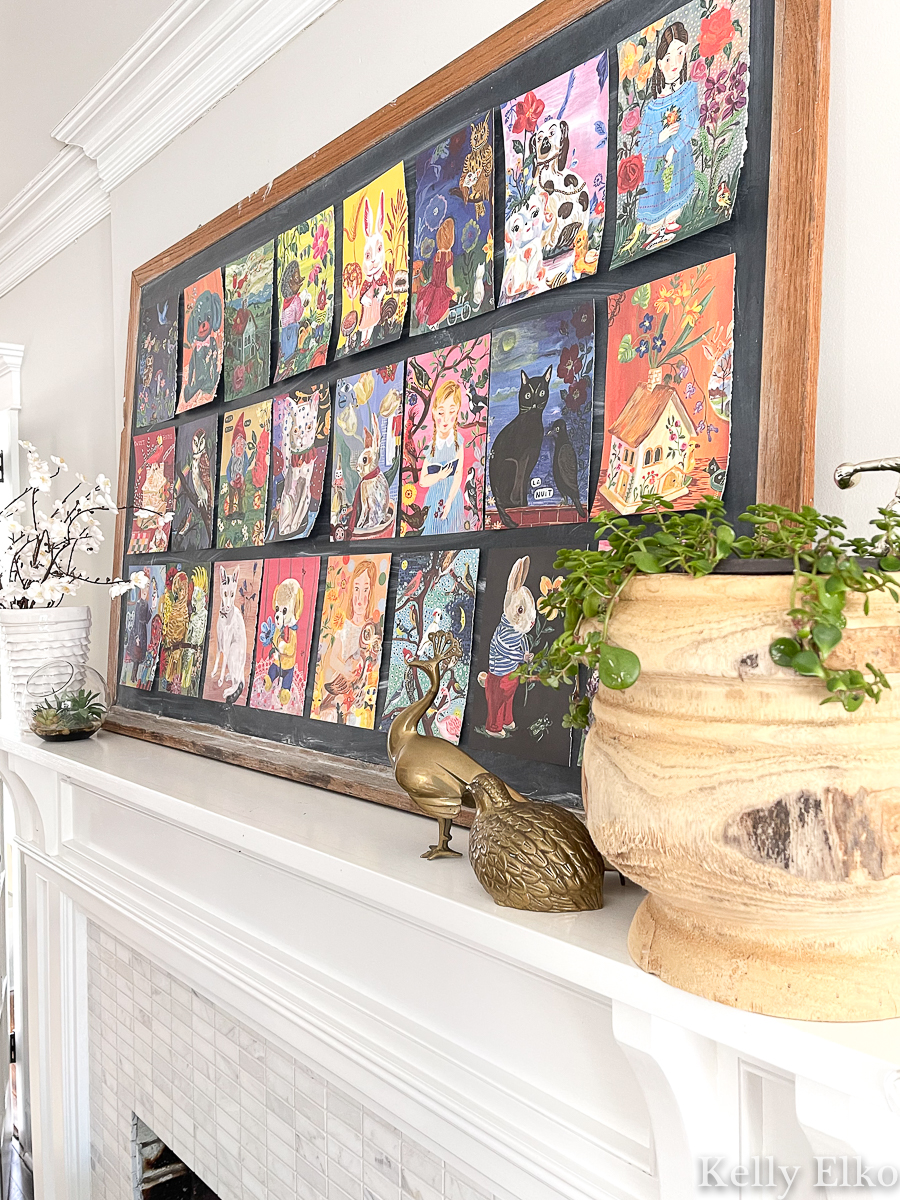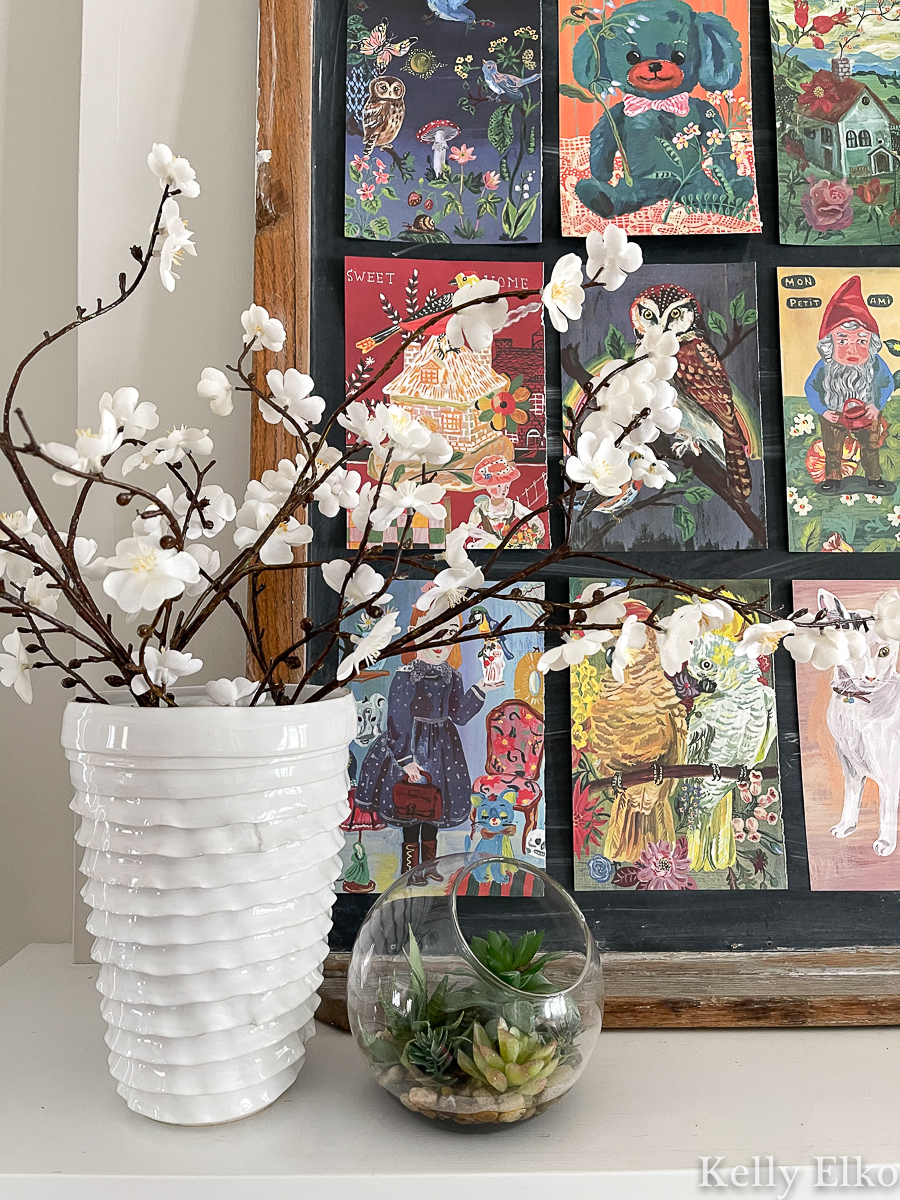 My old wallpaper pasting table displays my vintage demijohn (old wine jugs) collection and placing them by the window lets the sun shine through.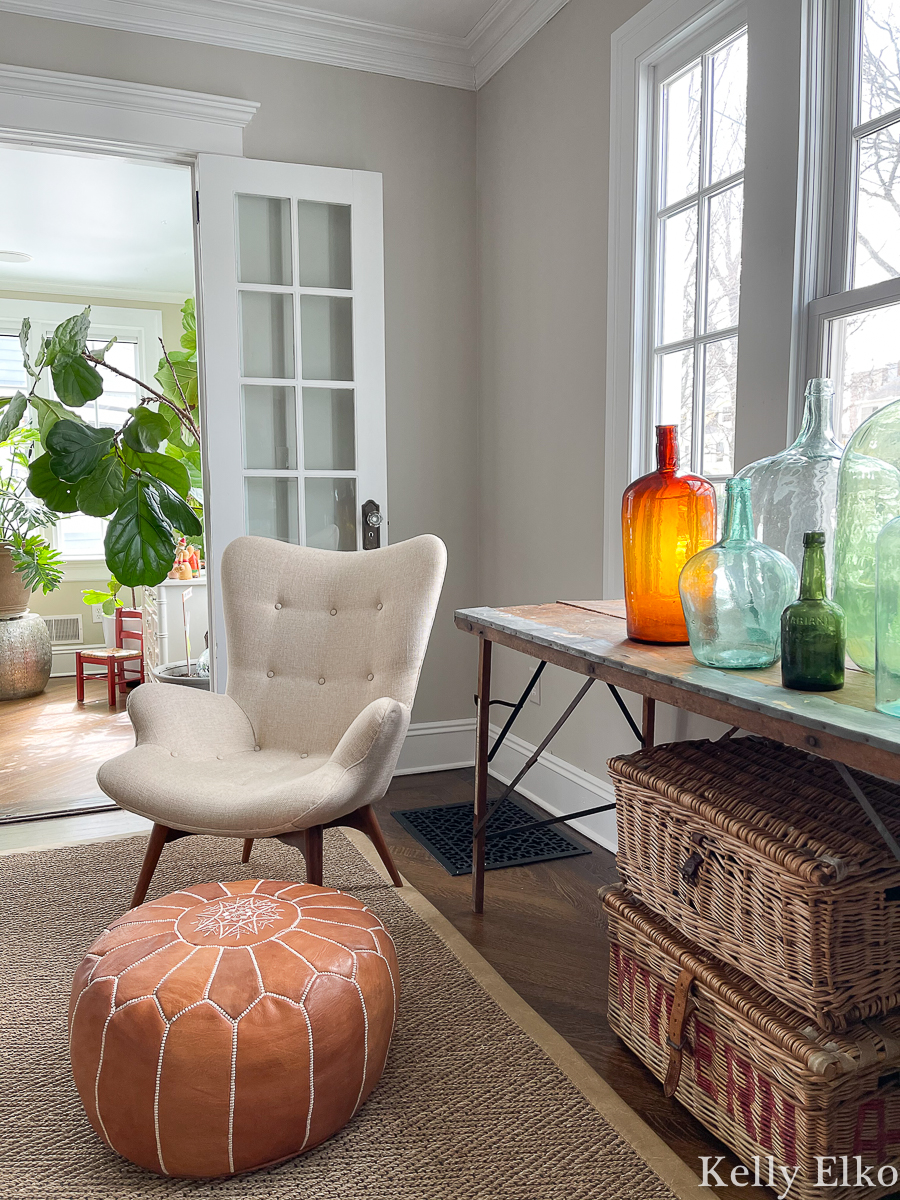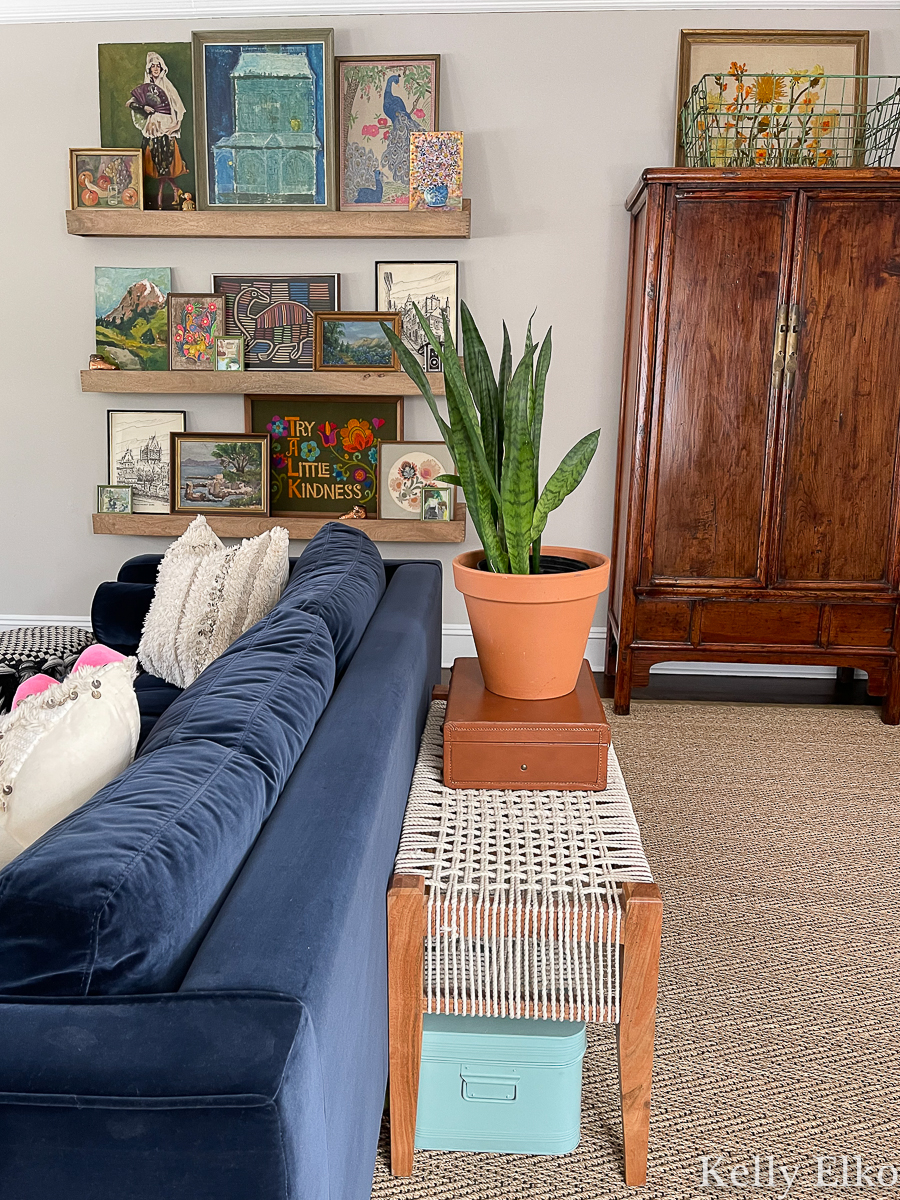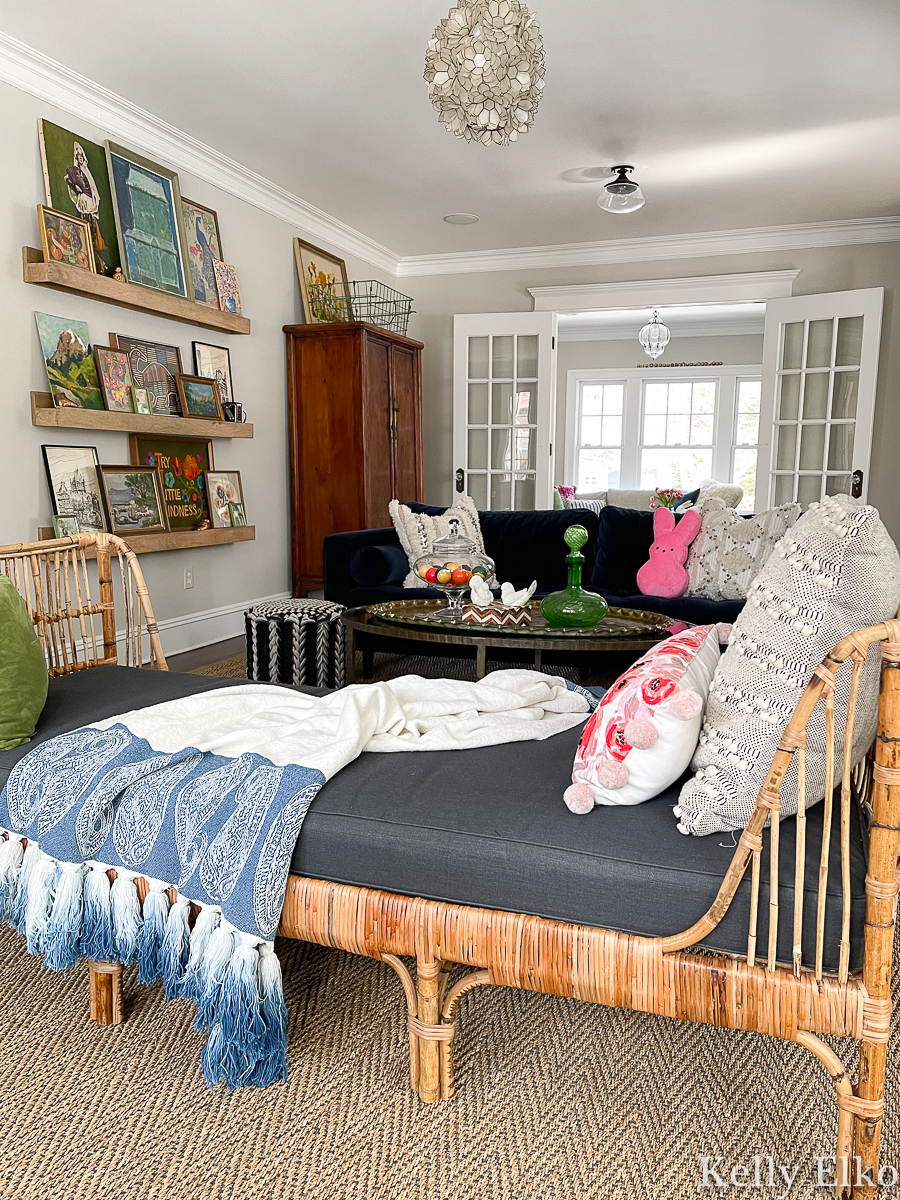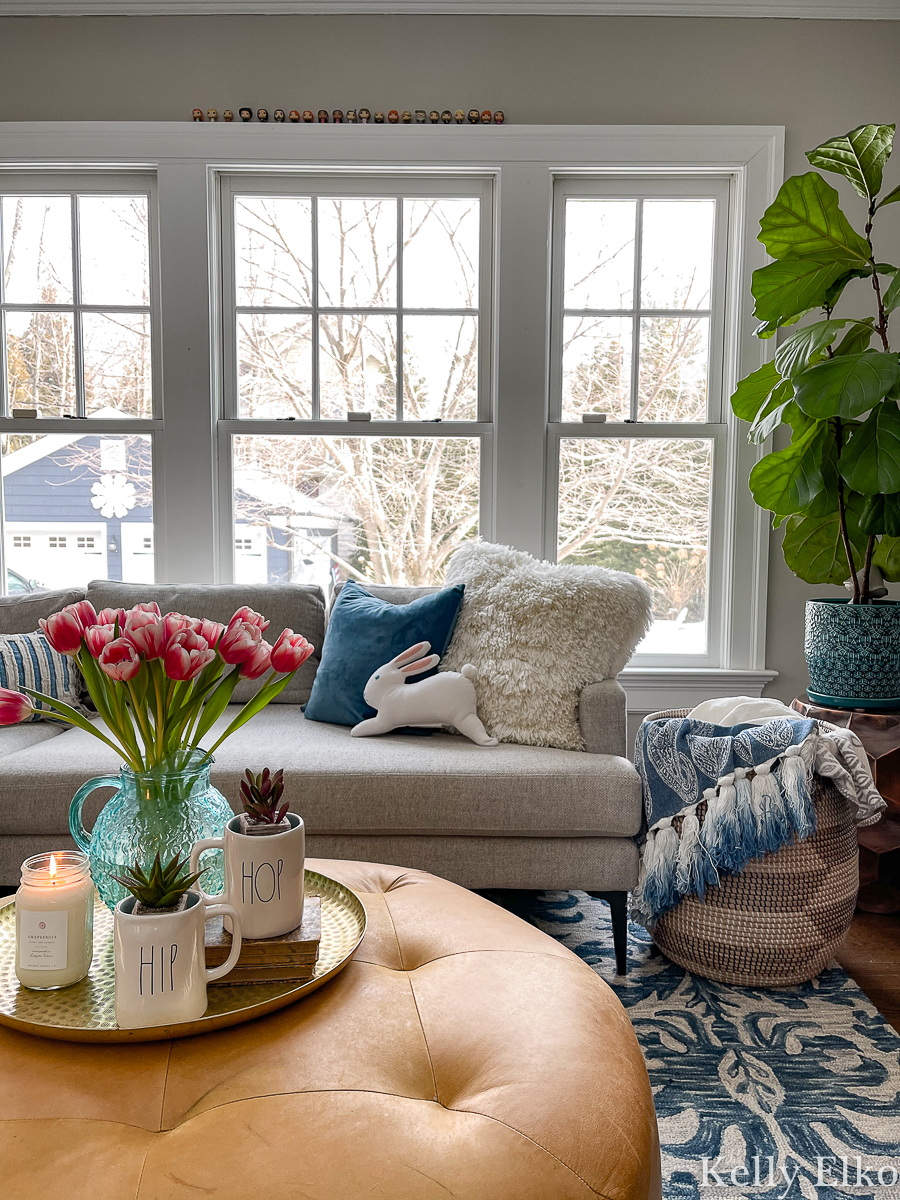 I have become very intentional about what I buy and bring into my home and I could not resist this adorable little bunny pillow for only $10! Everyone in the world needs this bunny pillow in their lives!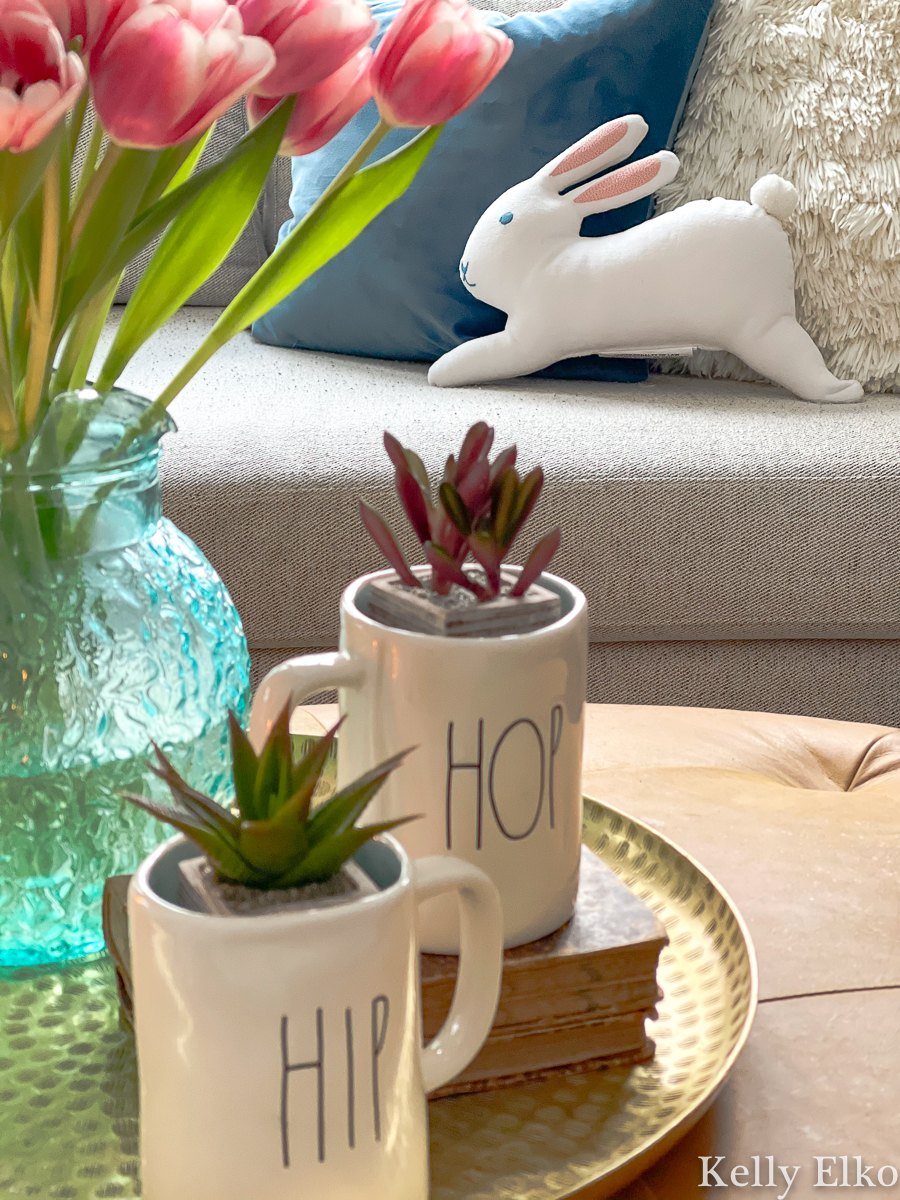 My go to seasonal decorating update is switching out pillows and throws.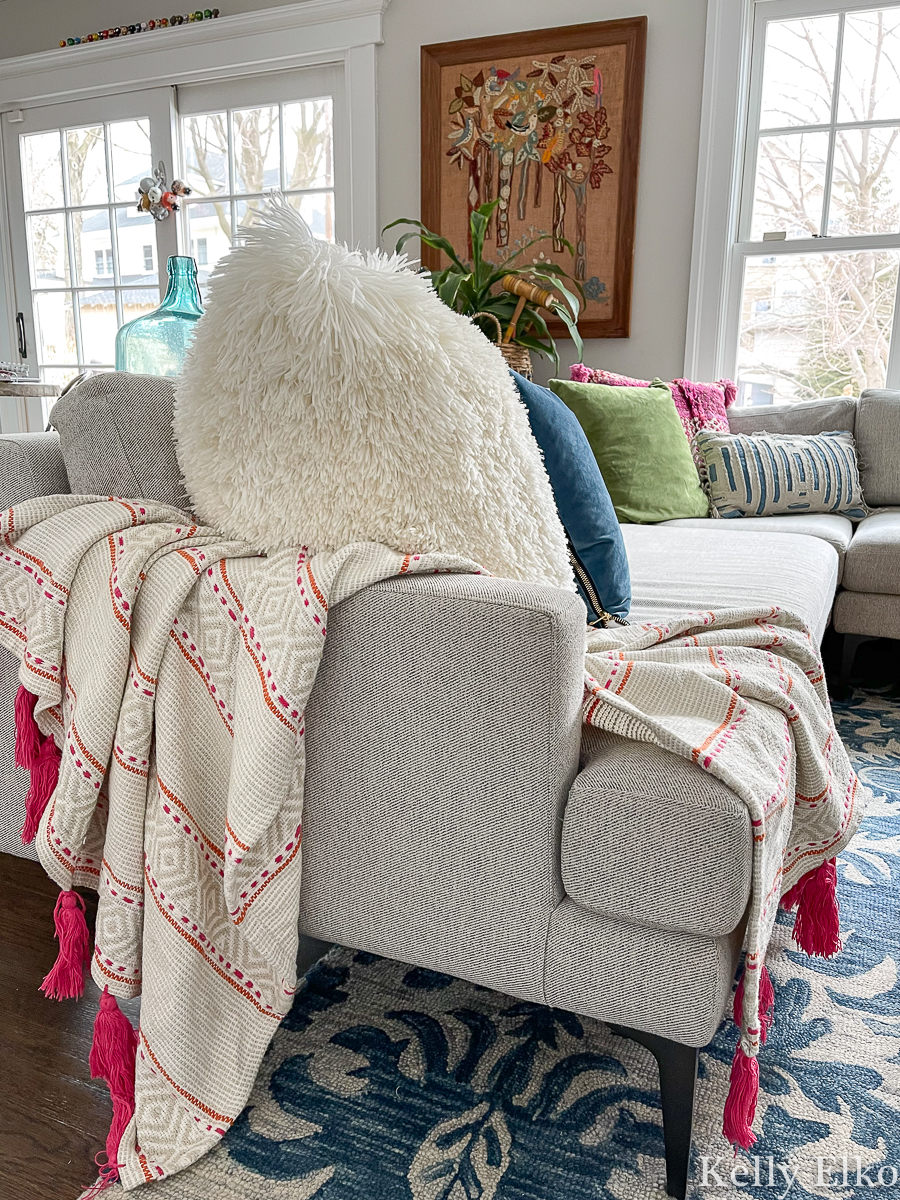 One of my favorite things about my old house is this little entrance vestibule.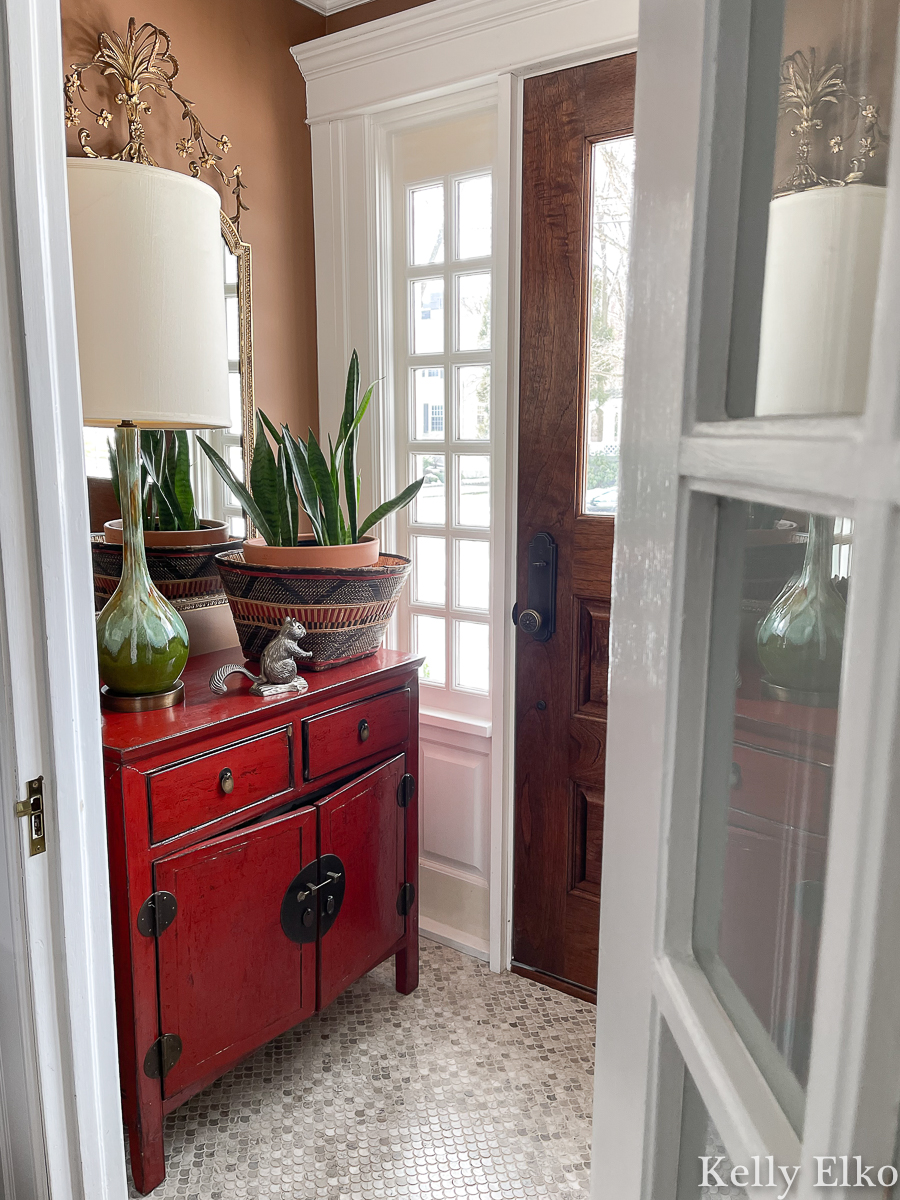 I'm always on the lookout for planters and this thrift store basket is perfect.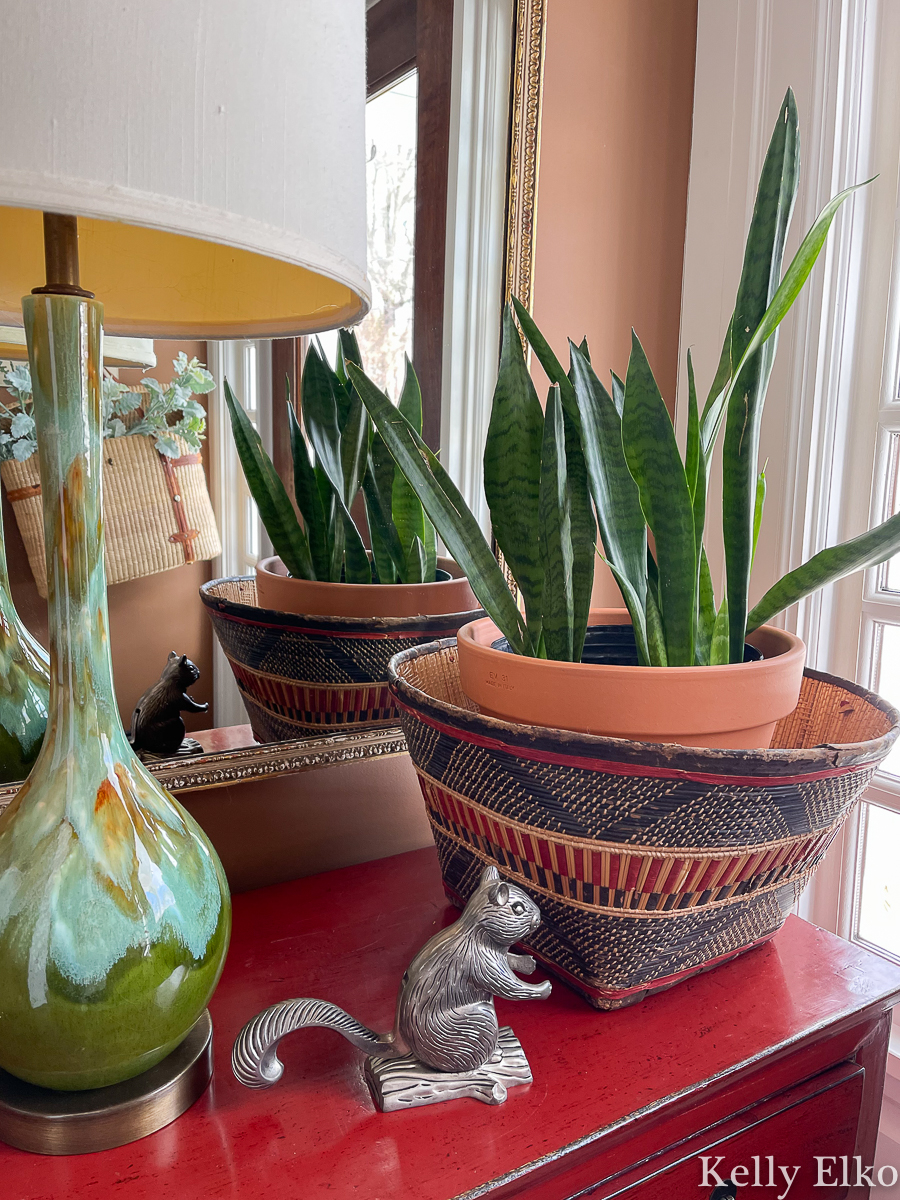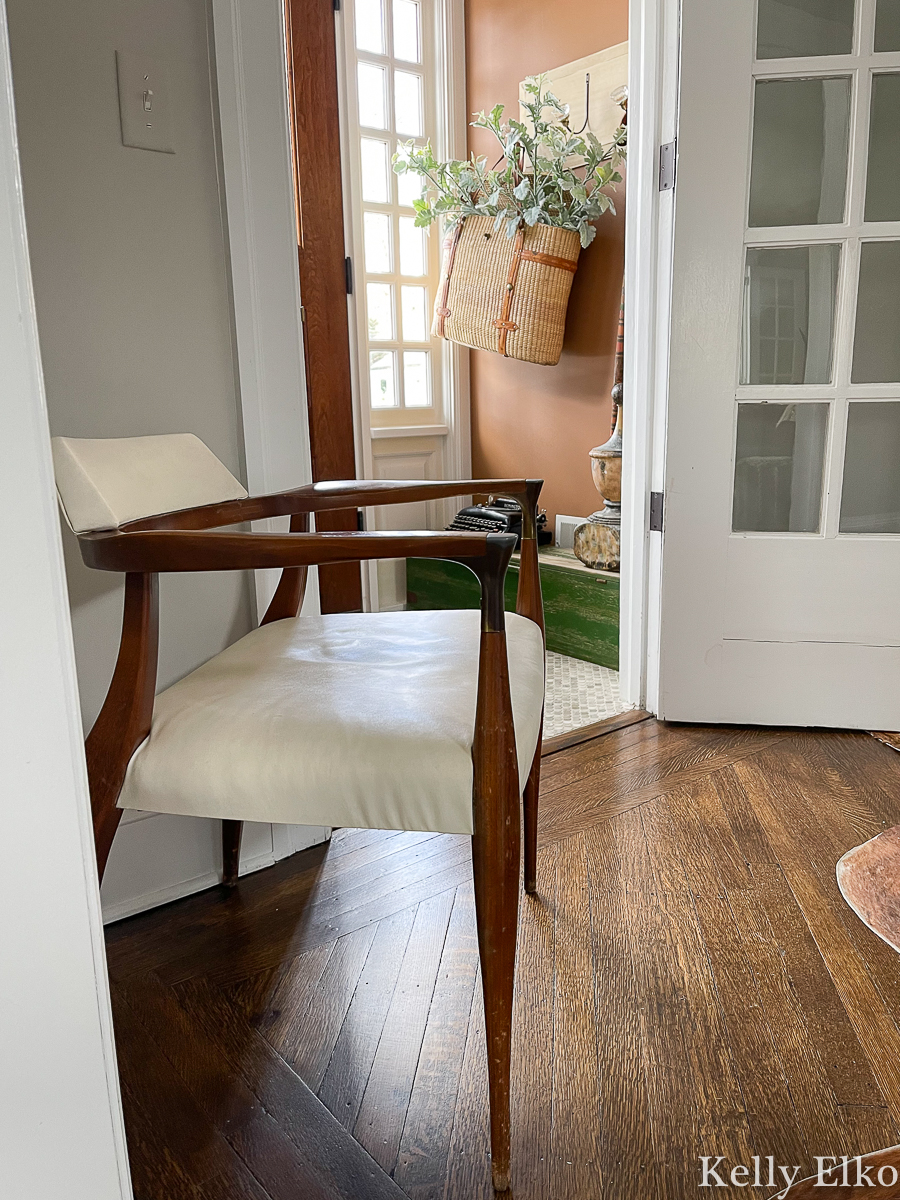 A simple way to add color is with faux stems like these that I stuck in a basket. The old carved cane was my dads … he didn't need a cane so I'm not sure why he had this!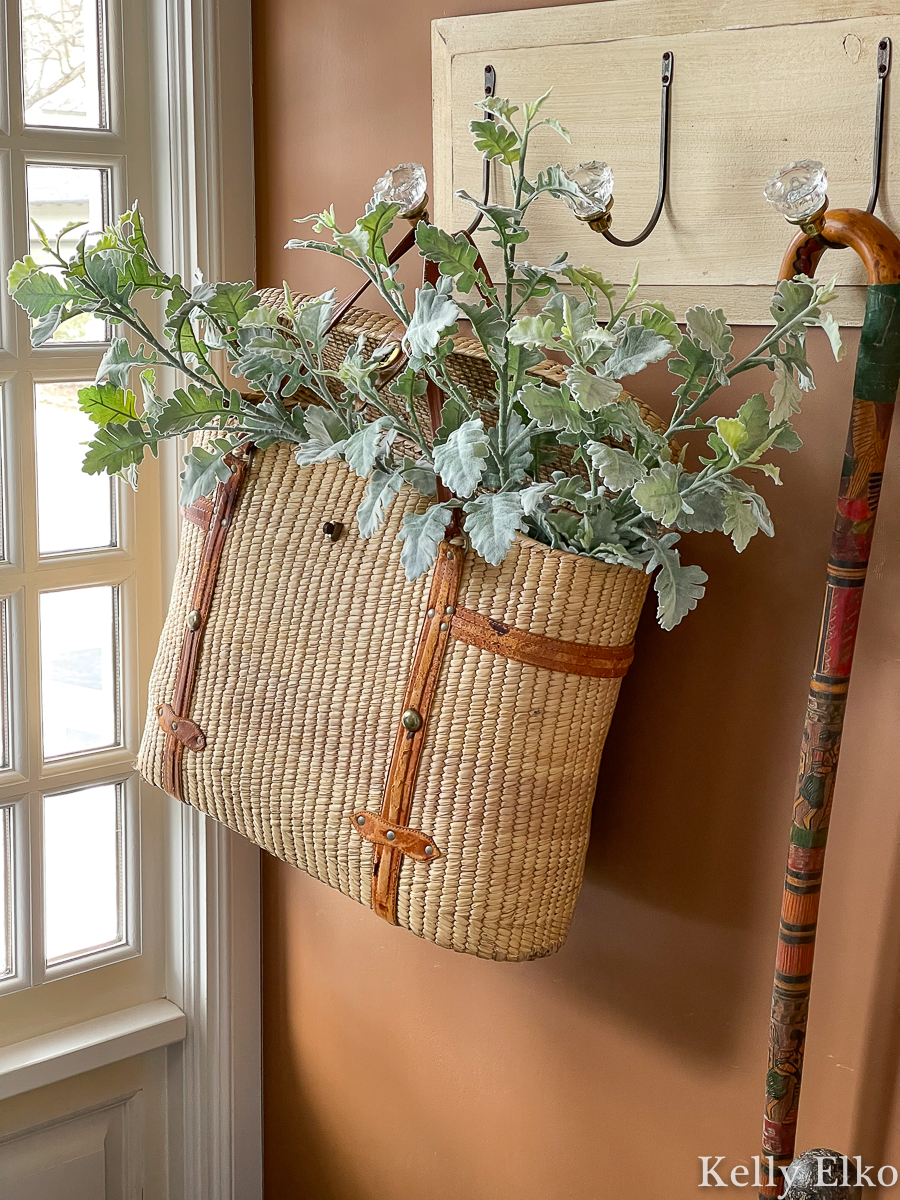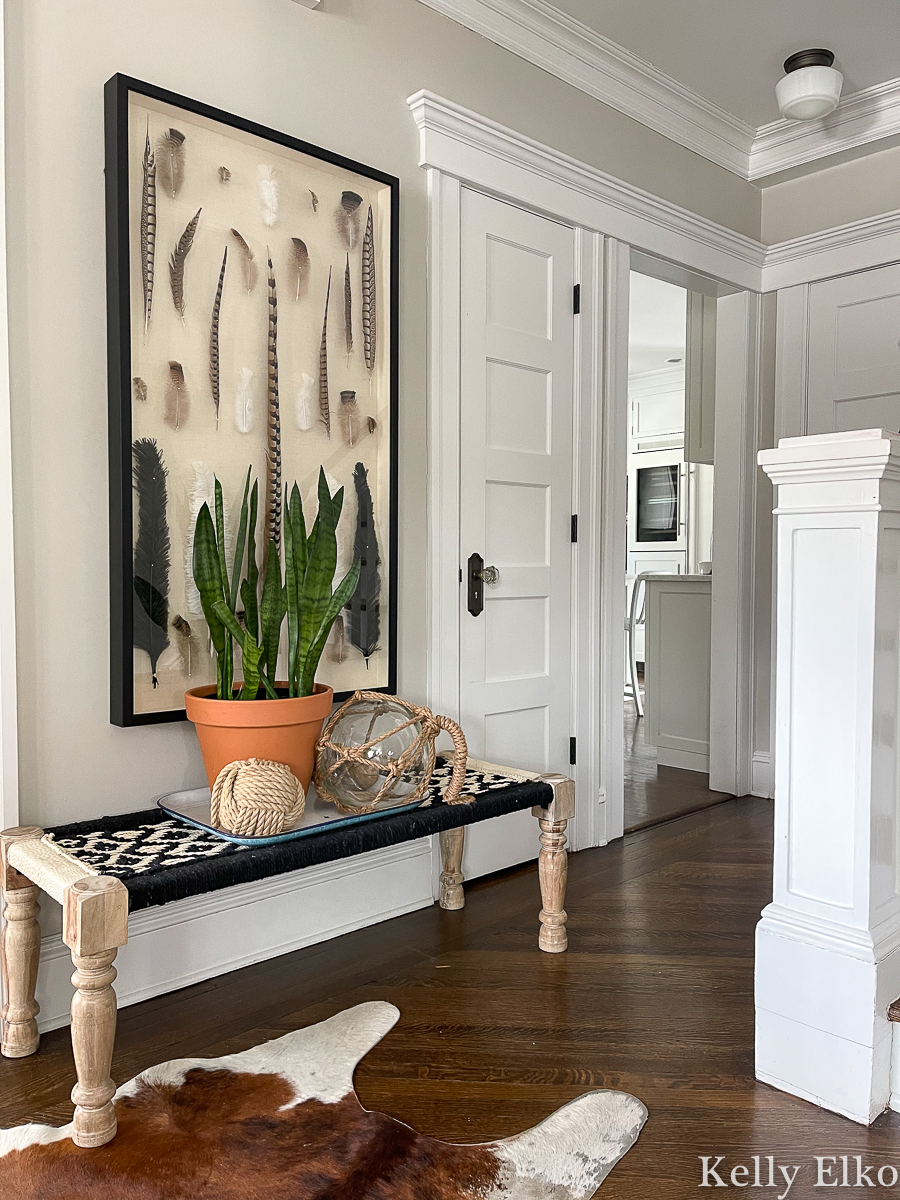 I couldn't believe my luck when I found this feather art at a consignment shop years ago for only $90! I love it over my woven black and white bench.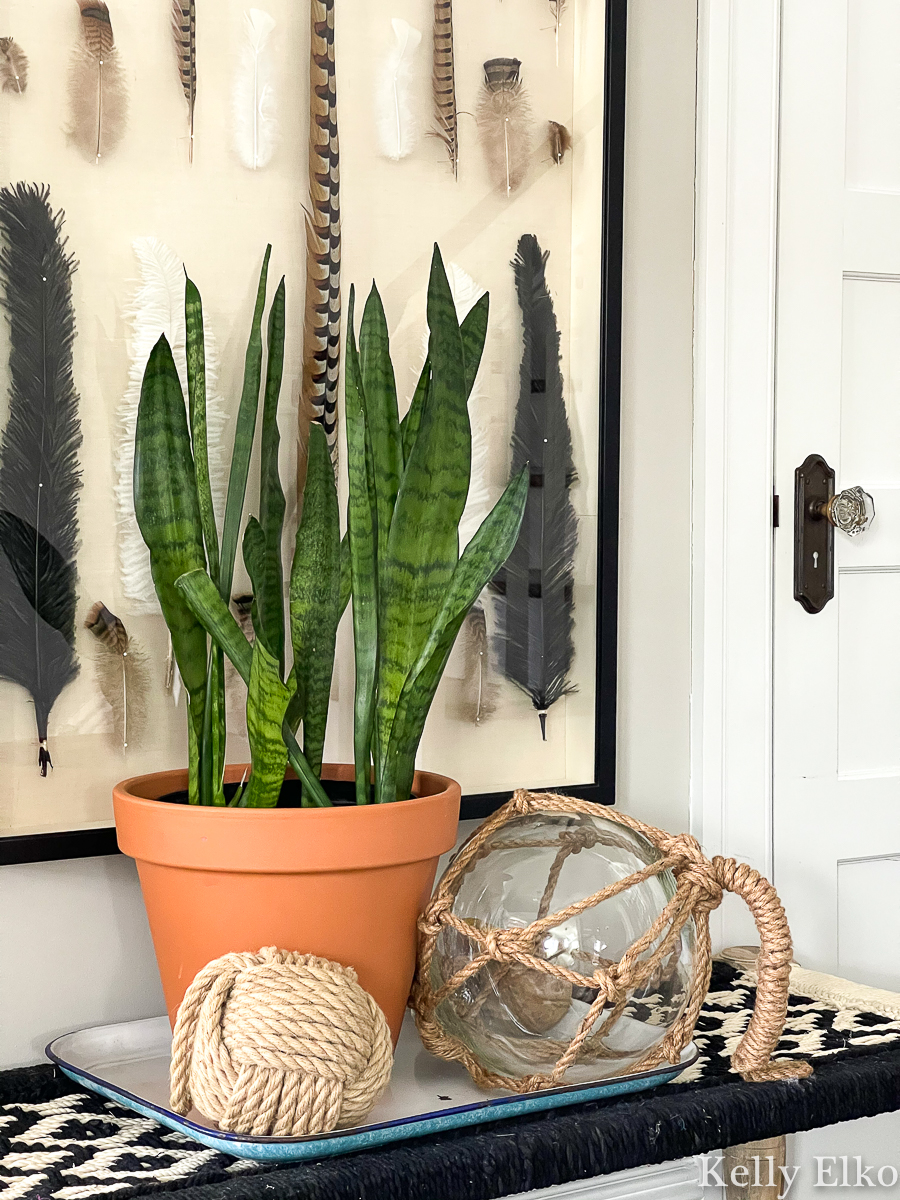 You've heard of rescue pets but have you heard of rescue plants? I've found some of my neglected plants on Facebook Marketplace for free or for a steal and have been creating a plant lovers paradise in my sunroom while trying to nurse them back to health.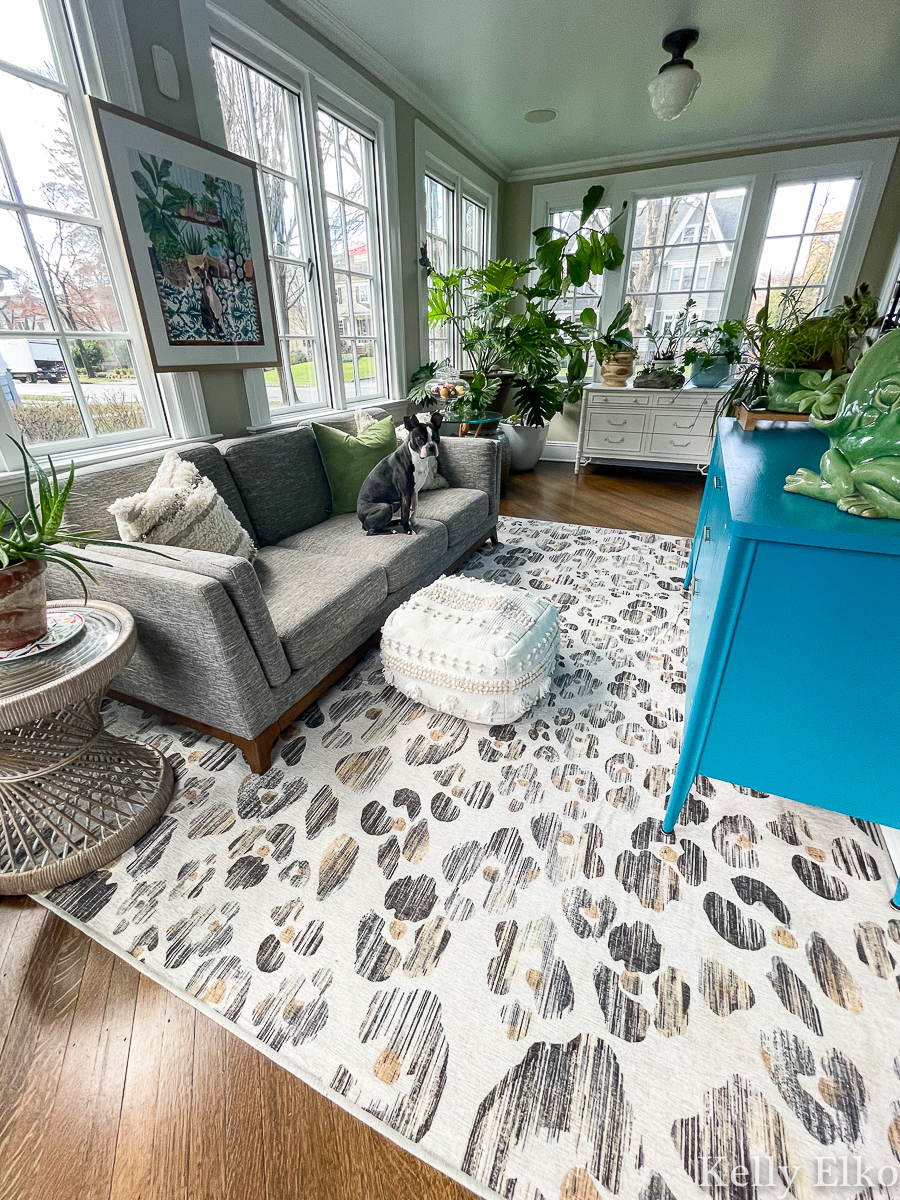 Since we won't be having company, I haven't set a spring table so here's a look back at last year's table!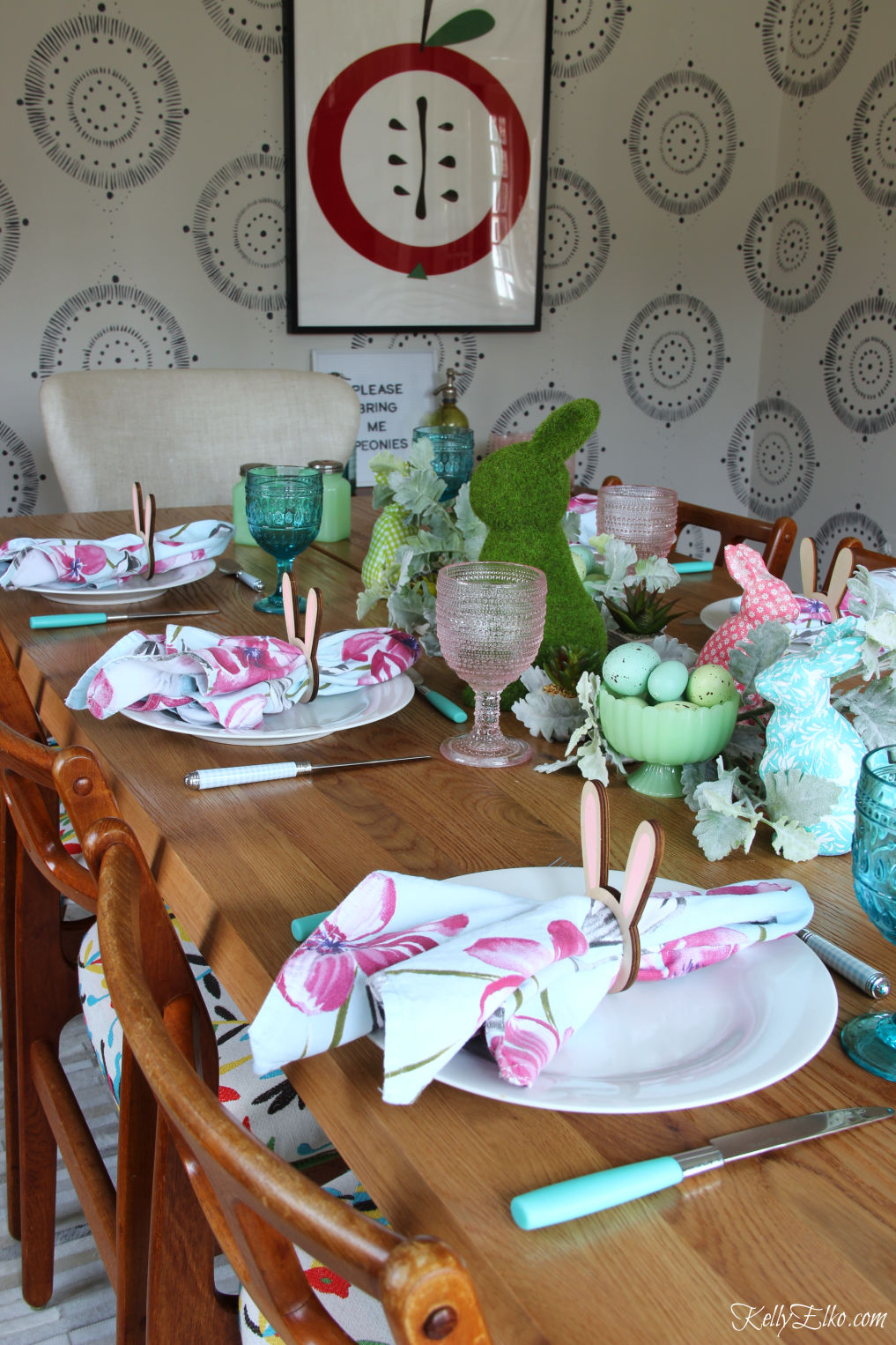 Here's to creating a warm and welcoming spring home and fingers crossed for warm weather!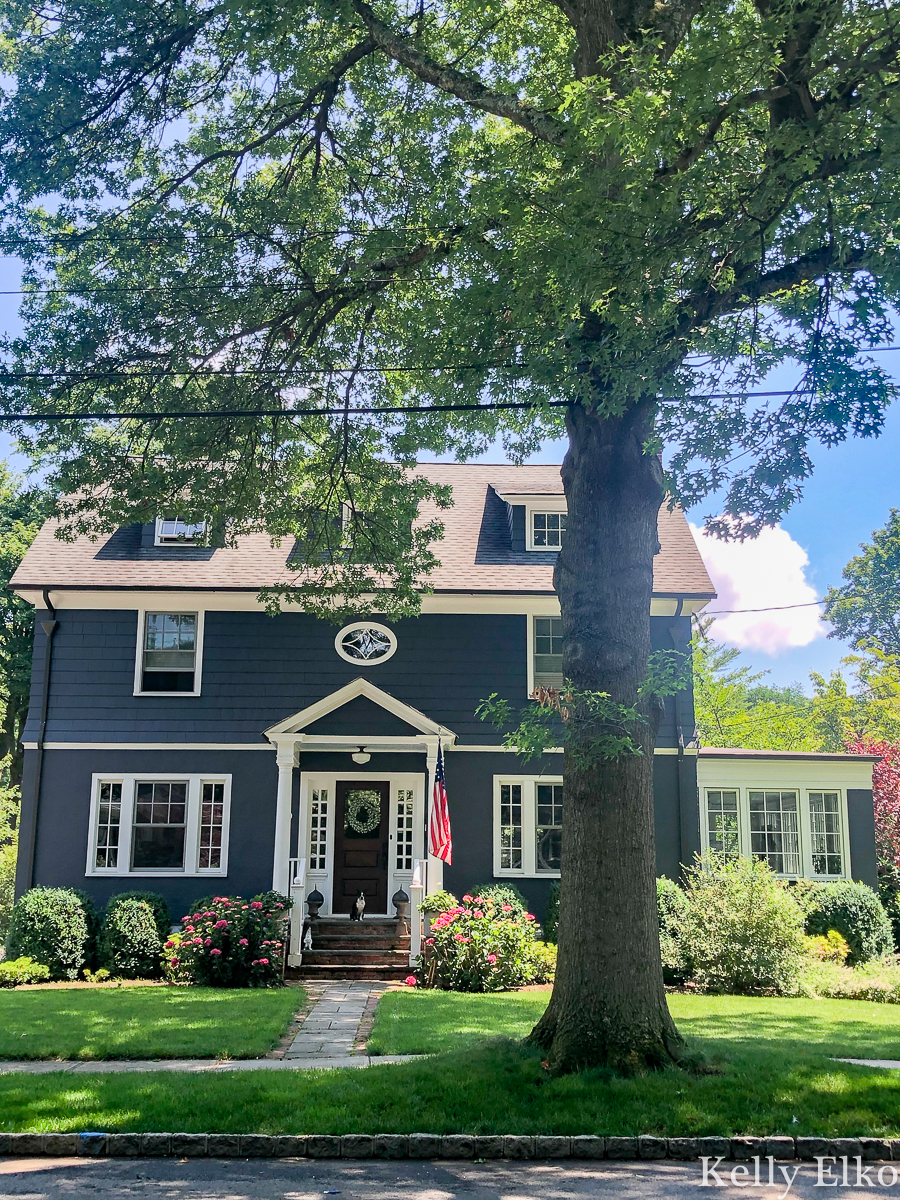 Click here to follow me on Instagram where I share lots of behind the scenes stuff!
Click the pics below to shop my house …