Eclectic Home Tour – Heidi Caillier Cabin & The Snug
This 1970's fixer upper needed a lot of work but the location and view won her over. Located on Anderson Island and overlooking Puget Sound, the little cabin and garage turned guest house (nicknamed "The Snug"), was transformed into a family friendly retreat. See how the power of paint and the creative addition of vintage pieces adds warmth and personality to today's Eclectic Home Tour of Heidi Caillier Design.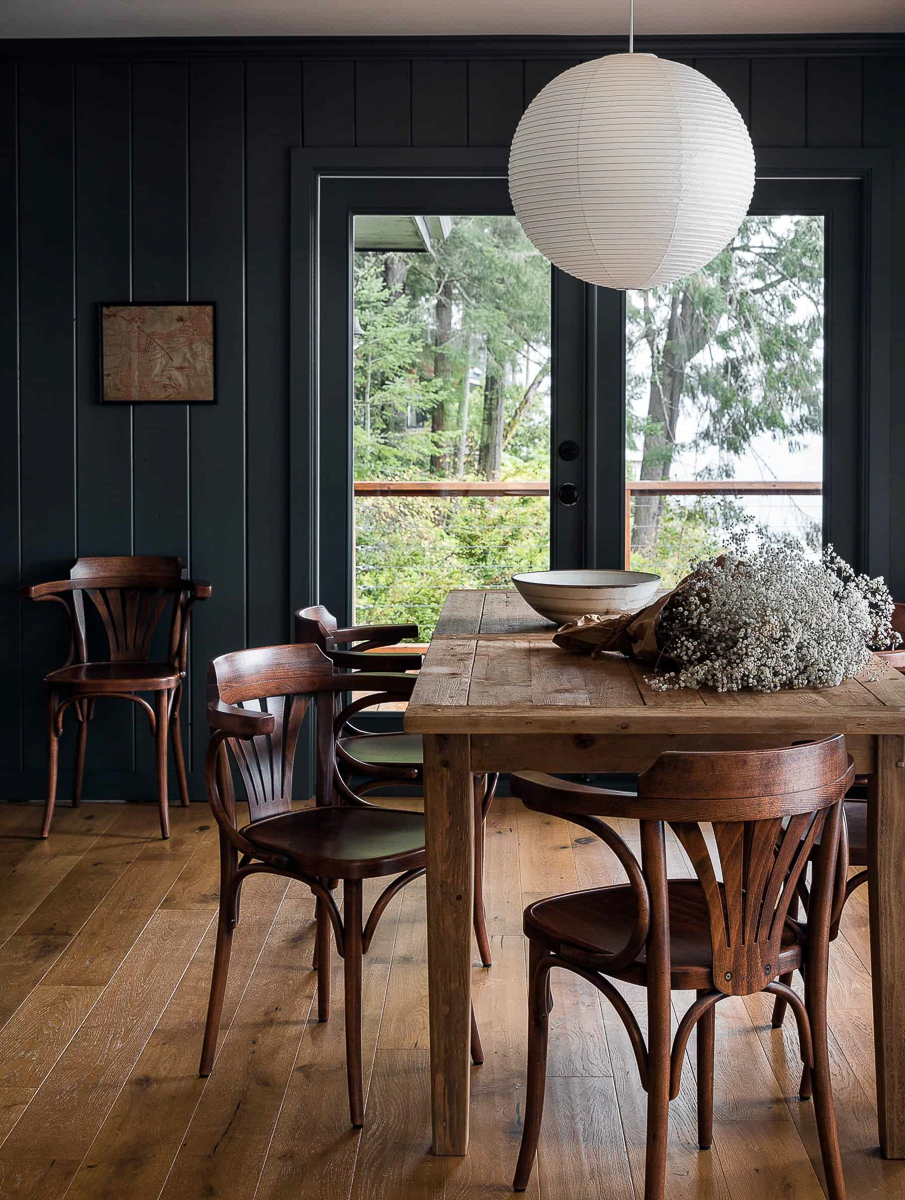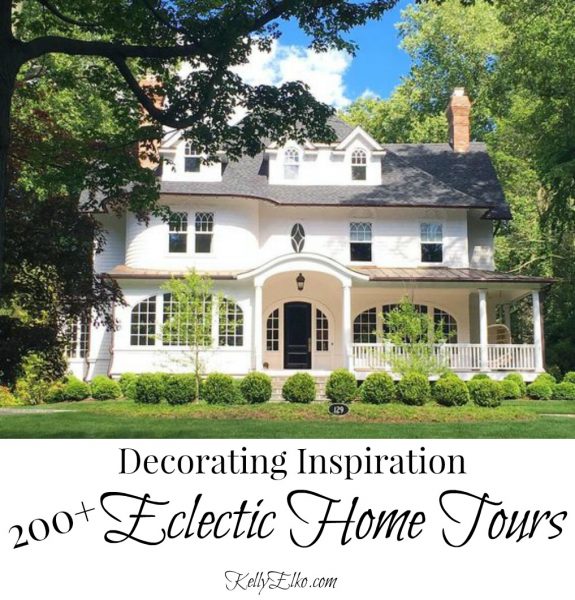 Heidi and her family share the getaway with another family so they needed to get creative when it came to carving out lots of gathering spots as well as spaces for solitude. She started with a welcoming Dutch door that is kept open during warm weather.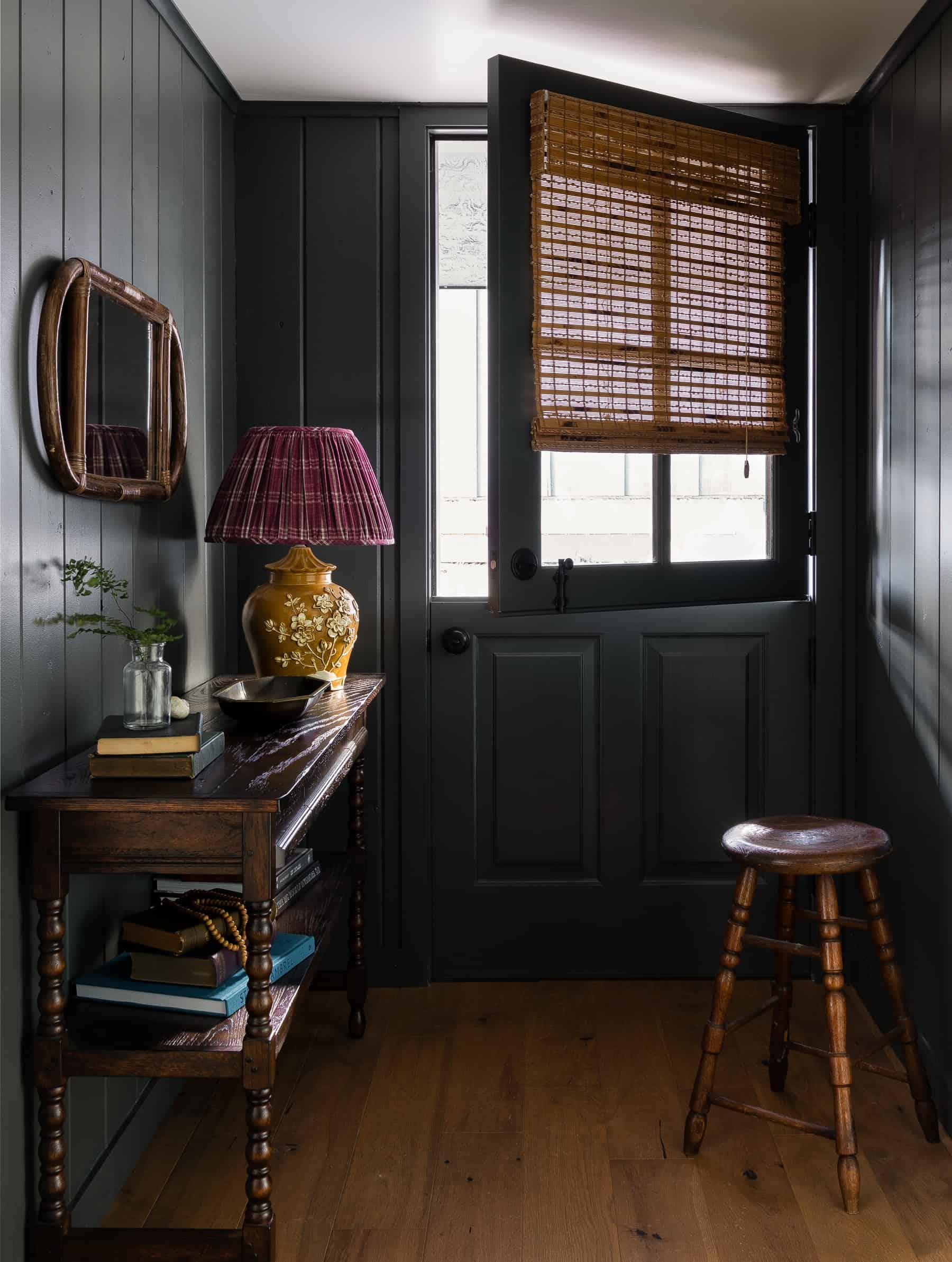 Heidi says, "my design philosophy is based on the belief that homes should be comfortable and livable while at the same time beautiful and curated. My style mixes old with new, integrating textures and color, layered with pieces that feel travelled and have history."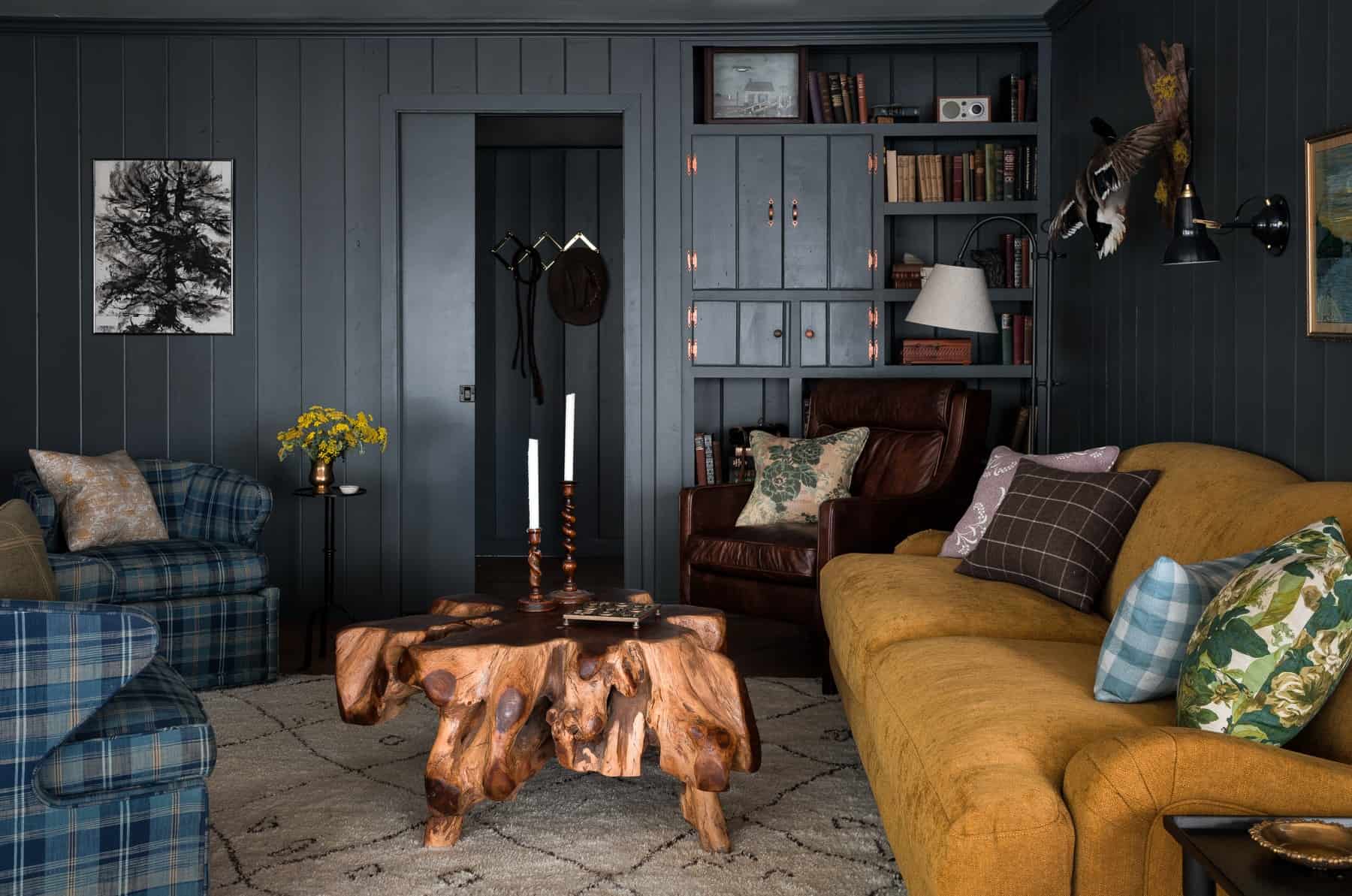 Instead of ripping out the dated 70's paneling, Heidi painted it a rich slate blue (Farrow & Ball's Down Pipe) which gave the house an instant update.Bookshelves and cabinets blend into the background when painted the same color as the walls. To complete the cozy feel, the brick mantel was painted black.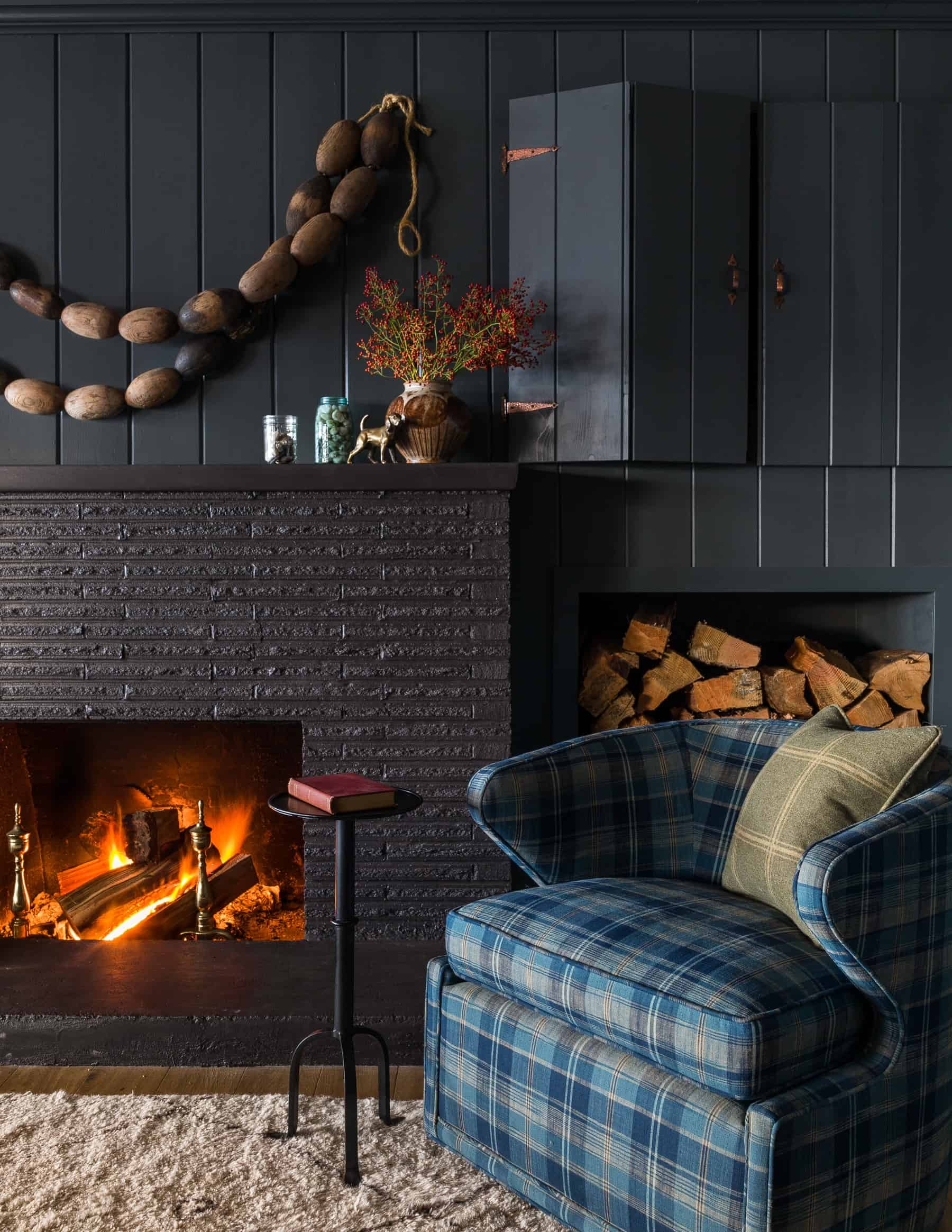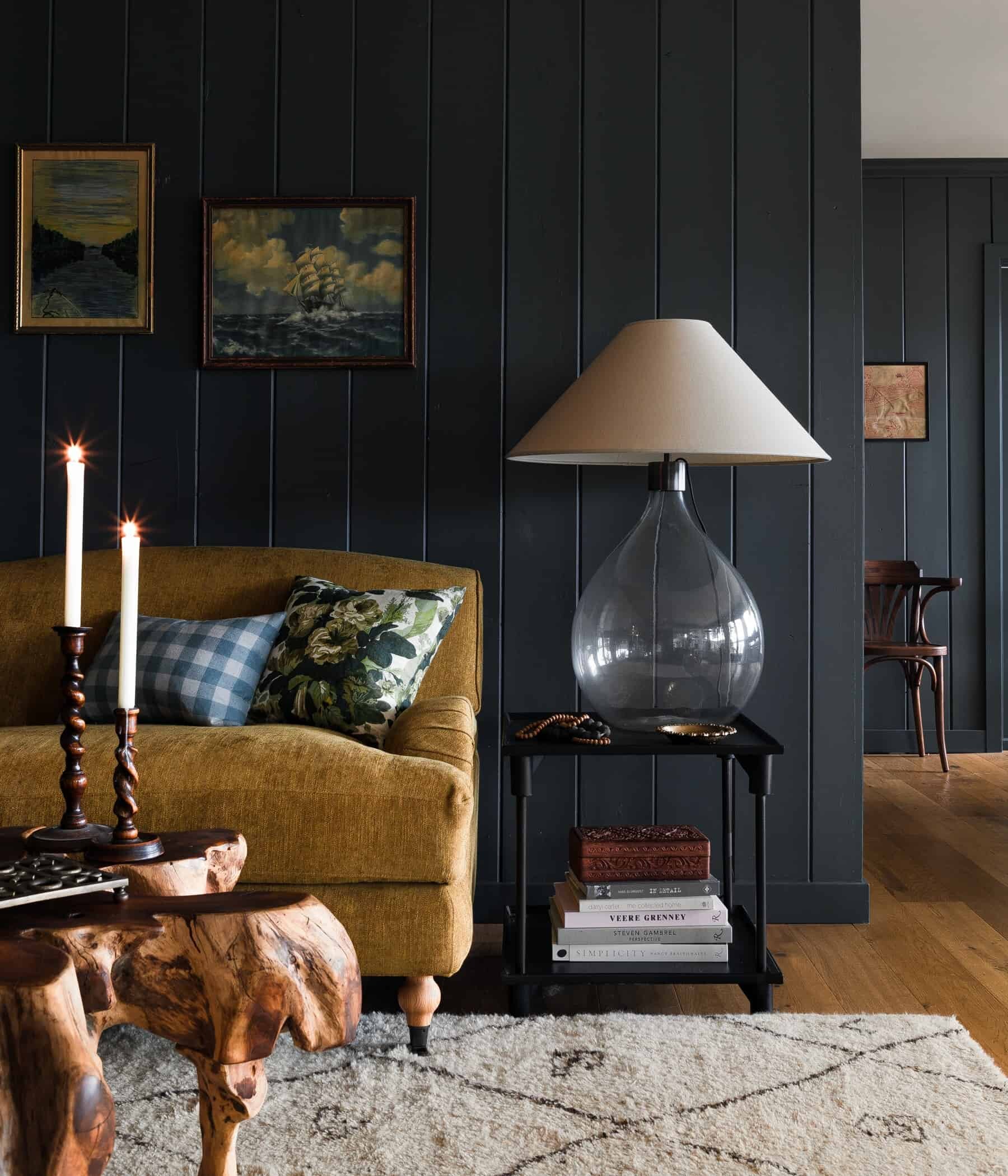 Dark walls lead the eye to the stunning view of Puget Sound.
To stay on budget, Heidi scoured flea markets and online auctions for vintage furniture, art and accessories. Nothing is too precious which allows for a kick your feet up and relax vibe for family and visitors. A vintage bamboo sofa pairs perfectly with a worn old trunk turned coffee table.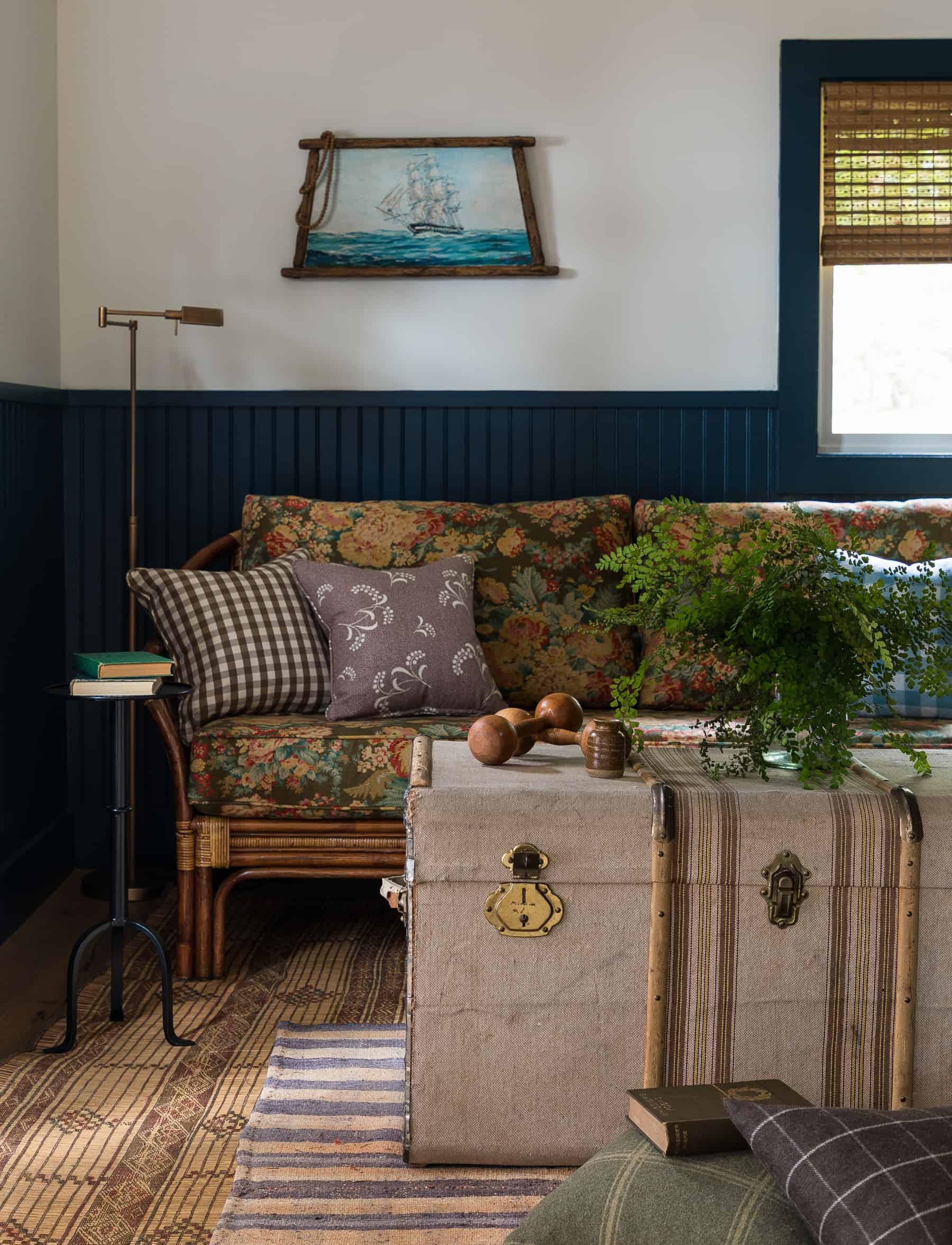 A map of the Puget Sound could not be a more fitting piece of art and a built in bench adds extra seating.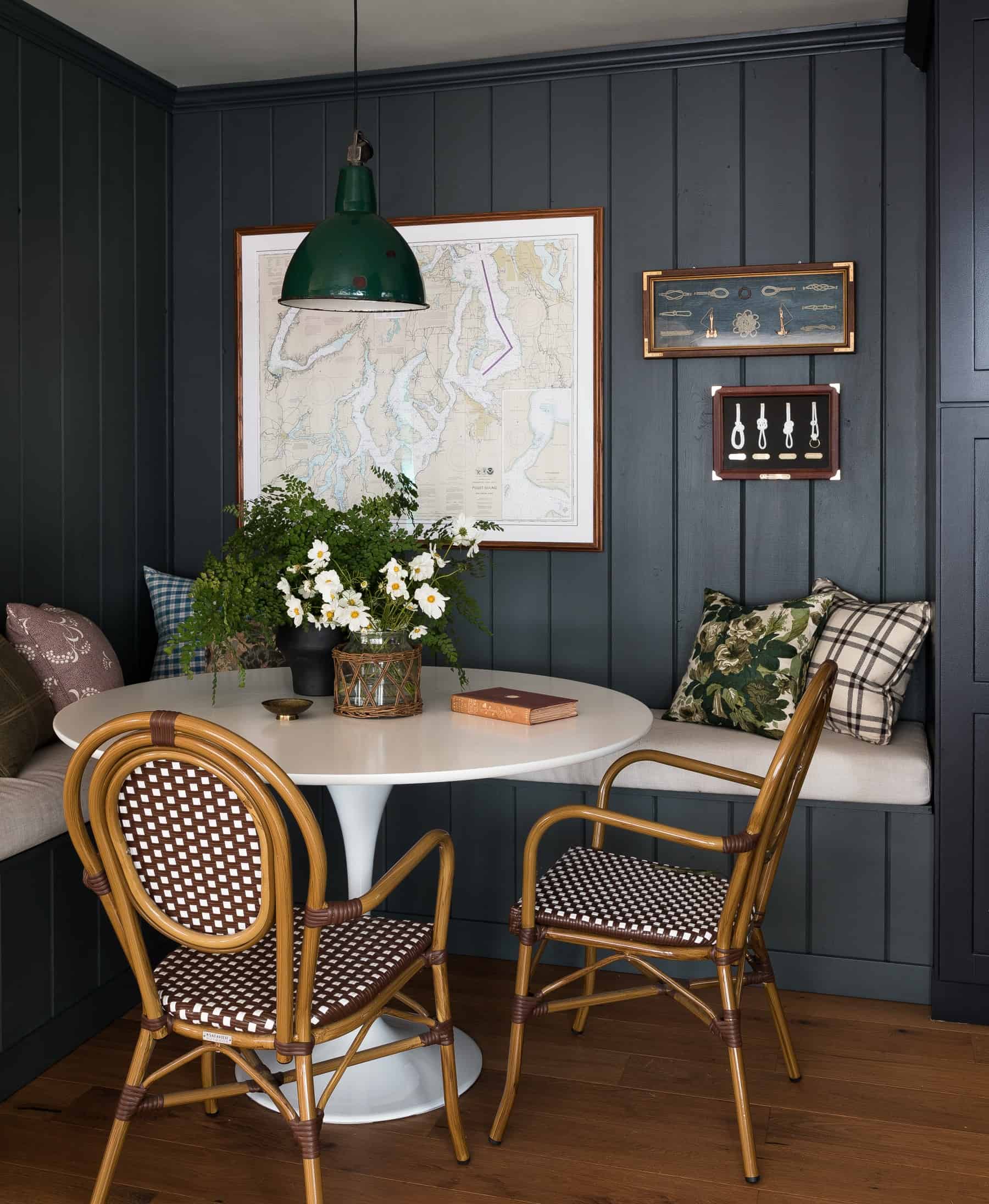 Wide panels used for the kitchen renovation mimic the look of the original paneling in the rest of the house which creates a cohesive feeling in this small home.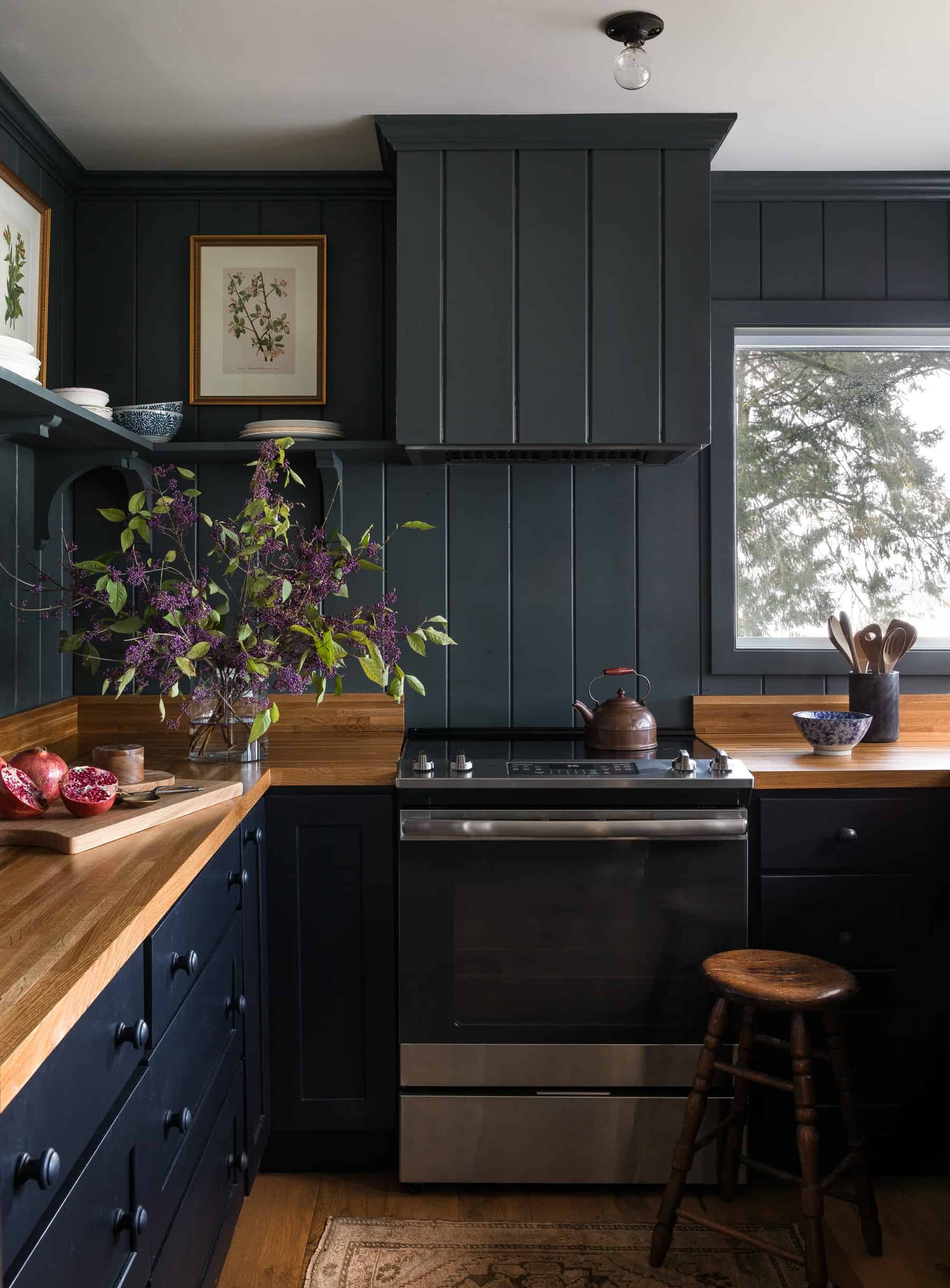 Open shelving keeps everything within easy reach.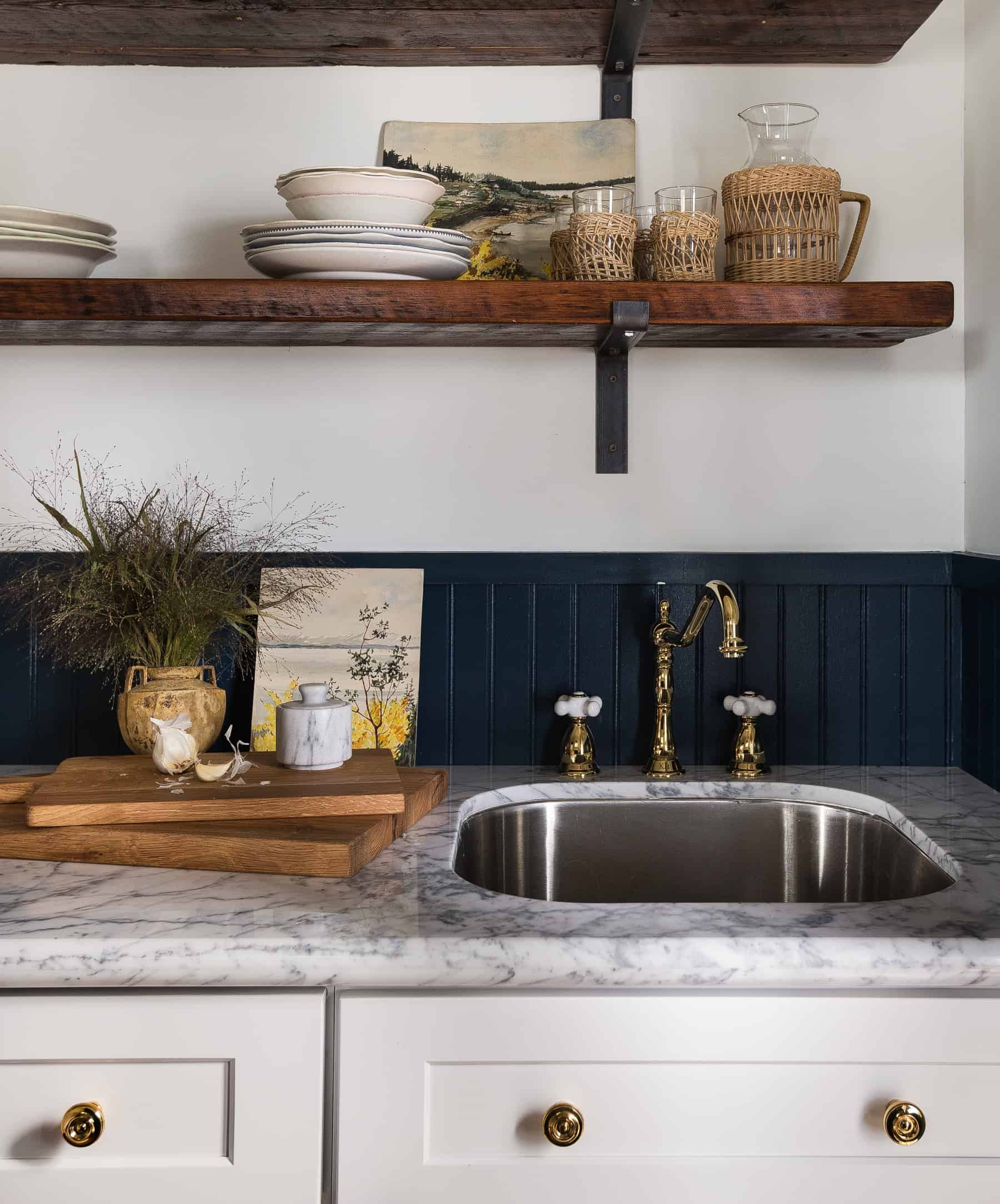 Hunter green walls in the bedroom keep the dark and moody flow from one room to the next.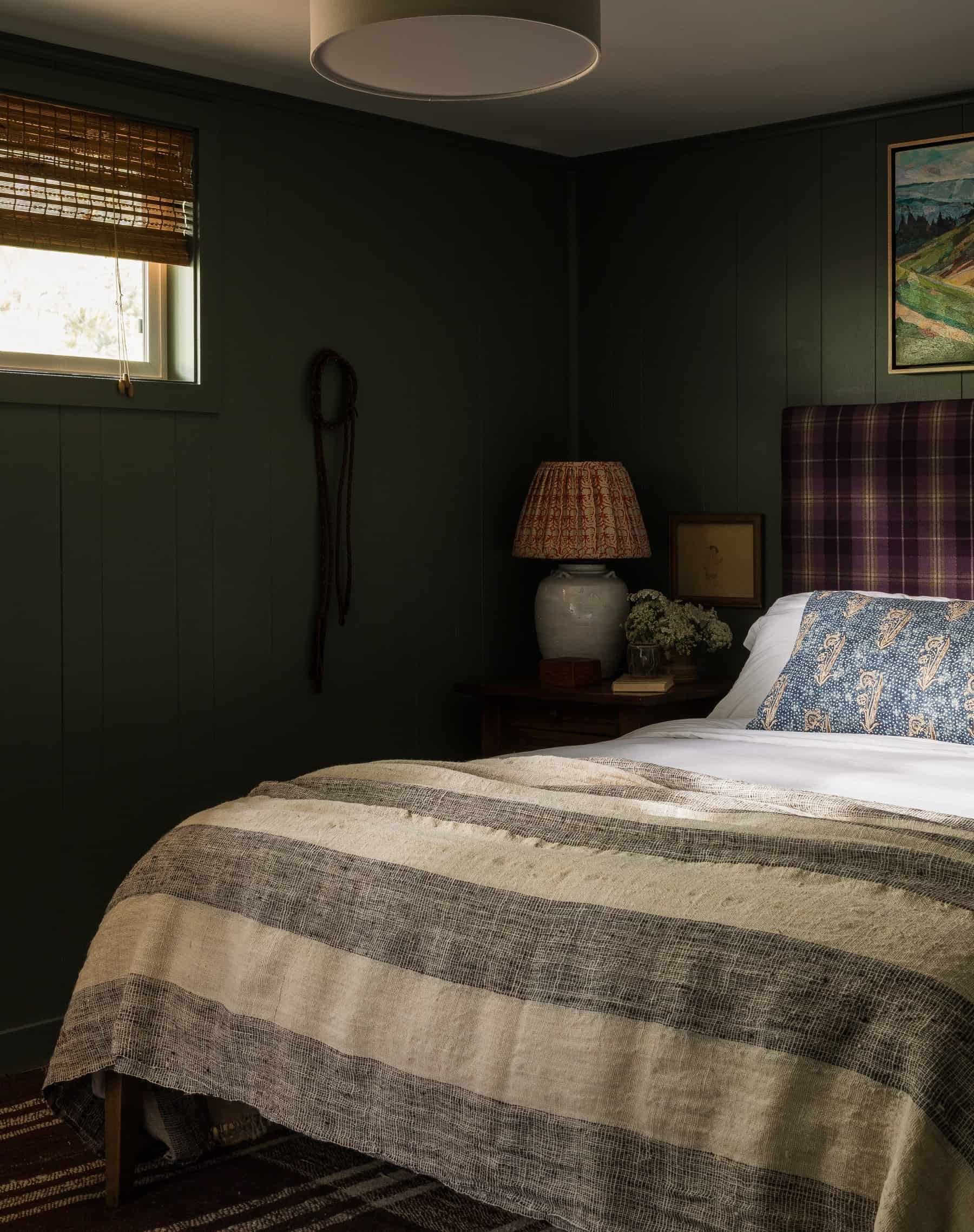 Heidi spent the weekend staining wood bunk beds from Ikea. Layers of plaid and striped fabrics creates a cozy space.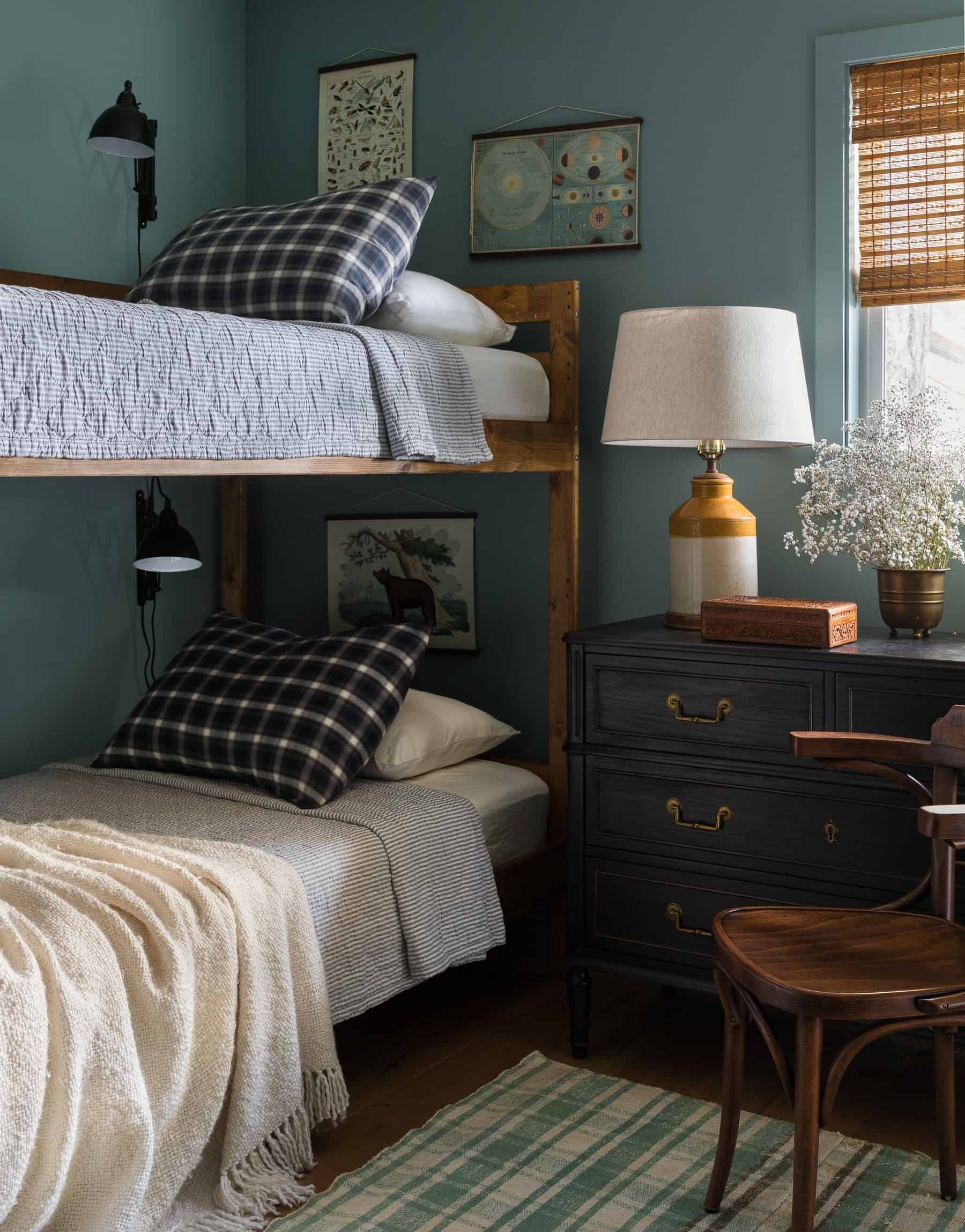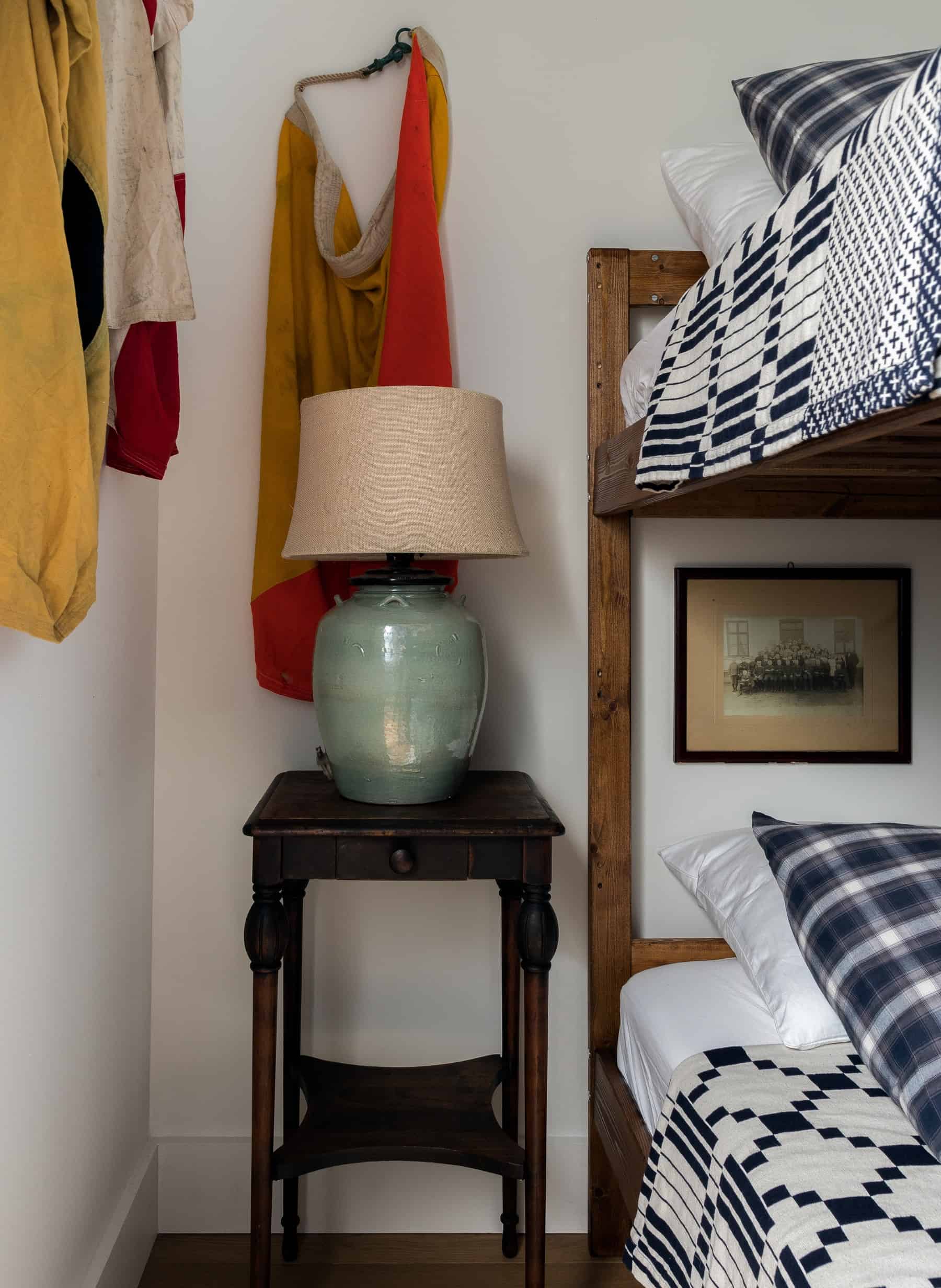 An old chest becomes an affordable bathroom vanity and the wood adds warmth to all the cold surfaces.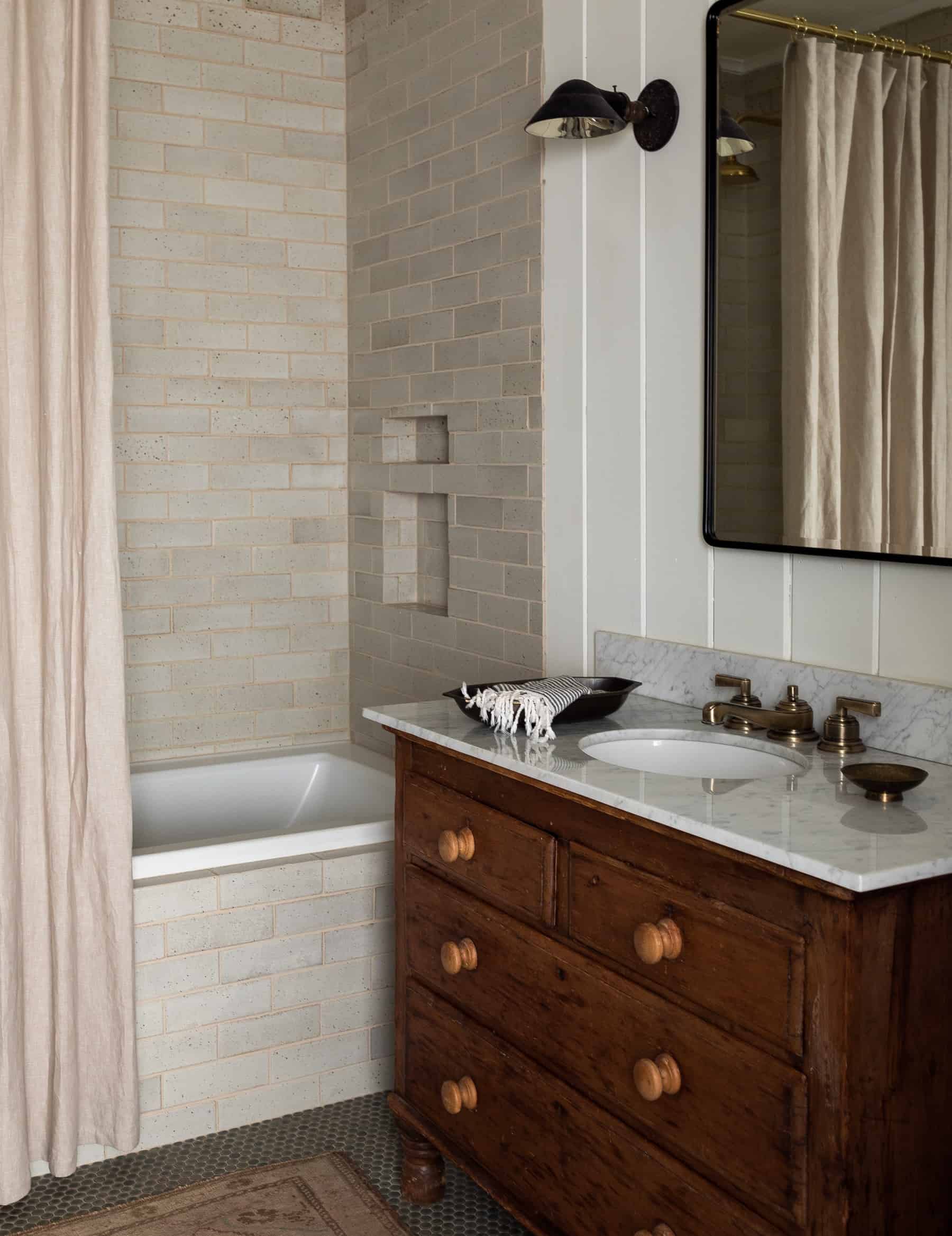 Visit Heidi Callier to see more of her design work.
photography by Haris Kenjar for Heidi Caillier Design