Don't Make My Mistake! Why Every Rug Needs a Rug Pad
I didn't think I needed a rug pad but boy was I wrong! I'm sharing why every rug needs a rug pad and the problems I ran into by not using one. If you want to extend the life of your rug and protect your floors, a rug pad is your best friend.
I've had my custom cut seagrass rug in my living room for a few years and love it! But when a friend told me that over time, the attached latex on the back of my rug can stick to the floor, I knew I had to do something to protect my 100+ year old hardwood floors. So I reached out to Sisal Rugs Direct, where I got my rug, to ask their advice.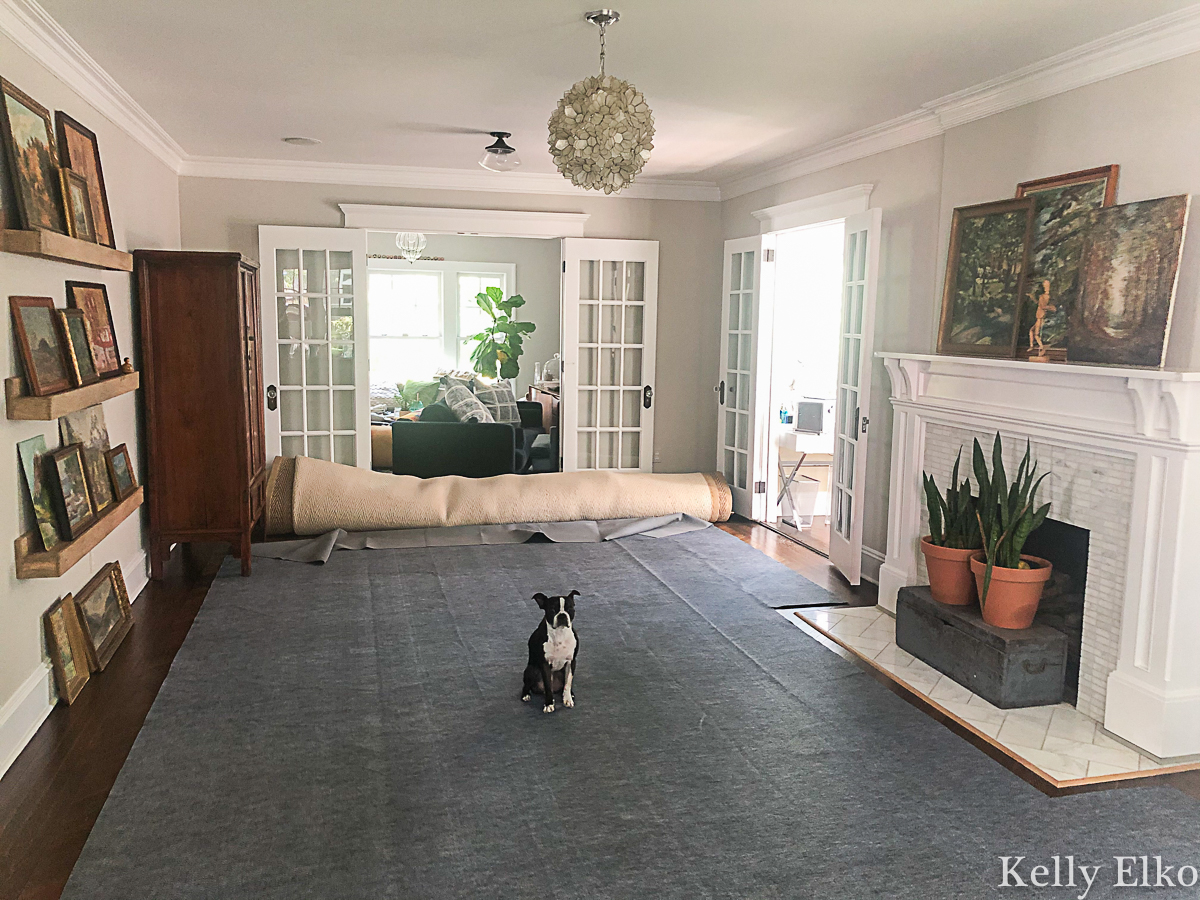 They told me that the rubber backing can indeed stick to the floor over time but it can be removed with a little WD-40. They also told me that it's always a good idea to use a rug pad because they not only keep your rug from slipping and sliding, they also extend to life of the rug, reduce puckering under furniture, and keep rugs flat and wrinkle free.
In the photo below, you can see how the rubber backing of my rug stuck to my wood floors. Thankfully, I was able to remove them with a damp mop.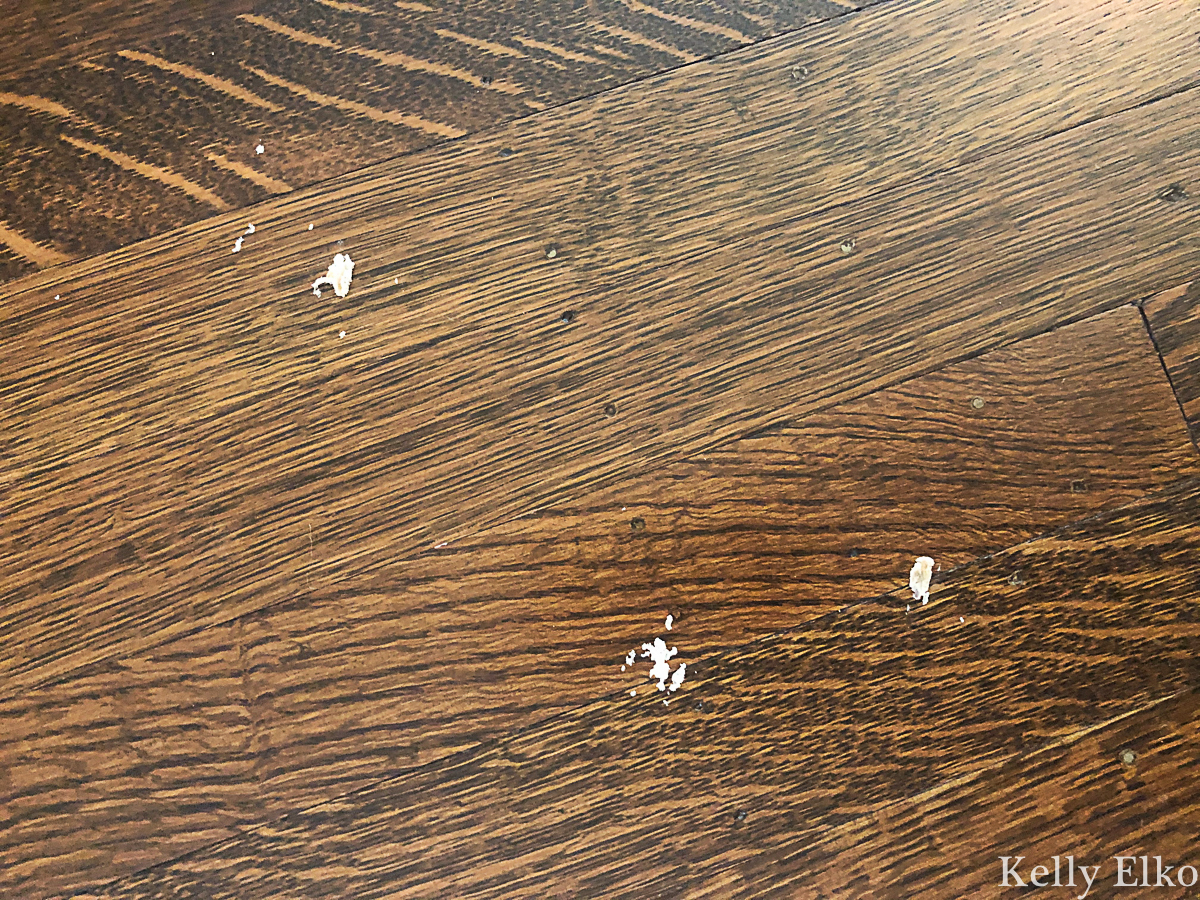 Sisal Rugs Direct offered to send me a custom cut rug pad to match the size of my rug. Their premium rug pad has two sides with the rubber side for hard floors and the reverse fabric side that's perfect for carpets.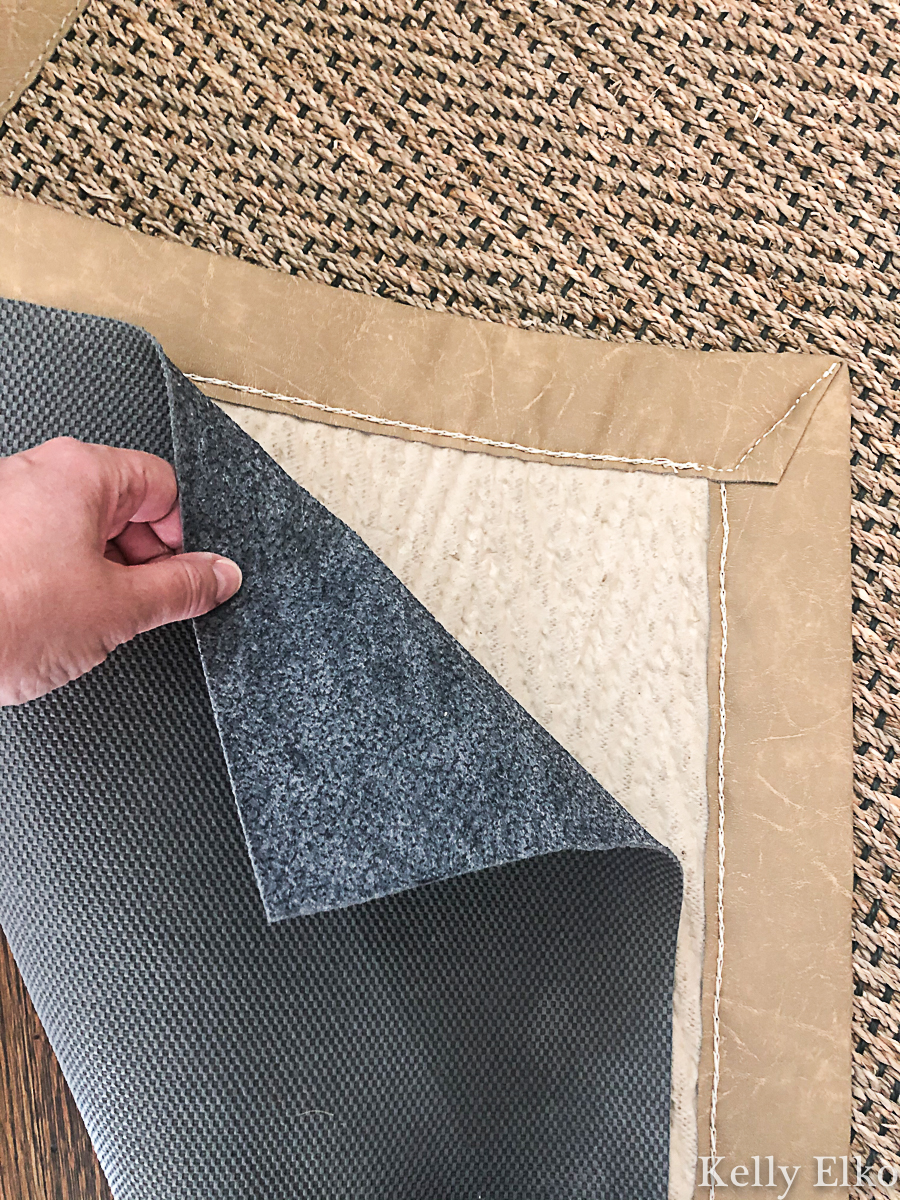 We removed almost everything from the room and got to work rolling up the rug.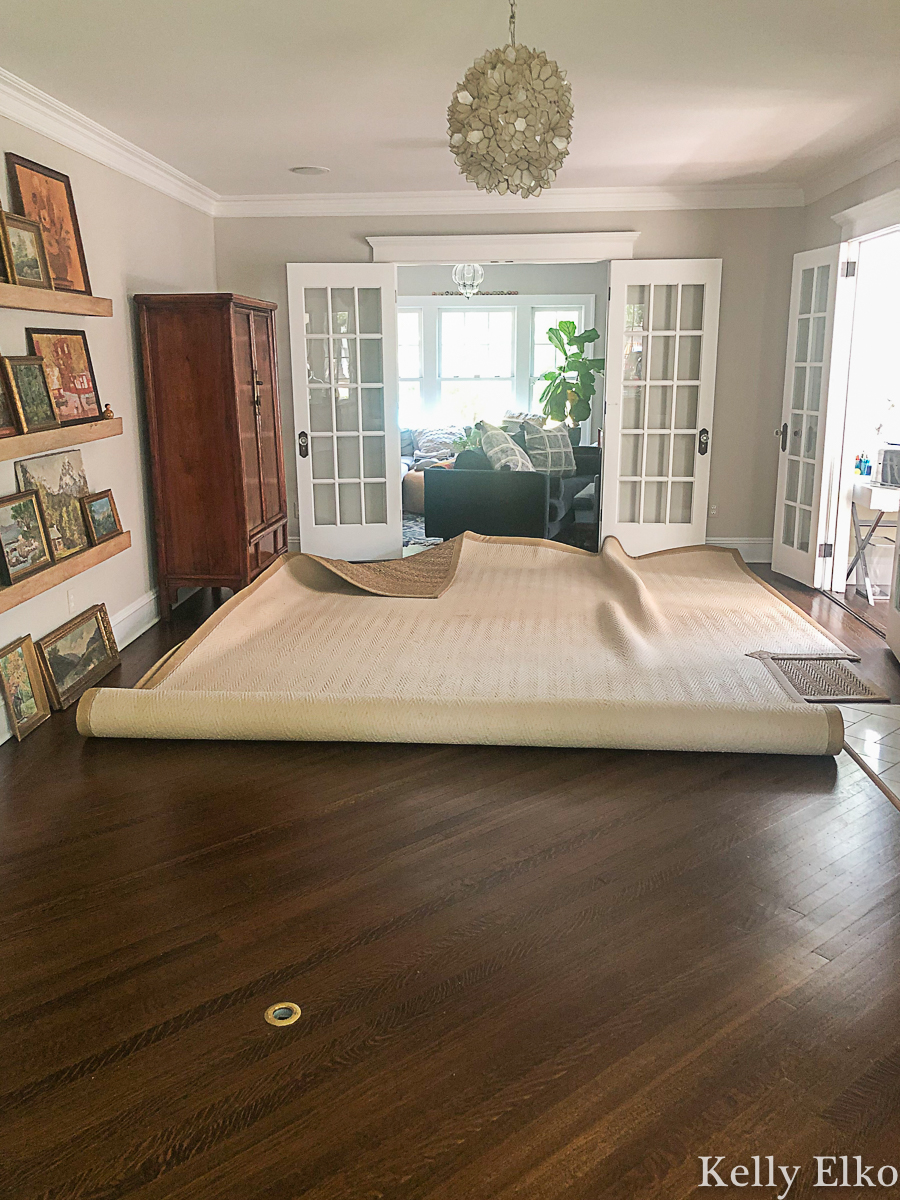 Sushi was the muscle.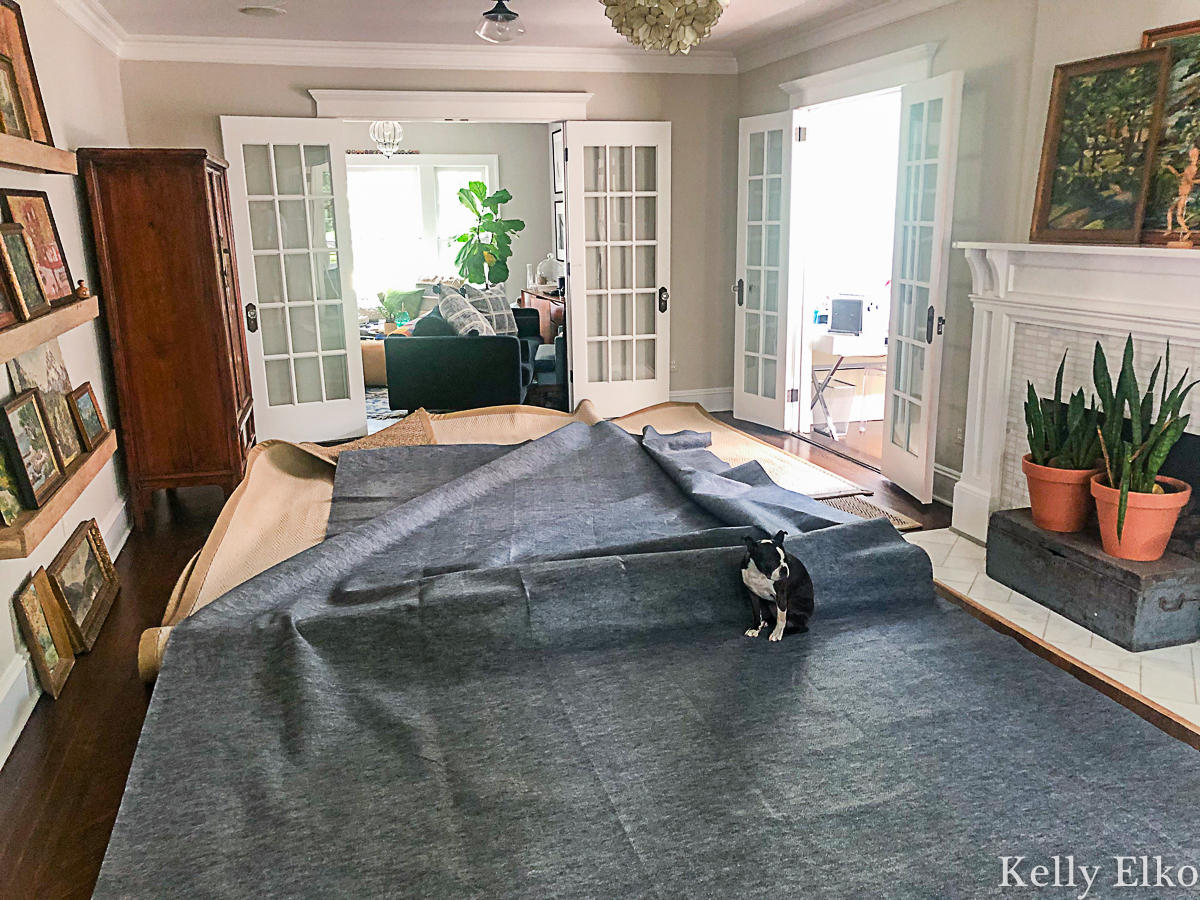 Another benefit is that my husband said the rug feels softer with the pad underneath.
I'm so happy I finally got a rug pad to protect my hardwood floors. Now I can get back to more important things like decorating for fall, playing with my dog and drinking wine!
Sources: Seagrass Rug (color Seabass) / Rug Pad