The Ultimate Cosmopolitan Cocktail and a Vintage Valentine Table
I set a colorful Valentine table and invited some girlfriends over for a festive Galentine dinner. See how I mixed some of my favorite vintage finds with new for a bold, fun and unexpected backdrop to a fun friends celebration. I'm also sharing my ultimate Cosmopolitan cocktail recipe that you can prepare a batch of in advance!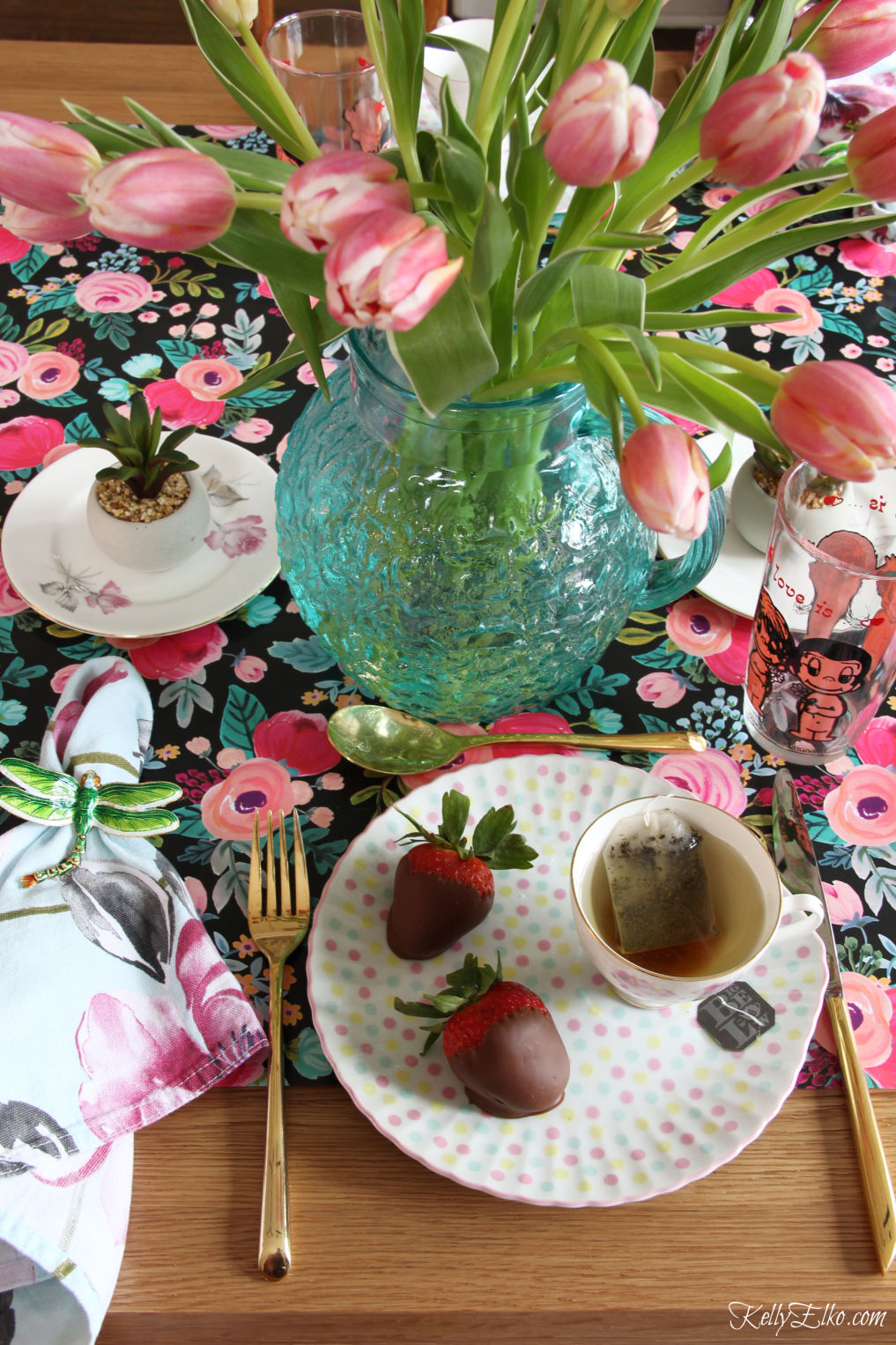 The less cooking I have to do the better and I believe that people are happy to get together and what is served is secondary.
My menu consisted of a quart of red pepper bisque soup (served in these cute little tea cups) and a salad from my favorite local cafe, crisp crackers for dunking and homemade chocolate covered strawberries for dessert.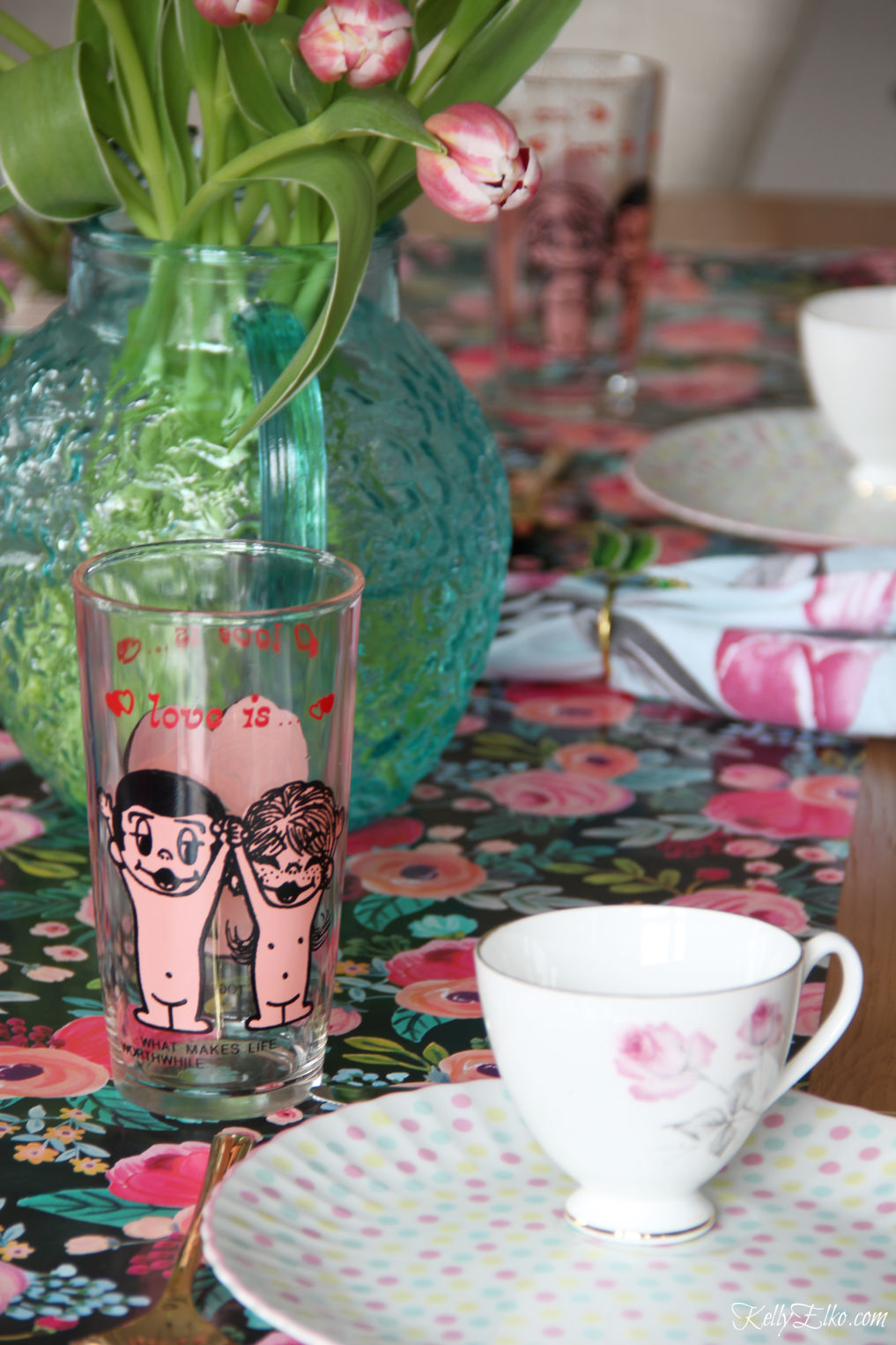 Post contains affiliate links
Remember the "Love Is" couple? I always loved reading that comic strip and these glasses were a major thrift store score! This colorful set of Love Is glasses is super cute too.

When I was a kid, my grandmother mailed my mother this gift of polka dot plates. My mom was surprised because they didn't look like something my grandmother would choose so when she came to visit and my mother thanked her for the plates, my grandmother was as surprised as my mom. The store had shipped the wrong ones! She kept them anyway and I'm glad she did.
Vintage pitchers make the prettiest vases and I love the combo of turquoise, pink and green. A wrapping paper runner adds fun color and pattern and I love that I can just roll it up and toss it when the party is over.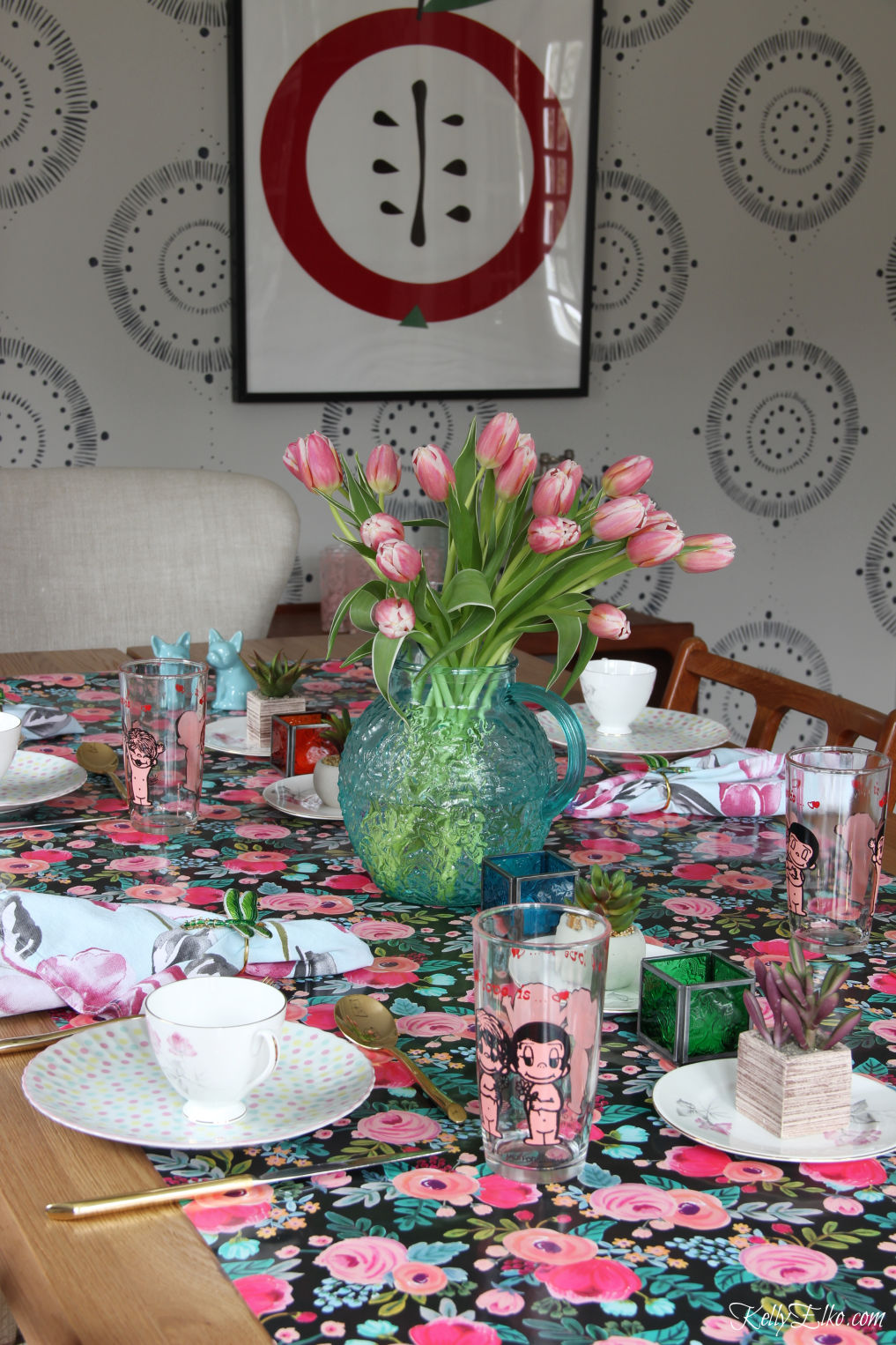 Of course no Valentine gathering would be complete without a festive pink drink so I mixed up a batch of Cosmos. I love that I can make a big batch before everyone arrives.
Note: the key is the fresh lime juice! This is my favorite handheld juicer to ensure you get every last drop out (perfect for lemons and limes).
The Ultimate Cosmopolitan Cocktail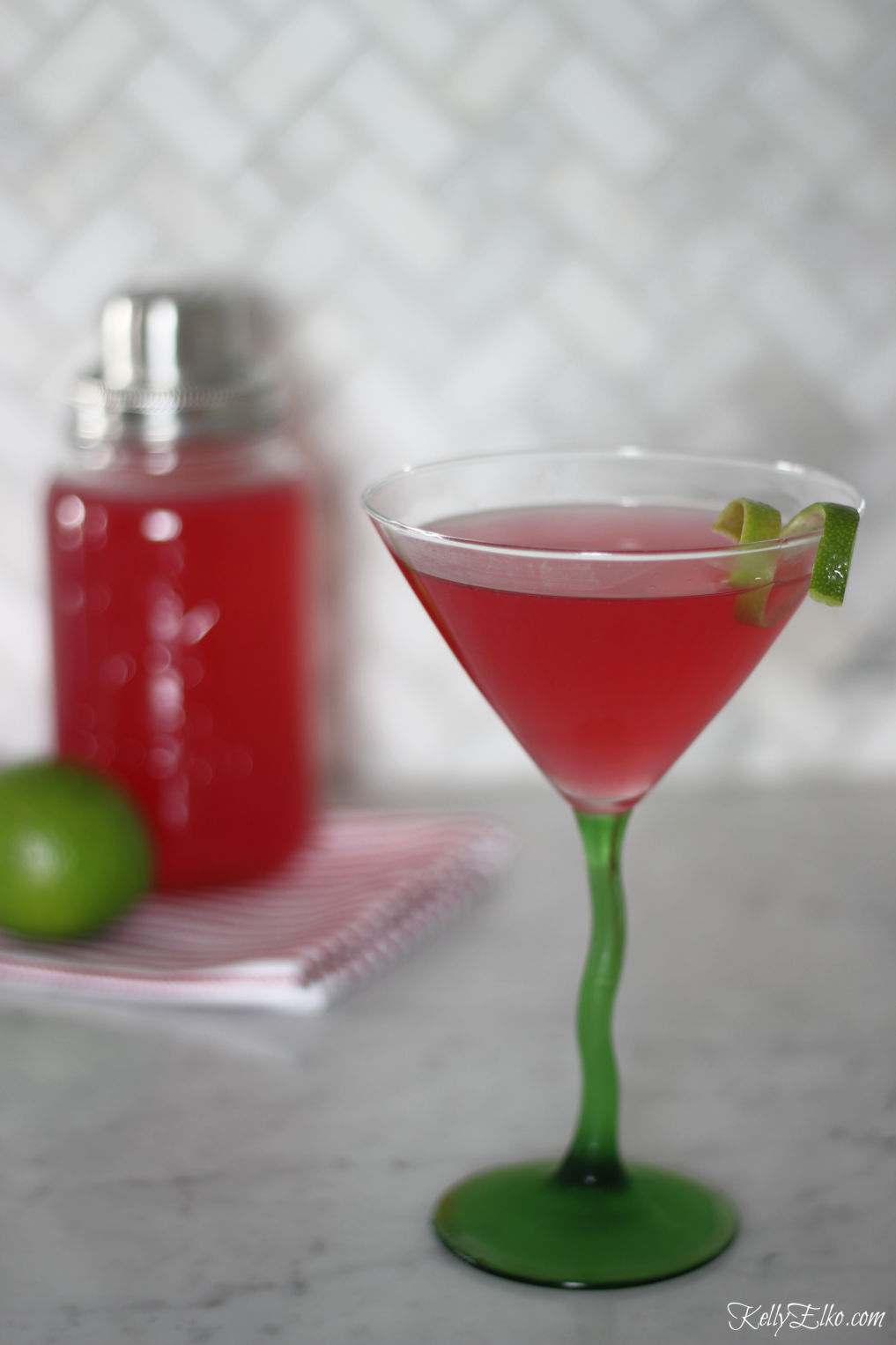 Ingredients
1 cup vodka
1/2 cup Triple Sec
1/2 cup cranberry juice (I used Ocean Spray Cranberry Juice Cocktail)
1/4 cup freshly squeezed lime juice (about 2 limes)
Instructions
Mix all four ingredients together in a pitcher and store in the refrigerator.
Right before serving, pour into a cocktail shaker with ice then shake for around 30 seconds and strain into glasses.
Double or triple the recipe for a crowd!
https://www.kellyelko.com/ultimate-cosmopolitan-cocktail/
I wish every one of you could have a seat at my table.
Cheers!