My Better Homes and Gardens Photo Shoot – Behind the Scenes
Only one vintage ornament was harmed during my Better Homes and Gardens photo shoot! I'm excited to announce that my home will be featured in the pages of Better Homes and Gardens Christmas Ideas 2019! I thought it would be fun to share some behind the scenes peeks into the workings of a photo shoot.
You're also getting a never before peek at my newly painted (spring 2018) house. It went from sage green to this amazing navy blue and I love how it turned out. I'll share more in a separate post when it warms up.
Before you read any further, you must promise to ignore (or at least don't judge) the pillow case window covering in the oval window!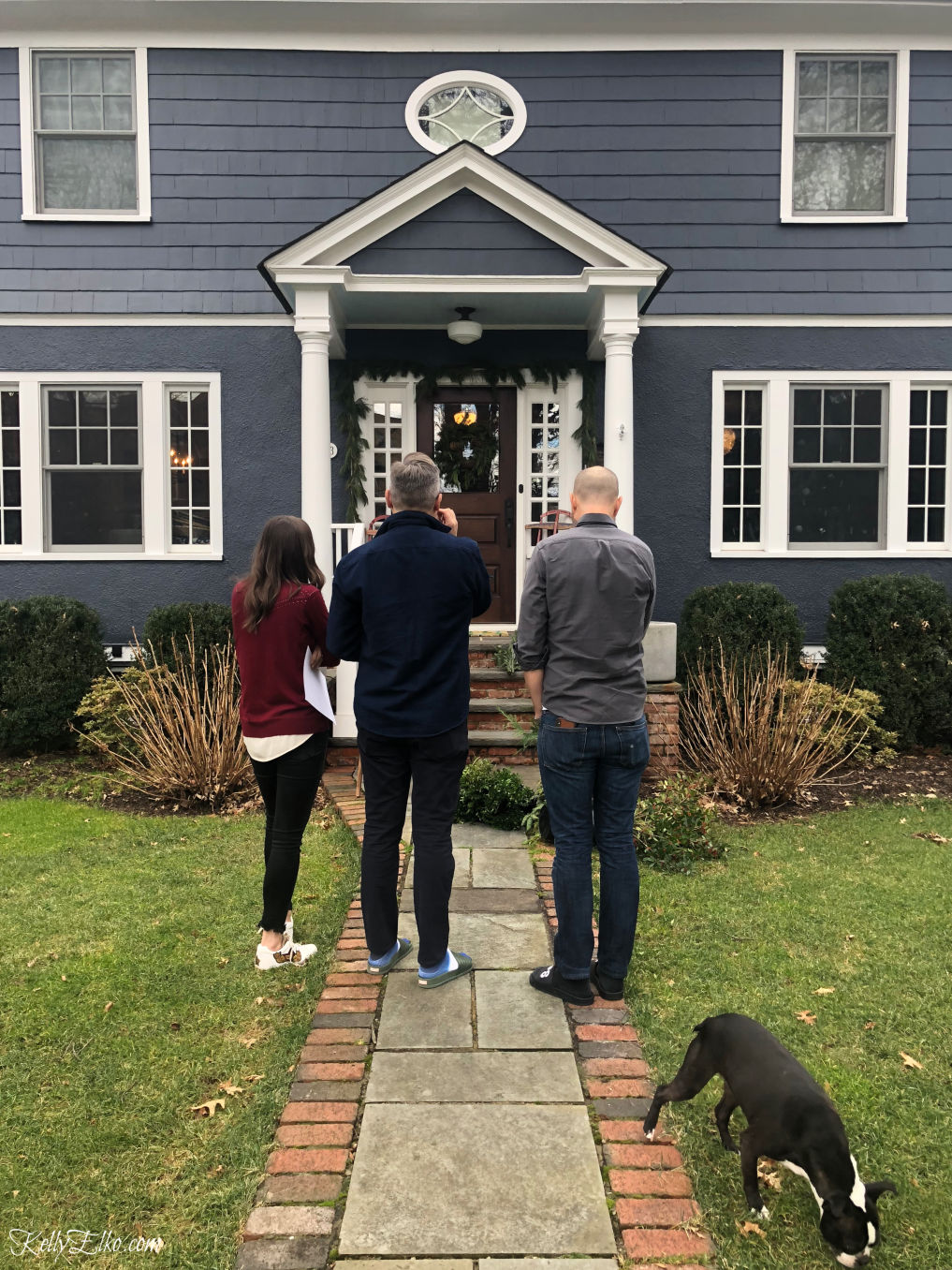 It all started back in September when I was invited to the Better Homes and Gardens StyleMaker event in New York. The home editor and I were chatting and she couldn't recall how she knew me until she finally realized she remembered my Christmas mantel from last year. She asked me to email her some pics of my home once I finished my Christmas decorating and she would possibly pitch it to her editor.
Once it was approved, the home editor and I chatted on the phone and she told me that she would love to do a mixture of the best of this year combined with the best of last year! We talked in depth about each room and what would be shot with which accessories so I knew exactly which areas of my home where they wanted focus.
Check out all my years of Christmas decorating past HERE to get an idea of what's in store.
Day 1 – Stylist and Assistant
Stylist Matthew Gleason arrived bright and early Saturday morning with his assistant Evan and a car overflowing with fresh flowers, greenery, garland, pillows, wrapping paper and much more! We walked through the house together to determine what he needed to tweak and worked his styling magic.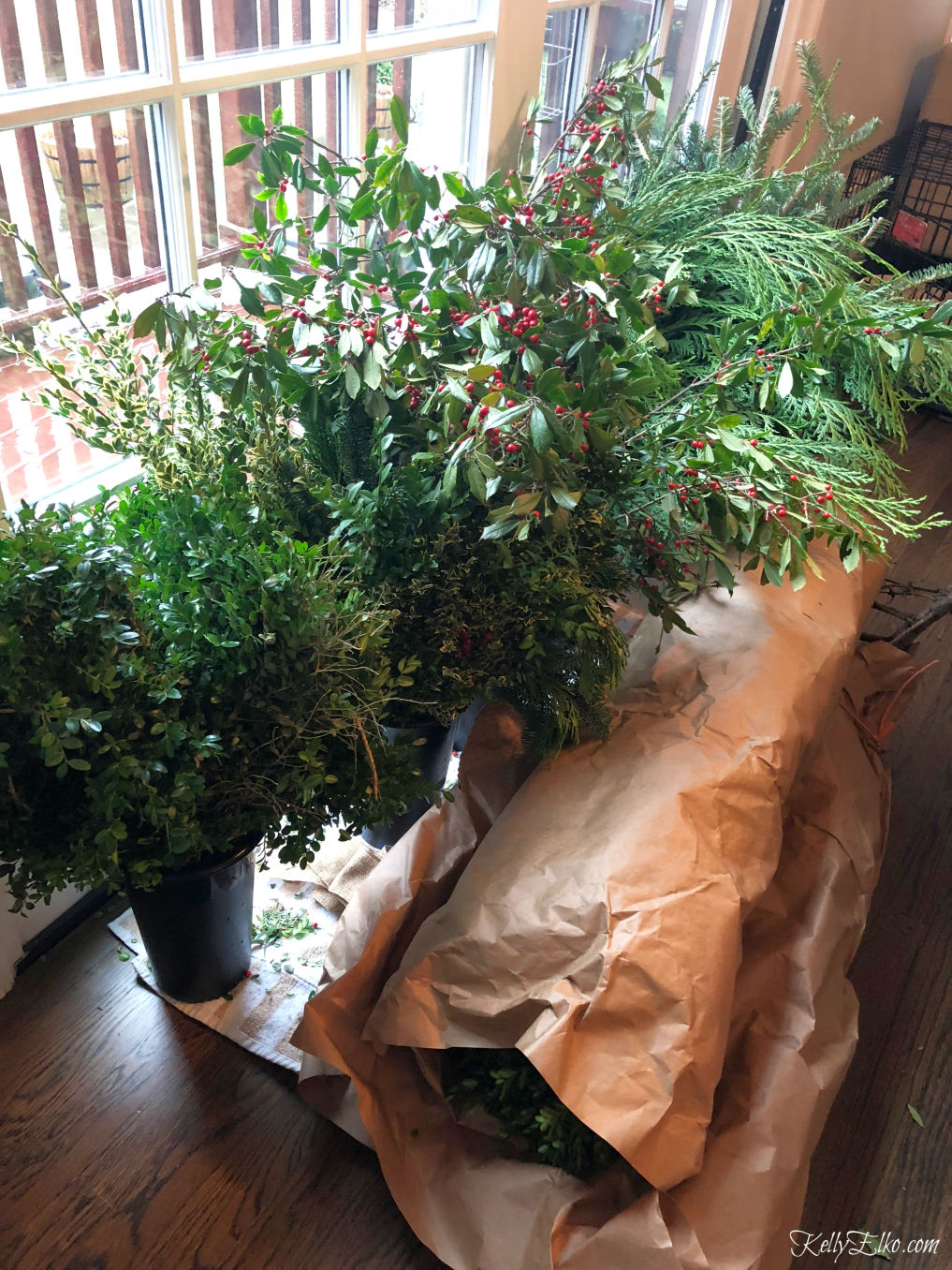 The magazine decided they wanted a fireplace screen so Matthew had arranged for a local store to lend us one. The three of us hopped in the car and went to choose our favorite (can you guess which one we used).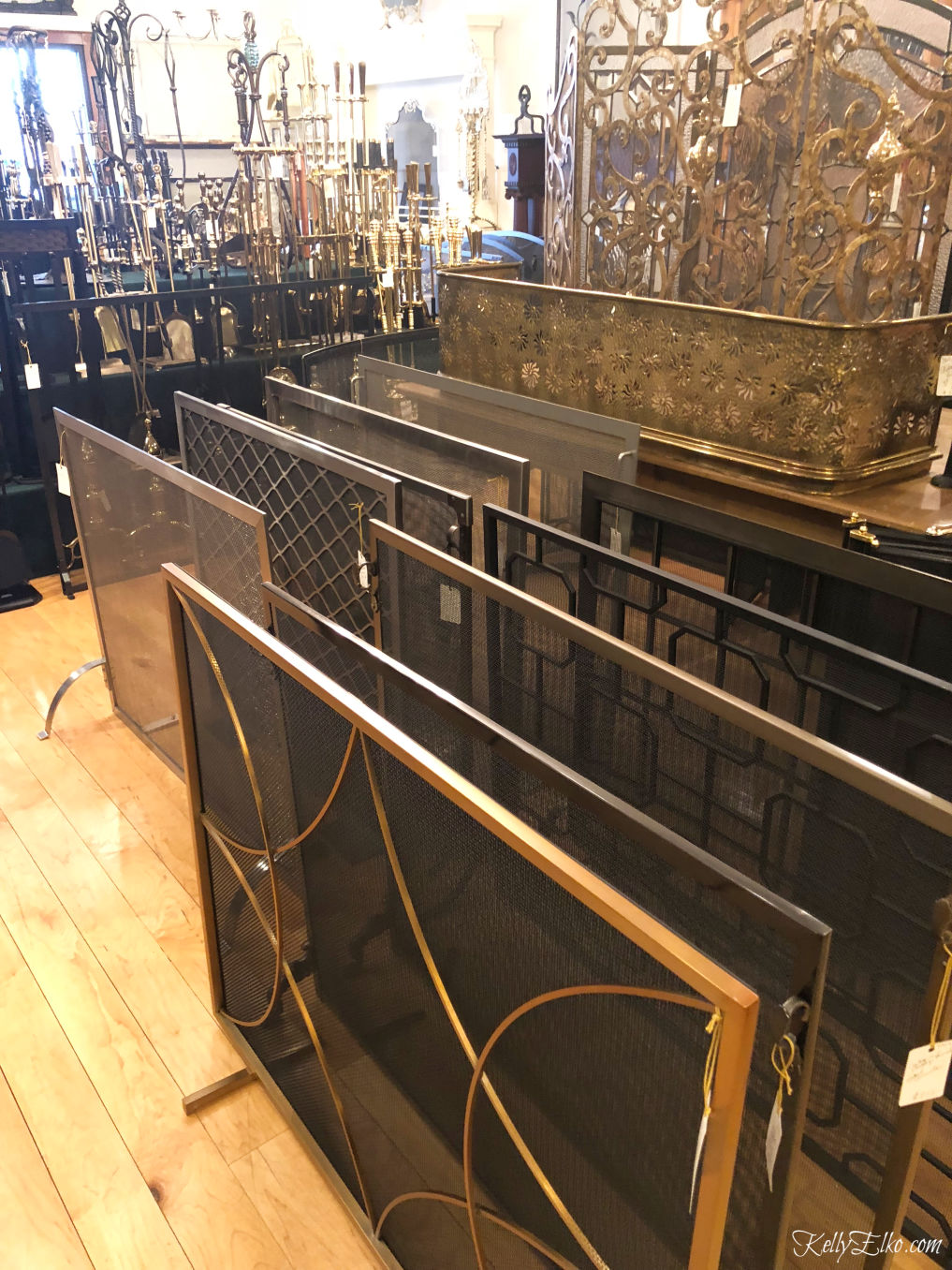 Days 2 & 3 – Crew of Five
Photographer David Land, his assistant Matt, and Monika from Better Homes and Gardens joined the stylist and his assistant for the next two days.
I could not believe the amount of time that goes into setting up each shot! Once the area was styled, the photographer would snap a photo and everyone would gather around the monitor to analyze it for ages. Sometimes a corner needed more color, a distracting piece needed to be removed, pillows needed to be adjusted or a ribbon needed to be cut.
After shooting the entire living room from many different angles, I realized we forgot to turn on the fireplace so they had to start over from square one to get the shots that included a roaring fire.
Every little detail was attended to – right down to ironing wrinkled ribbons and pillows.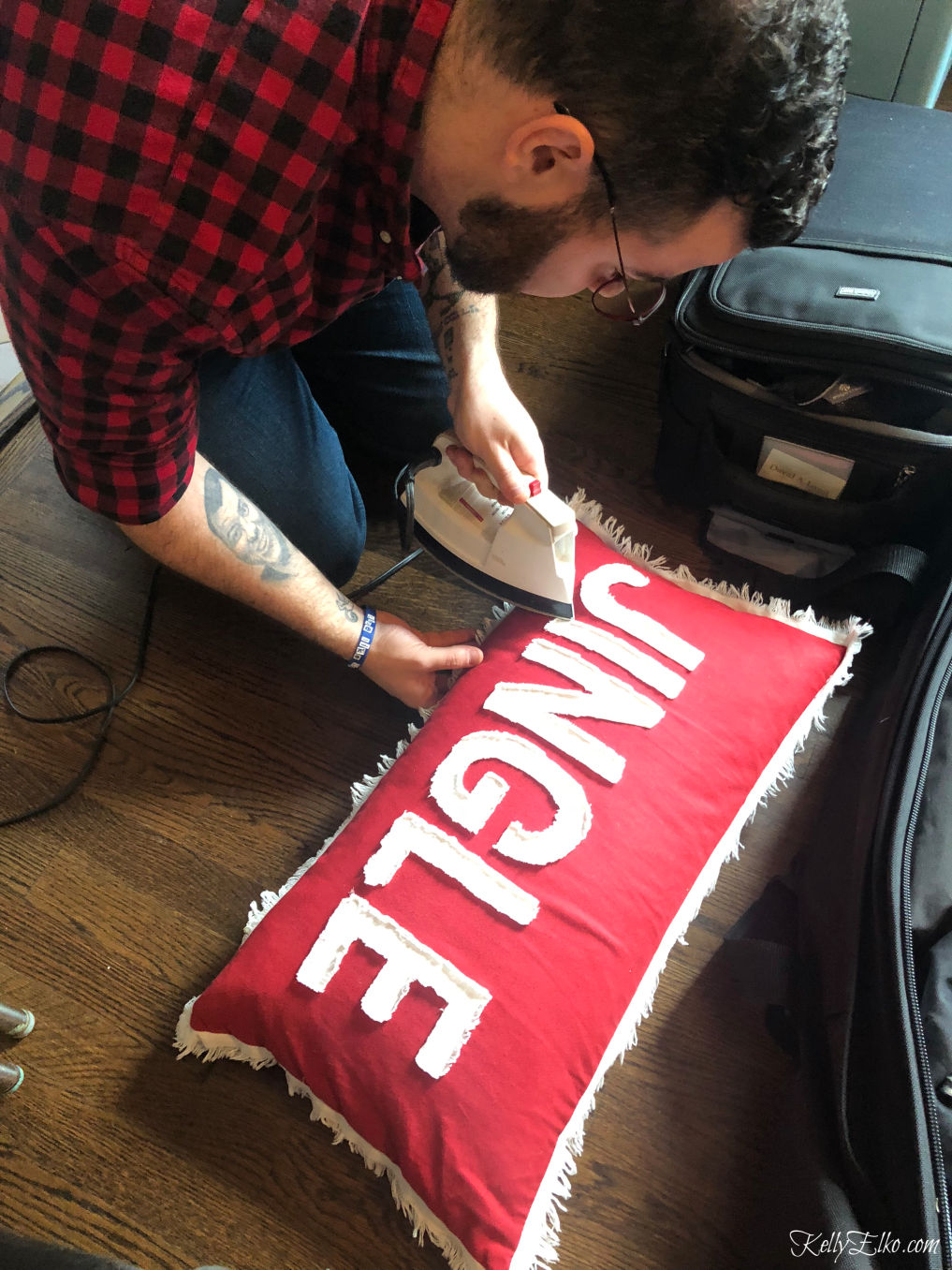 My poor hubby couldn't find a place to sit!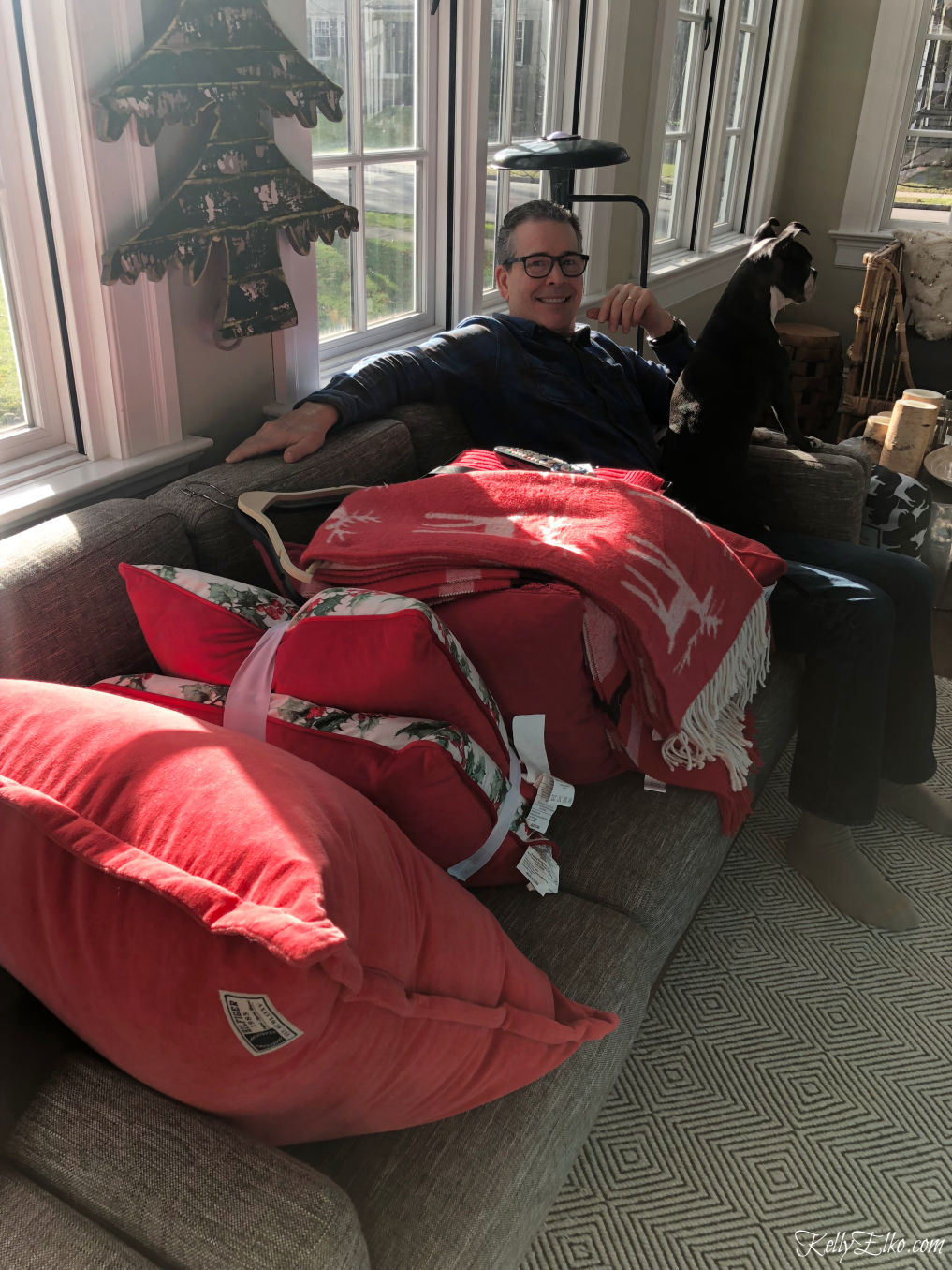 What you won't see in the pretty pages of the magazine is my every day clutter shoved to the side!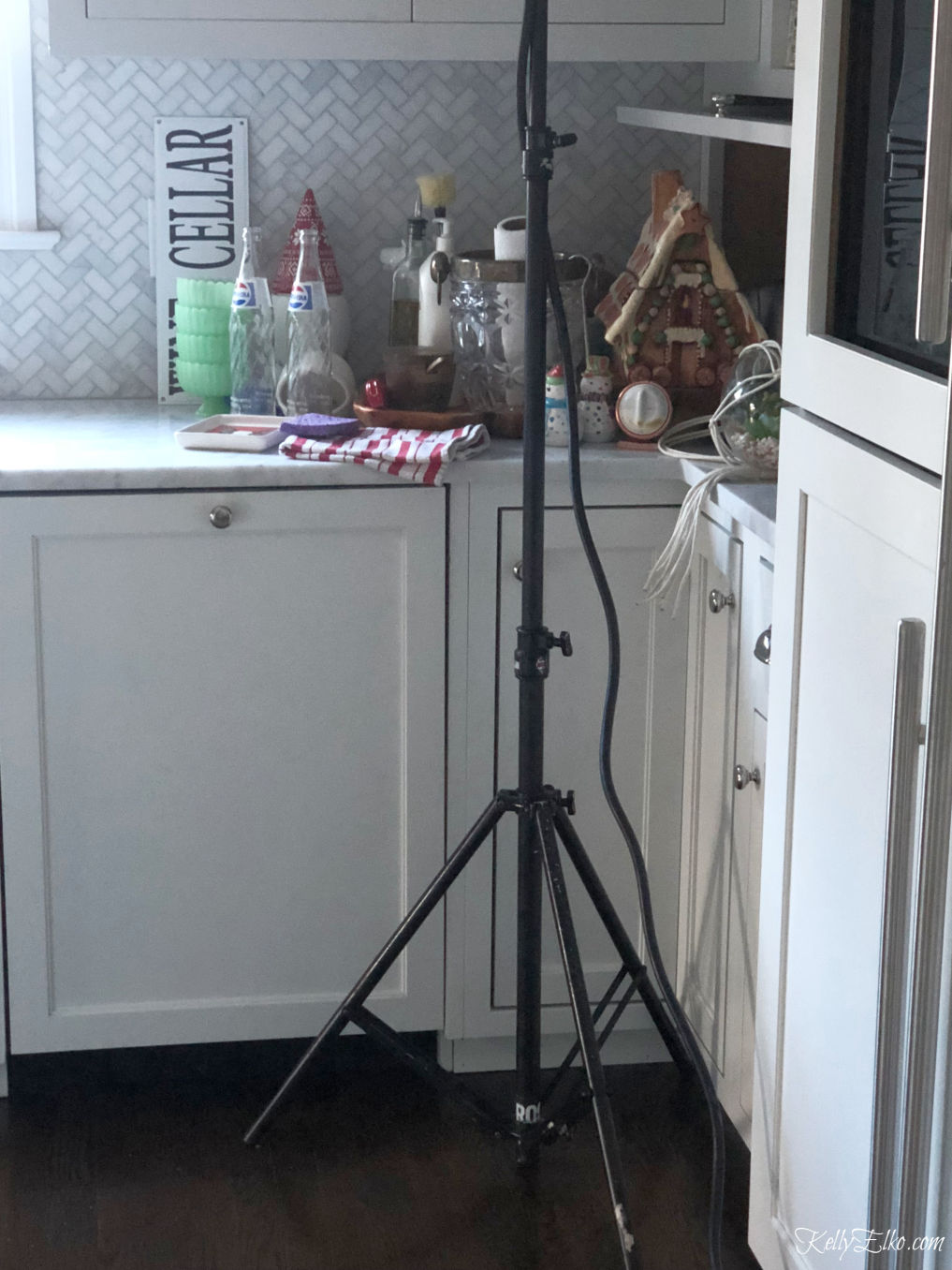 Matthew brought some his own vintage ornaments to add to my collection but unfortunately he didn't let me keep them!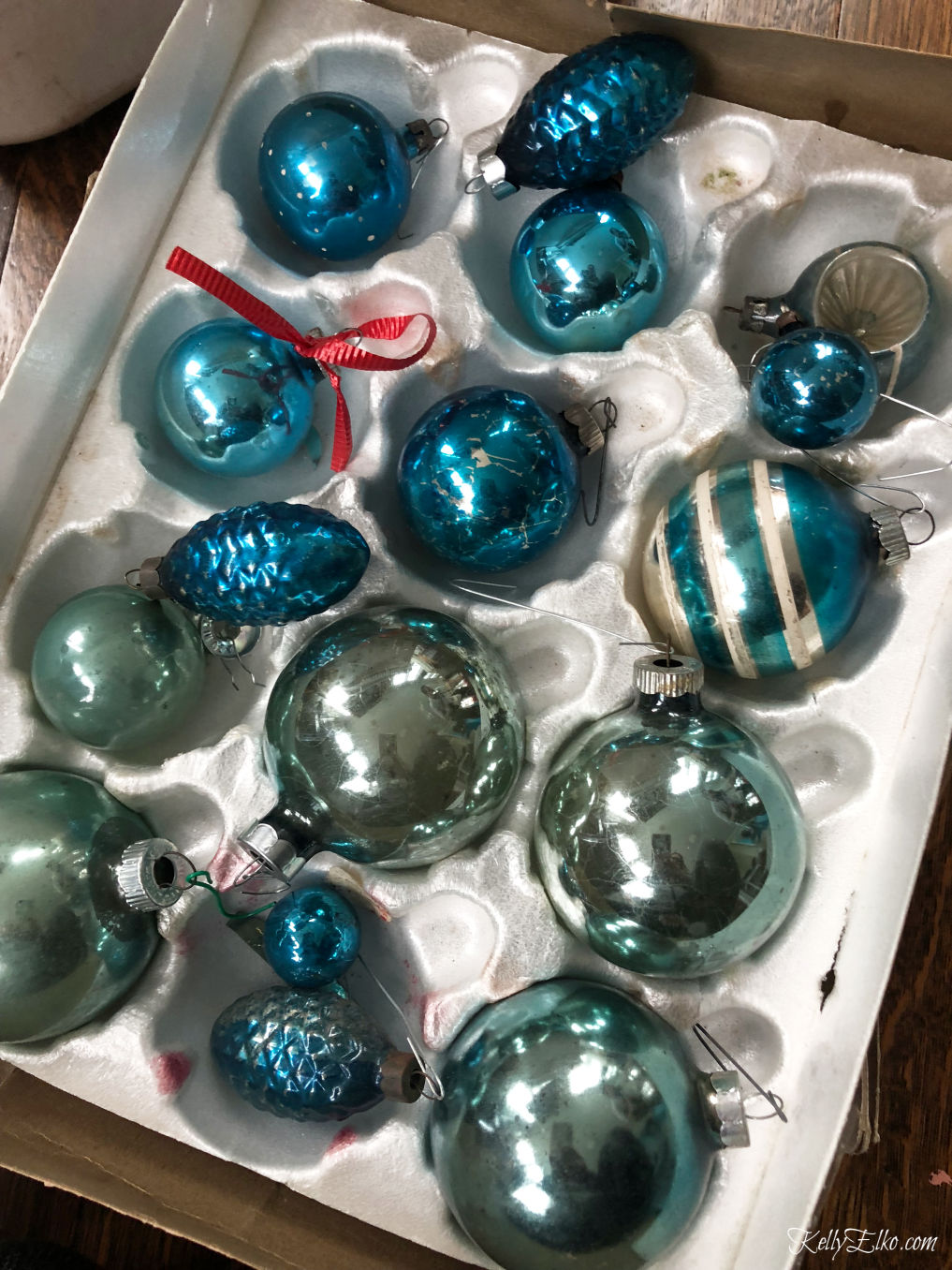 My favorites were the edible props!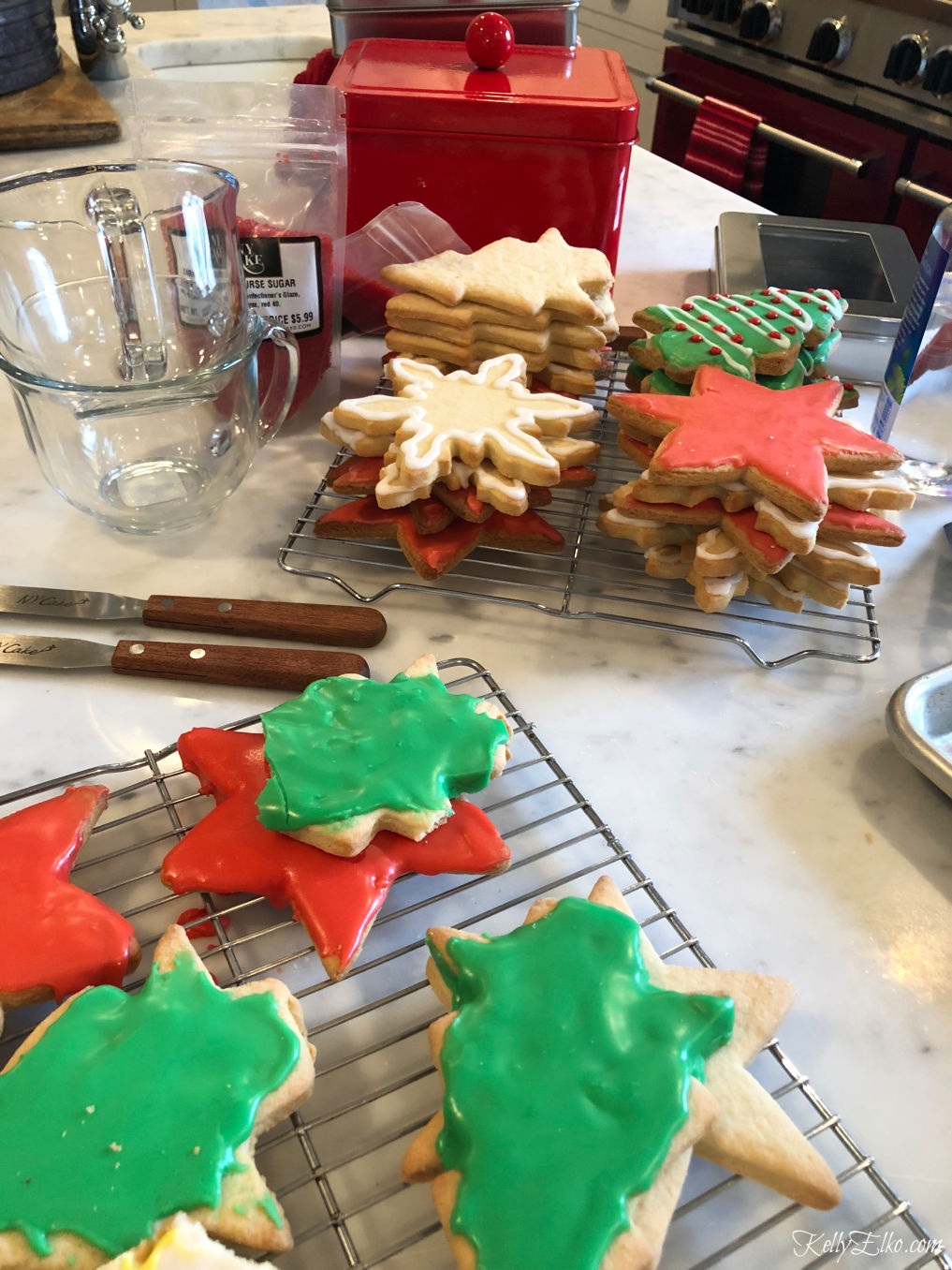 The last day of shooting ran late into the night and we had to shoot in pitch darkness! My neighbor texted me that the strobe lights set up in my dining room were lighting up her walls!
I was thrilled to have my family involved in the shoot and David took a family portrait, lots of shots of my girls in various settings and seemingly endless photos of me that David would not let me see! I'm a little afraid to myself in print – hopefully lots of editing will happen!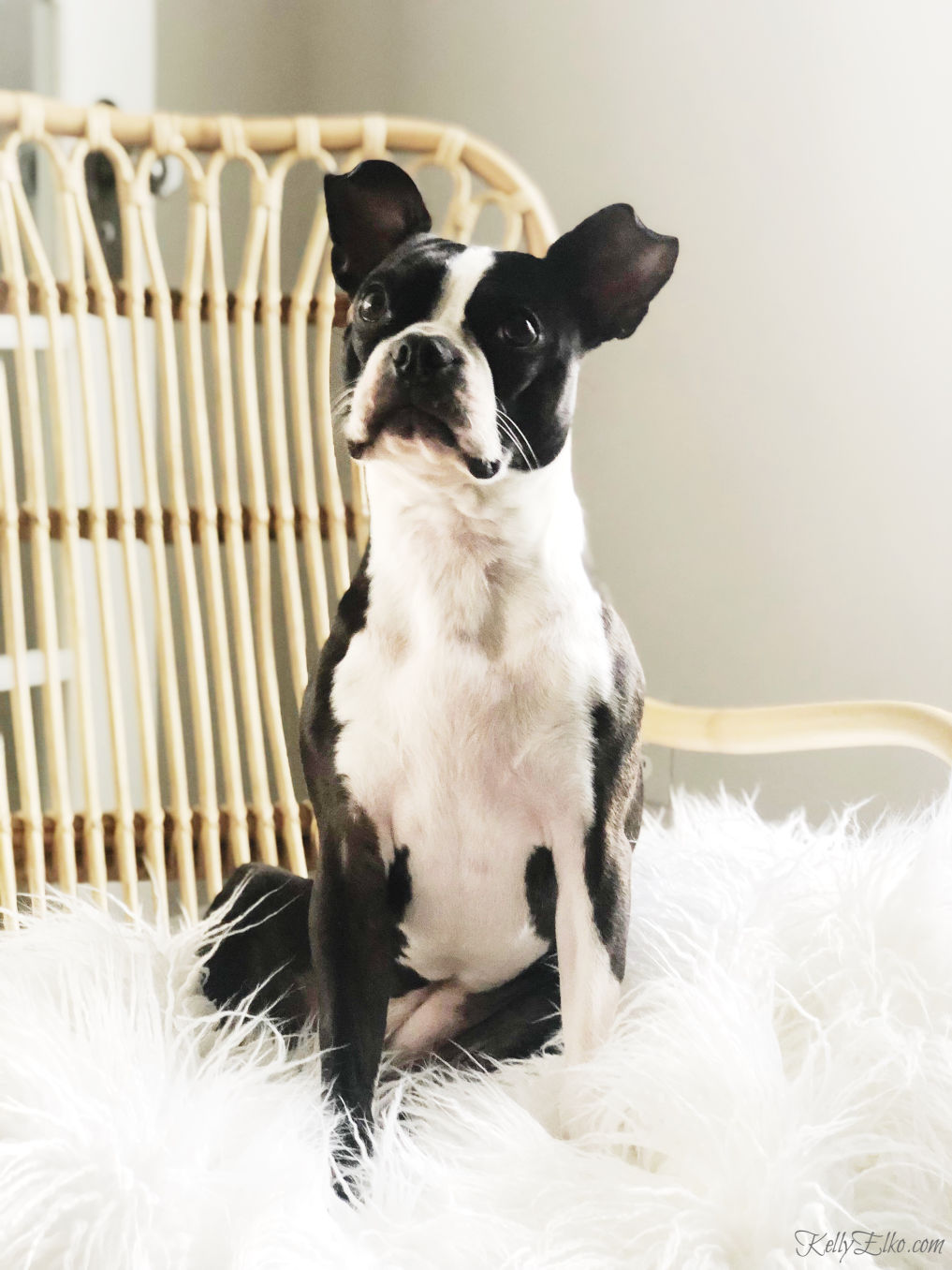 David took this pin up pic of Sushi on his cell phone! She was the star of the shoot and the crew could not believe how well behaved and what a great model she was.
The best part of the shoot may be the fact that they helped me clean up and put all of my Christmas decorations back in my basement. Then then put all of my furniture back in it's place, swept up and left me with lots of fresh flowers and greenery plus way too many freshly baked cookies!
It was such a fun experience and I can't wait to see my home and family in the pages of Better Homes and Gardens.
Stay tuned for Christmas 2019!
See all of my Christmas decorating ideas here.