Let Them Eat Cake! How to Etch Glass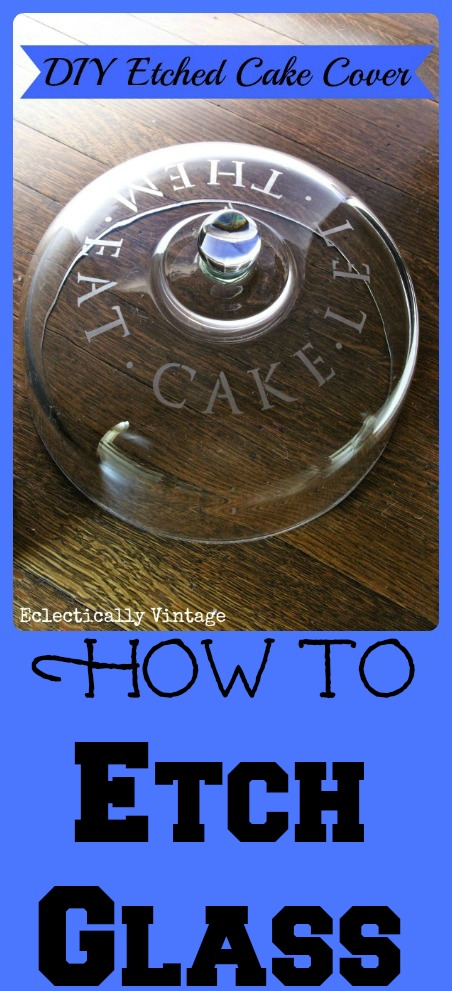 Less than three weeks until Mother's Day!  If I want to remain happily married for another 17 years, I know what I've got to do.
Come up with a fabulous gift to show my mother in law what an amazing wife her son chose!
Simple craft idea to the rescue – how to etch glass!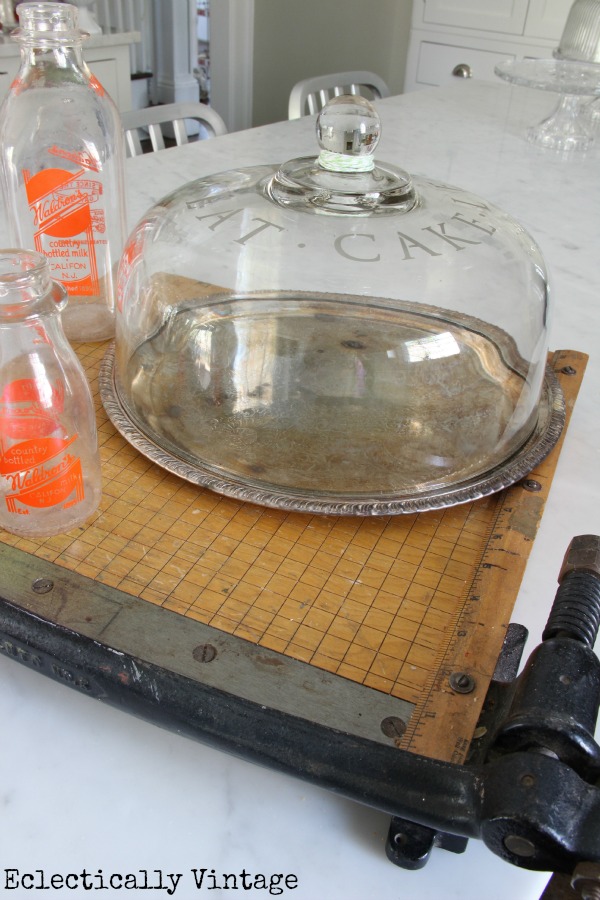 There's nothing my mother in law loves more than cake.
Growing up, my hubs told me there were trips to the bakery …
every single day!
So what better to give my mom in law for Mother's Day than a cake cover etched with the words …
Let Them Eat Cake!
Diamond pendants, Coach purses, mani/pedis?
That won't impress her.
I know the way to my mother in law's heart and it's through her stomach.
How do you think I've managed to stay peacefully married for so many years?
Etched Glass Cake Cover
1) Clean glass cake cover (found mine at HomeGoods)
2) Apply Martha Stewart Self Adhesive Stencils to the glass (I did each word separately)
3) Brush on a thick coat of Martha Stewart Glass Etching Cream
4) Wait 15 minutes and wash off
5) Peel off stencils
6) Bake a cake, put under dome and get ready for dessert
So I'll fill a plate with cakes, brownies, cookies and pastries and she'll look lovingly upon me and say, "we are so lucky to have you in our family".
She'll probably just say thanks and then start devouring the goodies but a girl can dream can't she.
P.S. I love this almost as much as I love my stamped silver spoons – I'm sharing how to stamp silver.