I've Got Your Number – Kitchen Cabinets
I have a love for numbers.
Weird since I never loved math.
But I can add up the tax in my head in seconds on anything.  Trust me, I'm the girl you want with you when you go shopping.
So when I got my Silhouette machine, the first thing I thought of was numbering something.  But what?
My kitchen cabinets were my guinea pig.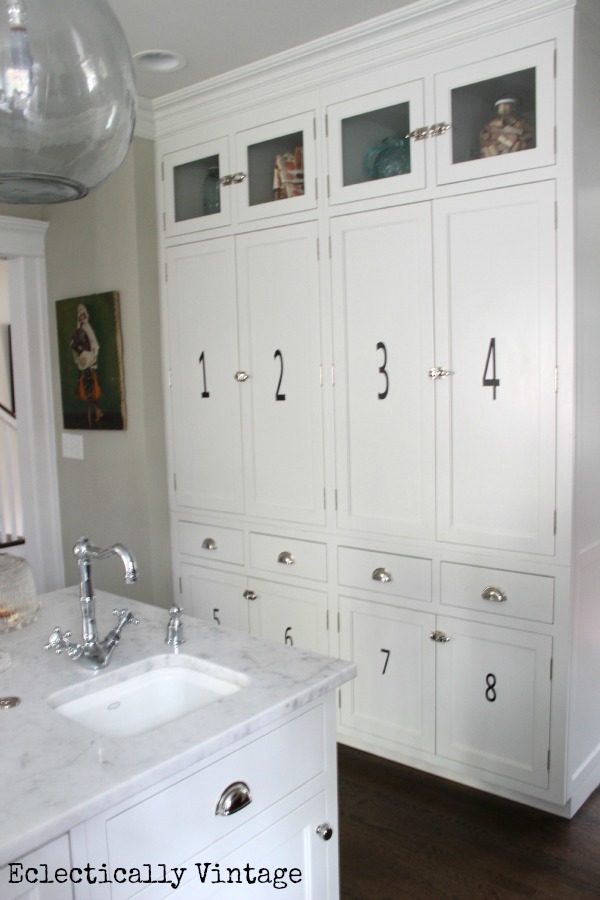 Peel and stick.
No commitment – just peel off when you need a change.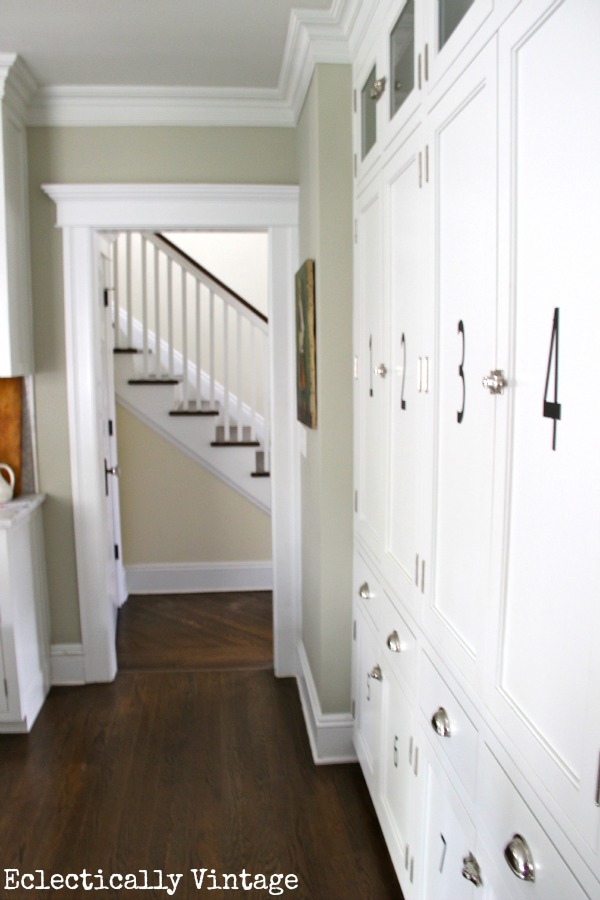 Now I can say, Olivia, please get me some cereal from #1, peanut butter from #4 and some Thin Mints from #5.
No more, "where is it?" or "I can't find it".
I'll have the most organized pantry – from the outside anyway!  The inside is a whole 'nother story!
Hmmm, what can I number next?