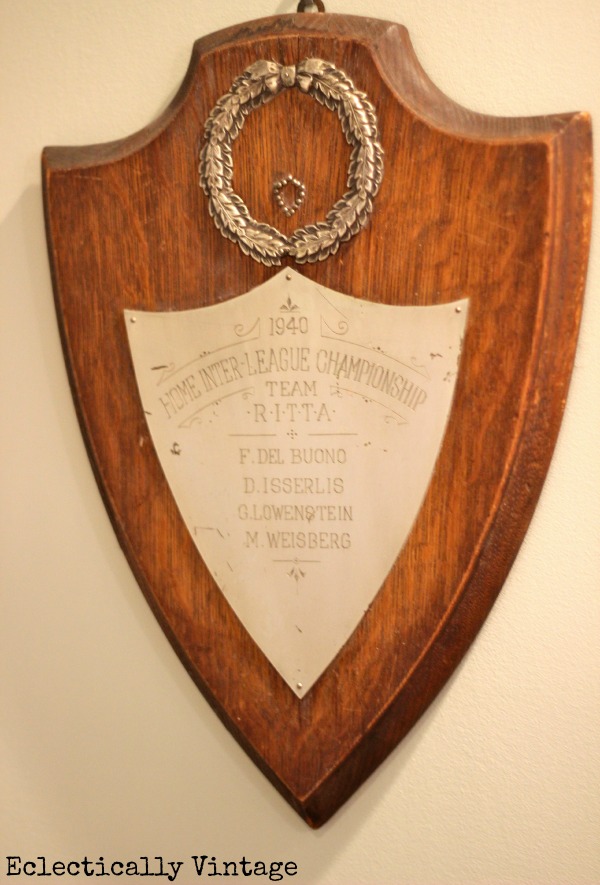 What do you do on vacation?
Do you force your hubby to drive you to a thrift shop?
I did just that a couple of weeks ago in Newport, RI.
Somewhere between touring mansions and eating ice cream, I stealthily programmed the GPS to lead my unsuspecting family to the thrift shop.
Poor unsuspecting guy just drove along until he realized we were not heading back to our hotel!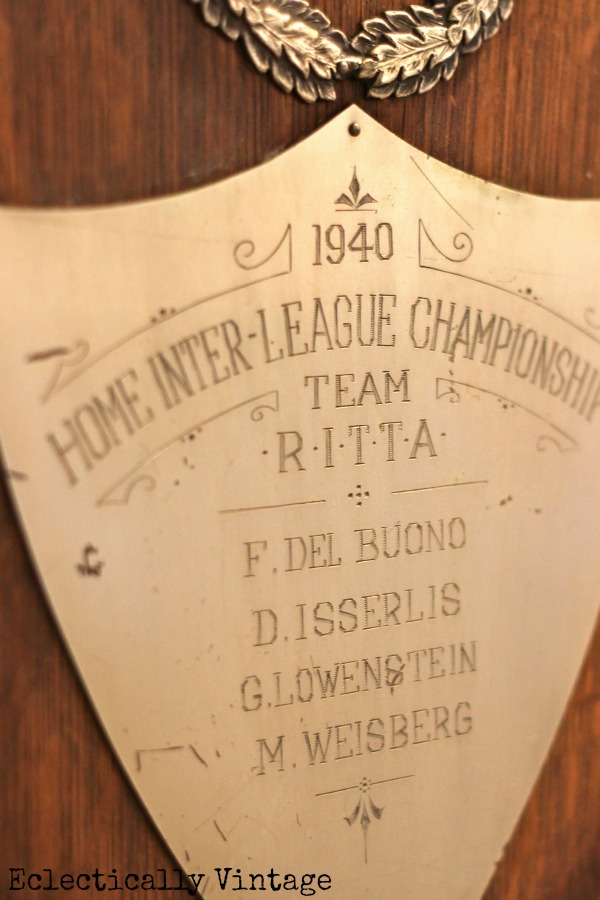 It paid off since I took home the trophy – literally!
It will fit in nicely with my vintage trophy collection.
I think F. Del Buono, D. Isserlis, G. Lowenstein and M. Weisberg would let me on their winning team, don't you?
Check out all of my vintage finds.