A Dozen Unique Out of the Pot Planters
Looking for creative planters? Here are a doze unique out of the pot planters that are sure to wow!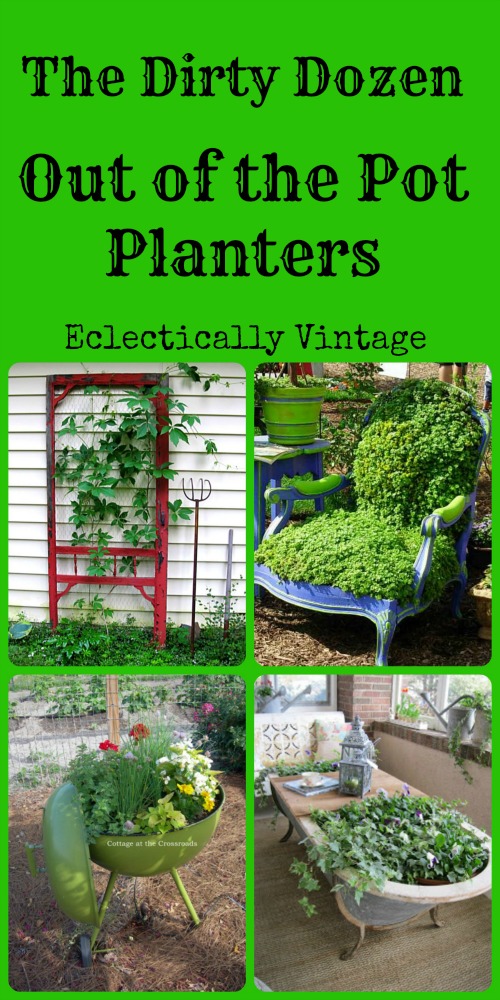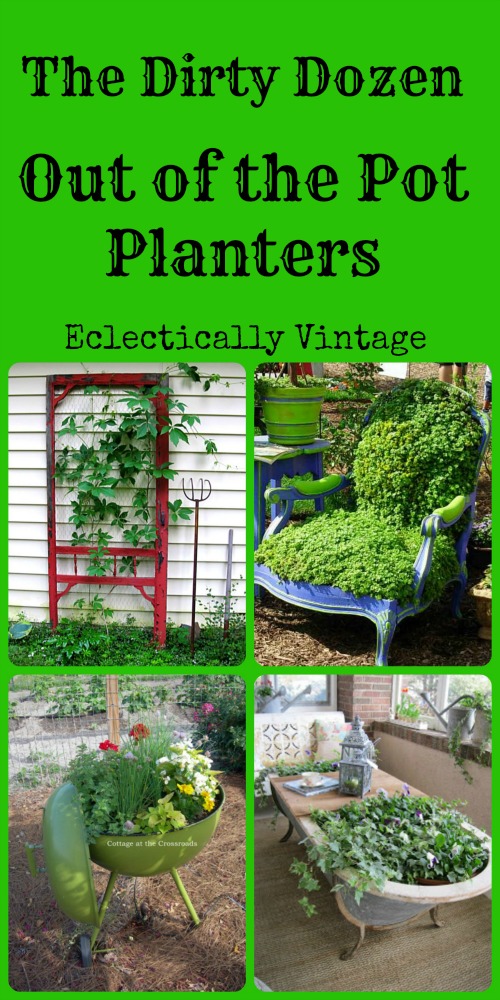 You know I have a love affair with unique planters!
Here are some of my favorites and here's to getting our hands dirty.
An armchair planter – all that's missing is the ottoman!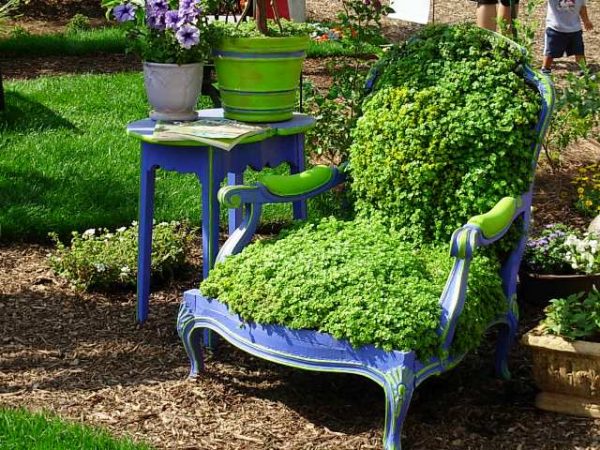 Everything including the kitchen sink in these flowers planted in an old sink.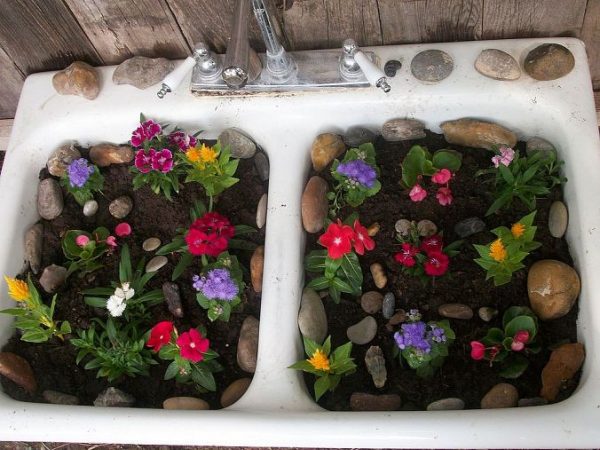 Forget dishpan hands – turn that washtub into a tree planter – oh yes!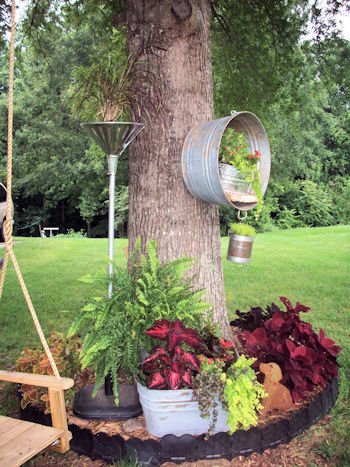 Only Funky Junk Interiors would think to turn an old Mix Master into a planter!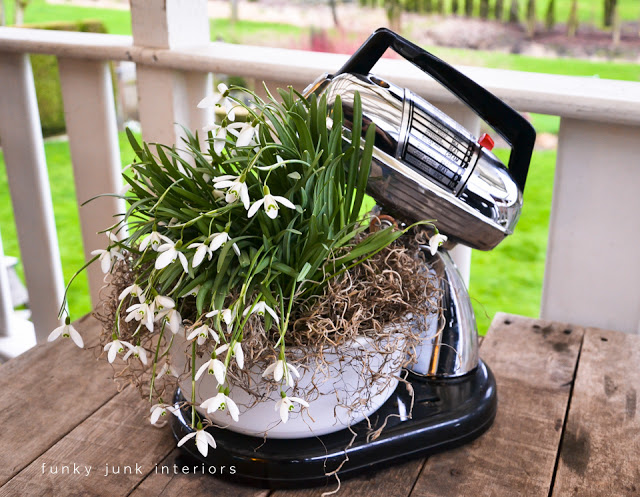 Forget the tire swing – how about tire planters!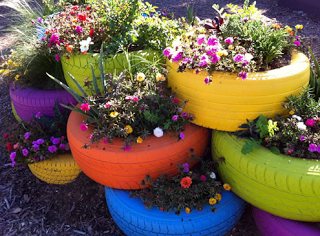 I can smell the burgers … I mean the flowers on the grill.  Turn that grill into a planter like Cottage at the Crossroads did.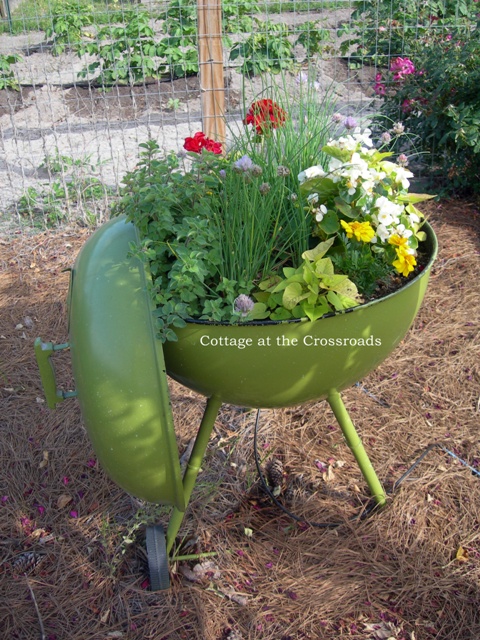 Who needs a bubble bath when they can have a bathtub planter!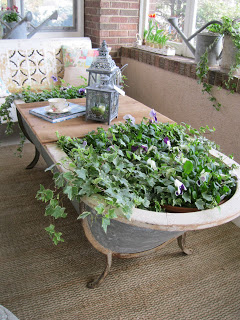 Forget peddling and prop that bike against a tree and plant flowers in the basket like French Country Cottage did.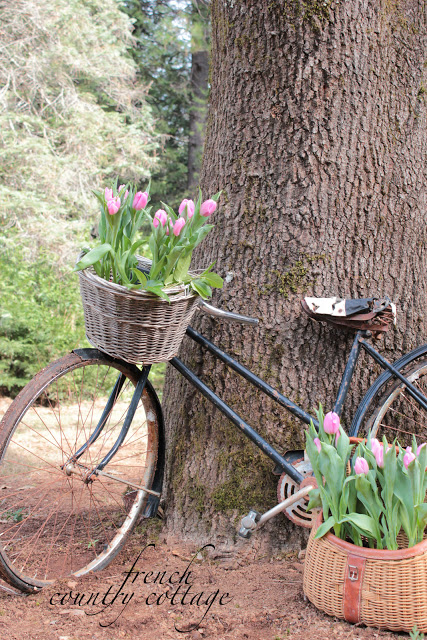 Vintage screen door trellis is such a fun focal point in the garden.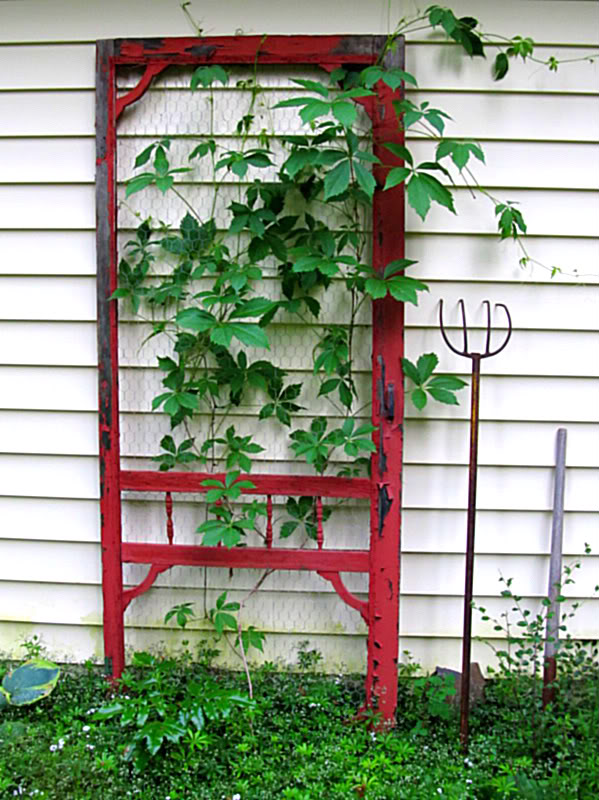 Turn that shovel upside down and turn it into a trellis for your favorite climber like Cottage in the Oaks did.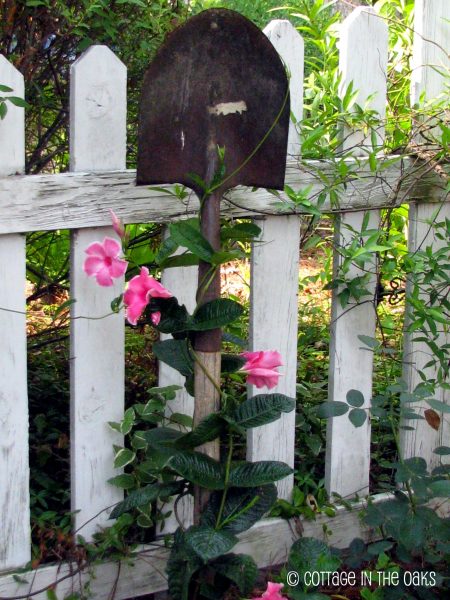 An antique gas fireplace as a planter!
You'll never believe what Beth from Unskinny Boppy paid for this beauty and you've got to see the rest of her fabulous mantel that goes along with it!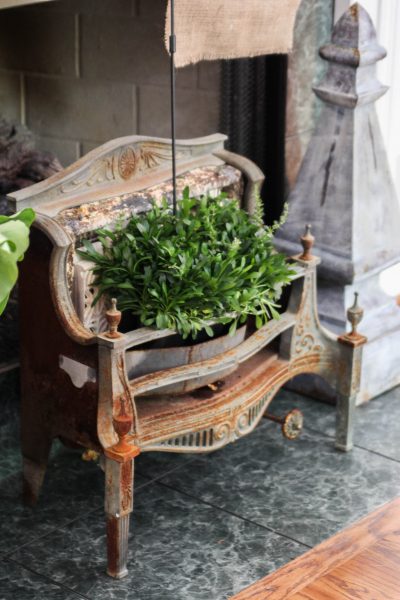 And of course my dresser planter wants in on the fun.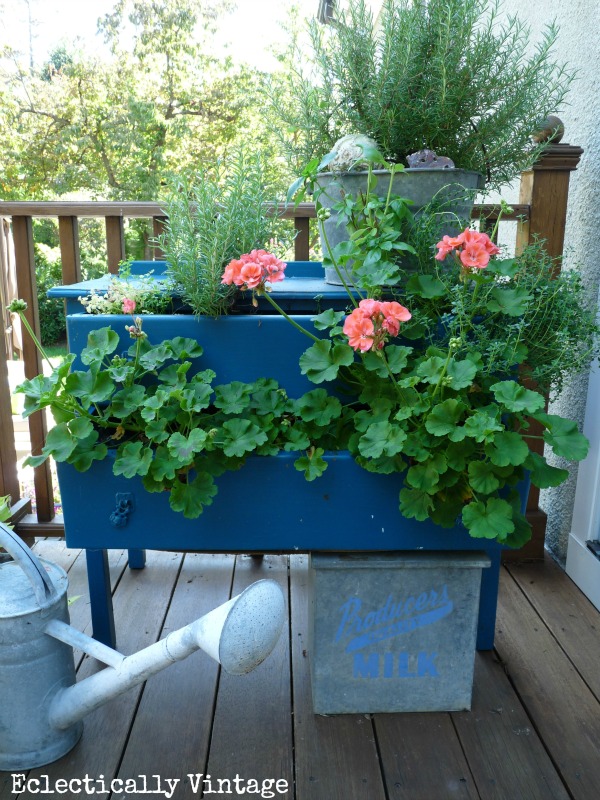 My mop bucket planters say no to cleaning and yes to enjoying the garden.
Here's to putting our fingers in the dirt and coming up with some unique ways to show off our plants.
What's the most unusual thing you've ever used as a planter?