Think Outside the Pot – My Summer Porch
It's time to think outside of the pot and get creative on your front porch! See how to create a trash can planter that will be the talk of the neighborhood!
What do wine, plants, vintage and thrifted finds have in common? They're all things you'll find on my spruced up my front porch! I got creative with a trash can, an old basket as a wreath plus I have a great tip for adding real plants and flowers to your planters that takes only seconds!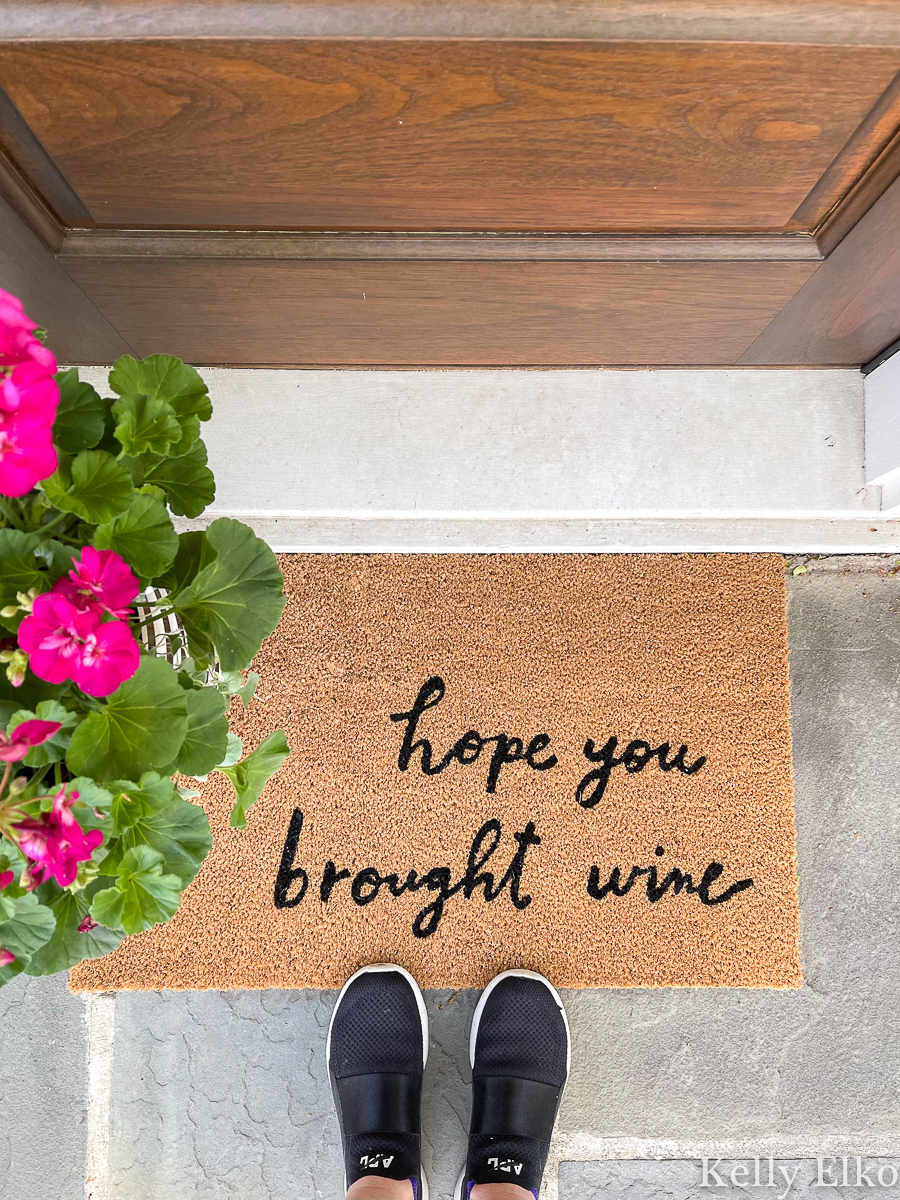 This doormat has my name written all over it so if you plan to drop by, make sure you've got wine (or vodka or tequila … I'm not picky)! Speaking of wine, don't miss my favorite sangria recipe here.
This post contains affiliate links which means if you make a purchase, I may earn a small commission at no extra cost to you.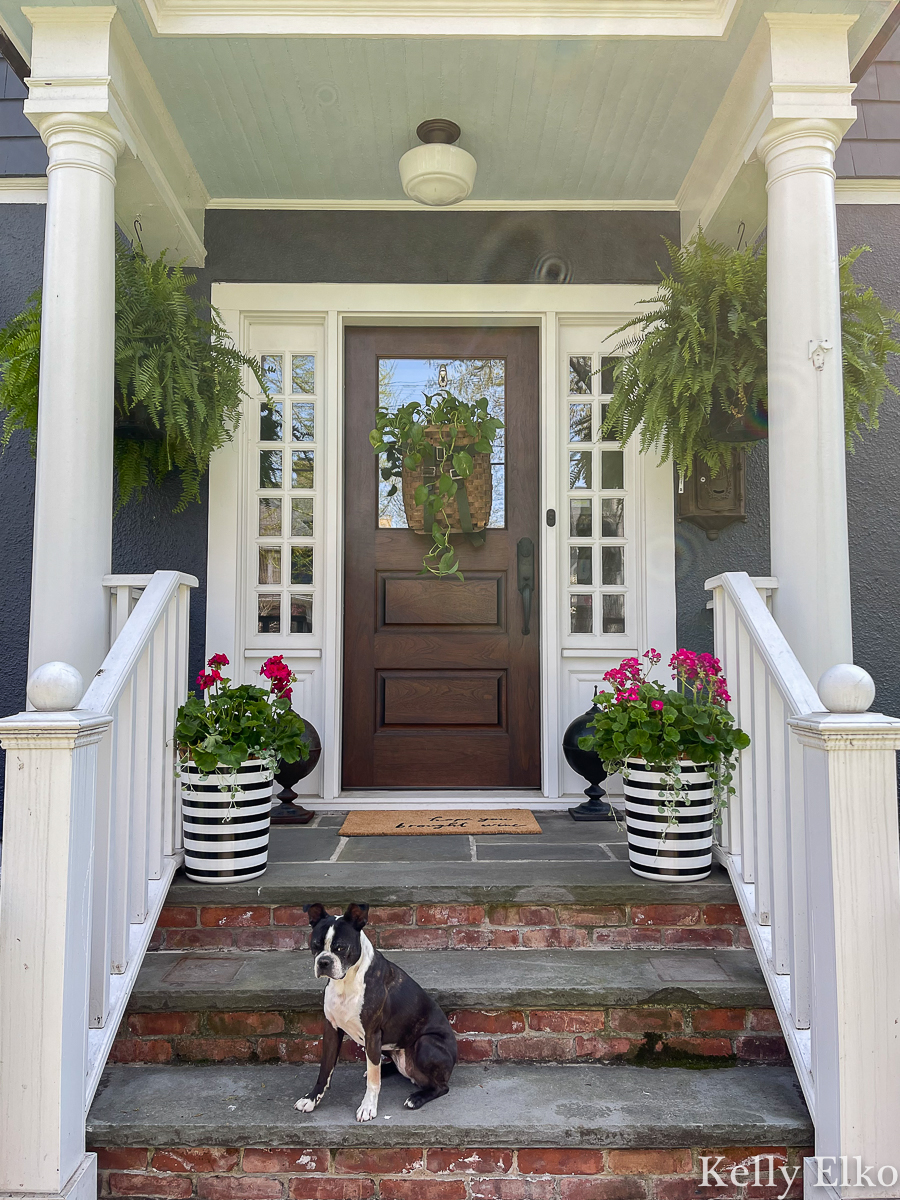 Curb appeal matters and plants make a great first impression on any front porch.
Can you believe these black and white striped planters at my entrance are actually plastic waste cans?! Not your normal dinky waste cans either. These are larger than normal (5 gallons) which makes them perfect to be repurposed into outdoor planters.
I actually found one at the thrift store and immediately knew its days of holding trash were over. As luck would have it, I found another one at the same thrift store a few days later. Luckily, I found them for you and the best part is they cost less than $6 each!
Click Here for Black & White Striped Waste Cans
If you don't love the stripes, click here for the same waste can in other colors and patterns.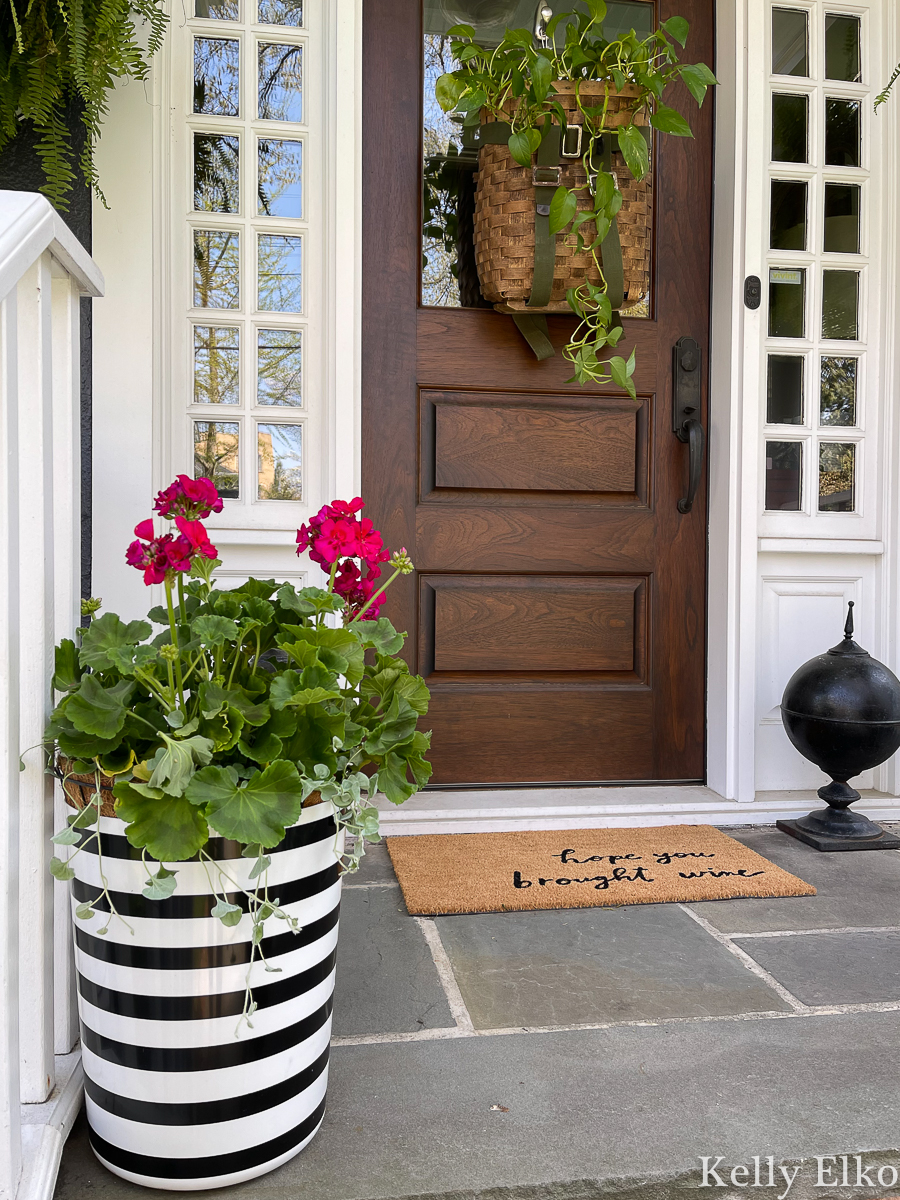 I have a planting secret! I bought these hanging baskets filled with geraniums and trailing vines (also known as "the spiller"), removed the hanging hook, then just plopped them into the planters!
If you look at the top of the planters, you can see the coco liner from the hanging basket peeking out. I added a heavy rock on the bottom of the pot to weigh them down.
If you plan to put dirt and plants directly into your waste can, make sure to drill a few holes in the bottom for drainage.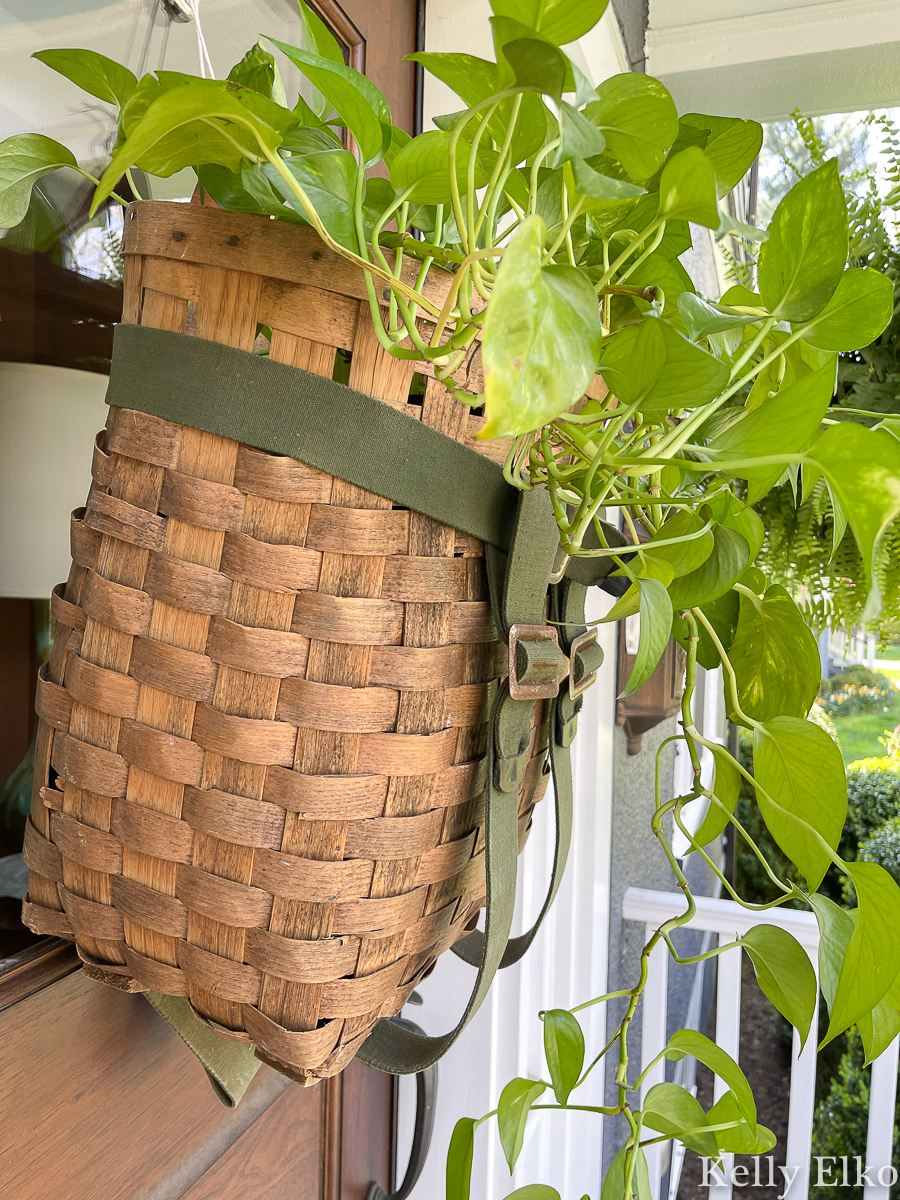 My vintage Adirondack basket makes the cutest front door wreath with an easy care pothos plant cascading down the front.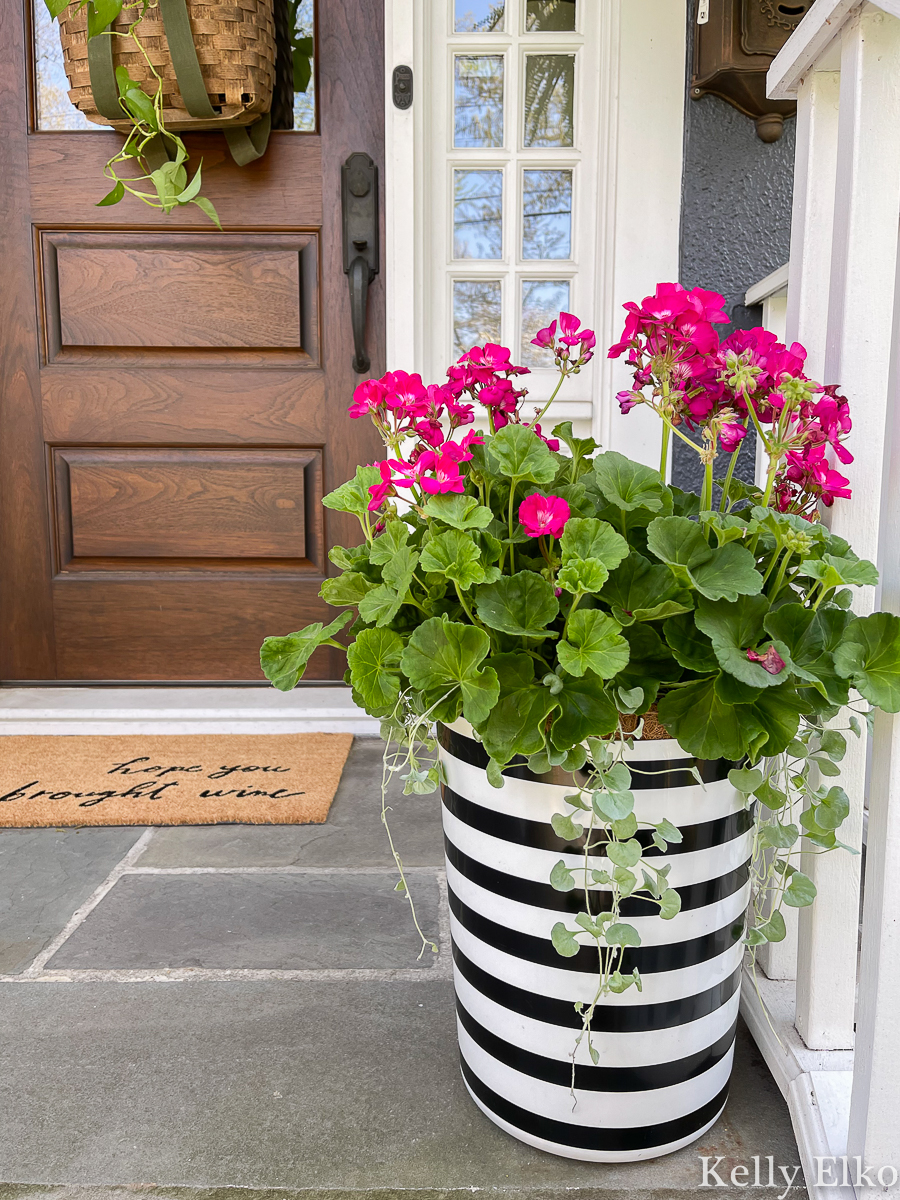 I love the graphic black and white stripe on these garbage cans turned decorative planters and am so happy I found them while thrifting.
What is a good plant for the front porch?
Covered porches offer some shade and ferns in hanging baskets are an easy care solution. A trailing pothos plant spilling out of an old basket is another shade loving plant.
Most annual geraniums need full sun and these pretty pink flowers and the perfect pop of color to the black and white pots.
These plants will last well into late summer and even into fall. I treat the ferns as annuals and toss them when they get crispy and turn brown.
Want more creative planter ideas …
Love to garden? …