Best Ever Summer Sangria Recipe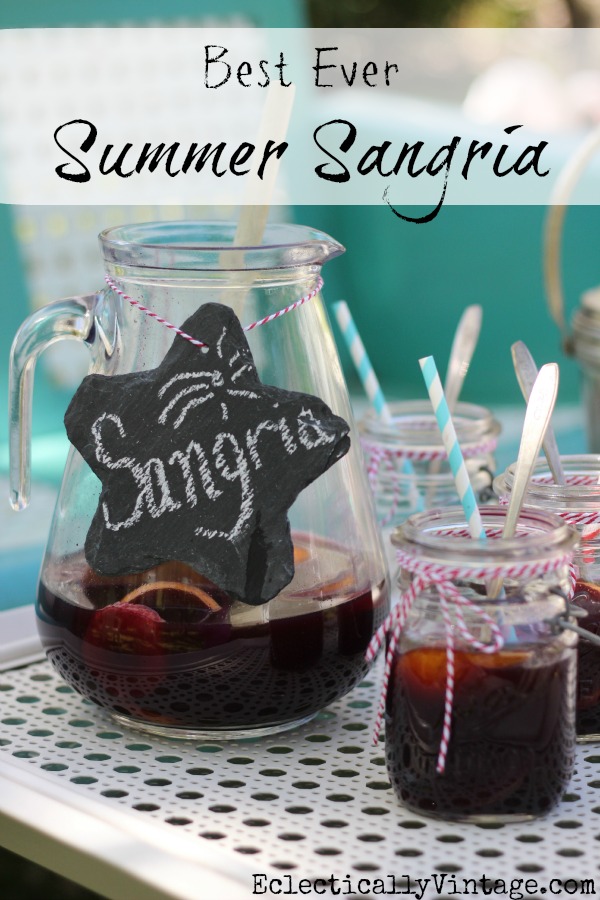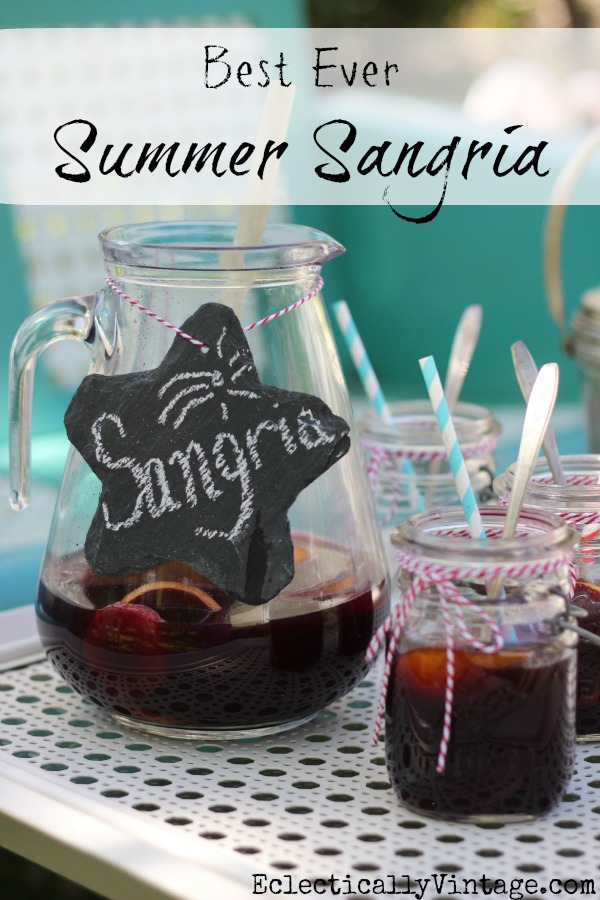 I wish I could invite every single one of you over.
We'd sit outside on my vintage turquoise glider and chat and laugh while my hubby manned the barbecue.
I'd serve you my favorite summer sangria recipe and you'd beg to know how I made it.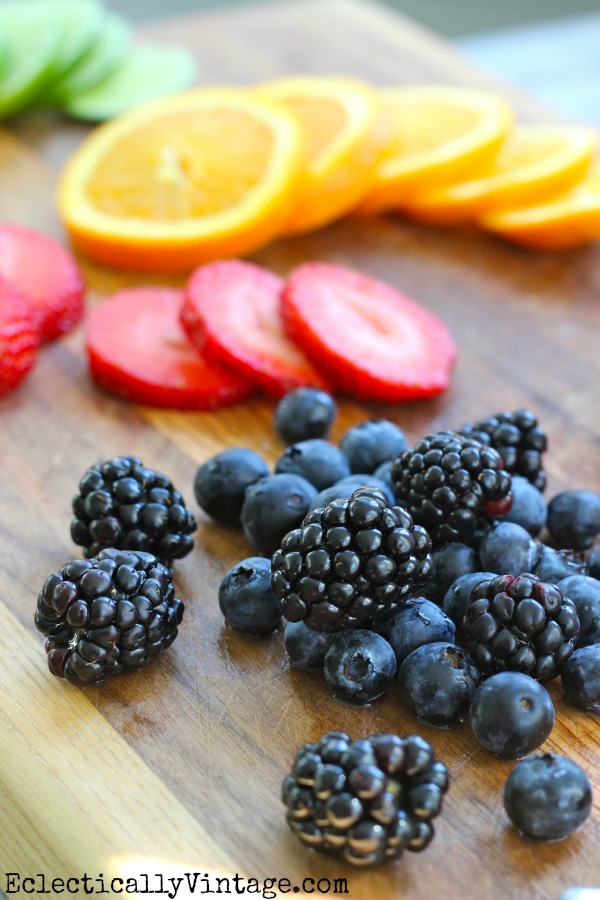 Ever notice how the best recipes get passed down from friend to friend?
My friend Brian is very serious about his sangria recipe and concocts giant vats of it in his basement.
Once I tasted this liquid gold, I begged him for the recipe and now I'm passing it along to you since that's how I roll!
Don't let the list of ingredients scare you – they all come together to create the perfect balance of dry and sweet that you will love!
Ingredients
1 bottle dry red wine
1/2 cup pineapple juice
1/2 cup orange juice
1/3 bottle dry white wine
1/4 cup gin
1/4 cup light rum
1/4 cup orange liquor
1/4 cup brandy
2 tbsp sugar
2 cups of your favorite fruit
Instructions
Mix all ingredients together and let marinate in the fridge for 24-48 hours.
Pour over ice and enjoy!
https://www.kellyelko.com/best-ever-summer-sangria-recipe/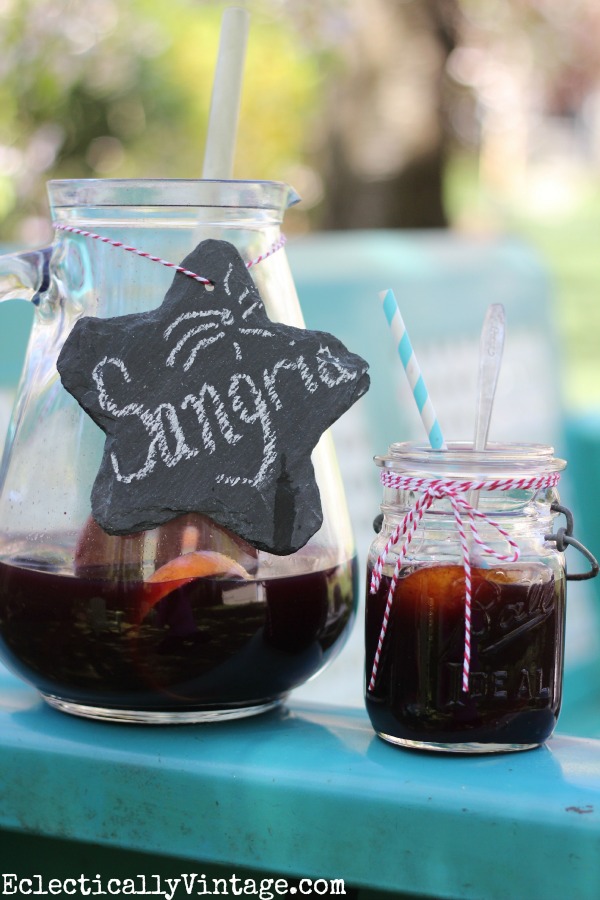 I'm raising my sangria filled mason jar to you and toasting to your health and happiness!
Check out more of my favorite simple recipes here.
Cheers!