Summer camp packing tips so you have one happy camper!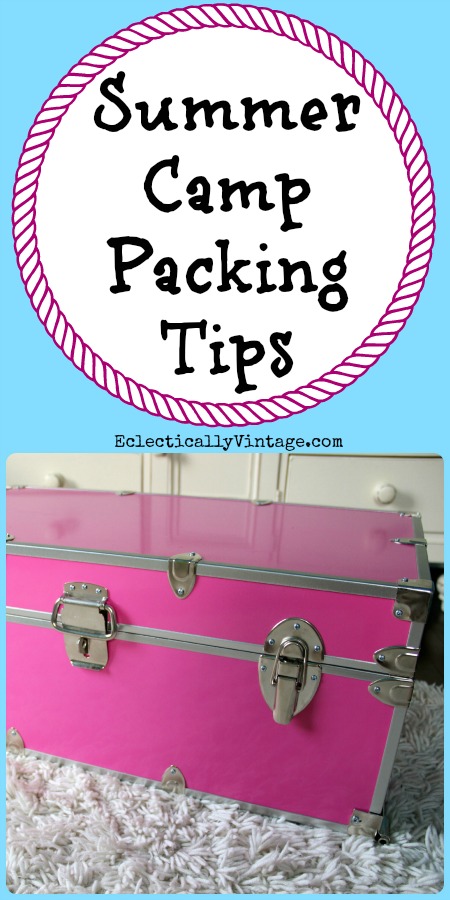 Summer camp.
Where great memories are made.
It takes a village to get them off to camp – the packing list is huge!
From sleeping bags to sunscreen, pajamas to playing cards, toothbrushes to towels …
Don't stress – prepare in advance and follow a few summer camp packing tips so you and your child are both very happy campers.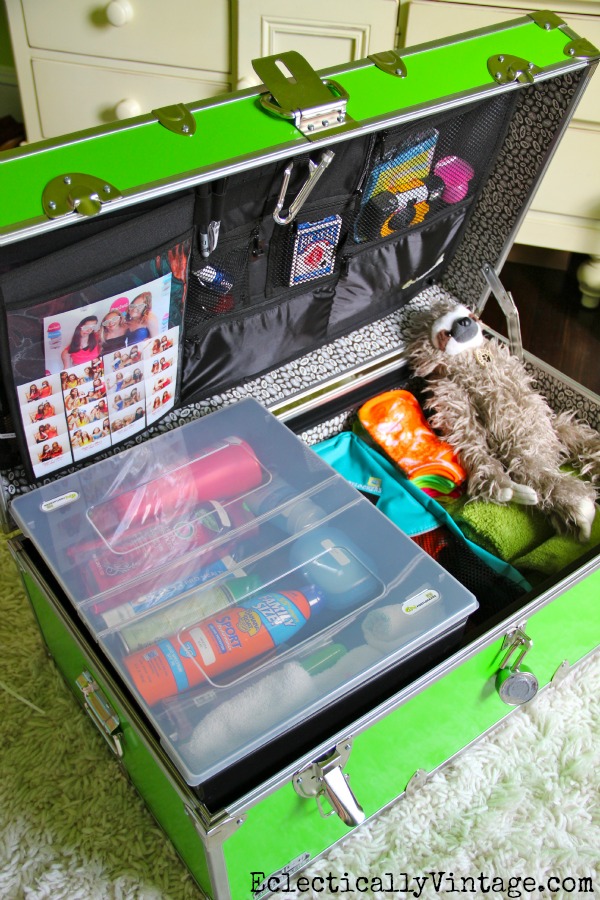 post contains affiliate links
Summer Camp Packing Tips
1) Print out the camp's packing list and you'll know exactly what to pack.
2) Choose the right trunk – if  there is no storage space in the bunk and kids must live out of their trunks, choose a hard trunk.  My girls are thrilled with their happy camper trunks – they hold a ton, come in lots of fun colors and are built to last.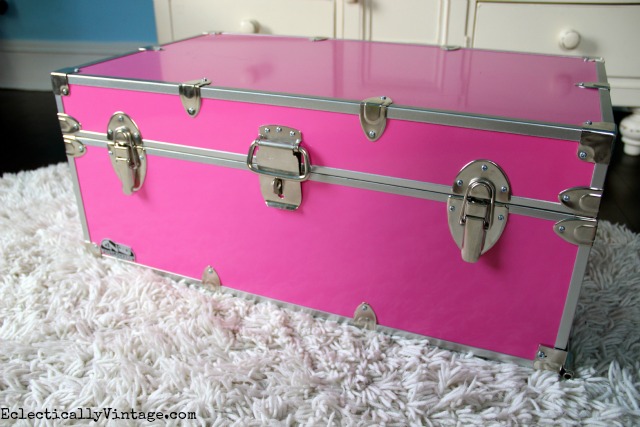 3) Transportation – if the camp is a long distance (flying instead of driving) consider shipping the trunk so it's ready and waiting for your camper.   Ship early to get the best rates.
4) Medications – my girls deliver their medications that they store in a backpack they carry to camp (we don't pack them in the trunk in case it gets lost).
5) Label everything – I like personalized waterproof labels for everything from water bottles to to bug spray.  For clothes, I use a laundry marker.
6) Valuables – leave them at home.  Your kids will get dirty and probably lose a few things in the process.
7) Small items – stuff things like socks and undies into shoes to save space.  I like packing cubes for staying organized – each one can easily hold a 10 day supply of t-shirts or shorts!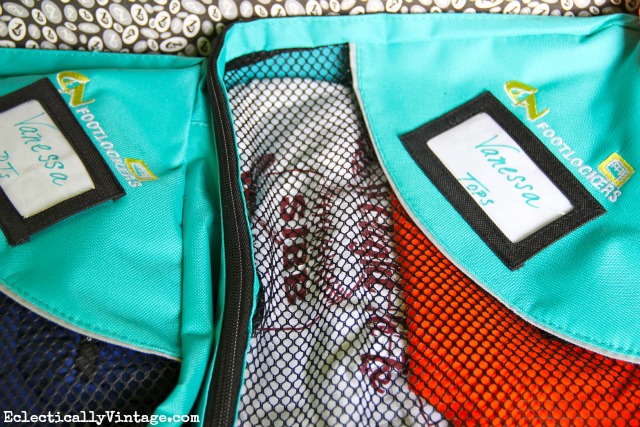 8) Ziploc bags –  for anything that may leak like shampoo or use a favorite of ours – the glide and go tray – a plastic container that slides from side to side in their trunks.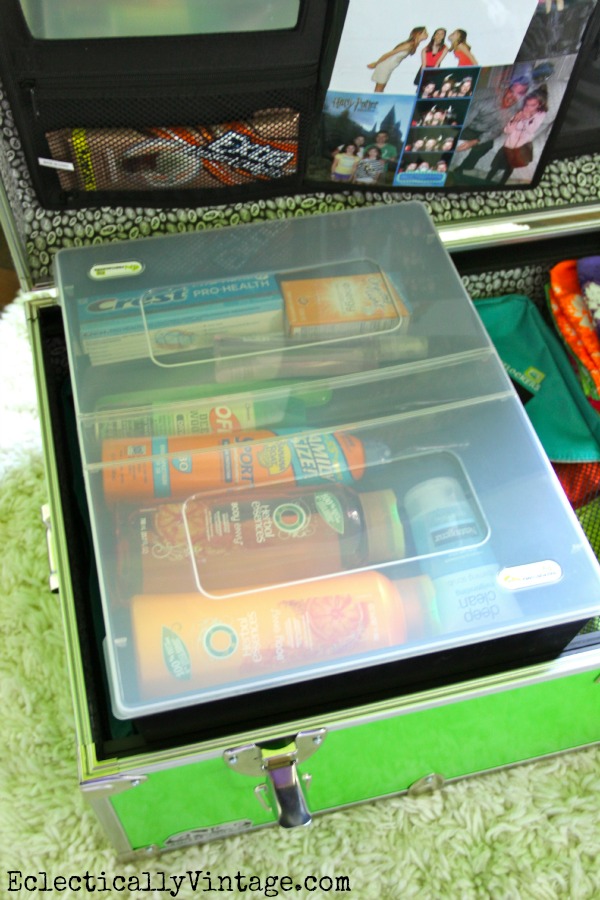 9) Toiletries – fill a collapsible shower caddy with everything from soap to shampoo to shower shoes (flip flops).
10) Fun – don't forget playing cards, books, a favorite doll, and pre-addressed stamped envelopes & stationery so they can stay in touch.
11) Personalize – pack pictures of family, friends, pets and small mementos.  My girls love their lid-mate organizers that attach to the lids of their trunks.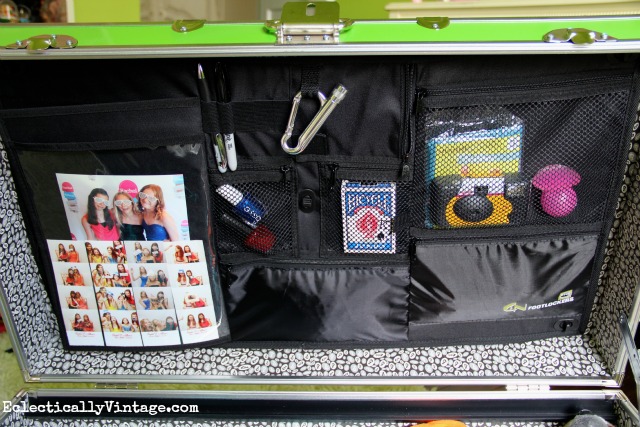 12) Pack a copy of the inventory list – so your happy camper won't forget a thing when they return home.
Happy Camping!