DIY Antique Monogrammed Window
I'm sharing a fun and easy project that costs just pennies to make. Create a DIY monogrammed window or use this technique on any piece of glass for a personalized piece of art for your home.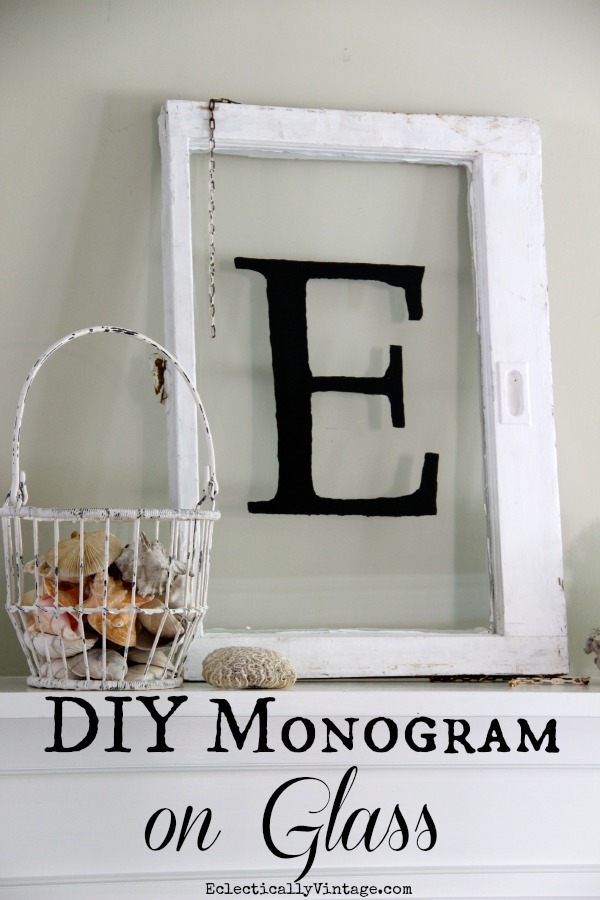 18 cents!
That's how much it cost me to make my very own antique monogrammed window.
The planets aligned when I wrote about my favorite unique repurposed windows.
Then my neighbors threw away some antique windows (which I shamelessly plucked from their dumpster – after I brushed up on my dumpster diving skills)!
Math and Kelly are not BFFs but let's do the addition.
Free antique window + 18 cent enlargement from Staples + a little paint I had on hand = world's cutest monogrammed window!
How to Make a Monogrammed Window
1) Find an old window in your neighbor's dumpster or use a piece of glass
2) Choose your favorite font in Word for your monogram
I used book antiqua at 500 pts
3) Have Staples enlarge your monogram (18 cents)!
My glass measurement was 15″ x 24″ so I enlarged the E to about 3x it's size  (12″ x 20″) so it would fit nicely on the glass
4) Tape your enlarged monogram onto the front side of glass so you can paint on the back and have a nice smooth finish on the front
5) Use acrylic craft paint and a flat edge paint brush to trace the outline of your monogram
(You can see through the thin printer paper to make your outline)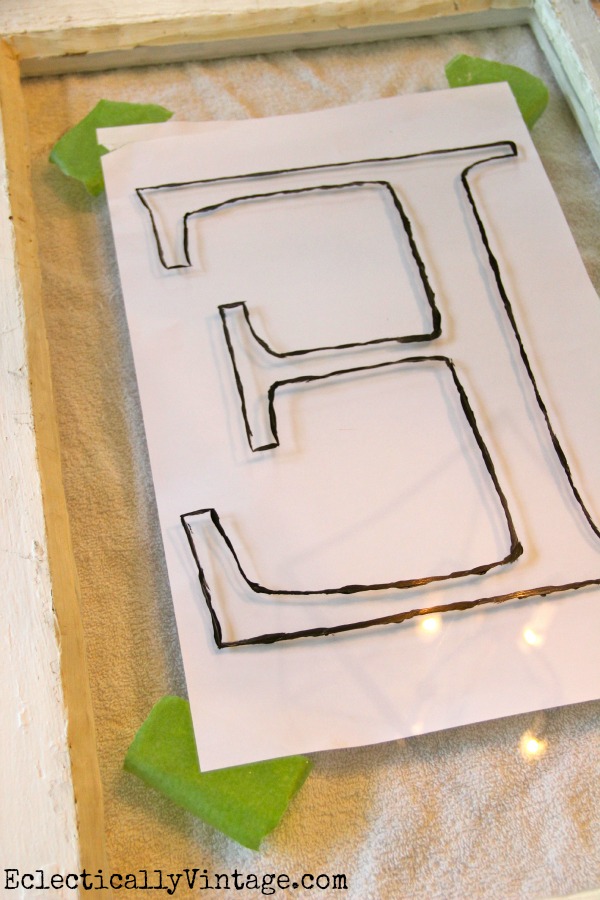 6) Fill in the monogram with more black paint – I did two coats, allowing the paint to dry between coats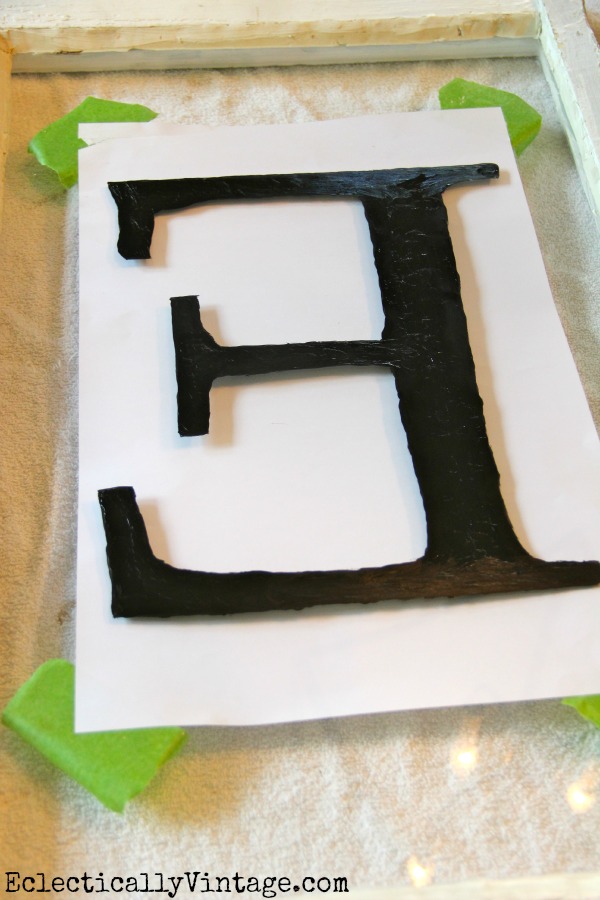 7) Display your cool new monogrammed window!
Best 18 cents I ever spent!
I heart monograms – check out what else I monogrammed here.