Vintage Nightstand Makeover and Furniture Painting Tips!
The best sister award goes to me! My sis was in desperate need of a matching set of nightstands so when I spotted a vintage pair on Facebook Marketplace, I scooped them up and I think you're going to LOVE the transformation. I used chalk paint for the very first time (I know I'm a little late to the party!) and for a lazy painter like me, it's a miracle. No prep, no sanding, no primer, no problem! I'm sharing my painting tips no matter what kind of paint you prefer plus chalk paint 101.
Brace yourself for the ugly nightstands before they got their swan makeover!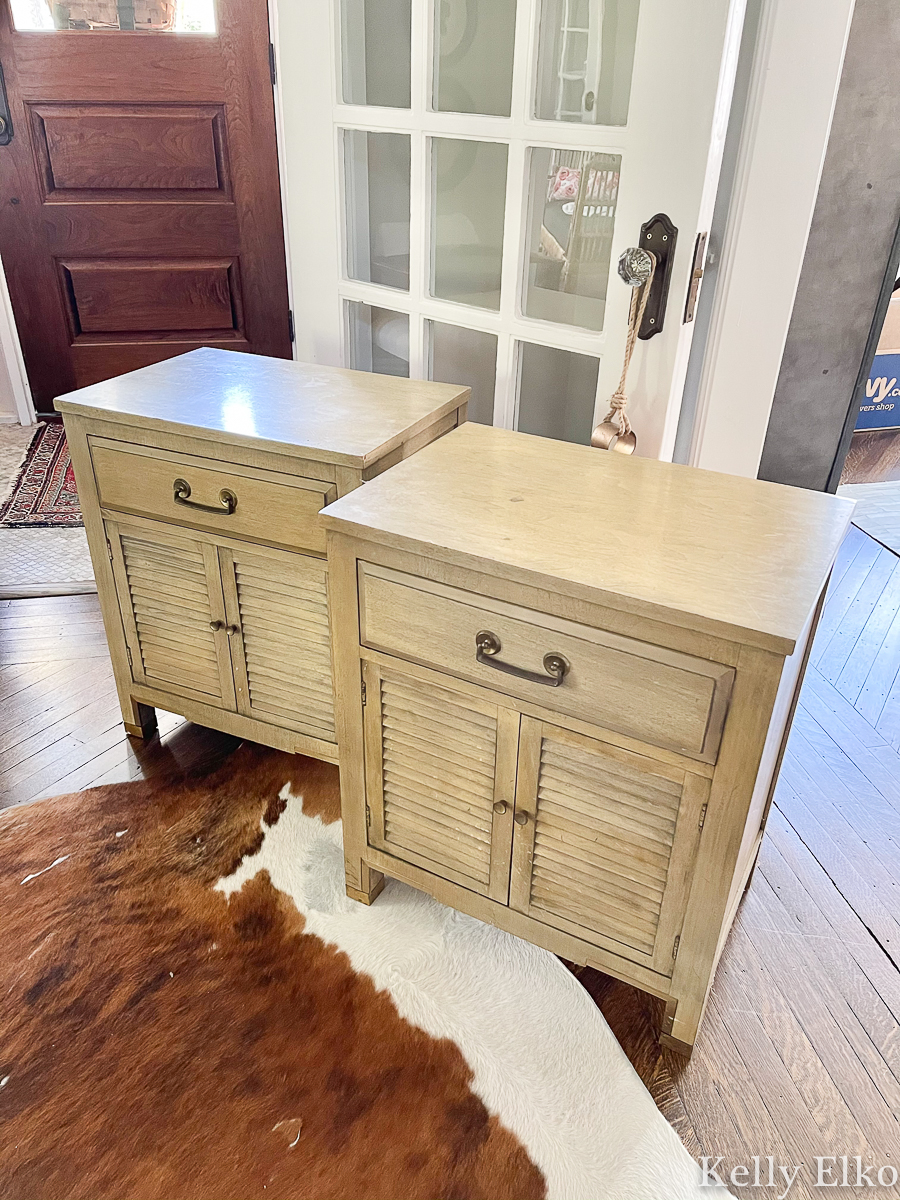 Can you believe I paid only $30 for both nightstands! I love the little brass detail at the bottom and I made sure to not to paint over that.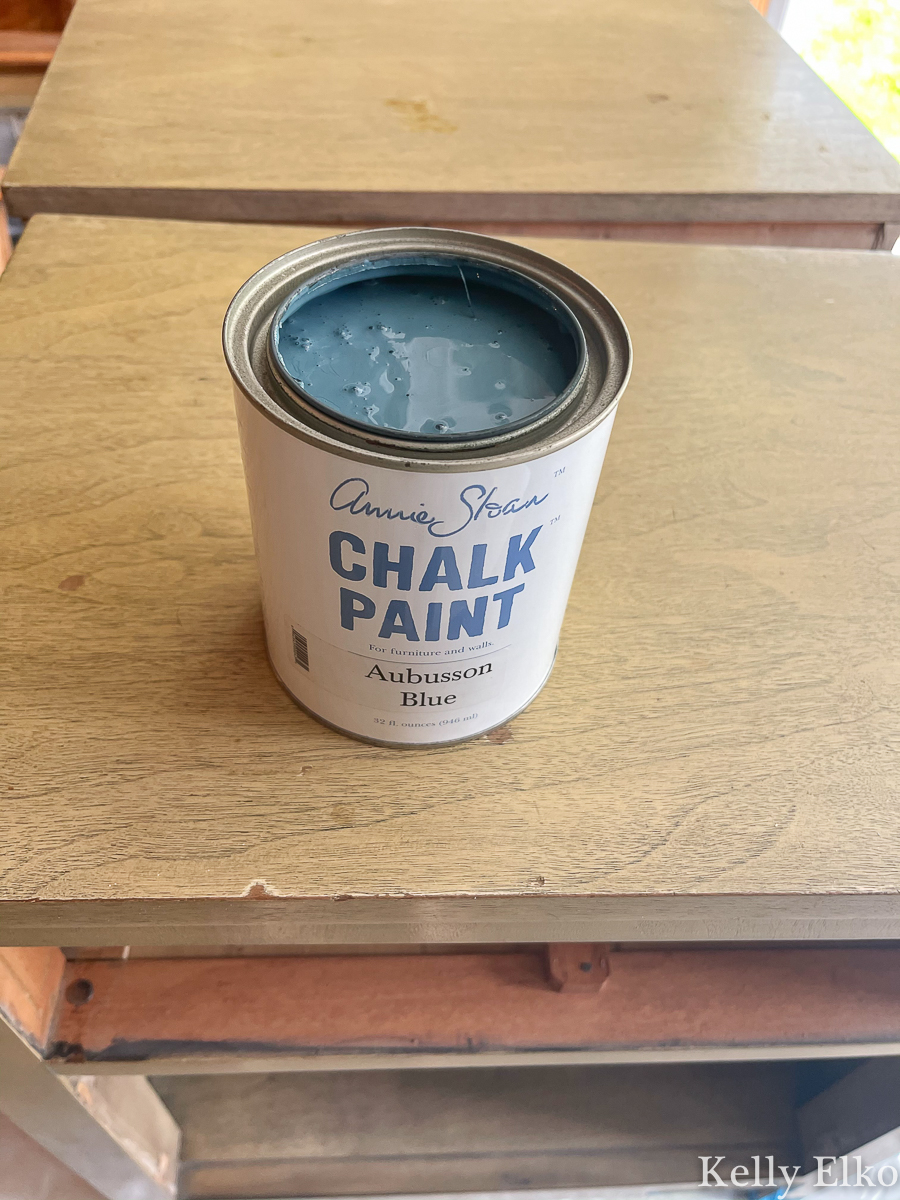 As fate would have it, when I was cleaning out my guest room closet the other day, I stumbled across this unused can of Annie Sloan Chalk Paint in Aubusson Blue. I have no idea where it came from but I think it may have been from a blog conference I attended back in the day.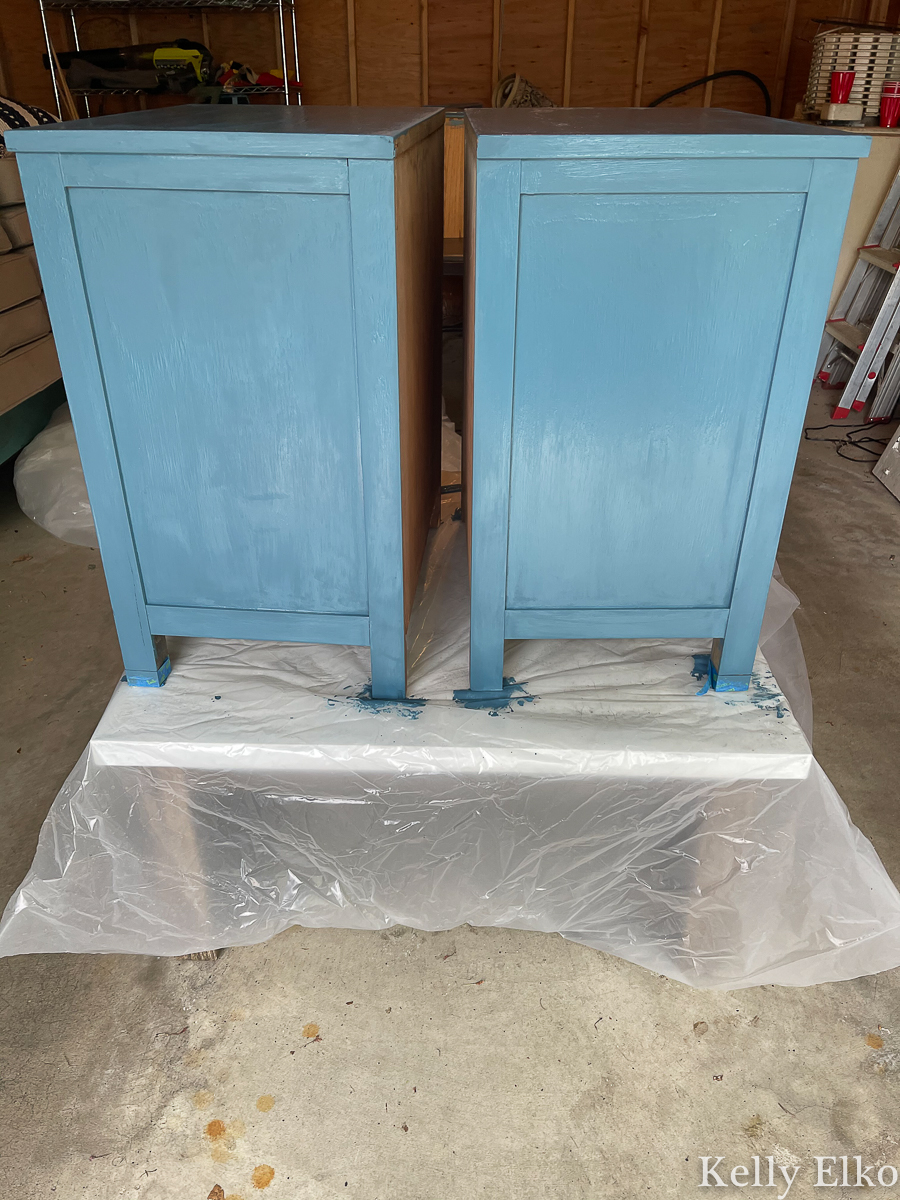 This post contains affiliate links which means if you make a purchase, I may earn a small commission at no extra cost to you.
Furniture Painting Tips
Set up in a well-ventilated area (although chalk paint is toxic free with no strong odor so you can use this paint inside)

Elevate smaller pieces of furniture (I put nightstands on an outdoor coffee table)

Lay down plastic or drop cloths to protect surfaces

Clean furniture in a well-ventilated area (I use this TSP cleaner because it removes grime and doesn't need to be rinsed off)

Remove all hardware from furniture and set aside

Lay smaller pieces, like doors, on something so you can easily paint around the edges (red solo cups from a game of beer pong came in handy!)

Tape off any areas you don't want to paint (I taped over brass accents using this painters tape)

Apply first thin coat of paint then a second and third if needed (letting paint dry between coats)

Let dry then reattach the doors, cabinets and hardware
You can apply an optional clear coat or wax to protect the furniture or if you want a sleeker, more modern look, you can top with shinier clear coat.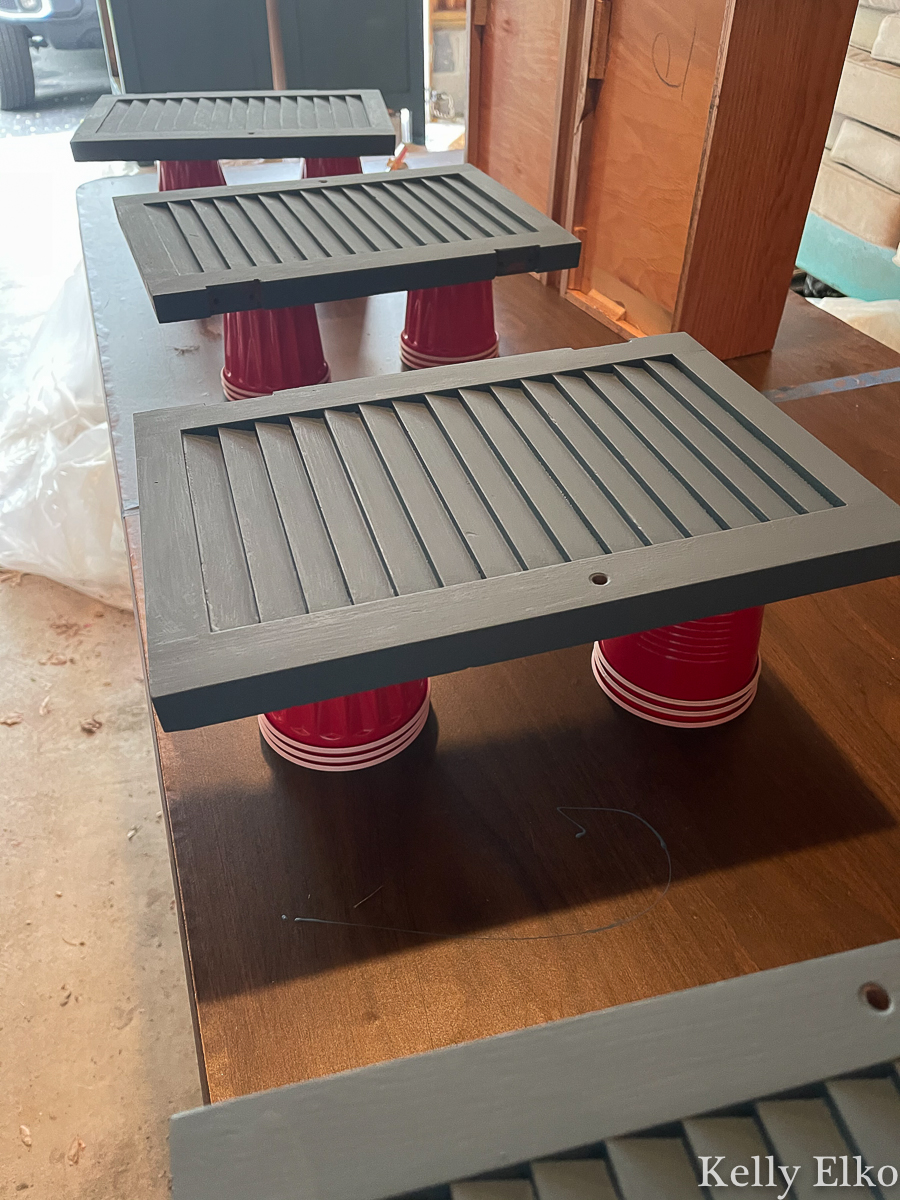 Drumroll please … the finished after in my sister's bedroom. They give the room a much needed pop of color and really brighten up the space.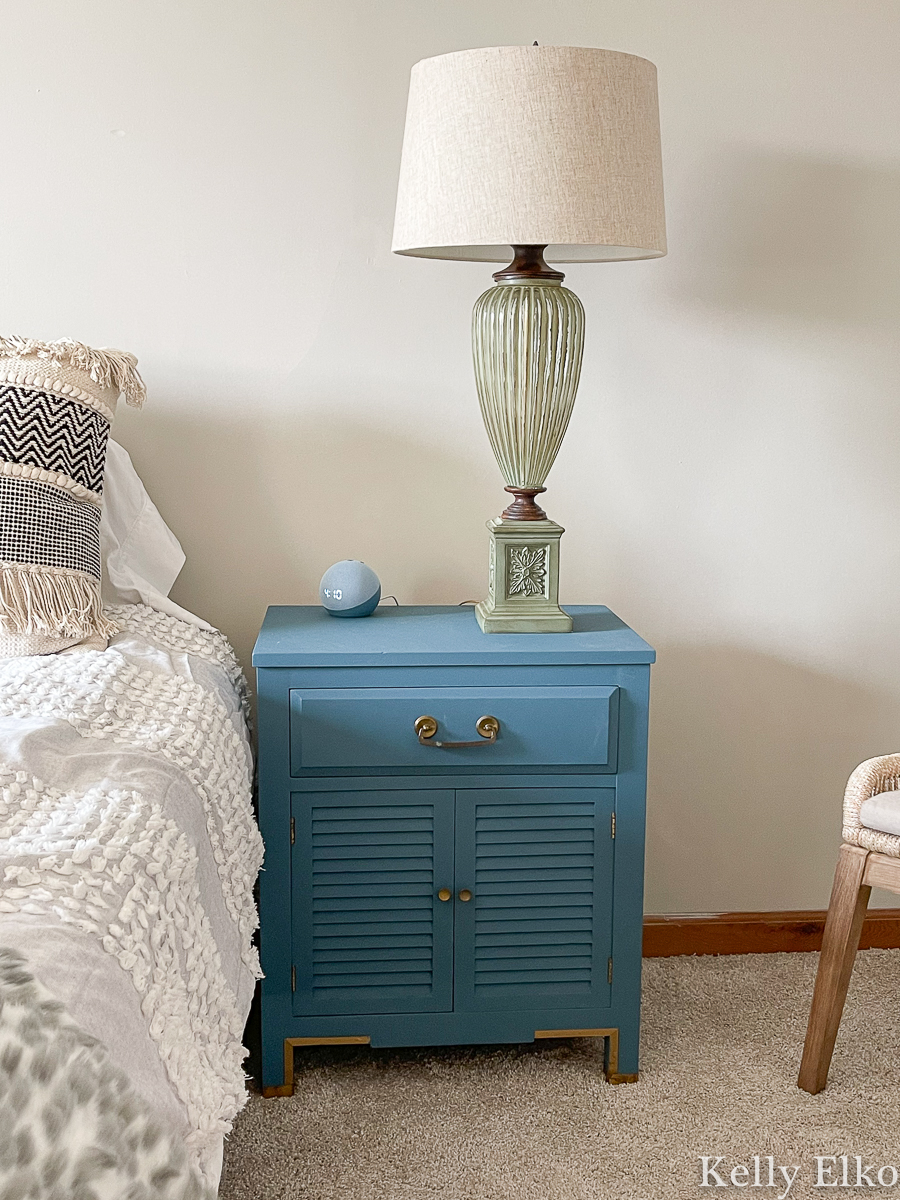 Painting furniture is such a great way to save money, get a whole new look and repurpose something old or outdated. I have never used chalk paint because I confess I'm not a fan of the matte finish but that was before I realized that you can paint or spray a glossy clear coat over the chalk paint. I didn't do that to these nightstands because I was in a rush but if I do paint with chalk paint again, I'll be sure to.
The best news is that my sister loved the way the nightstands turned out and now they are adding some much needed storage and color to her room.
What are you waiting for? Run to the thrift store or scour Facebook Marketplace to find an ugly old piece of furniture you can bring back to life with paint.
If you have any furniture painting tips, please chime in in the comments.