Eclectic Home Tour – Moss and Blue
One of the biggest selling points of this 1845 Greek revival farmhouse was the two story barn complete with an open loft. A big negative was that the house had several additions built onto the back over different periods of time, which gave it a very choppy configuration of small rooms, lots of walls and doors, and all different level floors and ceilings. See how they maintained the original character of the house while updating it to fit their modern lifestyle in today's Eclectic Home Tour of Moss and Blue.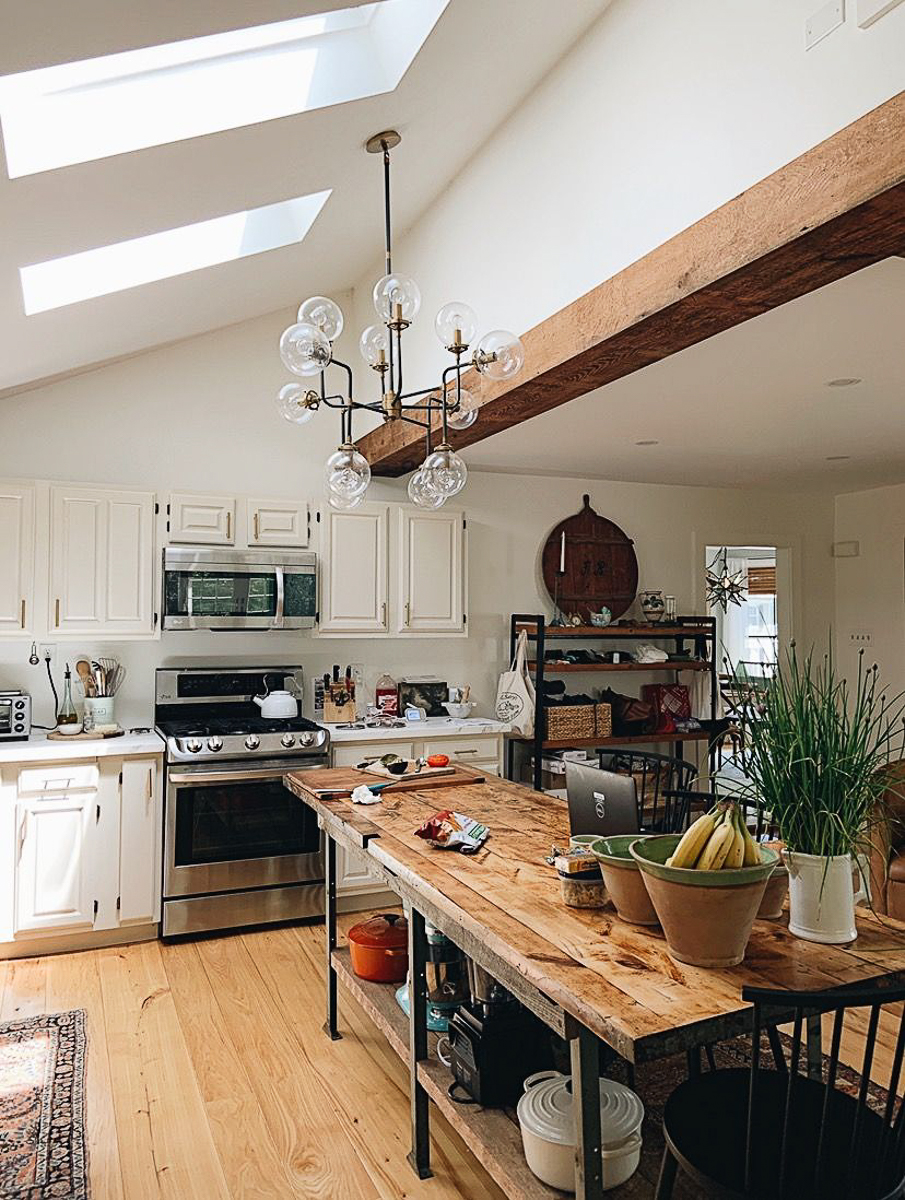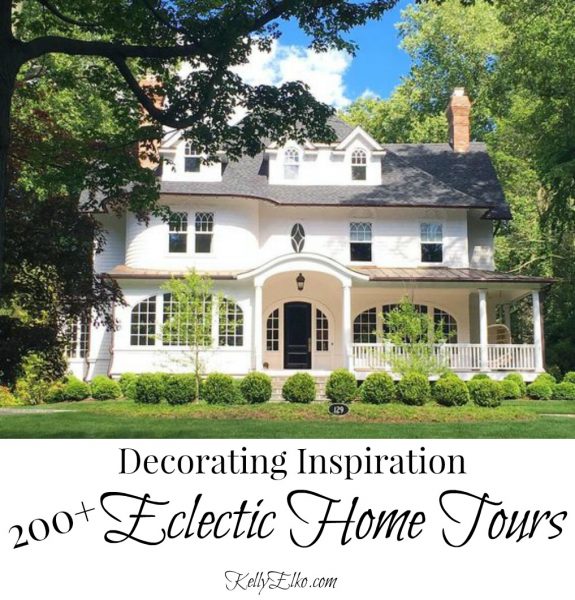 Julianne Strom Brill of Moss and Blue says, "We live in the historic district of a town right outside of Boston and we recently found out that our house has a historical name, the Bishop Hancock House!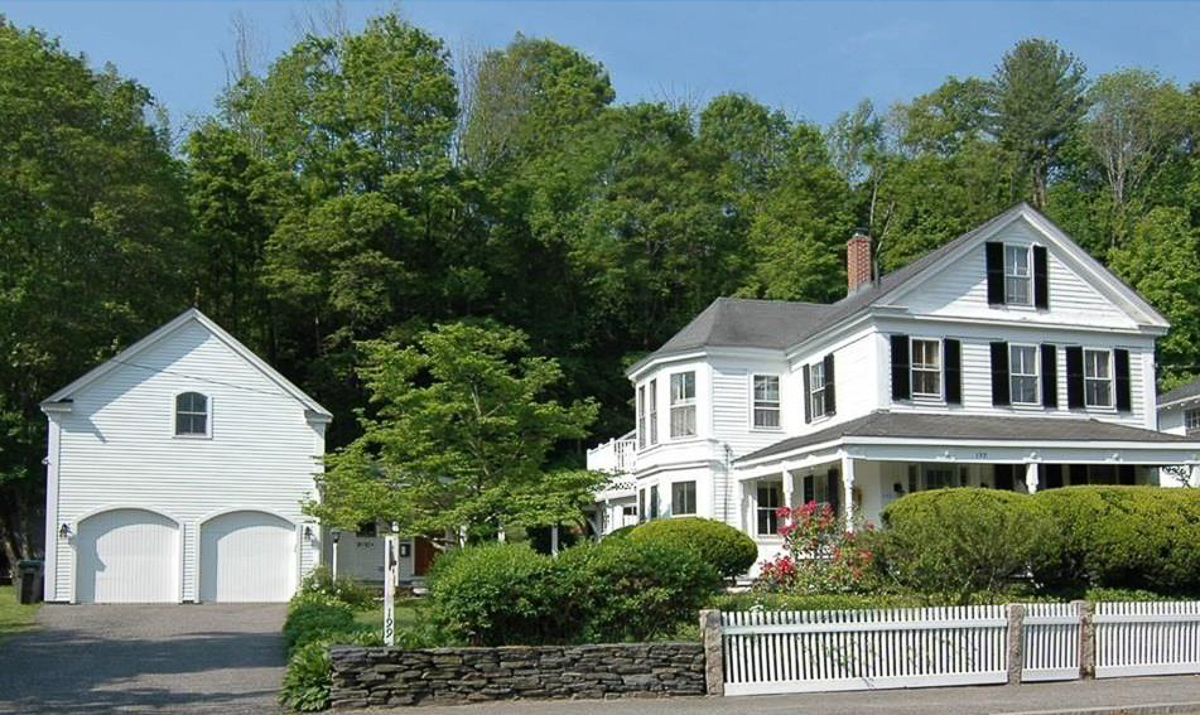 Julianne says, "Once we moved in, we got to work gutting the entire back half of the house and updating it to fit our needs. The house had several additions built on to the back over different periods of time, which gave it a very choppy configuration of small rooms, lots of walls and doors, and all different level floors and ceilings. We wanted to open the entire space up to make an open concept kitchen/living space."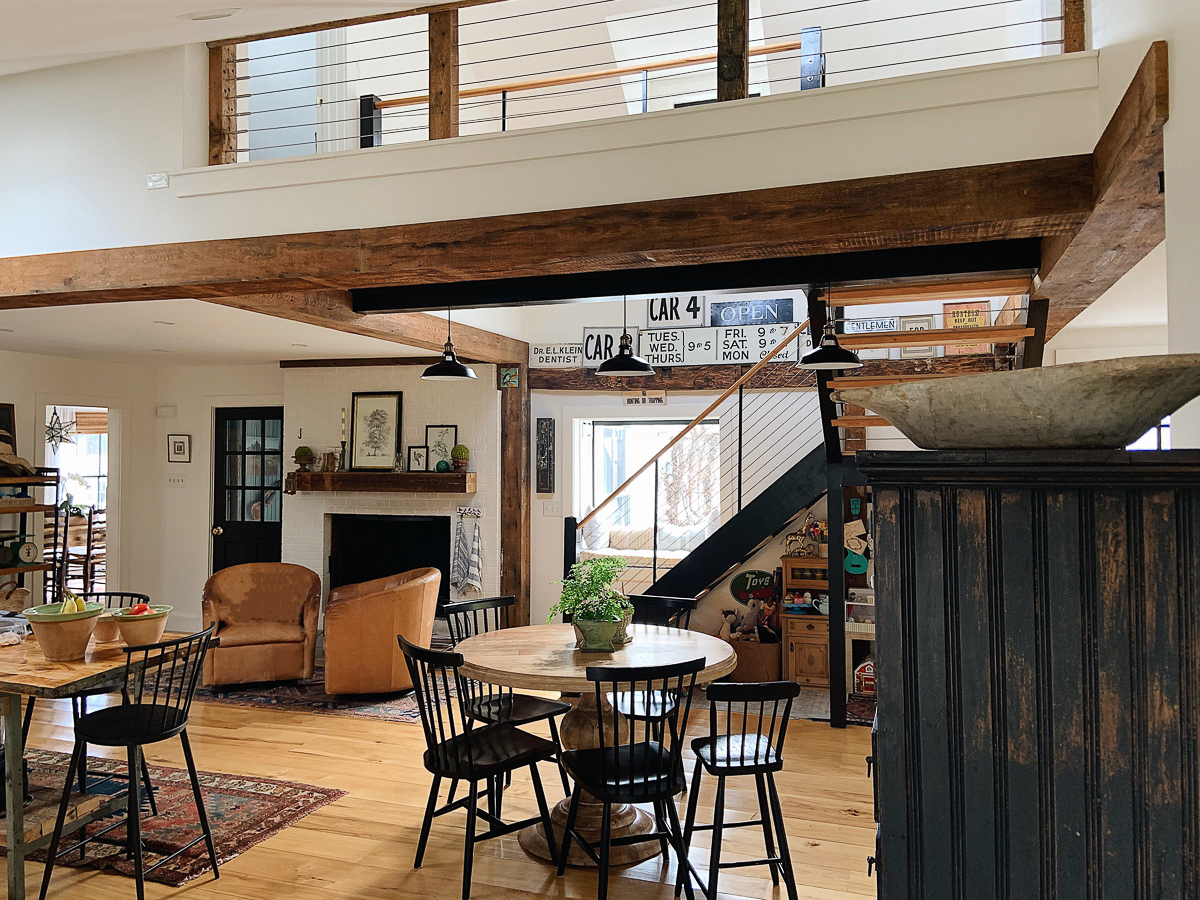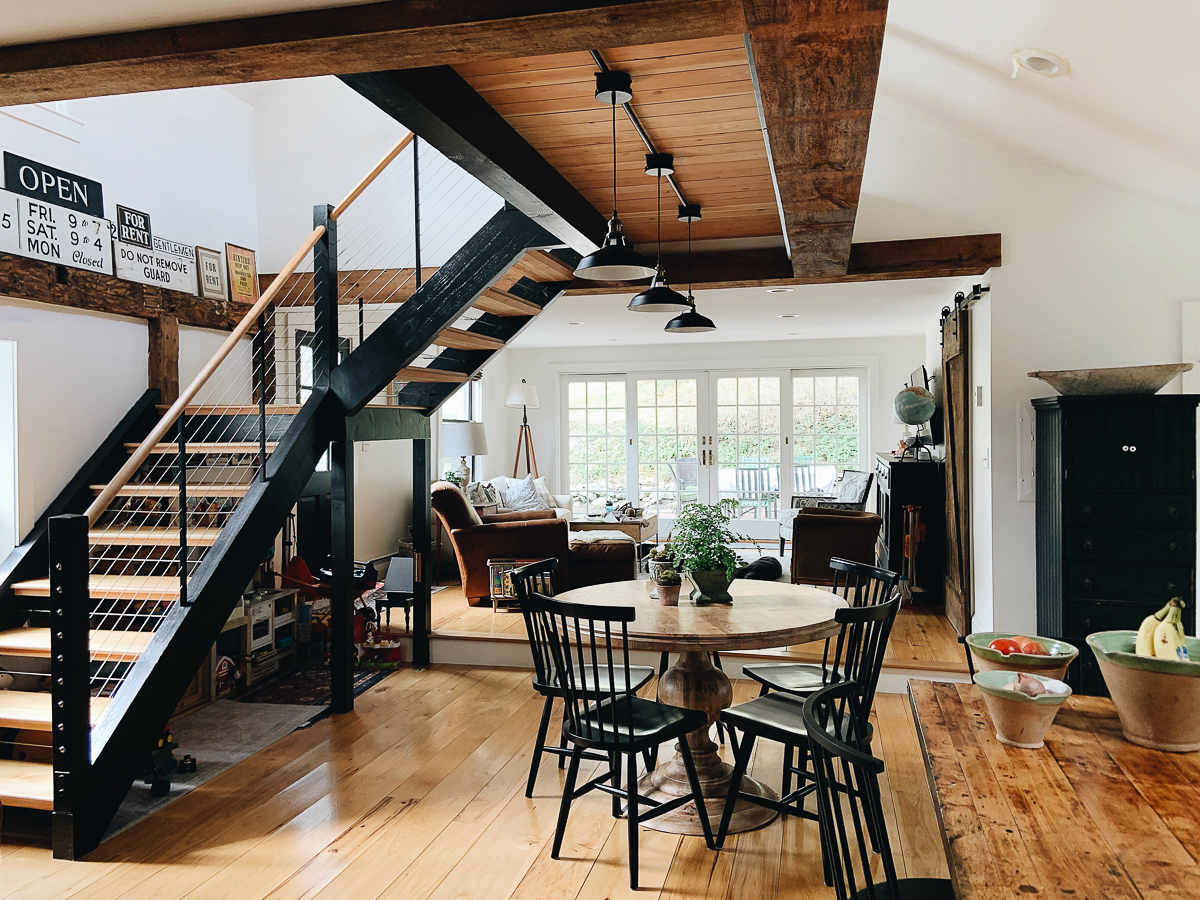 A collection of graphic black and white signs look great grouped together over an original wood beam.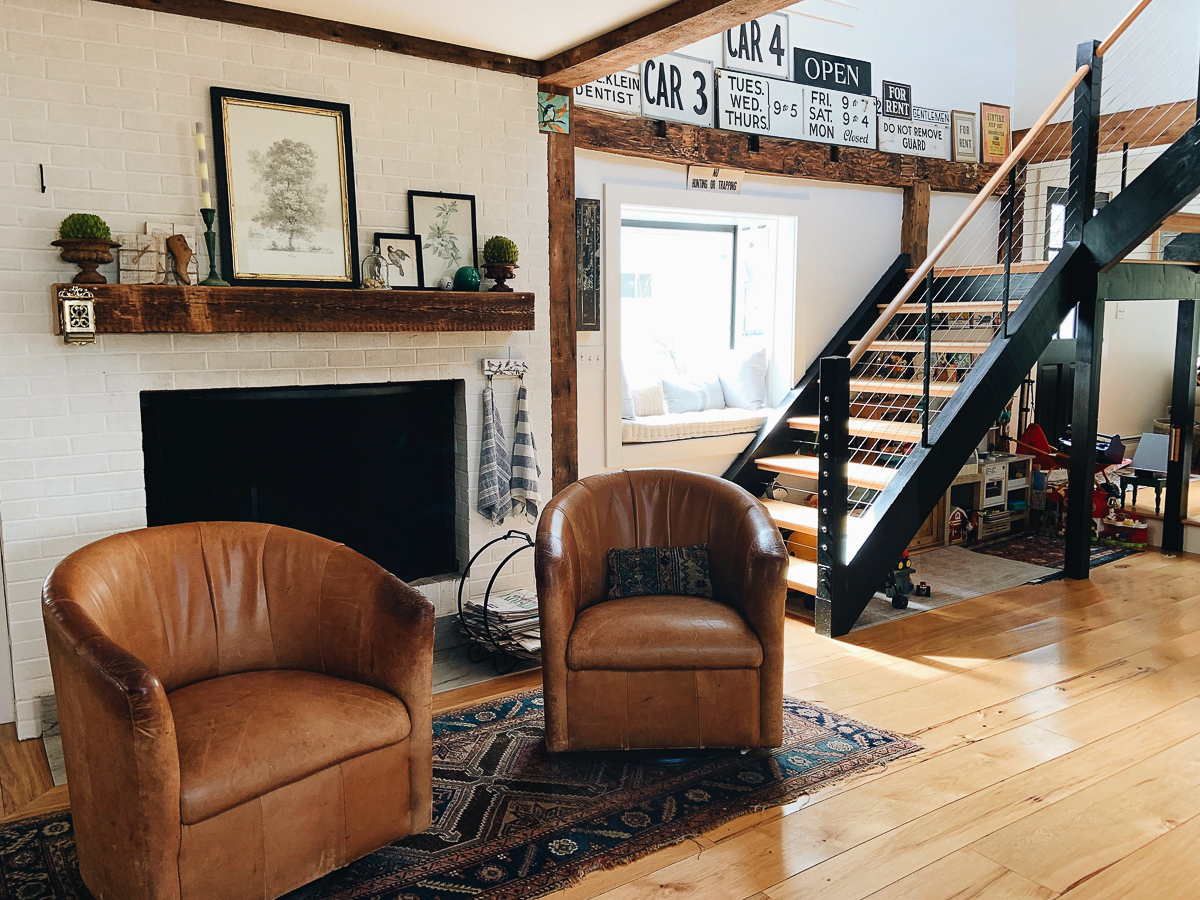 I love how toys are incorporated into the main living space and this open space under the stairs is the perfect little hideaway.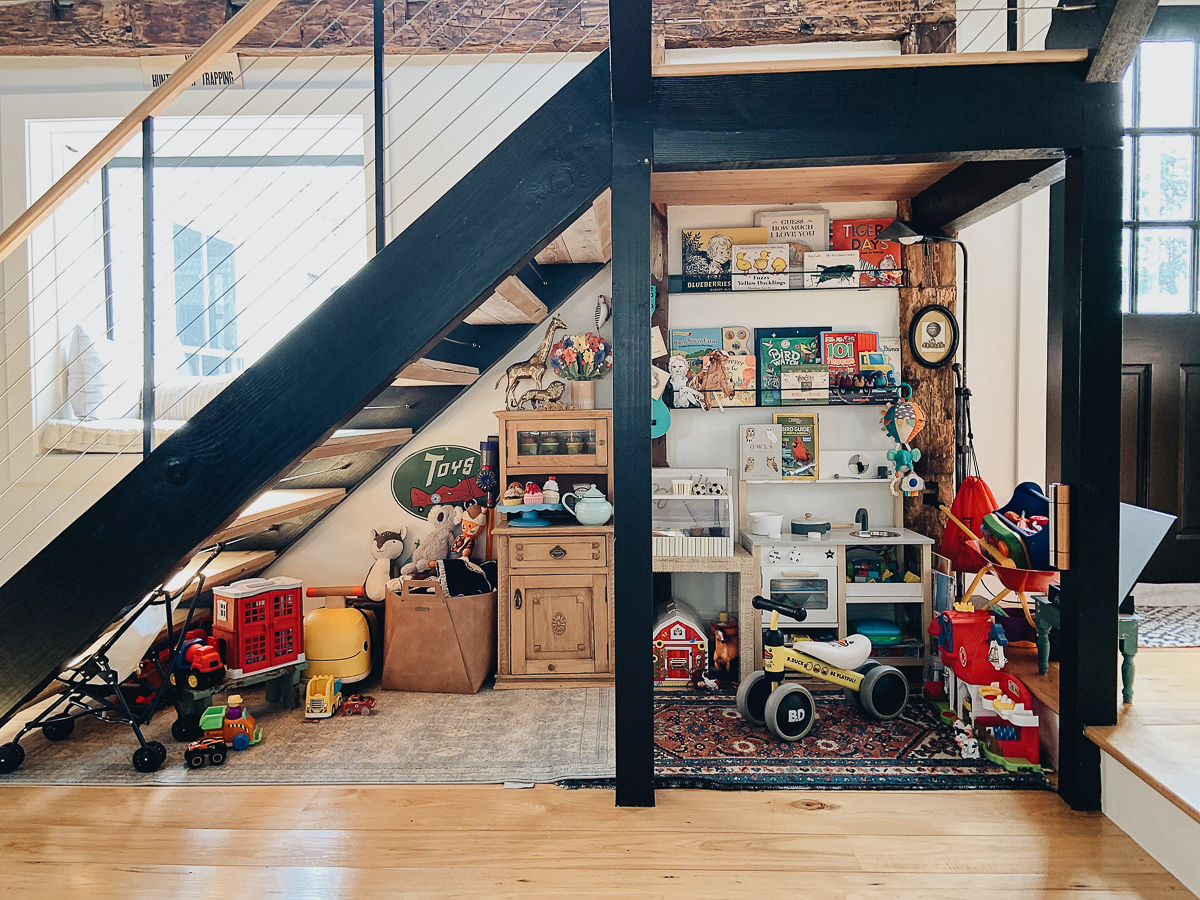 Julianne describes her design style as, "definitely eclectic and while it centers around my love of American and European antiques, I've also incorporated a lot of modern touches into the design to keep the house feeling fresh and not too dated. The style is sort of modern farmhouse meets rustic industrial meets French country!"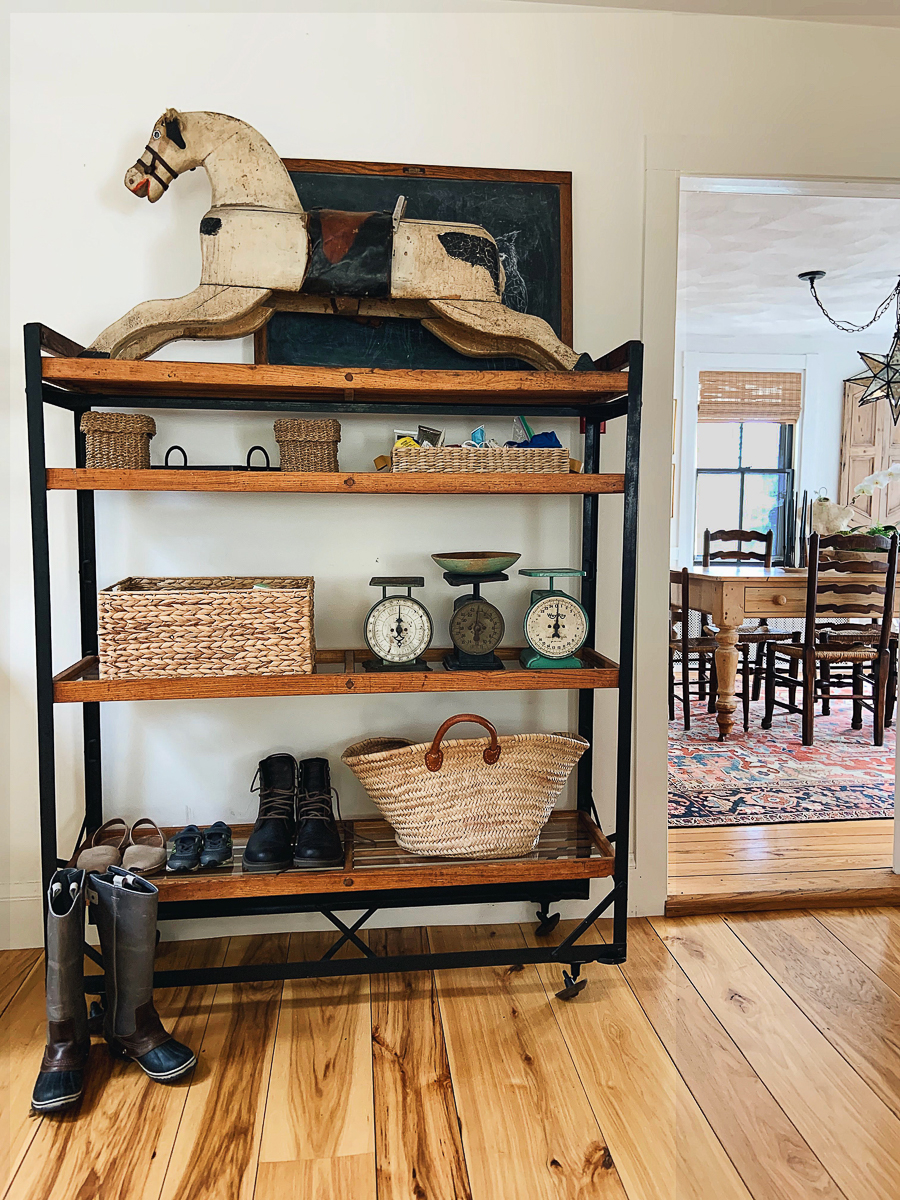 "The front of the house didn't need any structural work, but had a ton of cosmetic updates that have kept us busy for almost 3 years now. Taking down old wallpaper, pulling up carpets, sanding the floors, painting different rooms… it was endless! In the end I love this half of the house because it still has an antique/period feel to it, but also relates to the updated back of the house as well", says Julianne.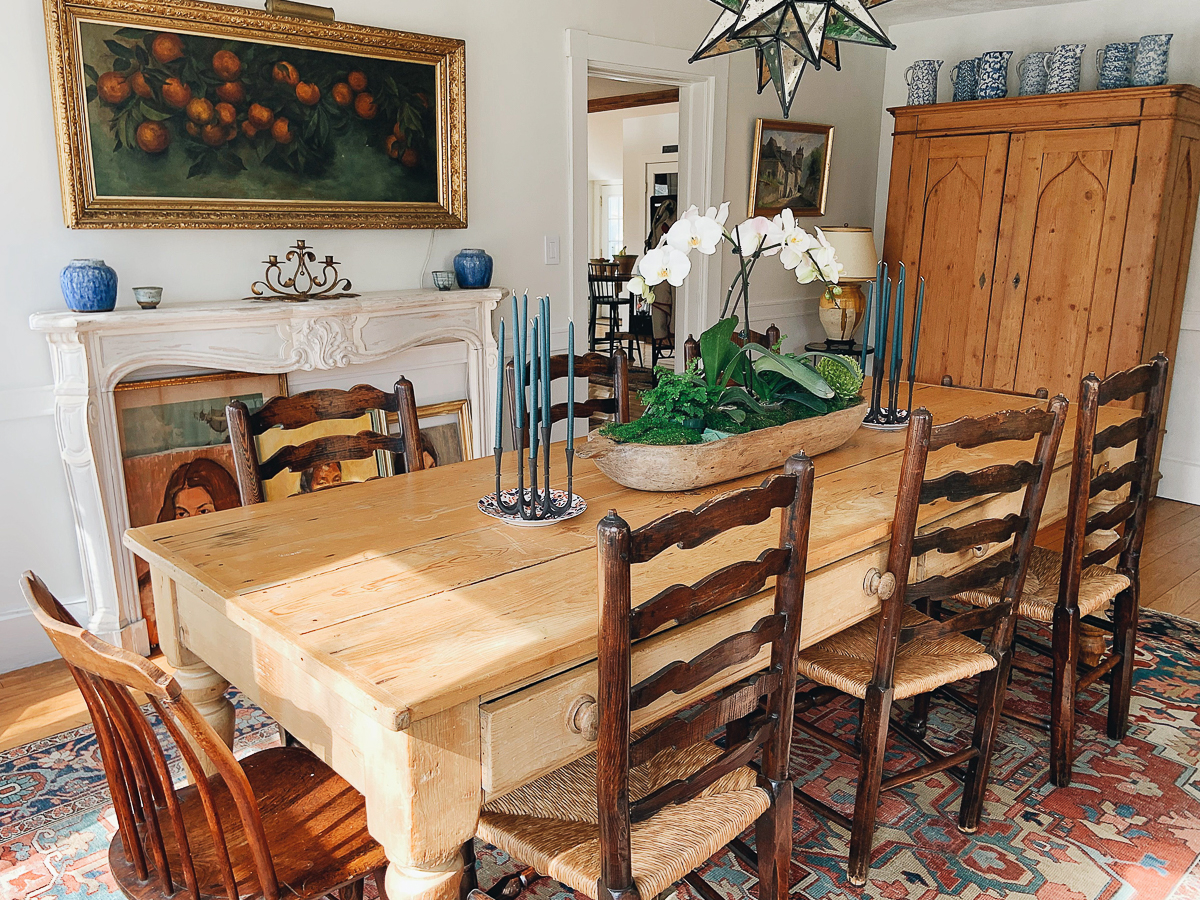 Original art adds one of a kind personality to the dining room and the vintage portraits tucked into a faux fireplace are an expected surprise.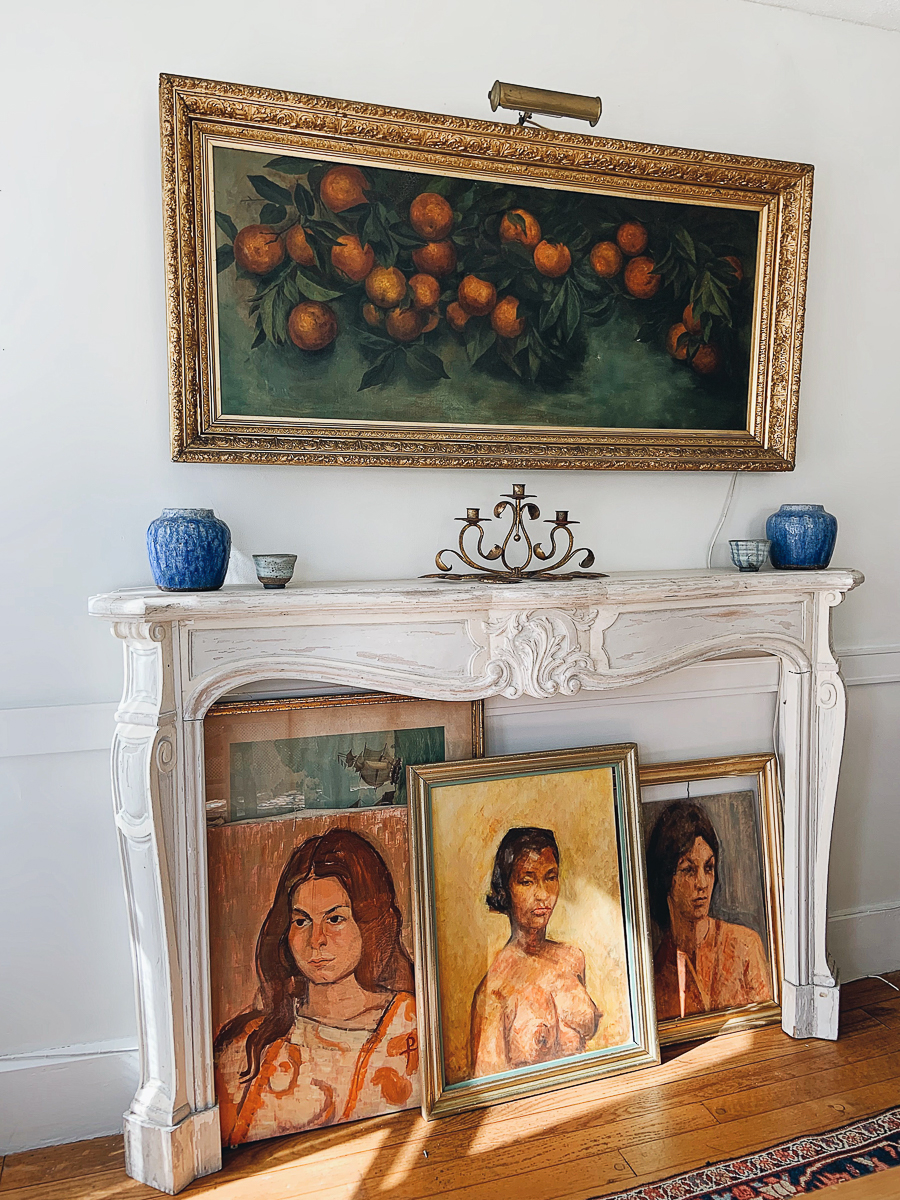 A collection of sponge ware pitchers add interest to the top of a bleached pine cabinet that is the perfect storage solution for hiding clutter.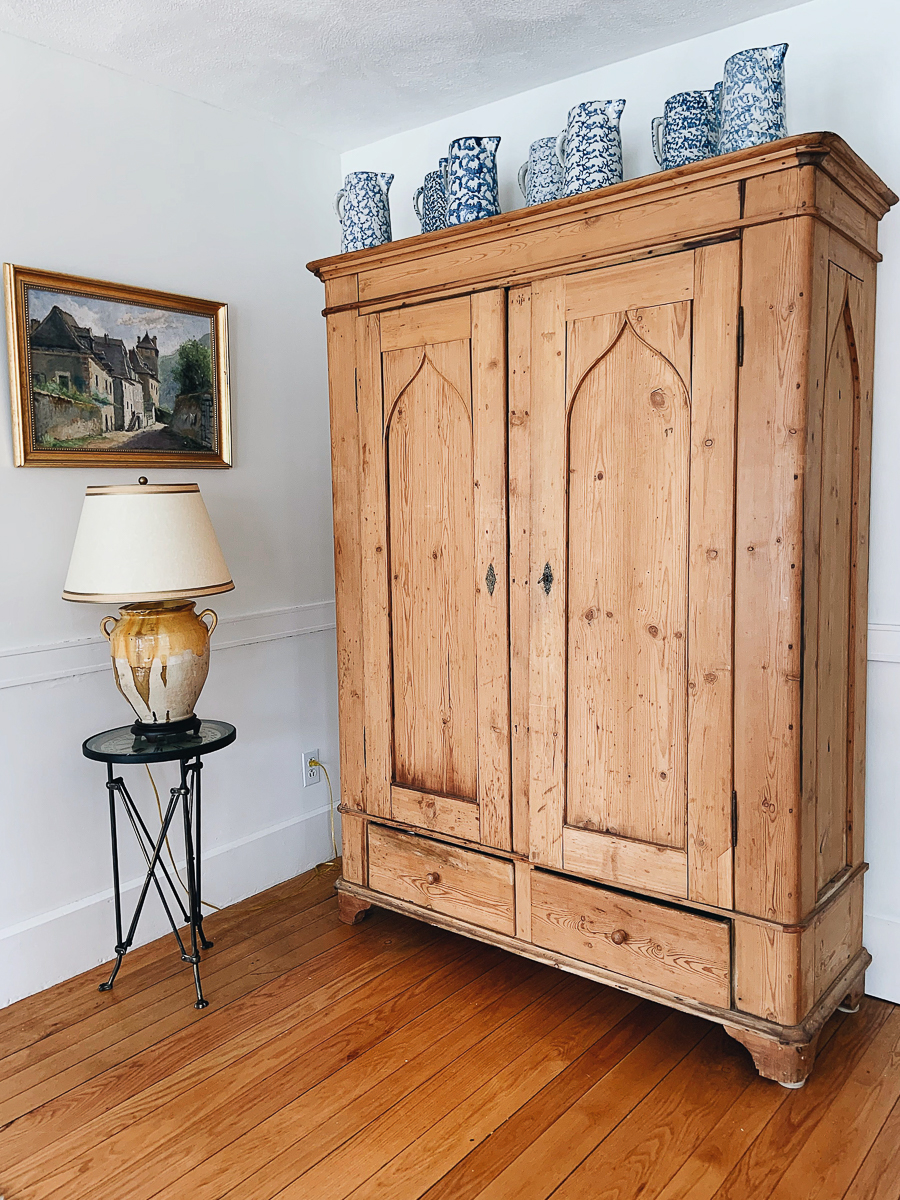 The floral wire piece above the antique apothecary cabinet is a French mourning wreath. Julianne discovered that "women who were widowed in the 19th century would create these meticulous forms of art by hand with wire, beads and string as a way to remember and celebrate their lost spouses."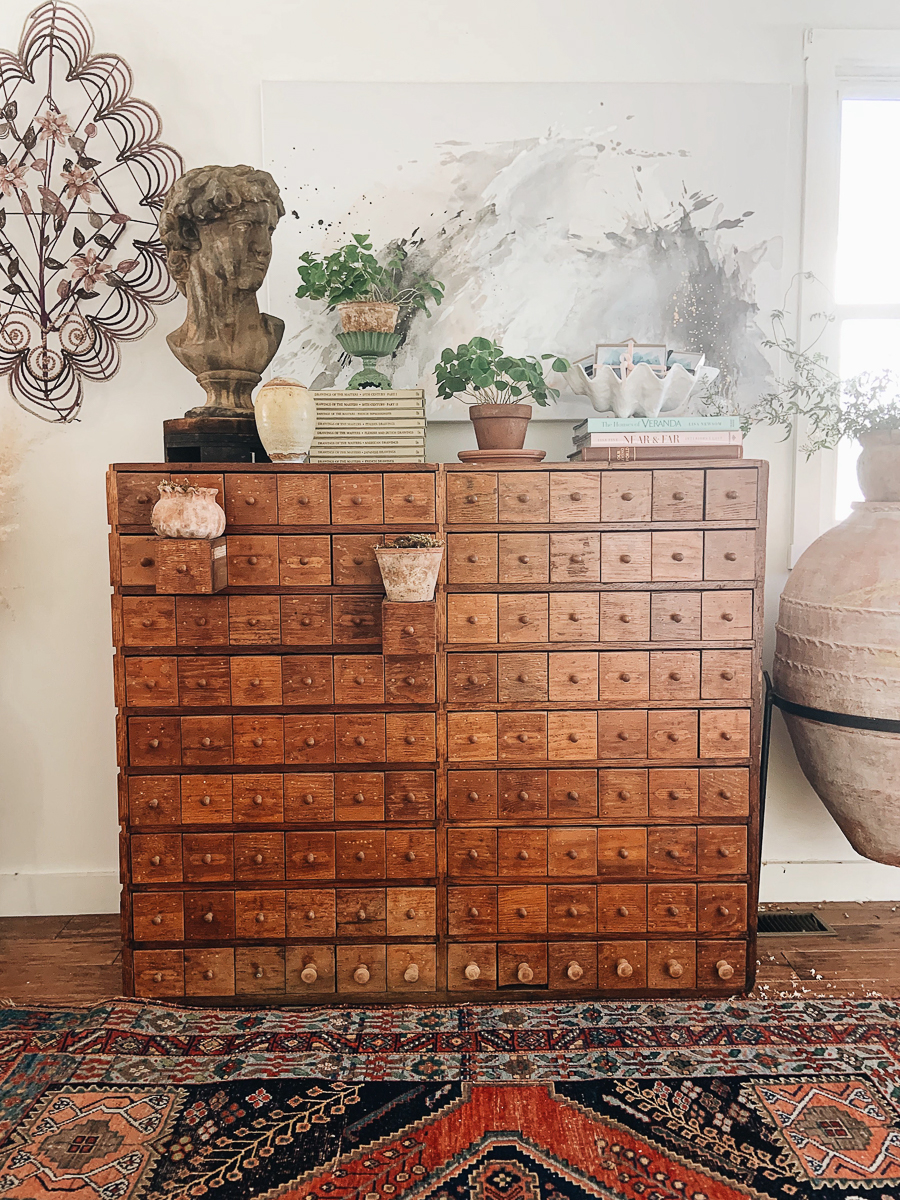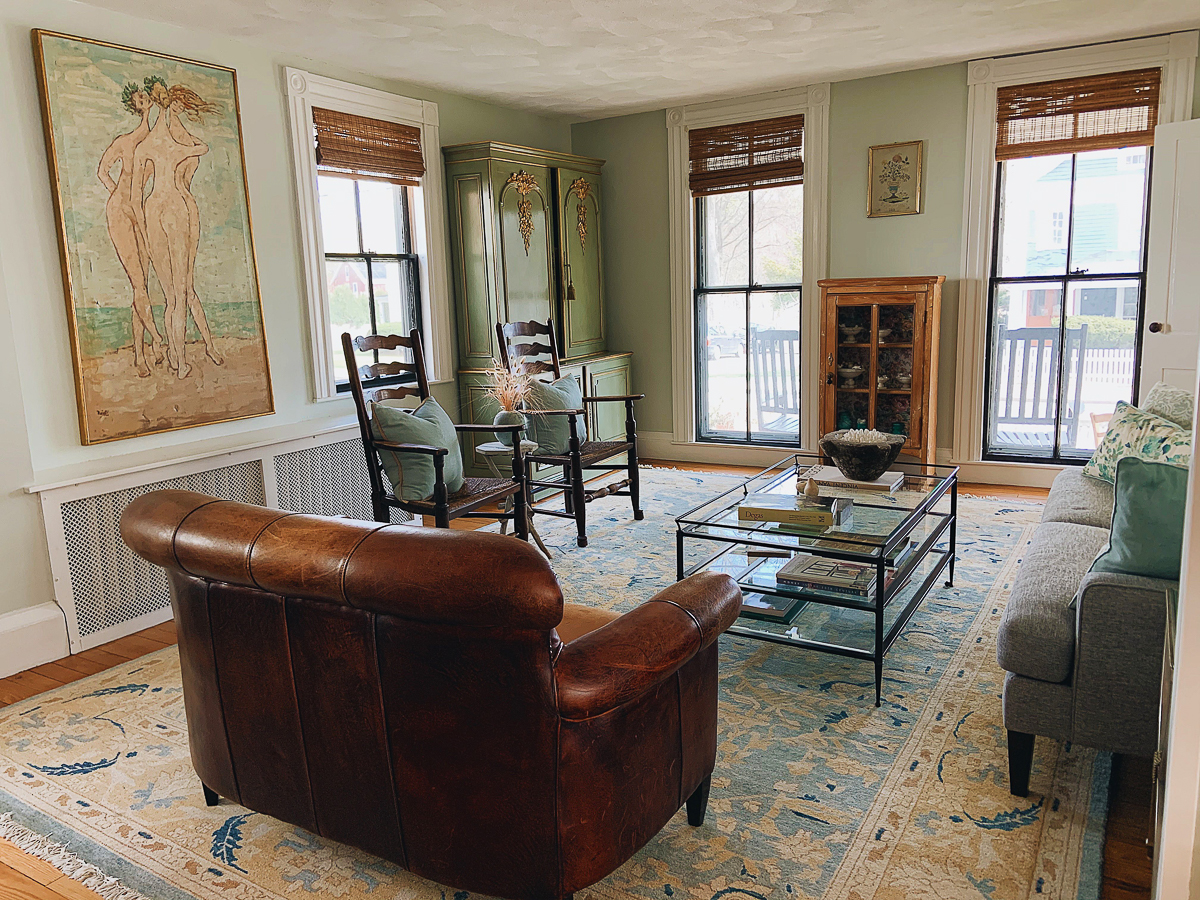 A collection of vintage silhouettes adds the perfect finishing touch to this simple black, white and brass bathroom.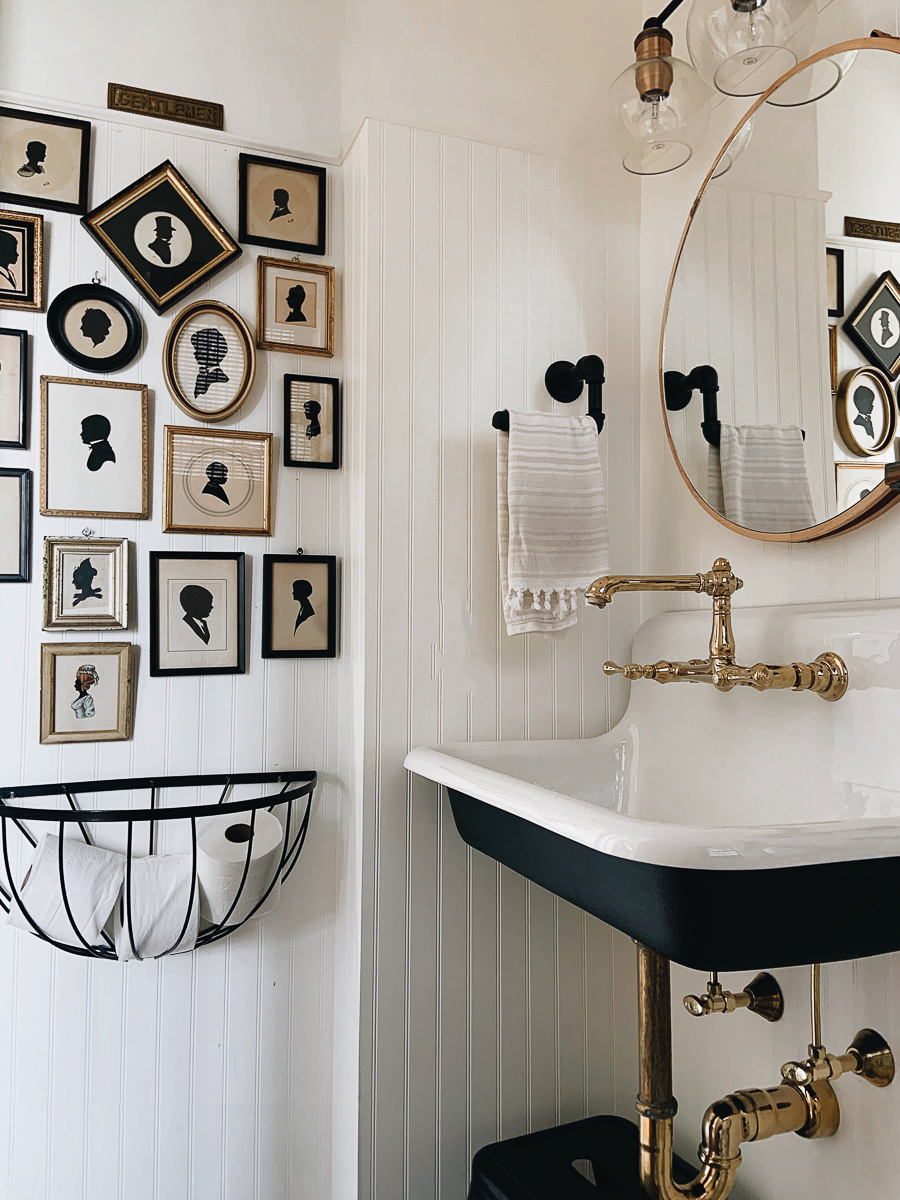 An old painted cabinet warms up the laundry room/potting shed and a huge red hardware sign adds a fun pop of color over the antique sink.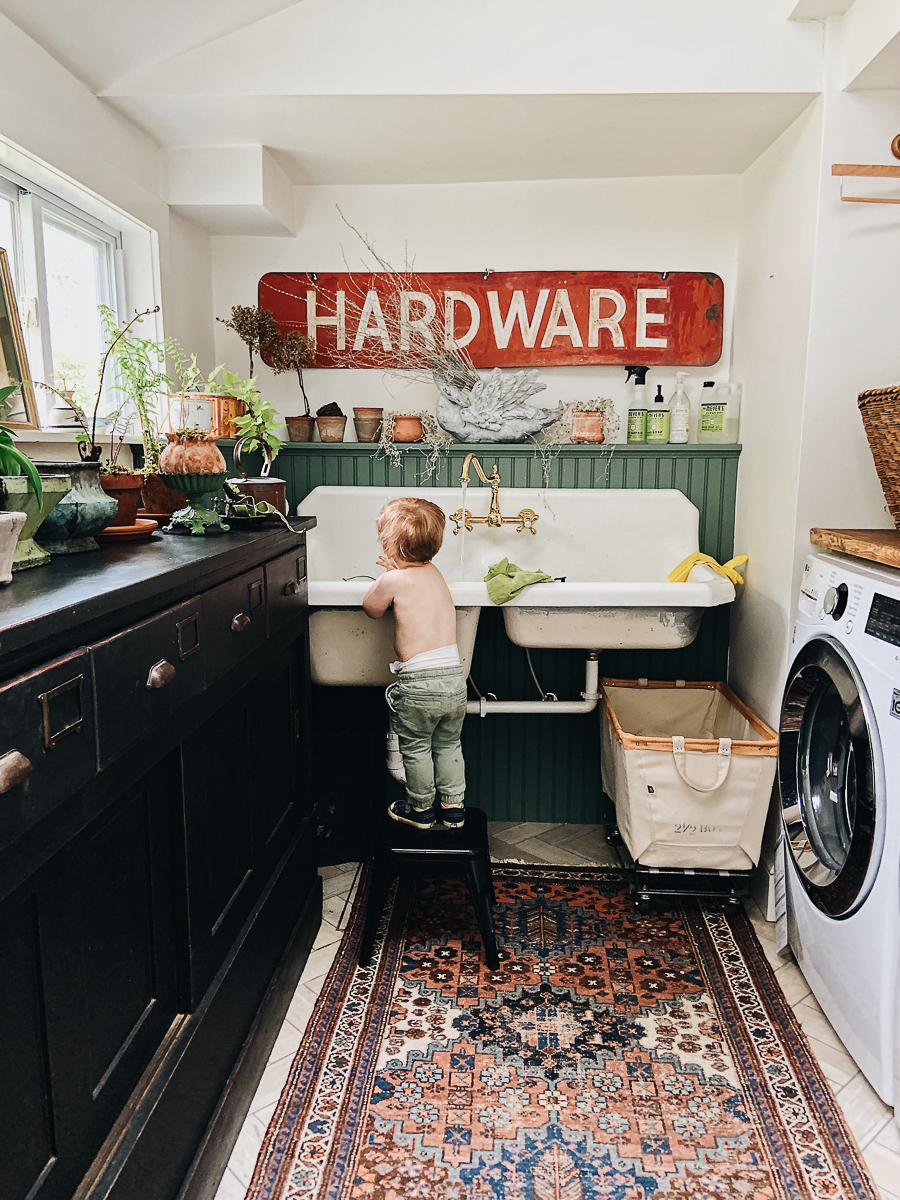 I love the whimsical hot air balloon wallpaper in this adorable little reading nook in Julianne's sons bedroom.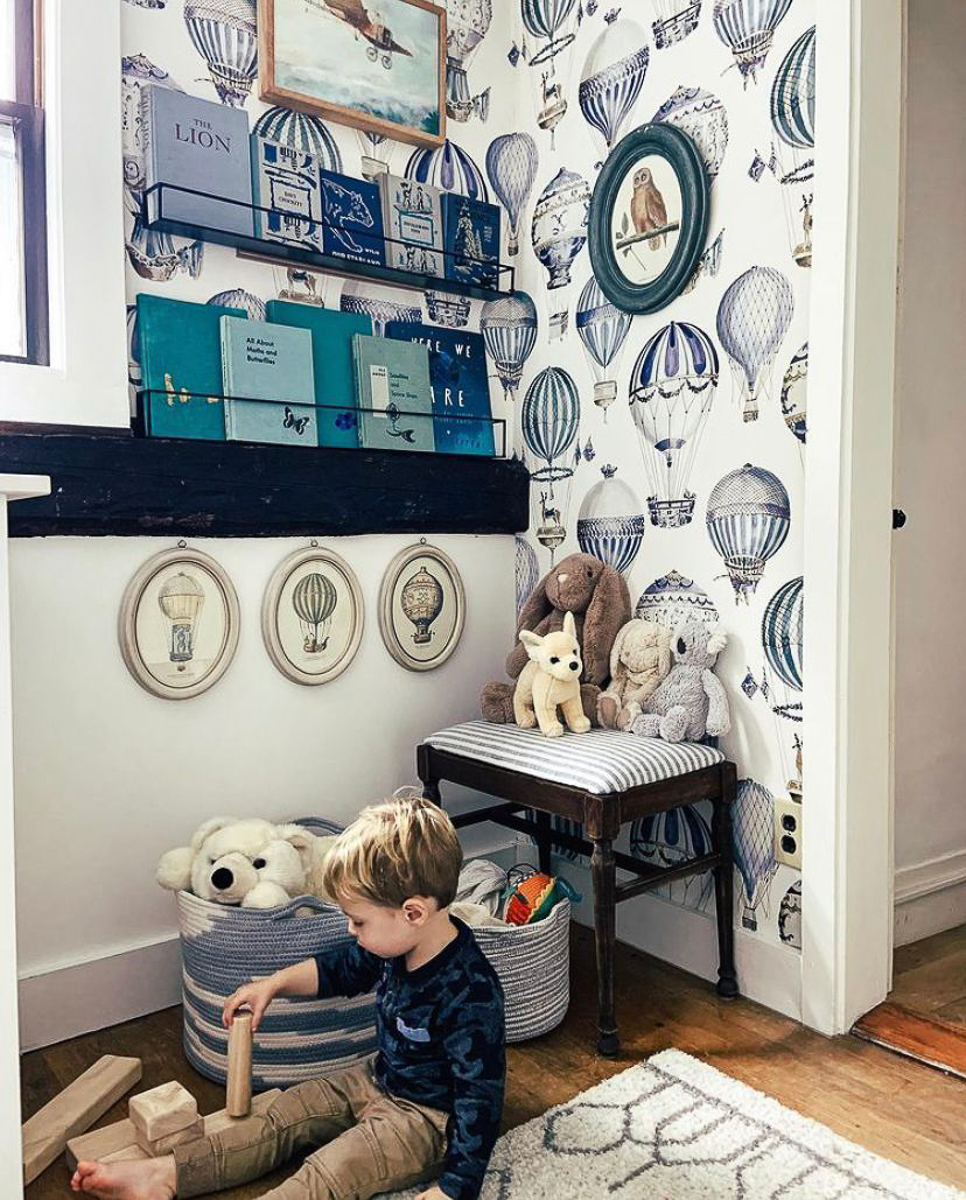 Remember that barn on the property complete with a loft? Well, Julianne is a professional artist and she turned that loft into her art studio.
She says, "I saw that I would be able to turn the loft space into my painting studio and convert the first floor into a gallery and shop. I've since expanded my business to include antique and vintage home decor, which has integrated really nicely into the gallery 'shop' space.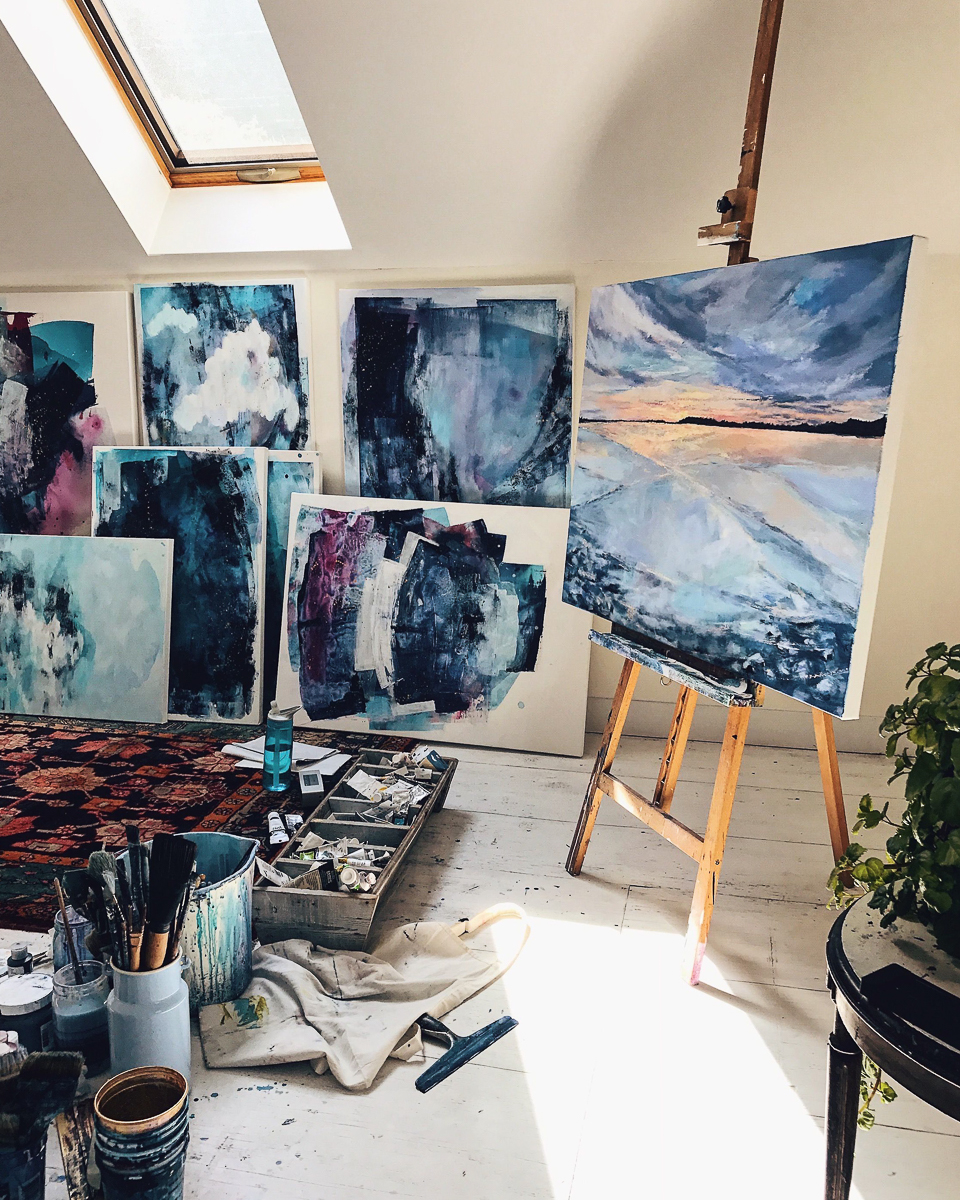 Even her art storage is beautifully repurposed.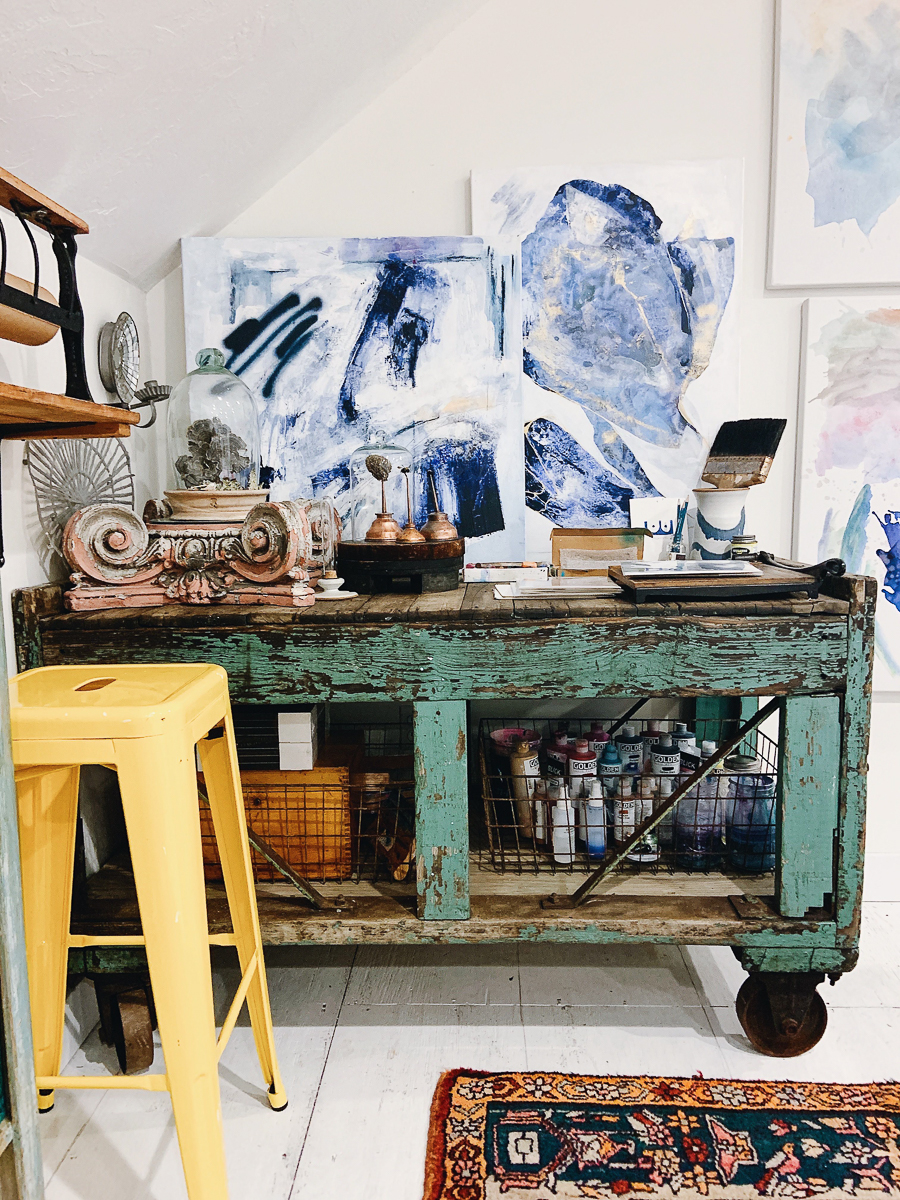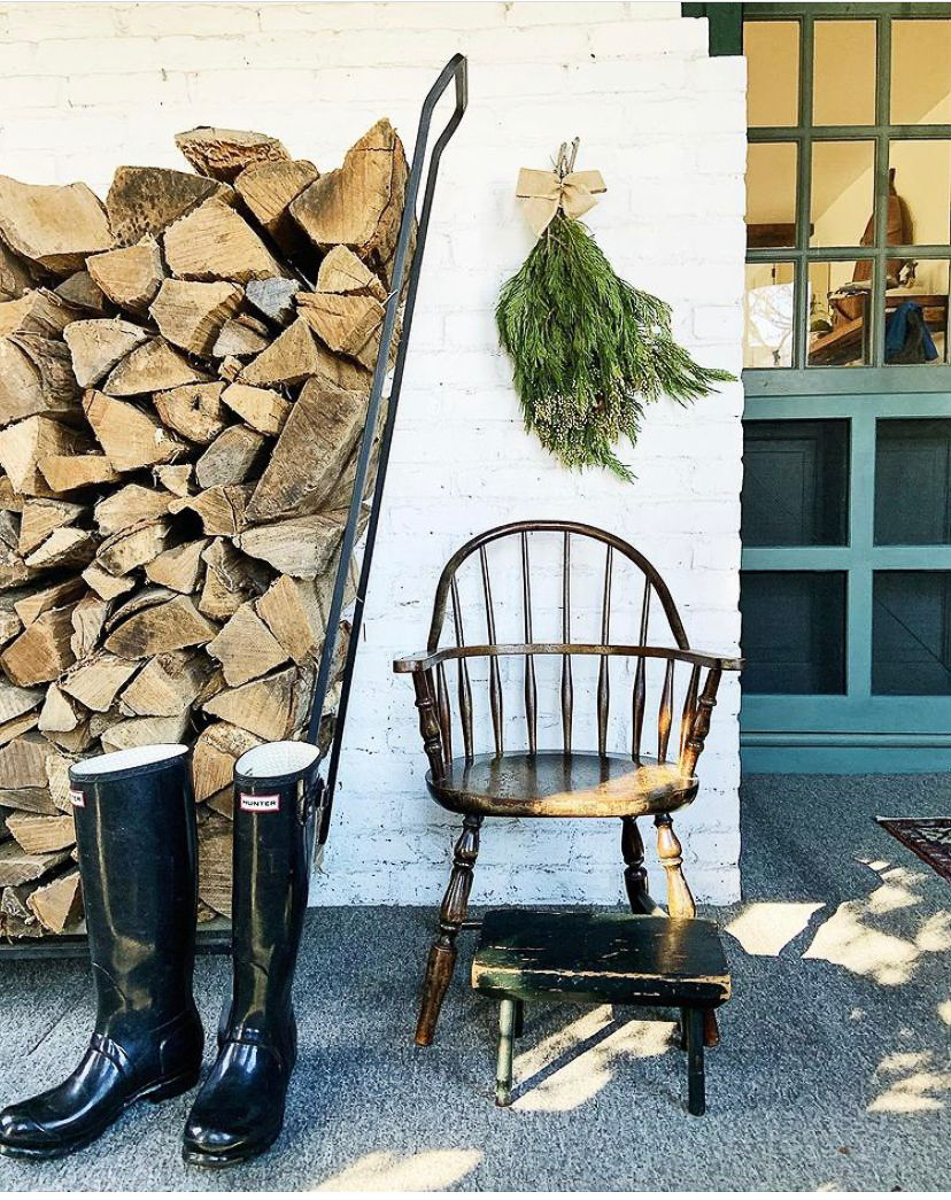 "The previous owner was a master gardener", says Julianne, "and we inherited a ton of mature gardens that just explode with color and texture in the spring and summer. As an artist, they have been such a source of inspiration for me … particularly the cutting garden that grows between the barn and main house. Last summer we built several large raised beds outside the kitchen for growing vegetables, herbs, and berries. I've had my work cut out for me trying to keep everything alive and happy, but it's a challenge I do enjoy. My son is just about 3 now, and he loves to help me water the plants and pick the veggies to cook up for dinner. I'm so happy to be able to teach him these simple joys and let him learn from hands-on experiences at home."