Birds are Flocking to my Bundt Pan Bird Feeder
See how to make a bundt pan bird feeder that will have the birds flocking to your yard! This inexpensive upcycle is a fun addition to your yard and I'm showing you a unique and easy way to hang it … no drilling required!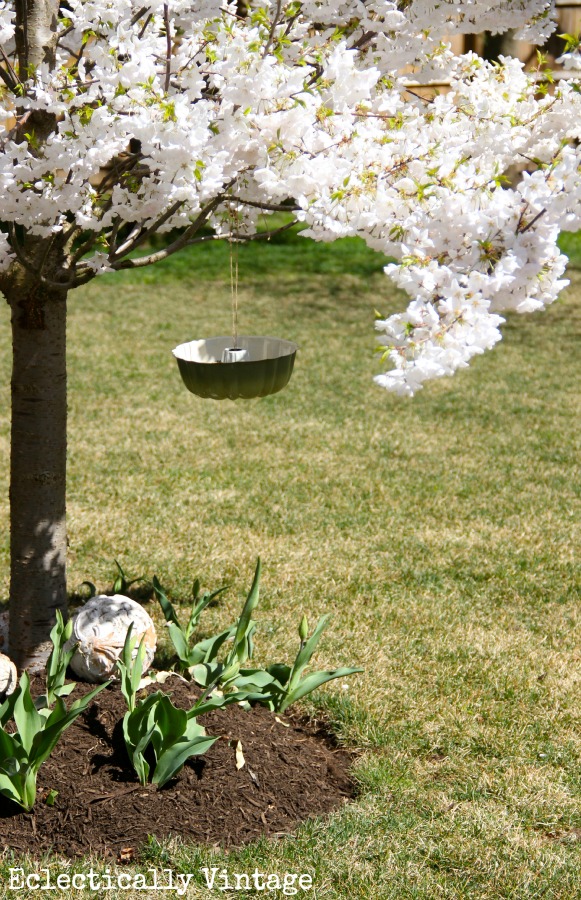 From my stepladder birdbath to birdseed ornaments, I love doing things that will make birds flock to my yard.
When I lived in Ohio for a few years, we had tons of hummingbirds flitting about.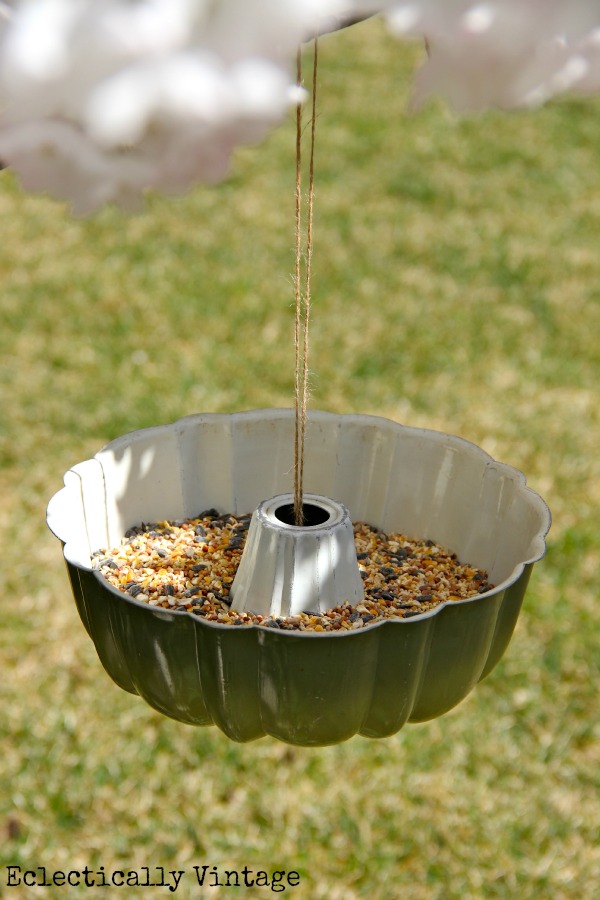 Why then is it so difficult to attract birds to my feeder?
Well, we get birds but not many of the cute, colorful ones.
Instead, we get plenty of screeching black crows and bandit squirrels.
Those cute, colorful birds don't stand a chance.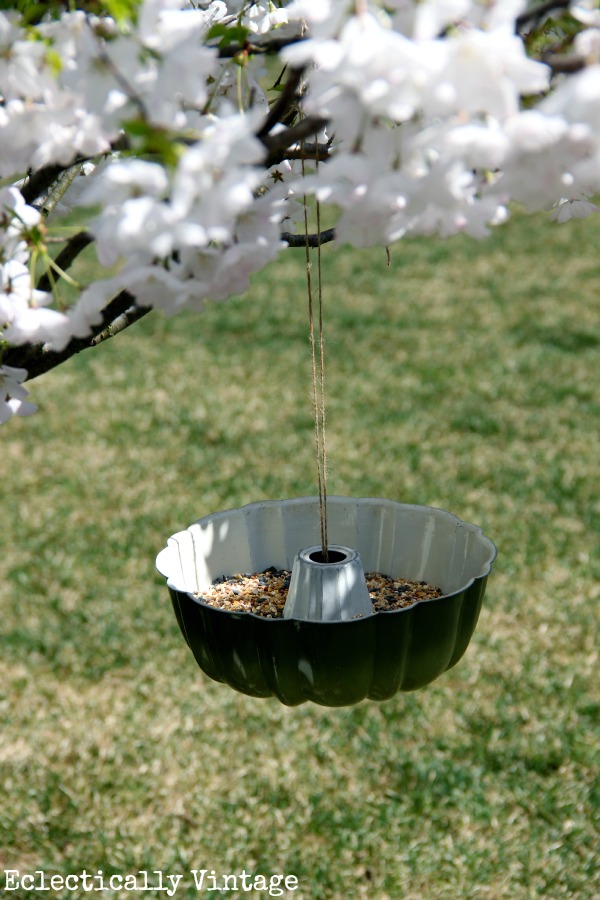 Not to mention the chipmunks who stuff their cheeks with my tomatoes and run off in glee.
There I sit, tomato less, wondering what I'll put in my salad.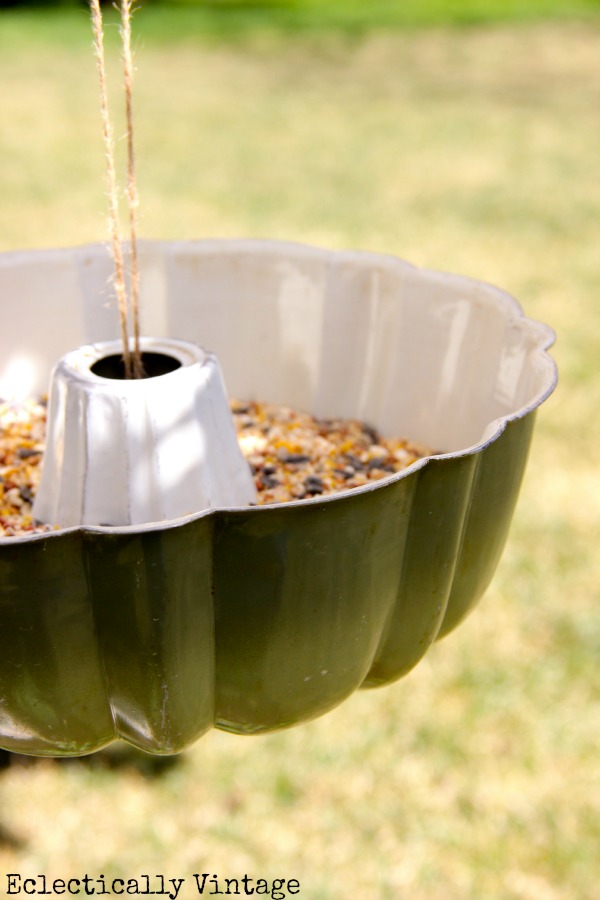 I'll be waiting for a squirrel to attack this bird feeder where the seeds will spill onto the ground …
giving those chipmunks a little snack before the tomatoes sprout.
I discovered the absolute best way to hang my bundt pan bird feeder.
How to Hang a Bundt Pan Bird Feeder
Wrap twine or string around a tennis ball and put underneath the pan
Bring the two ends of twine through the hole in the top of the bundt pan
Tie string onto a tree branch
I always spot bundt pans at thrift stores so be on the lookout.
The birds love it, I love it and I didn't have to spend a dime to create it!