If you've ever visited New Orleans, you know it's a town that embraces color! Today's home tour of Old Brand New fits right into this color loving town and I love the effortless mix of modern and vintage.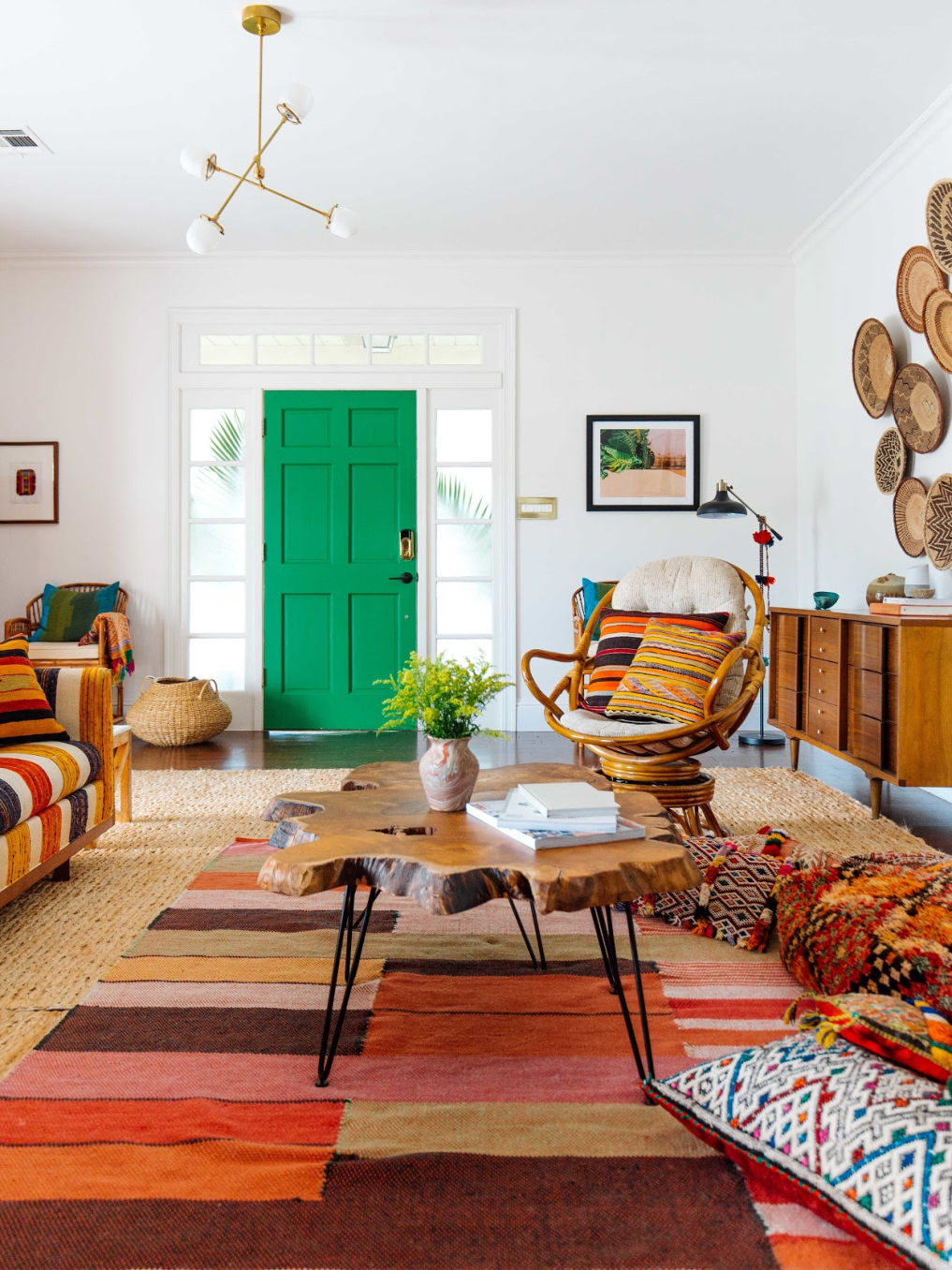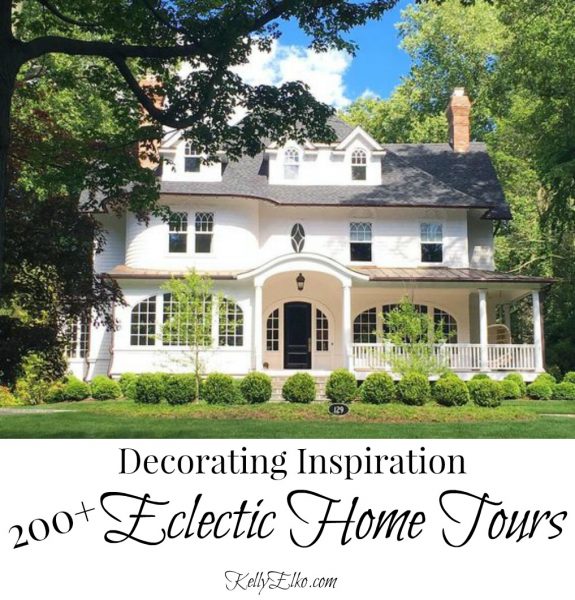 A yellow front door is a happy welcome.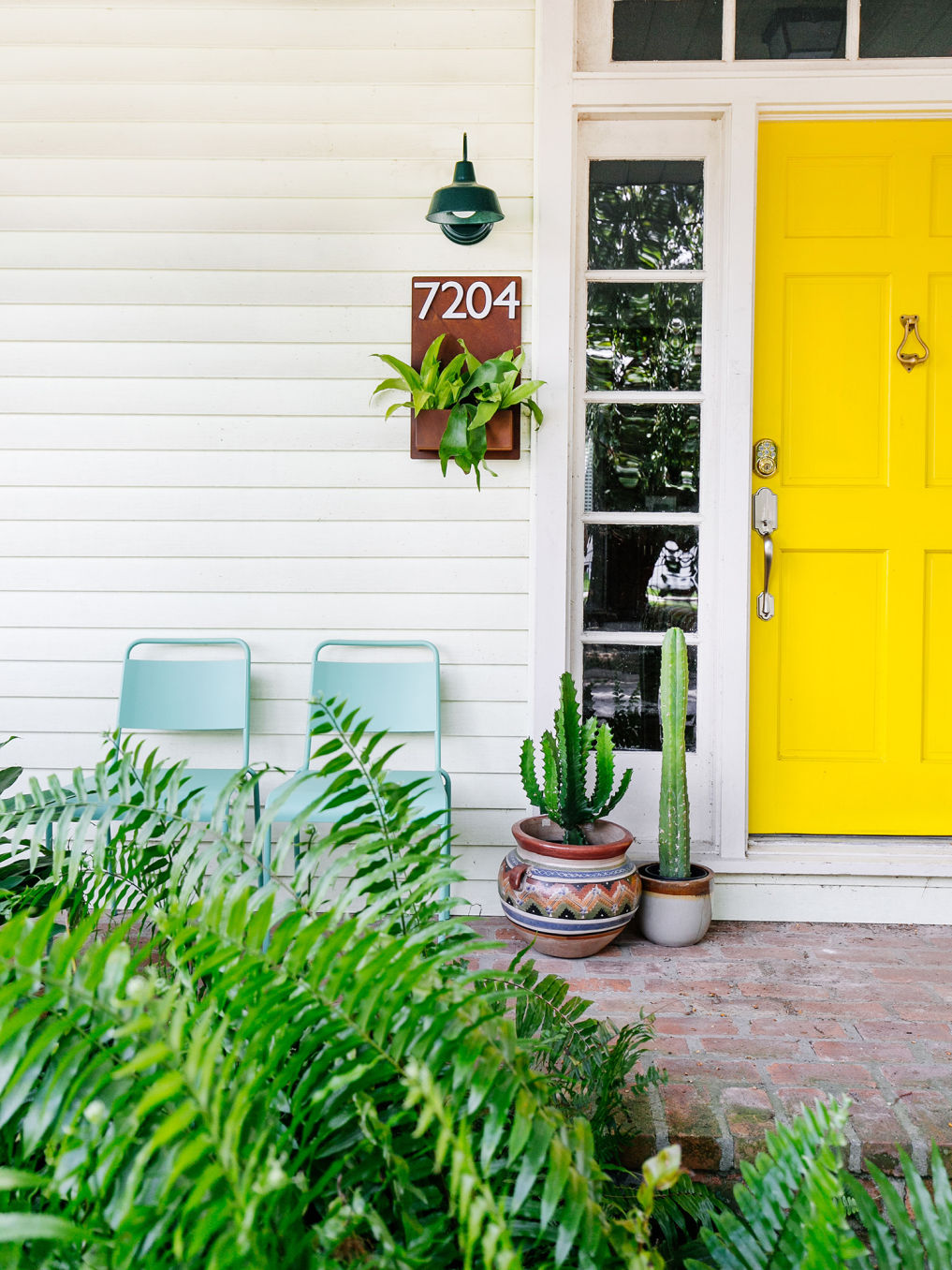 I love that Dabito painted the inside of the front door a different color and the Kelly green is such a fun choice and adds a jolt of color to this mostly neutral living room.
Earth tones dominate this room and white walls put the focus on the beautiful mix of antique vintage furniture.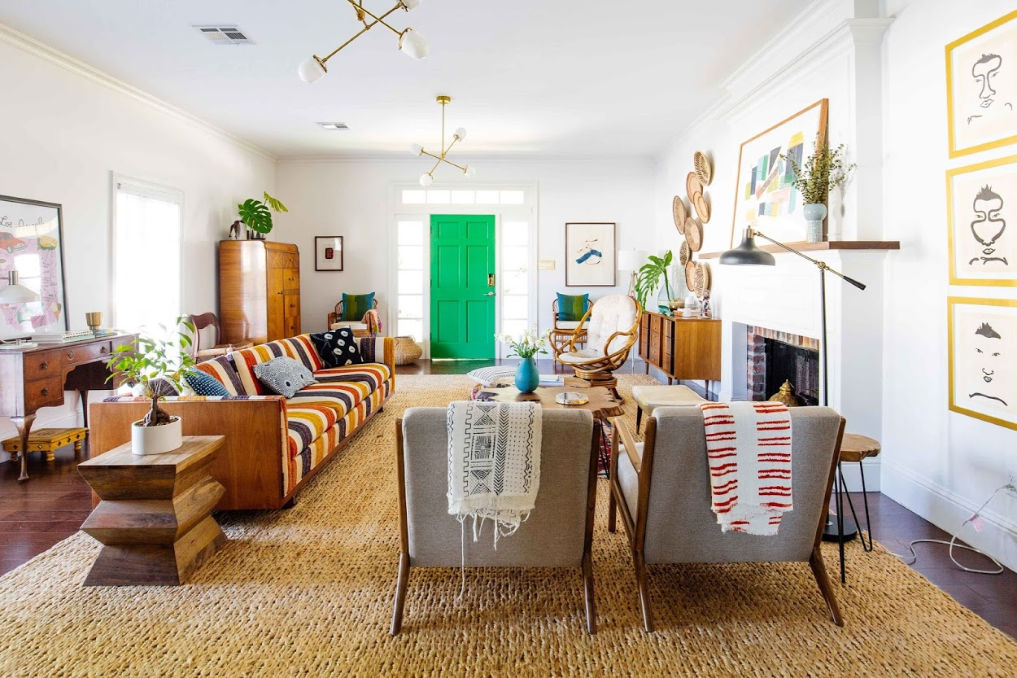 I never met a basket gallery wall I didn't love (you can see my more colorful version here). Giant tassels are a fun addition to the lamp.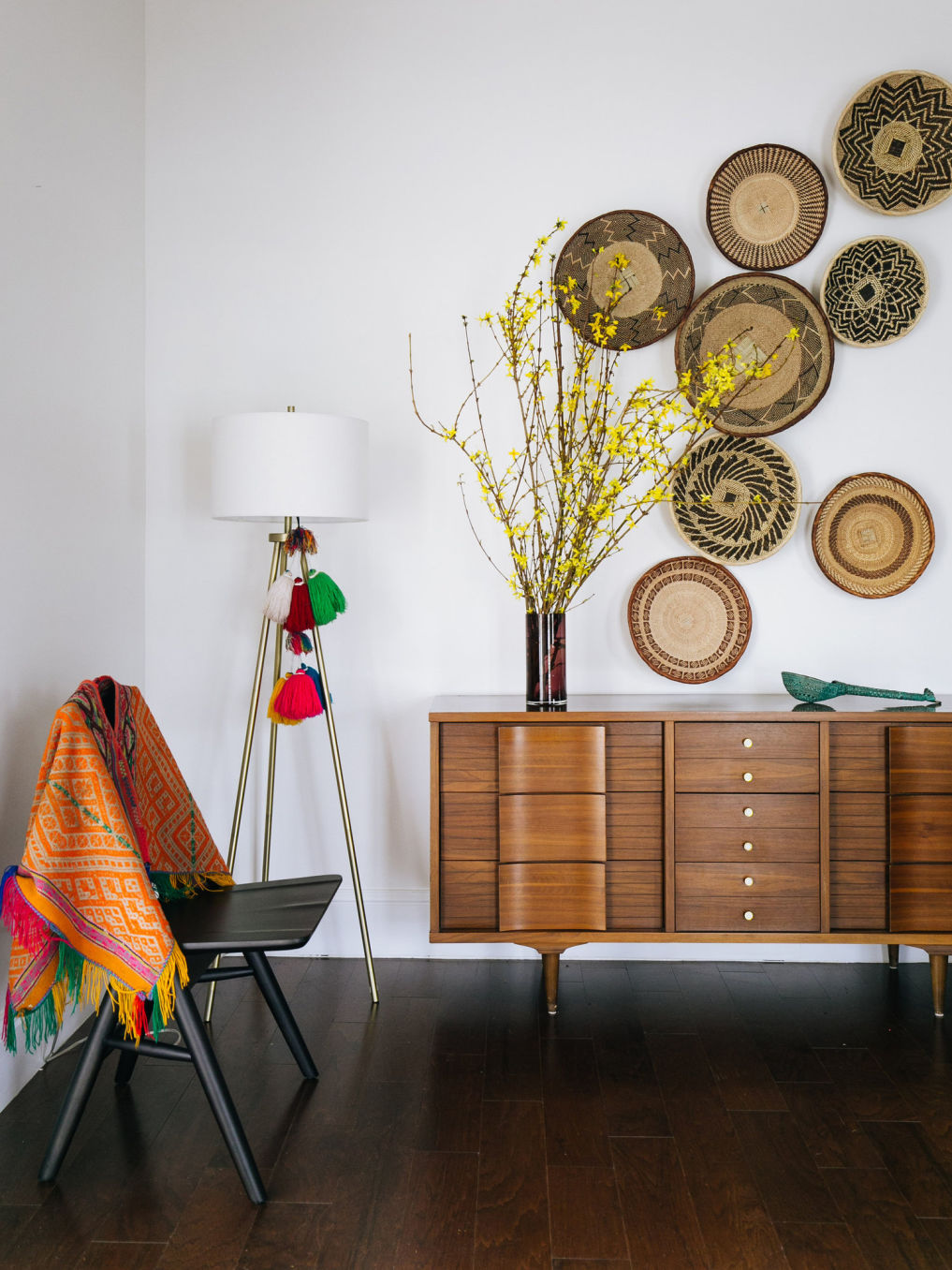 The shape of the archway is so unique.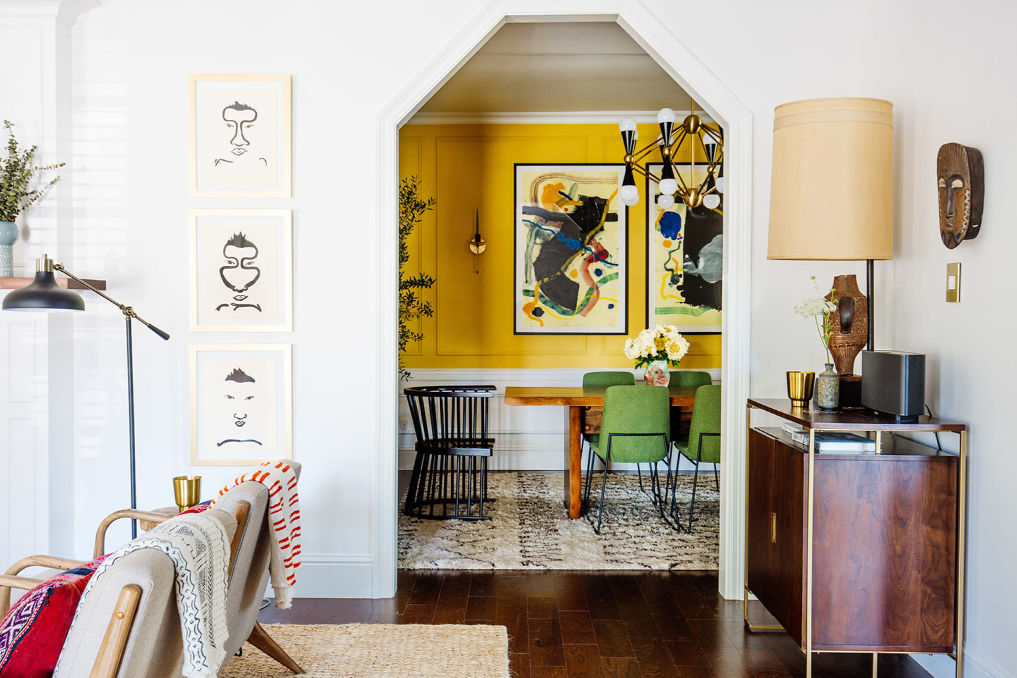 Vibrant yellow walls are painted the same color as the moulding which adds a sense of formality in the dining room. The lighter stain on the table paired with the dark sideboard is the perfect example of how wood tones do not need to match!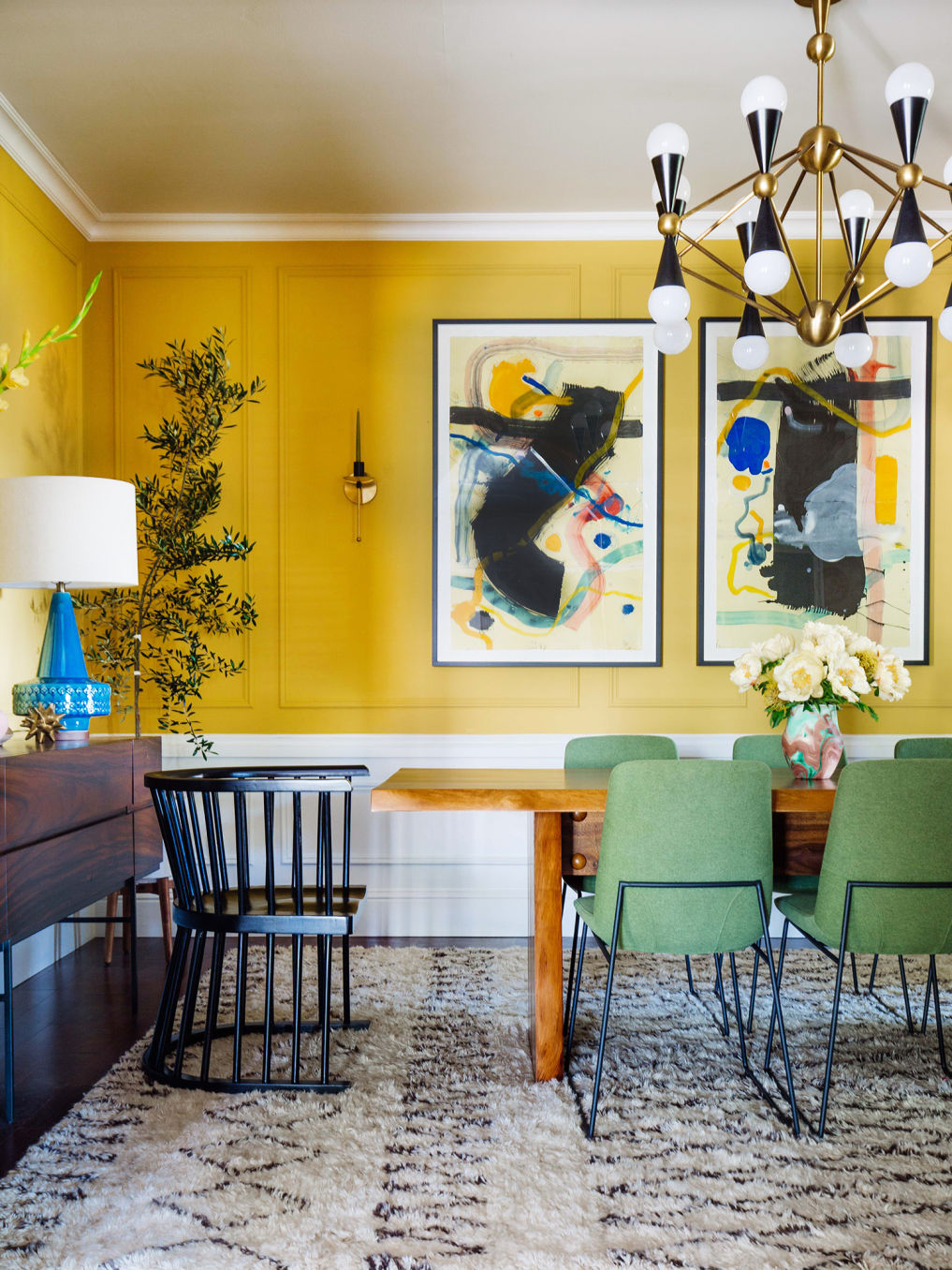 One of my favorite color combinations is blue and green and the deep navy on the walls makes this such a cozy space.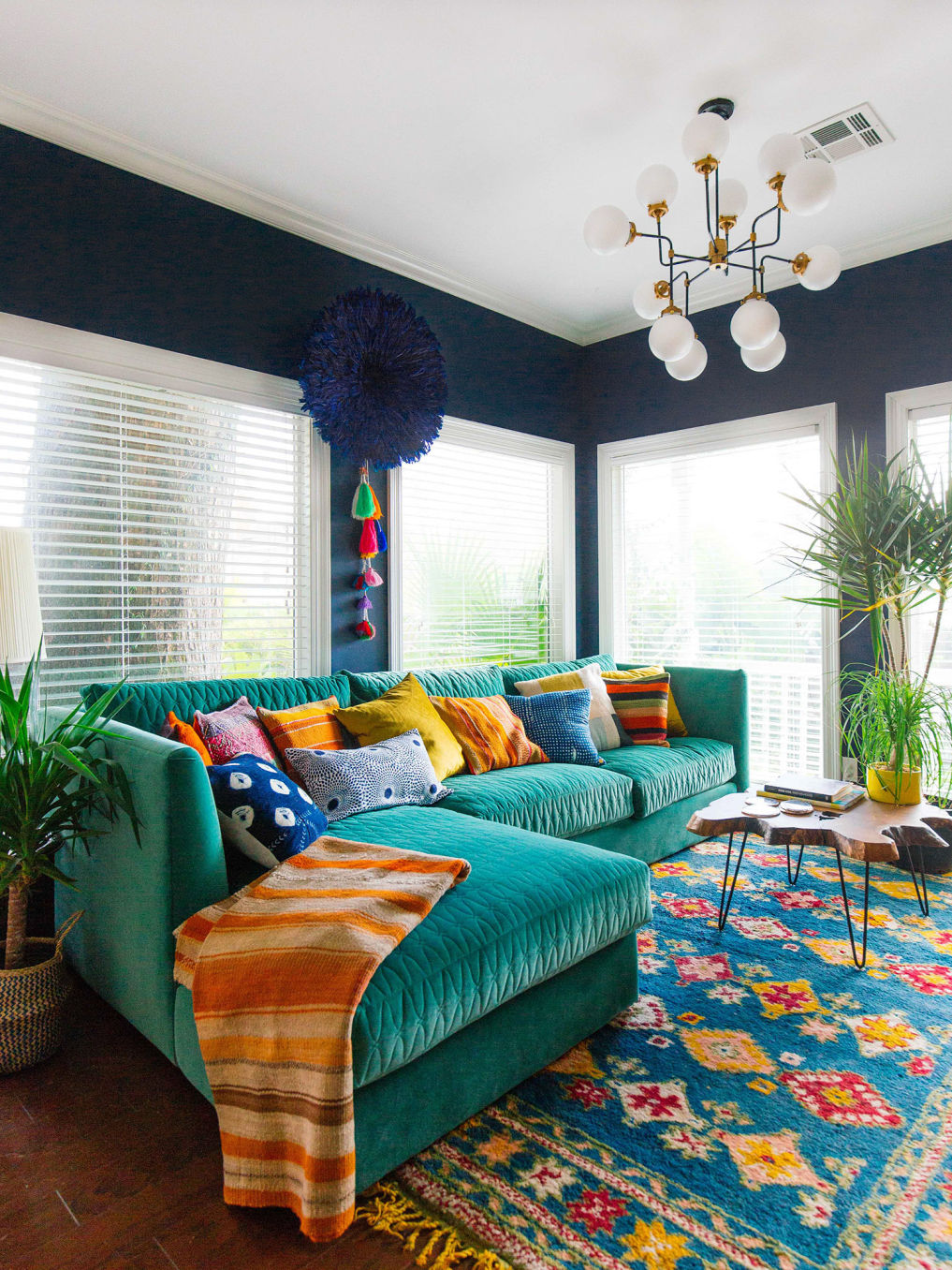 It's amazing how much drama plants bring to a space and I love the unexpected surprise of a pair of palms flanking the tv.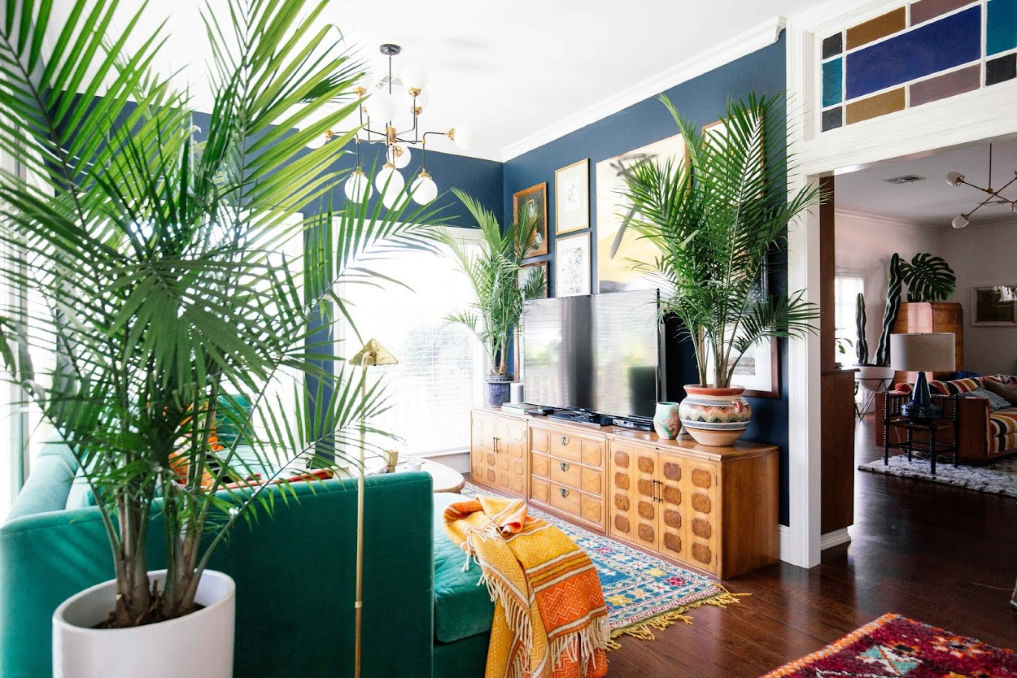 This corner becomes the perfect home office with the addition of a little desk. The mix of accessories is so eclectic and really gives you a feel for who lives here.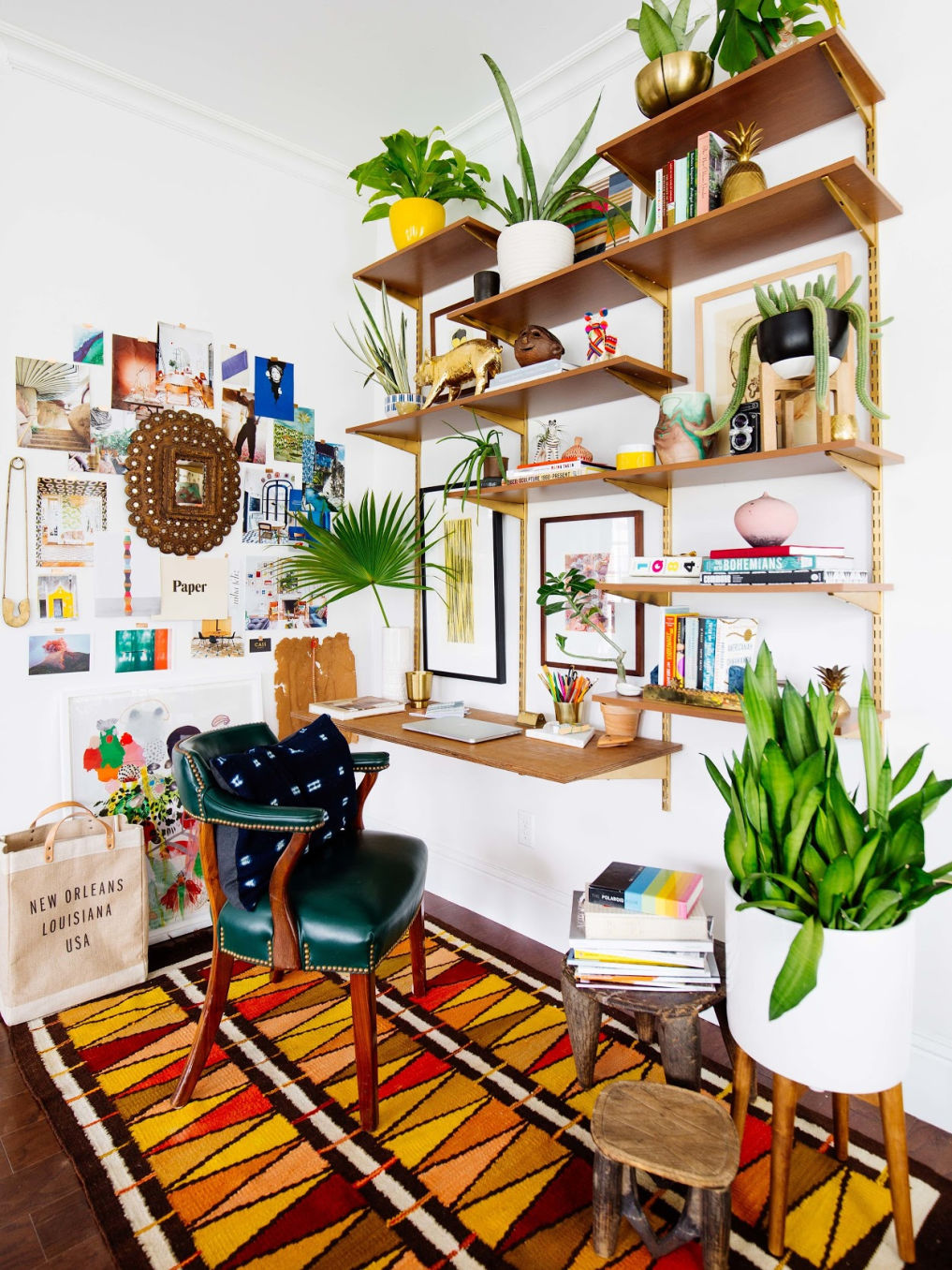 A statement wall in a tropical leaf pattern shines! This room has lots going on but the white paint gives the eye a place to rest so the room looks inviting instead of busy.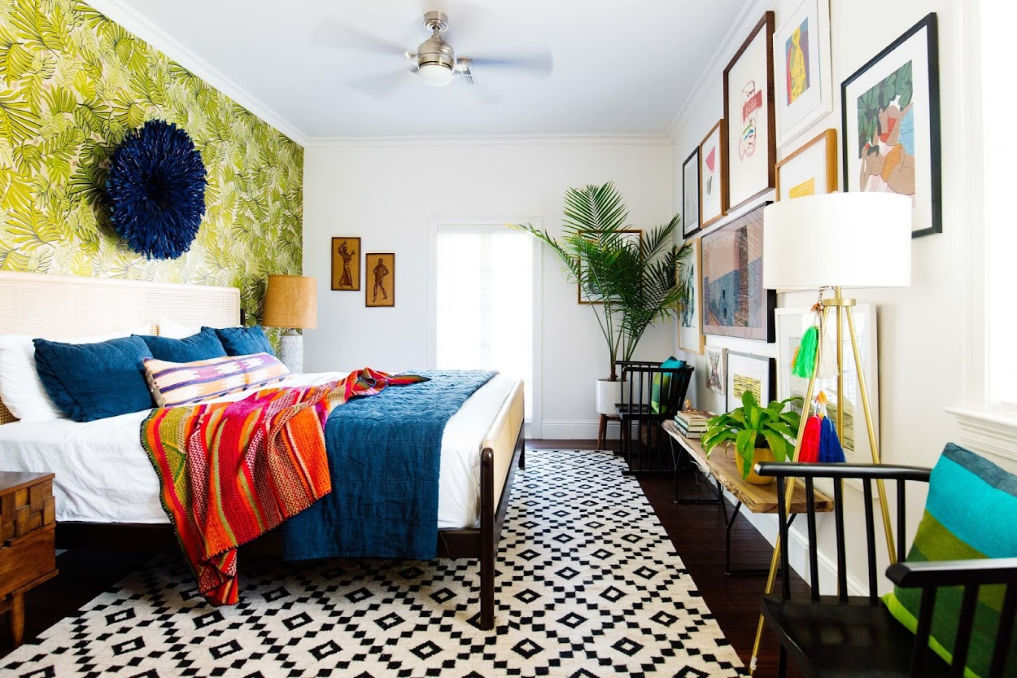 A common thread that runs throughout the house is lots of black and white, warm wood furniture and pops of color.
The dramatic black and white pairs perfectly with a colorful vanity.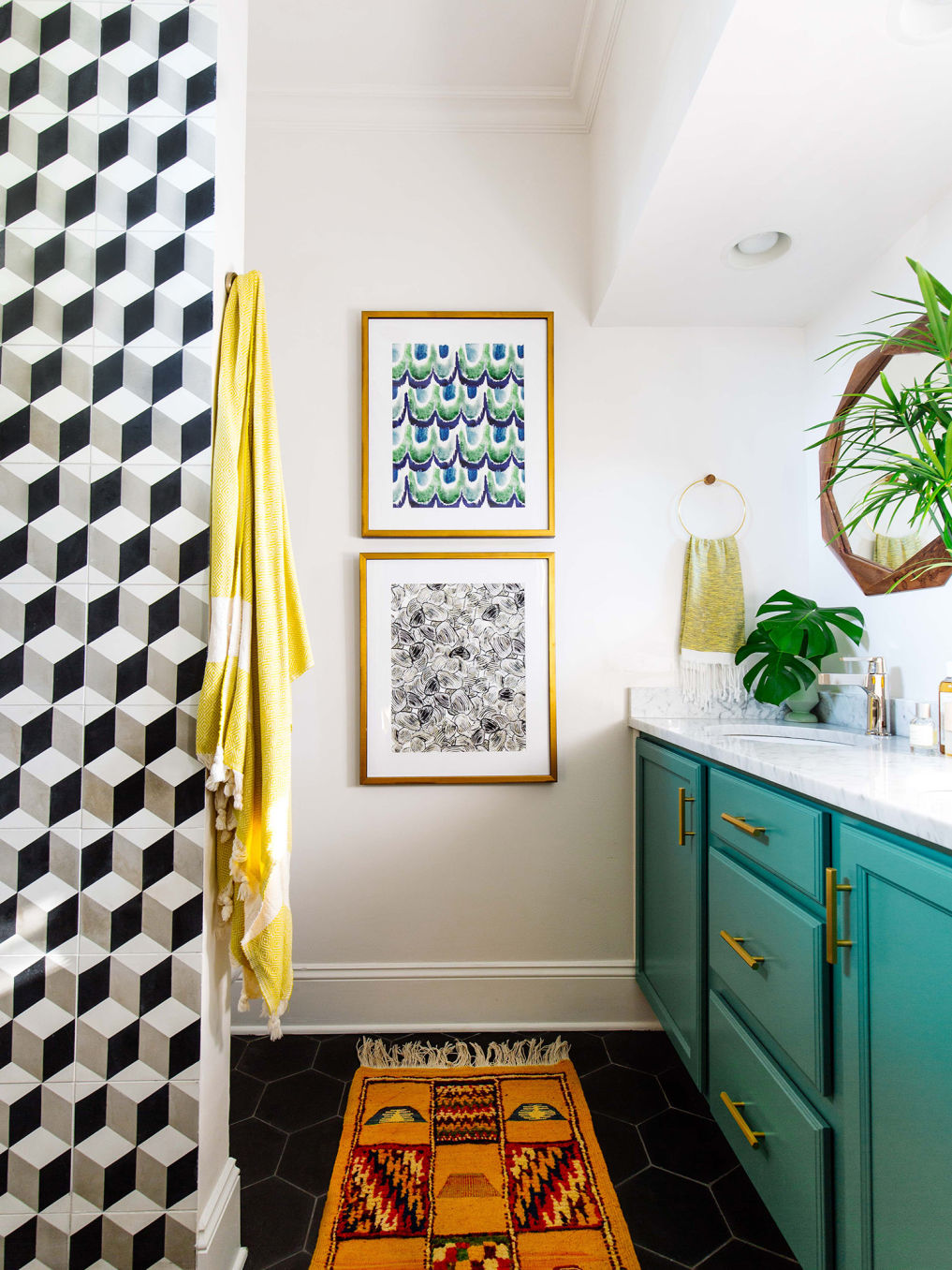 Another colorful interior door! Again, this white room lets the door, rug and art take center stage.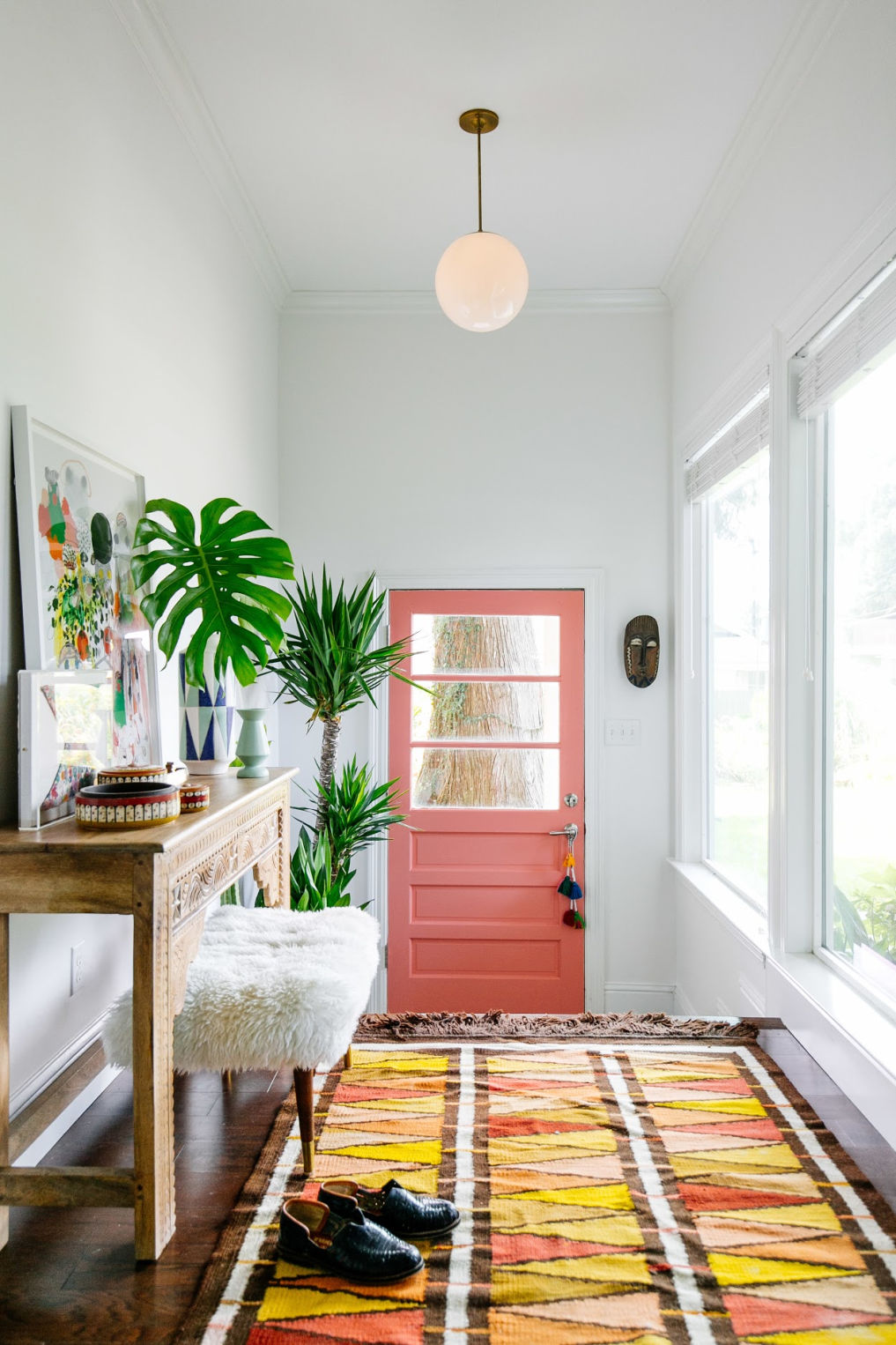 In the words of the immortal Austin Powers, this patio is groovy baby! The stenciled concrete looks like tile but at a fraction of the cost and the black wall adds privacy as well as creates an outdoor "room."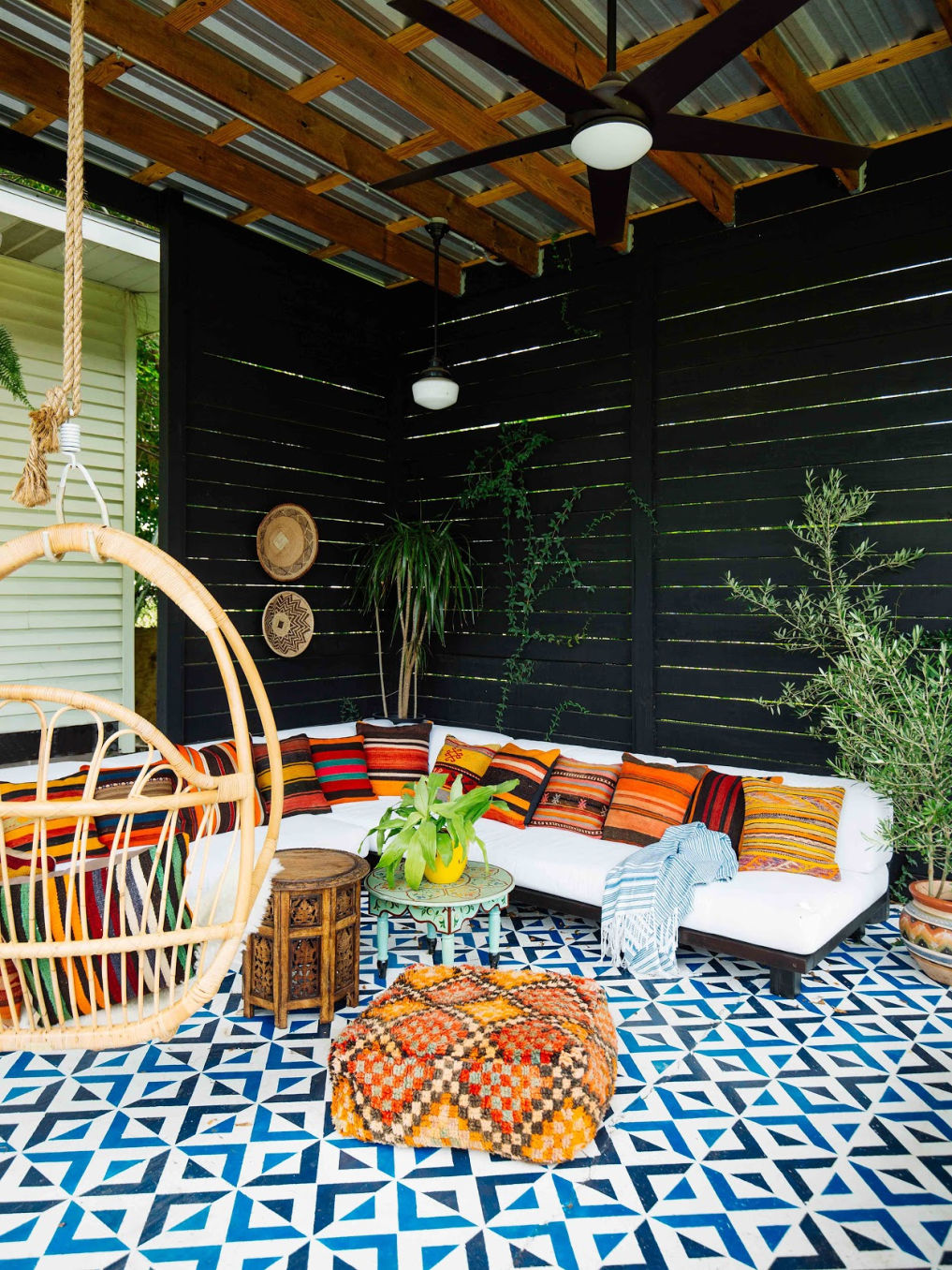 I hope you were inspired by this colorful, eclectic and happy home.
Visit Old Brand New to see how Dabito is putting his colorful mark on his Los Angeles home.