Eclectic Home Tour – House by Hoff
April of House by Hoff is a teacher, wife and mom who decorates up a storm in her spare time!
Whatever he season, she's got it covered.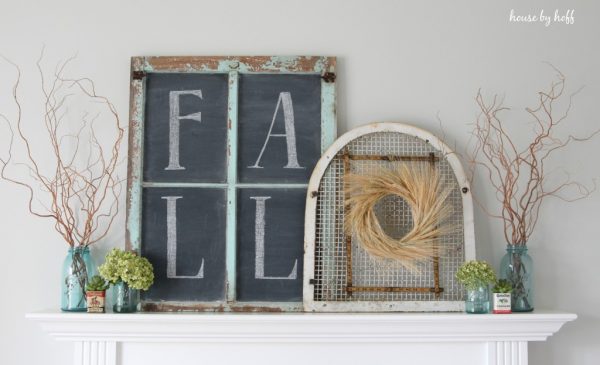 This cheery front door spells curb appeal.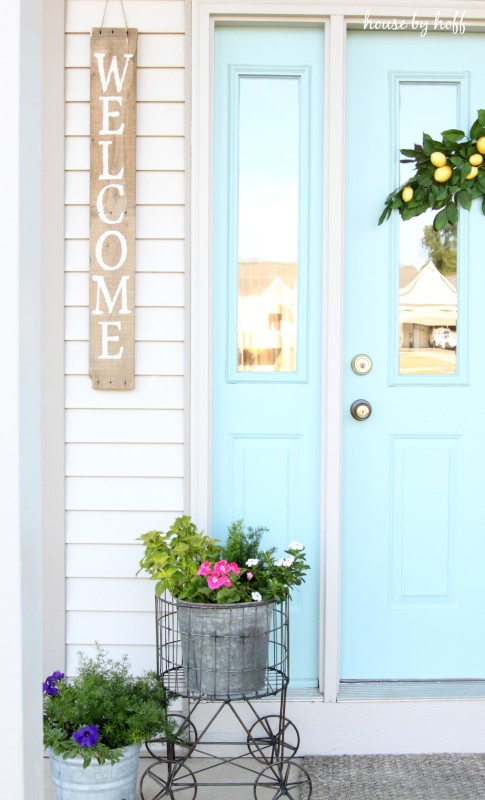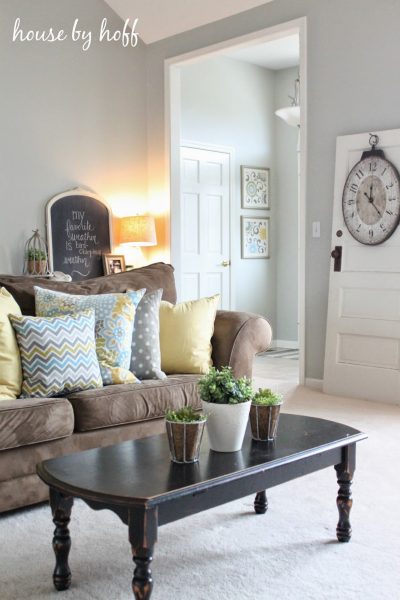 A little yellow spray paint works wonders and adds a fun pop of color.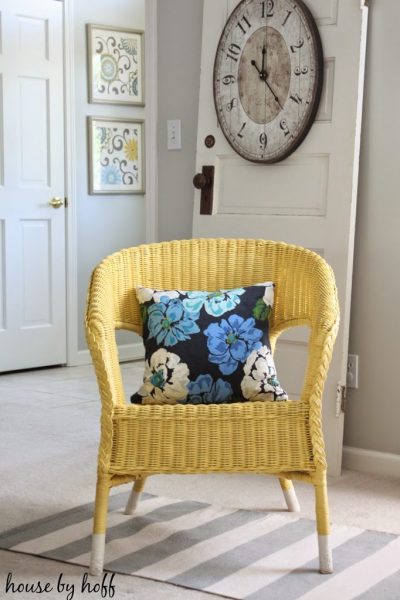 She never passes up a chalkboard or old window at garage sales.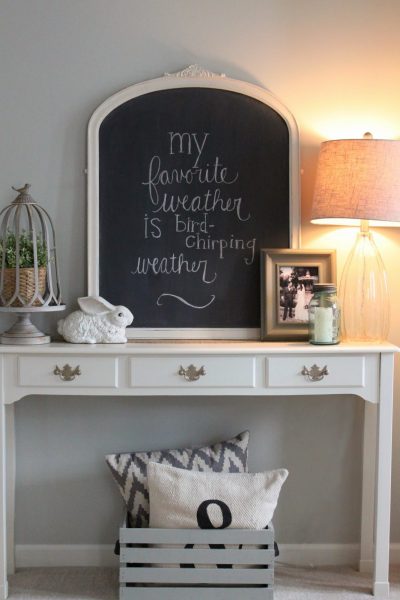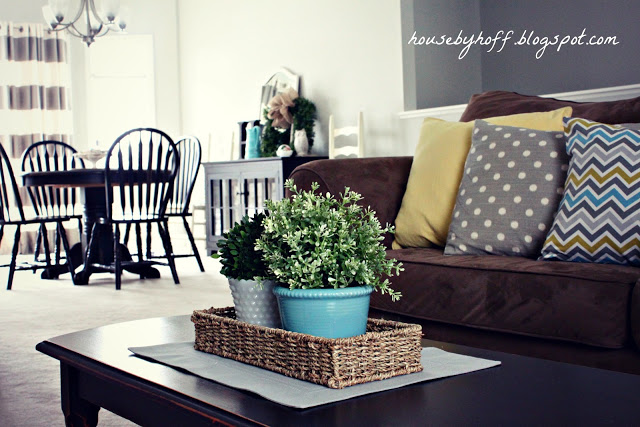 Layering adds interest – the mirror over the window, branches for height and texture and the perfect balance of old and new finds.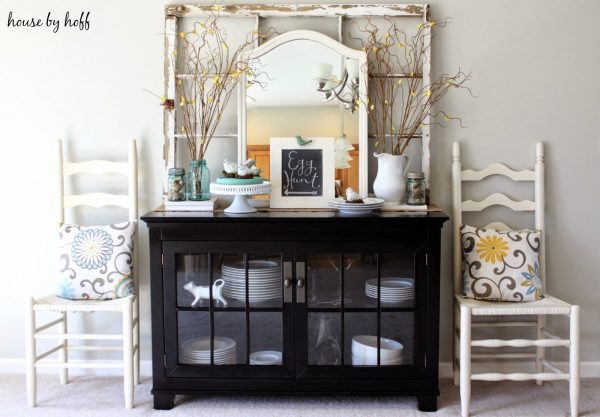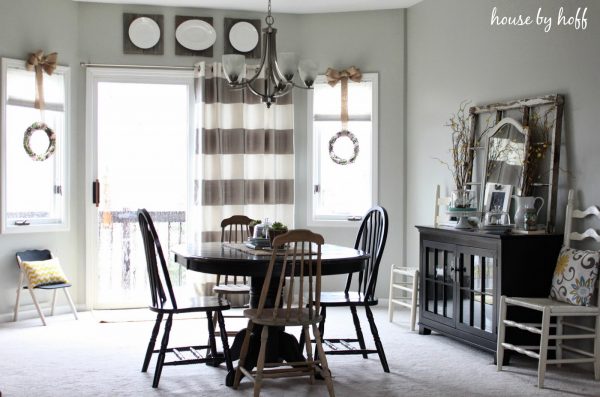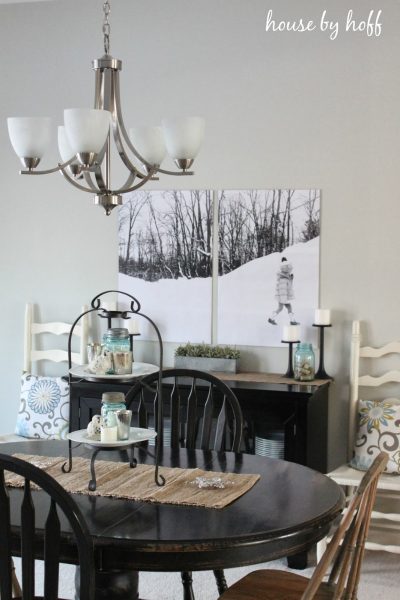 One of my favorite projects by April is this split photo art.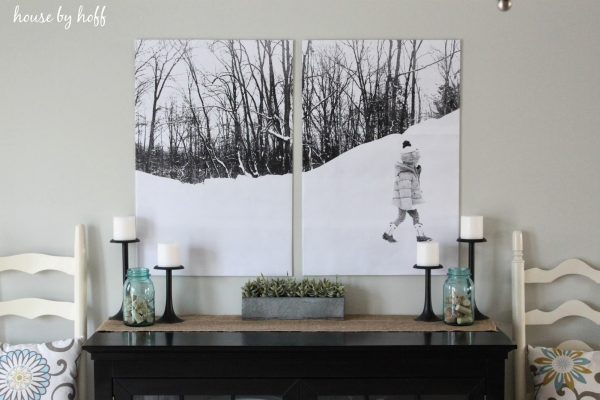 Hobnail glass shows off in the kitchen.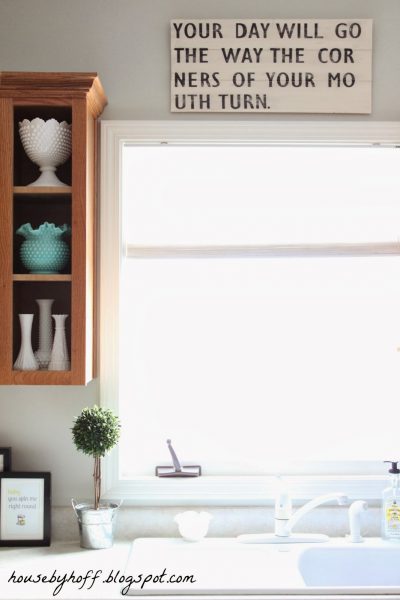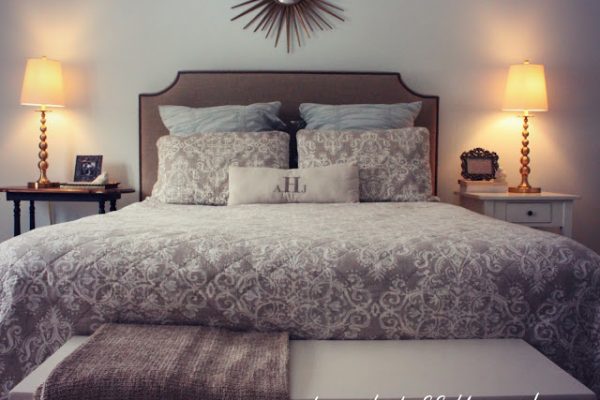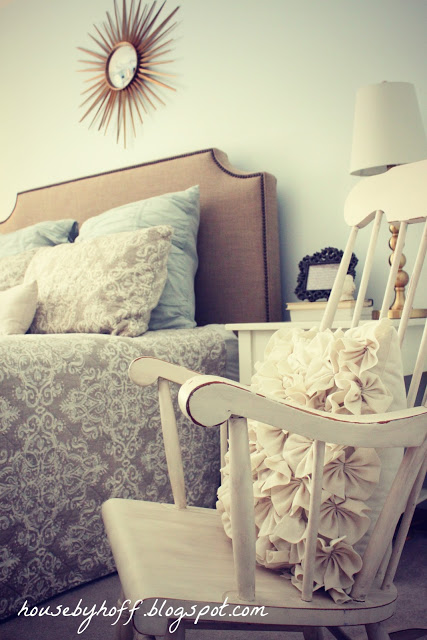 You'd never guess April lives in Indiana – I think she's a beach girl at heart.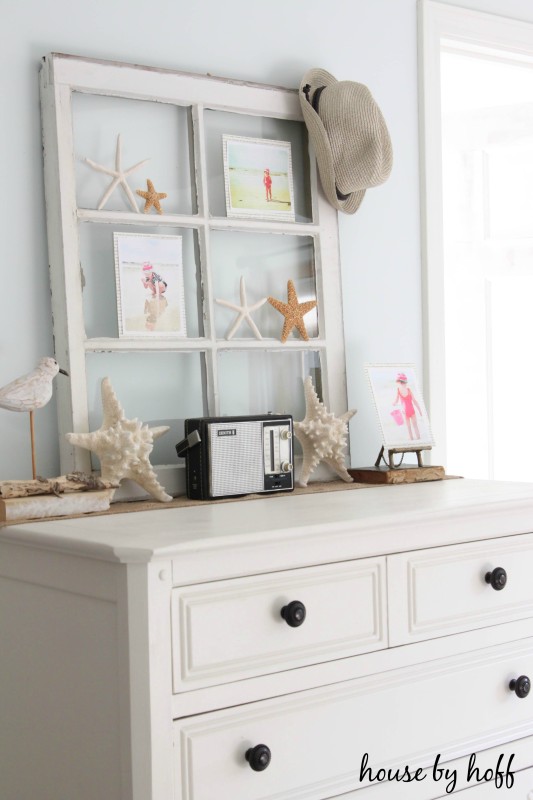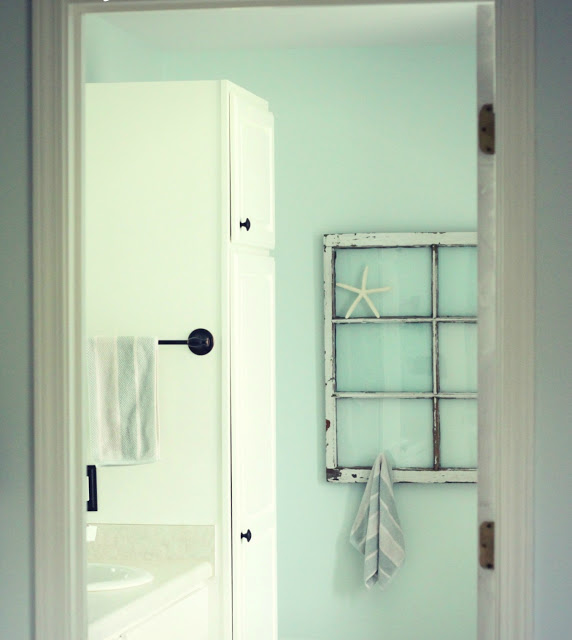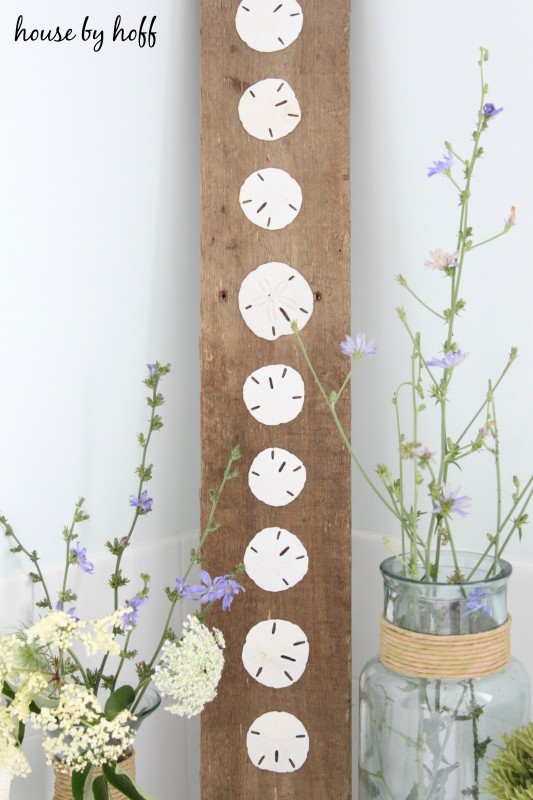 The perfect place for a load of laundry and a creative endeavor or two.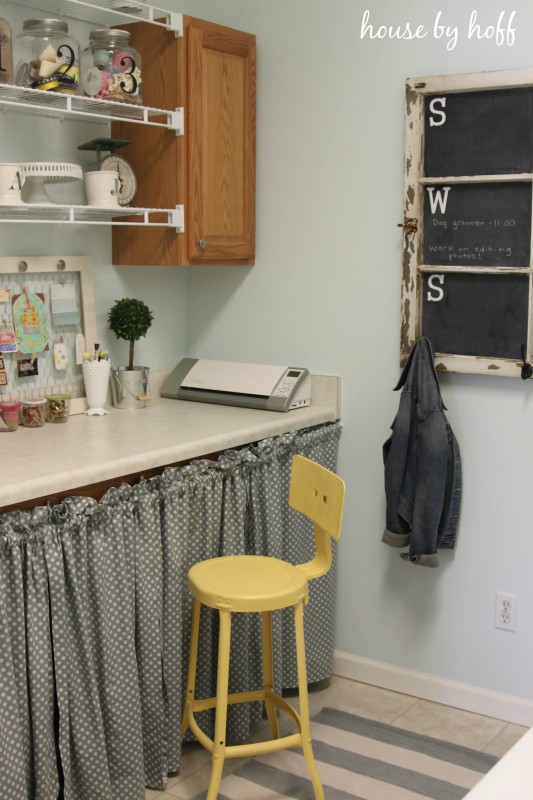 Every garden needs a rusty old planter or three.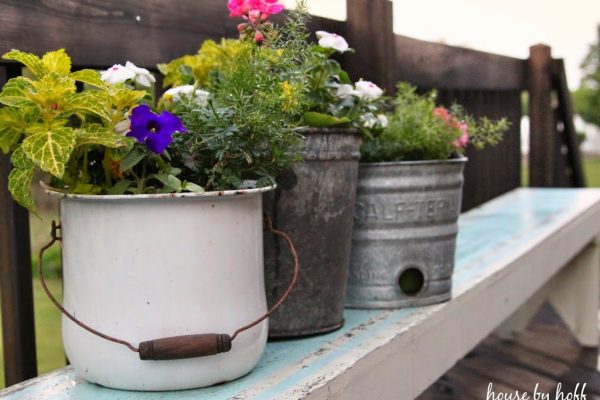 Hop over to House by Hoff.
Like this house?
You'll love all of my Eclectic Home Tours!